Intramuros, anyone? Now that the dungeon at Fort Santiago is now open to the public, this spot is a must-visit for anyone exploring the walled city. Whether you're a local or a tourist, this newly reopened attraction, which dates back to the 1500s, is one place where you can immerse yourself in a key piece of Philippine history.
Also read: 20 Fun Things to Do in Manila on Your Very First Trip
The dungeon of Fort Santiago now open to visitors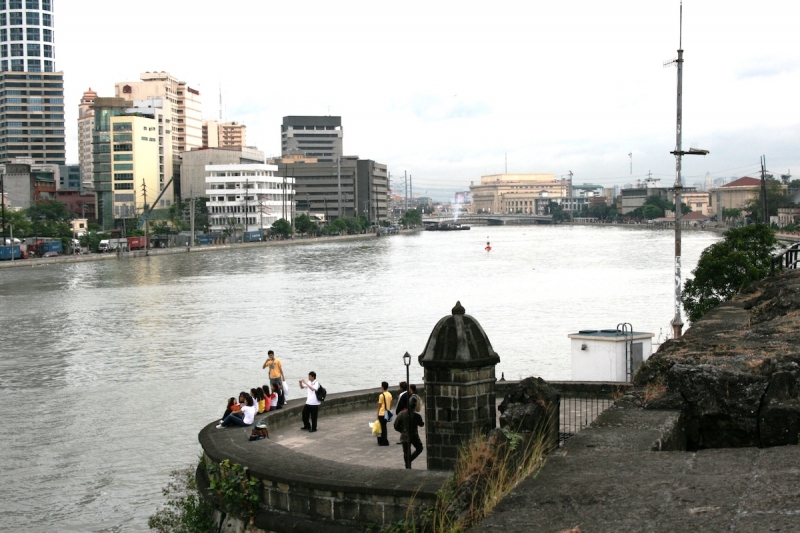 If you've toured Fort Santiago before, you might remember one particular spot that overlooks the Pasig River — the Baluarte de Santa Barbara. This area was a vital defensive wall during the Spanish era, and the semicircular structure (photographed above) used to be flanked by canons.
Just steps below the Baluarte, you'll find the entrance to the dungeon. If you were one of those curious visitors who were denied entry, here's the good news: You may finally tour Fort Santiago's dungeon.
The history behind Fort Santiago's dungeon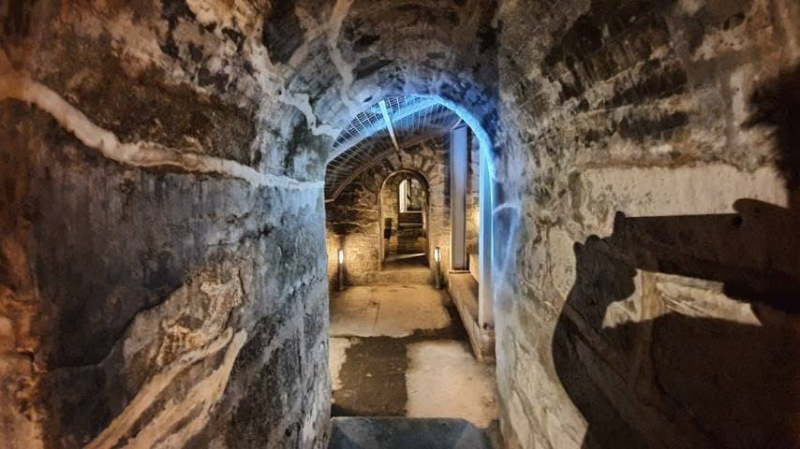 In 1592, the dungeon was originally built to store weaponry during the Spanish occupation. Eventually, a new storage area for artillery was built on higher ground, and this chamber was turned into a series of prison cells.
Our natural hero himself was imprisoned just steps away from Fort Santiago's dungeon. "Dr. Jose Rizal had a separate prison cell in the soldier's barracks a few meters away from the dungeon," the Intramuros Administration tells us. There, he spent the last of his days and penned the famed Mi Ultimo Adios.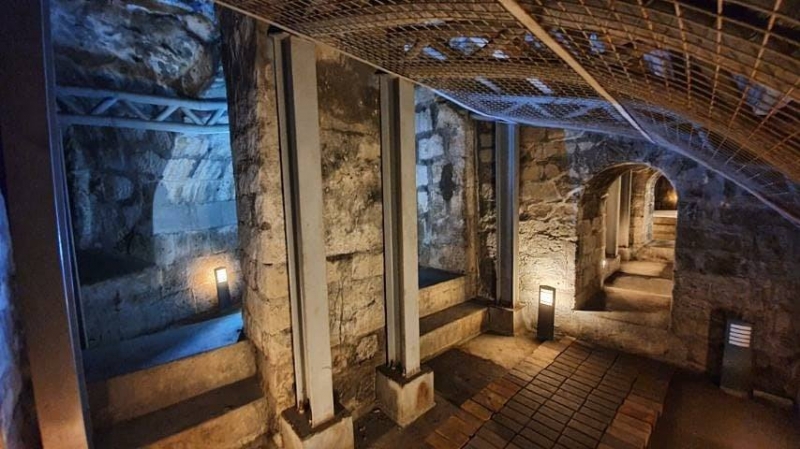 Centuries later, the Japanese used the Fort Santiago dungeon to incarcerate and torture resistance fighters and political prisoners. It is said that thousands suffered here at the hands of the Japanese during World War II.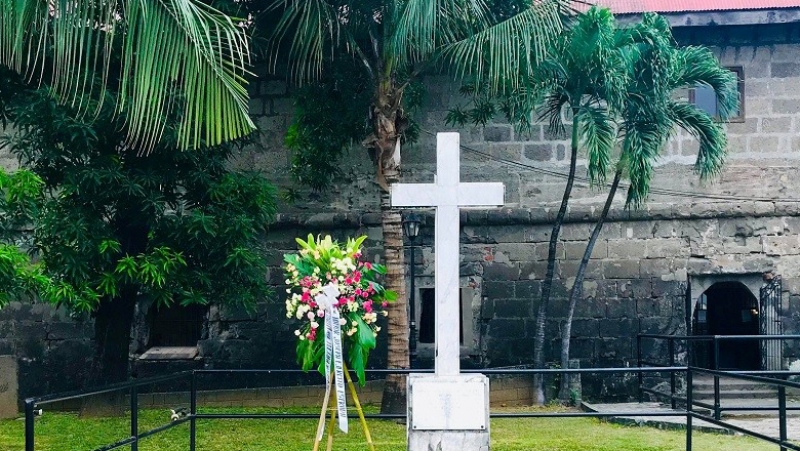 The cells at the dungeon were only meant to house about 100 prisoners, but the aftermath of WWII saw around 600 corpses forcibly cramped within its walls. A few metres from the Baluarte de Santa Barbara, a white cross was put up over a mass grave to commemorate all those who perished inside the dungeon.
Know before you go
Entrance to the dungeon is already included in the Fort Santiago admission fee — so make sure to maximise your visit! Entrance costs ₱75 for adults, and ₱50 for students, senior citizens and persons with disabilities.
The dungeon of Fort Santiago is open daily, from 2pm to 10pm — those who've visited recommend dropping by at night for the full experience! 
Also read: 8 Spooky Destinations Around the Philippines for Your Halloween Getaway
Will you be visiting the newly reopened dungeon?