Mention 'visa', and countries in the Americas, Europe, East Asia and Oceania will instantly come to most Filipinos' minds. For fear of having our own denial story, sometimes we're quick to ignore other visa-required destinations altogether, not knowing that applications in a number of them are actually quite simple.
Some require zero visa fees and minimum documents while others take no more than five minutes to acquire. We already know how convenient it is to apply for Japan and South Korean Visas. But did you know that the following places have surprisingly easy tourist visa applications too?
Also read: 5 New Visa-Free Countries Filipino Travellers Should Visit ASAP
Azerbaijan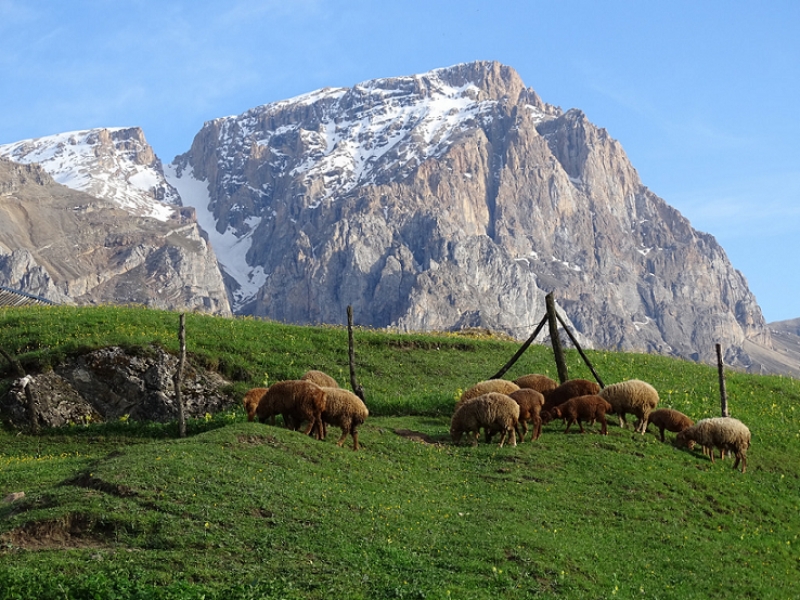 When I say easy visa applications, I mean those that ask for only a few requirements. This entails little to no visa fees, quicker than usual processing time as well as higher chances of approval. With that, let me start off with a country that's often overshadowed in its region — Azerbaijan. Its nearest embassy from Manila can be found in Indonesia, Malaysia, Japan, South Korea, Dubai and Abu Dhabi. You can send your requirements to any of these countries via post and wait for a week for processing. Or, contact an authorised inbound travel agency online to handle your application for you.
Requirements: Filled out application form, at least a valid passport of six months, passport-size photo with white background, receipt of state fee, tour documents (flight itinerary, hotel vouchers, tour receipts, etc.) and visa fee starting at roughly ₱1,000.
Mexico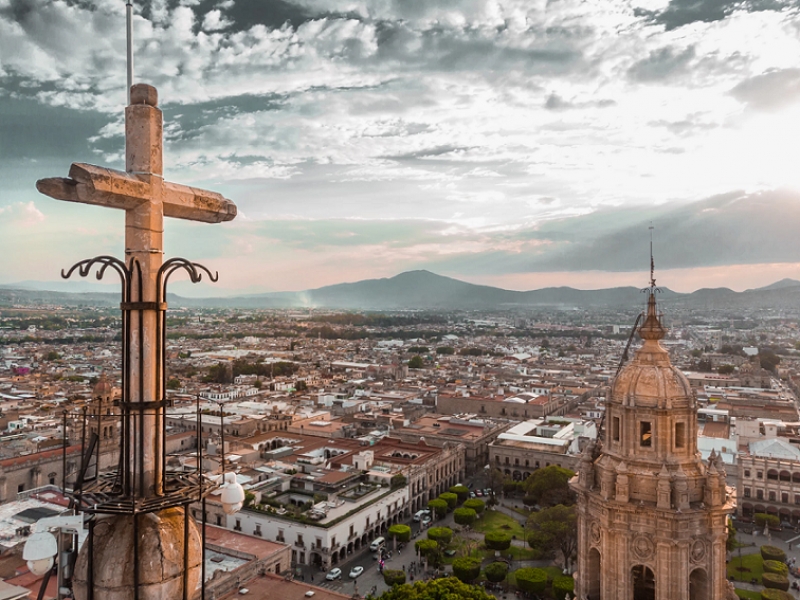 Normally, a Mexican tourist visa requires a horde of requirements resembling those in a Schengen Visa application. These include a minimum ₱75,000 maintaining bank balance, personal appearance and one to two financial documents. But why go through all that when you can simply use your Japan Visa to enter Mexico visa and hassle-free? Since 2010, travellers, regardless of nationality, are allowed visa-free entry to the country if they carry a multiple-entry visa from Japan, or if you happen to have a US, Schengen and Canadian Visa as well.
Requirements: None, if you have a valid multiple-entry Japan, US, Schengen or Canadian Visa on your passport.
China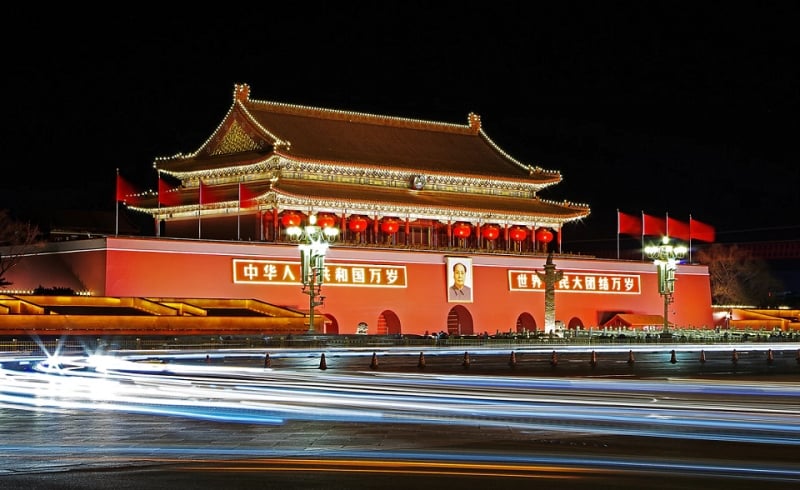 Ease in applying also means having straightforward requirements that any typical working Filipino would have almost no problem providing. With China being a not-so-popular tourist destination among us in comparison to neighbouring countries like Korea and Hong Kong, we rarely hear about Chinese Visa application experiences. In reality, it's one of the few generous countries when it comes to granting visas once you complete the requirements. The rate of visa denial is not as high as in the US or Australian Visa applications.
Requirements: Filled out application form, at least a valid passport of six months, two coloured ID photos, bank certificate, bank statement, certificate of employment, supporting documents like Income Tax Return, Business Registration Certificate and school ID, and visa fee starting at ₱1,400.
Timor-Leste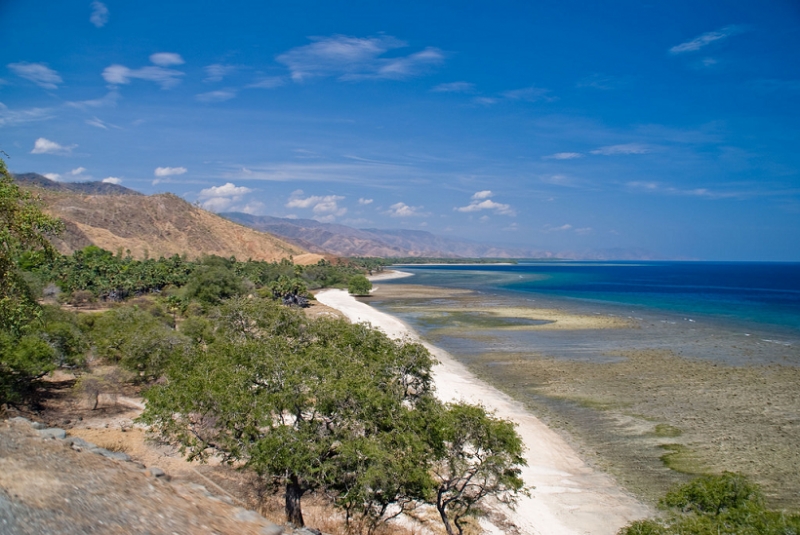 Itching to explore more of Southeast Asia but tired of the usual travel routes? Timor-Leste, or East Timor might just be the place for you. Like the Philippines, Timor-Leste brims with vibrant marine life and mountainous landscapes. Philippine passport holders need a visa to enter the country, but only upon arrival at either the Dili airport or seaport. A recent Filipino traveller to the country shared that immigration is usually strict when it comes to our nationality. But as long as you have sufficient funds to support your trip (ideally around ₱2,500 per day), there's nothing to be scared of.
Requirements: At least a valid passport of six months, sufficient cash on hand in US dollars, supporting documents like your flight itinerary, hotel reservation and itinerary, and a visa fee starting at roughly ₱1,500.
East Africa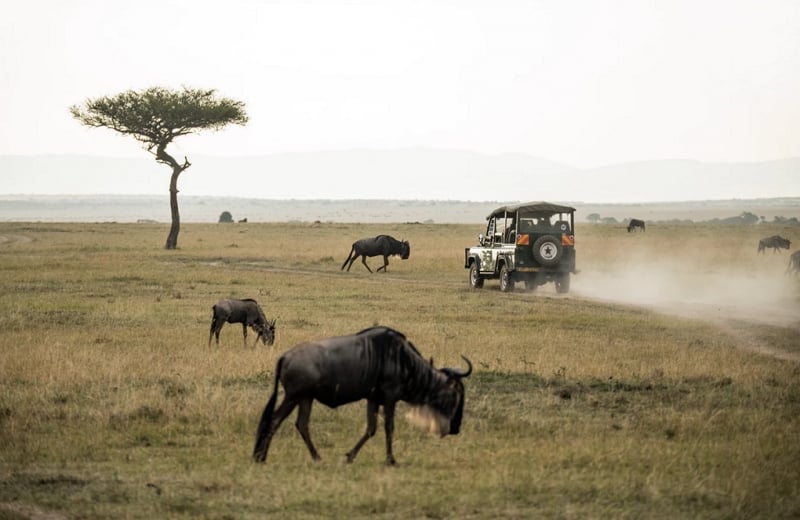 From snow-capped mountains and lakes to some of the world's rarest animals, East Africa offers a myriad of attractions and travel experiences for the most versatile travellers. The region covers 10 countries, but you can actually visit three of them using a single multiple-entry tourist visa! These countries are Kenya, Rwanda and Uganda. Like the Schengen Visa, you just have to choose your point of entry. Then, apply for your visa through that country's nearest embassy or consulate. Only Kenya has an embassy in the Philippines wherein you have to file your application. For Rwanda and Uganda, you can apply online.
Requirements: Filled out application form, at least a valid passport of six months, passport-size photo and bank statement and a visa fee starting at roughly ₱5,000. In addition, Kenya and Rwanda require a certification of immunisation from cholera, yellow fever and malaria. Uganda requires a yellow fever certificate only. You must also submit a copy of your flight itinerary when applying through Kenya and Uganda.
Russia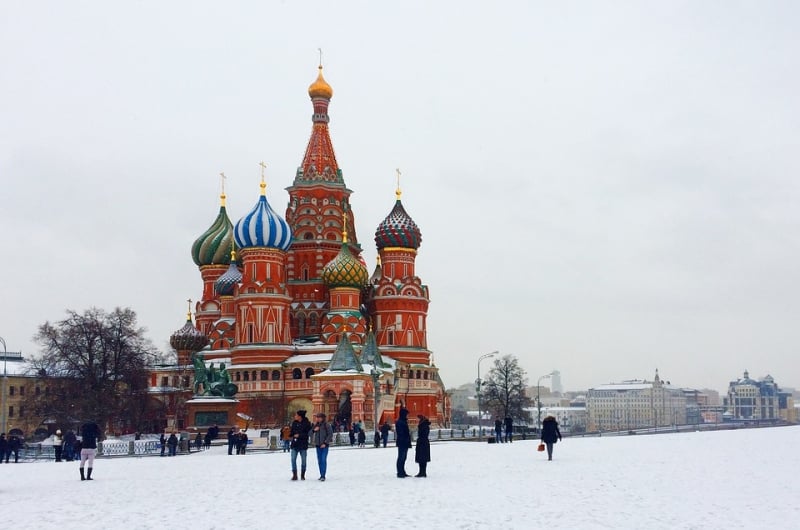 As the largest country in the world, and being part of both the European and Asian continents, you'd think that applying for a visa for Russia would be complicated. But apart from the cost, everything else about the process is easily doable. You only need to prepare a total of four documents, pay the visa fee at the Russian Embassy and wait for two weeks at most to get the result. With the exemption of special cases, you also don't need to undergo an interview.
Requirements: Filled out application form, at least a valid passport of six months, confirmed return travel tickets, a visa fee starting at roughly ₱3,600 and a travel voucher that you can request for free from your hotel, travel agency or even online providers.
Also read: Pinoy Feels: 15 Emotional Stages When Waiting for Visa Approval
Having a visa sticker in our passport is probably one of the most fulfilling things as a Filipino traveller. But if you can't go for the more difficult ones just yet, the countries on this list are viable alternatives. In addition, Georgia, India and New Zealand also offer relatively easy visa applications to Philippine passport holders. You can find out more about them here. Take note that requirements and policies in each country's process may change from time to time, so do remember to look them up beforehand.