Whether or not you've already tried solo travel, it's a well-known fact that it does wonders for your soul. There's never a shortage of articles talking about why you should travel alone at least once in your life. I mean, how else can you do an in-depth soul-searching, courtesy of the new sights and sounds you'll be experiencing in solitude? 
But how about doing your first solo travel in our very own country? After all, the Philippines has countless gorgeous islands that are begging to be explored further. Whether you prefer the beach, mountain, city, or anything else in between, there's always something for everyone. That said, if you're planning on having your first solo trip, here's why you should do so around the country!
Also read: Solo Travel: Here's What Filipino Travellers Love Most About it
1. You can always count on familiarity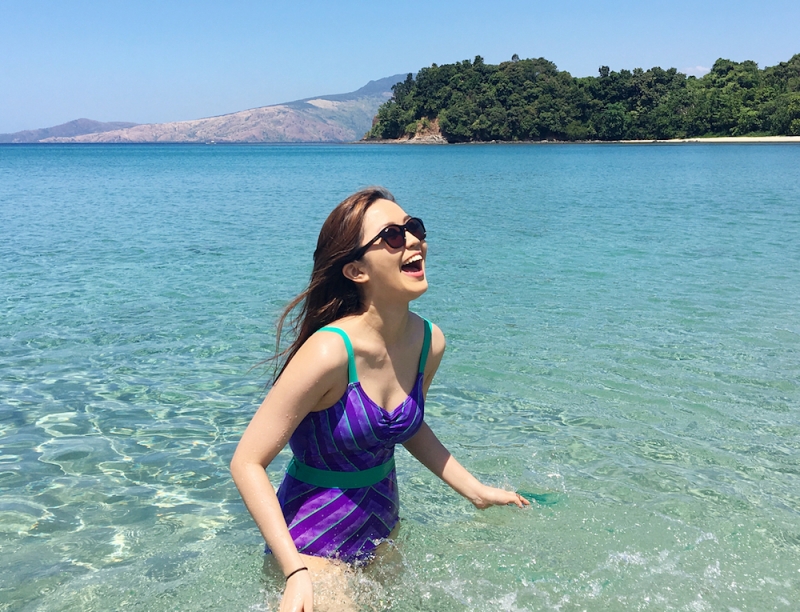 Travelling alone for the first time can be daunting — no doubt about that. For some, the idea of it sounds awkward, sad, or even risky. The unfamiliar is hardly ever comfortable. But if you're taking a solo trip in the very country where you spent your whole life, the idea becomes less scary. 
For starters, you can expect less (or even none!) cultural differences and language barriers. Sure, every city or province is different from one another. But still, the dose of familiarity brings comfort and ease to an extent. At the end of the day, it's easier navigating alone the somewhat familiar road, rather than a completely foreign one. 
2. Yet there's always more to learn, see, and experience!
Even though there's bound to be a hint of familiarity wherever you go, you'll surely still learn a new thing or two. From getting to know the locals of the town or city you're staying in, to checking out off-the-beaten-path destinations, there's always more to discover and know about the Philippines. Even the more experienced local travellers say so! It also helps that solo travel makes you more in touch with your surroundings, since you have fewer distractions.
3. Love your own, first and foremost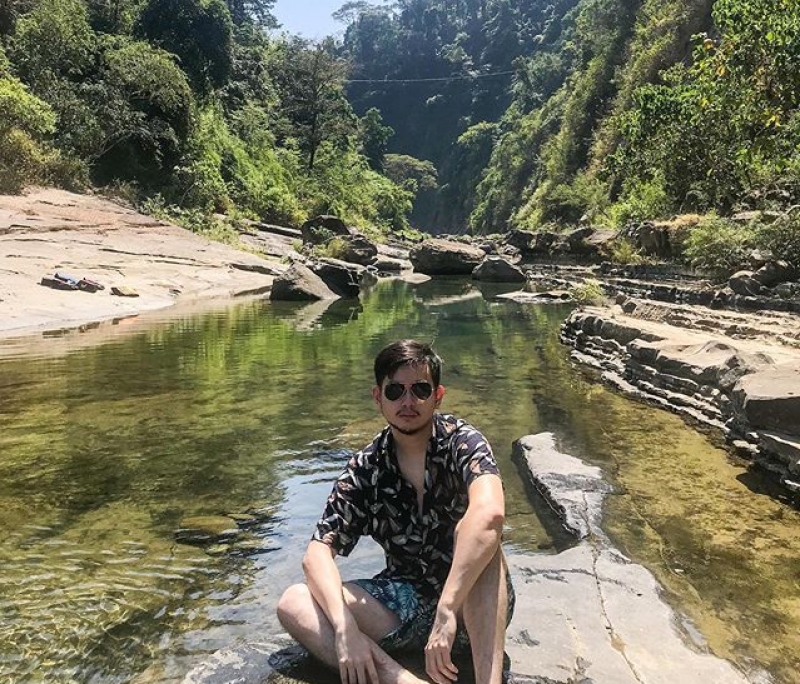 In relation to my previous point, it helps to know more about your country first before travelling the rest of the world. Why? So that when you finally do travel solo overseas, you'll definitely have more to share with people from other cultures! 
And at some point, you'll probably get asked what's there to see in the Philippines. Wouldn't it be nice to have more recommendations aside from the usual suspects like Palawan, Boracay, and Manila? 
4. You have the freedom to do whatever your traveller's heart desires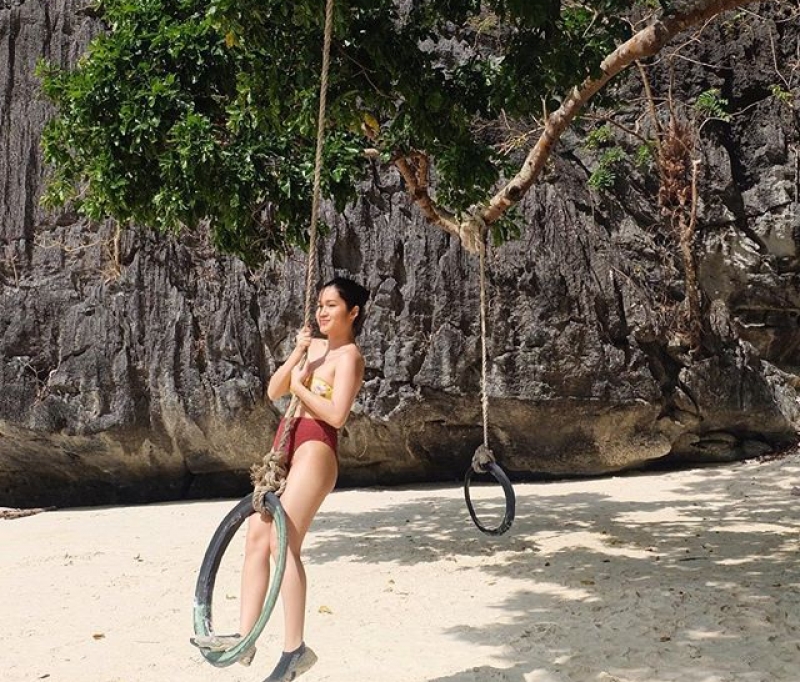 Exploring more of our country's diverse culture and rich heritage is great and exciting. But you what's even better? Getting to do it at your own pace! This is honestly one of the main perks of solo travel. No need to worry about anyone other than yourself. 
Plan your own itinerary and then change it whenever or however you want. Want to sleep longer in the morning? Have lunch at that weird hole-in-the-wall store with exotic dishes? Visit that shrine that entails a steep trek just because? Go right ahead — the possibilities are endless!
Also read: The Different Types of Pinoy Solo Travellers — Which One Are You?
5. It's an ideal first step towards independent travelling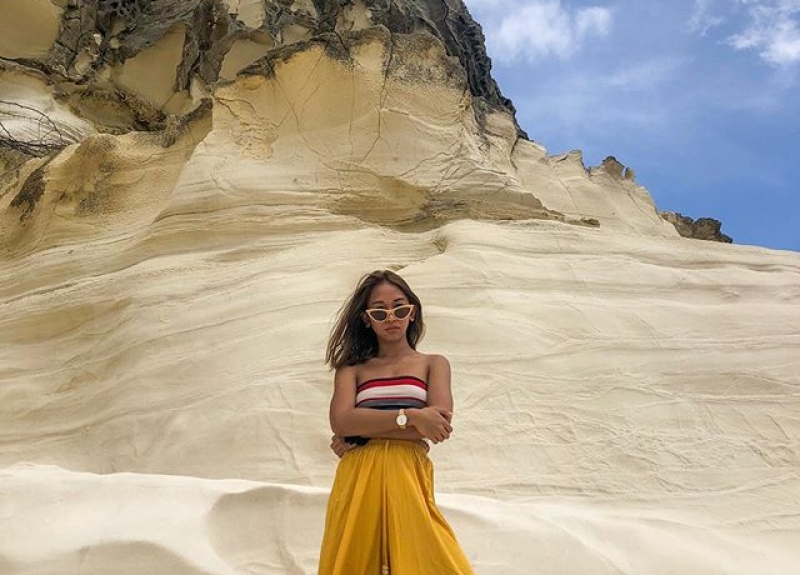 Solo travel obviously means independence. While it's great that you won't have to worry about anyone else, you'll also only have yourself to rely on. So, you'll definitely have to be self-reliant for the whole trip. It might get tempting to just pack your bags and go home pronto (especially if it's just a bus ride away!) when things get tricky. But please resist the urge! The self-reliance and street smarts you'll pick up as you go along are worth it, I promise.
Learn to have confidence in yourself and your mindset. So that if something doesn't go as planned, you'll know how to handle the situation sans panicking! And it won't hurt that domestic travel means you can easily ask for help or tips from the locals as well. Make the most out of the semi-familiar surroundings to gain the skills you'll need for more hardcore solo trips in the future. It's all about the baby steps! 
6. Solitude is so underrated!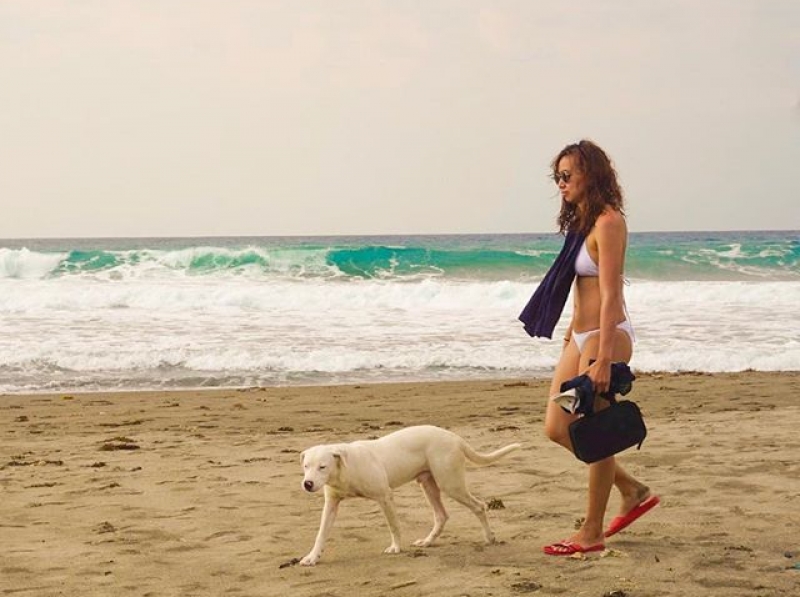 As cheesy as this might sound, solo travel in the Philippines takes you on a self-discovery journey in the context of being a Filipino. That sounded like a college essay, I know, but hear me out. As you go out of your comfort zone, you learn to listen to your gut and figure out what you want. It's like digging deeper and uncovering what makes you you. 
And alongside this solitude, you get to learn more about the country you call home. Whether or not you're visiting a place for the first time, there's definitely something new to explore. It's bound to be a different experience because this time, you're there by yourself! 
7. It's definitely more affordable
… Unless you're staying at a fancy resort! But never mind that factor for now. If you're a fresh graduate planning to travel solo using your own money, then local destinations are your best bet! I say go for it if you already have some savings. Though local solo travel is also quite easy to save up for, even if you don't have much moolah saved up yet. 
No need to worry about applying for a visa, renewing your passport, or even shopping for fall or winter clothes (that you won't get to wear again till the next trip). Buying a plane ticket is also optional, though of course, that depends on your chosen destination. Either way, your bank account will definitely thank you! 
8. Your folks will (probably) be cool with it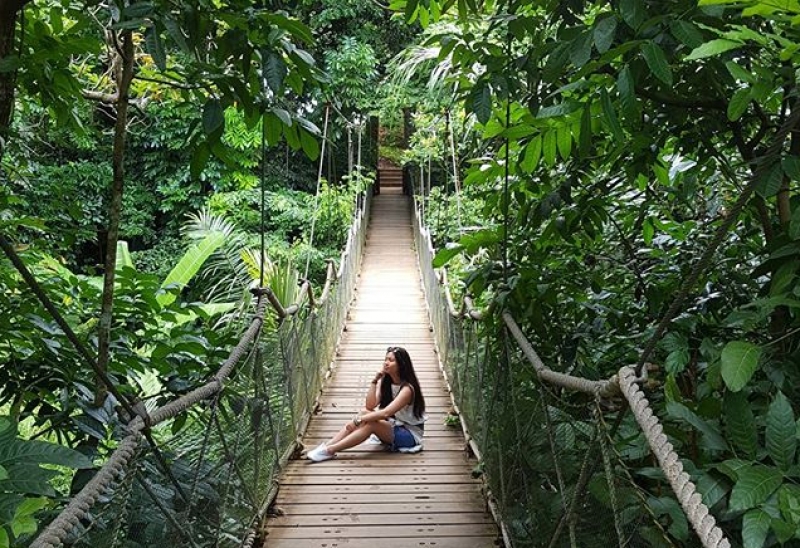 This is for those whose parents are on the strict side! Let's face it — solo travel just might be one of the hardest things to make paalam for. So, for your first one, might as well do so within the country, as to ease their worries. 
Getting them to agree will definitely vary on where they are on the lenient-strict spectrum. If it helps, you can even say that you'll be just a bus, boat, or quick plane ride away! Oh, and that you'll keep them posted every hour or so. But hey, it's probably easier than telling them you're going to a completely foreign land all by yourself, right?
9. It's the next big thing in local tourism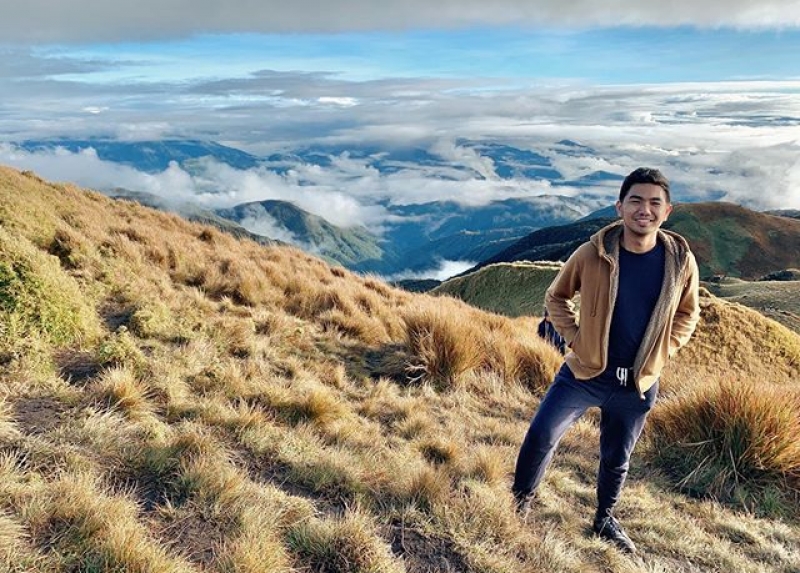 While solo travelling in the Philippines isn't as much of a norm as it is in other countries, more and more local destinations are getting on board with it. Keep an eye out for places with solo-friendly facilities, as well as attractions that are especially conducive for self-reflection (or senti moments, if you wish). Plus points for local spots where you can wander around without feeling alone, or even having to spend much just to not feel O.P.! 
Also read: Are You Solo Travel Ready? Here Are 10 Signs That You Are!
First-time solo travel is liberating and personally rewarding, however daunting it might sound. And doing so in our very own country is an eye-opening experience unlike any other. So, if you're looking for a sign to book that solo trip to your dream local destination, then this is it!