With restaurants like Jeepney and Maharlika making waves in New York City, Filipino food continues to take the city by storm. Now, a Filipina-owned bakery in Woodside, Queens appears to be leading the doughnut craze, selling 275 doughnuts each week. 
Chef Kimberly Camara, an alumna of the Culinary Institute of America, runs a small doughnut pop-up in her apartment in Woodside. She first came up with the idea for Kora — the official name of the online Filipino bakery in NYC — when she lost her job at the Union Square Hospitality Group due to the COVID-19 pandemic.
After she was let go from her company, Camara started making brioche doughnuts based on Filipino flavours such as ube, leche flan, halo-halo, and buko pandan. What initially began as a passion project and side hustle eventually grew into a foodie sensation! 
Also read: How I Spent 4 Days in New York City: Itinerary and Tips 
Serving delicious doughnuts with a Filipino twist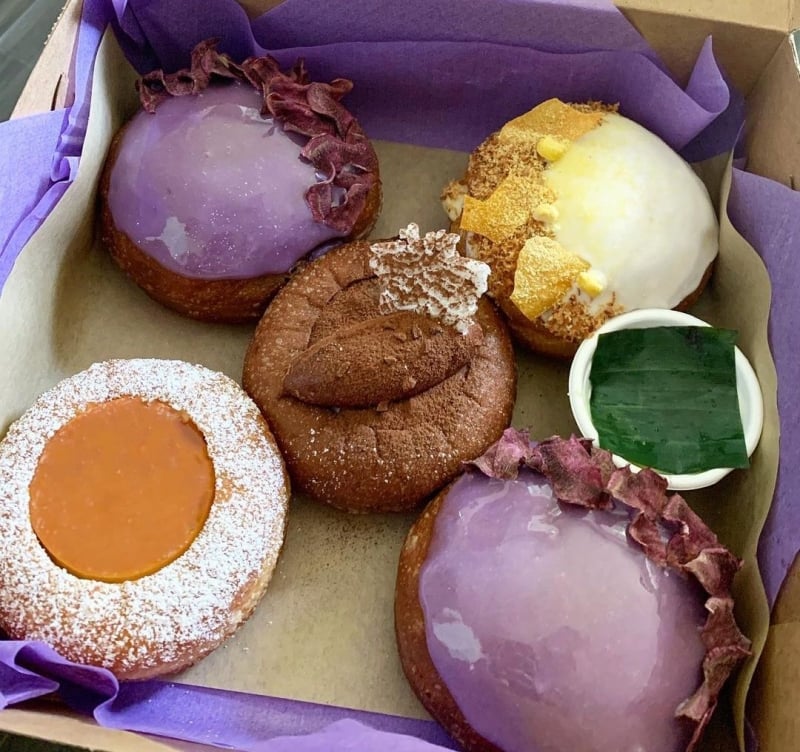 Many residents in New York City can't wait to get their hands on these Filipino-inspired doughnuts from Kora. Even now, the waitlist for these sugary, cream-filled pastries has grown to 800 customers. And there's no telling when the demand will slow down, or if it ever will. 
Offering a creative take on Filipino flavours and ingredients, Camara's doughnuts attract many dessert lovers with their rich fillings. The halo-halo doughnut, for example,  consists of cream, leche flan, pinipig, banana chips, maraschino cherry, sago, and a hint of ube glaze — all classic Filipino ingredients you can expect to see in a glass of halo-halo. 
Also read: 11 Yummy Filipino Desserts We'll Probably Crave All Summer Long
Meanwhile, the sans rival — a decadent Filipino cake made with layers of nutty meringue and rich buttercream, literally "without rival" — finds a comforting balance as a brioche doughnut that's simultaneously sprinkled with roasted cashews and Tanduay rum buttercream. Are you hungry yet?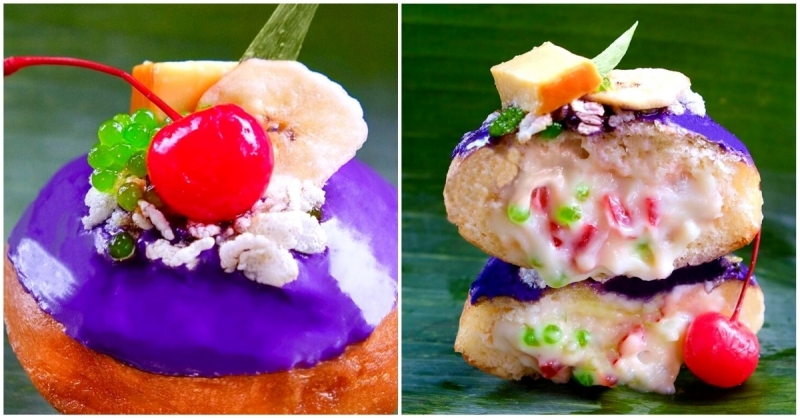 Every Monday at 3pm in New York City, Camara posts an order form on the Instagram bio of @fromkora. Each Kora doughnut costs US$6.50 (~S$8.86). Customers also have the option of ordering the "Sari-Sari" for US$32.50 (~S$44.28); this is a set of five doughnuts including one of each new Filipino flavour released that week. 
So far, the doughnuts have been wiped out almost immediately — within one minute after the order form goes online. The high demand for their products has led Camara and Kevin Borja, co-founder and director of operations of Kora, to raise their production capacity to 275 doughnuts, instead of 175. 
It was a valiant effort, but it only managed to slow down the buying craze to three minutes. Clearly, there's just no stopping New Yorkers from wanting a bite of these pastries for themselves! 
Also read: Jollibee Times Square Is Filipino Fast Food Chain's New York Flagship Store
Championing Filipino flavours with passion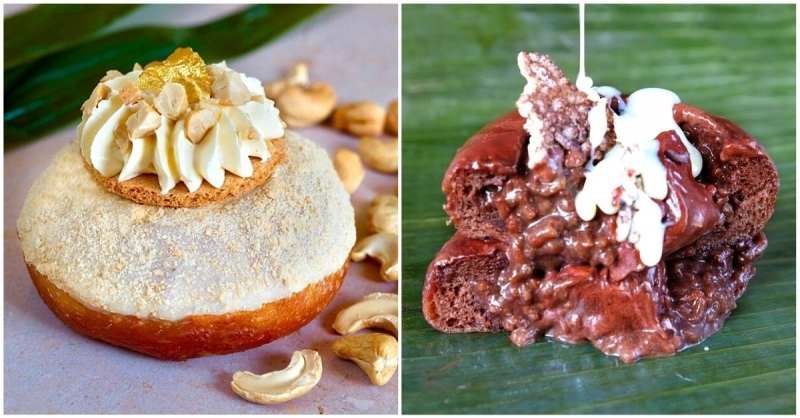 With a new Filipino doughnut dropping every week, Kora bakery offers enough surprises to keep foodies on their toes, making them rush to fill up the order form every time. Indeed, the glimpses of champorado and keso doughnuts are already causing a frenzy online. 
As for what led her to use Filipino flavours, Camara says that she was inspired to make these doughnuts from her fond memories of cooking with her grandmother, Corazon. It was her grandmother who gave her a passion for food. In turn, Camara named this Filipino bakery in NYC "Kora" after her grandmother, drawing from her grandmother's recipes for inspiration. 
Also read: Pop-Up Vendors Bring Filipino Street Food Experience to New York
Kora bakery aims to celebrate and honour Filipino flavours "through warm hospitality & family recipes from our apartment kitchen," as displayed on the Instagram page. 
More than introducing customers to new and exciting flavours, Camara puts a fresh spin on Filipino food and doughnuts in general, infused with love and affection for the culinary traditions she grew up in. 
Visit Kora's official Instagram page for more information.  
---
All images credited to Kimberly Camara and Kora |Official Instagram Pages. This article was originally published on TripZilla.