It's undeniable that life is so much better with pets. Many would agree when we say that they're absolutely the best stress relievers. As we also consider them to be family members, we treat our pets with affection and care. Just as much as we like shopping for ourselves, a lot of us are guilty of pampering our beloved pets with toys, treats, and clothes.
Dressing up our fur babies in funny dog costumes is so much fun. Just a friendly reminder, though: Always make sure that your pets are  comfortable and that someone is watching over them when you dress them up to avoid any mishaps.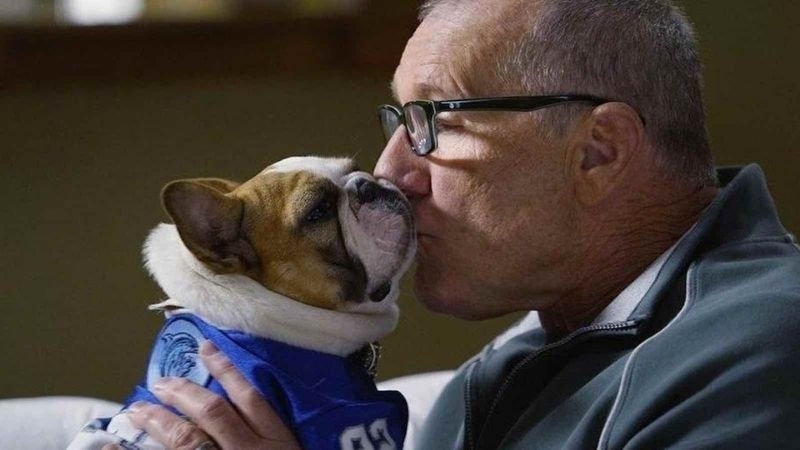 Here are some funny dog costumes that will surely give your family a good laugh. (P.S. They're great for cats, too!)
Also read: 11 Things to Keep in Mind When Travelling with Your Pets
1. This sassy Japanese warrior costume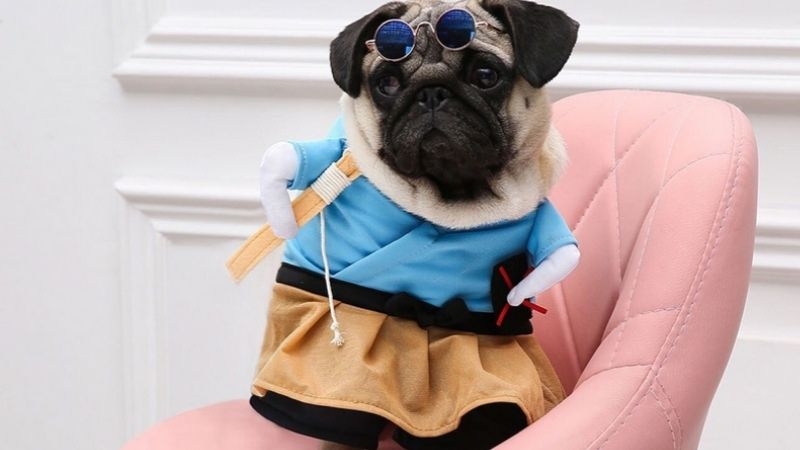 This dog's stance looks like the familiar sight of a Filipino mom waiting at the front door when her kids are coming home late, don't you agree? But all thanks to your pet's cute face, this costume might make your mom laugh, too! Joking aside, this Japanese-style pet outfit is made out of polyester fabric, which is comfortable and breathable to wear.
Get this funny pet costume for your pet on Shopee for ₱299. Plus, to top off the look, you may add the pet sunglasses to the getup, too.
2. This hilarious delivery man costume that online shoppers will love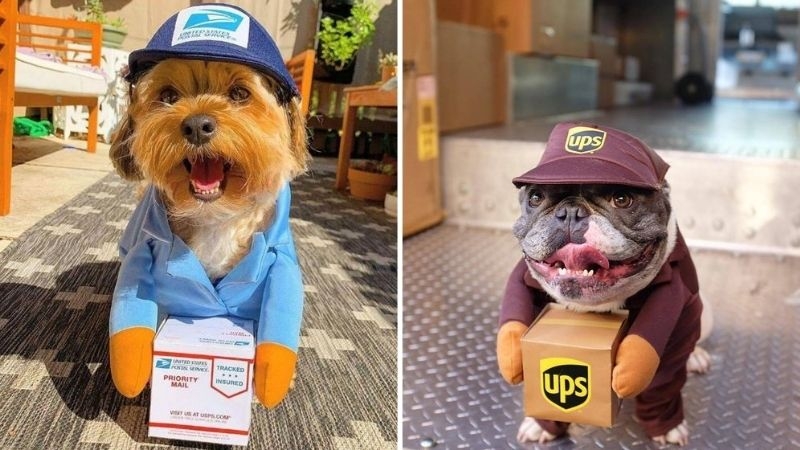 A costume that screams "Nag-online shopping ka na naman" (an all too familiar scene, if you ask us), this delivery guy suit on your pet will surely make your day. Can you imagine walking your pet around the neighbourhood wearing this funny costume? It comes in three different sizes, making it inclusive for various pet breeds.
Get this funny dog costume on Shopee for ₱599.
3. This Art Garfunkel-inspired funny dog costume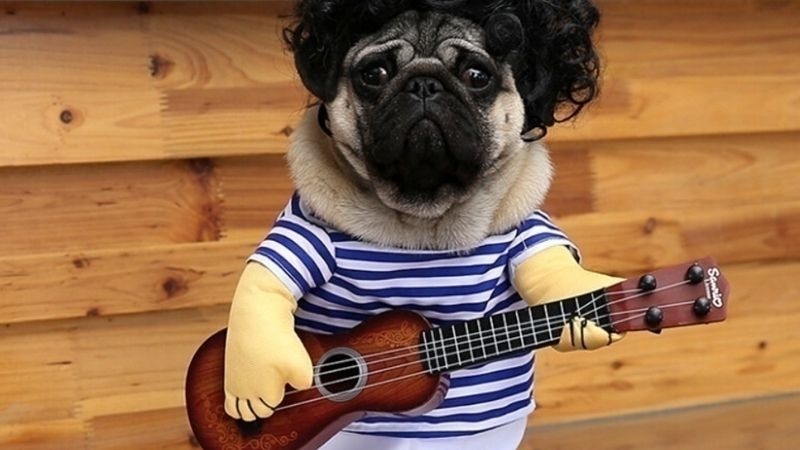 This folk rock costume will probably convince you that your pet will suddenly sing and duet Bridge Over Troubled Water with you. As it only comes with a guitar, we also looked for the perfect wig to make your pet "concert-ready."
Get this funny pet costume on Shopee for ₱280.
4. This hotdog costume that'll give you Jolly Hotdog vibes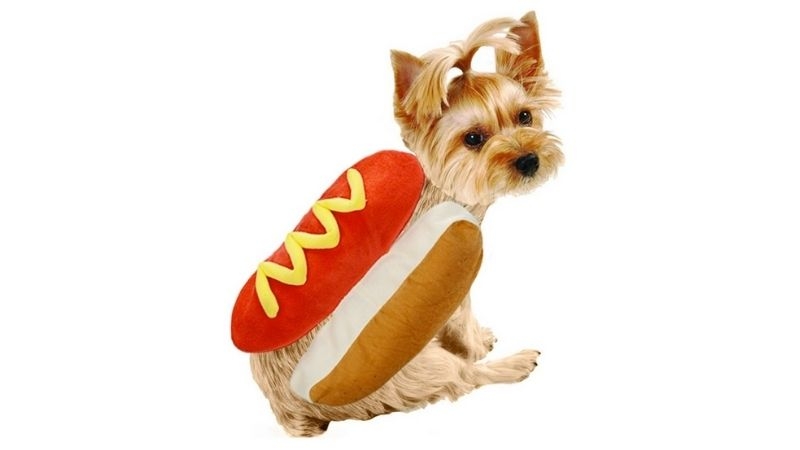 We surely wish this one came with cheese toppings; but regardless, this hotdog costume will not only trigger your cravings but your laughter, too. Because of its thick and plush material, it can also keep your pet warm in cold weather. With this funny dog costume, your fur baby will surely be the next bida!
Depending on the sizes, you can get this hotdog pet costume starting at ₱211.
5. This Chucky costume that screams "Tumabi kayong lahat!"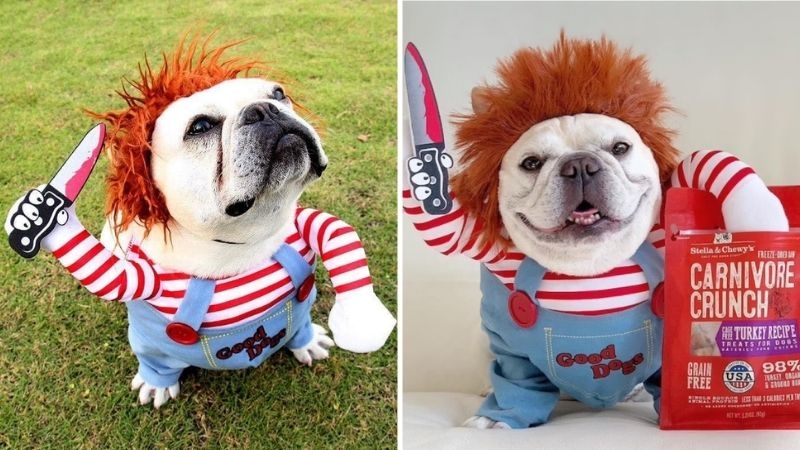 In a failed attempt to look scary, this Chucky pet costume will just make you end up giggling. Complete with bloody knife props, it will surely be an instant family Halloween hit when you let your pet run around the house and chase after you.
Get this Chucky-inspired pet costume for ₱300 on Shopee.
6. This super-cute cheerleader costume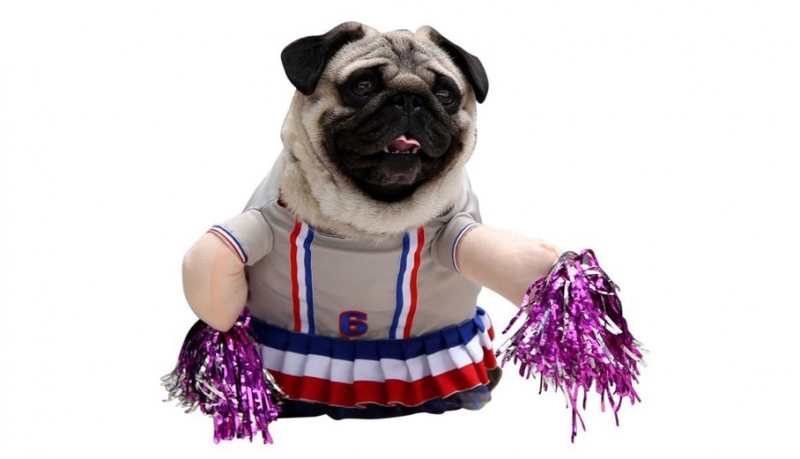 It's already a given that our pets are among our biggest cheerleaders and support systems. Have your pet wear this on your gloomy days for an instant mood boost. To add some humour to it, dressing your pet in this funny costume is like having your pet remind you "Human, you should go and get to work so you can buy me clothes and treats."
Get this cheerleader costume on Shopee for ₱309.
Also read: Pet Passport in the Philippines: Here's What You Need to Know
7. This snowman costume complete with a hat and scarf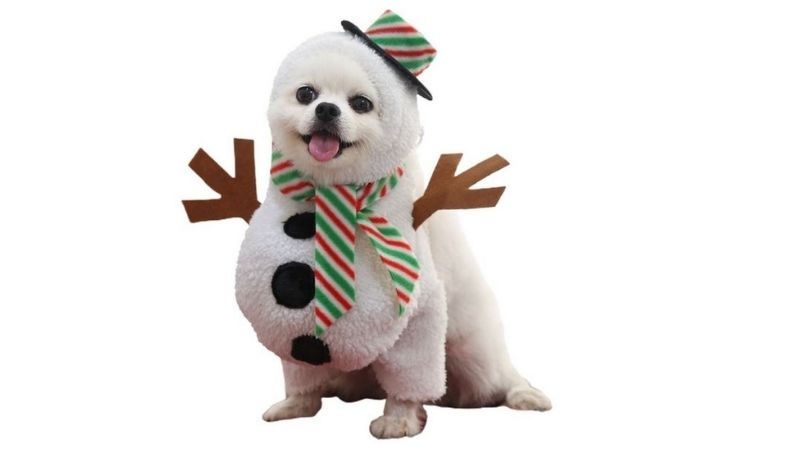 This snowman costume that gives off some major White Christmas vibes will make your pet the star of the holiday. It's made of fluffy, soft, and pet-friendly material. This funny dog costume will surely be a sensation especially to kids, as it also resembles the well-loved Frozen character, Olaf!
Get this for your pet on Shopee for ₱206.
Also read: Meet the Latest #Quarantrend: Disney-fying our Pets!
8. These pet hoodies inspired by fruits and veggies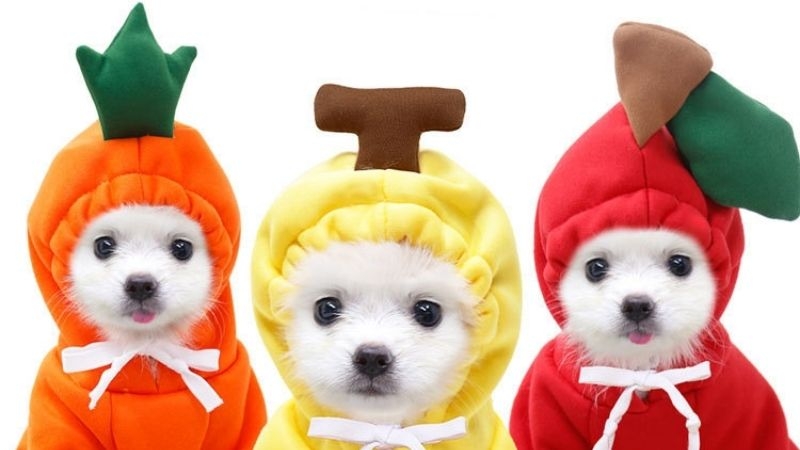 Made of 100% cotton, these comfortable fruit and vegetable-inspired pet hoodies will make a cute OOTD for your pet on New Year's. They're a cuteness overload guaranteed! Since the hoodies are available in six different sizes, you can dress up all your pets to complete the feng shui-approved lucky fruits for the coming year!
It's available on Shopee for ₱309.
Also read: Local Pet Café Makes Dog-Inspired Cakes Along With Other Treats
Dressing up your pets in these costumes can be a lot of fun and a good bonding experience for you and your pet. Always keep in mind, though, that part of being a responsible pet owner is prioritising your pet's comfort. While these funny dog costumes are made of comfortable material, remember to use your instincts at all times!