Another reason why Japan is on our travel wish list in 2023: Ghibli Park is finally opening its doors to Filipinos and other foreign travellers. Starting 10 Jan, the famous attraction will start international ticket sales for March and April 2023. 
While the whimsical park by Studio Ghibli launched in November 2022, tickets were initially only available in Japan and on the Japanese website. Given that the park requires advanced reservations, overseas tourists saw limited opportunities for visiting the park. But now, fans of the illustrious animation house from around the world can plan their trip in advance and book tickets on a new international website. 
Also read: 10 Best Airbnb Homes & Vacation Rentals in Japan for the Trip of a Lifetime
Getting Ghibli Park tickets in 2023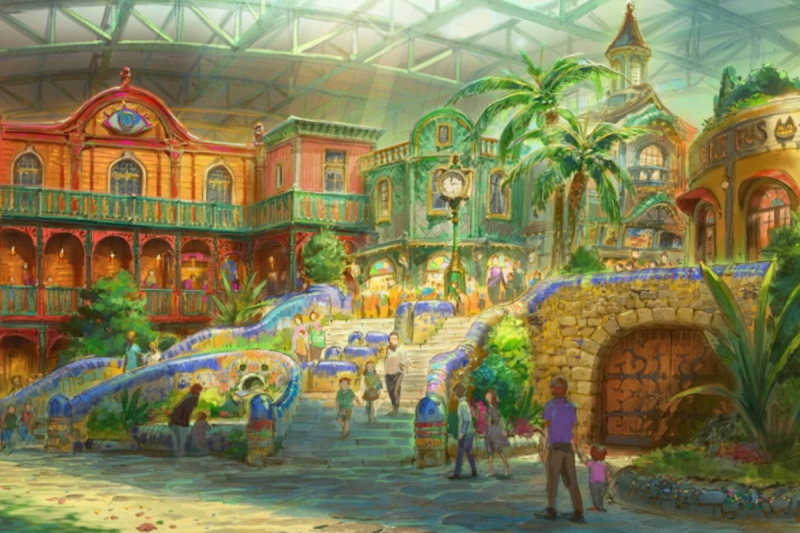 According to the official website, tickets for 15 Mar to 30 Apr 2023 will be on sale starting Tuesday, 10 Jan 2023. Ticket sales will open at 2pm (JST) or 1pm (PHT).
For now, the international website only offers tickets to the park's Ghibli's Grand Warehouse for purchase. On weekdays, entry costs ¥2,000 (₱843) for adults and ¥1,000 (₱422) for children (4 to 12 years), while weekend and holiday tickets are ¥2,500 (₱1,054) for adults and ¥1,250 (₱527) for children.
Tickets to other areas like Hill of Youth and Dondoko Forest remain limited to Japan at the moment.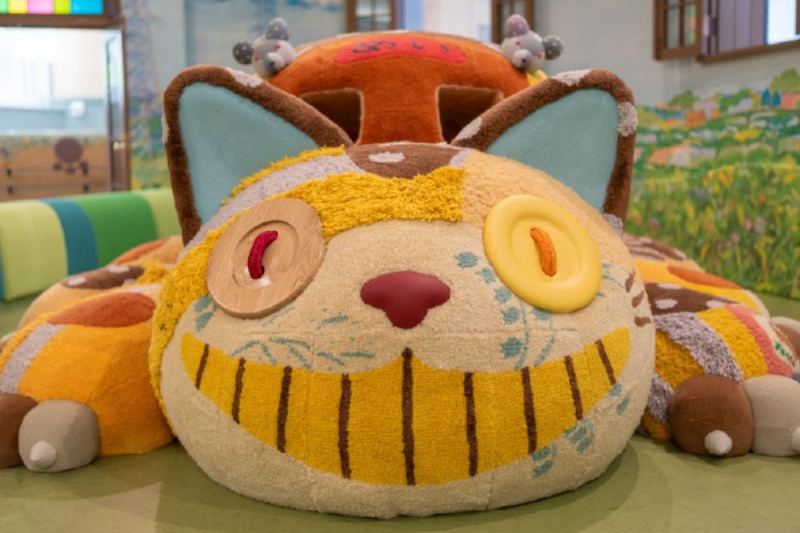 Keep in mind that advanced reservations with the date and time are a must for entry at the park. No exceptions! Make sure to reserve slots ahead of time if your heart is set on exploring the whimsical world of Studio Ghibli. Tickets include specific entry times but no exit times — go ahead and stay until closing time, if you wish!
Additionally, the person whose name is on the ticket must be present upon entry. That means, everyone in your party should enter together with the one who reserved your tickets. Travellers are advised to bring their passports when visiting as identification may be asked upon entry.
Also read: 10 Destinations in Asia That Inspired (Or Were Inspired by) Studio Ghibli Movies
What to expect at the park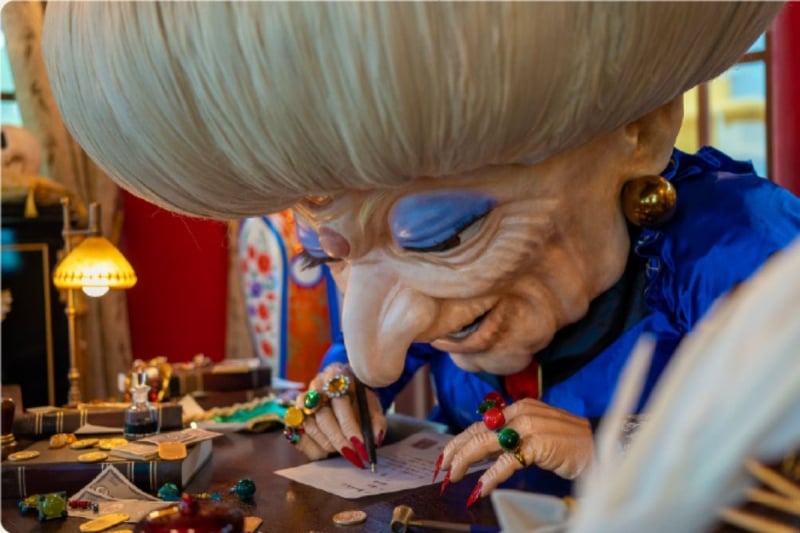 Located at Expo 2005 Aichi Commemorative Park in Nagakute, this is a colourful theme park designed to bring the weird and wonderful world of Studio Ghibli to life. It's a three-hour train ride from Tokyo, or 50 minutes by rail from Osaka and Kyoto. 
You'll find none of the usual amusement park attractions like rollercoasters and giant swings. Instead, this park is a vibrant tribute to the anime house's beloved films. 
Also read: 13 Spots in Korea & Japan to Recreate Your Fave K-Drama & Anime Scenes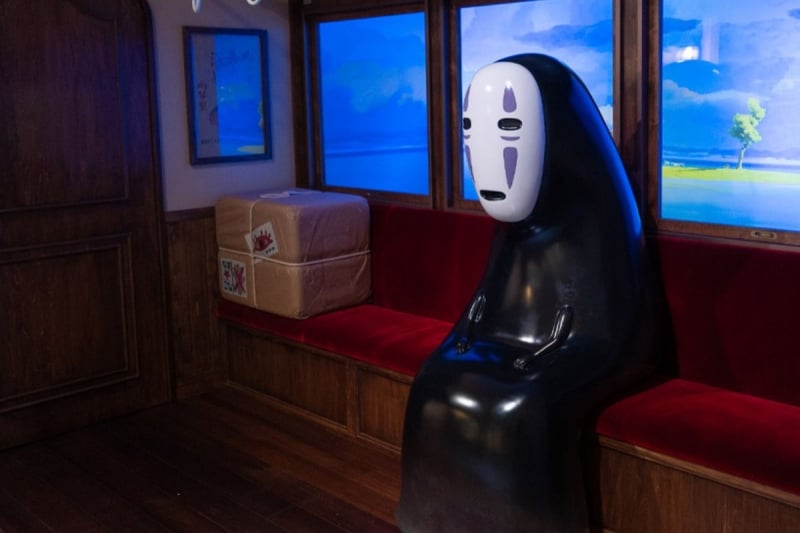 Ghibli Grand Warehouse is the main attraction, featuring true-to-life recreations of Ghibli movie scenes. Fans of the films won't run out of Instagram content here, from riding the train with No Face from Spirited Away to seeing the world from the perspective of the tiny people from Arrietty. Guests can also enjoy various exhibitions that dive deeper into the making of the films. Then, take the kids to play at the retro-style Children's Town.
Miss watching movies at the theatre? Head to the warehouse's Cinema Orion, which plays original Studio Ghibli short films available exclusively at the park and the Ghibli Museum. There are also gift shops and cafes at Ghibli Grand Warehouse. 
Also read: Studio Ghibli Food Recipes: How to Make the Delicious Food in Ghibli Movies at Home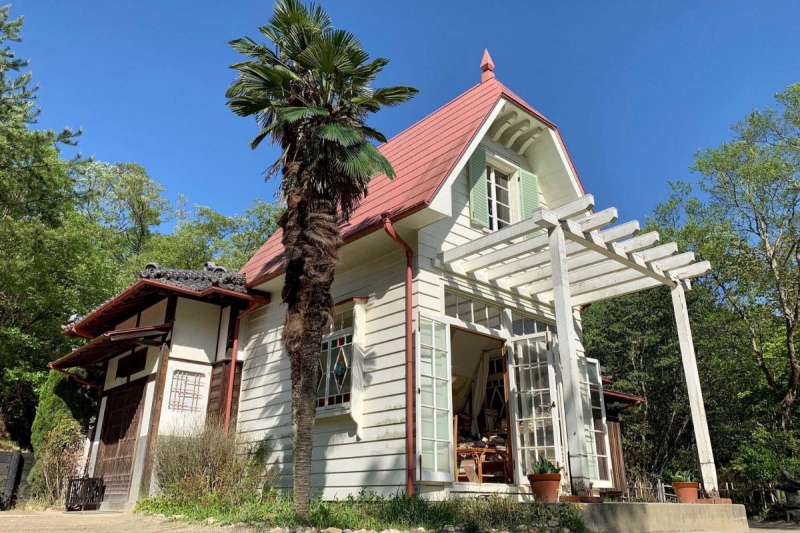 Other areas include Hill of Youth featuring the antique shop from Whisper of the Heart, and Dondoke Forest, which recreates the house from My Neighbor Totoro.
Also read: Attention, Potterheads: A Harry Potter Theme Park is Heading to Tokyo in 2023
Additional Ghibli Park attractions will open in 2023: Mononoke Village dedicated to Princess Mononoke, and Valley of Witches, a tribute to Howl's Moving Castle.
---
Featured image credit: Ghibli Park | Official Website