Everyday is an opportunity to honour women. But, this Women's Month gives us more reason to acknowledge their contributions that changed the world for us. Women are heroes, role models, and inspirations — and they deserve the best. Many of us wouldn't be where we are today if not for the supportive and sacrificial women in our lives.
This event not only celebrates our mothers, sisters, daughters and friends; it also lets us show the world that we are indeed "Babae, hindi babae lang" — no matter how hard it gets.  
All this said, we can never go wrong with celebrating womanhood and showing our love and appreciation for the women in our lives — including ourselves!  Here's a list of gift ideas for women, regardless the occasion. 
Also read: National Women's Month: 5 Modern Pinays Who Inspire Us
Cool and fun gift ideas for women
1. This tea set collection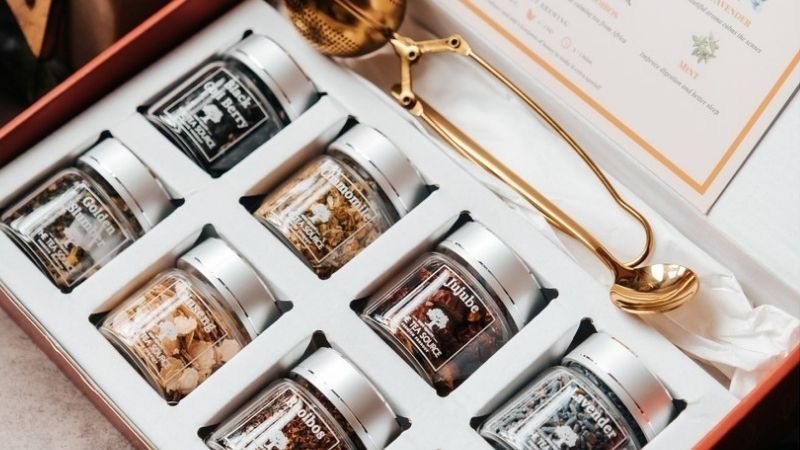 Tea that's not worth spilling, anyone? This carefully curated caffeine-free tea set is a great gift idea for women having trouble sleeping. Every fusion is an aid to relax the mind and body. Eventually, it'll do what it's meant to do — make you fall into a deep and rejuvenating slumber!
Get your well-deserved good night's sleep and order this tea set collection on Shopee or Lazada for ₱734 to ₱767. 
Also read: 10 Scented Candles to Make Your Room Smell Like a Spa
2. These comforting weighted blankets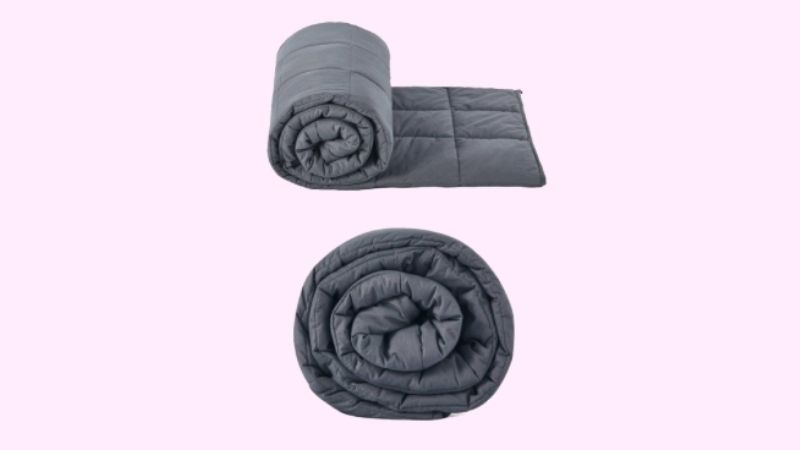 Known to reduce anxiety and calm the body, weighted blankets are officially our new soulmate! These weighted blankets are made of cotton and microfiber creating additional comfort. There are several sizes and weights to choose from, but experts recommend using weighted blankets that are 10% of your body weight. 
Invest in your sleep! Order these stress-relieving blankets on Shopee or Lazada from ₱999.
Also read: This Study Shows Weighted Blankets Help Cure Insomnia
3. This rechargeable juicer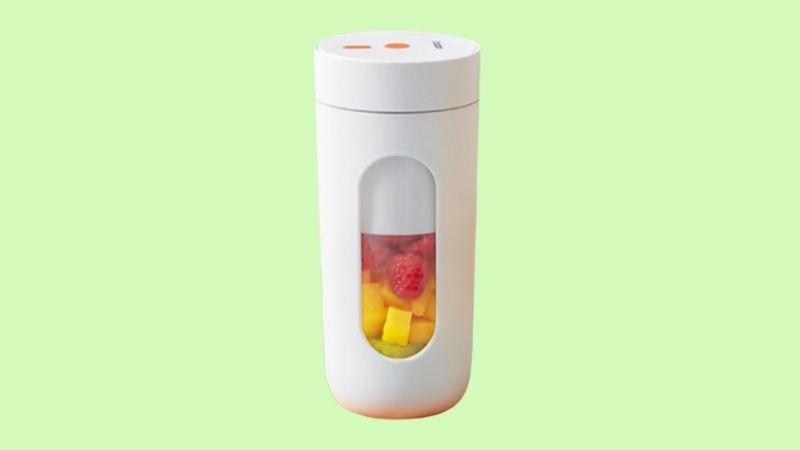 Heading out? This handy juicer and blender make a great gift for women who are health conscious and on the road to a healthy lifestyle. The battery capacity can last for up to 10 cups when fully charged, making them the best companion when travelling and working out.
Buy this portable and rechargeable mini blender on Shopee for ₱431.
4. These statement shirts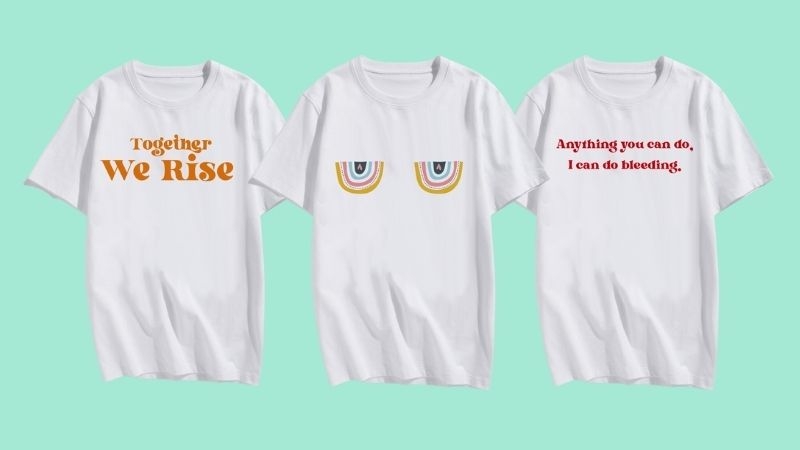 In the words of Katharine Hamnett, "a successful t-shirt has to make you think but then, crucially, you have to act."
Have something to say? Speak up through these cool shirts! With motivational statements and illustrations that can spark a movement, these unsurprisingly popular shirts celebrate empowered women. 
A perfect and impactful gift idea for women, these statement shirts are available on Shopee from ₱119 to ₱149. 
Also read: Best Menstrual Cups in the Philippines You Can Buy in 2022
5. These illustrated books of inspiring women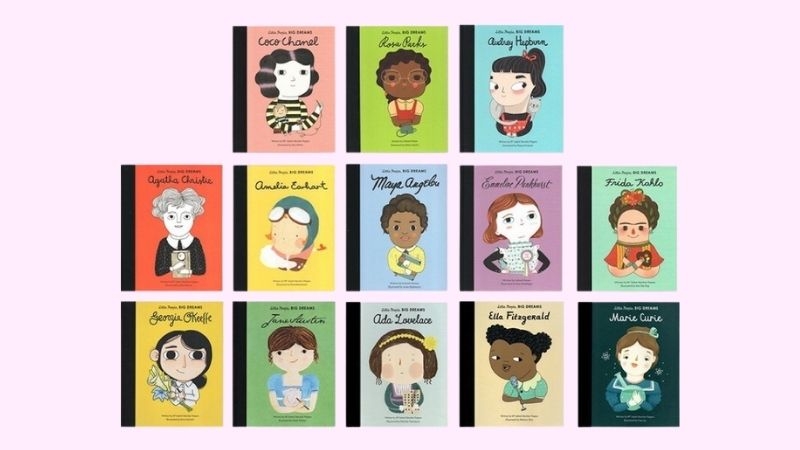 Reading about amazing women in history is always fascinating and inspiring.  You can enjoy this experience even more with this book collection! Featuring stories of women who pioneered and paved the way for us in various fields, these books deserve a spot in this list of gift ideas for women of all ages. 
Looking for a book you will actually want to finish? Order this 13-piece book set on Shopee or Lazada, starting at ₱2,780.
Also read: Read More Books in 2022: The Ultimate Guide for the Busy Adult
6. This self-care planner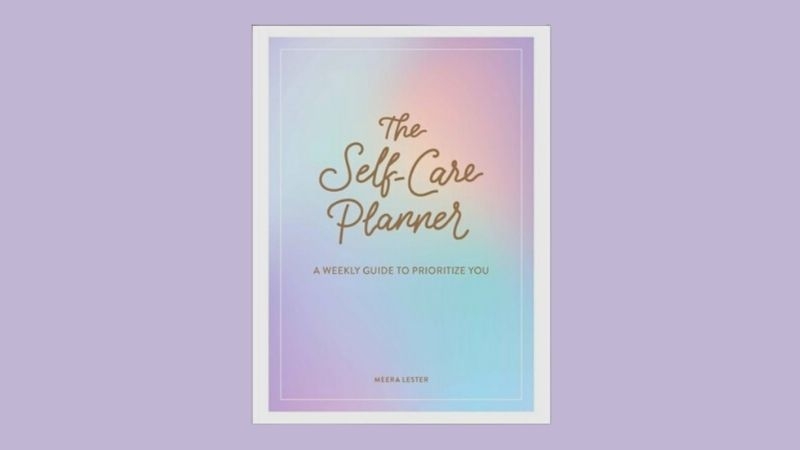 Many of us constantly find ourselves at the centre of stressful situations. With our busyness, it's normal to forget that we have a choice to break free from the noise. This self-care planner will remind you to rest and breathe! With its pages for wellness goals and a self-care routine tracker, this planner will help you prioritise your mental well-being, physical health, and spiritual growth. 
Time to take care of yourself first! You can order this self-care planner on Shopee and Lazada for ₱899.
7. These multifunctional ceramic dishes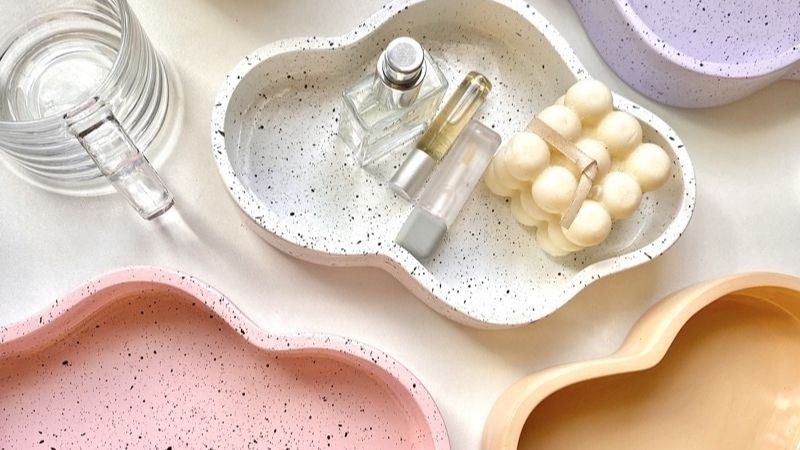 When it comes to gift ideas for women, you'll never go wrong with these trinket dishes. They're locally made, handpainted, and available in many colours. They can hold our anik-anik in style! 
This gift is perfect for women who just love to collect beautiful things. (Yes, we're waving at those at the back who are trying hard to achieve a more minimalist lifestyle, but can't let the Little Mermaid in them go!). 
Organise your thingamabobs with these multifunctional dishes that you can order on Shopee for ₱550. 
8. These cute phone grips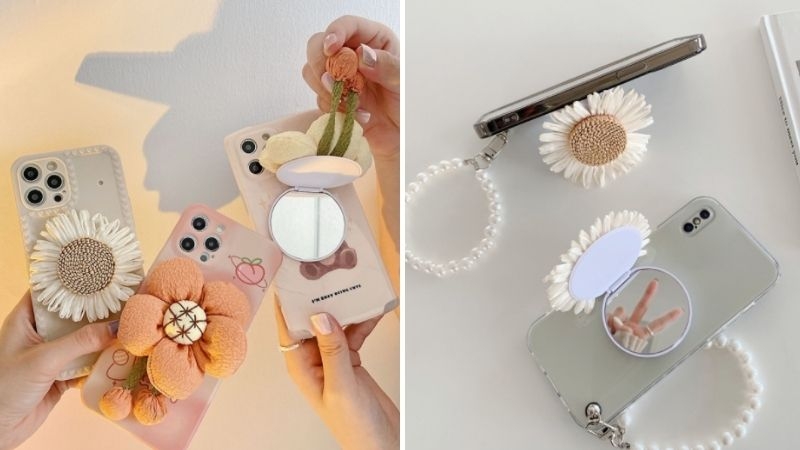 Who wouldn't love these cute and multifunctional phone grips? These are some of the most affordable and practical gift ideas for women on this list. We adore the floral designs, soft materials, and, of course, the makeshift mirrors!  
These irresistibly cute phone grips are available on Shopee from ₱59 to ₱109. 
9. These mini skincare fridges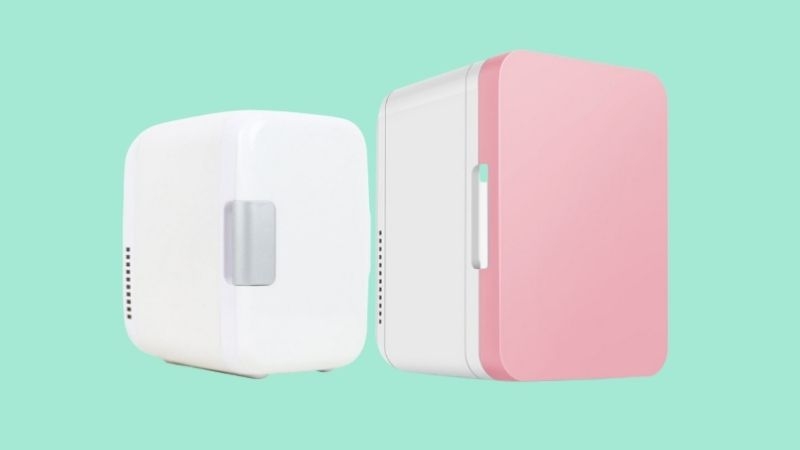 Although these skincare fridges aren't exactly a necessity, they certainly make our routines feel much better. Don't you just love applying cold skincare products in this tropical climate? These fridges are also known for prolonging the shelf life of beauty products, specifically those containing retinol and benzoyl peroxide.
You can order these portable mini-fridges on Shopee or Lazada for ₱1,388. 
10. This bottle of sangria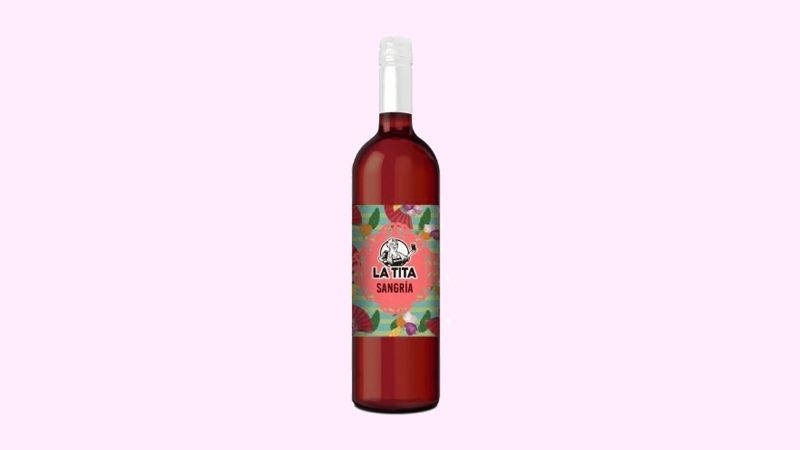 Celebrate the beauty and complexities of being a woman with a glass (or a bottle) of sangria. Call your BFFs and raise your glasses as you honour yourselves and every strong, independent, and intelligent woman you know. Cheers! 
Set a get-together with your barkada. You can order a bottle of sangria for ₱333 to ₱350 on Shopee or Lazada.
Also read: Tita Gadgets Make Life Easier — This List of Must-Have Items is Solid Proof
It's hard and impossible to imagine a world without women. Show your appreciation with these thoughtful gift ideas for the women in your life.
---
This article contains affiliate links. When you make purchases through these links, we may earn a small commission at no additional cost to you.