Puppy lovers, it's time to take advantage of all those seat sales. This hotel in Bali lets you play with the most adorable rescue pups!
Also read: Eat, Pray, Haggle in Bali: My 5-Day Solo Trip on a Budget
A stylish hotel with fun activities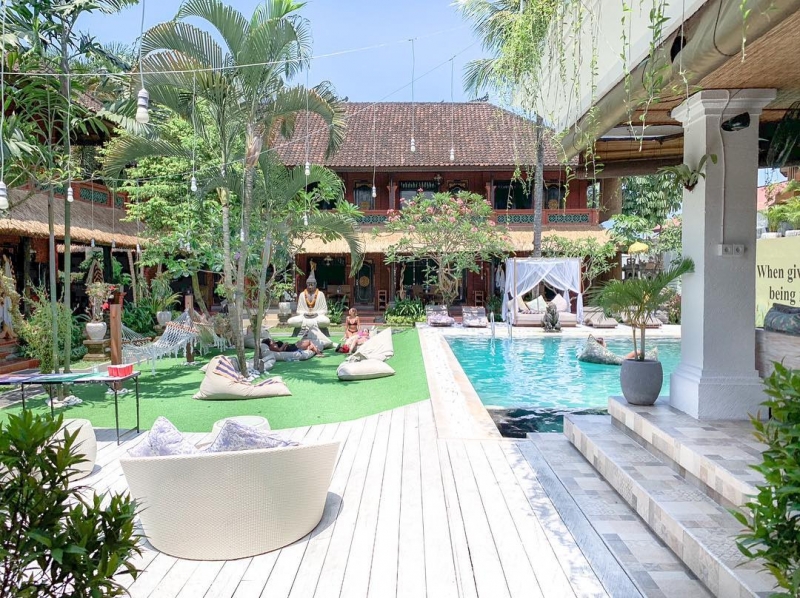 Located in the heart of Ubud, Puri Garden Hotel & Hostel is known to host a range of exciting (and free!) activities that will surely make for a memorable Balinese getaway. Every week, they hold BBQs, movie nights, live music sessions, and traditional Balinese dance classes. Mornings begin with yoga sessions at their zen garden, and you can even get massages by the pool! Guests may also join fun day trips to mountains, waterfalls, rice terraces, and coffee plantations.
Weekly puppy therapy sessions? Yes, please!
As for everyone's top favourite activity? Puppy therapy on Tuesdays and Thursdays (take note for future bookings!)! Twice a week, the Bali Dogs Association brings over rescued stray puppies, which guests are free to cuddle and play with in a white picket fence pen. These sessions aren't just a fun activity for animal lovers — they benefit the precious pups, too!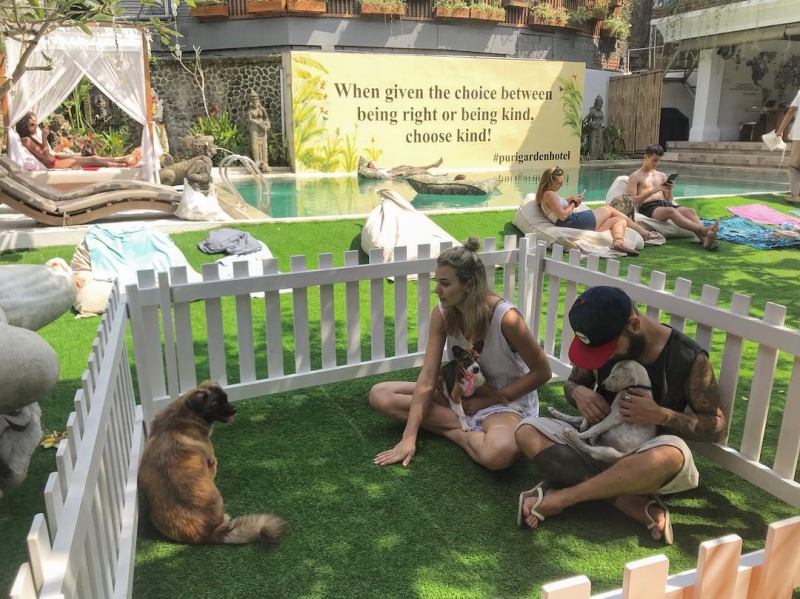 In an interview with UNILAD, owner Daniel Silva shared that the guests "are the ones making puppies feel more at peace," as many of them are traumatised from having been treated poorly. As guests shower these little ones with love and affection, the puppies learn to gain trust in humans. They're also better prepared to settle into their "forever homes" once they're adopted! (Awww!) How could you not want to help out these pups?
Options for every kind of travellers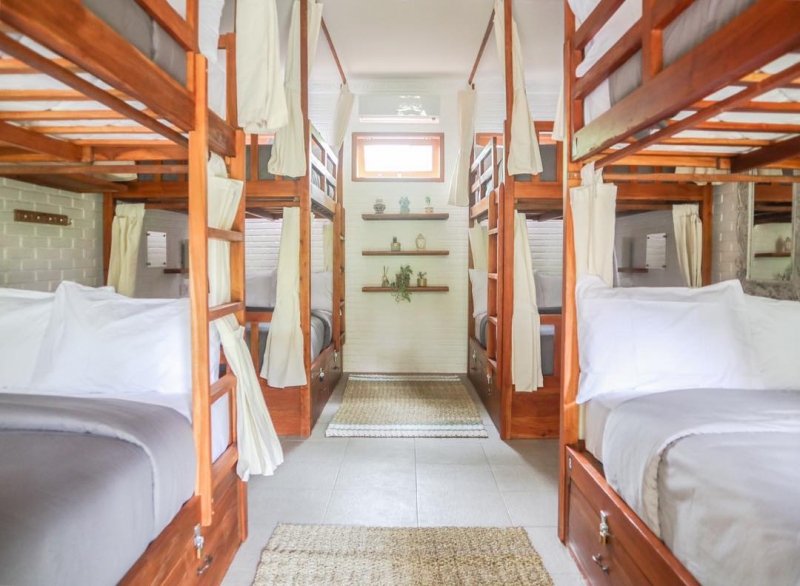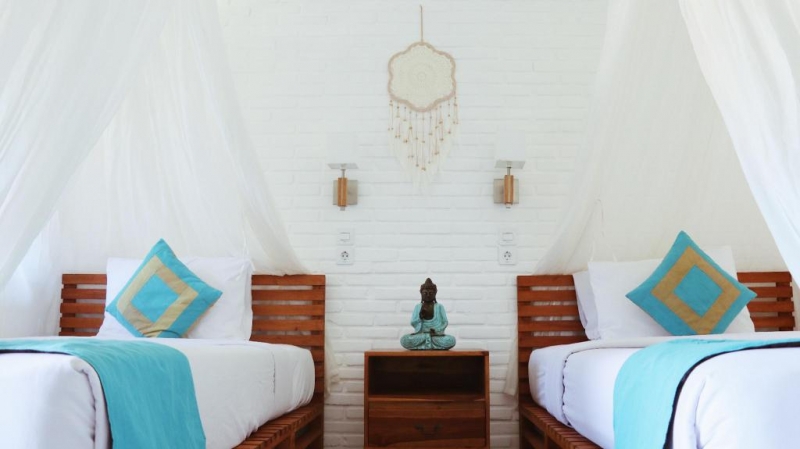 Like all the other activities, puppy therapy sessions are exclusive to guests of the hotel. Rates start at under ₱1,200, and can even go as low as under ₱650 when booking with third-party websites! Whether you're travelling solo or with your barkada, you'll certainly find a bed, or a room to your liking. Take your pick of a bed in a mixed dorm or a female-only dorm (beds are big and cosy!), or get a little more space to yourself by booking a stay at one of their private rooms!
Also read: Our Squad Goal in Bali: A Personalised Guide & Tips
So, will we see you there? Check out our Travel Deals section, and join our Flight Deals Group on Facebook before booking your trip!