Plane Sleeper — a type of passenger with the magic ability to sleep peacefully on the plane without any help from in-flight essentials. (Side note: I just made that up, but stay with me here.)
Well, ladies and gents, a traveller I may be but a plane sleeper I am not! With only a reclined seat and a blanket on my lap, drifting away is an impossible task. I often enlist the aid of useful travel items so that I can get that much-needed slumber on a long-haul flight. If you're like me who struggles to dose off on the plane, list down these in-flight essentials. They're all you need!
1. A travel pillow with an upgrade
Dishonour on you and your cow if you call yourself a traveller without a travel pillow! 
All jokes aside, I highly suggest you put some money on a functional neck pillow. Don't just grab a standard u-shaped bolster off the shelf though. That can only do so much for your aching neck because — let's face it — not all neck pillows relieve fatigue and joint pain. In fact, experience has shown travellers that when you pick a random neck pillow without considering your needs, it might just backfire and make it more difficult to sleep. 
This is why you should take your time in researching what kind of travel pillow could work best for you. Travel brands today have come out with innovative pillows that answer several needs. For instance, there's now a neck pillow with a connecting hoodie, a cooling travel pillow which has air circulation vents, an ostrich pillow with sound reduction qualities, and a thick memory foam pillow that's scientifically proven to cushion vital points in the head and neck. So on and so forth. Once you've determined the ideal one for you, even sleeping in Economy class won't be a problem!
2. Mermaid blanket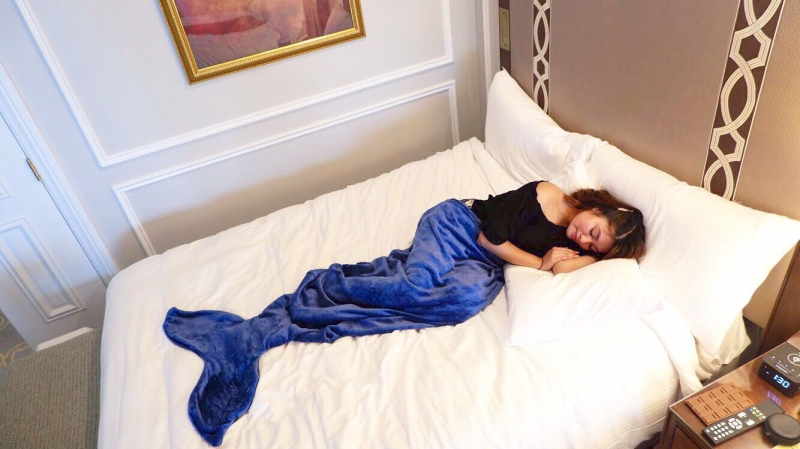 Who needs an ordinary blanket when you can bring your mermaid tail?! These definitely keep your legs warm and cosy all throughout your flight. Most mermaid blankets are heat conductors and are so fluffy that you won't be able to stop yourself from caressing the soft fabric like it's your favourite pet!
As a female traveller who loves wearing shorts and sleeveless tops, what I love most about it too is that it helps keep the wearer modest on the plane. Raise it from your feet all the way to your torso, essentially preventing you from being overexposed while you sleep. Keep things personable as well by selecting a mermaid blanket in your favourite colour. Sounds petty, but hey, we sleep in style. Plane sleepers could never!
3. Steam eye mask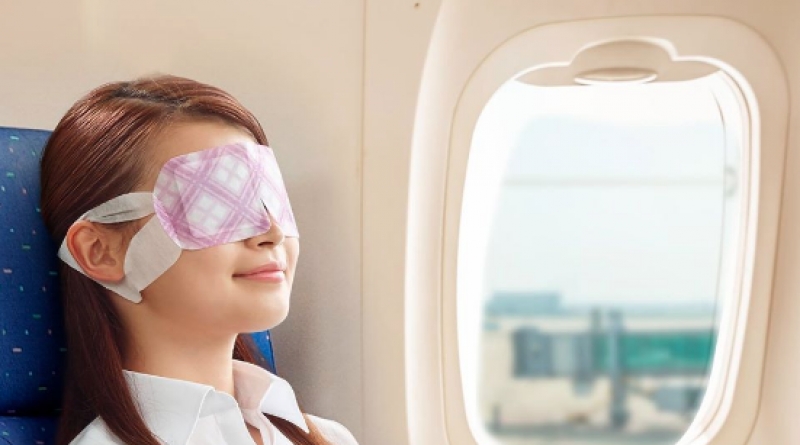 Calling all skincare junkies — add this to your in-flight essentials!
But first, let me tell you how the mask works: A steam eye mask is made with pads that contain two things — iron powder and moisture. When you open the eye mask and expose it to the air, the iron powder oxidises and produces heat. The moisture in the pads is then evaporated creating steam. Now, you're going to need this steam on the plane. 
Most planes become ridiculously cold once passengers have settled in, more so when it's time to sleep! Using a steam eye mask is like putting a blanket over your eyes, only better. They automatically heat up and stop at just the right temperature when placed on your eyes. This ideal warmth is the first step in helping the passenger relax on the plane. What's more, the gentle steam doesn't only produce a soothing sensation, it also shoos away insomnia, screen fatigue, and even dry eyes!
That leads me to the mask's skincare benefits. With a warm compress in the form of a cosy eye mask, you're sure to wake up with depuffed eye bags and lighter under-eye circles. There are even people who claim that using a steam eye mask relieved their itch and allergies around their eye area. That's definitely a huge plus when you're stuck on a plane, wouldn't you agree?
4. Noise-cancelling headphones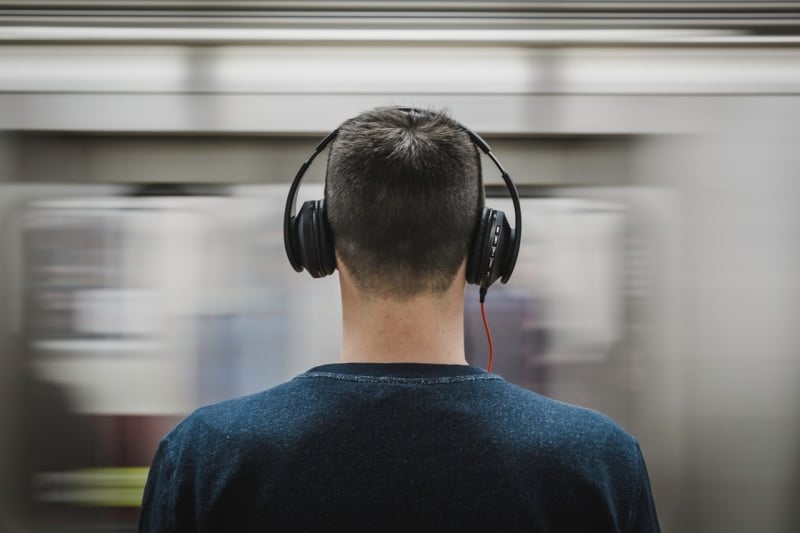 Want to block out any destructive noise on the plane? Noise-cancelling headphones are the key. But more importantly than that, studies have found that loss of hearing often stems from overly loud music played on your headphones. Noise-cancelling headphones make it easier for listeners to tune in to their music at a decent level without increasing the volume to the point of damaging one's eardrums. If you're the type to drift to sleep while listening to music, this would be the perfect in-flight essential for you. Even plane sleepers would shake in envy!
Also read: Crying Baby On The Plane Alert — Here's How To Block It All Out!
5. YogaLove Healing Cream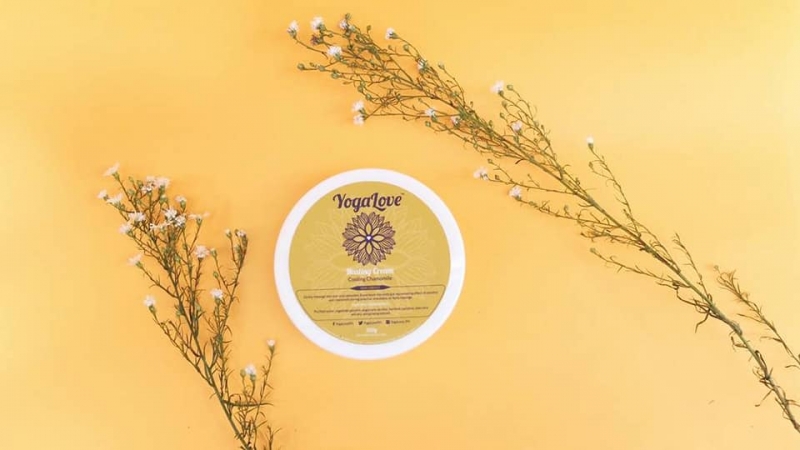 Yoga practitioners are all too familiar with the calming effects of YogaLove Healing Cream. This emollient gift from the gods bears the heavenly scent of menthol and chamomile. Its natural ingredients consist of rejuvenating components such as purified water, menthol, camphor, and aloe vera extract. As you can tell by its name, YogaLove is traditionally used for yoga and body massages. 
But because of its aromatherapy qualities, I find it also useful in relieving headaches, dizziness, fatigue — and yes — insomnia! I have to tell you though, it isn't as strongly scented as essential oils, but if you're looking for a milder version, there's nothing better than YogaLove. It's perfect for travellers since it comes in different sizes. Make sure to get the 100g container so you can include it in your carry-on bag of in-flight essentials! Check out their Facebook page to get your YogaLove!
Also read: 10 Tips To Sleep Better On A Long-Haul Flight
When you use these five in-flight essentials all at the same time, you'll sleep better than even the typical plane sleeper we totally envied at the beginning of this article! Sure, it may take a couple of things to get your beauty sleeping going. But you will have absolutely no regrets when you put your money in these essentials — you'll wake up after a long-haul flight feeling re-energised and ready for anything!