Contributed by Jas Mad About Travel
"The Road less travelled"
Indeed it is!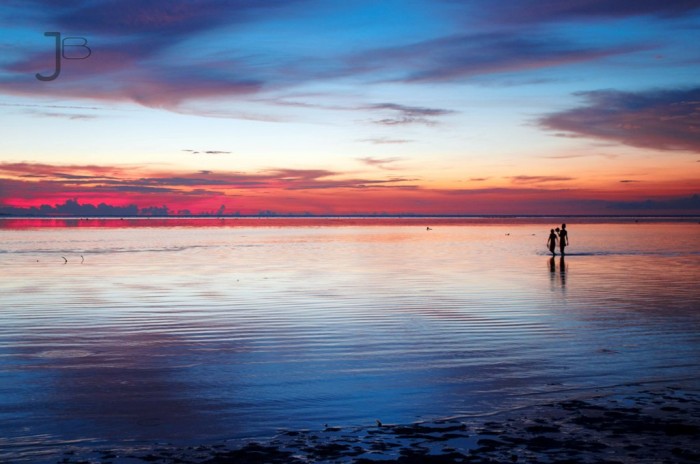 Sunset from Arjan Resort
If you are in search for an offbeat location with lazy mornings, amidst nature, then Gigantes Island is a perfect solution for you.
Tucked away in the north-eastern part of Visayas, Isla de Gigantes is a chain of secluded islands. The Island is located at an approximate three hours drive from Iloilo city followed by a two hours boat ride from Estancia. Gigantes Island consists of about ten islands with Gigantes Norte (north) and Gigantes Sur (South) as the largest one. From a tourist perspective, Gigantes Norte is the one with accessibility to resorts and local sightseeing.
The place is yet to become a mainstream tourist destination. This makes  it much more special for someone like me who prefers quiet beaches than crowded clubs.
Also read: Forget Boracay: Islas de Gigantes White Sand Beaches are Unspoilt
Things to do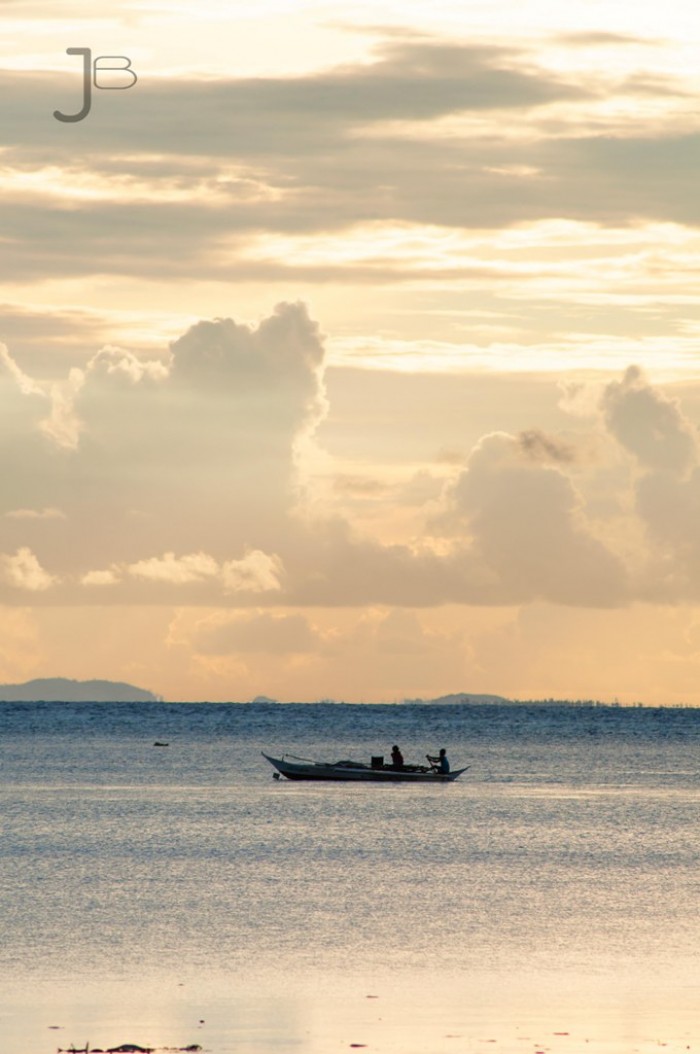 This is definitely not your regular tourist spot with innumerable water sports activities, eating joints or relaxing spas. Everything you need has to be customised as per the requirements, with whatever limited resources are available. If you are not the kind of a person who easily adjusts to situations, Gigantes may be a wrong place for you.
Gigantes can definitely be a weekend affair to recharge your batteries.
Bantigue sand bar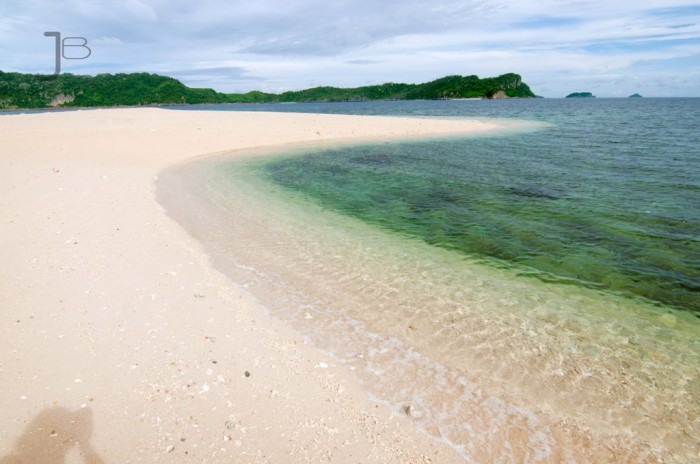 A beautiful stretch of the white sand bar surrounded by crystal clear water makes it an eye candy for any beach lover. The island is relatively small with few people living on it. Take a moment, exhale fresh air, feel the calmness of the sea (with absolutely no one to bother you, literally!!). This can become a quick stopover before you head towards the famous Cabugao Gamay Island.
Cabugao Gamay Island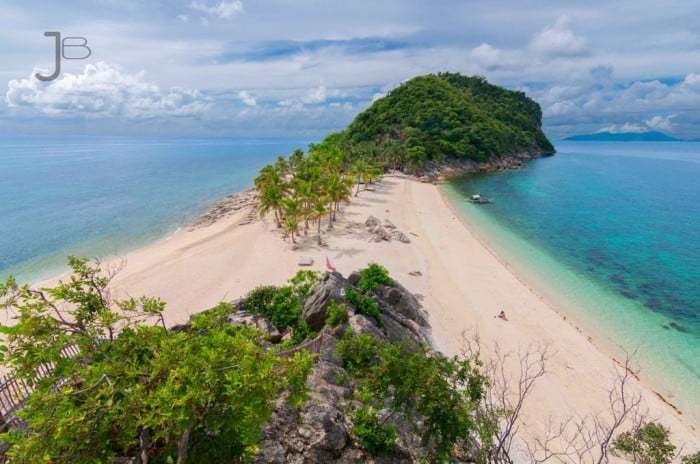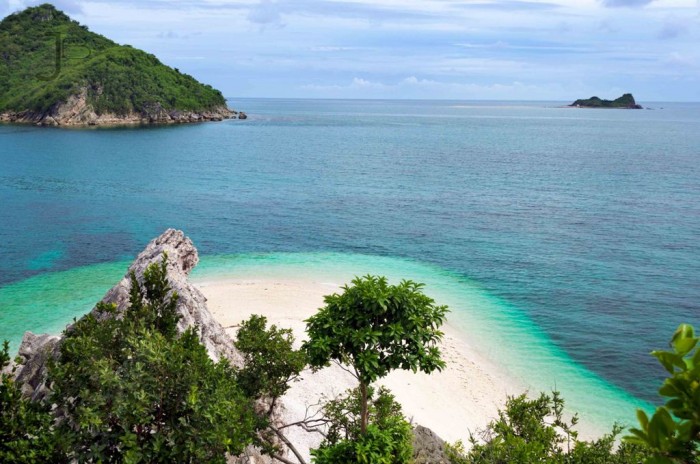 Just Cabugao or Cabugao Gamay is by far one of the most featured islands of Gigantes.  Why so? The first look of it can really take your breath away. This jewel is tucked away in the north-eastern parts of Iloilo and is completely uninhabited (except for one shop that sells coolers and lemonades to the tourist, and collects fifty pesos as an entrance fee to maintain the place).
Its peculiar shape with curvy beach lines on both sides surely makes it unique from other regular islands and makes it one of the most sought after spots in Gigantes. From a photographer's perspective, this is definitely the place to drool for. The island is a long curvy stretch of sand with rock formation on both sides and palm trees to enhance its beauty. You can definitely expect crystal clear waters with barely any humans in sight (especially if you plan it as an early morning trip).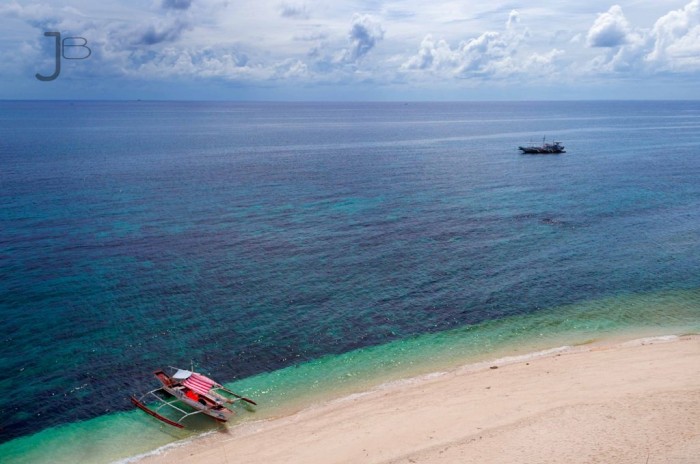 It will be a sin  to go to Gigantes and not visiting Cabugao.
Tangke salt water lagoon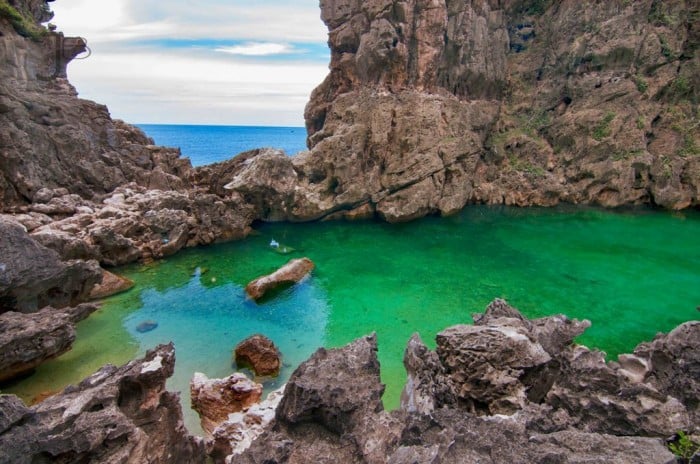 Enough with the sand, sun-tan and ocean? Time for you to relax in Tangke water lagoon.
Tangke is a natural salt water pool located between steep cliffs. The place is approachable from only one side.You may have to hop from one boat to another if there are other tourist boats lined up, though that's an adventure in itself. The lagoon changes colour depending on the tide.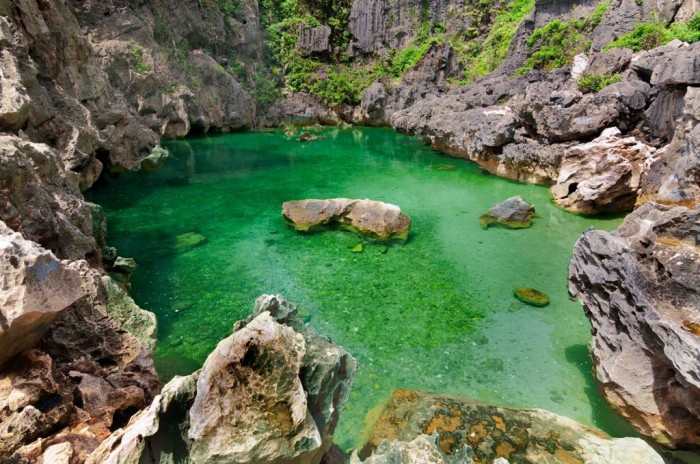 During low tides, it is greener in colour, whereas during high tides you can see a deep blue reflection, which is expected towards sunset (approximately around 5 pm).
All the above three spots could be covered in a day tour, using a local boat. I personally rented one from Arjan resort, on North Gigantes, which cost me around PHP 2,000 for the whole boat, with a guide and lunch included. Definitely, it's a cheaper affair if you are in a group of four to five people.
North Gigantes Island Lighthouse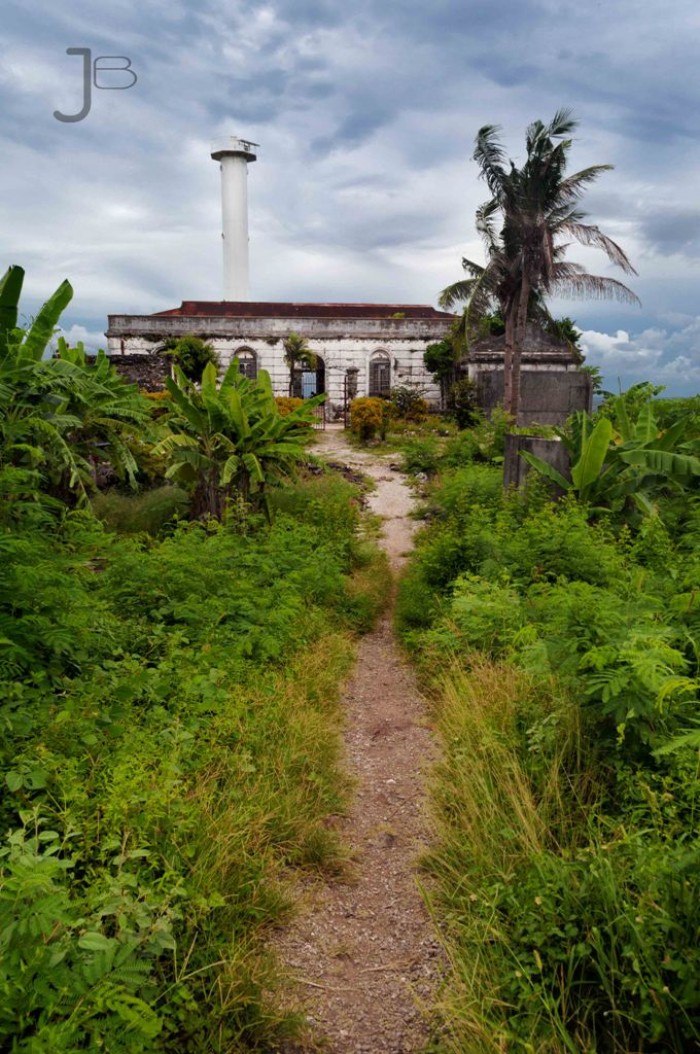 You can try to keep it as a next day option. If you're running short of time, it can become a part of same day itinerary as well. The lighthouse is located on the extreme north end of north Gigantes. Though I was advised to take a guide along due to the sorry condition of the road, but being a biker I preferred to do it my way. Please don't try it if you are not comfortable riding on broken roads made out of sand and rock literally!
I rented a geared bike (better ground clearance than gear-less scoopy) and did the tour in the evening. Please remember, if you get stuck on the way, you are on your own. Please make sure you know your machine well.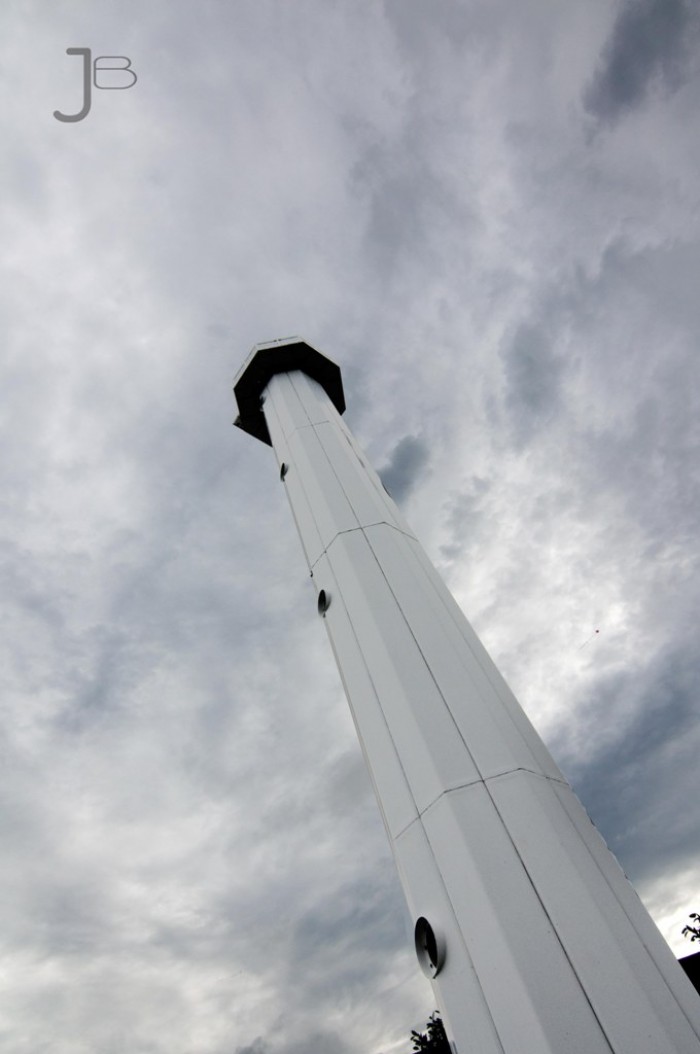 The lighthouse is one of the 27 lighthouses that were commissioned by Spaniards, during their era in the Philippines. After being destroyed in 2008 typhoon, the main lighthouse was replaced with one that runs on solar power donated by Japan.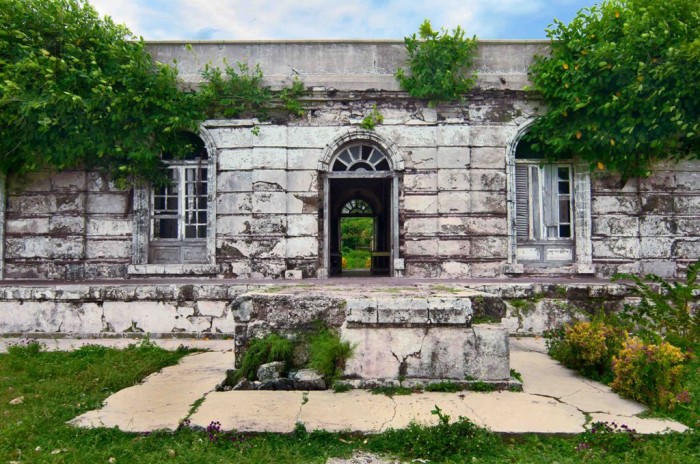 The Light House stands next to a single storey building, depicting Spanish era style architecture. With the sea on one side and a mix of lush green trees and ruins, it does make a good photography location.
How to reach?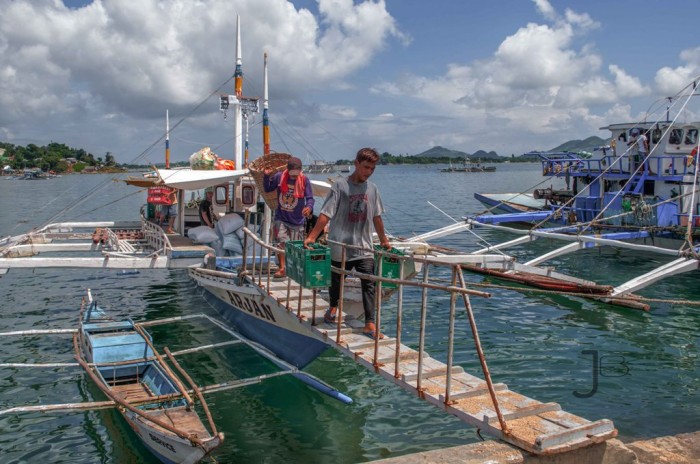 If you are coming from Iloilo then all you need to do is take the Ceres liner from Tagbak Terminal. It takes nearly 3 hours and PHP 150 per head to reach Estancia.
There are no fast ferries from Estancia terminal. What you get is a normal pump boat (generally owned by resorts to transport food supply and use the extra seats for passengers or resort guests). It takes two hours for the pump boat to drop you at north Gigantes terminal, which in itself doesn't feel like a port but just a drop off point on a beach.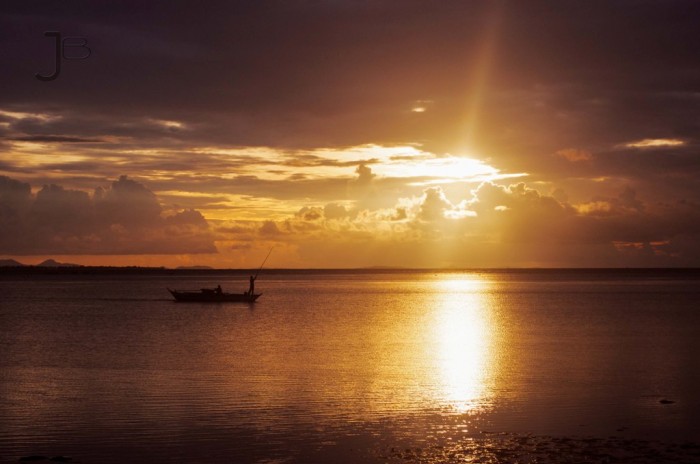 In case, you're planning to do Boracay and club Gigantes along, then all you need to do is ride from Kalibo to Estancia (or stop overnight at Roxas). I landed late noon in Kalibo and drove in a minivan to spend a night at Roxas.
Also read: Why I Fell in Love with Roxas City, Capiz
Transportation on the island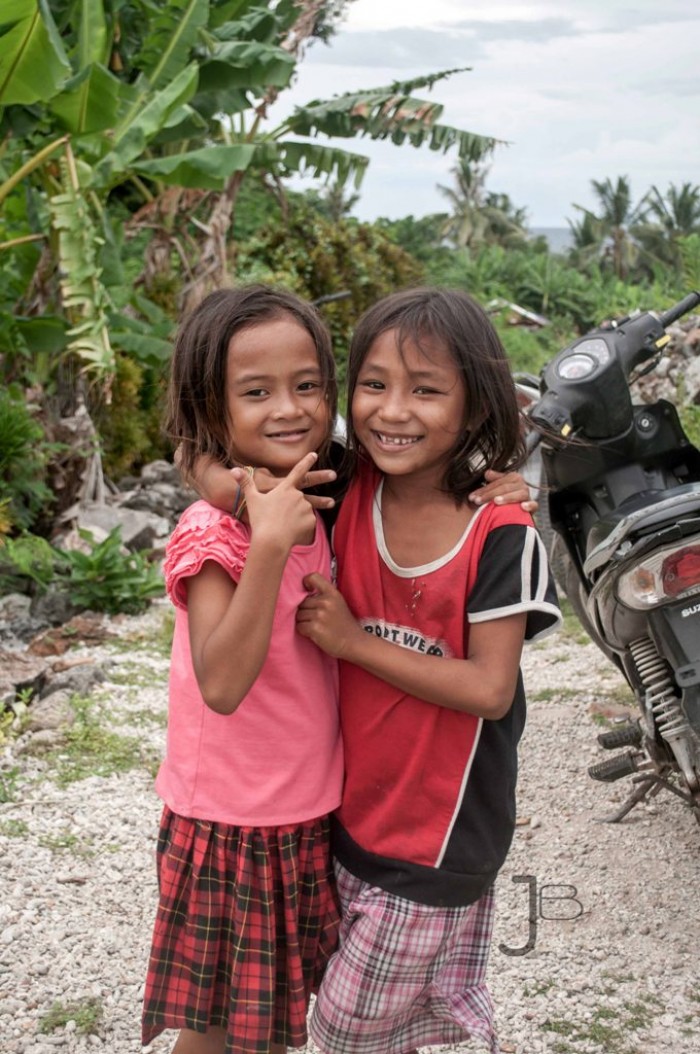 The roads are barely four feet wide. Just enough space to allow a two-wheeler. So do not plan or expect any cars and do pack accordingly. Everything has to be backpacked or carried on two wheelers.
Stay options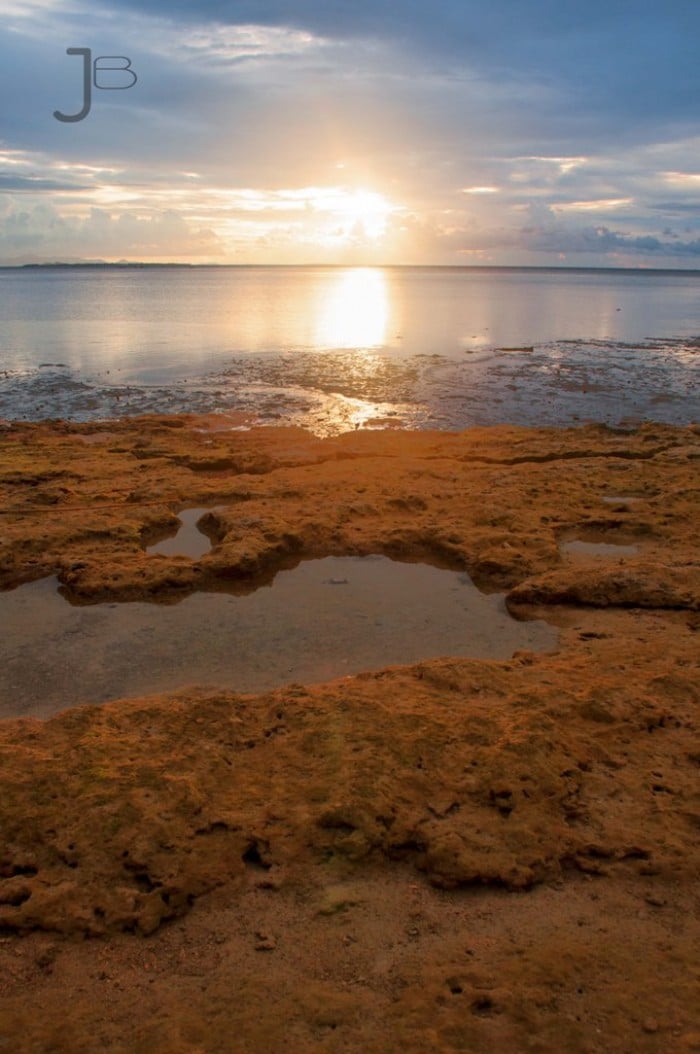 There are few options to stay, but my preference was Arjan Resort. The place is barely 2 km from the port and the owner was easily approachable on the phone to book in advance.
The aircon rooms were around PHP 1,500 and the non-aircon was PHP 200 per head (with minimum four people). The room itself was a simple one with basic necessities such as clean room and perfectly working aircon. Though I don't remember exactly but the electricity was only available from 6:00 PM to 6:00 AM. The highlight of the place was its location and surely their fresh seafood!!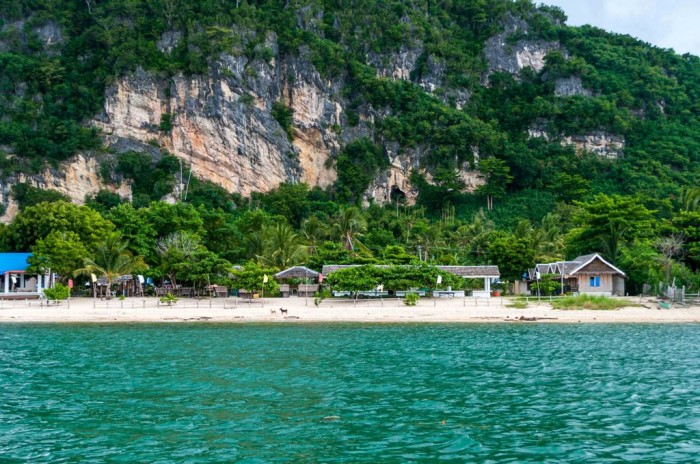 There was no such thing as food menu. Everything was prepared as per the fresh catch of the day (feels like home!).
Going back to town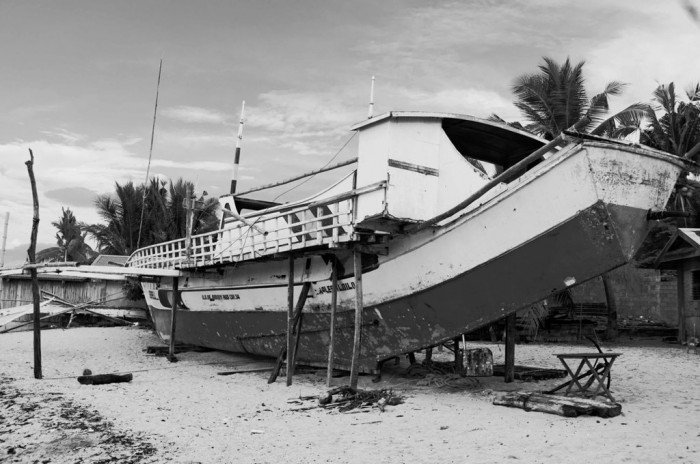 Though the boat is expected to leave every morning from the town, there is still no guarantee. It just happened that sometimes they skip North Gigantes and dock on South Gigantes. I have had the first-hand experience when I ended up paying PHP 300 to a boatman to help me catch the city boat, which he barely did while the vessel was undocking from South Gigantes.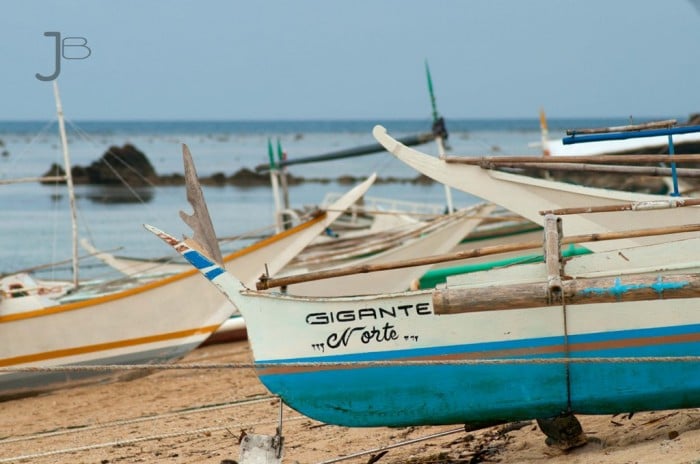 The place is definitely a must visit for anyone who wants to get away from regular tourist location or the much-hyped Boracay. Yes, it has no night life, no proper food joints or even transportation, but it compensates all that with its pristine serenity.
Also read: I Survived a Scary Boat Ride to See a Paradise in Malalison