Contributed by hANnaeYTHING
For the past three years, Japan has been one of my favourite countries for vacations. There are endless things to do and a wide array of food to enjoy in this beautiful country, especially in its capital city Tokyo. On your first trip to Tokyo, make sure you enjoy all these FUN and EXCITING things like I did.
Also read: 24 Super Fun Things to Do in Tokyo on Your Very First Visit
1. Have a picture at Hachikō Bronze Statue
Hachiko is the famous Akita Inu dog breed known for his persevering wait for the return of his deceased owner at Shibuya station for nine years. A statue is made for his remarkable loyalty to its owner.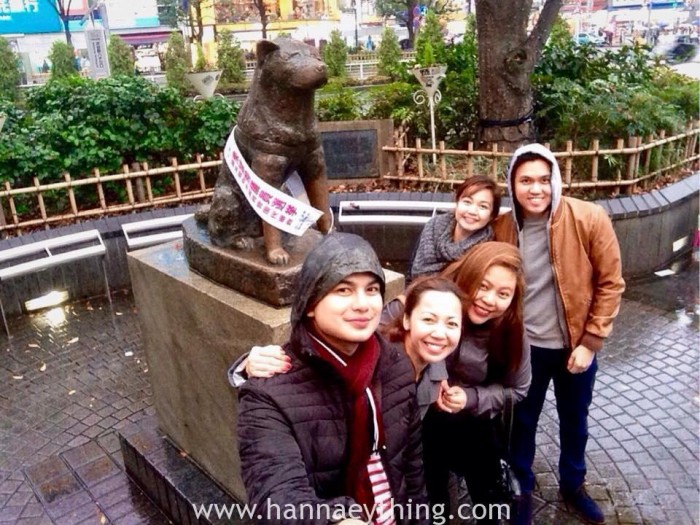 December 2014. No rain can stop us from taking a picture with Hachikō.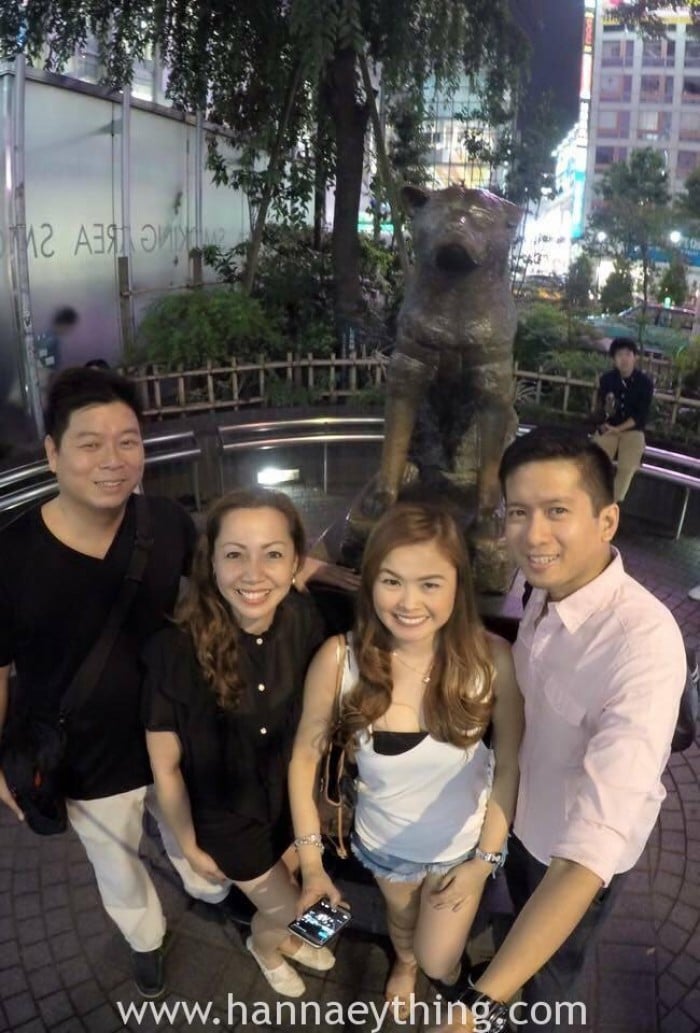 August 2015 Meeting up with friends at Hachikō Statue.
2. Cross Shibuya Crossing on rush hours
Shibuya is a special ward in Tokyo. The name "shibuya" is used to refer to the shopping district which surrounds Shibuya station, one of the busiest railway stations in Tokyo. Shibuya is known for its scramble crossing and you will be amazed that when the traffic light simultaneously turns to green, people from all intersections will cross together, but then when the traffic light turns red, all the people were at the street side.
During rush hour, this pedestrian crossing could fill a football stadium with all of the people that cross it. It has 2,500 pedestrians crossing every time the signal changes. This crossing will show the world how disciplined Japanese people are. Shibuya is oftentimes compared to New York's Times Square due to influx of people. The best view of the Shibuya crossing and the best view to people-watch is at a window side seats of Starbucks Shibuya.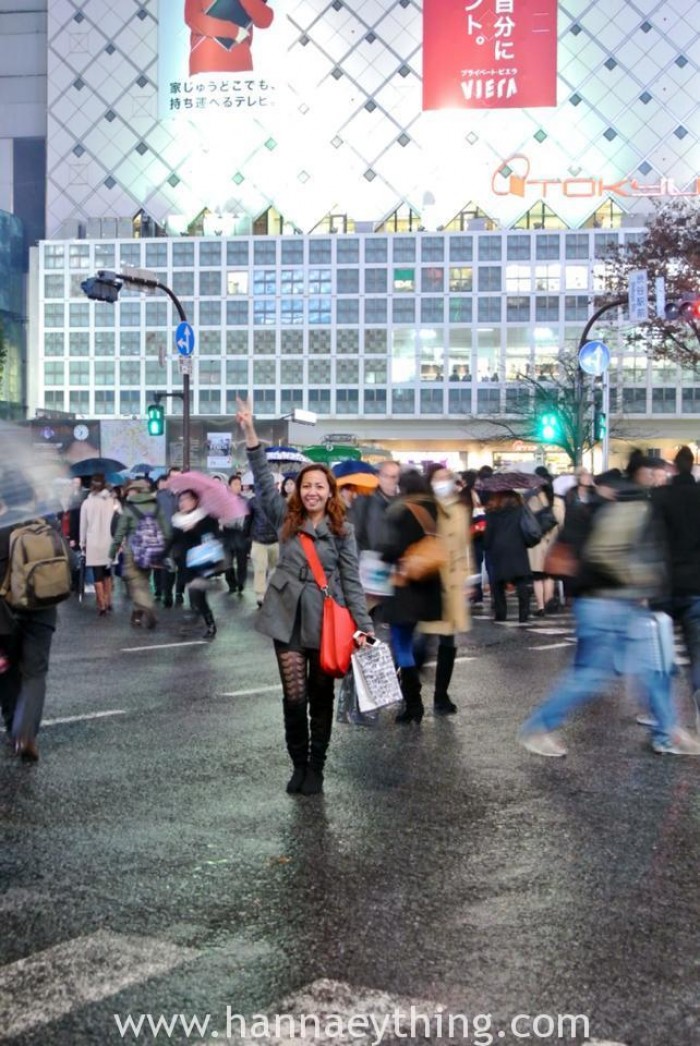 December 2014 Shibuya Crossing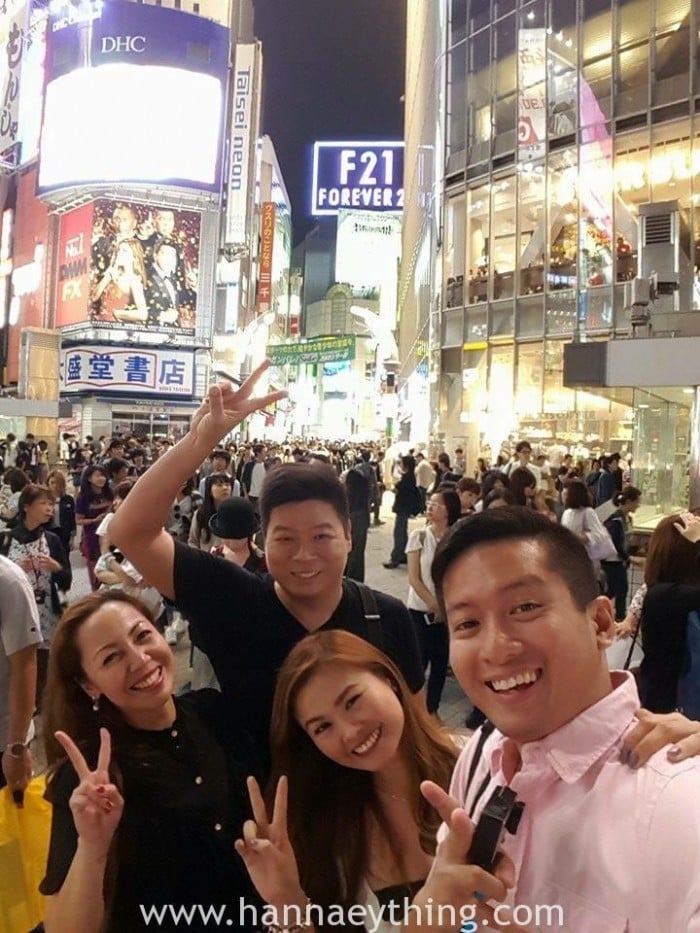 August 2015 Shibuya Crossing
3. Watch the sundown panoramic Tokyo view at Tokyo Metropolitan Government Building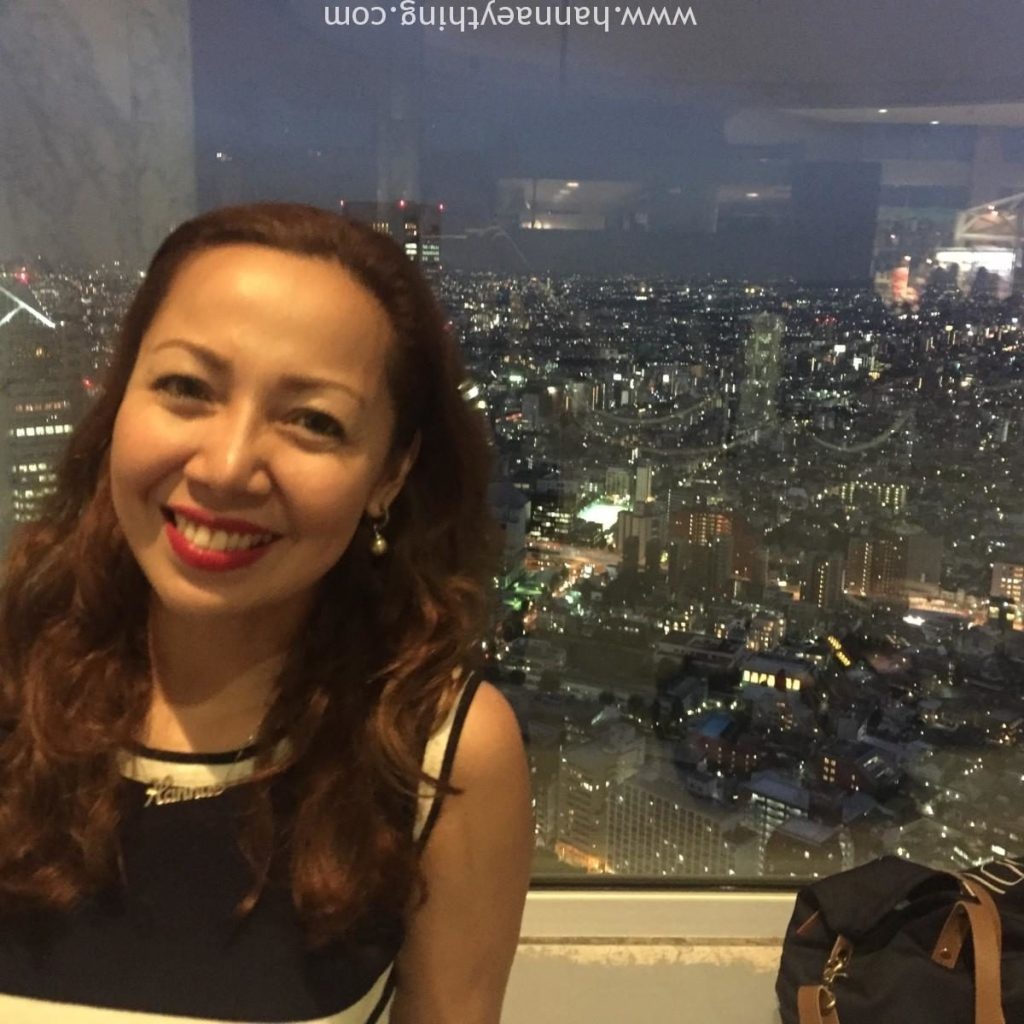 View of Tokyo at the Observatory Deck at 663 feet high
The Tokyo Metropolitan Government Building, also known as Tochō, is located at Shinjuku. It is the headquarters of Tokyo Metropolitan Government which governs the whole Tokyo Metropolis. Big is such an understatement to describe this structure which is meant to resemble a computer chip. It is made up of three structures, each structure taking up a whole city block. The tallest of them is the Tokyo Metropolitan Building No.1 which comprises 48 stories and splits into two sections at the 33rd floor.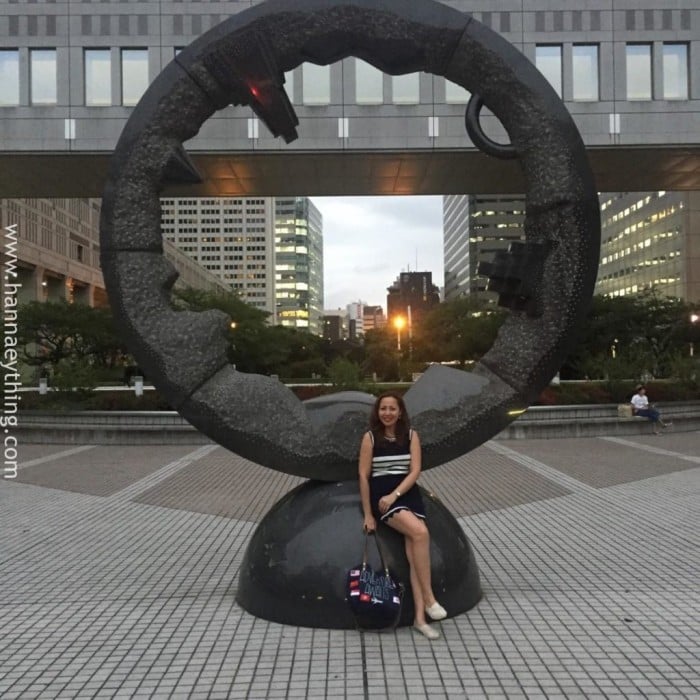 The other two buildings are the Tokyo Metropolitan Assembly Building and Tokyo Metropolitan Building No.2. The two panoramic observation decks are located on each tower on the 45th floor. They are free of charge and the personnel in the building will show you the way on which elevator to use. There are cafe's, restaurants, souvenir shops and boutiques at the observatory decks.
4. Witness a traditional Shinto Wedding at Meiji Shrine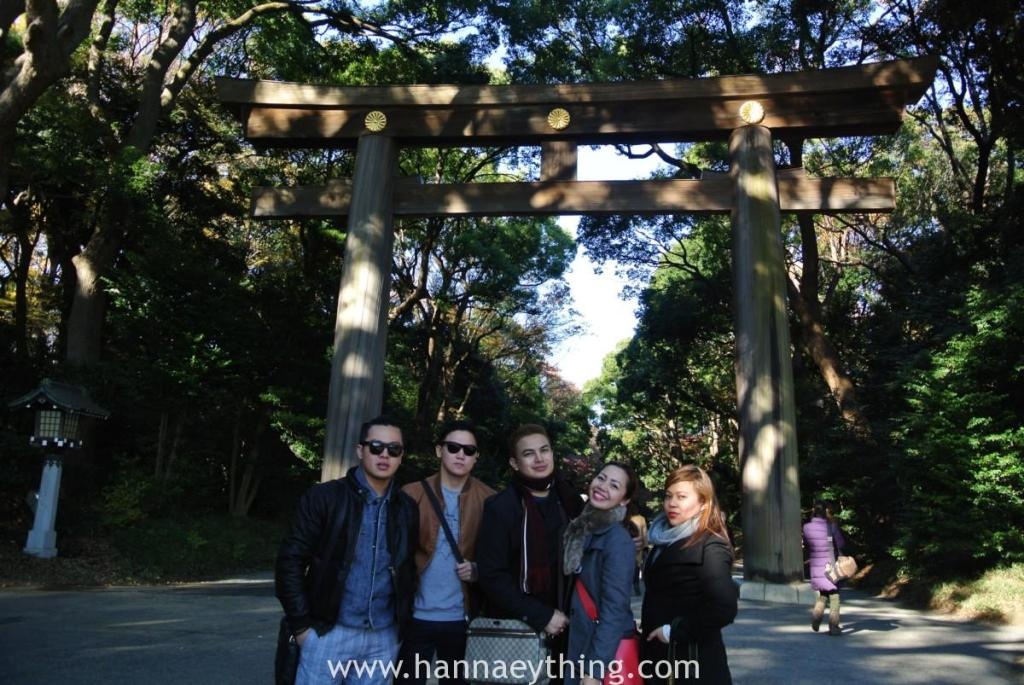 Located at Shibuya, this shrine is dedicated to Emperor Meiji and his wife Empress Shōken. This shrine is open everyday throughout the year. However, the opening and closing hours vary every month since they base their opening time with sunrise and closing time with sunset. It is a sacred place, therefore a visitor should act with utmost respect and follow the shrine rules (no eating, no drinking, no pets, no jogging, stay on paths, do not enter the forest, don't collect animals/plants, etc). It is a such a serene and peaceful place in the middle of the city. If you are lucky, you may even witness a solemn procession of a Shinto wedding.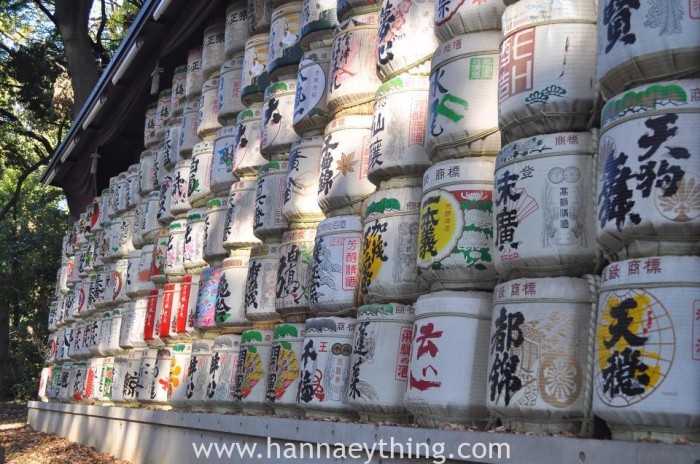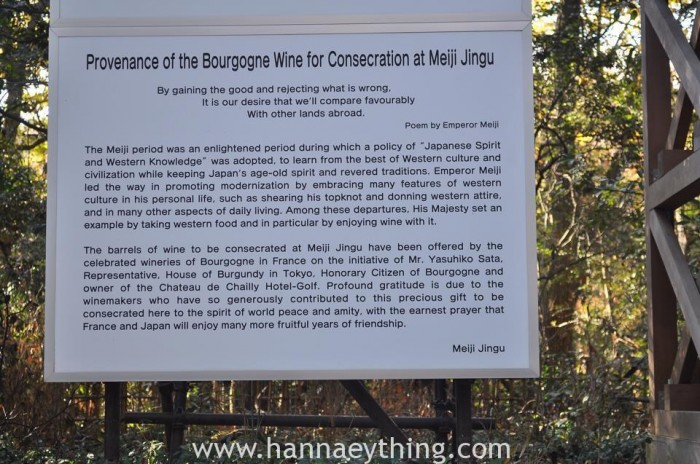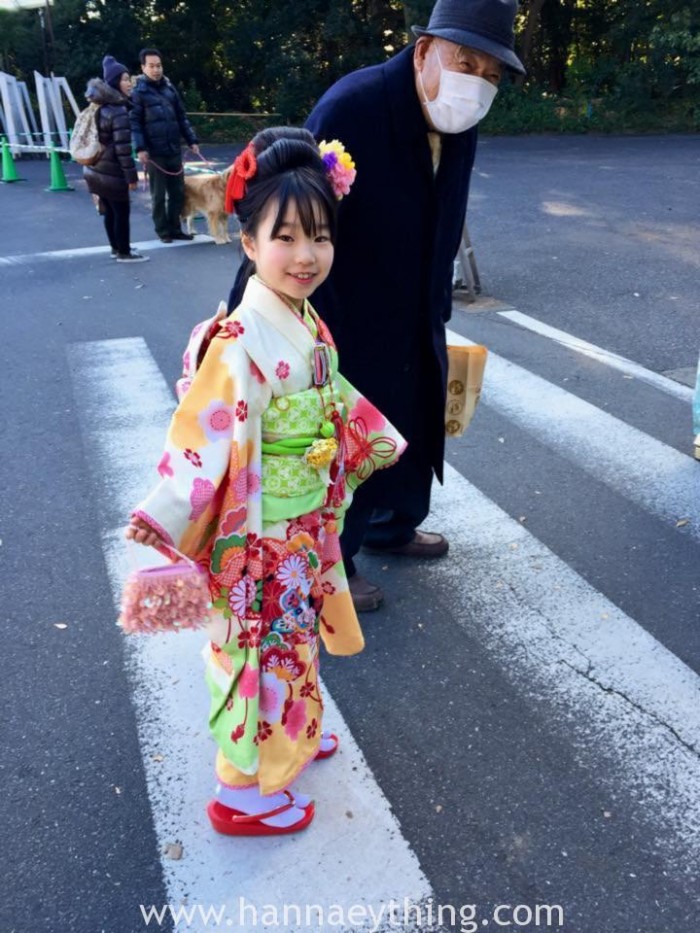 Going out of Meiji Shrine, we saw this beautiful Japanese girl wearing traditional kimono who attended a Shinto Wedding at the shrine.
5. Enjoy a morning walk around The East Gardens of the Imperial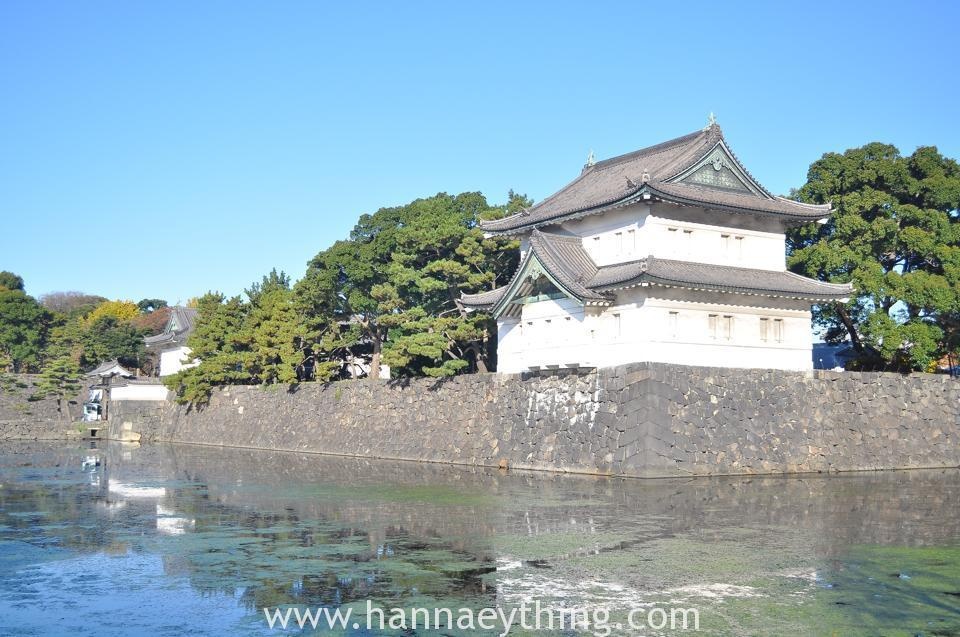 This place can be reached through a 10-15 minute walk from Tokyo Station. It has scenic gardens and it is recommended to visit this place on Spring with plums in full bloom. Do note that this garden is closed on Mondays, Fridays and December 28-January 2. If Monday and Friday are a National Holiday, the garden is closed the next day instead.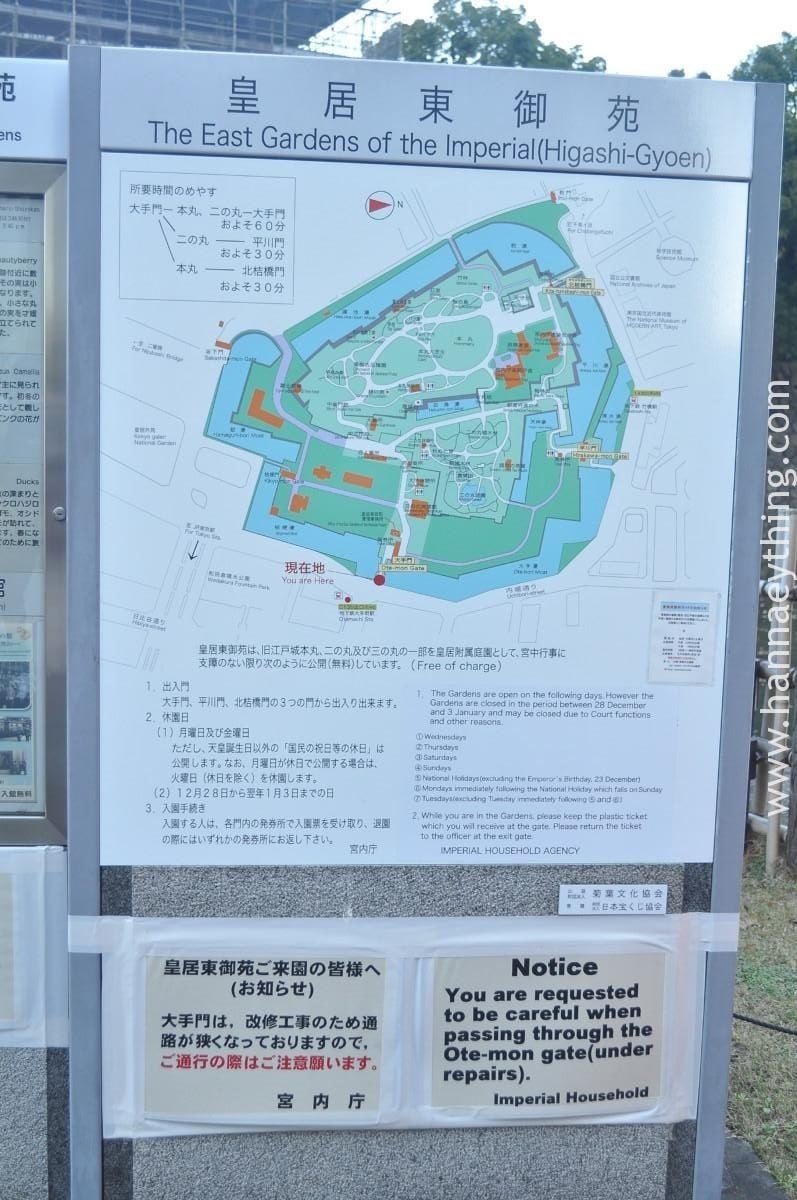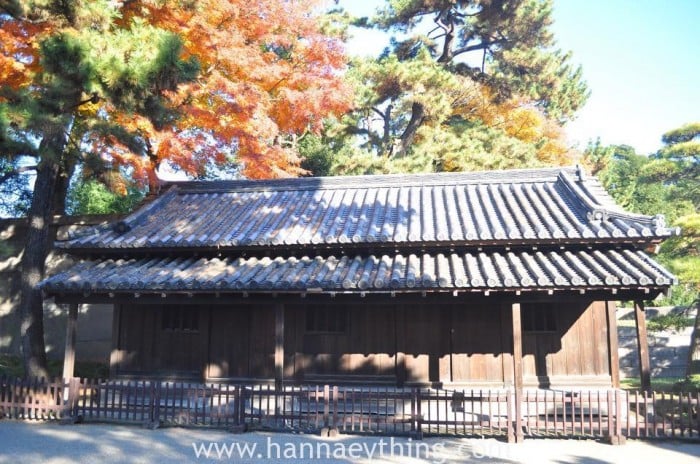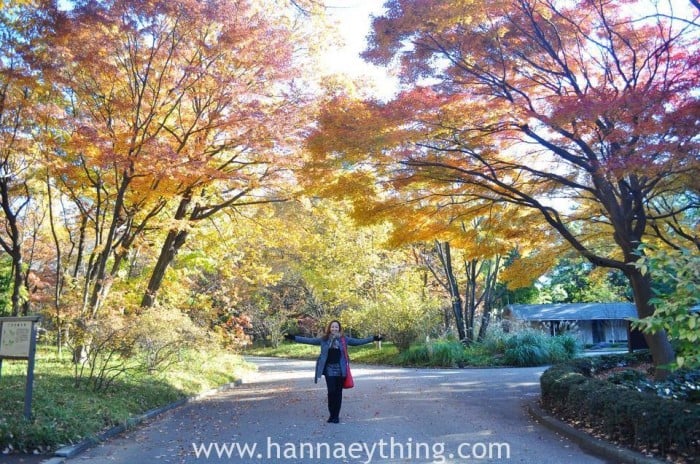 6. Pray, Shop and Dine at Sensōji Temple
Sensō-ji Temple, also known as Asakusa Kannon Temple, is located few steps away from Asakusa train station. This is Tokyo's oldest Buddhist temple.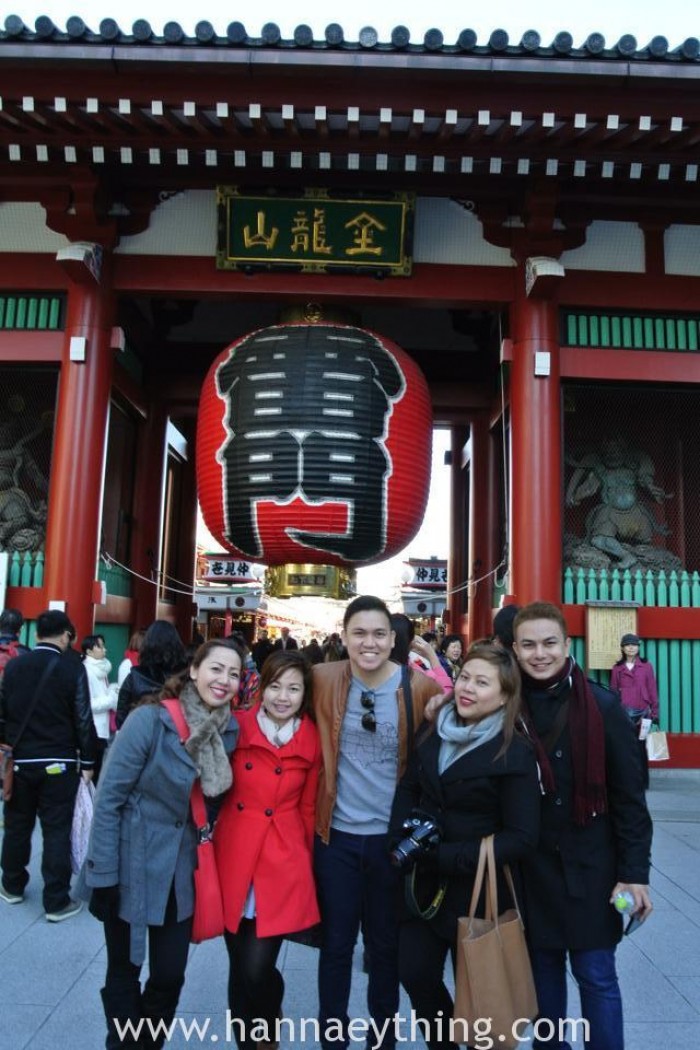 Kaminarimon or the Thunder Gate. This is the outer gate of Sensō-ji Temple.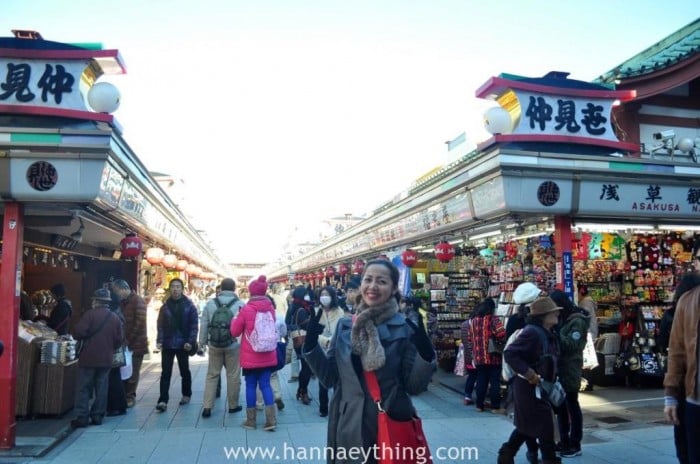 The 200 metres shopping street called Nakamise where you can buy Japanese souvenirs and various Japanese delicacies. Nakamise connects the outer gate to the second gate of the temple.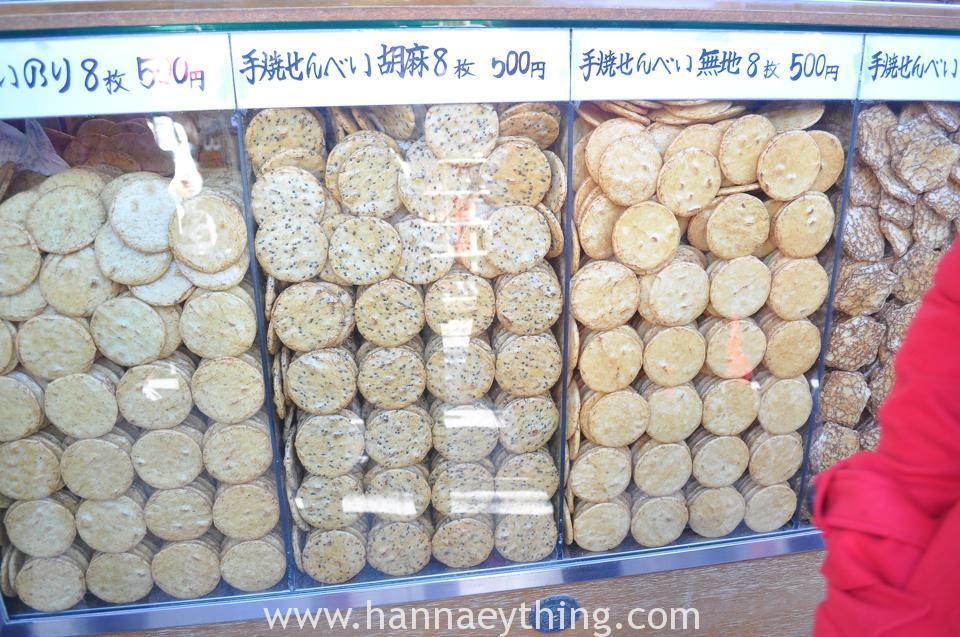 I am a big fan of Osenbei (rice crackers)!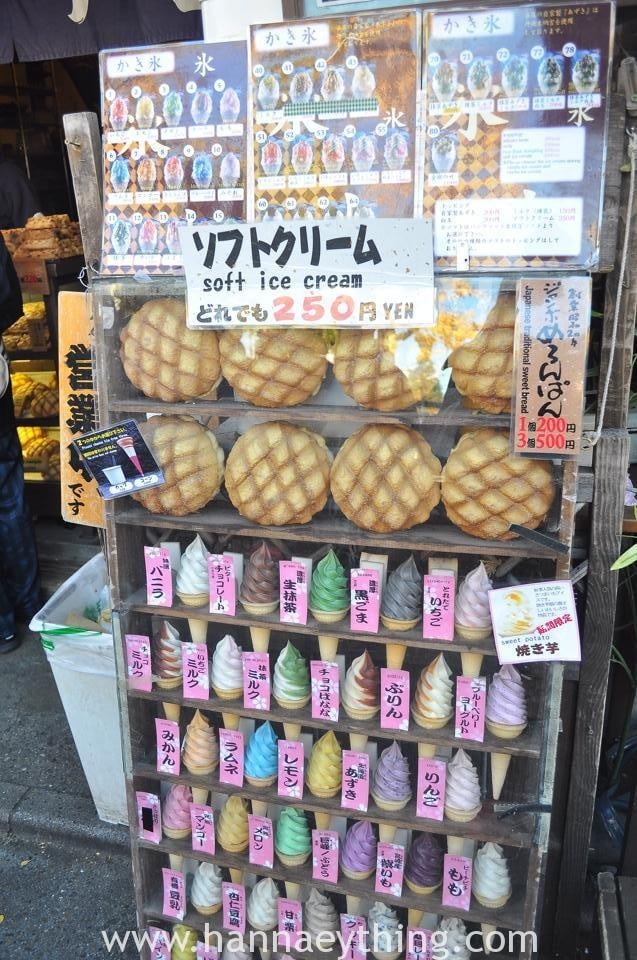 7. Take a peek at the manga, anime and cosplayers at Takeshita Street
Takeshita Street in Harajuku is a pedestrian shopping street. You will find cafes, restaurants and boutiques at the whole stretch of the street. Mostly, the people you will find here are 90% tourists. If you are fond of manga, anime and cosplayers, this place is for you! I enjoyed tasting Japanese sweets here and this place has one of the biggest Daiso 100 Yen Store I have ever seen.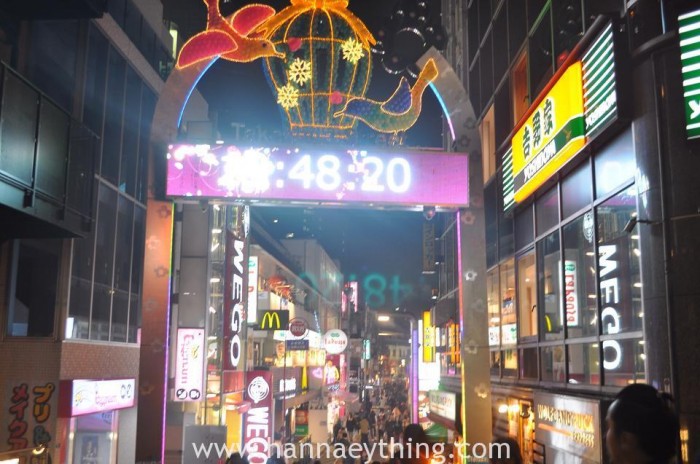 Takeshita Street-December 2014
8. Be captivated by Tokyo Tower at night
Tokyo Tower is the second tallest structure in Japan rising at 332.9 metres. It is a communications and observation tower located in Shiba-koen district of Minato. It is an Eiffel Tower-inspired structure but 13 metres taller than Eiffel Tower. It has two observatory decks, the main observatory at 150 metres and a special observatory at 250 metres high. Directly below the tower stands the Foot Town building which has cafes, souvenir shops and restaurants. One Piece Tower is an indoor amusement park that was opened for the 15th anniversary of the popular manga in 2015.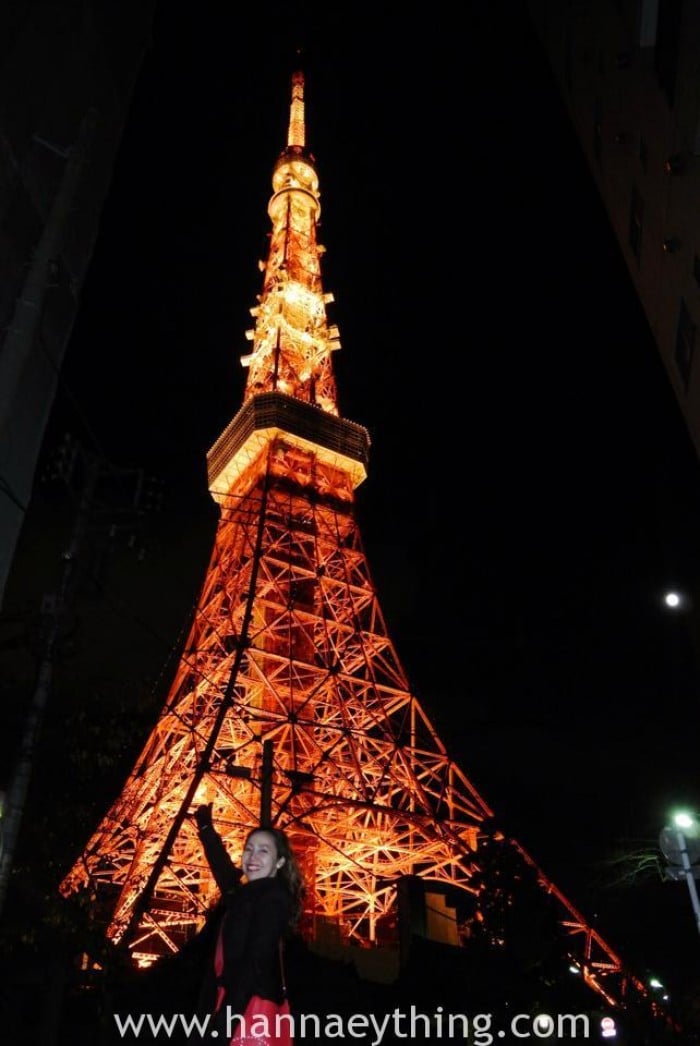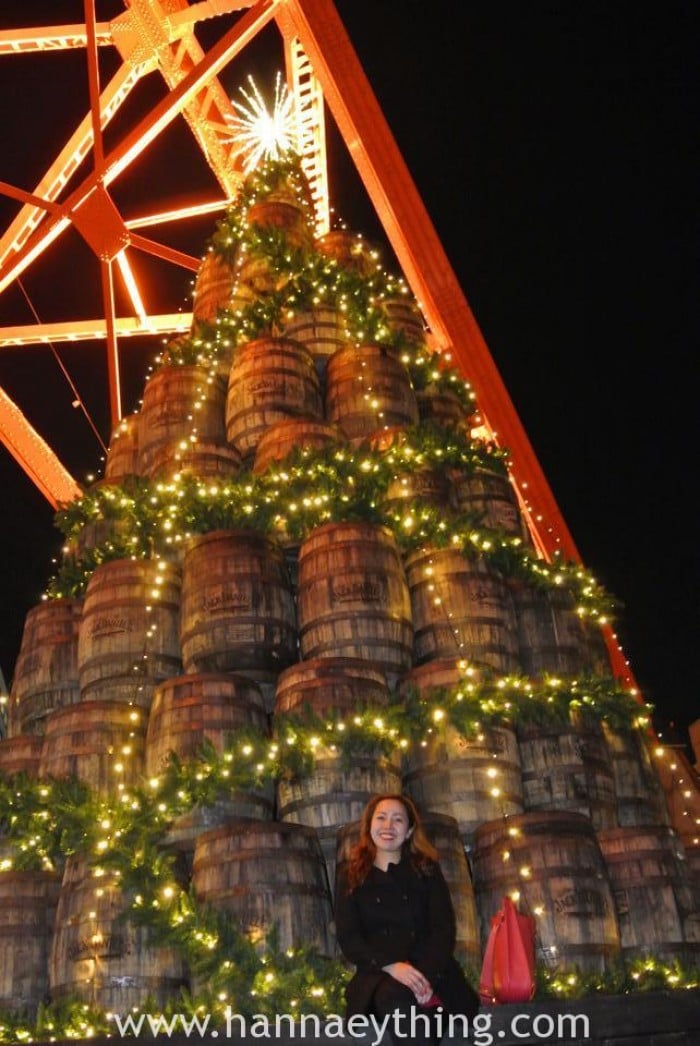 Around the Tokyo Tower vicinity, we came across a pop-up Jack Daniel's Bar. A couple of drinks kept us warm on a chilly December with a -2 degrees weather.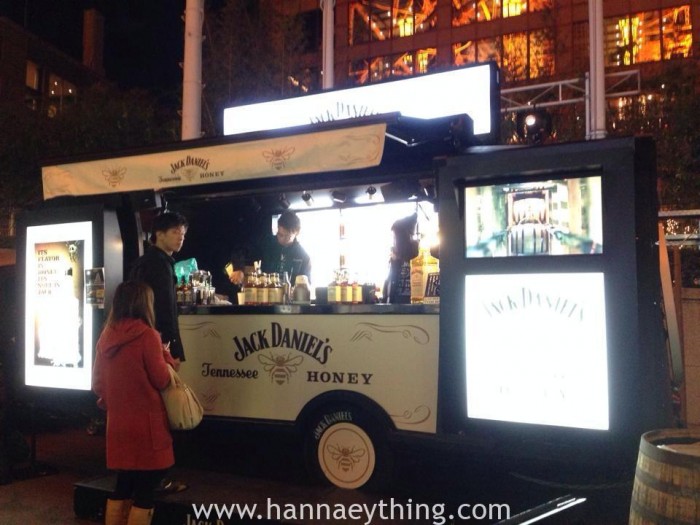 Also read: 4 Days Tokyo Itinerary: Where to Go and What to Do
9. Spend a day at the only DisneySea in the world, Tokyo DisneySea
A must see for Disney enthusiasts, DisneySea is a 176 acre theme park with a stunning view. It is very festive and a lot of people are wearing different costumes. We had a day of rides, fun and picture taking of the vast theme park. This is the only DisneySea in the world so it is worth spending a day here!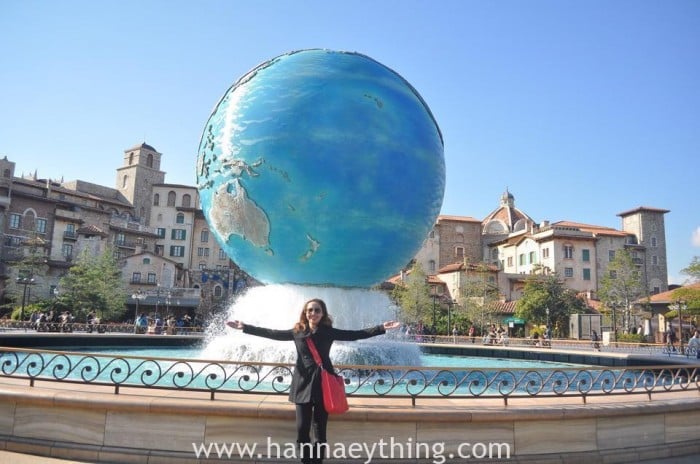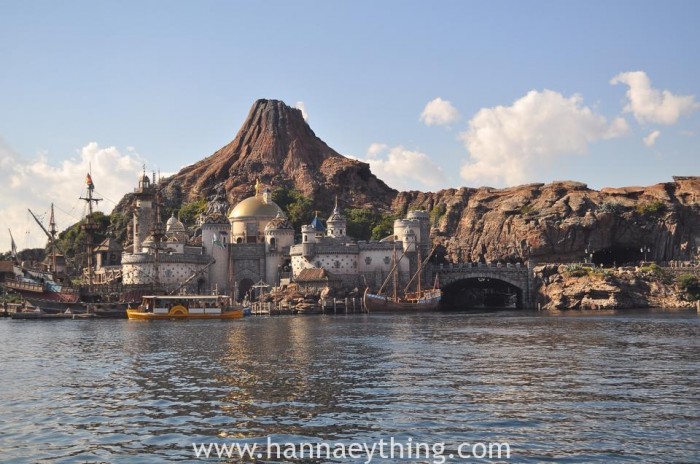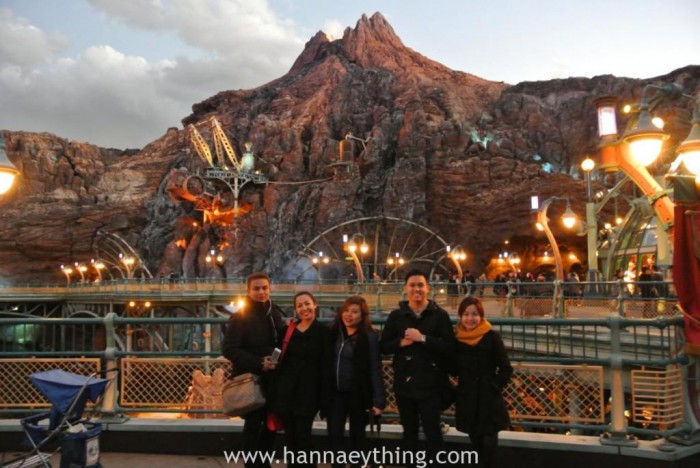 10. View the majestic Mt. Fuji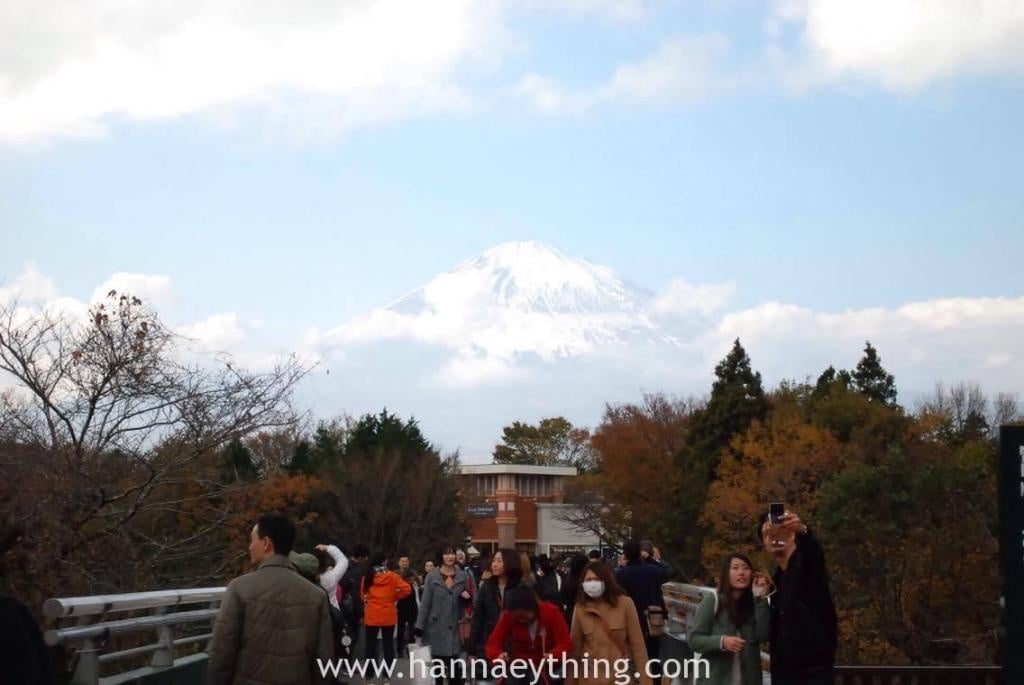 Mt. Fuji is an active volcano and the highest mountain peak of Japan at 12,289 feet. It is one of Japan's historic sites and UNESCO named it as one of the 25 sites of cultural interest. Mt. Fuji is a well-known symbol of Japan and has an exceptionally symmetrical cone, which is snow capped several months a year. On clear days, this can be seen from Tokyo and Yokohama. To see the majestic view of Mt. Fuji, you can do:
From the train on a trip between Tokyo and Osaka, take the shinkansen from Tokyo to Nagoya, Kyoto and Osaka. The best view of the mountain can be enjoyed around Shin-Fuji Station on the right hand side of the train, about 40-45 minutes into the journey.
If you want to see the mountain leisurely, go to Fuji Five Lake or to Hakone.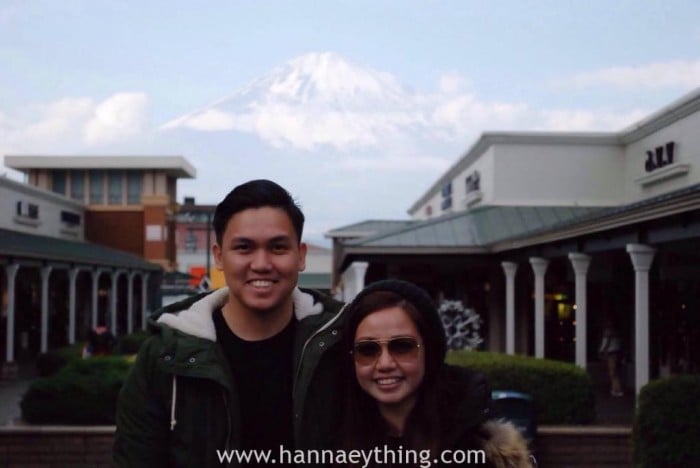 RJ and Reece at Gotemba with a picturesque view of Mount Fuji.
Looking forward to share with you all the highlights of our next Tokyo trip come November 2016.