Travellers know all about the world-famous Banaue Rice Terraces. But did you know that Batangas has its own version of the ancient wonder? Tucked upland in hilly Jaybanga in the town of Lobo, Batangas, Jaybanga Rice Terraces promises a scenic adventure off the beaten path. If you're off to a beach getaway on the coast of Batangas, you might as well make a detour to this hidden gem!
Also read: 18 Airbnbs & Vacation Rentals in Batangas for Quick Escapes
Exploring Jaybanga Rice Terraces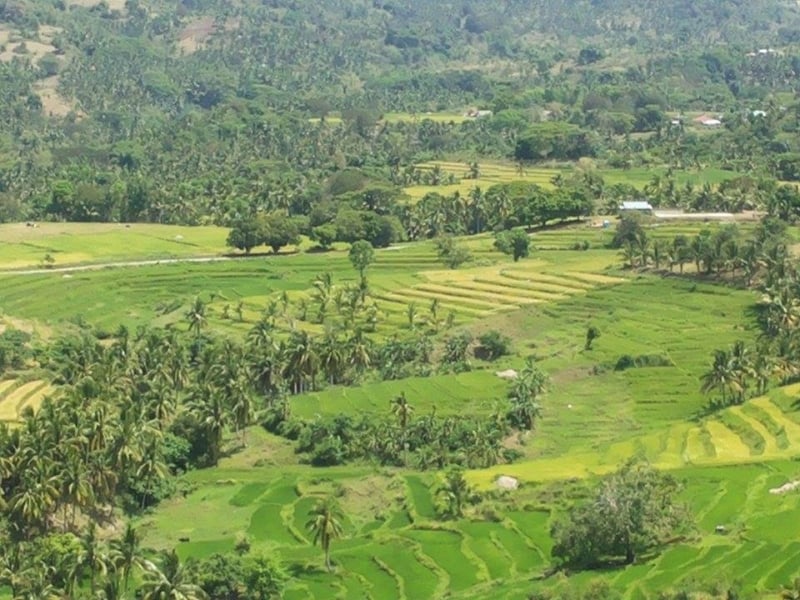 Say hello to the Jaybanga Rice Terraces, a lush and unspoiled 30-hectare marvel constructed by hand by local farmers in the 1990s. And while the terraces in Lobo aren't as high or expansive as the famed Banaue attraction, they are no less enchanting. Bright green stepped terraces stretch as far as the eye can see as mountains loom in the background.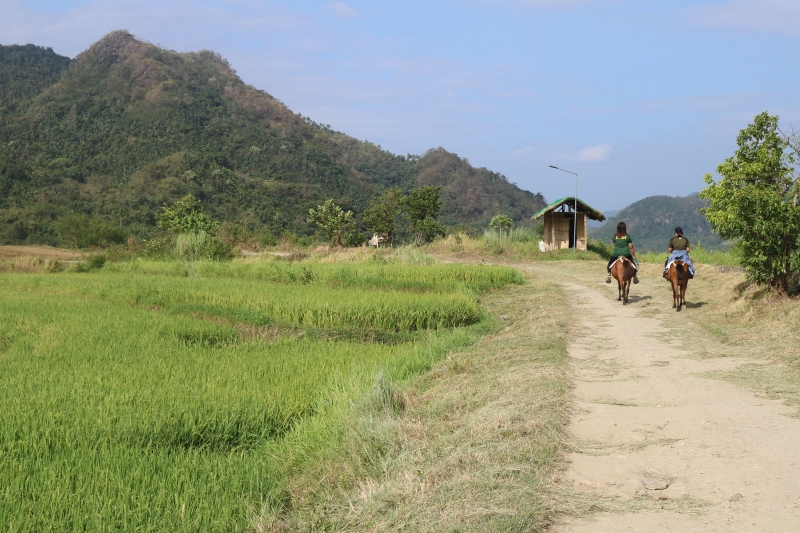 Besides snapping photos of the beautiful rice terraces, tourists can indulge in horse riding or planting activities spearheaded by the locals. 
The Jaybanga Rice Terraces are quite off-grid compared to the Batangas beaches the province is known for. But the three-hour trip to these rice terraces is still much faster and easier than the six- to eight-hour journey to Banaue. If you've only got a weekend free for your next getaway, then this stunning lesser-known tourist spot in Lobo is a fantastic alternative.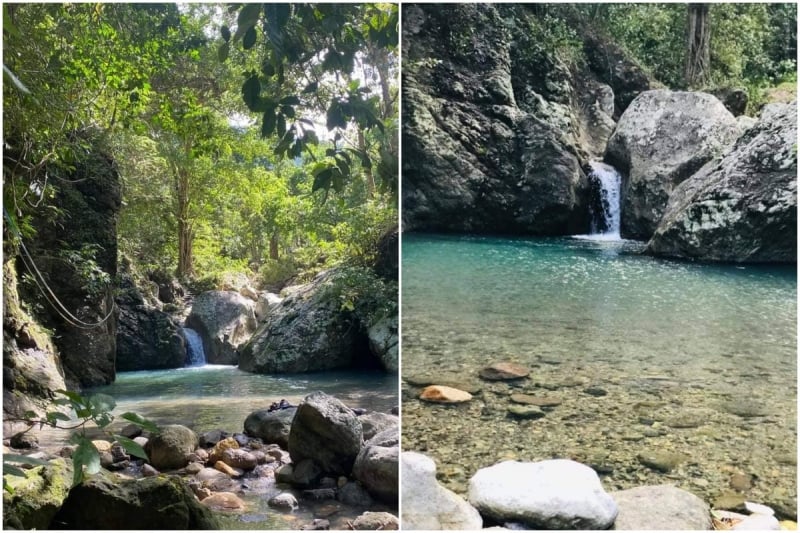 Not quite ready to leave Lobo? We don't blame you! Luckily the perfect stopover awaits. Make your way to Talon Falls and cool off in the refreshing waters of the cascade. Small yet picturesque, it's only a few minutes away from the Jaybanga Rice Terraces. The waterfall is a also great spot to rest and swim after exploring the man-made terraces under the scorching sun.
Also read: 8 Kalinga Tourist Spots That Should Be on Your Bucket List
No need to travel far up north to catch a glimpse of lush rice terraces. On your next free weekend, why not plan for a quick escape to Jaybanga Rice Terraces and Falls in Batangas? 
---
Featured image credit: Lobo Tourism Office – ILoveLobo | Official Facebook Page