When in need of a quick dose of vitamin sea, metro folks usually set their sights on Batangas beaches. While it's not as famous as world-renowned isles like Boracay and Palawan, the province is a good alternative if you only have a day or two to chase your dreams of sun, sand, and sea. Home to sandy beaches, vibrant marine life, and quiet fishing villages, Batangas is a fun-filled tropical destination that we think deserves a little more love. Especially since it's just two to three hours from Metro Manila!
Here are some of the best beaches in Batangas that you can visit for a quick getaway this weekend.
Also read: 18 Airbnbs & Vacation Rentals in Batangas for Quick Escapes
Best Batangas beaches for your next weekend getaway
1. Laiya Beach (San Juan)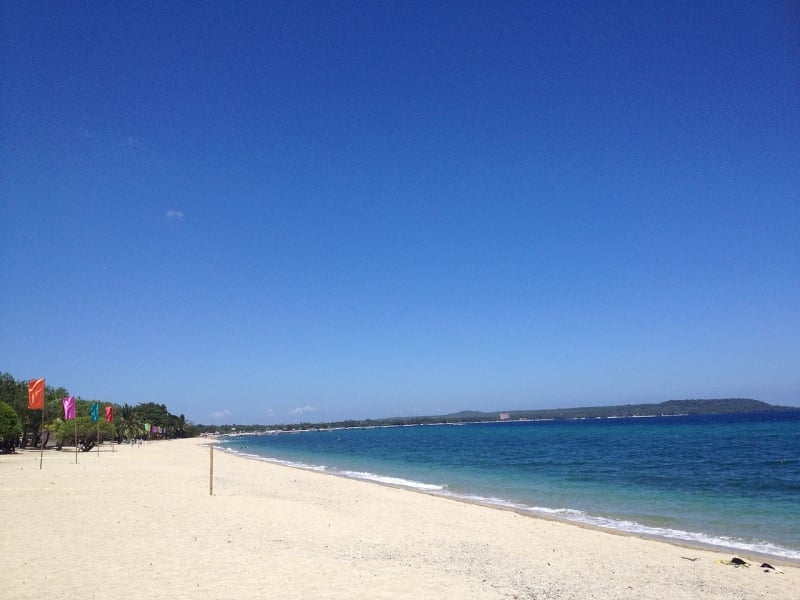 Laiya Beach is one of the more famous Batangas beaches, with soft white sand, warm blue waters, and a fantastic assortment of local resorts. Just two hours away from Manila, it's a popular destination for metro dwellers. That means Laiya isn't quite the spot to look for an empty beach, especially on weekends and holidays. But it's definitely a worthwhile beach for a fun-filled weekend outing, with activities like swimming, kayaking, beach volleyball, and more. 
How to get there: From Araneta Centre Cubao, board a bus headed to San Juan, Batangas. Get off the Municipal Hall, and then hop on a jeepney bound for Laiya or Hugom.
2. Fortune Island (Nasugbu)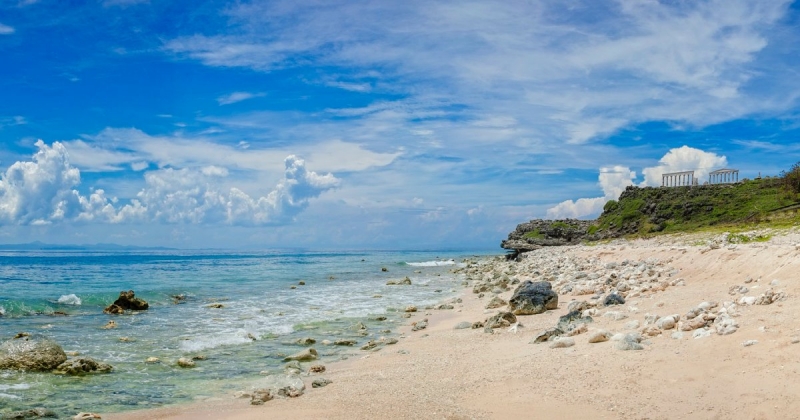 When it comes to beaches in Batangas, Fortune Island is definitely one of a kind. The secluded island is a long-time favourite of aspiring photographers, with a backdrop of blue skies, turquoise seas, and towering Greek columns. There's a sense of mystery amid the abandoned ruins, and they definitely make for an intriguing setting for beach escapades. Spend the day swimming, scuba diving, and snorkelling on Fortune Island, then pitch a tent to sleep under the stars. This secluded isle is technically a part of Nasugbu, but it's about an hour-long boat ride away from the mainland.
How to get there: Take a bus to Nasugbu Terminal. From there, tricycles can get you to Barangay Wawa, where you can find boats headed to Fortune Island.
Also read: 18 Stunning Places in the Philippines That Look Like Foreign Destinations
3. Tali Beach (Nasugbu)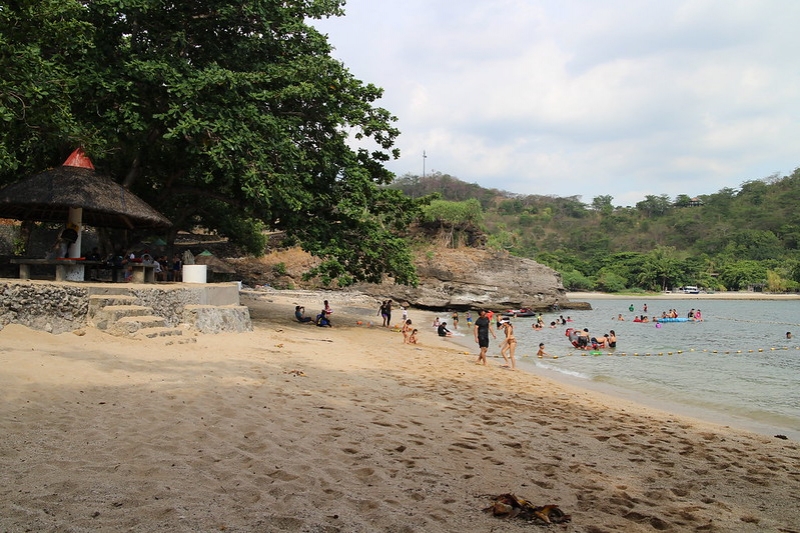 The coastal town of Nasugbu is filled to the brim with beaches and coves, but we've got a special place in our hearts for Tali Beach. Nestled inside an exclusive subdivision, these shores offer a bit of privacy that other Batangas beaches don't enjoy. Travellers typically come here in groups, opting to rent one of the many privately owned beach houses in the area. Be ready to take the leap: Tali Beach is known among adrenaline junkies for its exceptional cliff diving. 
How to get there: Travellers are recommended to take a private car to Tali Beach. Drive to Nasugbu via SLEX and Sta Rosa – Tagaytay Road. Keep driving to Wawa, then take a right turn at the end of the road to get to Tali Beach Subdivision.
4. Santelmo Cove (Nasugbu)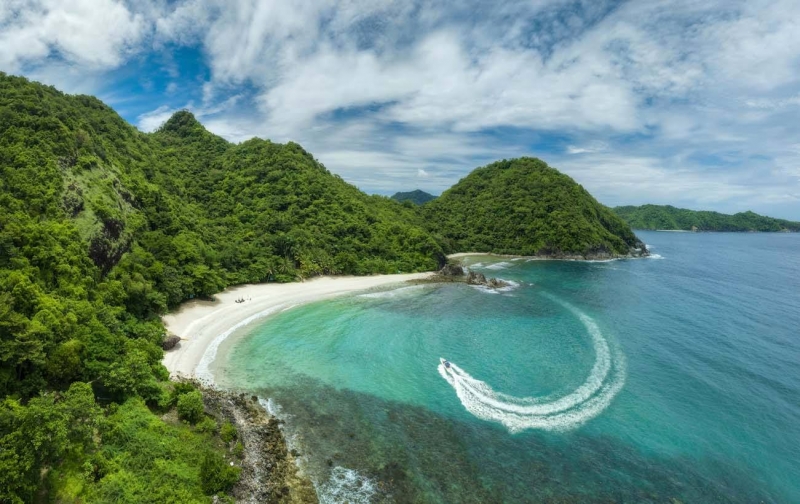 With white sand, crystalline blue waters, and a lush mountain backdrop, Santelmo Cove is one of the most idyllic Batangas beaches on this list. There's a catch, though: As one of the beaches on the exclusive Hamilo Coast, the only way to access Santelmo Cove is by booking a stay in the premier resort town. Thus, visiting this cove can be pricier than your usual Batangas getaway. 
But if you're looking for an unspoiled white-sand oasis without the crowds, this one is a must-visit. A marine protected area, Santelmo Cove is a treasure trove of underwater gems. Paddleboarding and trekking are also available.
How to get there: Guests at Pico Sands Hotel and other Hamilo Coast properties can avail of the day tour to Santelmo Cove.  
5. Manuel Uy Beach (Calatagan)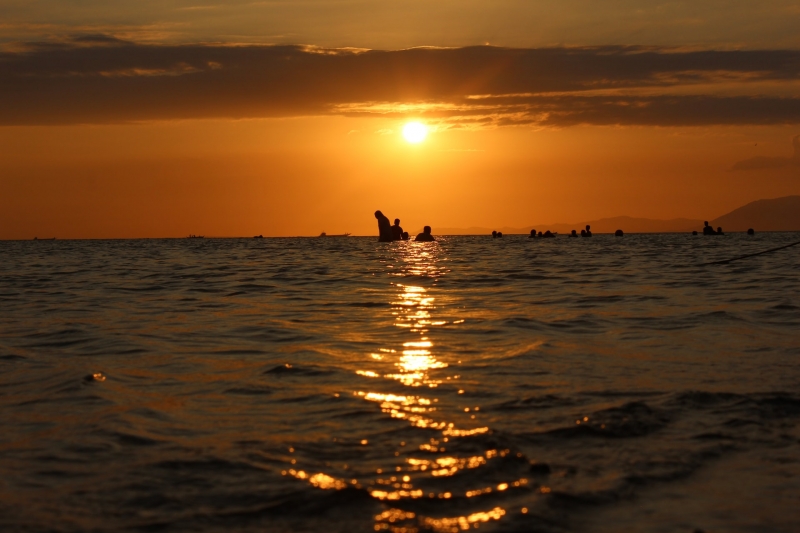 The sandy shores of Manuel Uy Beach may not be white but that doesn't keep it from being one of the most beloved beaches in Batangas. Expect calm, shallow waters and picturesque sandbars. There are no accommodations here unless you're willing to camp out, but there are tables for day trippers. At the end of the day, venture out for a walk on the beach — sunsets in Calatagan never disappoint.
How to get there: Ride a bus from Cubao to the Calatagan Public Market. From there, Manuel Uy Beach is only a tricycle ride away.
6. Anilao Beach (Mabini)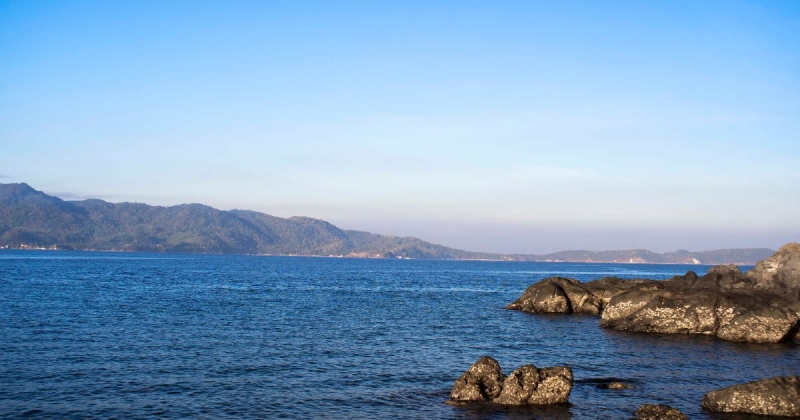 If it's snorkelling and diving adventures you're planning, then Anilao Beach stands out from other Batangas beaches. Its rocky coast and warm, calm waters make for a pleasant picture for any seaside vacation. And under the surface, Anilao reefs offer some of the finest diving in the Philippines. Colourful fishes abound on this side of Batangas. Keep your eyes peeled and you may even spot one of the elusive sea turtles. 
How to get there: Hop on a bus to Batangas City, then a jeepney to Anilao. Upon getting to the Anilao Port, take a tricycle straight to your resort.
7. Masasa Beach (Tingloy)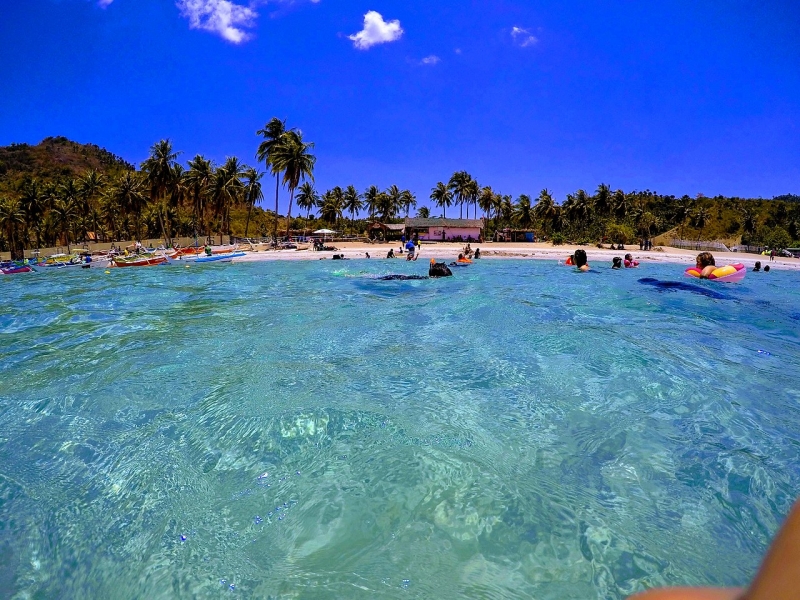 Frequent travellers familiar with the province will know that Masasa Beach is one of the most pristine beaches in Batangas. In fact, many call it the best beach in Tingloy, which is saying something, considering this coastal town is also home to gems like Sepoc Beach and Sombrero Island. The draw of Masasa? Fine, cream-coloured sand, deep blue waters, and vibrant marine life. Found off the coast of Anilao, the pristine stretch of cream-coloured beach is only a short sail by boat from the diving hotspot.
How to get there: Take a bus to the Batangas Grand Terminal. At the terminal, get on a jeepney to Anilao Port or Talaga Port, where there are public and private boats that can take you directly to Masasa Beach.
8. Sombrero Island (Tingloy)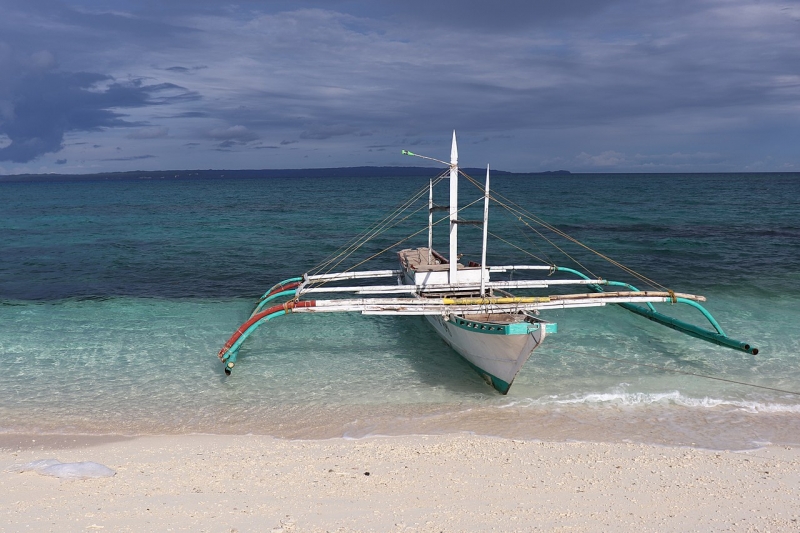 Named after its distinct hat-like shape, the tiny Sombrero Island is an incredible spot for island hopping, swimming, snorkelling, and diving. A busy day on Sombrero is a handful of visitors at the same time; despite being well-known among sun-seekers, this little oasis remains remarkably crowd-free. It lies off the Tingloy coast, and trekkers usually sail to Sombrero Island for a few hours of island time after conquering the nearby Mt. Gulugod Baboy. 
How to get there: The jump-off point to Sombrero Island is Anilao. From Anilao, boats will take you to the island. 
9. Malabrigo Beach (Lobo)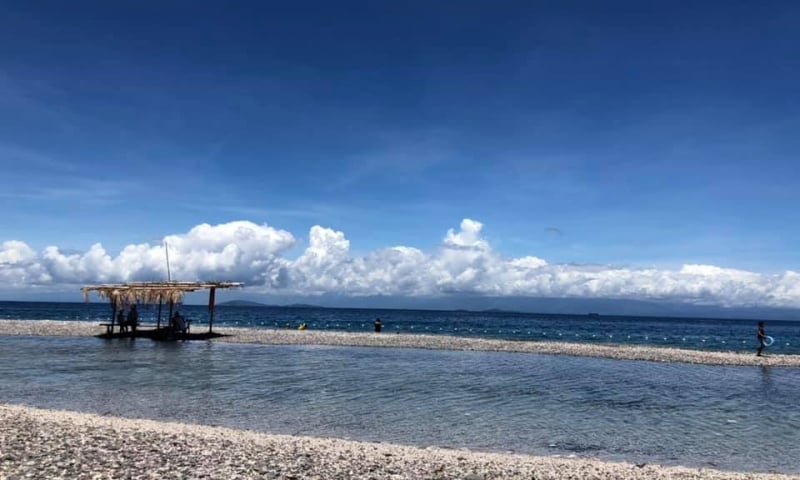 Tucked in the understated town of Lobo, Malabrigo Beach is often passed over in favour of more popular (and crowded) Batangas beaches. But we think this beach deserves its shine. Its isolated location on the southernmost tip of the province means few tourists make their way to this pebble beach.
On sunny days, the glassy ocean is so clear and blue that it will make your eyes pop. And while Malabrigo Beach doesn't have the fine white sand that beach lovers typically travel for, the smooth pebbled shore is uniquely stunning. There's also a well-preserved lighthouse at Malabrigo Point, notable for being one of the oldest in the country.
How to get there: Take a bus en route to Batangas City and tell the driver to drop you off at Diversion or Balagtas. From either point, ride a jeepney to SM Batangas, then a tricycle to the jeepney terminal headed for Lobo. This jeep will take you to the town of Lobo, where you can ride a tricycle directly to Malabrigo Beach.
10. Verde Island (Batangas City)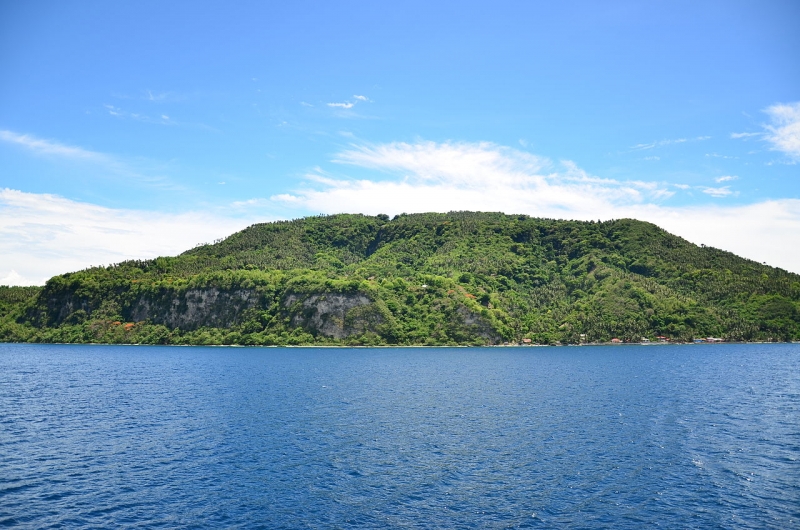 Cast away in the Verde Island Passage off the coast of Batangas, Verde Island or Isla Verde is a diving paradise acclaimed for its rich biodiversity. Impossibly clear waters and colourful reefs allow a wide variety of marine life to thrive, including bright tropical fish, turtles, and even whales. Not keen on underwater adventures? Verde Island is just as ideal for chilling, sunbathing, and swimming. A cave known as Cueva Sitio is also ripe for exploration.   
How to get there: Ride a bus bound for Batangas City and get off at the Grand Terminal. A tricycle from the terminal will take you to the Tabangao Port. Isla Verda is 30 minutes to an hour and a half from the port by sea.
Also read: 12 Affordable Beaches Near Manila for Long Weekends and Quick Getaways 
Constantly dreaming of a seaside escape? These Batangas beaches give you all the sun and surf you need to wash away the stresses of the work week.
---
Featured image credit: Kristine Wook | Unsplash