If you haven't explored the northern regions of the Philippines away from the coast, then you're missing out. Nestled in the rugged Cordillera Mountains, Kalinga Province is a treasure trove of awe-inspiring natural tourist spots and rich indigenous culture. Take a road trip to the deep and relatively unexplored north: From mystic mountains and the great Chico River to ancient rice terraces and traditional tattoo artistry, you're in for a true adventure. 
Also read: 10 Quick Tourist Attractions Near Manila for Long Weekends
Kalinga tourist spots worth the drive
1. Chico River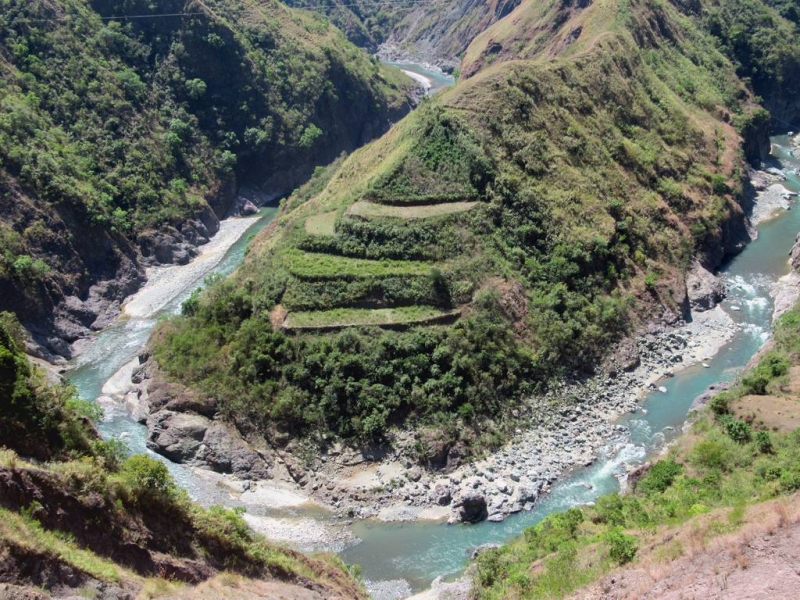 For adrenaline junkies hunting down the most thrilling Kalinga tourist spots, the Chico River is a must-visit. It weaves through the Cordillera and Cagayan Valley regions, flanked by lush forests, majestic gorges, and exhilarating rapids. Additionally, the Chico River holds immense cultural significance, considered by many as a lifeline for the indigenous communities that call its shores home. 
The mighty Chico River is spectacular enough from the road, but explorers eager for a more intimate and exciting experience will enjoy giving white water rafting a try. Although beginners are welcome, this one's not for the faint of heart: Expect to paddle through increasingly turbulent waters throughout the adventure.
Also read: 10 Water Sports & Activities in the Philippines (And Where to Try Them)
2. Buscalan Village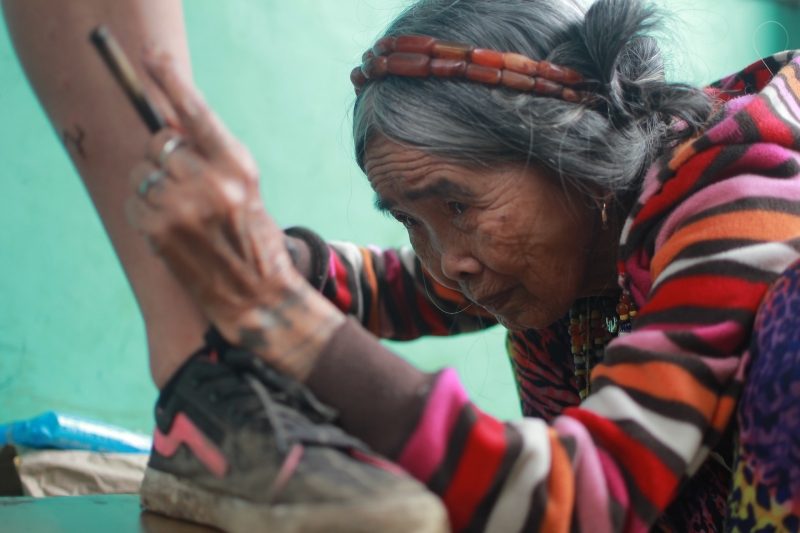 The remote Buscalan Village is the home of living legend Apo Whang-Od, the oldest living traditional mambabatok. At one point, she was the last one, although a new generation of artists from the Butbut tribe has since emerged to keep the centuries-old tradition alive.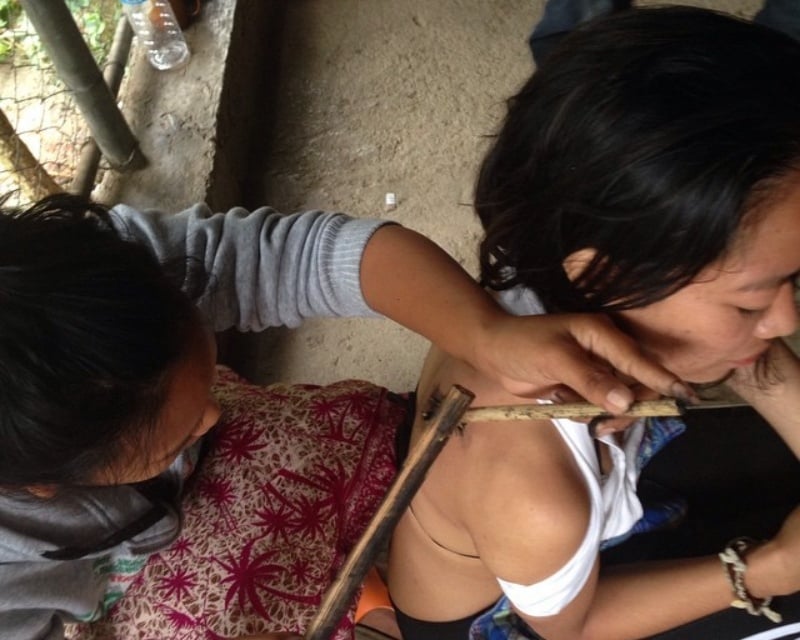 Nowadays, it's no longer Kalinga head-hunters sporting skin etched with traditional batok but people from all over the world. Buscalan is one of the first Kalinga tourist spots that earned widespread renown, with local and foreign travellers flocking to this isolated village in hopes of getting inked by Whang-Od and her younger crew of mambabatok. Prepare for a long journey, though; it's about a 12-hour drive plus a hike up to the mountaintop village. 
Also read: 10 Attractions in the Philippines to Awaken Your Inner Artist
3. Balbalasang–Balbalan National Park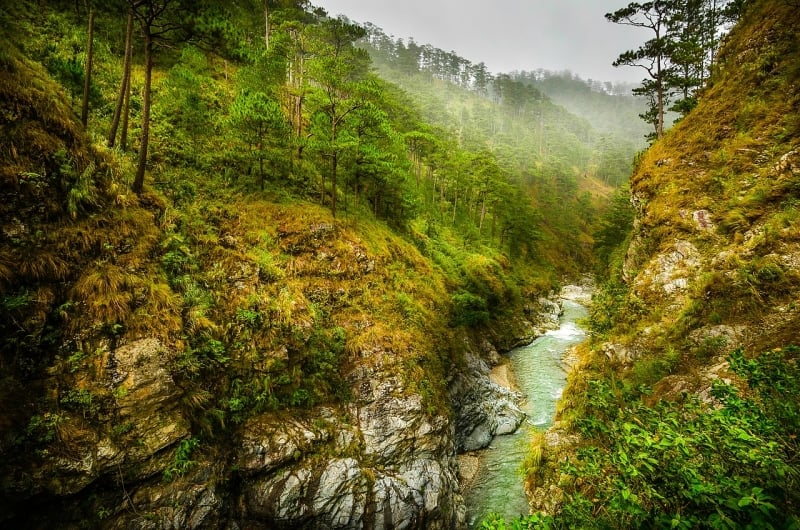 Balbalasang–Balbalan National Park is a huge draw for nature lovers, and for good reason. The protected park is a lush natural playground, with upland pine forests, wild rivers, hidden waterfalls, and a wide variety of exotic flora and fauna. Keep your eyes peeled for rare birds, exotic wildlife like deer, and spectacular views of verdant rice terraces. Best of all? Most of these Kalinga tourist spots are empty and unexplored. Few tourists make their way to ultra-remote Balbalasang — at least for now! 
Also read: Philippine National Parks & Nature Getaways for Weekend Vacationers
4. Lubo and Mangali Rice Terraces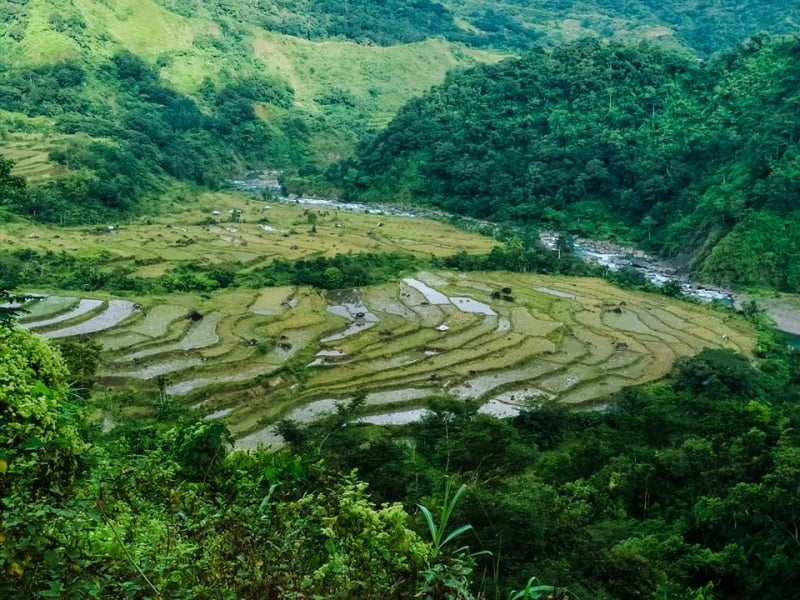 When it comes to rice terraces, Banaue, Ifugao reigns supreme. But the 8th Wonder of the Modern World is far from the only notable rice terrace in the Cordillera. Case in point: the Lubo and Mangali Rice Terraces in Tabuk, Kalinga. With a stunning backdrop of majestic peaks, these bright green terraces are Kalinga tourist spots that deserve a spot on any Pinoy's northern hit list. 
Another fantastic spot for similar sights is the Sungang View Point, where tourists can enjoy spectacular vistas of Tulgao Rice Terraces. From here, you can also witness the gorgeous Sleeping Beauty Mountain Ridge. 
5. Caves of Balbalan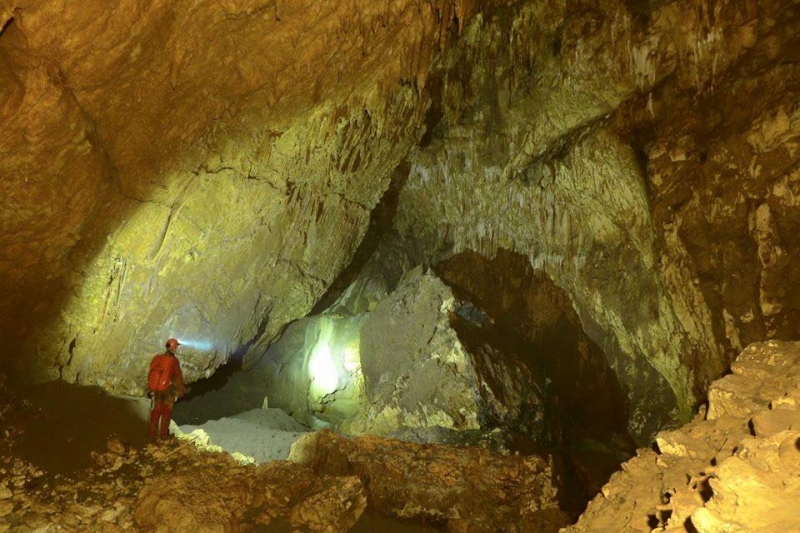 Next, delve into the subterranean wonders of the province in Balbalan, a town that's home to a winding network of caves extending for kilometres on end. Massive golden caverns, beautifully sculpted rock formations, and towering stalactites make Mangagab and Maanos Caves an absolute marvel. 
Come prepared: It can be a challenge scrambling over rocks and squeezing through narrow tunnels. But if it's a one-of-a-kind outdoor adventure you're after, this is one of the Kalinga tourist spots that can't be missed. 
Also read: These 10 Enigmatic Caves in the Philippines That Will Leave You in Awe
6. Saltan River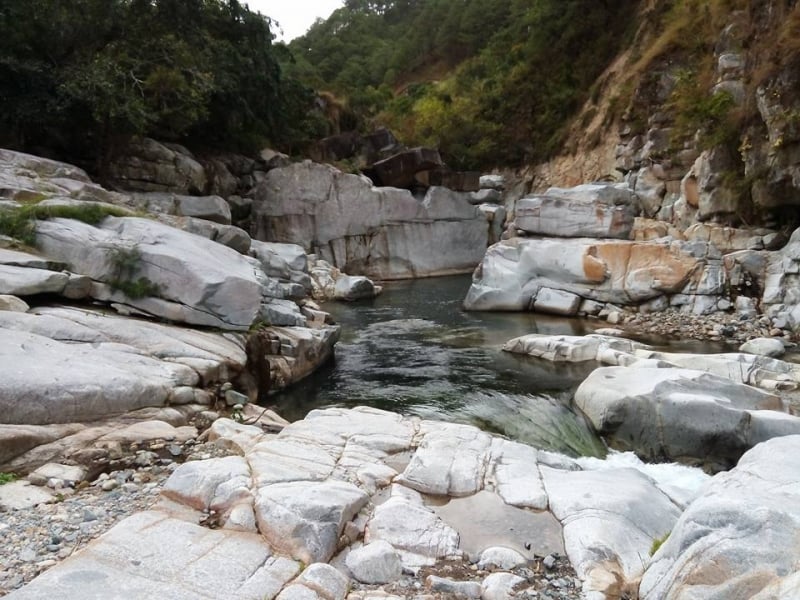 Don't leave Balbalan without making your way to Saltan River. Gently running emerald waters surrounded by massive boulders create a tranquil setting for a picnic. Not to mention, a refreshing swim is pure bliss in between exploring Kalinga tourist spots under the sweltering sun. It's no wonder why Saltan River is a local favourite; you'll often share the river with locals jumping and diving into the crystal clear waters!
7. Palang-ah Falls & Hot Springs
One thing's for sure: Kalinga is never short of swimming holes. If you're looking for the most remarkable places for a swim in the province, then Palang-ah Falls and Hot Springs should definitely make the cut. Tucked away in Tulgao, Tinglayan, it's a medium-sized cascade with a deep pool perfect as a reward for long Kalinga hikes. 
Not in the mood to freeze in icy waters? Just several steps from the pool is a hot spring. It's true: At Palang-ah, you can actually enjoy spa-style hot and cold water therapy out in the wild! 
8. Bulo Lake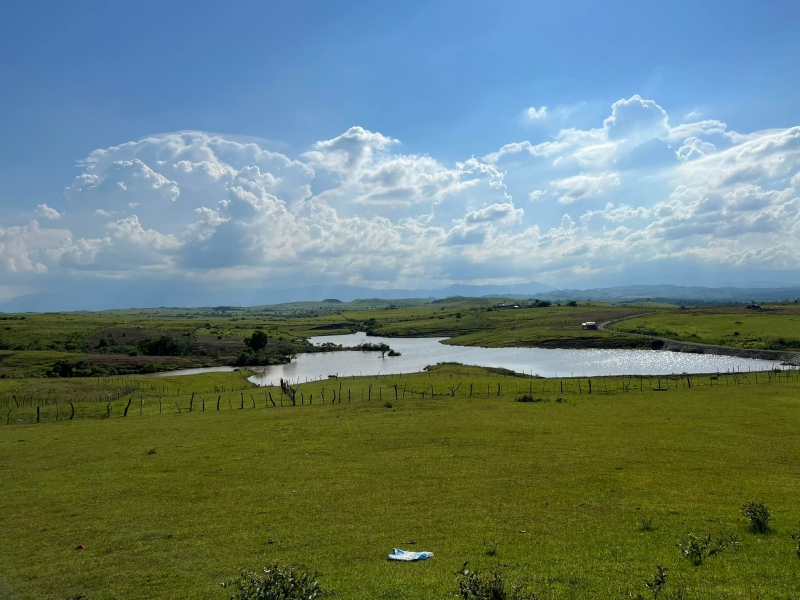 Meet Bulo Lake — or the New Zealand of Kalinga — one of the most underrated tourist spots in the province. A pristine lake set against a backdrop of rolling hills and endless fields, it's also the perfect spot for sunrise and sunset watching. And when the birds swoop down and herds of water buffaloes wander into the water, Bulo Lake transforms into a scene right out of National Geographic. 
Also read: 16 Stunning Places in the Philippines That Look Like Foreign Destinations
Truly, Mother Nature has gifted Kalinga with some of the most awe-inspiring tourist spots in the Philippines. Let's plan our off-grid escape, then? 
---
Featured image credit: Joshua Kyle | Unsplash