Contributed by Chasing Culprit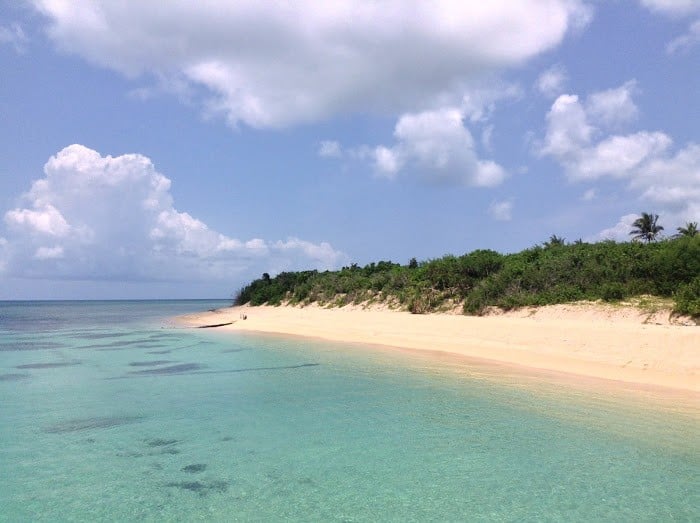 This guide is based on what we have experienced on our trip. Last 1 April 2016, I called my friend, Jhem, who just got back from overseas work. I told them that my plan on weekend was cancelled and I am free to go wherever two days and one night may take us. I suggested going to Jomalig Island, but since it's a 6-hour boat ride, we hesitated at first and considered Cagbalete. But I've been dying to visit Jomalig Island way back in 2014. I adjusted the itinerary I saw from my research and told them it is possible to go to the island.
Friday night we started our adventure to Jomalig Island.
Also read: 7 Long Weekend Getaway Destinations in the Philippines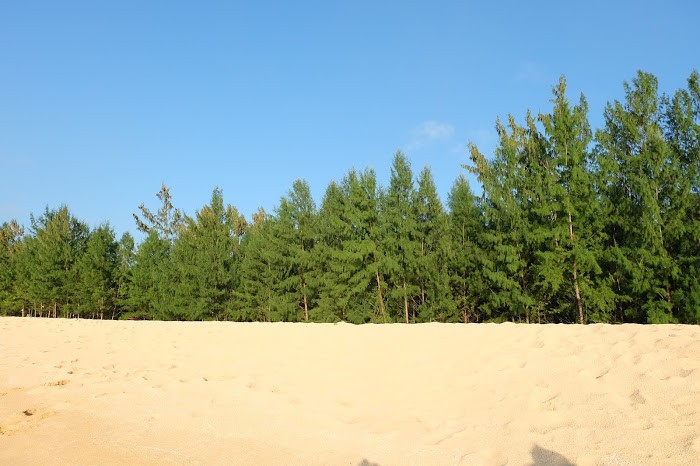 How to get there
1. Land travel
Go to Legarda and look for Raymonds Bus Terminal. This is in front of Arellano University. The bus leaves every hour. Ride a bus bound to Infanta Quezon and get off at Real Port Quezon. Make sure to inform the conductor that you are going to Jomalig Island so they can drop you off at the exact port. There are a lot of ports there. Fare is ₱198 for aircon bus.
2. Boat ride
From Real port, ride a passenger boat going to Jomalig. The earliest boat leaves at 10am. Yes. That's the earliest. But for us, since we are already full, I think about 50 passengers already? We left at 9am. Fare is ₱350, inclusive of meal.
Where to stay in Jomalig
Bringing your own tent is the best option. You can pitch it anywhere you want. There are also some locals who offer homestays. I don't have much idea about it, though.
The mother that we met told us that they offer a nipa hut good for 10 for only ₱500. Not really sure about it but you can always contact her. Please see details of the contact person below.
TENT IS THE BEST OPTION. Where to pitch your tent? Believe me, you will never run out of place for it. During our stay, there are only 8 groups, so we have the beach all to ourselves. Just please follow the leave no trace policy.
Also read: 15 Secret Beaches in the Philippines You Probably Didn't Know About
Is there an entrance fee?
I don't know if it's called entrance fee, but they will ask for ₱170. Ate Malou of the municipal treasury is the one in charge for this. But they will come to you in your place.
Where to eat
You can bring whatever food you may want. Basta yung hindi madaling masira. (Something that doesn't spoil easily.) You can also cook there but be mindful of the fire. You can also have the locals cook for you. Of course, you'll have to pay for it. You can also order from them: meat, seafood and frozen goods, depending on availability.
Restroom
There's no restroom at the beach but many locals are offering this. You'll have to pay again, of course. But I really don't know how much. They are very hospitable so you can politely ask them.
Electricity
There's no electricity from 1am to 5pm. Even on the beachfront, there's no source of electricity. Make sure to charge your gadgets beforehand and don't forget to bring your flashlights, extra batteries, and power banks.
Contact person
We really don't have any contacts from the place. When we got on the island, my friend wanted to eat fish and since this trip was spontaneous (I just asked them to join me last Friday), all we had were canned goods and chips. We met this very kind mother, Ate Denden, who helped us with everything. From food to charging our phones to using their restroom. She told us that a neighbour will be selling a pork meat and if we want, we can buy 1 kilo for the three of us and she will cook it for us.
These are the menu she cooked for us during our whole stay:
Dinner – Sinigang na baboy
Breakfast – Longganisa and egg
Lunch – Inihaw na baboy
The meal with rice, plus the use of restroom and charging our gadgets, cost us ₱1,000 only, which we then divided among ourselves. Not bad, eh?
Here's her number: +63 948 9936 005
Also read: 12 Unique Restaurants in Quezon Province Worth Hitting Up
Can you rent your own boat?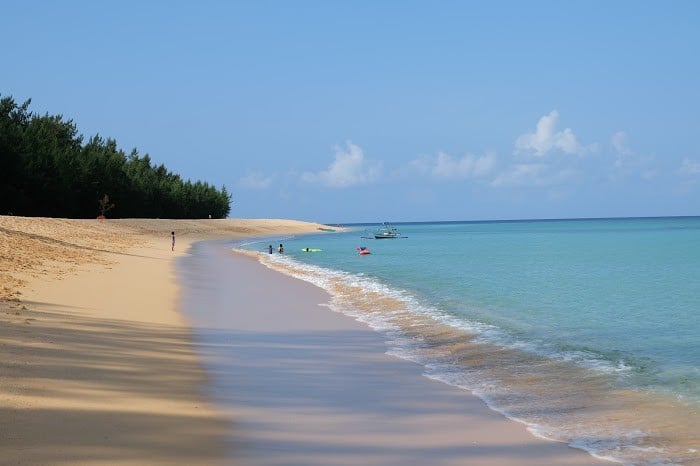 Yes, you may! A lot of people have been asking me about this, since the earliest boat that leaves Real, Quezon is 10am and it is six hours of sea travel, clearly, it is time-consuming. But I asked Ate Denden and she told me that yes, you may. Just contact her directly for the details and she will be the one to coordinate with a boatman.
Overnight Jomalig Island Itinerary
Note: This is just based on what we've experienced and may still vary depending on delays
11.00: ETD at Raymonds Terminal at Legarda to Real, Quezon, ride a bus bound to Infanta, Quezon. Fare is ₱198 for aircon bus
3.30am: ETA at Real, Quezon (Travel time will depend on bus speed and traffic. Make sure to inform the driver/conductor that you will be sailing to Jomalig Island. There are loads of ports there, but you can ride a trike if you got off at the wrong one and ask them to drop you off at the designated port going to Jomalig)
9.00 am: ETD from Real, Quezon going to Jomalig Island (Yes, 9am. Honestly, the first trip is 10am but since we were about 50 passengers that time, they left early. If you are a big group, you can make a reservation so that the boat will wait for you, but make sure to be there on time because there will be some "walk-ins" who want to go there and are also conscious of their time. Boat travel time may vary depending on the waves of the sea and how fast the boat is). Fare is ₱350 each inclusive of food, don't expect much, it's a fisherman's meal, but still delicious. On our way, they served pinakbet and plenty of rice! They also charge us ₱20 each. I really don't know what was that for.
Also read: 15 Totally Underrated Destinations in the Philippines
3.00pm: ETA at Jomalig island | ₱170 entrance(?), someone will approach you when you have to pay for it. There is no exact place. I think they will just roam over the long stretch of island and will ask you to pay for it. Official receipt will be provided. Ate Malou of Municipality treasury is in charge of it.
3.30pm onwards: Pitching of tent. Rest. Enjoy the beach. Walk and discover the long stretch of the island. Play and swim with the local kids and wait for the beautiful sunset. Watch the stars at night.
I think itinerary really depend on you. The earliest boat that leaves from Jomalig Island going back to Real Port is 10am. Latest is 2pm. So based on that, you may adjust your time and preferred breakfast or whatever activity you feel like doing the next day.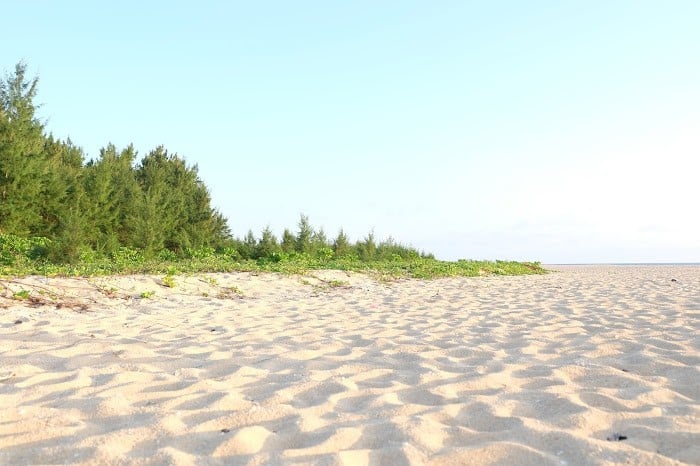 Breakdown of expenses
Bus from Legarda to Real, Quezon ₱198
Boat from Real to Jomalig ₱350 pesos (inclusive of food)
Other fees ₱20
Island fee ₱170
Food (dinner,breakfast,lunch) / Restroom use ₱1,000 divided by 3
Boat from Jomalig to Real ₱350 (inclusive of food)
Bus from Quezon to Manila ₱178 (ordinary bus)
TOTAL = ₱1,600
If you have more concerns, feel free to message me directly on Facebook. I am more than willing to help you out.
Ellie