Contributed by Shelly Viajera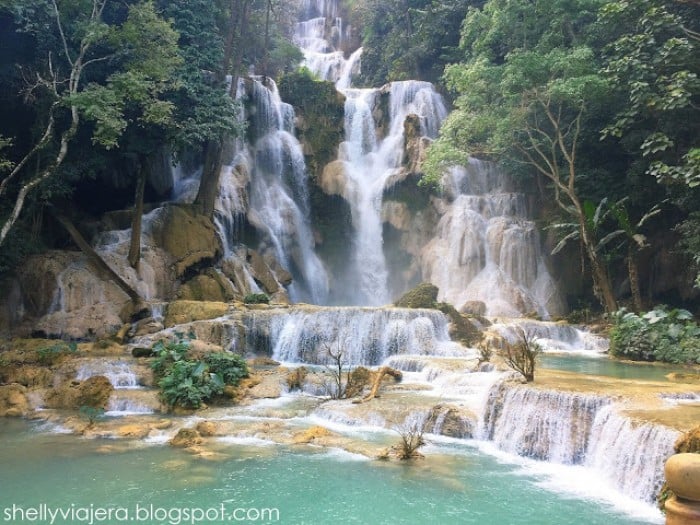 Laos or Lao People's Democratic Republic is a small country in Southeast Asia that is rich in nature and culture. But as a landlocked country bordering Cambodia, Myanmar, Thailand and Vietnam, some travellers tend to just pass by Laos without really spending enough time exploring it.
I can say that it is the place-to-be for the Filipinos. Aside from the fact that entering this country is visa-free to Philippine passport holders, it is very safe especially to solo female travellers like me. It is also a haven for backpackers because everything is cheap and budget friendly.
Also read: 8 Places to Visit for your First Trip to Laos
What to see in Laos
I spent five days and four nights in Laos. Here are some recommended places to see in Vientiane and Luang Prabang:
Day 1: Vientiane
Going around Vientiane, the capital of Laos, is very easy. For one, the street signs are very reliable. Also, Lao people are very friendly. Although some of them do not speak English, they always try their best to give directions. As general tip, Lan Xang Avenue may serve as a good reference point in the city centre. It is where most tourist attractions are at.
Patuxai Monument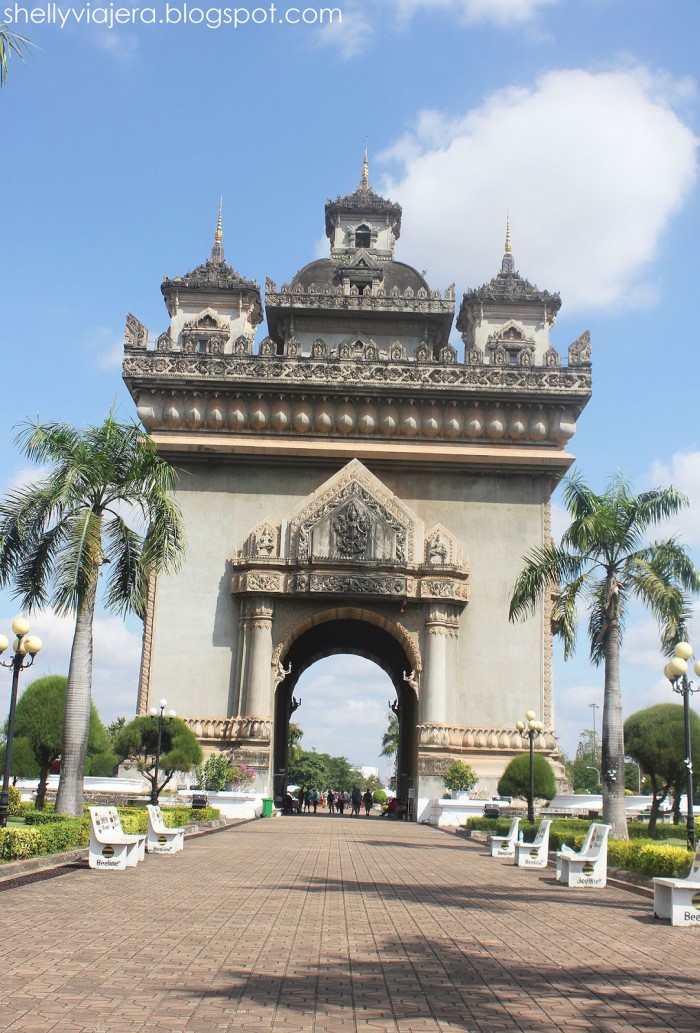 This Europe-feel Patuxai Monument is a memorial for all the heroes of war during the French colonial period. Its architecture is notable as it resembles the Arc de Triomphe in Paris designed by a Lao architect.
Entrance fee: 3,000 kip (₱18) if you want to climb the monument to get a 360-degree view of the city.
Presidential Palace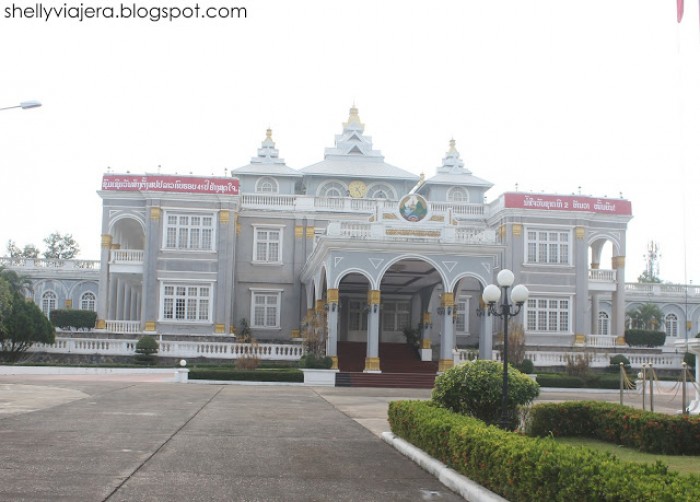 At the other end of Lan Xang Avenue is the Presidential Palace, which holds all important ceremonies and events of the government. Although not open to public, the exterior is a sure standout. A stopover here would be good to take a few photos.
Entrance fee: Free
Sisaket Temple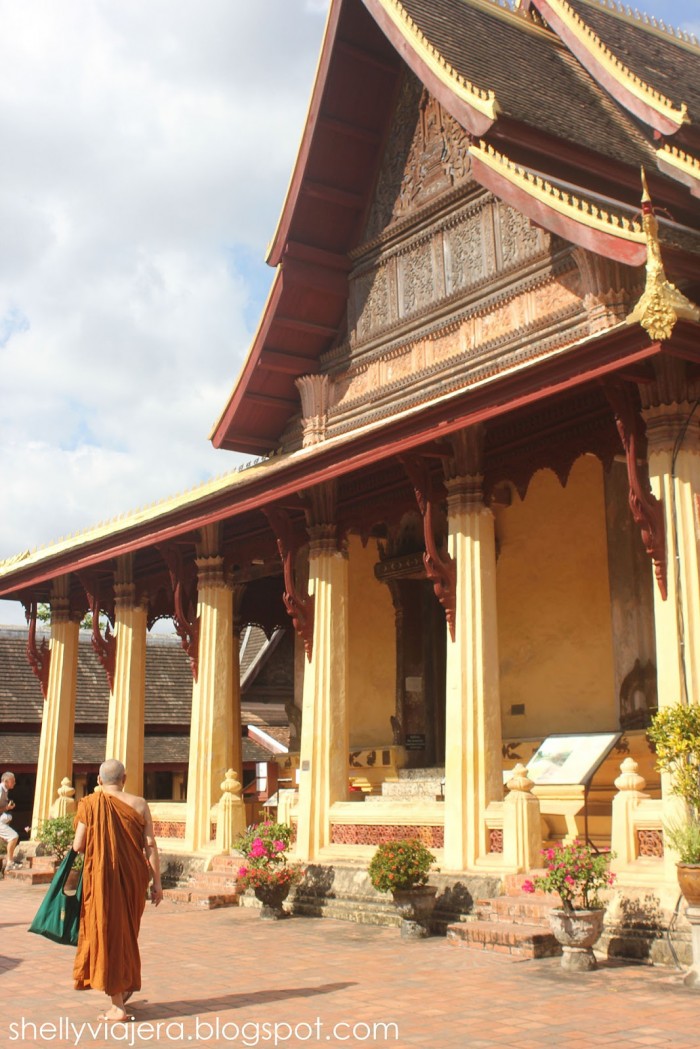 The Wat Si Saket or Sisaket Temple is one of the oldest temples in Vientiane. It is distinctly known for the striking and yellowish colour of the pillars. Several bronze and stone Buddhas can be seen around. Most locals go here in the morning to pray.
Entrance fee: 5,000 kip (₱30)
Day 2: Vientiane
Pha That Luang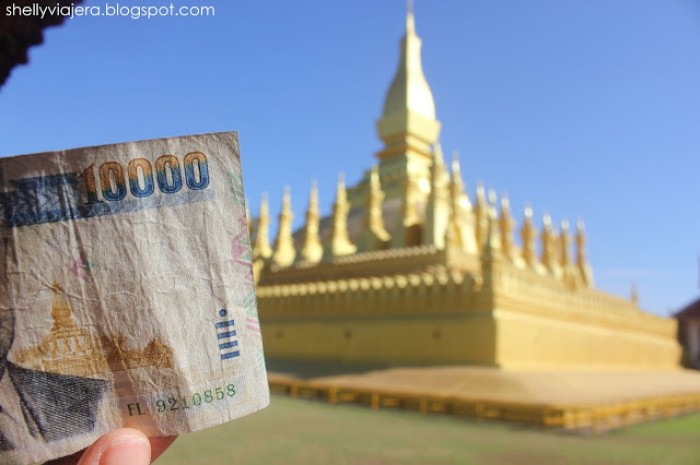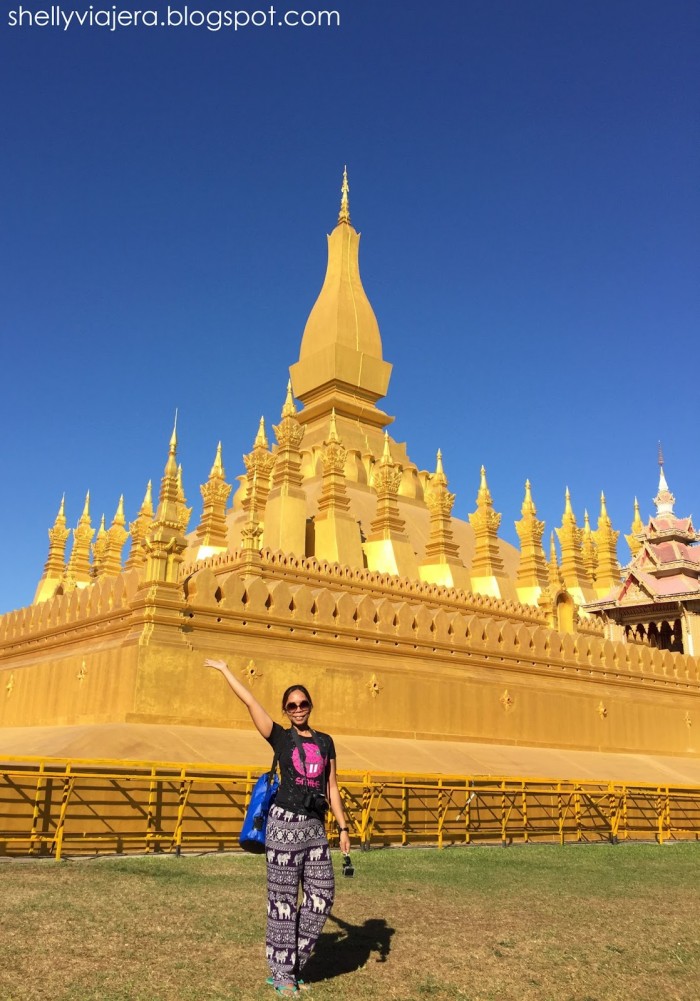 Seeing Pha That Luang was the highlight of my short trip to Vientiane. Also known as the Great Sacred Stupa, it is the main religious monument in the capital. Buddhists believe that it contains relics (a breastbone) of Buddha. Pha That Luang is also a national symbol of Laos. In fact, an image of it is depicted in their banknotes.
Entrance fee: 5,000 kip (₱30)
Mekong River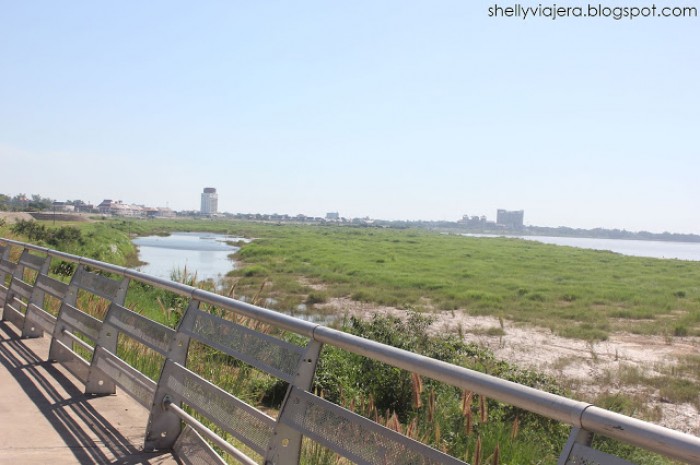 What is good about Vientiane is that despite being a city, the riverside provides a relaxing suburb feel. If you have been around Southeast Asia, you probably heard of Mekong River already, a long river that flows through the Indochina peninsula. The side of Mekong River in Vientiane is a perfect spot to catch the sunset or staying until nighttime at the riverside bars and restaurants.
Entrance fee: Free
Chao Anouvong Park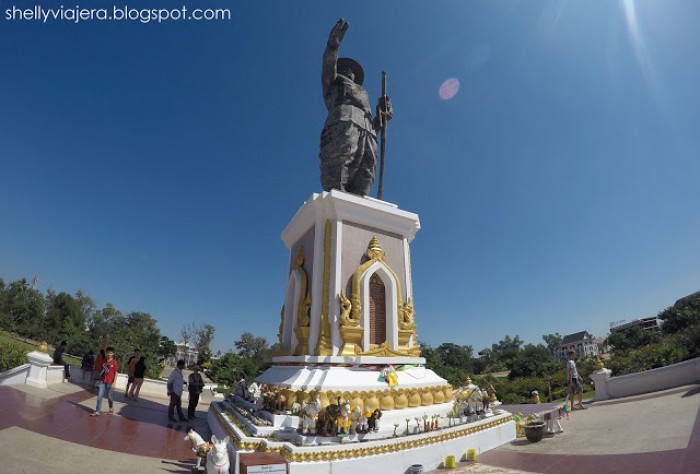 Next to Mekong River is this small park featuring a huge bronze statue of Chao Anouvong, Laos' last king from the Lan Xang Kingdom. A short stop here is nice for taking photos and marvelling at the size of the statue.
Entrance fee: Free
Day 3: Luang Prabang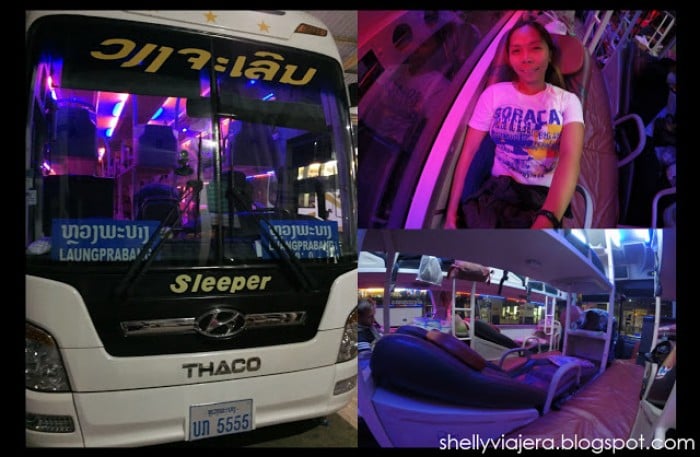 Luang Prabang is a province in Laos located north of the capital. It is a UNESCO Heritage Site for its rich cultural heritage. On the third day, I travelled to Luang Prabang by taking a VIP sleeper bus that left Vientiane at 8.30pm and arrived on the next day. Although it was a long 11-hour ride, I just slept the entire time. It was a safe and comfortable ride.
Mount Phousi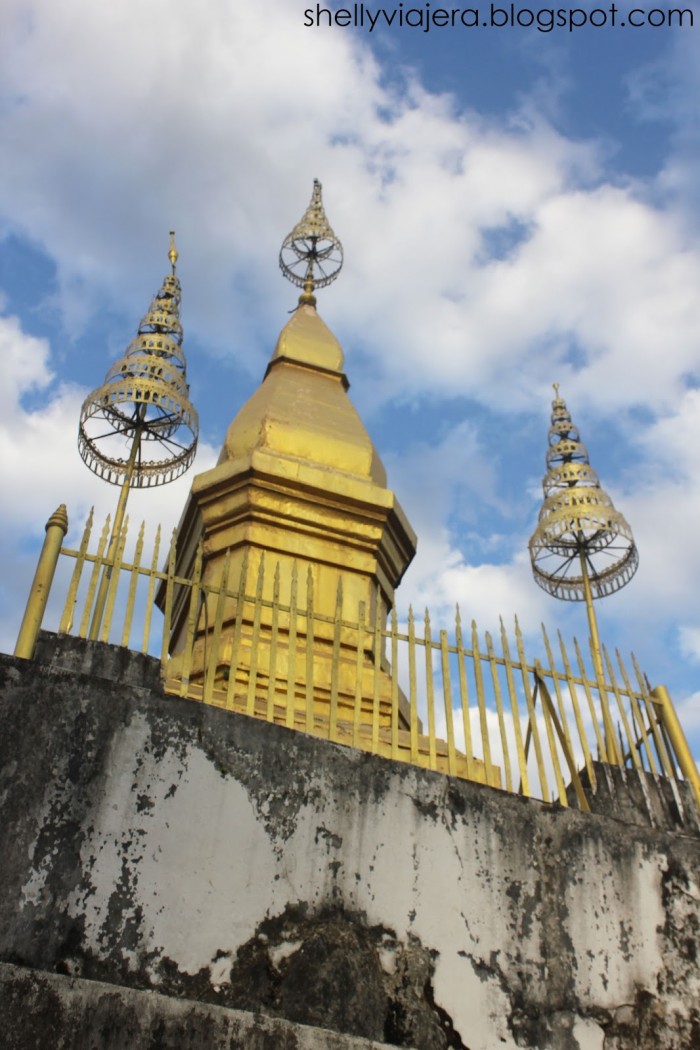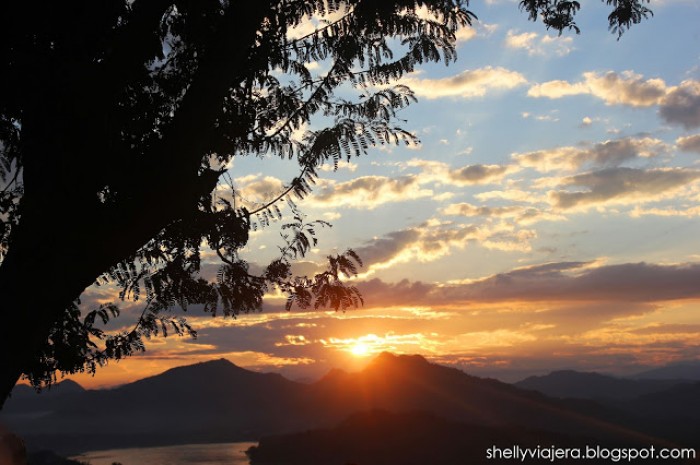 In the middle of downtown Luang Prabang is a 150-metre hill that they call as Mount Phousi seated between two rivers, the Mekong River and Khan River. Going up may require a 20-30-minute leg work for the 335 steps but the view from the top is breathtaking. It is a good place to catch the sunrise or sunset.
Entrance fee: 20,000 kip (₱122)
Luang Prabang Night Market
Starting at 6pm, the stretch of Sisavangvong Road gets closed for the Luang Prabang night market. Vendors slowly pull out and spread their different products that are mostly for souvenirs. Similar to night markets in Asia, it is street smart to haggle for the price. Cheap and delicious local food are also in the night market. (The Lao baguette is a must-try!)
Entrance fee: Free
*Prices of items at the night market vary. Make sure to bargain. Fridge magnets, for example, usually start at 30,000 kip (₱183) but I was able to bring the price down to 15,000 kip (₱91).
Day 4: Luang Prabang
Kuang Si Falls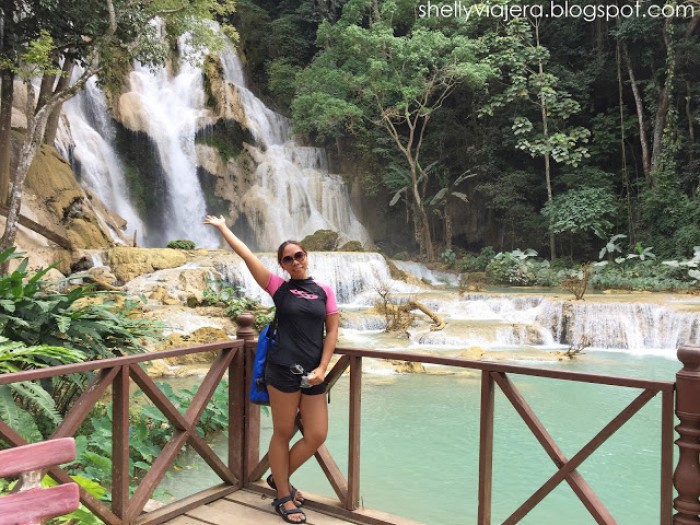 As said, a trip to Luang Prabang won't be complete without seeing the natural gem Kuang Si Falls, a huge 150-metre waterfall with three tiers of strong and rapid water. Looking at it is like a painting that came to life. It is truly a gift from nature. Aside from sight-seeing, visitors can swim at the top but requires a 30-minute trek.
Tip: Two trails are available. The easier trail is at the left when facing the waterfalls
Kuang Si Falls is a bit far from downtown Luang Prabang. However, a cheap way to get there is by joining a half day group tour with 12-15 travellers. This tour is convenient since an air-conditioned van fetches you from your accommodation. The rate usually starts at 50,000 kip (₱305). Another way is to get a group of 6 travellers and negotiate a two-way ride with a tuktuk driver.
Entrance fee: 20,000 kip (₱122)
Day 5: Luang Prabang
Old Quarter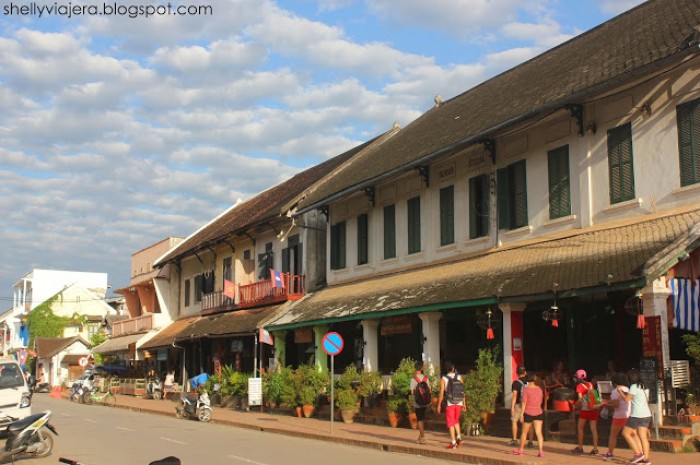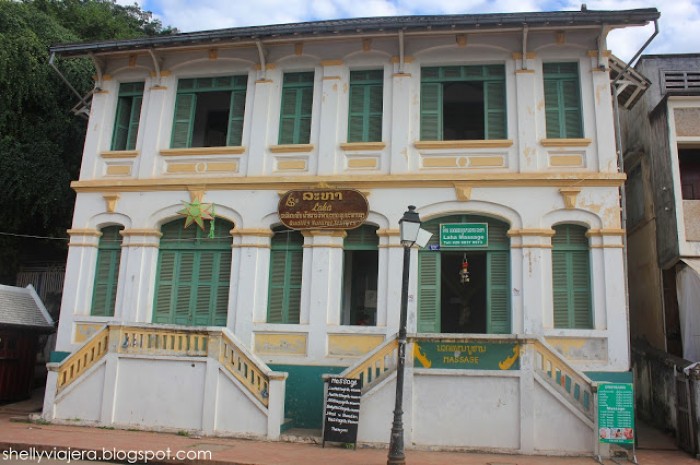 The Old Quarter is a long street of ancestral buildings preserved through the years. Looking at this street is like travelling back in time. It is a cool place to meet backpackers as most of the restaurants, bars, and guest houses are in the area.
Entrance fee: Free
Also read: Asia's Best Kept Secret You Need to Visit: Laos
How to go to Laos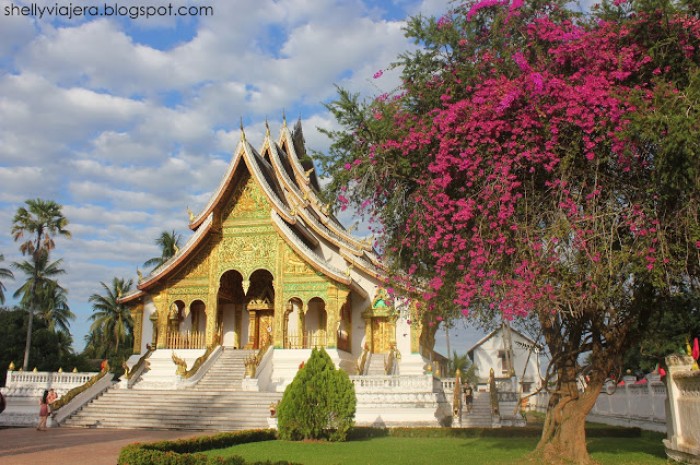 At the moment, there is no direct flight from Manila to Laos yet. With that, I first made a stop in Kuala Lumpur and then I took a flight to Vientiane via Air Asia. I left Laos by flying straight from Luang Prabang to Kuala Lumpur. Before heading home, I spent a couple of days first in Malaysia for the second leg of my backpacking.
Also read: Backpacking Cambodia, Vietnam, Laos & Thailand: 11-Day Itinerary & Cost Breakdown
Cost breakdown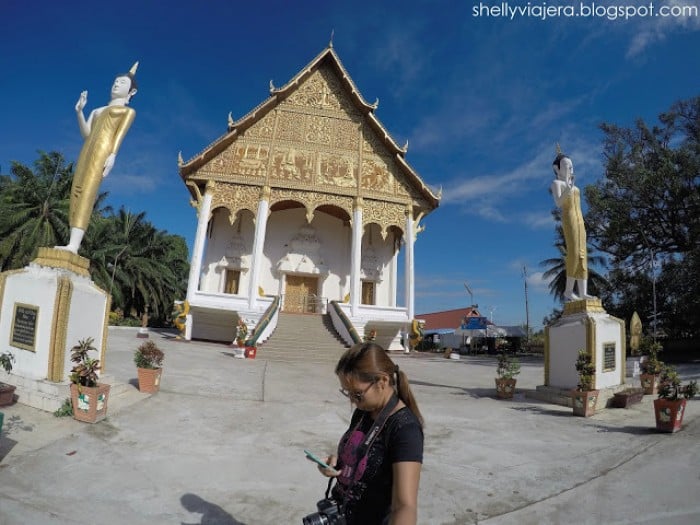 I managed to spend only ₱15,000+ for this Laos trip including air fare, airport taxes, accommodations, food, transportation, and other basics. Overall, I can say that Laos is cheap especially the food. Here is a breakdown of the expenses:
| | |
| --- | --- |
| COST | EXPENSE DETAILS |
| ₱1,620 | Philippine Airport Tax |
| ₱700 | Manila to Kuala Lumpur flight (promo fare) |
| ₱2,990 | Kuala Lumpur to Vientiane flight (promo fare) |
| ₱3,300 | Luang Prabang to Kuala Lumpur flight (promo fare) |
| ₱1,125 | Kuala Lumpur to Manila flight (promo fare) |
| 207,000 kip (₱1,258) | Transportation in Vientiane for 2 days |
| 105,000 kip (₱638) | Accommodation in Vientiane for 1 day |
| 13,000 kip (₱79) | Entrance fees to attractions in Vientiane |
|  100,500 kip (₱611) |  Food expenses in Vientiane for 2 days |
|  150,000 kip (₱912) |  VIP sleeper bus to Vientiane |
|  60,000 kip (₱365) |  Transportation in Luang Prabang for 3 days |
| 163,645 kip (₱995) | Accommodation in Luang Prabang for 3 days |
| 50,000 kip (₱304) | Kuang Si Falls half day tour |
| 40,000 kip (₱243) | Entrance fees to attractions in Luang Prabang |
| 189,000 kip (₱1,152) | Food expenses in Luang Prabang for 3 days |
| 65,000 kip (₱395) | Souvenirs |
| TOTAL: ₱16,687 | |