Contributed by Wanders of Eve
I've always wanted to visit this place since last year, but I kept putting things off until a few weeks ago and stayed overnight in one of the houses there with my mom and aunt. Las Casas Filipinas de Acuzar (The Houses of Acuzar in the Philippines) offers some peace and quiet from the bustling city of Manila, and it is only four hours away. The travel time is shorter if you'll drive your own car. If you have a thing for historical places and architecture like me, this heritage resort is a must-visit. It is 400-hectare property in Bagac, Bataan which consists of old houses transported from different places in the country. Some were partly restored; some are just replicas, and some are in its original state. It's like travelling back to the 18th century Philippines during the Spanish era which showcases part of our rich history and culture.
The heritage walk
Let me share a few things I remembered during the heritage walk. One of the houses here, the Casa Binan, once belonged to Teodora Alonso Realonda, the mother of Dr. Jose Rizal. Its courtyard is the filming location of the death scene in Heneral Luna. It is worthy to note, though, that the general was actually assassinated in Cabanatuan, Nueva Ecija. Another house, the Casa Lubao, saw the struggles of President Diosdado Macapagal as a young boy. It has the most intricate ceiling and it houses pieces of furniture that are about a hundred years old. Across Casa Lubao is the stone sculpture of Lola Basyang. Well Lola Basyang, it is the pen name of Severino Reyes, a playwright and the father of Tagalog zarzuela. You'll also find here the oldest building of the University of the Philippines, which was once a place of abortion and "lawless" acts. Probably one of the prominent structures in Las Casas is Hotel de Oriente which once accommodated Dr. Jose Rizal and his sister Lucia in room number 22. It is very beautiful at night with all the lights and its reflection on the Umagol River, while the cobblestone bridge adjacent to it complements the backdrop.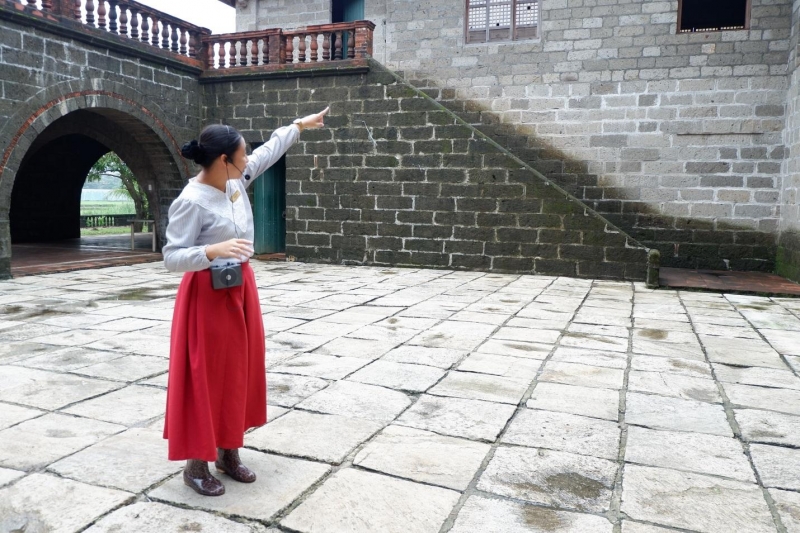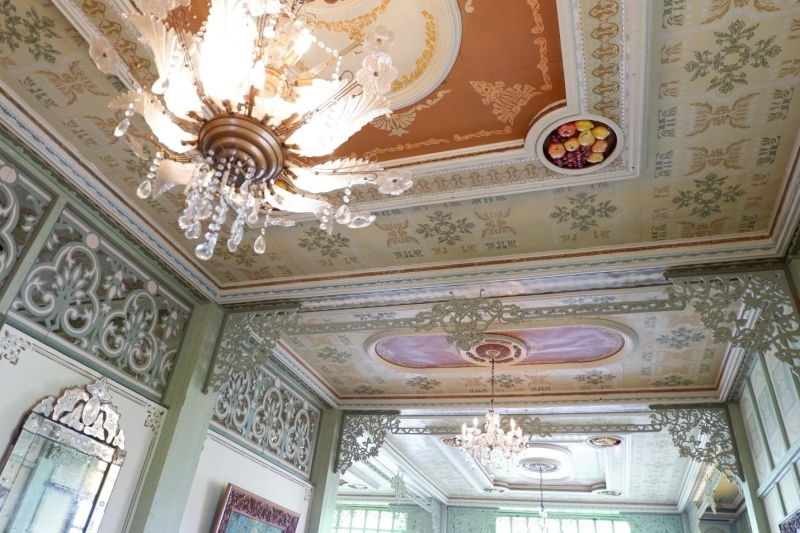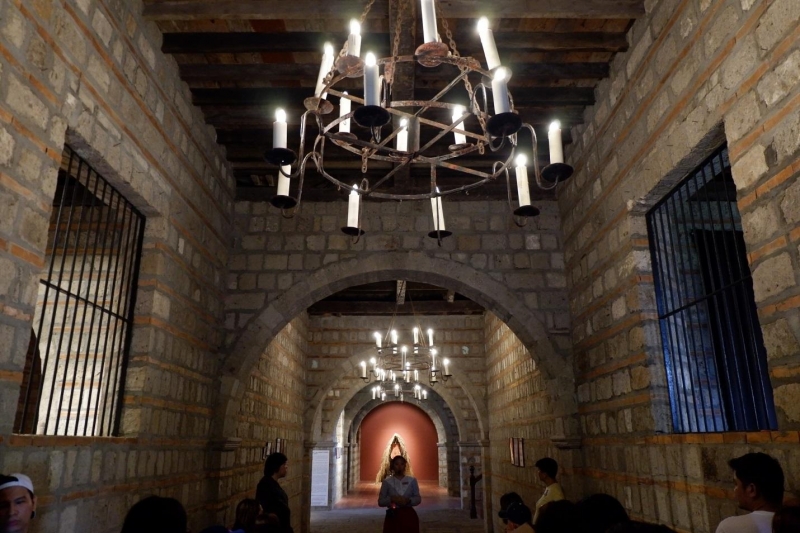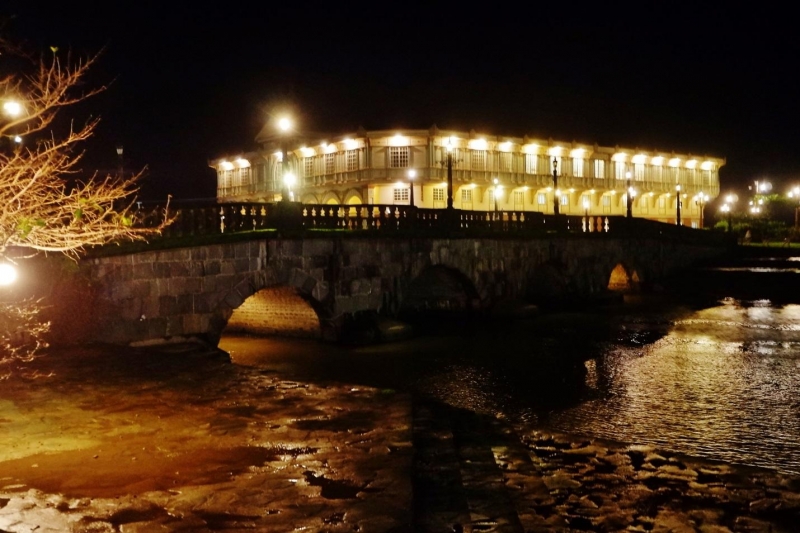 My favourite is Estero de Binondo, which resembles the canals of Venice in Italy. Las Casas has a European vibe by the way. The resort is also overlooking the West Philippine Sea which gives a glimpse of the Corregidor Island and the Bataan Nuclear Power Plant in the horizon. On weekends, it hosts shows and performances but unfortunately, we didn't get to witness them as we were there on weekdays. But I saw ladies in their "Baro at Saya" walking around. It is also becoming a favourite for pre-nuptial shoots.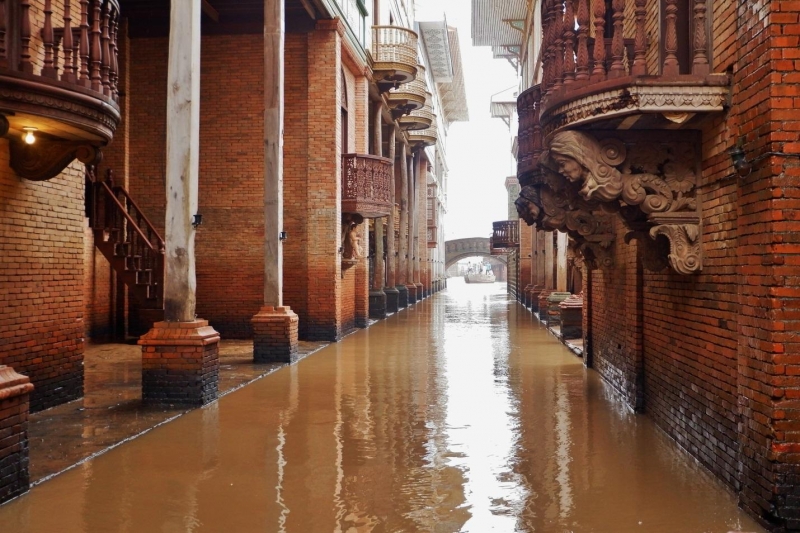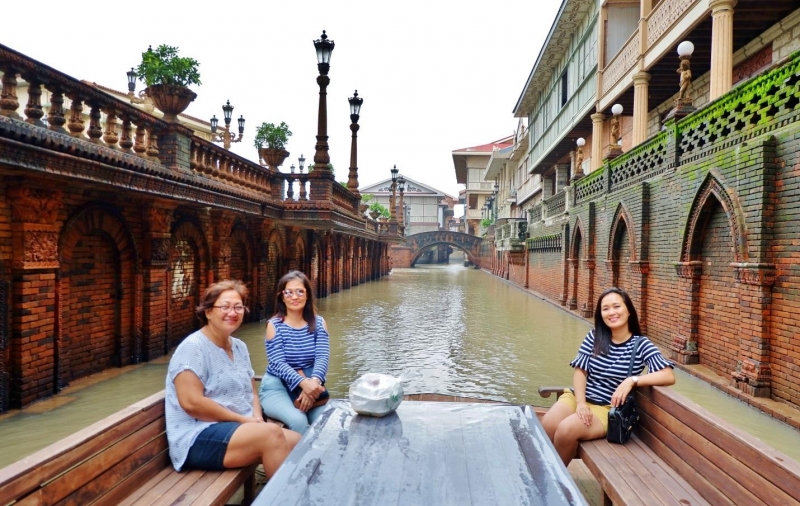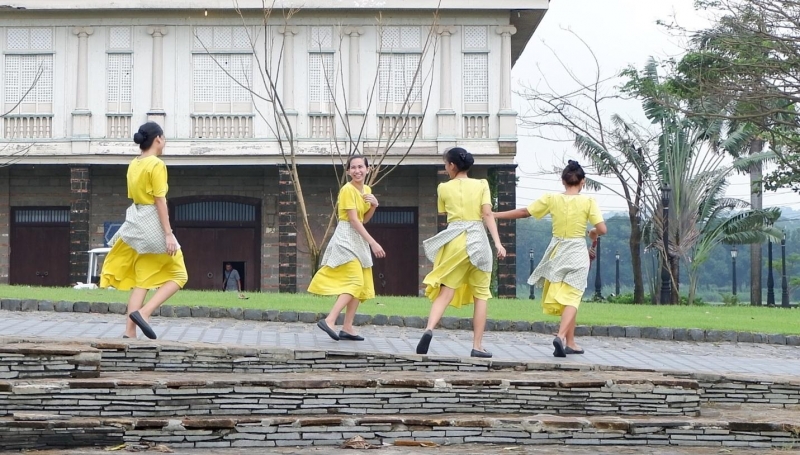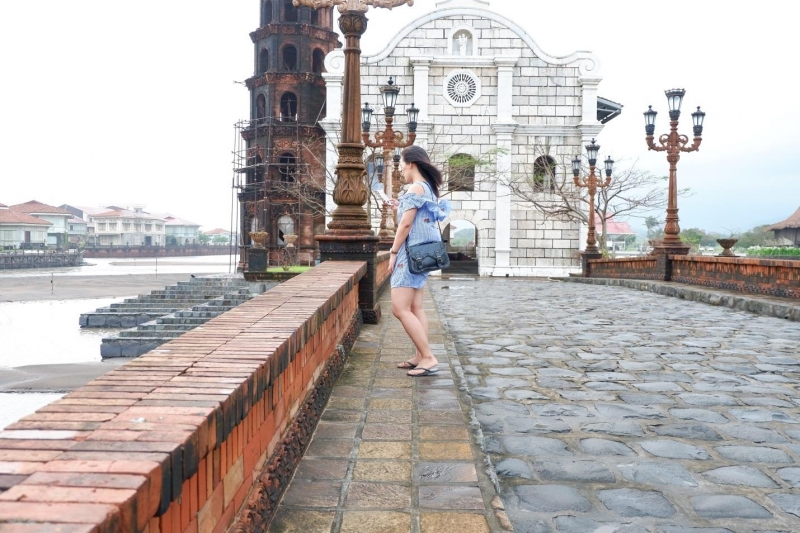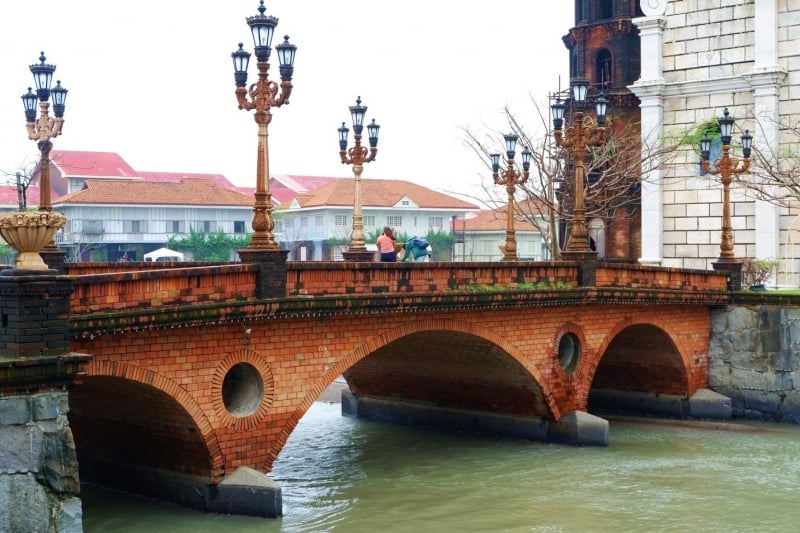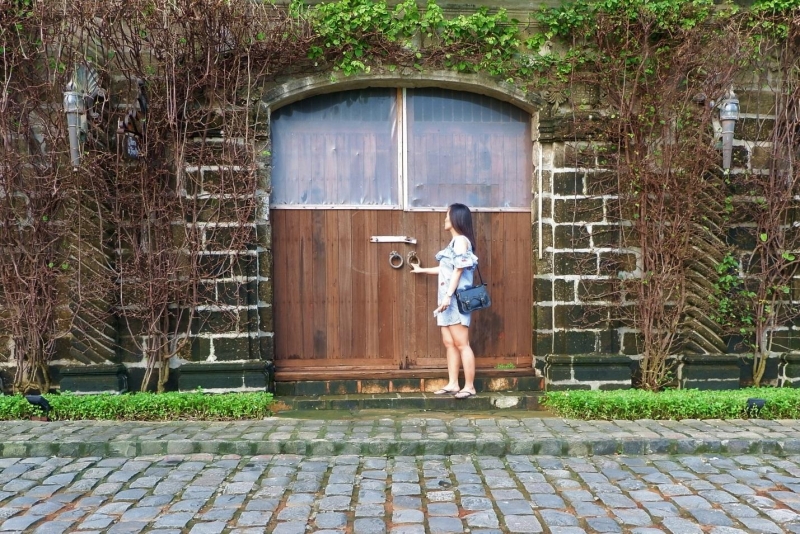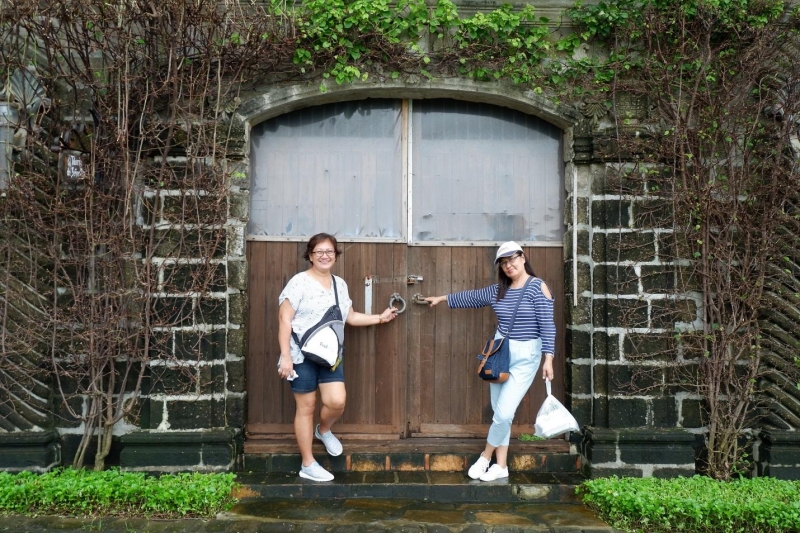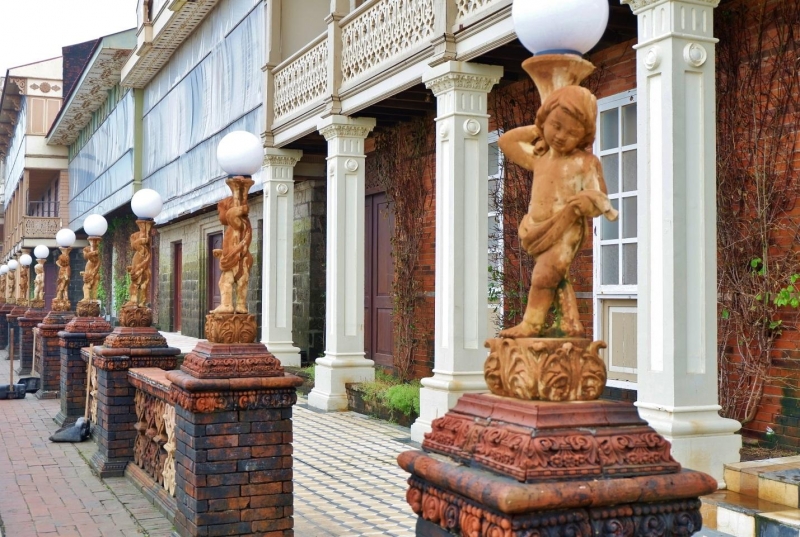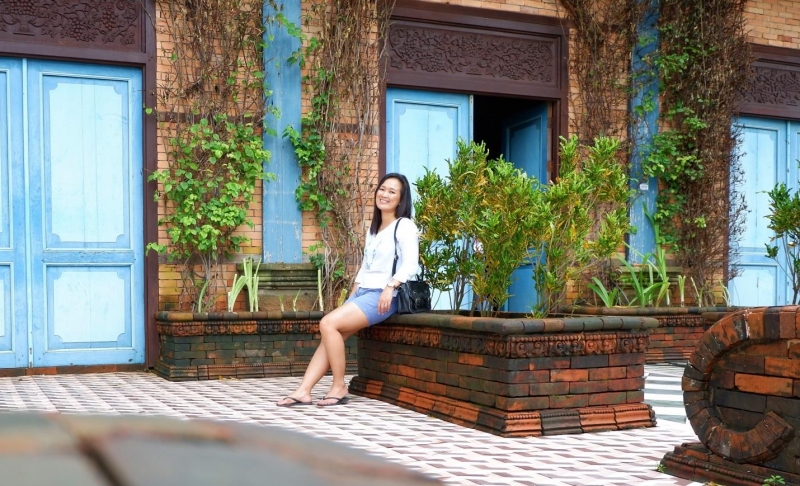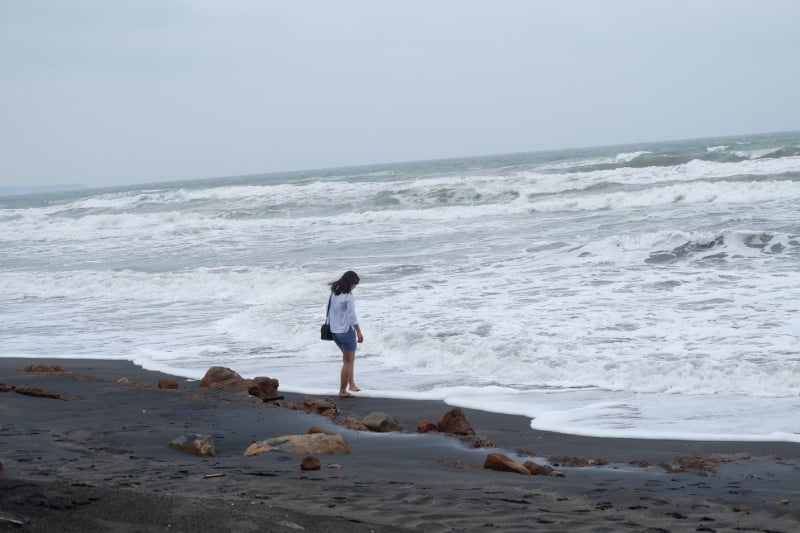 How to go there from Manila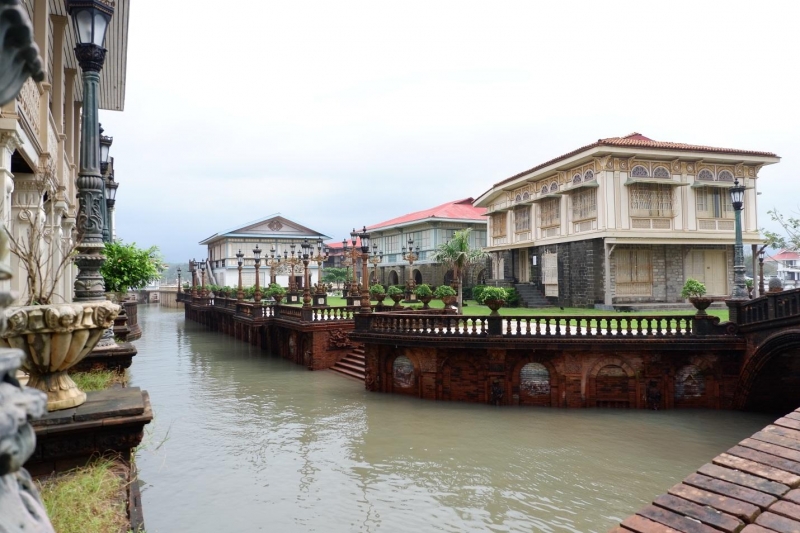 There are several bus lines that go to Bataan. But we took the Genesis bus in Cubao because it is the most convenient for us and is not affected by the provincial bus ban. They also have a terminal in Pasay but due to the ban in EDSA that was implemented last August 16, you have to take the bus that leaves at least at 5am because it is no longer allowed to pass through EDSA starting 7am. The first trip in Cubao station leaves at 2am and the succeeding trips are at a 20 to 30-minute intervals. The first trip in Pasay terminal leaves at 12.30am. Depending on your location in Manila, you can also take Victory Liner or Bataan Transit.
Take the Genesis bus bound for Balanga for ₱200 and get off at the bus terminal. Travel time will take around 2 hours and 45 minutes up to 3 hours, depending on the traffic. From there take a jeepney to Bagac for another 45 minutes for ₱48. Tell the driver to drop you off at the tricycle terminal that will take you to Las Casas. That will be a 7-minute tricycle ride to the resort for ₱50 per person. Since we boarded the Mariveles-Balanga route, the bus did not pass by the Genesis terminal, and so we got off at Ala-uli and took a jeep to Bagac for ₱38. You will come back to Manila the same way you went. It is also important to know that the last Genesis bus back to Manila leaves at 7pm.
Day tour or overnight stay
Whether you'll go for a day tour or stay overnight depends on you. Please check the inclusions before you decide. You also have to consider the travel time and availability of public transportation. I chanced upon a double deluxe room for ₱4,000 so I decided we stay overnight. Plus, it's tiring if you shuttle back and forth on the same day. Since there were three of us, we were charged an additional ₱1,500 for a total of ₱5,500 for three persons. That's around the same amount as the day tour admission at ₱1,850 per person. The room rate, though, was inclusive of buffet breakfast for one person only so I paid ₱650 each for breakfast at Hotel de Oriente. It really depends on the offered package. Our room rate is also inclusive of free tramvia ride and free heritage walking tour. And here 's the bonus – we were upgraded to a quadruple room at Casa Meycauayan. I booked our reservation directly on their website as that is much cheaper than booking on other platforms, according to their staff.
Also read: A Day Trip to Las Casas Filipinas de Acuzar: Itinerary, Costs & Tips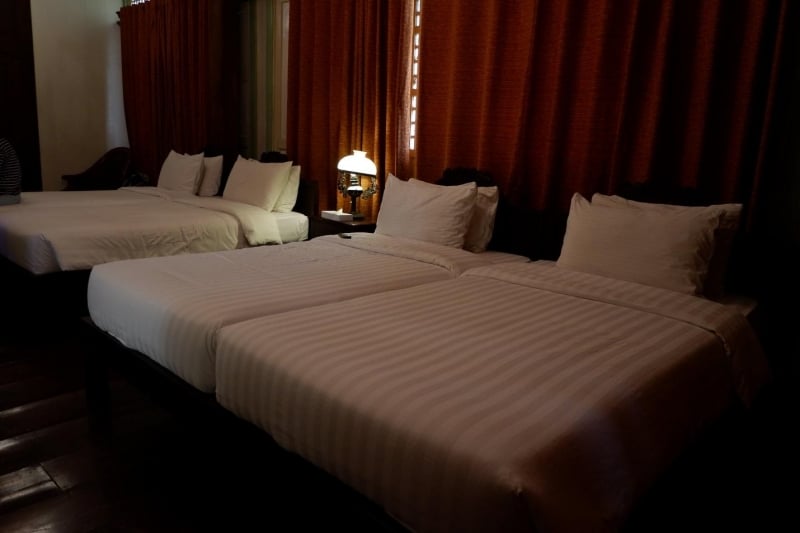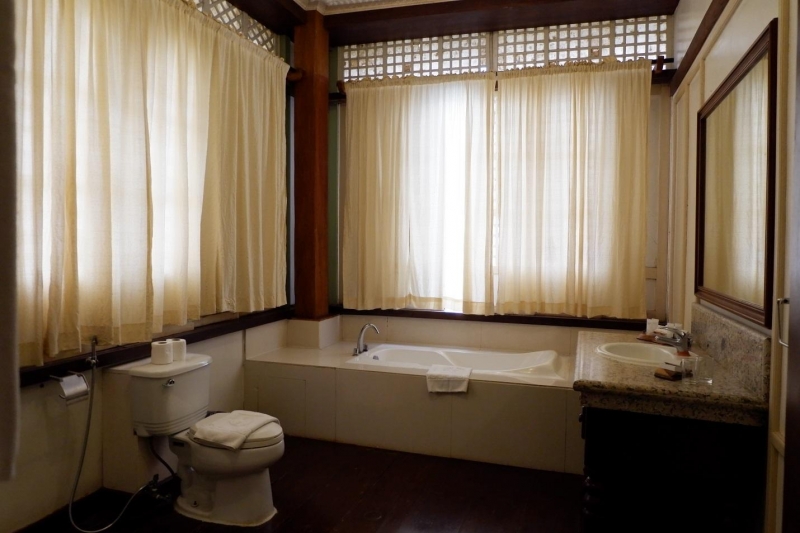 Other paid tours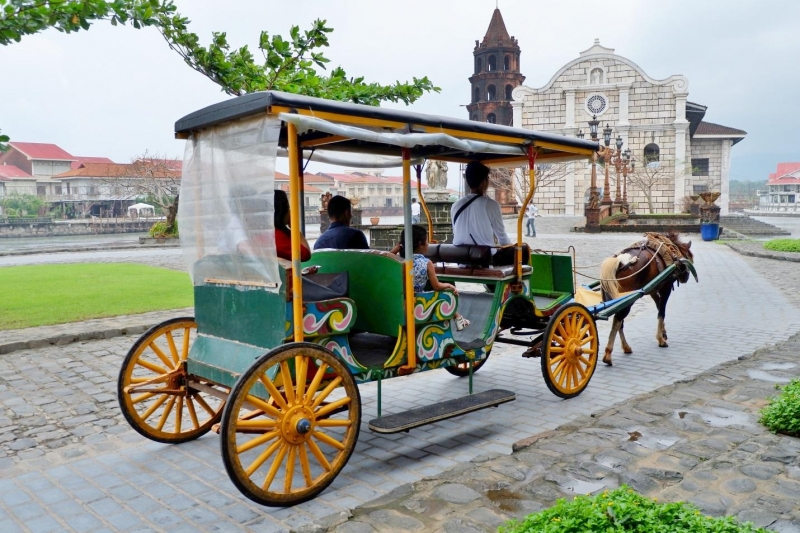 Some package rates do not include other paid tours like the kalesa ride which costs ₱75 per person and the Balsa or boat ride for ₱300 (some months it's ₱500). The tour at Hotel de Oriente costs ₱200 (some months it's ₱300). Get your stub at Casa Lubao. Do check the rates before you go as they may change from time to time.
Transportation inside the resort
The tramvia or the train ride is usually free. Unfortunately, it was not operational during our visit as it has to undergo some repairs. There are jeepneys going around the property and you can ride them for free. You can also rent a bike or a golf cart.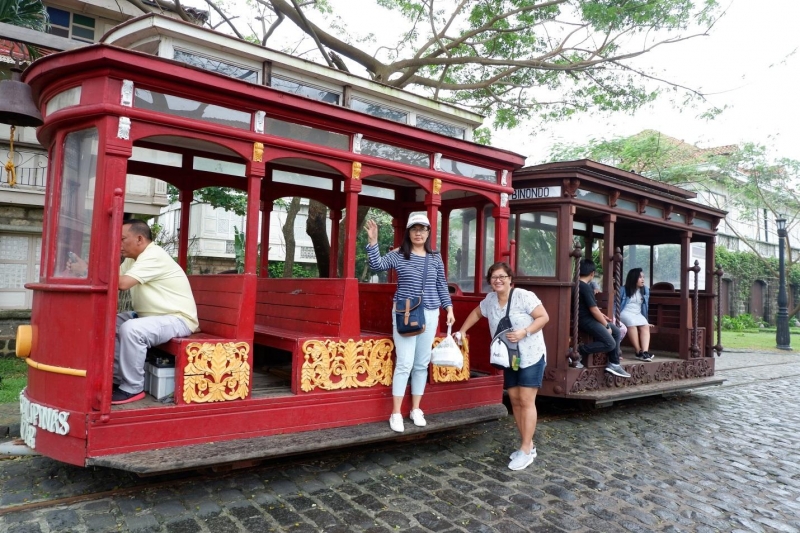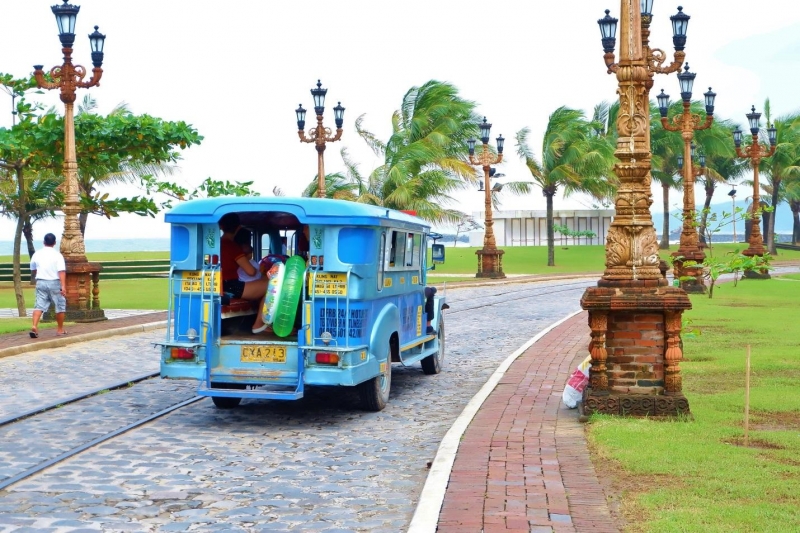 Other useful information
Cash and credit card
Ran out of cash? There is a BDO ATM machine at the reception area. The restaurants also accept credit card as payment.
Back to the bus terminal from Bagac
You can ask the help of the staff to radio a tricycle driver for you. The last jeep from Bagac which also happens to be beside the tricycle terminal leaves at 6pm. And did I mention earlier that the last Genesis bus bound for Manila leaves at 7pm? If you are bringing your own car, of course this will not be an issue at all.
Meals
Shared meals start at ₱350. Soda is grossly expensive at ₱105. The western restaurant, Café Marivent, is on the second floor of the reception area. La Bella Teodora is an Italian restaurant adjacent to Casa Binan and the Filipino restaurant is in Casa Unisan near the pool area. They serve really good food. The taro ice cream is a must-try.
So there, I hope this has helped should you plan your trip to Las Casas soon. Feel free to ask questions or add your comments.
Maligayang paglalakbay sa Las Casas Filipinas de Acuzar! 🙂