Right after I moved on from watching my first K-drama, my cousin introduced me to the OG of K-drama actors — Lee Min Ho. Soon enough, I heard my friends going on and on about his newest drama, The King: Eternal Monarch. Although I haven't watched any Lee Min Ho shows, the craze was enough to pique my interest.
So, I asked around.
My boss, who's a self-confessed K-drama lover, agreed that Lee Min Ho is the OG. I asked her how many Lee Min Ho shows exist, to which she replied: "Marami na." This spiked my curiosity all the more. Who is this Lee Min Ho, and why is he so famous?
If you share the same questions, I present to you an outsider's perspective of all Lee Min Ho shows from 2003 to 2009. On the other hand, if you're a Lee Min Ho fan, feel free to share your most valuable insights in the comments section. I'd love to read them!
Also read: Watch Hyun Bin All Day: Here's A List Of All His Netflix Shows!
1. Sharp (2003)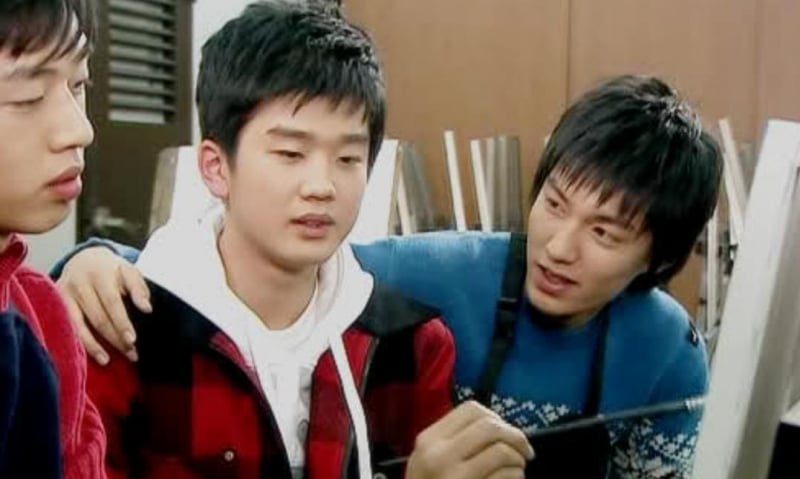 Like most of our own, Lee Min Ho's career had humble beginnings. His first TV show appearance was for Sharp, a K-drama following the lives of high school students Lee Ok-Rim (Go Ara), Jang-Wook (Seo Hyun-suk), and Yoo Ah-In (Yoo Ah-In). What's Lee Min Ho's role here, you ask? An additional art student! Hey, everyone starts somewhere, right?
2. Nonstop 5 (2004)
The following year, Lee Min Ho starred in the Nonstop series for its fifth season. Basically, the sitcom presents the everyday lives of high school dormmates.
Nonstop, which first aired in 2000, was popular across South Korea for casting teen idols. Jung Hyung-don, Lee Jung, Kang Kyung-Jun, Ku Hye-Sun, and Hong Soo-A, to name a few, were the main cast in the show. By 2004, Lee Min Ho guest appeared in Nonstop.
3. Recipe of Love (2005)
Again sporting a minor role, Lee Min Ho appeared in Recipe of Love in 2005. The plot of the series revolves around Soon-Jin's (Jang Seo-Hee) aspiration to expand her restaurant business. It follows the ups and downs of her family, as well as her brewing love story with Kang Sae-Han (Jeon Kwang-Leol). As for Lee Min Ho's role? Well… he was a waiter.
4. Secret Campus (2006)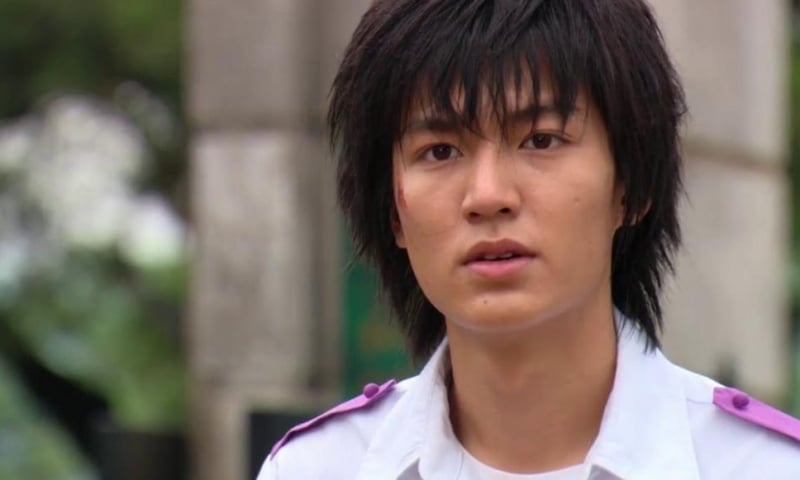 In 2006, Lee Min Ho finally landed his first main role in Secret Campus. Another series that tells the tales of students, Secret Campus zooms in on the different personalities of Korean high schoolers.
The drama revolves around topics most high school students deal with. Impressively, Secret Campus delves into more serious topics such as mental health issues, bullying, and relationships. Lee Min Ho plays Park Du-Hyeon, one of the students in the campus.
5. Mackerel Run (2007)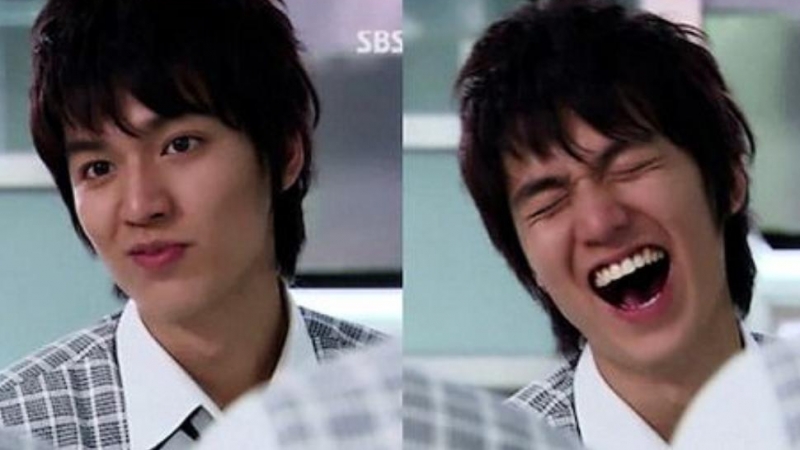 Lee Min Ho shows really started as entertaining high school dramas, and Mackerel Run proves to be a part of that. Unlike his previous series, this one leans more obviously on the comedic side.
Lee Min Ho plays Cha Gong Chan, a student in a top private school in Gangnam District. He falls in love with a transferee, who motivates him to attend his classes. But because of his bad grades, he can't miss school again; or else, he faces expulsion.
Although Mackerel Run ended a little bit too soon because of its low ratings, it brought Lee Min Ho's career to new heights. Filled with slapstick comedy, the show proved how endearing our OG K-drama actor could be. The show rerun in 2009 when Lee Min Ho and his Mackerel Run co-stars Moon Chae-won and Park Bo-young rose to fame after advancing their careers.
6. I Am Sam (2007)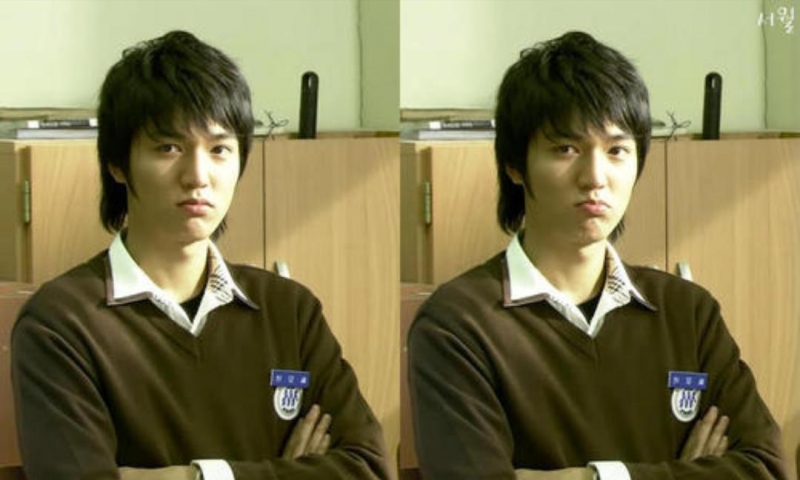 Lee Min Ho took a step back in 2007 as he played a supporting role as Heo Mo-se in I am Sam. The series actually takes off from the Japanese comic series, Kyōkasho ni Nai!. Jang Yi-san (Yang Dong-Geun) plays the tutor of a troublesome child, who also happens to be the only daughter of notorious gang leader Jae-Kon Yu (Park Jun Gyu).
I am Sam zeroes in on the conflicts among the teachers and high school students. In the series, Lee Min Ho acts as the principal's son.
7. Get Up (2008)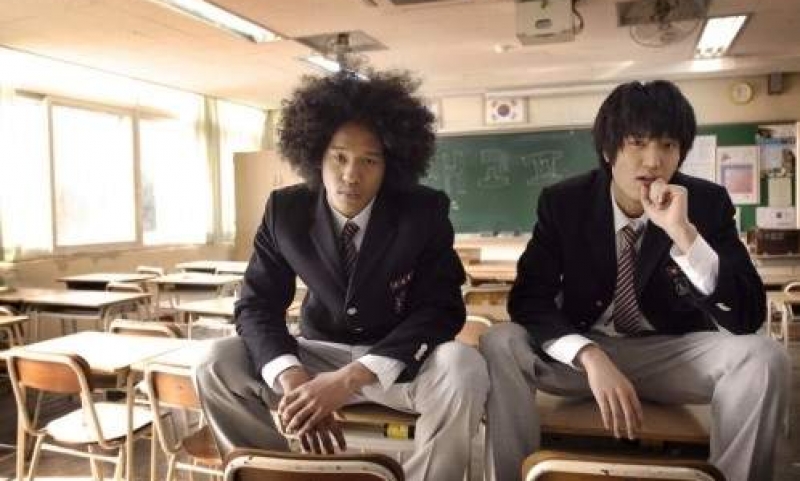 High school drama continues as Lee Min Ho plays Min Wook-gi in Get Up, a television film about the problems teenagers encounter in school. Only having run one episode long, Get Up briefly follows the life of a troubled Wook-gi.
Wook-gi gets into a fight with classmate Doo-heon (Rhyme), which results in suspension for the latter and disciplinary action for the former. As Wook-gi accomplishes his services (cleaning his teacher's car), he finds out that his girlfriend is going on a ski trip with another man. A lighthearted tale of the life of a rebellious student, Get Up chases after Wook-gi in his adventures and misadventures as he tries to pursue his girlfriend.
8. Boys Over Flowers (2009)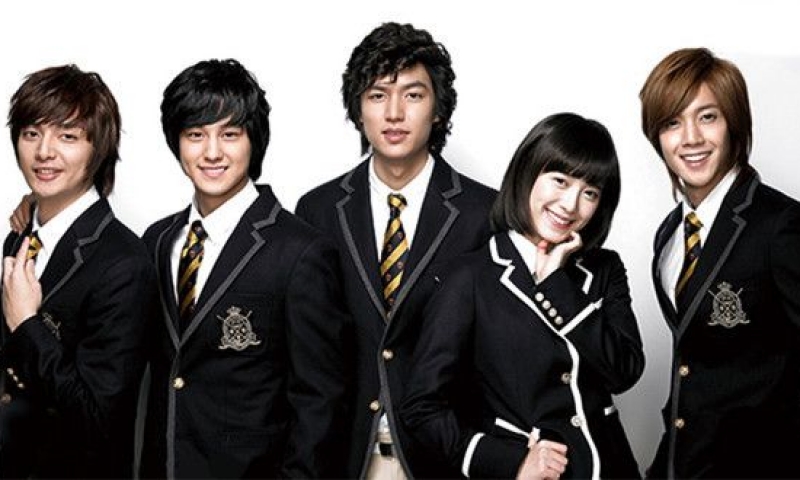 Now, this series needs no introduction. If you know Lee Min Ho at all, you'd also know Boys Over Flowers. But for those who haven't watched the series yet, here's a quick recap!
Boys Over Flowers trails after the life of Geum Jan-Di (Ku Hye-sun), a working-class girl who earns a scholarship for the prestigious Shinhwa High School. Gu Jun-pyo (Lee Min Ho) is the son of the head of the said school. He's also the leader of the F4, the most popular group of boys in Shinhwa High School.
To cut the long story short, Jun-pyo falls in love with Jan-Di. Obviously, this brings a lot of drama into their lives as their families are not supportive.
Without further spoiling the series, we'd like to recognise Boys Over Flowers for bringing Lee Min Ho to his superstardom — not only in South Korea, but across Southeast Asia.
Also read: Not a K-Drama Fan? Binge-Watch These Nostalgic Taiwanese Shows Instead
9. Personal Taste (2010)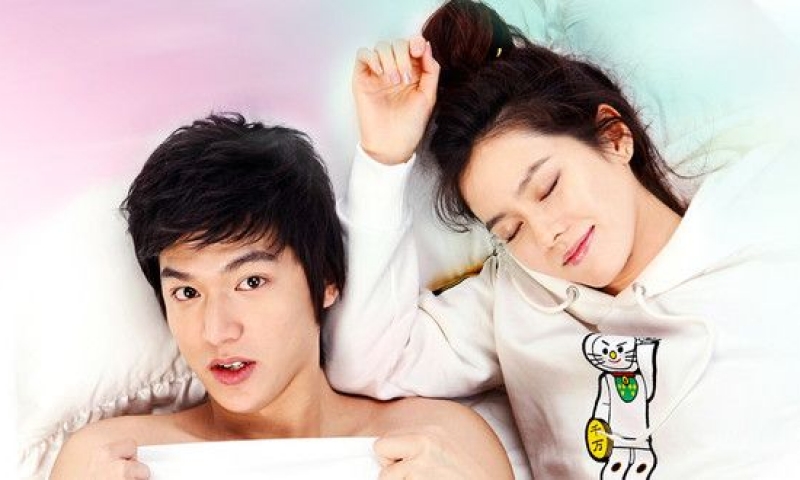 After Boys Over Flowers, Lee Min Ho proceeds to play the lead role in Personal Taste. His character, Jeon Jin-ho, is an architect who is very organised and meticulous. Contrasting him, furniture designer Park Kae-in (Son Ye-jin) has messy habits.
Proceeding a complicated turn of events, Jin-ho and Kae-in end up living together as platonic roommates. Jin-ho pretends to be gay, and Kae-in becomes very comfortable with him. Eventually, Jin-ho falls in love with Kae-in, who still has no clue about his real sexual orientation.
Bonus: Is Son Ye-jin familiar to you at all? Leave a comment if you've watched her latest K-drama! (I know I did.)
10. City Hunter (2011)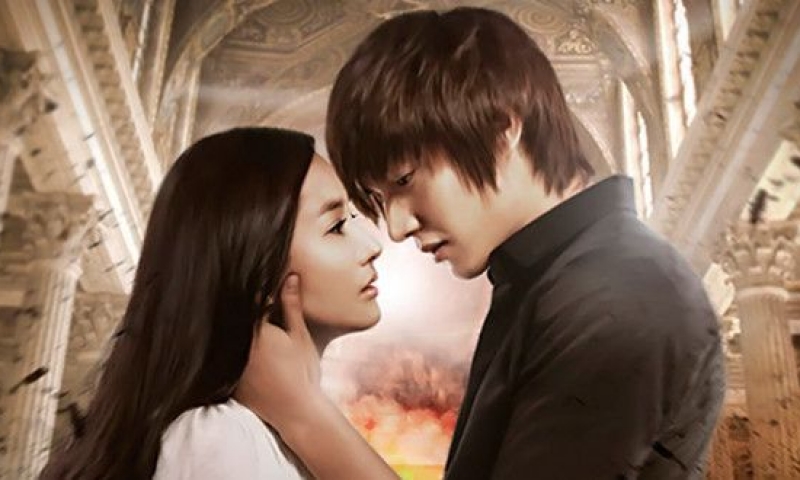 Following his hit in Boys Over Flowers, Lee Min Ho starred in another well-received K-drama in 2011. In City Hunter, Lee Min Ho is Lee Yoon-Sung. He works as a bodyguard at the Blue House for the National Communication Network Team; but, he has a hidden agenda to avenge his father's death. He plans harm against the five politicians who murdered his father.
Yoon-Sung meets Kim Na-Na (Park Min-Young), also a bodyguard at the Blue House. The two fall in love, which complicates Yoo-Sung's mission.
In City Hunter, Lee Min Ho shows off his acting skills in his thrilling action scenes. The story revolves around revenge and relationships — inevitably hooking the audience with its story developments.
11. Faith (2012)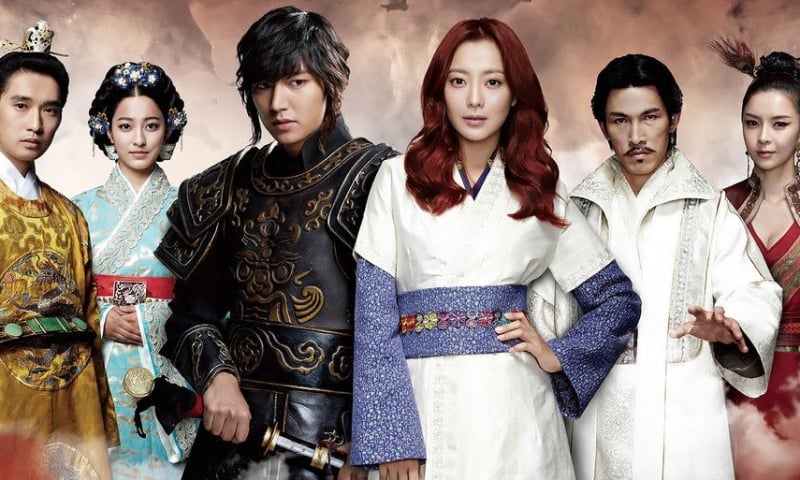 If unusual storylines interest you, you should check out The Great Doctor. The story follows  Yoo Eun-soo, a present-day doctor (Kim Hee-sun) who gets kidnapped into the Goryeo period. His kidnapper is Choi Young (Lee Min Ho), the bodyguard of the Goryeo king (Ryu Deok-hwan) and queen (Park Se-young). The story reveals that the royals view Eun-soo as someone who can save the queen's life.
While Young promises Eun-soo that he'll return her to the present-day world, the king schemes for her to stay. As Eun-soo is stuck in the year 918, she finds herself falling in love with Young.
12. The Heirs (2013)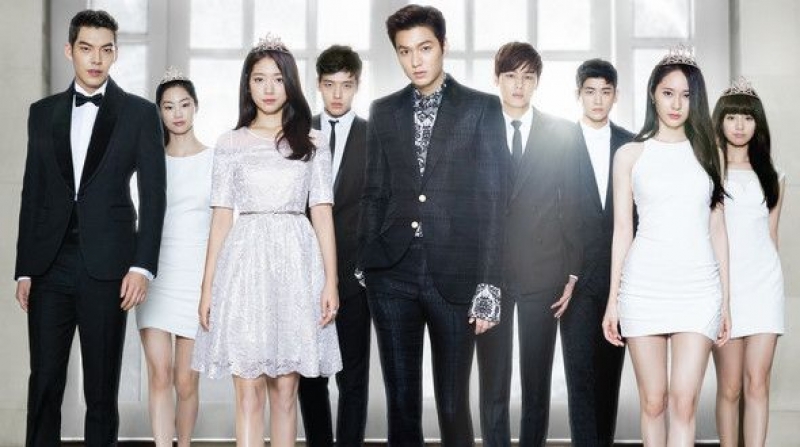 If anything, The Heirs feels like a throwback to early Lee Min Ho shows. But not like his other Korean high school dramas, this particular series strangely reminds us of Gossip Girl. Oddly enough, Lee Min Ho is basically Serena van der Woodsen; Kim Woo Bin is Blair Waldorf.
Like the popular American drama, The Heirs follows a group of moneyed high school students. Kim Tan (Lee Min Ho) is set to take over a Korean conglomerate. His greedy brother, Kim Won (Choi Jin-hyuk), hinders him and exiles him to the US.
While Tan is in America, he meets Cha Eun-sang (Park Shin-hye) and falls in love with her — despite him being already engaged to a fellow heiress. Upon returning to Korea, Tan is reunited with his best friend, Choi Young-do (Kim Woo Bin). Young-do later falls in love with Eun-sang, too. Does Tan choose his family business and best friend, or the love of his life? I guess we'll have to watch the series to find out. X-o-x-o!
13. Legend of the Blue Sea (2016)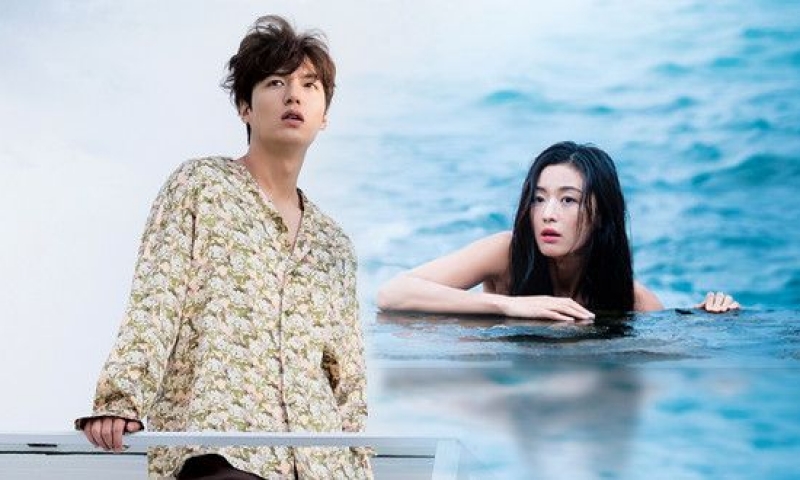 In 2016, Lee Min Ho took a role in another fantastical series. Legend of the Blue Sea is a love story between a con-man (Lee Min Ho as Heo Joon-jae) and a mermaid (Jun Ji-hyun as Shim Cheong). This series tackles reincarnation and fate, as much as unrequited love and broken dreams.
But before acting as Joon-jae, Lee Min Ho shows up in The Legend of the Blue Sea as Governor Dam Ryung of the year 1598. One fateful night, Ryung discovers a mermaid and falls in love with her. However, the two never meet again. Through a time capsule, he warns his future self about the tragic love story that may occur.
Fast forward to the present day, Joon-Jae tries to swindle a huge amount of money from a suspect. As he carries out his mission, he meets the mermaid, Shim Cheong — the very one his past self warned him about.
Also read: Korean Drama Bucket List: 17 K-Dramas That Will Take You Around the World
14. DMZ, The Wild (2017)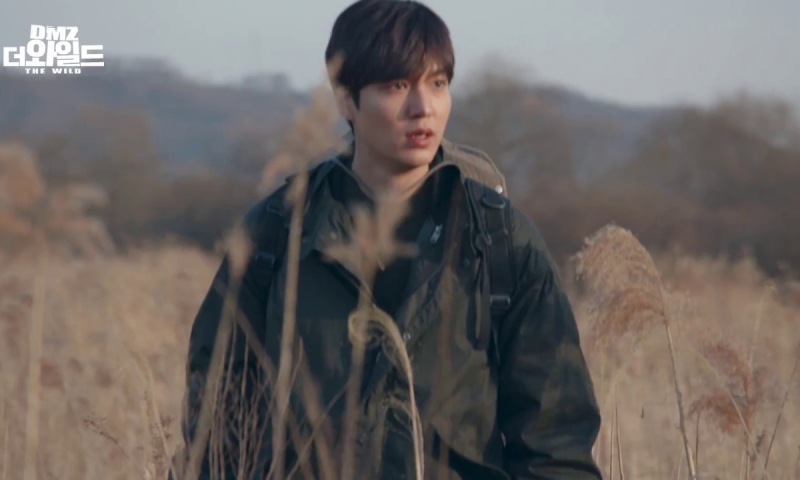 Curious about the DMZ? We are, too. Can you believe that Lee Min Ho actually visited this restricted area to film a nature documentary? The actor actually immersed himself in the virgin forests for 17 months, documenting the wildlife for DMZ, The Wild. The documentary gives off a rather painful imagery of the fierce animal kingdom and brutal human wars.
In DMZ, The Wild, Lee Min Ho shows us beautiful, exotic creatures that only a few can ever see. He even gives us a peek into the lives of the DMZ soldiers who guard the area constantly!
Also read: 12 Must-Watch Travel Documentary Shows to Feed Your Adventure Cravings
15. The King: Eternal Monarch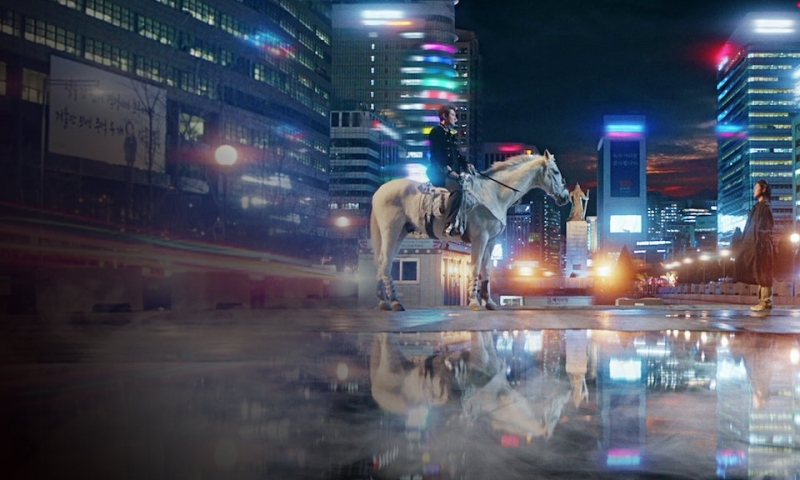 Finally, we reach the latest of all Lee Min Ho shows. Just last April, Netflix started streaming The King: Eternal Monarch. The series tells the story of the fictional Kingdom of Corea. Its narrative begins in 1994, where the king (Kwon Yool) is murdered by his brother, Lee Lim (Lee Jung-Jin).
Twenty-five years pass, and the show reveals the new ruler of the Kingdom of Corea: King Lee Gon (Lee Min Ho). In the pursuit of uncovering a mysterious part of his childhood, he enters a forest and finds himself in the parallel world of the Republic of Korea.
As the series is still ongoing, we're on our toes for what happens next!
Also read: 10 Streaming Sites in the Philippines That Are Worth Your Subscription
So, which among these Lee Min Ho shows is your favourite? Don't hesitate to let us know in the comments!