In the middle of the COVID-19 pandemic, we find that not all hope is lost — especially not with people who fight tooth and nail to protect our safety. Recognising all essential workers as our modern-day heroes, Life Cycles PH and Robinsons Malls have partnered up to give back to the people who help provide us with our needs every day.
Also read: An Open Letter to Frontliners — We Stand with You
Life Cycles PH and Robinsons Malls give back
As Robinsons Land Corporation (RLC) continues to help make everyday necessities accessible to the public, they also ensure that their frontliners are well-taken care of during the ongoing pandemic. Just recently, essential workers at Robinsons Malls received a generous donation — a total of 65 bicycles from Life Cycles PH, an organisation built in response to the suspension of public transportation in Metro Manila. 
Also read: Free Bus Rides Are Available for All Health Workers Nationwide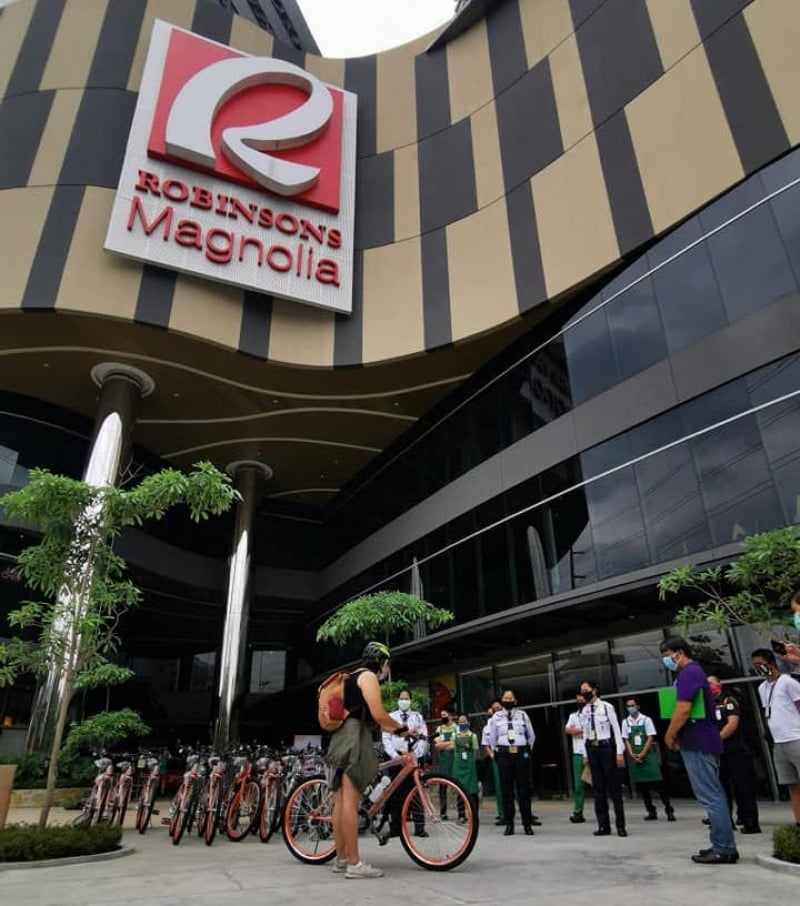 Through this partnership, Life Cycles PH and RLC were able to extend their gratitude to frontliners at Robinsons Galleria, Robinsons Magnolia, and Forum Robinsons, and help them save on transportation costs. The donated bicycles will provide the malls' security guards, housekeeping personnel, supermarket baggers, and cashiers with a healthy and sustainable way to get to and from work. 
To add to this, it is also their hope that this initiative will help make cycling a more accessible alternative for getting around Metro Manila. By creating avenues for this sustainable form of transport to become more widely used, they are optimistic that this could lead to creating more bike-friendly infrastructure around the metro.
Also read: COVID-19 Heroes: These Pinoys Use Their Skills to Fight the COVID-19 Crisis
To our frontliners — we are grateful to you
Along with RLC and Life Cycles PH, we salute our modern-day heroes. You are the very people who work to make sure we always have a safe place to come back to, both now and once regular operations resume. We stand with you, and we thank you for your unwavering service every day and through the most difficult of times. 
To all our readers, we invite you to continue to do what you can to give back, whether it's through supporting a volunteer organisation, donating in cash or in kind, or putting together care packages for our everyday heroes.
---
Information and photos extracted from a press release issued by Robinsons Land Corporation.