Exploring Metro Manila at night is something you definitely don't want to miss out on. The possibilities are endless even during sundown. From catching scenic views to enjoying exciting activities, there's always a place for however you wish to spend your night out. To help you decide, I've curated a list of the best things to do and places to visit in Manila from dusk to dawn.
What are you waiting for? Read on and find out how to make your trip to the Pearl of the Orient, worthwhile!

Also read: Nightlife in Manila: 10 Speakeasies You Have to Check Out
Fun things to do and cool spots to check out in Manila at night
1. Check out the Manila nightlife scene in Poblacion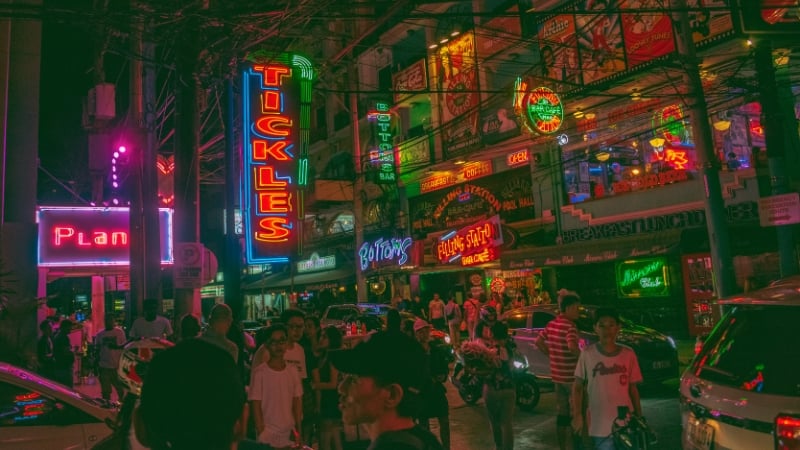 There are tons of trendy places in the metro that allow you to experience the Manila nightlife scene. From nightclubs and speakeasies, to comedy bars and sports pubs, there's always a place for every kind of night owl. These late-night spots showcase the best of Manila's eats, music scene, and sense of community. If you're looking for a great spot to explore all of these, head to the buzzing district of Poblacion tucked away in Makati City!
Also read: A Going Out Guide: Where to Eat in Poblacion From Day to Night
2. Sing your heart out at a karaoke bar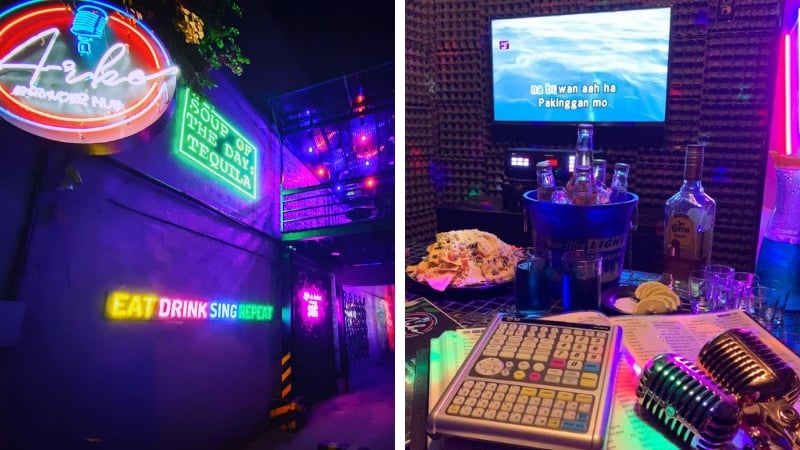 If there's anything you need to know about Filipinos, it's that we love karaoke! You'll catch most Pinoys singing their hearts out to OPM love songs at birthday parties, family gatherings, or a typical night on the weekends. That said, one of the best things to do in Manila at night is to hit the karaoke bars.
Apart from unleashing your inner superstar, you can also enjoy the night with food and drinks. Enjoy a variety of pulutan (Filipino term for snacks that are best paired with booze) like sisig and tokwa't baboy. And take your pick among local alcoholic beverages for that extra boost of liquid courage! 
3. Catch live music by local indie bands and artists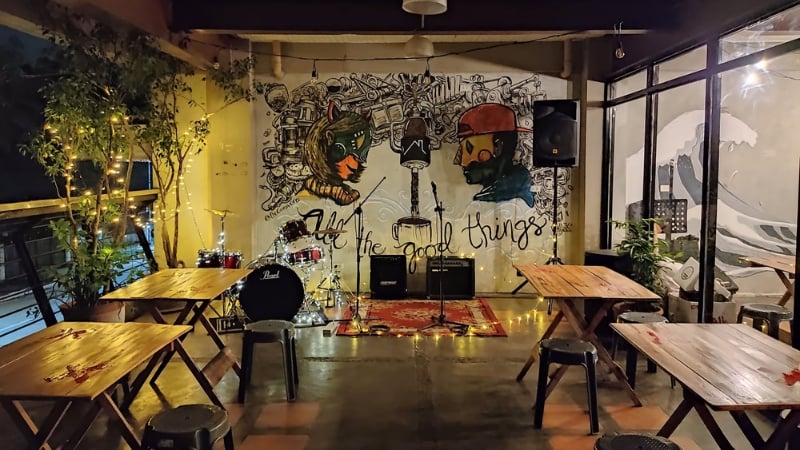 Another must-do in Manila at night is to catch the indie music scene in bars like Jess & Pat's in Quezon City or saGuijo tucked away in Makati City. This side of the local music industry showcases a plethora of talented artists, vibrant crowds, and an overall great atmosphere.
I kid you not when I say that if there's any place on Earth I'd rather be, it would most definitely be in these small yet dynamic enclaves. It reminds me of everything I hold dear and near to my heart: great music, good food, and the longest friendships I've ever had. So, if you're looking for great hangout spots to see more of the Manila nightlife, I suggest hitting these places out! 
4. Go on a food trip in Binondo, the Chinatown of Manila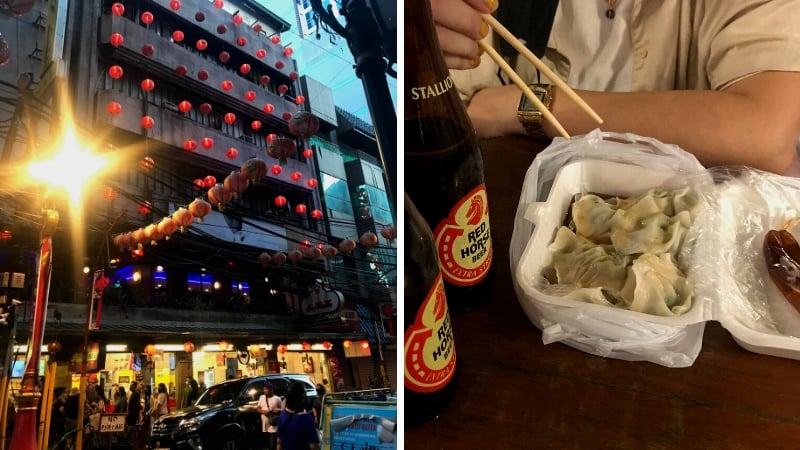 What's a trip to Manila without a foodie crawl? The metro is filled with lots of great places to appease your hunger. From dine-in restaurants to night markets to street food stalls, there are so many options to choose from. One of the most frequented spots for a food tour would be  Binondo in the City of Manila — the oldest Chinatown in the world. This bustling district is home to eateries that serve authentic Chinese and Filipino dishes to savour. Get transported into a whole new world and explore the rest of Old Manila for a gastronomic adventure! 
Also read: 10 Restaurants in Binondo for Your Next Food Crawl
5. Plan a dinner cruise for your special someone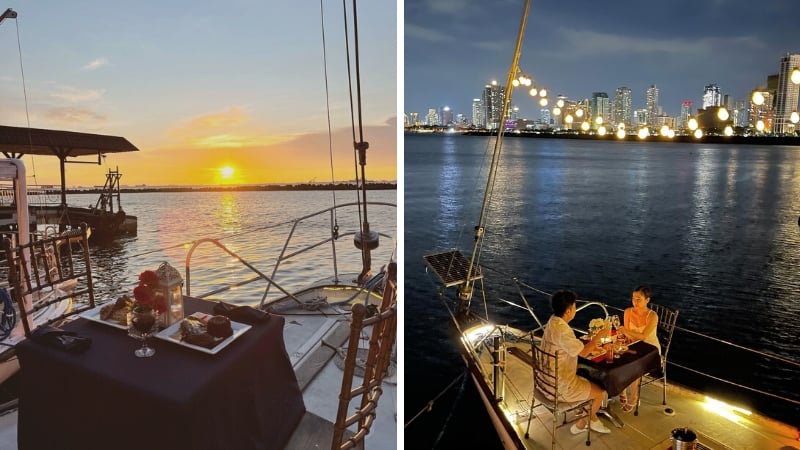 Invite your loved ones to wine and dine with a view at Manila Bay — the Philippines' central port. Level up your dining experience aboard a private yacht and witness the best sunset you'll ever see. Without a doubt, it's the perfect place to be in Manila at night, especially if you're celebrating an important occasion. Apart from private dinners and events, you can also rent the yachts for photo and video shoots!
Also read: 10 Unique Local Restaurants That Take You Out of Your Comfort Zone
6. Get a chance to hit the jackpot at City of Dreams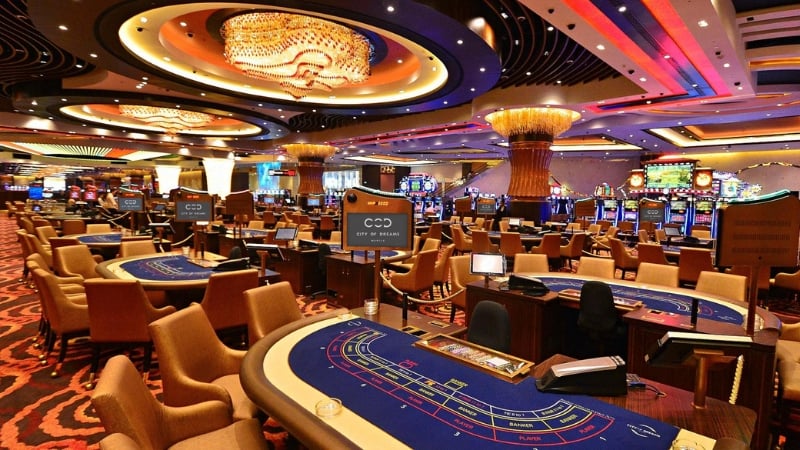 Feeling bold and fearless on your night out in Manila? Head to the City of Dreams to chance your luck! It's one of the most frequented places to visit in Manila, where foreigners and locals go for leisure and entertainment. This integrated hotel, casino and resort provides unparalleled services and amenities. Its new casino complex holds exhilarating gaming facilities like slot machines and poker tables. Who knows, maybe luck's on your side and you'll hit the jackpot! 
Chill and budget-friendly activities to do in Manila during sundown
7. Go jogging around national parks for a breath of fresh air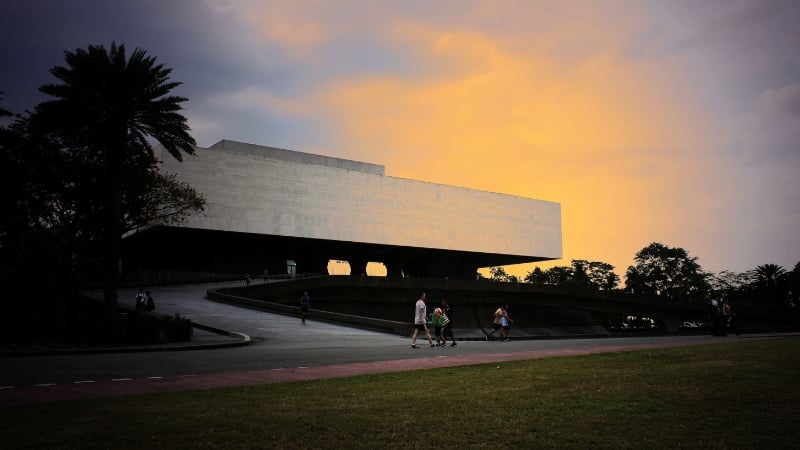 Jogging might be the last activity on your list of things to do in Manila, but it's one of the many Manila activities that don't require much spending. If you feel the need to break a sweat, there are tons of open green spaces for you to do just that. Take a breather from all the city buzz and step into national parks for a change of view. Some of the best places to run, jog, and walk include Luneta Park, Ayala Triangle Gardens, and MOA Seaside Boulevard.

Note: The best time to go jogging would be late in the afternoon or very early in the morning. Not only does it over the prettiest skies you'll ever see, but you'll avoid the scorching mid-day heat. 
Also read: 7 Nature Parks in Metro Manila for Social Distanced Day Trips
8. Try out night photography and capture the best moments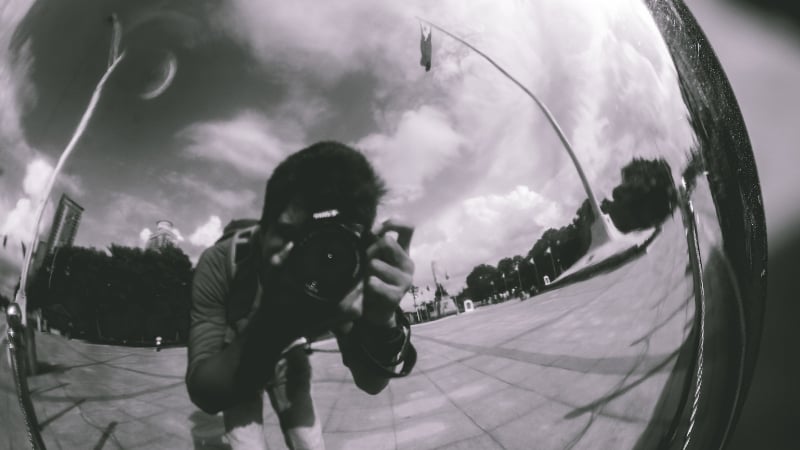 The city is a melting pot of new and old cultures, therefore offering a myriad of picturesque buildings, sights, and even people. I highly recommend lugging your camera with you wherever you go, so you can capture the best highlights and moments on your trip. As much as you want to catch Manila by day, you'll be just as amazed to witness it between dusk and dawn. From stunning night cityscapes to low-lit alleyways and more, there are tons to see through your lens. Plus, it's one of the easiest and cheapest Manila activities to do at night!
Also read: 12 Film Photography Apps That Will Level Up Your Travel Photos
9. Join a group night walking tour in Intramuros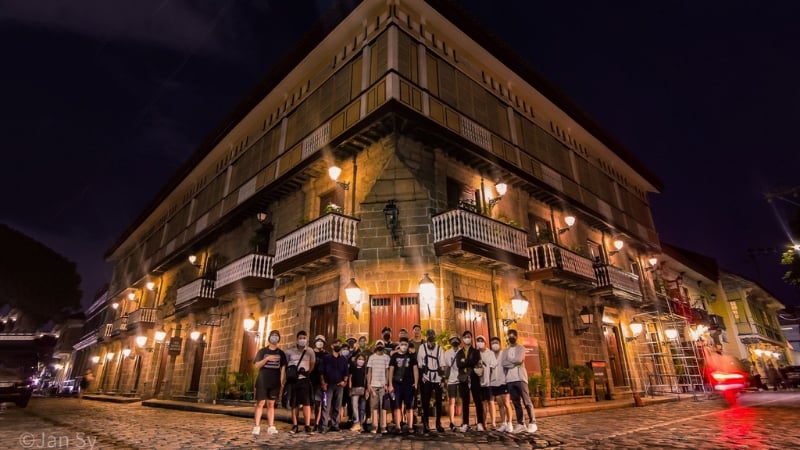 What better way to learn about Manila's history and heritage than on a night walking tour in Intramuros? The iconic Walled City is home to landmarks, buildings, and old houses that date back to the Spanish era. Explore historical sights like the iconic citadel Fort Santiago and the Spanish colonial museum, Casa Manila. You'll also find the ornate Manila Cathedral, which houses bronze sculptures and stained glass windows, and the Baroque San Agustin Church. 
10. Watch the sunset in Manila Bay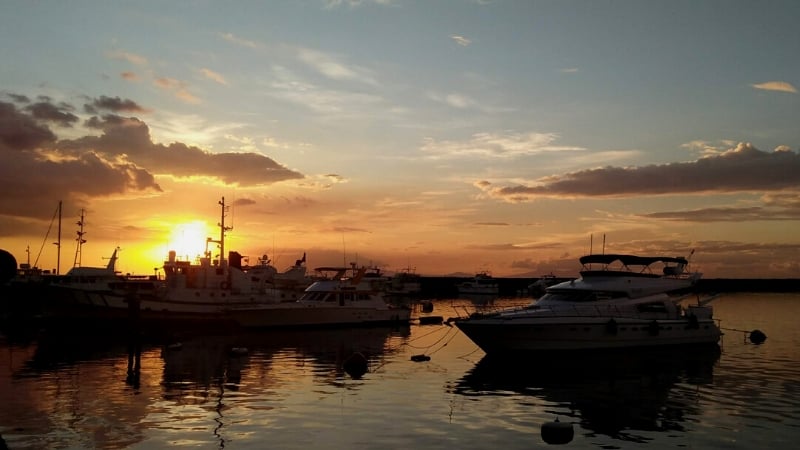 Manila Bay has long been feted as one of the best natural harbours in Southeast Asia. This landmark isn't just a mere transport hub, it has also withstood the passage of time and has since become an irreplaceable gem for us Filipinos. More often than not, you'll see locals relaxing by the bay to bask in its marvellous sunsets and landscapes. Ultimately, there's no better way to welcome the rest of the evening than here!
Also read: 22 Fun Things to Do in Manila on Your Very First Trip
While there are lots of things this city can offer during the daytime, this list proves that the fun doesn't stop there. Overall, these exciting activities, charming sights, and places to visit in Manila make for a trip you won't ever forget. If you have already explored Manila at night, we'd love to hear about your experience. Be sure to share them with us on our Facebook page!
---
This article was first published on TripZilla.