Where there are travellers, there are foodies.
But sadly, as much as we want to travel every time we crave for international dishes, this is not always a possibility. Luckily, however, Metro Manila happens to be home to a diverse selection of restaurants centred around international cuisine. With this, we've put together a list of some of the best restaurants in Metro Manila that'll take you from the lively streets of India to the windy Swiss Alps and the romantic streets of Paris.
India
Naan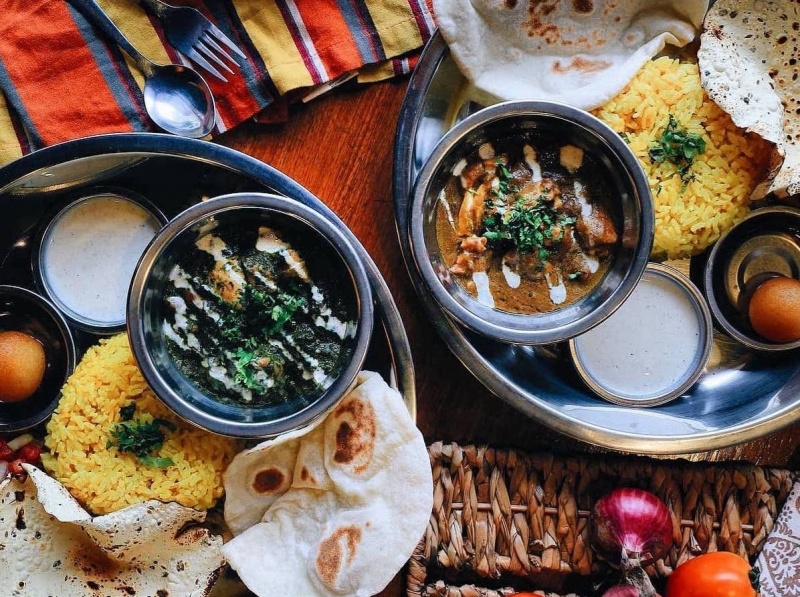 There's no place like Naan, figuratively speaking, since it's rare to find an authentic Indian restaurant around Metro Manila. This Kapitolyo hangout serves traditional Indian fare like samosas, curry, and every tikka masala imaginable. And what's more, the colourful interiors also add to the mood and match the explosion of flavour that the cuisine provides.
Must-try dishes: vegetable samosas, chicken tikka masala thalis, mango lassi
Address: 20 United St., Ground Floor, Unit 1 D Strip Bldg., Brgy Kapitolyo, Pasig, 1600 Metro Manila
Japan
Ichō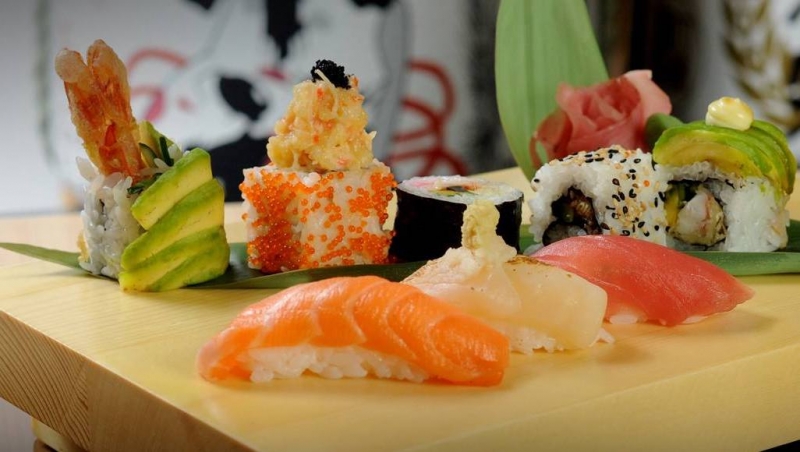 I know there are already a ton of Japanese restaurants in Metro Manila, but few are as authentic as Ichō. The moment you enter, it's as though you're suddenly thousands of miles away.
Moreover, their menu enforces that with traditional and modern items cooked using ingredients fresh from Japan. These include the elusive sea bass, which isn't commonly served around the metro. So, kick off your shoes, take a seat at the horigotatsu, and enjoy a Japanese meal like never before!
Must-try dishes: spicy tuna, aburi sushi, sashimi
Address: 6 Annapolis, San Juan, 1502 Metro Manila
Also read: 16 Must-Try Foods in Okinawa Other Than Sushi
Greece
Souv & Cyma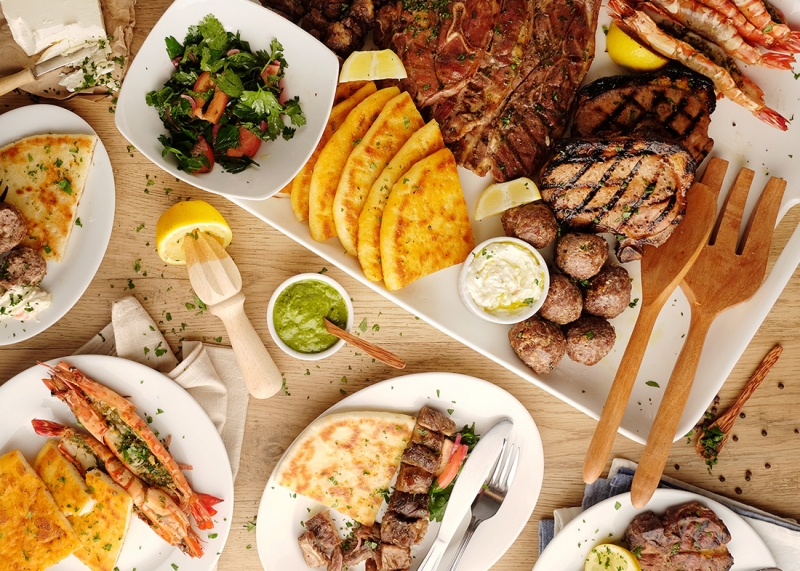 Chef Robby Goco felt the need to bring Greek cuisine to the Philippines, and it's been 13 years since. His restaurant, Cyma has long been one of the most popular authentic Greek restaurants in Metro Manila. On the other hand, its sister establishment, Souv, has been serving a more contemporary take on the cuisine since 2017.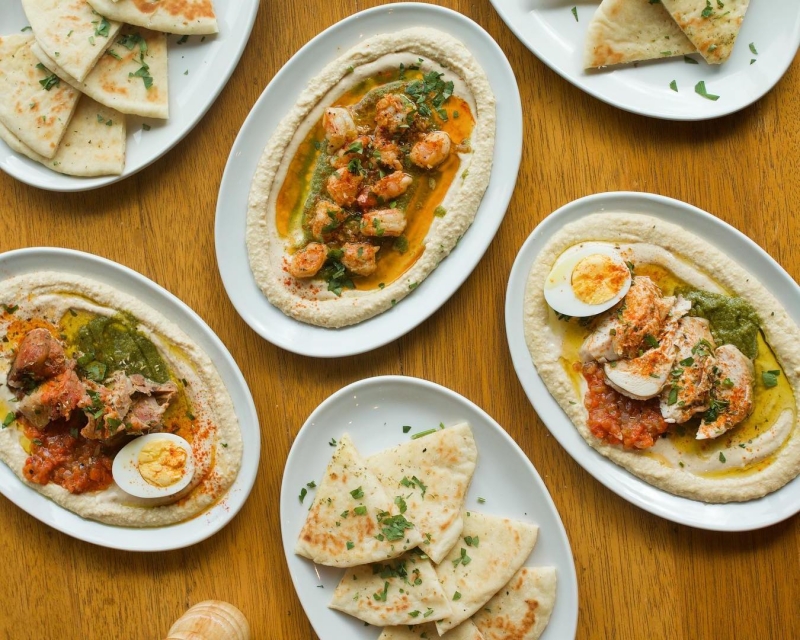 At these restaurants, amazing dips, buttery-soft kebabs, rich moussaka, and some of the freshest seafood dishes make for a fantastic culinary experience. Take the family to Cyma if you're looking for traditional fare, or bring the barkada to Souv if you're in the mood for modern Greek cuisine! 
Must-try dishes: Cyma's olives and feta, lamb souvlaki, and solomos; Souv's tzatziki, beef kalamaki, moussaka, and EVOO Greek frozen yoghurt
Cyma address: Branches in Quezon City, Mandaluyong, and Makati
Souv address: Branches in Pasig and Bonifacio Global City
Iran
Behrouz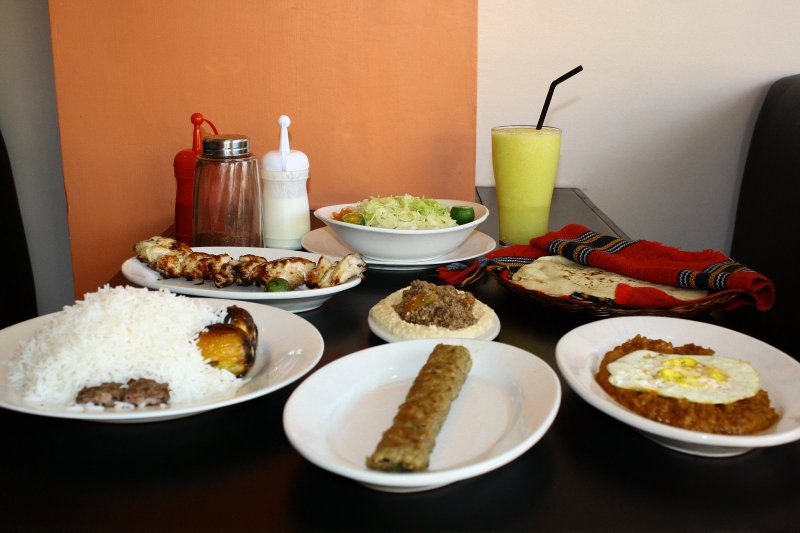 Speaking of classic hangouts, it doesn't get any better than Behrouz! This Manila restaurant's Iranian fare is certainly something you shouldn't miss — and it will definitely fill your stomach, too. Here, feast on your choice of kebab (served with grilled tomatoes and buttered rice), brains, creamy hummus, and smoothies.
Must-try dishes: beef kebab, ox brains, yoghurt smoothie
Address: Branches in Quezon City, Pasig, San Juan, and Parañaque
Argentina
La Cabrera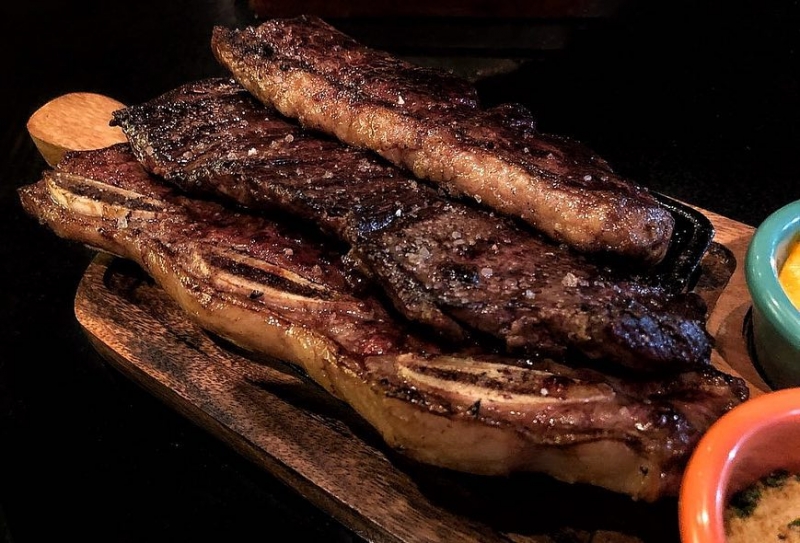 Skip the 22-hour flight and head to Makati for La Cabrera's amazing Argentinian fare. Their perfectly charred steaks are partnered with unlimited side dishes like chimichurri, caramelised garlic, and potato wedges. Take all of that and a glass of wine, and you're in for a lovely steak dinner that tastes like it was flown in straight from South America!
Must-try dishes: Provoleta, Entraña, Cuadril
Address: 6750 Ayala Ave., 1226 Makati, Metro Manila
Switzerland
Old Swiss Inn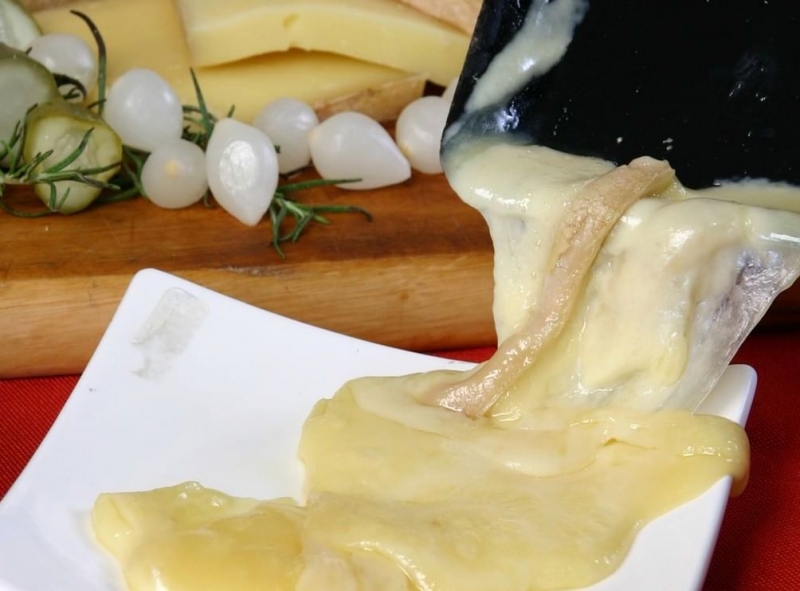 Did someone say raclette? Find this Internet-favourite dish just within Makati at the historic Old Swiss Inn. The classic establishment perfectly maintains their reputation as an uncompromising source for Swiss-European fare in the metro.
Open 24 hours, this Metro Manila restaurant is the perfect place to go on a date or simply feast on their classic raclette (with friends or on your own, we won't judge)!
Must-try dishes: Zürcher Geschnetzeltes, fresh corned beef, classic raclette, classic Toblerone chocolate fondue
Address: Ground Level, Somerset Olympia, Makati Ave. cor. Sto. Tomas St., Makati, Metro Manila
France
Dr. Wine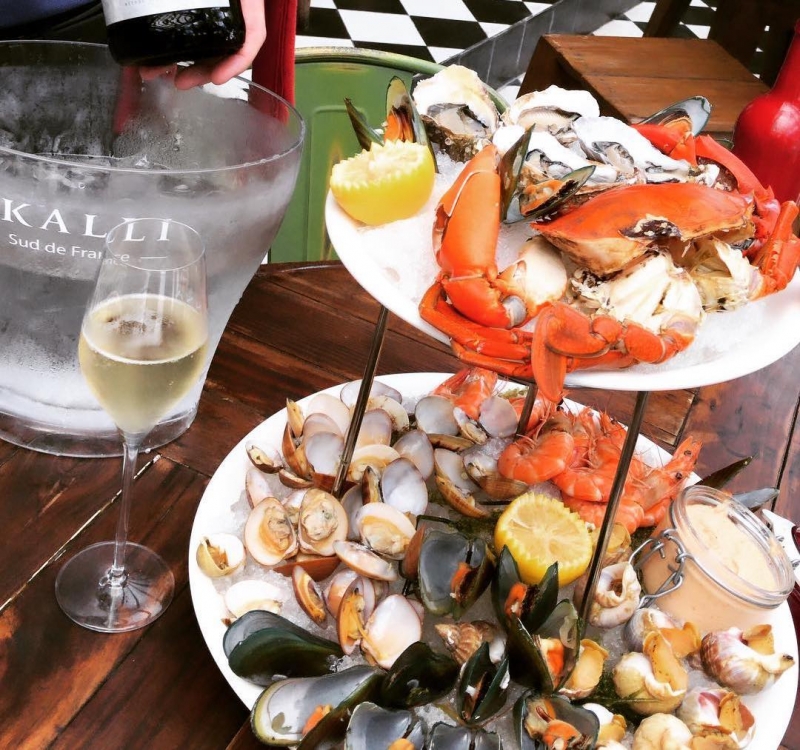 The French cuisine is one of the world's most widely renowned. That, and their wine isn't too shabby, either, as any avid wine drinkers can attest.
Dr. Wine is well-known for its its pristinely curated selection of wine imported straight from various countries. In addition, this restaurant also offers a menu that complements its namesake. Dine on a classic menu designed by Chef Julien Lecomte, which boasts of two-tiered seafood platters, classic dishes like French onion soup, and ever-so-delightful charcuterie boards.
Must-try dishes: French onion soup, Mr. Seguin's goat cheese salad, Mother's Secret Chicken Recipe
Address: 5921 Algier, Poblacion, Makati, 1210 Metro Manila
Thailand
S.R. Thai
The great thing about Metro Manila restaurants is that you can enjoy a diverse range of international cuisines that are also affordable. Case in point: Sampaloc's very own S.R. Thai — a classic among staff and students of the University of Santo Tomas. It has a reputation for bringing authentic Thai cuisine minus the hefty price tag. Whether you're curious about Thai food or simply craving some pad thai, S.R. Thai will serve beyond expectations.
Must-try dishes: Pad thai, bagoong rice, hot and sour seafood tom yum, Thai iced coffee, mango salad
Address: 1229 V. Concepcion St. Sampaloc, Manila, Philippines
Also read: 12 Best Thai Restaurants in Metro Manila 
Spain
Alba
This Spanish restaurant has only grown sharper since its establishment in 1954. And if its longevity doesn't convince you, let Alba's food speak on their behalf. Because of its success in providing sophisticated dining experiences, the restaurant has expanded with more branches across Metro Manila. 
Its paella valenciana is packed with flavour and texture, proving Alba's gastronomic mastery. But for that luxurious taste without much of the frills and formalities, a slice of conchinillo should do the trick. Have a sweet glass of sangria for a truly authentic Spanish meal in the heart of Metro Manila.
Must-try dishes: Paella valenciana, conchinillo, callos a la Madrileña, lengua Sevillana
Address: 38 Polaris St. Bel-Air Makati City
Korea
Korean Village
You might learn a little more about Korean cuisine beyond samgyeopsal and ramyun when you book a reservation in Korean Village. While they serve the aforementioned food, Korean Village also has an extensive menu that consists of some of the best Korean cuisines. Paired with reasonable prices, this Malate restaurant looks to add new diners to its already steady patronage. 
Their beef rib stew or galbi was a popular dish among Korean royalty and their version is undoubtedly fit for royalty. The beef slides off nicely with a tender and firm bite to it. As for its flavour, vegetables and sesame oil make up the broth, creating a deep taste that is both sweet and fresh and blends nicely with the beef.
Must-try:  Beef rib stew, jjampong, sukiyaki, kimchi fried rice, beef barbecue set
Address: 566 Julio Nakpil, Malate, Manila, 1004 Metro Manila
Also read: 10 Cheap and Delicious Restaurants to Try in Metro Manila
Don't you just love that Metro Manila's restaurants serve cuisines from all over the world? Feel free to drop a comment and let us know if any of your favourites are missing from this list!