To be honest, I've never climbed a mountain. Not yet, at least.
This has been one thing I've been itching to scratch off my bucket list, especially since my father was a serious mountain climber back in the day. I grew up with him showing me old photos of his mountain climbing buddies whom he fondly called his mamu, short for mamumundok (mountaineer), and their mountain climbing organisation's pet name for members. He even had several photo albums dedicated to his climbs. I remember going through each of them as a kid, wondering when I would be able to hike the same trails and conquer the same peaks. Alas, the nearest I've come to realise that long-forgotten dream was a field trip to Albay, where I first laid eyes on the Mayon Volcano in fourth grade. Don't ask me when this was.
That said, I've been thinking it's high time for me to plan a mountain climbing adventure. In the meantime, here's a list of Philippine mountains to you can also add to your bucket list, whether you're a seasoned mountaineer or a beginner like me:
Also read: My First Mountain Climb: 11 Things To Expect When Climbing Mt. Ulap
Conquer a mountain in the Philippines: Luzon Region
1. Mt. Pulag, Benguet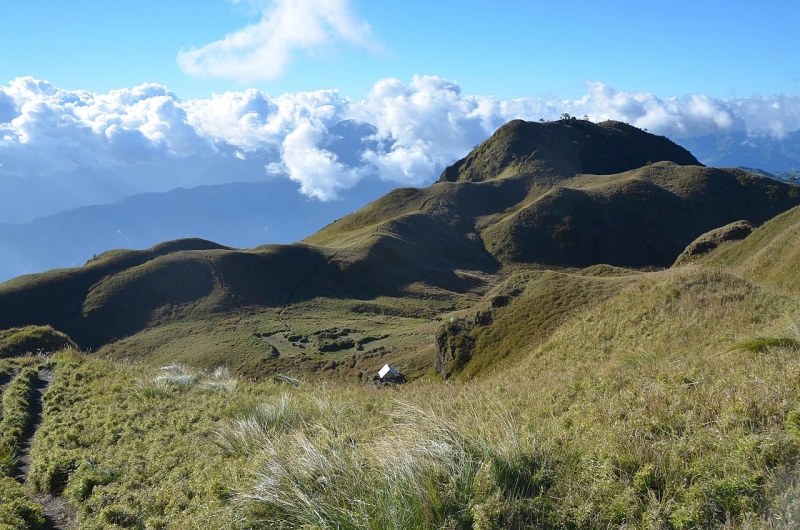 Luzon's highest peak at 2,922 metres, Mt. Pulag is one of the country's most popular and picturesque climbing sites. It is known for its "sea of clouds," which appears at dawn, and its stunning view of the stars once pitch-black. If you haven't heard of Mt. Pulag, you've probably been living under a rock. Kidding aside, the protected area even made headlines back in Jan 2018 when it was temporarily closed after a fire damaged part of its crown. It was reopened in April of the same year, but what happened should be a reminder of our responsibility as tourists.
Although there are various trails to choose from, keep in mind that this mountain in the Philippines isn't a trek for beginners. They say the Ambangeg Trail is the friendliest path, so it'd be a wise option if you're looking to take it easy. Whatever trail you choose, make sure you bring the necessary documents — management requires a vaccination card, a valid ID, and a medical certificate from those who wish to climb Mt. Pulag.
Note: As of 14 Apr 2022, Mt. Pulag is only open to residents of Bokod, Kabayan, and Buguias, Benguet; Tinoc, Ifugao; Kayapa, Nueva Vizcaya; and Baguio.
How to get to this mountain in the Philippines:
Take a Baguio-bound bus from Manila. In Baguio, ride a cab to get to Old Slaughterhouse in Magsaysay. Take a van heading to Kabayan, Benguet, and alight at the DENR office for registration. From there, you can rent a habal-habal to reach the Ranger station (jump-off point).
Also read: I Came. I Climbed. I Conquered — My Mt. Pulag Adventure
2. Mt. Halcon, Oriental Mindoro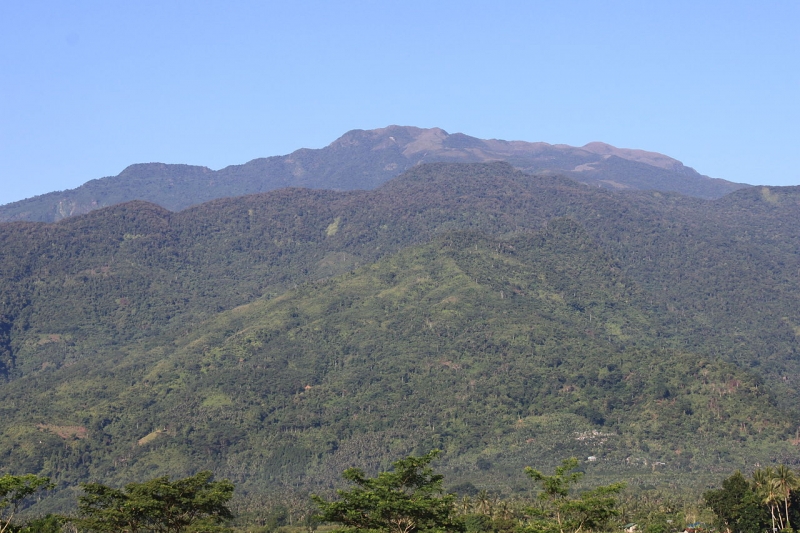 Considered by many mountaineers as one of the country's longest and most strenuous hikes, Mt. Halcon has gained a reputation for being THE rite of passage for serious mountain climbers. Aside from the usual forests and grasslands, expect to cut through several rocky, moss-covered ridges and river crossings during the trek, which usually lasts four days. Those who've conquered this mountain in the Philippines will swear that there was hardly any flat surface to step on for most of the climb.
You'll mainly have to deal with steep assaults that make visitors prone to bouts of altitude sickness, so don't be afraid to tell your guide that you need to slow down should you require rest. The path will also get narrower as you approach the knife edge. But you'll also encounter many waterfalls, and various endemic plants and wildlife along the way so keep your eyes peeled for the breathtaking view. 
Fair warning to those who are deathly afraid of creepy crawlies: Mt. Halcon is particularly known for the presence of leeches or limatik, especially during the rainy season.
Note: At the time of writing, Mt. Halcon remains closed to the public. For more updates, visit the official Facebook page of the Provincial Information Office – Oriental Mindoro.
How to get to this mountain in the Philippines:
Take a bus from Cubao to Batangas Pier. Take a ferry to Calapan pier. From there, ride a jeepney to Baco Municipal Hall to get a climbing permit.  Rent a tricycle to Lantuyan (jump-off point).
3. Mt. Banahaw, Laguna and Quezon
For the longest time, Mt. Banahaw has been closed to all visitors because authorities gave the area time to heal from tourist activities, pilgrimages, and occurrences of slash-and-burn farming that went unchecked until 2004. Many agreed that the mountain had become so polluted and that it showed signs of environmental stress. Free from human activity, the mountain was able to heal and has now some areas open to the public. 
To pilgrims who used to frequent this mountain in the Philippines, Mt. Banahaw is considered sacred. Some even call it a "holy mountain" because it is iconic in both religion and mysticism. Members of cults and religious sects tied to Mt. Banahaw believe it is inhabited by good spirits, while those who practice the mystical arts know it to be a place from which the earth's abundant energy flows. This is why amulets, healing stones, and medicinal herbs can even be bought from Kinabuhayan, a village found at the foot of the mountain. Mt. Banahaw is also dotted with prayer spots and areas for meditation and communing with nature.
How to get to this mountain in the Philippines:
Take a bus from Cubao to San Pablo, Laguna. From there, you can ride a cab or a tricycle to the town of Dolores. 
4. Mt. Makiling, Laguna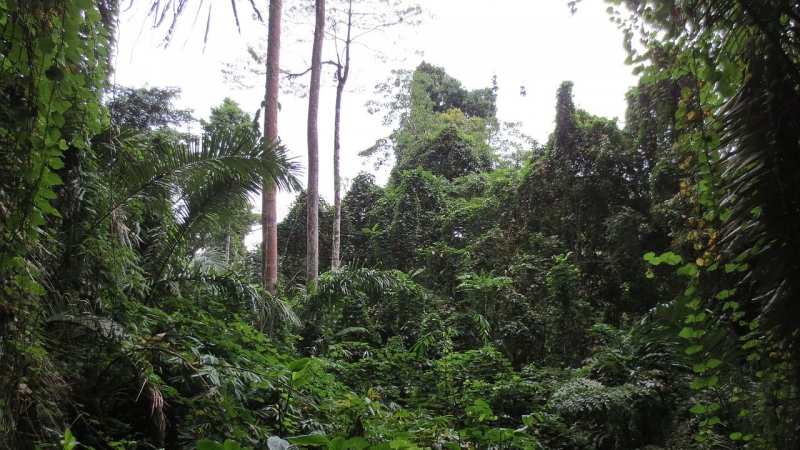 A dormant volcano, Mt. Makiling has inspired numerous versions of a popular legend that brings to light Maria Makiling, the area's otherworldly guardian who is said to roam the mountain's paths to this day. Because of this, people have associated the area with a certain mystical appeal that is as inviting as its lush forests and healthy vegetation.
Mt. Makiling is also a favourite of researchers and scientists as the site is protected by the University of the Philippines Los Baños (UPLB). Thanks to the conservation program put in place by UPLB, this mountain in the Philippines is now a haven where various species of native flora and fauna thrive. The best part? Getting to the top is considered a minor climb, with only a day hike needed to reach the summit.
How to get to this mountain in the Philippines:
Ride a bus from Cubao to Sta. Cruz, Laguna. Drop off to Olivarez Mall at Los Banos. From there, you can ride a jeepney that passes by the UPLB College of Forestry. Look for the passage that will lead you to the jump-off point and register.
5. Mt. Maculot, Batangas
A famous destination for beginner hikers, Mt. Maculot sits in Cuenca, Batangas. If you'd like to traverse the whole mountain, you'd have to cross three checkpoints: Rockies, Summit, and Grotto. Since the Rockies only has a difficulty of 3/9, it's perfect for climbers looking for a quick trek. At its peak, you can take a breather and enjoy the magnificent view of Taal Lake. 
Should you wish to continue, the Summit checkpoint is about an hour of a trek away, depending on your pace. On your way there, you'll pass by a sari-sari store dubbed the "7-Eleven of Mt. Maculot." I suggest taking an extended break in this area as you treat yourself to some refreshments. The assault to the Summit is far harder than the Rockies', so take all the rest you can get. 
The hard part's not over yet after you've reached the Summit. Your next checkpoint is the Grotto, the famous spot where you'll find the shrine of our Lady of Lourdes. Note that it's a descending hike heading to the Grotto, with more assaults, rope assists, and rappelling. Worry not, because your final trek to the foot of the mountain is an easy downhill walk on paved roads and stairs. 
How to get to this mountain in the Philippines:
From Cubao, take a bus bound to Lemery and get off at Cuenca town. Rent a tricycle to take you to the Mountaineer's store (jump-off point).
6. Mt. Mayon, Bicol
A highly-active volcano in the Philippines, Mt. Mayon is known for its perfectly symmetrical shape. Its iconic physique makes for a perfect photo-op backdrop, especially when the summit is distinctly visible with clear skies. Legend says that the volcano is the burial grounds of the ancient Bicolano princess Daragang Magayanon and her lover Pangaronon.
If you plan to hike Mt. Mayon, it's best to contact the PHIVOLCS office in the region. Since this glorious mountain in the Philippines is considered an active volcano, you need to message the office ahead of time to get its current status. You can also look for tour agencies online. Aside from getting a guide, PHIVOLCS can also provide you with all the necessary information you'll need.
How to get to this mountain in the Philippines:
Take a flight from NAIA to Legazpi. Your local guide will provide you with the meet-up points and schedule. If you're heading to the PHIVOLCS office in Albay, you can take a tricycle ride from the airport.
Also read: New Zealand of Pangasinan: A Short Travel Guide for Mountain Chasers
Best mountains in the Visayas Region
7. Mt. Madjaas, Antique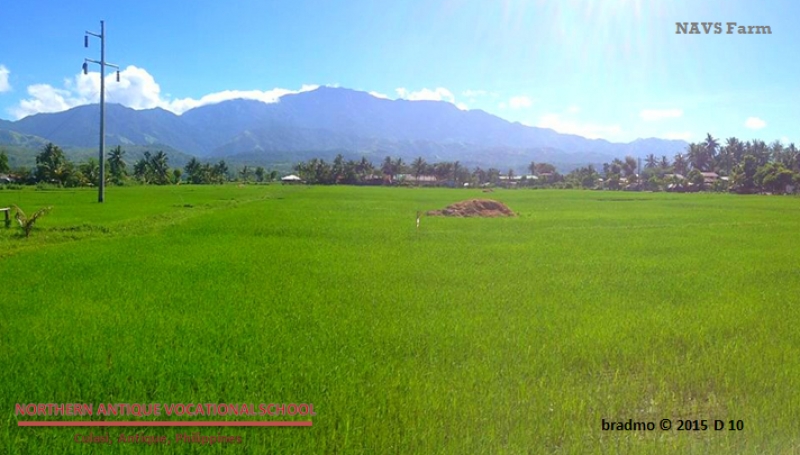 Even though it has been disputed many times, Mt. Madjaas is still recognised as Panay's highest peak at 2,113 metres. This alone should be warning enough — summiting this mountain in the Philippines is quite an arduous task. Half of the time, you'll have to face damp rainforests with thick roots jutting out from the ground. The rest of the climb is dedicated to manoeuvring in inclined areas blanketed with loose soil and pebbles.
You should also know that extremely narrow pathways await visitors especially when you reach the mountain's slippery cliffside. Considering the title it holds, Mt. Madjaas's peak is considered relatively unexplored. In fact, most of the time, it's hard to spot anything at the cloud-covered top. Don't worry, though, the forests and open slopes you'll encounter along the way are home to many endemic species, so there's still plenty to see.
How to get to this mountain in the Philippines:
Get on a plane from NAIA to Kalibo Airport. Take a Ceres bus bound to San Jose. Drop off at Culasi, Antique. Drop by the Municipal Tourism Office to get a climbing permit. From there, you can ride a tricycle to Brgy. Alojipan (jump-off point).
8. Mt. Kanlaon, Negros Island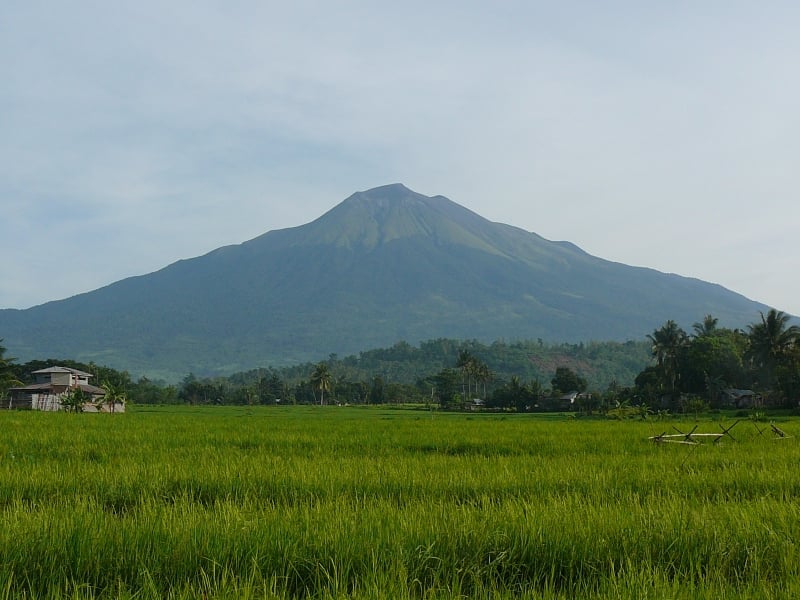 An active, unpredictable volcano Mt. Kanlaon isn't only for mountaineers, it's for thrill-seekers, too. The fact that volcanic activity could be observed any time at the highest peak in the Visayas — 2,435 metres above sea level — adds to the adrenaline rush the site promises. And since it's an active volcano, Mt. Kanlaon's immediate and surrounding areas are covered with fertile soil and thick rainforests teeming with life.
It is also the inspiration of local lore; it was named after the deity called Kan Laon and is also known as a wellspring of the earth's energy, like Mt. Banahaw. To top it off, the vista is made even more picturesque thanks to the lagoons, hot springs, and rolling hills. If you're up for a challenge, take the Wasay trail and hike for two days before getting to the summit. As an added treat, pamper yourself by visiting the hot pools of Mambukal after the trek.
How to get to this mountain in the Philippines:
Get on a plane from NAIA to Bacolod City. From the Bacolod-Silay International Airport, ride a shuttle van to Ceres South Bus Terminal. Take a bus heading to Canlaon City. After alighting, ride a habal-habal or tricycle to the DENR office for registration.
9. Mt. Guiting-Guiting, Romblon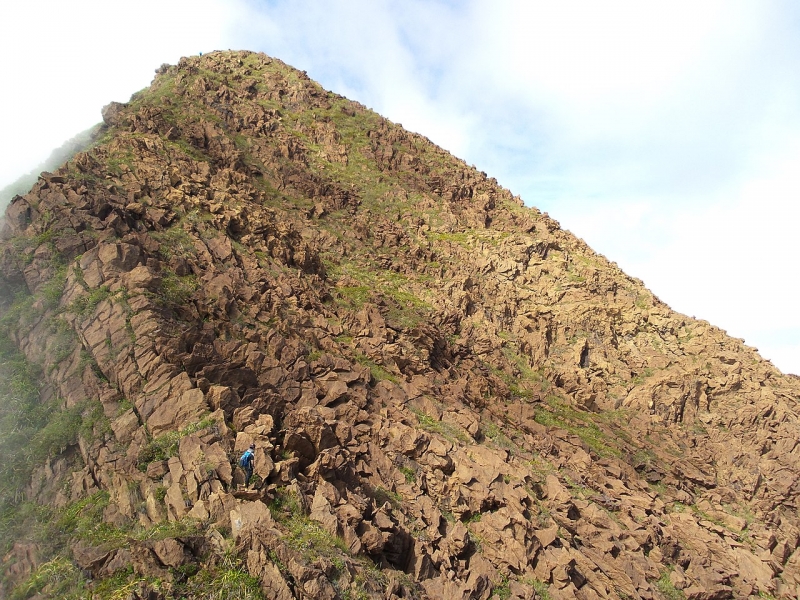 In the local language, guiting-guiting means jagged, and upon traversing this mountain, you'll understand why it was given such a name. From a distance, Mt. Guiting-Guiting really looks like the jagged teeth of a monstrous animal — and it turns out that for a lot of climbers, the trail is just as harrowing as it appears even though it could be done in just three days. The reason? There is a lot of steep hiking involved, and I mean feeling like you've been climbing up the stairs for a whole day with no breaks. The good thing about Mt. Guiting-Guiting's trekking path, though, is most of it has been cleared of thick vegetation so you have one less obstacle to think of.
Even with this concession, rock formations are everywhere and they come one after the other especially once the assault to the summit begins, so rock climbing skills are a must! There's the narrow knife-edge (with ravines taunting climbers on both sides), the peak of deception (which gives people the false impression that they've already reached the top), and the Hillary Pass, a 90-degree climb that gets too slippery when the weather is bad.
No doubt Mt. Guiting-Guiting is one of those backbreaking climbs, but the view is well worth it. The area is home to lush forests with a number of plants that can only be found in the Philippines.
How to get to this mountain in the Philippines:
Take a bus from Cubao to Batangas Pier. Take a ferry to Romblon. Upon arrival at Cajidiocan Port on the island of Sibuyan, rent a tricycle to the DENR Protected Area Office to register.
Most prominent mountains in Mindanao
10. Mt. Apo, Davao del Sur and Cotabato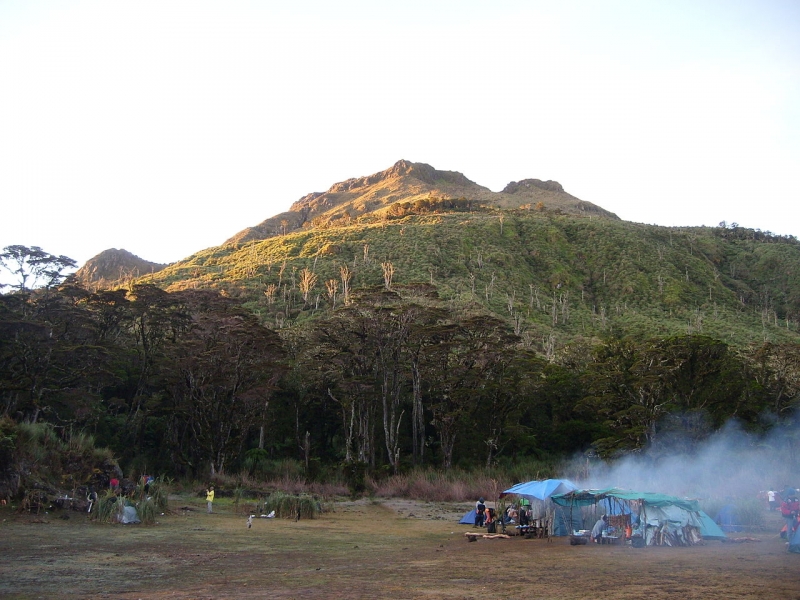 At 2,954 metres above sea level, Mt. Apo is the country's highest peak. This makes it a default entry in any bucket list. One of the amazing features of Mt. Apo is the presence of various land and water formations, which make for a very diverse terrain — from rockscapes to forests and grasslands.
It's a pretty long way to the top, which is a given since it is the highest mountain in the Philippines. But the nice thing about Mt. Apo is it has a trail that's friendly enough even for beginners. So if you want the experience to be less strenuous, make sure you take the Kidapawan Trail. You'll still have to conquer 90-degree climbs in some areas of the path, but they last no more than 15 to 20 minutes at a time depending on your pace.
Another consolation is the hot spring you'll encounter on the way to the summit, a welcome respite after a long day of trekking. Aside from this, you'll also have the chance to stop by a lake, a waterfall, and the campsite of the Bagobo tribe, where you can meet the locals. If you're lucky, you can also munch on wild berries found along the path if they're in season, but be sure to ask your guide if it's safe first.
How to get to this mountain in the Philippines:
Get on a plane from NAIA to Davao International Airport. Upon arrival, hail a cab or a tricycle to Ecoland Transport Terminal and look for south-bound buses (e.g. Weena bus, ACFB, yellow bus, or Metro Shuttle). Alight at Santa Cruz Terminal. From there, ride a tricycle to the Municipal Tourism Office. Then, ride a bus to Digos City. Take a cab to Brgy. Kapatagan where you can rent a tricycle to the trailhead in Baruring.
11. Mt. Hibok-Hibok, Camiguin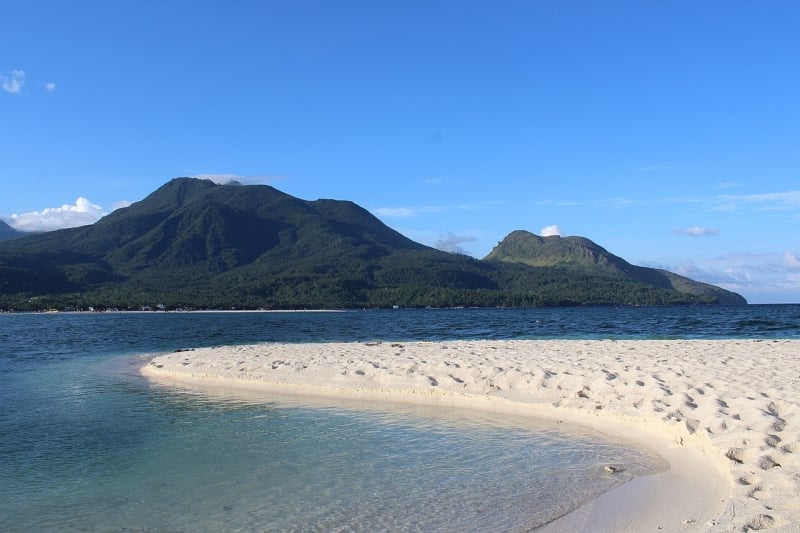 You'll be surprised to know that reaching Mt. Hibok-Hibok's summit only takes a day hike. To be more specific, you'll probably only need half a day to reach the top of this mountain in the Philippines; but, it would be wise to use the rest of the time appreciating the unique view Mt. Hibok-Hibok has to offer. Its summit is the perfect vantage point for viewing nearby provinces — you can even spot Surigao, Siquijor, and Bohol from a distance. Don't underestimate the hike, though, as most of it has limited sun cover and the altitude changes pretty fast.
Camiguin boasts of seven volcanoes, which is why some call it a geographical hot plate. Others have even tagged it as "The Island Born of Fire." But Mt. Hibok-Hibok is perhaps the area's most controversial peak since its eruptions have gone down in history as the most explosive Camiguin has seen.
How to get to this mountain in the Philippines:
To get to Camiguin, you can either catch the only direct flight from Cebu or take one from Manila to Cagayan De Oro then take a ferry ride to Camiguin. From there, you can ride a tricycle to the DENR office in Barangay Itum, Mambajao. That'll also be your jump-off point.
12. Mt. Hamiguitan, Davao Oriental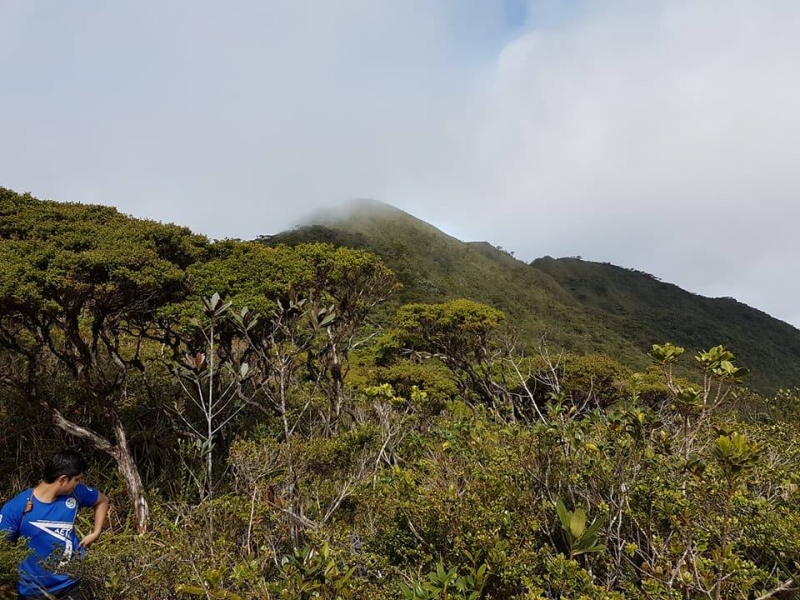 Home to an impressive 600-hectare pygmy or bonsai forest, the ever-changing lake called Tinagong Dagat, has over 1,380 different species of flora and fauna (some of which can only be found in the area). The diverse mountain ecosystem officially known as the Mt. Hamiguitan Range Wildlife Sanctuary is listed as a UNESCO World Heritage Site. Critically endangered trees thrive in the protected area and bird species endemic to the country such as the Philippine Eagle and the Philippine Cockatoo can still be sighted in their natural habitat.
That said, one can only imagine the natural wonders that Mt. Hamiguitan holds. Since it is a protected area, climbing Mt. Hamiguitan may involve stricter policies, which all visitors must adhere to. Reaching the peak takes about three days, marked by river crossings and long hikes deep into the woodlands. The most challenging part is making it past the ravine, but once you conquer that part, the worst is over, and the rest of the trip can be spent taking in the spectacular views and rich biodiversity.
If you're planning to summit mountains in the Philippines, make sure this one's on your list. It's not every day that you'll come across a mountain sanctuary that's listed as a UNESCO World Heritage Site. When you visit, make sure you drop by the museum and the welcome centre to know more about Mt. Hamiguitan. Visitors who aren't keen on making the three-day climb can even explore short trails nearby.
How to get to this mountain in the Philippines:
Get on a plane from NAIA to Davao International Airport. Upon arrival, hail a cab or a tricycle to Ecoland Transport Terminal. Take a Sigaboy-bound bus to the town of San Isidro. From there, you can ride a tricycle to the jump-off point.
Ready to conquer these mountains in the Philippines?
I'm sure there are more peaks to conquer, but that's it for this list. What's next on yours? Before you plan that adventure, don't forget what they say on any nature trail: "Take nothing but pictures, leave nothing but footprints." It sure is nice to have these mountains to climb and it's our responsibility to care for them, too!