Contributed by Wanders of Eve
Blessed are the curious for they shall have adventures. –Lovelle Drachman
I was a recreational runner, and less than a month after I did a full marathon, I dared brave one of the highest peaks in Luzon – Mt. Pulag.
Also read: Mount Pulag: On Climbing Luzon's Highest Peak
It was my first time to do mountaineering. And unlike the roads where I used to run in the metro, going up a mountain is a whole different thing. Up there in the mountains, it could be very unpredictable. What started as a drizzle became a heavy downpour on a Saturday afternoon after we arrived at the campsite. Relieving ourselves was a struggle as we have to put up with a restroom without a roof. Clad in our rain jackets, the ice-cold groundwater for washing added to the agony of enduring the already cold weather and heavy downpour. Good thing there was a family who invited us to warm ourselves near a fireplace for a while. I yearned for the comfort I had back in Manila.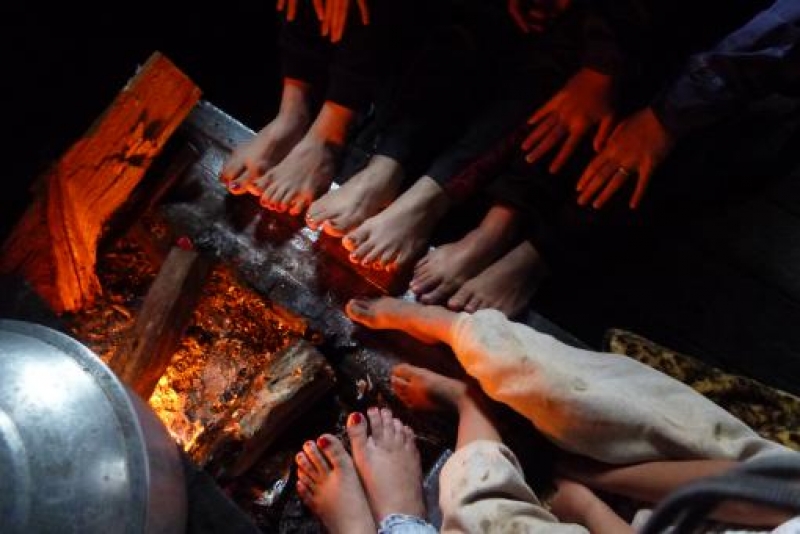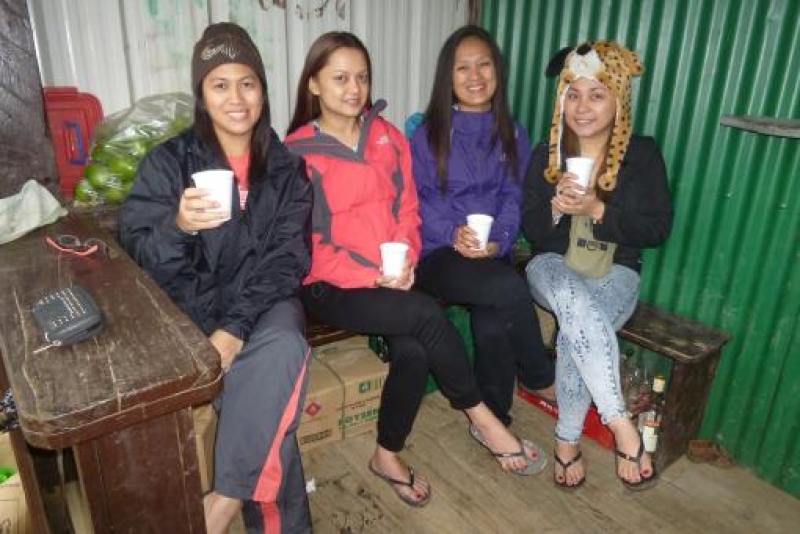 Our group had set up tents on a nearby hill at the ranger camp. The view was breathtaking, overlooking a remote village nestled in the mountain valley. At night, the temperature dropped which was almost unbearable for me. Back then, I was not aware what thermal wear really is, like the ones you buy from Uniqlo. I ended up wearing five layers of trekking clothes. But darn, it still felt so cold. And as if it was not enough, there was a loud snore coming from a nearby tent. Since I am a light sleeper, I was awake until before we started the trek. So I found consolation in gazing at the stars. It's as if they were just on the ceiling and you can pluck one anytime. The crescent moon was somewhat shy; the silhouette of towering pine trees complemented it. It was surreal.
Also read: Top 10 Mountains in the Philippines With the Most Incredible Views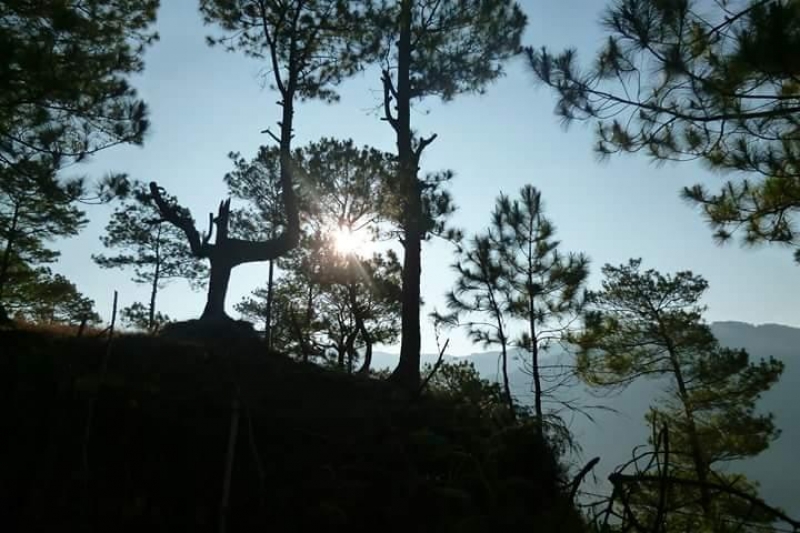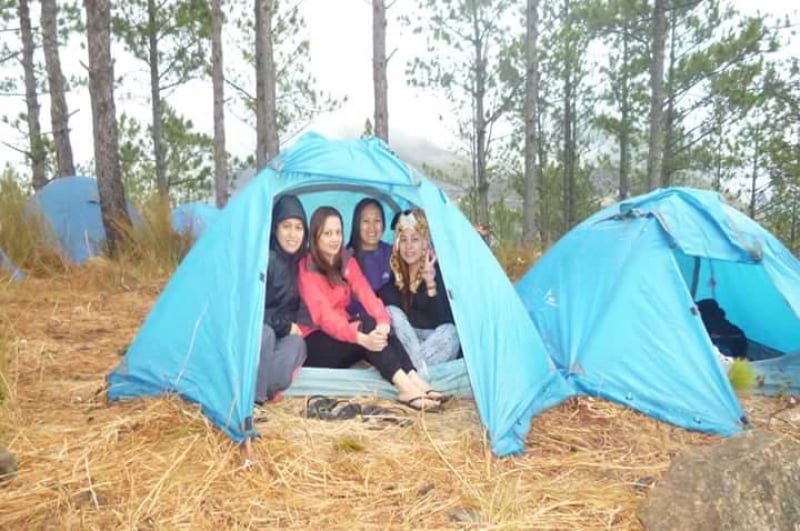 Come midnight, it was time to leave the camp. Along the trail was a forest and the mountains were partly illuminated. The night sky was clear and with our individual lamps, we looked like fireflies lined up along the trail. We were nearing the summit when I suddenly felt weak because of lack of sleep the previous night. Remember that loud snore? But we persevered and around five in the morning, we reached Mt. Pulag's summit. It was extremely rewarding. It was one tough, yet fulfilling journey.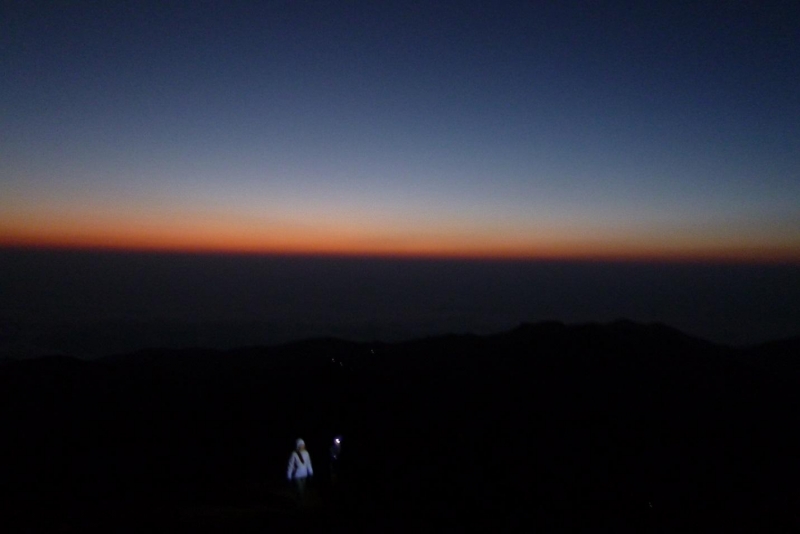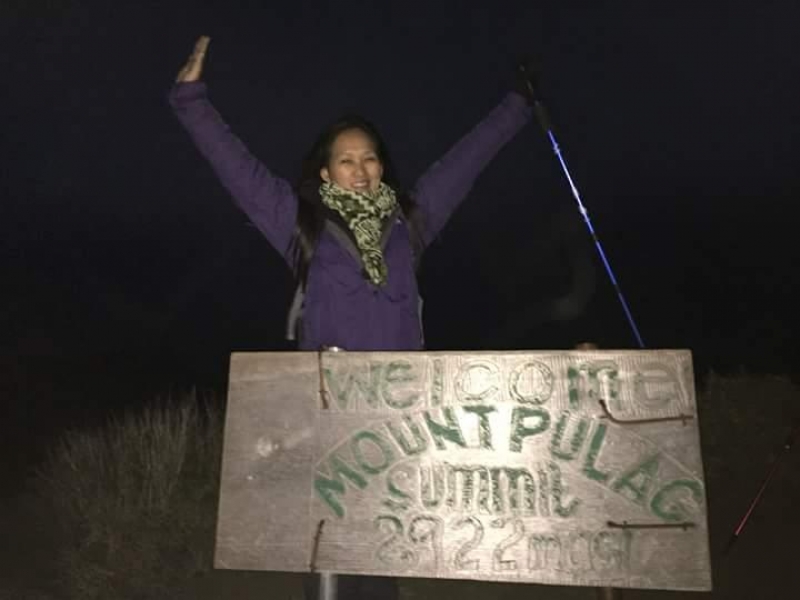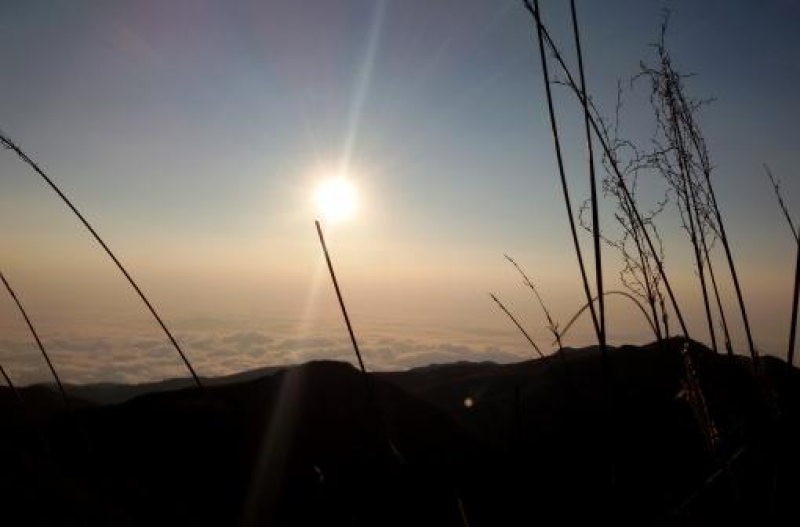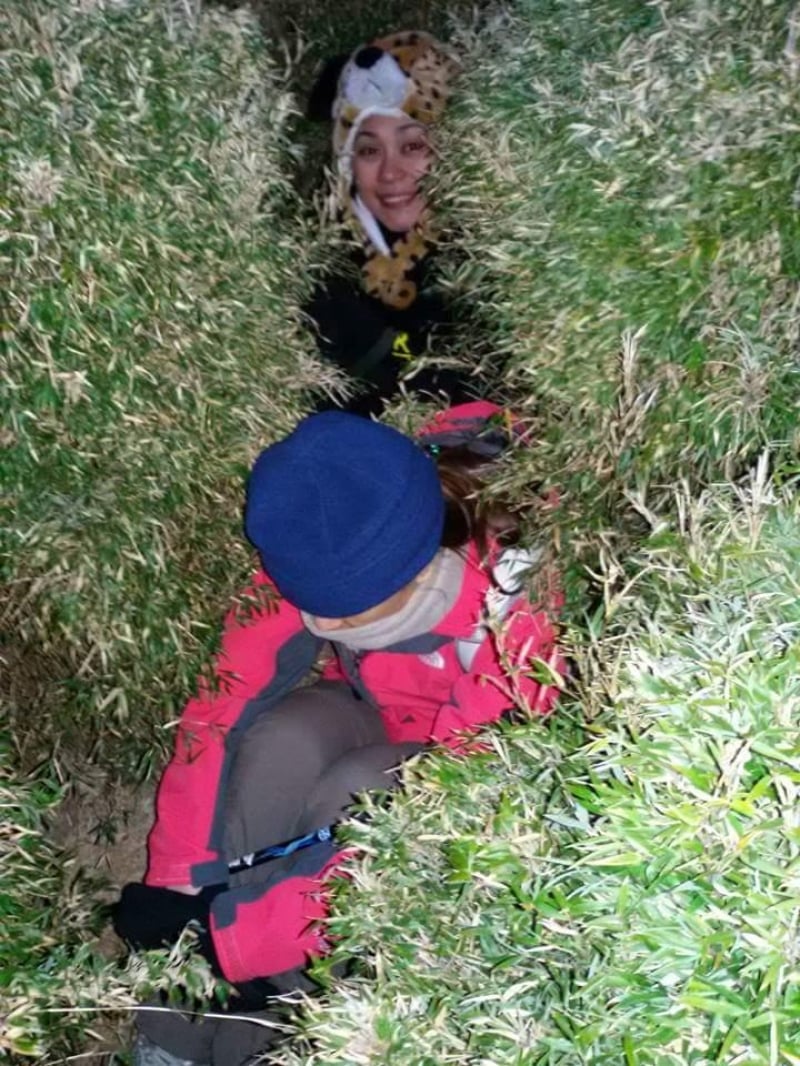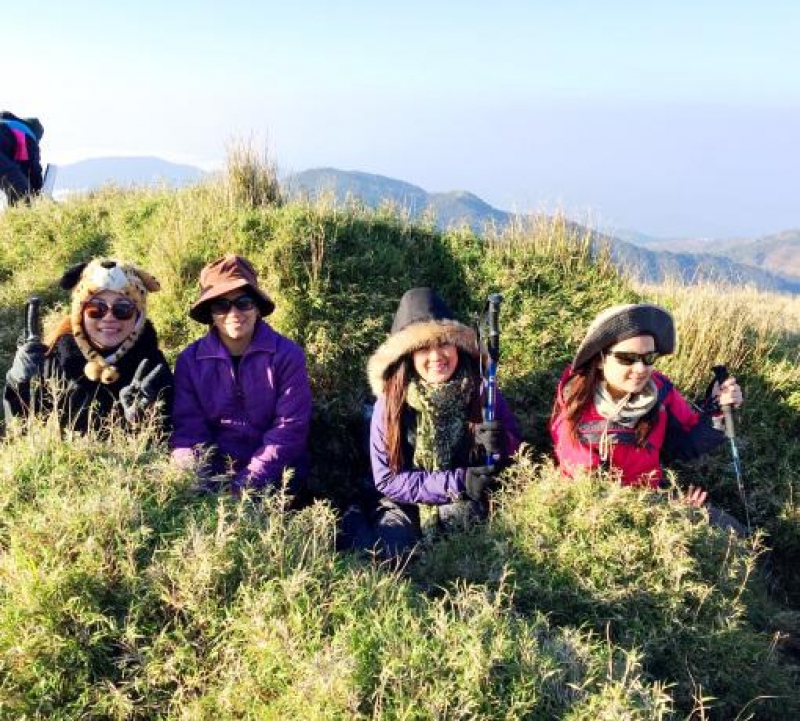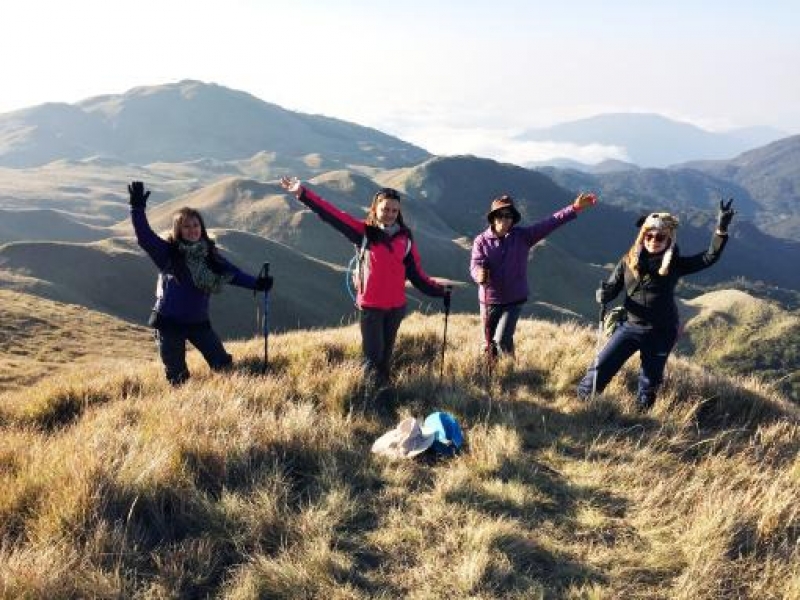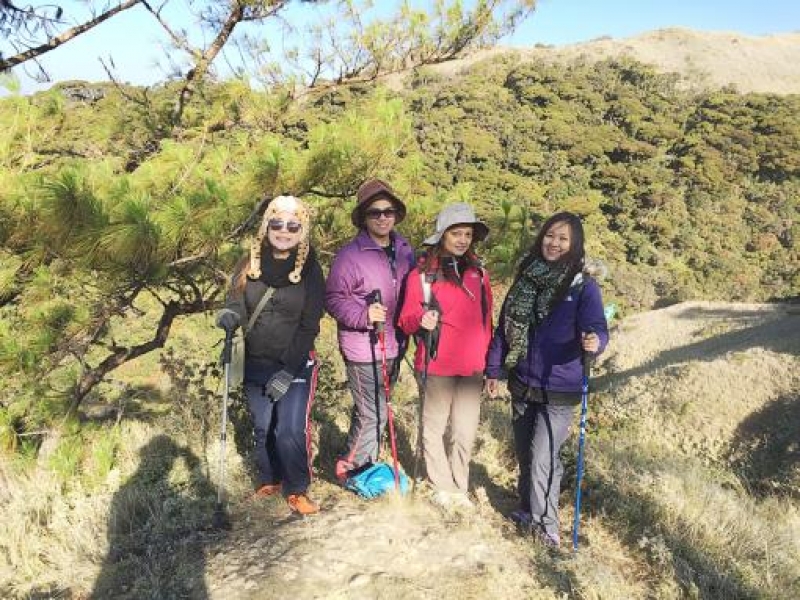 Looking back to the experience two years ago, I realised what I did was sort of a risk because as I only had less than a month to be physically and psychologically fit. In fact, during the hike, there were two from the group who discontinued, perhaps because of exhaustion. But thank God, together with my three colleagues, we conquered it. So when it is your turn to climb Mt. Pulag, make sure you did your part to train well and you will be rewarded for your hard work.
Also read: Hiking Mt. Pulag (via Ambangeg Trail) Without a Tour Guide – A 3D2N Itinerary
Watching the sun rise from a crimson backdrop, the sea of clouds, and the surrounding mountain range, it was all worth it. I stood there in awe. More than the fun and the adventure, nothing compares to the joy of seeing the glory of God revealed in the majesty of his creation.