Passport privilege is very real.
Citizens of countries that have powerful passports rarely go through the trouble of applying for a visa. The process can be a long one, and sometimes it even ends in painful rejection.
So for Filipino travellers eager to see more of the world, visa-free destinations are heaven-sent. The good news is, Filipinos have now been granted access to more countries without needing a visa. Earlier this year, the count had gone up from 62 to 66. Some recent developments have even added to that list. This hopefully means that our passport's global ranking will see further improvements in 2019.
That said, here are the newest additions to the list of destinations abroad you can visit visa-free.
1. Taiwan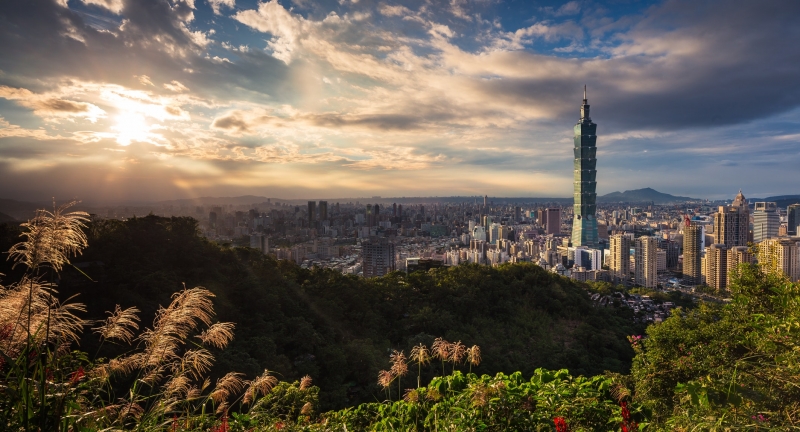 Taiwan may be known for the best beef noodles and milk tea, but there is so much to see on this island that's only two hours away from the Philippines. If you prefer admiring cityscapes and walking the metropolis' busy streets, stay longer in Taipei. The capital offers the ultimate food trip and allows you to get a taste of Taiwanese culture through its many temples and museums. Love the great outdoors? Then head to Hualien instead. It's Taiwan's largest city and one that boasts of natural wonders like the Taroko Gorge and the Qixingtan Beach. Also, did you know that Taiwan has cherry blossoms during spring (March-May)? Now, you don't have to go to Japan to see these lovely flower blooms.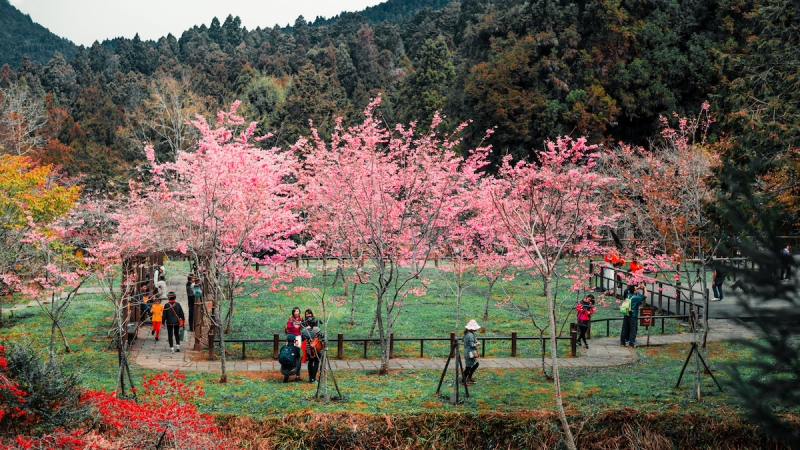 Visa-free access to Taiwan actually started November last year with a trial period that expired this July, but was recently extended to July 2019. You have roughly a year to make that trip happen without the hassle of having to get a visa, so book that trip stat!
Also read: Entering Taiwan Visa-Free: My Experience & Actual Process for Filipinos
2. China (Hainan)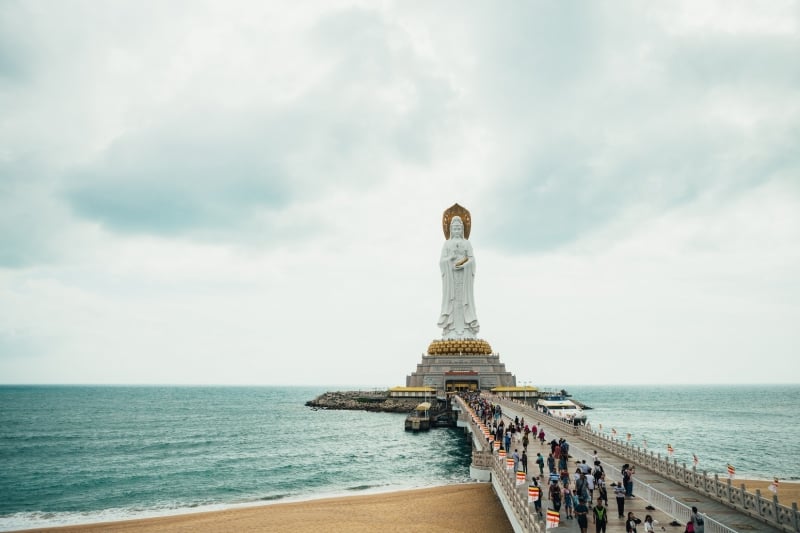 Or more specifically, the province of Hainan in China. China recently granted 59 countries visa-free access to Hainan. Passport holders of certain countries can stay as long as 30 days in the province without having to obtain a visa. This move effectively placed Hainan in this year's list of trending destinations. 
Also read: China's Hainan Province Now Visa-Free to Filipinos
Known as "China's Hawaii" and the home of (you guessed it) Hainanese Chicken, the island remains a tropical paradise all year round. Beach bums are right to want to check out Hainan — it's home to the sunny city of Sanya, which has several bays and around 20km of sandy beaches. Wuzhizhou Island's coral reef is perfect for those who want to go diving, but do note that there are only certain areas you can swim in. Yalong Bay is Hainan's more upscale area, while a tourist favourite is the Guan Yin statue, a 108-metre statue of the Goddess of Mercy (or Guan Yin), who keeps the island safe from strong typhoons.
3. Tajikistan
Although not technically a visa-free destination, Tajikistan allows visa-on-arrival for Philippine passport holders, which is just as convenient. The landlocked republic is generally an overlooked tourist destination in Central Asia, but it has so much to offer. Mountaineers know that Tajikistan is home to the Pamir Mountains a.k.a "The Roof of the World." Doesn't that sound exciting?
Landscape photographers would also do well to note that the country is known for picturesque mountainous views. Locals are also quite hospitable and there are comfy homestays eager to accommodate visitors. If you're looking for a getaway surrounded by serene landscapes, Tajikistan might just be the place for you.
Also read: 6 Things to Love About Tajikistan's Pamir Mountains
4. Benin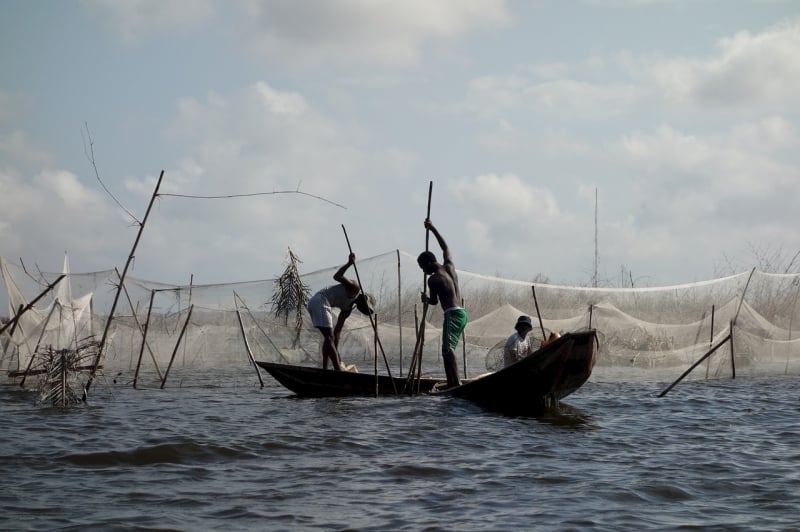 Although Benin in Africa has now offered visa-on-arrival for Filipinos, there are no direct flights to the country so your best bet is flying to Ethiopia, where you'll need an e-visa. Once you get past the logistics, though, you can look forward to immersing yourself in the rich culture and history of Benin. The country, after all, has been dubbed the "birthplace of voodoo."
The city of Contonou offers many golden sand beaches, but a go-to is its Fetish Market, where all things voodoo are sold. History buffs, on the other hand, should consider visiting Ouidah and its many museums. All tourists should also squeeze in a quick trip to Port Novo, Benin's capital, to see the Royal Palace and its surrounding gardens.
Also read: 12 Fun Things to Do in Africa on Your Very First Visit
5. Palestinian Territory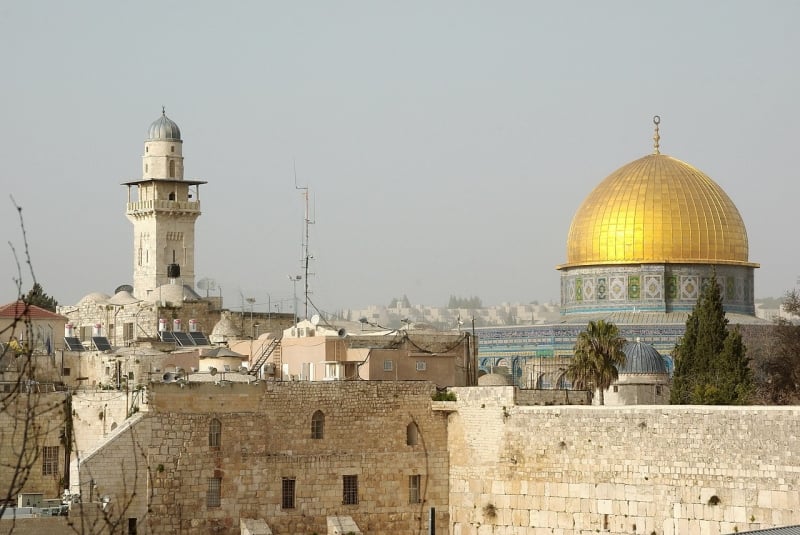 Perhaps the first question that comes to mind when we hear the words "Palestinian Territory" is, "Is it safe for tourists?" The answer is yes, and no, given that conflict in the area is very much present to this day. For those who need a refresher, the Palestinian Territory (or Occupied Palestinian Territories) covers what we know as the West Bank — including East Jerusalem — and the Gaza Strip, which is notorious for airstrikes and constant gunfire. While the Department of Foreign Affairs strongly discourages all travel to Gaza Strip and asks that travellers exercise extreme caution when flying to Israel (another visa-free destination), there are parts of the Palestinian Territory that still welcome tourists.
In safer areas, visitors get to enjoy diverse communities and lush olive groves. Pilgrims make it a point to stop by the Church of Nativity in Bethlehem, while the Old City's farmers market draws those who are out to do a little shopping. The Palestinian Museum is also a must-see, especially for those who'd want to gain a deeper understanding of the place's history and heritage. A Visit Palestine Information Centre also stays open for inquiries. But generally, tourists should take it upon themselves to check out travel advisories, to see if it's the best time to plan a vacation in the region.
Also read: 10 Countries Filipinos Probably Didn't Know They Can Travel To Without Visa
With five more on the list of countries Filipinos can travel to without a visa, it seems that things are finally looking up for our passport. Are you visiting any of these destinations soon?