It's exciting to dream about travelling. Just think about the thrilling adventures, the picturesque landscapes, and the potentially Instagram-worthy photos that await your arrival! Unfortunately, unless you're a huge fan of fashion, packing for a trip isn't as heart-racing as travelling itself.
Since my life started to revolve around regular out-of-town trips, there came a point where I systematically struggled with the tedious task of picking clothes. So, I searched for the most efficient way to manage my closet. Surprisingly, the solution was simple: I had to get rid of my unnecessary fashion pieces and invest in the right items.
The minimalist lifestyle has made its way to mainstream for a reason. With all the distractions of the world nowadays, everyone just wants to declutter as much as they can. Creating a capsule wardrobe means letting go of things that don't add value to your life, in this case, clothes. This means you work with articles of clothing that can be worn in various ways. Some people are strict when it comes to the number of clothes a capsule wardrobe should contain, but living sustainably shouldn't be restricting at all.
If anything, having a capsule wardrobe should offer you more convenience as you choose your outfits. With a closet full of clothes that match, you won't need to go through the hassle of outfit planning for all the trips to come.
Also read: Female Traveller Packing Essentials for Any Kind of Weather
The principles of building a travel capsule wardrobe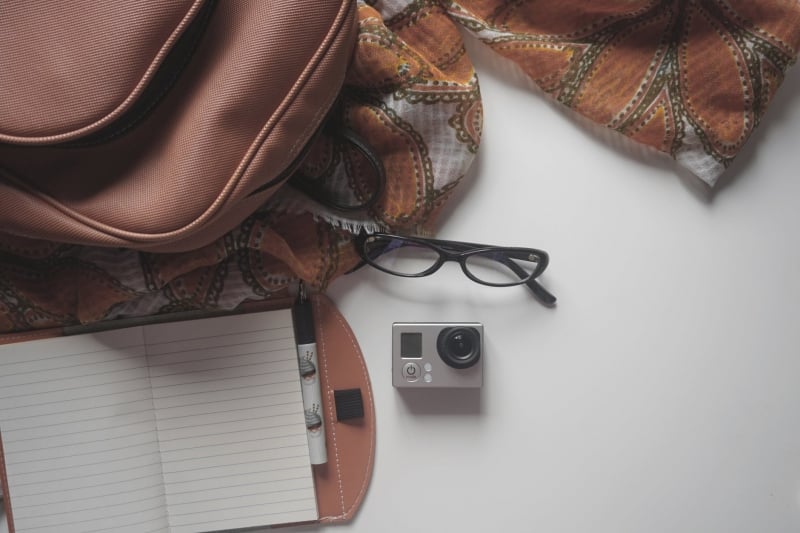 1. Be intentional
The reason I became so invested with the idea of a capsule wardrobe was because I wanted to have a more sustainable life. Living by the beach, I got exposed to unreasonable amounts of trash and waste. Because I had an intense motivation to reduce my waste consumption, it became a lot easier for me to say no to fast fashion.
The seldom times I buy clothes (most of the time at thrift stores) I ask myself three questions:
Do I absolutely love it? Does it represent me and my principles? Will it go with most items in my wardrobe?
2. Acknowledge your lifestyle
When creating a capsule wardrobe, you don't have to confine yourself with a set of rules. As we have different needs and personalities, our wardrobes would also have varying articles of clothing. I recommend that you look up the Internet for cool and innovative items that would fit your lifestyle. Personally, I find my beach towel that doubles as my yoga mat useful as it's pretty, portable, and functional.
3. Learn your colours
This was the most difficult principle for me as I get different shades of tan depending on the weather. But, I somehow discovered that there's a particular shade of blue that always looks good on me. The blue also matches most of the items in my closet.
Some colours would make me look washed out, thus I'd have to spend extra thirty minutes to look decent. Investing in the right colours has cut my preparation time in half. Plus, now I don't have to spend so much time trying outfits out before I pack them since I'm already sure they'd look good on me.
4. Be mindful of different cultures
If you're going to commit to a travel capsule wardrobe, make sure you have everything you need to avoid being an insensitive tourist. You may love your shorts, but some cultures may find it indecent. Having thunder thighs, I've always hated wearing skinny jeans. Thus, I've become endlessly thankful for culottes — my go-to pants whenever I can't wear shorts. Lightweight cardigans are another staple, especially because I mostly own sleeveless tops.
5. Know your brands
There's a saying that goes, "You are what you buy." Knowing what brands you support goes hand-in-hand with being an intentional shopper. Since you'll be investing in capsule wardrobe pieces, make sure the brands you support have a high standard for quality. Oftentimes, you'll have a glimpse of a brand's calibre when you check out its vision and mission. Yes, it can be as simple as skimming through "About Me" pages!
The essentials
To further help you out, I built a list of essential items for travellers in building a capsule wardrobe. Ultimately, building a personalized travel capsule wardrobe boils down to what clothes make you feel comfortable and beautiful. So, consider this list as a guide and adjust the items accordingly.
1. Layerable tops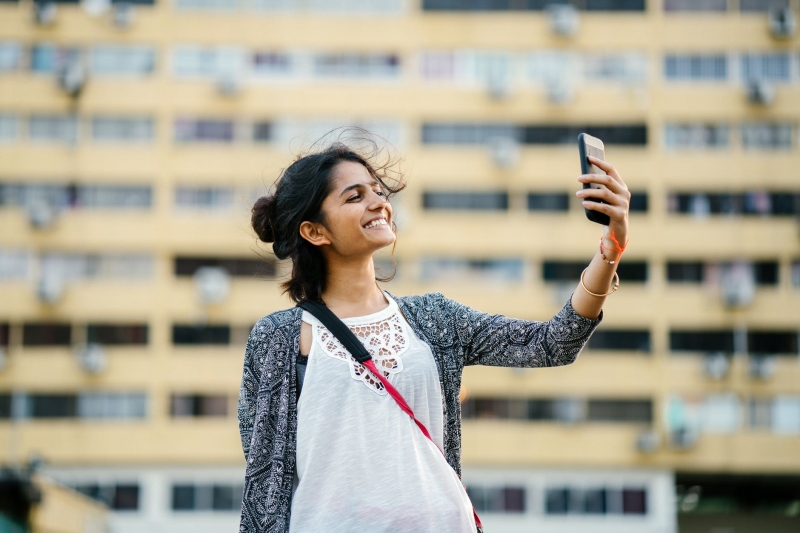 While sleeveless tops are convenient to play around with, you don't have to invest in them if they don't represent you. If you're a fan of t-shirts, then go for it. Look for tees that can easily change your look when tucked in a skirt or layered with a cardigan. Also, try to go for fabrics that don't wrinkle easily and dry quickly, like cotton-polyester or cotton-lycra.
2. Casual bottoms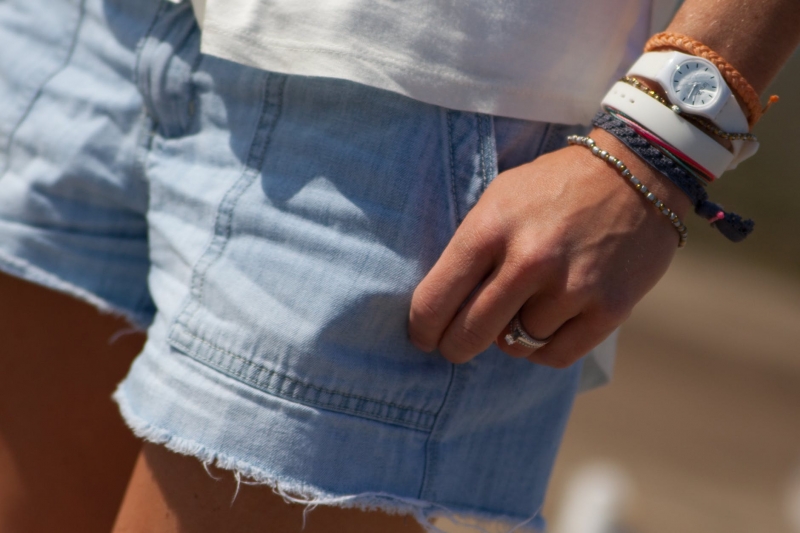 It's important to have great-fitting bottoms you can throw on effortlessly. Make sure to get something you can wear multiple times without being too obvious, like denim shorts. Besides getting a basic bottom, you can also mix things up with a pair of comfy pants like the jogger pants, leggings or harem pants. Get them in fun patterns and you'll look fabulously laidback for the beach,  airport, and anywhere else.
3. Dark pants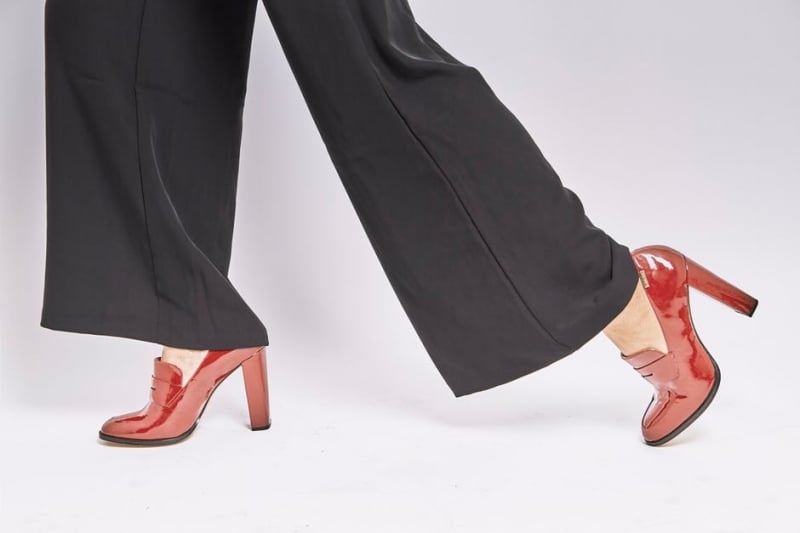 For formal occasions, dark pants may just be the most versatile item you can own. Black slacks are a popular choice, but you may also opt for culottes, jogger pants, or paperbag pants. These pants won't just make you look fashionable and smart, they're also almost as comfy as pajamas!
3. Cover ups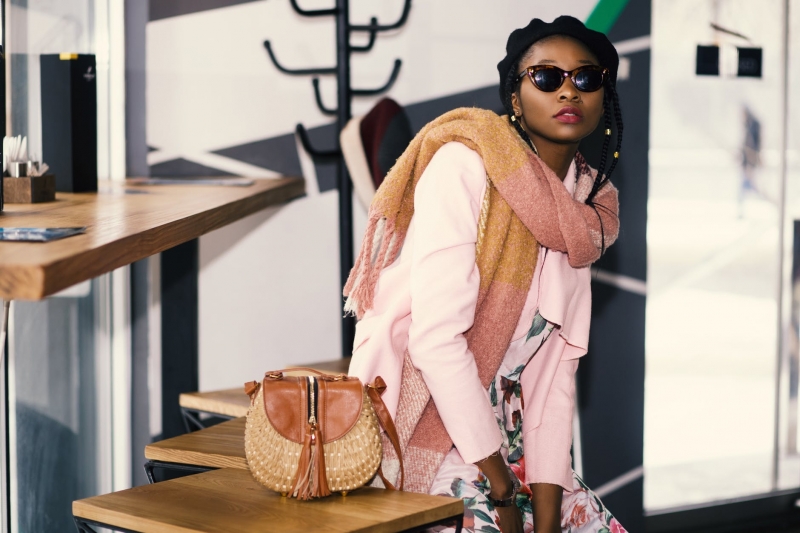 Layering may just be the key to a great capsule wardrobe. Pick cover ups that won't only modify your look, but would also serve multiple functions. Malongs, for example, serve several purposes: as a scarf,  skirt, dress, hammock, bed sheet, and even a dressing room for beach goers. The best part? You could buy them locally and represent the wonderful culture of the Philippines! You may also opt for blazers, jackets, cardigans or tunics. With all the choices out there, there's definitely something to suit your personality.
4. Versatile dress or jumpsuit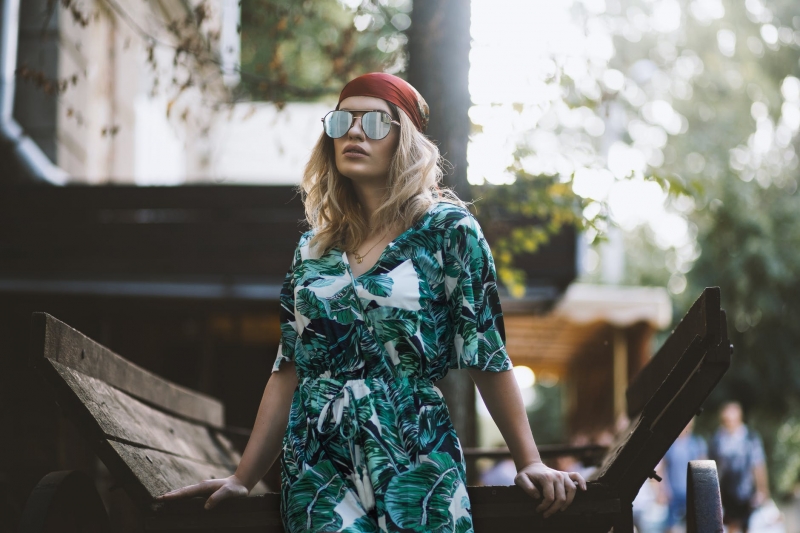 Finally, the lazy girl's favourite fashion item: the one-piece dress or jumpsuit. Everyone loves the convenience of these one-piece items. They make us look good without us having to rummage through our closets to find matching pieces. The little black dress may be a crowd favourite among all versatile dresses, but you can get any dress that you think represents you. Keep in mind that building a capsule wardrobe means minimizing clothing. Look for a piece that would look good from day to night, from under the blazing summer sun to underneath the cool starry sky.
5. Shoes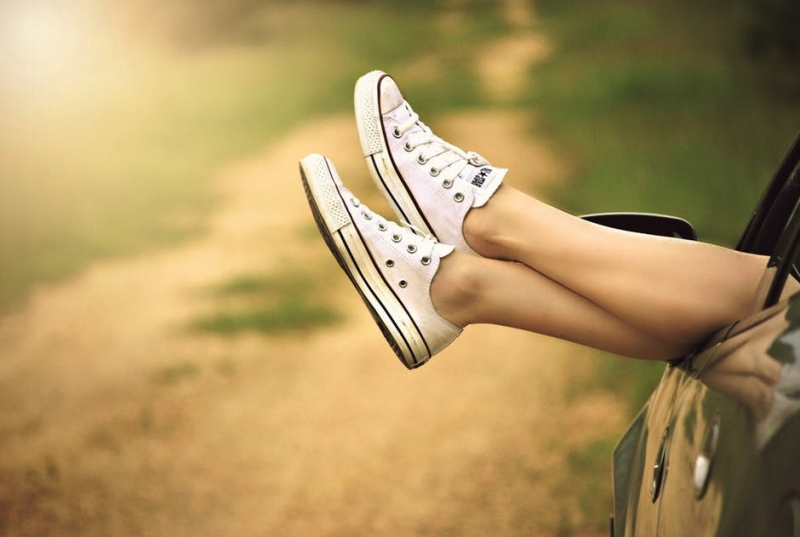 Fashionable Gossip Girl actress Taylor Momsen once said, "You can wear anything as long as you put a nice pair of shoes with it." Indeed, the right pair of heels can make a difference to your shirt-and-jeans get-up. As I frequent the beach, I'm more of a sandals enthusiast. I have one pair of beach sandals I literally bring everywhere I travel to. Since sandals are lightweight and dry easily, I use them as slippers too. And, because they aren't exactly flip-flops, I can wear them to church and meetings. I'm not a runner nor a gym junkie, so I don't bring sneakers around. But if you are, carry a pair that would function well and look great with both your gym clothes and casual wear.
6. Accessories or makeup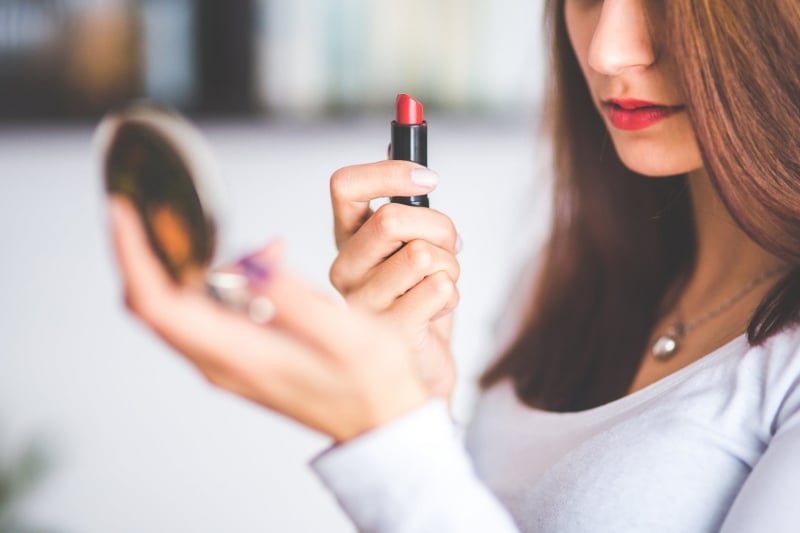 Wearing accessories or makeup is a great way to switch things up and show your personal style. An elegant necklace or a red lipstick can instantly turn your summer dress into a sophisticated ensemble. For health-conscious travellers, many watches nowadays can count your steps, track your heart rate and monitor your sleep. Talk about fashion and function! Hats and sunglasses work wonders on the simplest outfits too, not to mention they protect you from harmful UV rays. Personally, scarves are my vital accessory during long rides as they can function as a blanket when I want to sleep throughout the trip.
Also read: Travel in Style: 7 Easy & Instagram-Worthy Fashion Pieces for the Summer
With a more intentional wardrobe full of items you love, you won't have to spend much time going through the hundreds of clothes you own. Now, you can focus on building an itinerary so that your Instagram-worthy outfits would be worth your trip. Oh, and don't forget to bring your smile along!