When hunger strikes in Pasig, you never have to go very far for fantastic food and drink. There's a thriving culinary scene here, whether you're in the mood for local comfort food, international fare, or just a really good cup of joe. The Green City is home to so many amazing restaurant, bar, and cafe options, it's almost impossible to pick a favourite. But our picks of must-try Pasig restaurants and cafes are a good place to start.
1. Cafe Juanita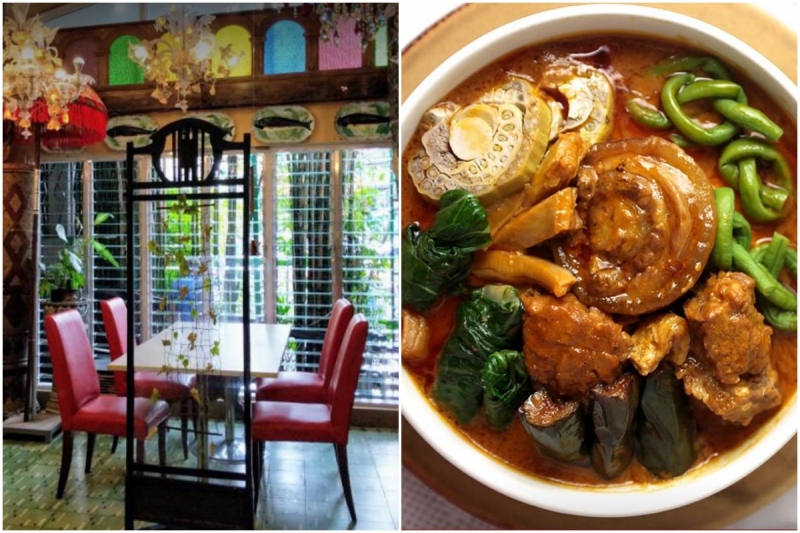 No matter how much we love international cuisine, we'll always come back to good old Pinoy food. Lucky for us, Pasig has Cafe Juanita, one of the Filipino restaurants in Metro Manila that never gets old. This charming Kapitolyo dining spot serves up classic local dishes in an eclectic yet homey setting — and everything is surprisingly affordable, to boot! You'll find most Filipino favourites on Cafe Juanita's menu but try the best-selling kare-kare, too.
Address: 19 West Capitol Drive, Brgy. Kapitolyo
2. Haru Sushi Bar & Restaurant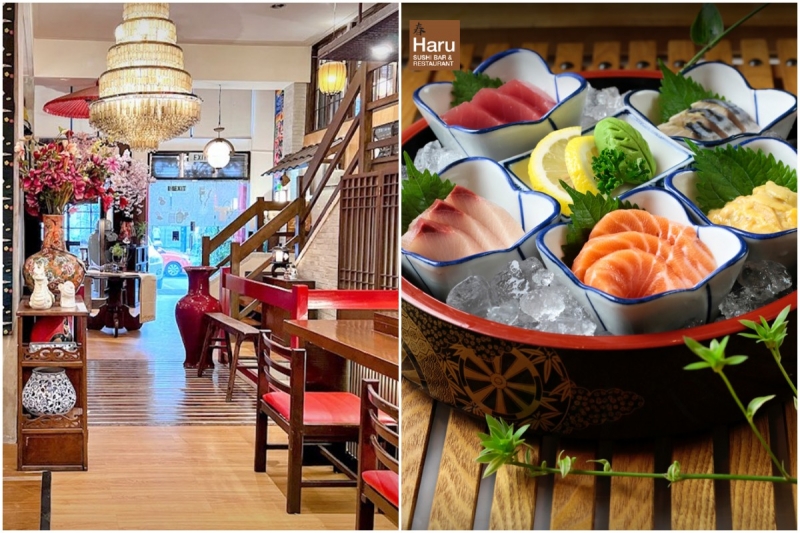 If Japanese food hits the right spot, this is another foodie haunt in Kapitolyo you shouldn't miss. Step inside Haru Sushi Bar & Restaurant, a cosy restaurant with delightful sakura-inspired interiors. This is the go-to place in the city for sushi cravings, with skilled chefs delivering delicious rolls and sashimi made with fresh ingredients. Need something heavier? Try the Australian rib-eye teppanyaki.
Address: 17 West Capitol Drive, Brgy. Kapitolyo
3. Tipsy Pig Gastropub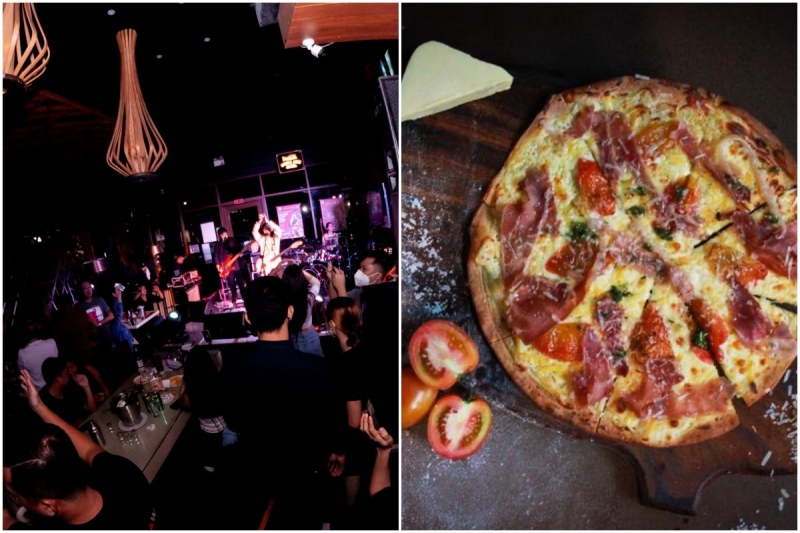 Make your way to Tipsy Pig Gastropub for your next barkada hangout. If good drinks, great music, and excellent vibes are your thing, then you're going to like this one. In addition to delicious cocktails and live music, the bar chow is top-notch at Tipsy Pig. Sisig is a classic paired with alcohol, but the gastropub also offers salmon steak, pasta, pizza, and more. Even if you're just coming for a meal and not for getting tipsy, it's worth grabbing a table at Tipsy Pig.
Tip: Opt for a table outside if you're less inclined to party. 
Address: Capitol Commons, Camino Verde Road
4. Poco Deli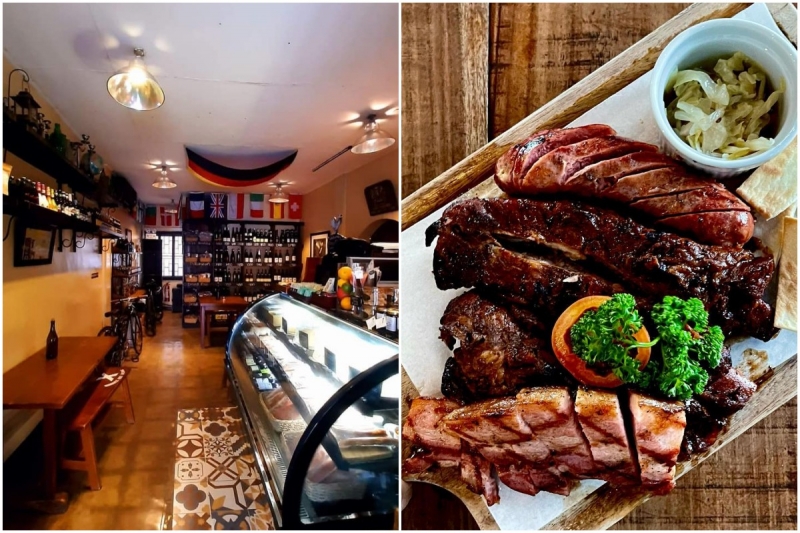 An artisan family-owned restaurant, Poco Deli nails all the elements of a perfect deli: high-quality meats, delicious cheeses, and an impressive selection of wine. It's no surprise that this little neighbourhood deli blossomed in popularity over time — enough to open another branch in Pasig, plus two restaurants in Taguig and Coron. For breakfast, lunch, dinner, or any time in between, Poco Deli's bacon slab is a win for meat-eaters. Homemade sausages are also a crowd favourite. 
Address (Kapitolyo): 21 East Capitol Drive, Kapitolyo
Address (Capitol Commons): Capitol Commons, Meralco Ave. corner Shaw Blvd, Ortigas Centre
5. Warung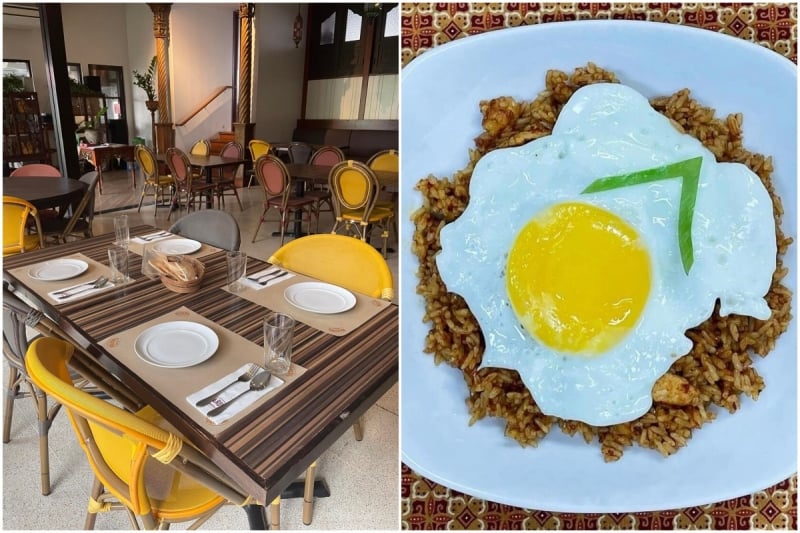 Dreaming of a trip to Bali? It's time for a trip to Warung. Few restaurants in the metro cater to Indonesian tastes, but this Pasig dining spot will satisfy your cravings. If you don't know what to order, start with Warung's best-selling nasi goreng. Not enough for the table? Nasi goreng typically pairs well with tempe mendoan and beef rendang. For adventurous foodies up for sampling new cuisines, Warung is not to be missed.
Address: 83 East Capitol Drive, Kapitolyo
Also read: 13 Airbnb Homes & Vacation Rentals in Manila for a Well-Deserved Staycation
6. Bueno Tapas & Wine Restaurant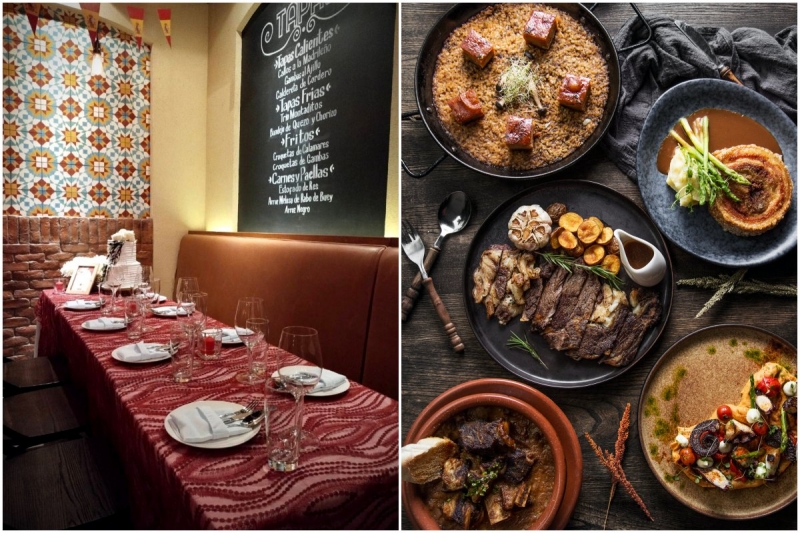 When you're hankering for the flavours of Spain, make your way to Bueno Tapas & Wine Restaurant. This fine dining restaurant is a superb choice, whether you're celebrating a special occasion or just indulging in a great meal. Either way, Bueno features an enticing dinner lineup, from tasty tapas to rich paellas. Then, toast to the meal with a glass (or pitcher) of refreshing sangria.
Address: GF Retail Row, The Grove by Rockwell, Ugong
7. Masil Charcoal Grill Restaurant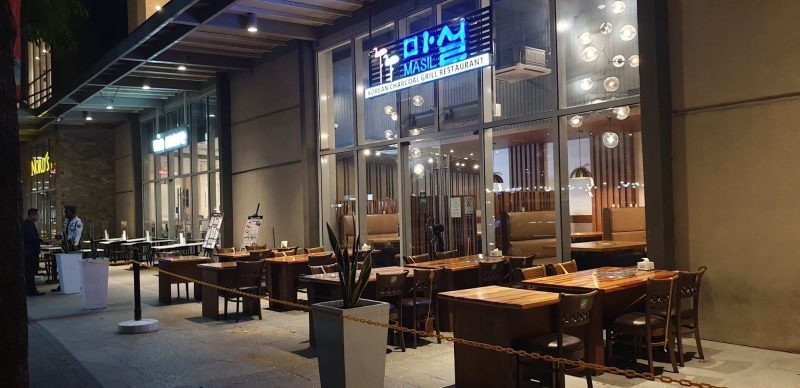 In Pasig, there's a wide variety of good Korean restaurants — but we're picking Masil Charcoal Grill Restaurant for our K-BBQ spot. Tucked in Tiendesitas, Masil is no-frills but clean, spacious, and definitely worth a try if you're in the area. Frequent diners say set meals and side dishes come in generous portions and the meats are fresh and good quality.
Address: Tiendesitas
8. Cucina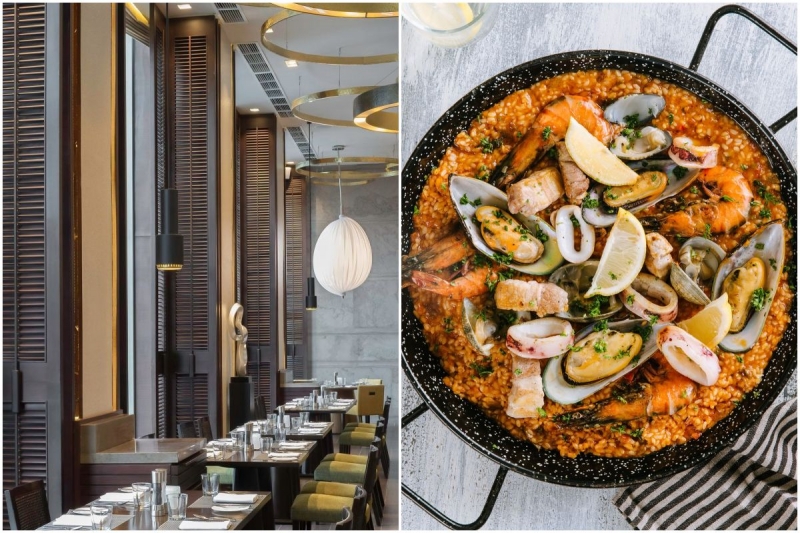 Famished? Then you may fancy splurging for a delicious buffet meal in one of the top Pasig all-you-can-eat restaurants. Nestled on the 24th level of Marco Polo Ortigas Manila, Cucina is a stylish all-day buffet spot in the heart of Pasig. Expect a wide range of international cuisine, from continental fare to Asian favourites. Some say Cucina serves the best paella in town — give the seafood paella a try to judge for yourself.
Address: 24th Floor Marco Polo Hotel, Sapphire Street
9. Brewed Specialty Coffee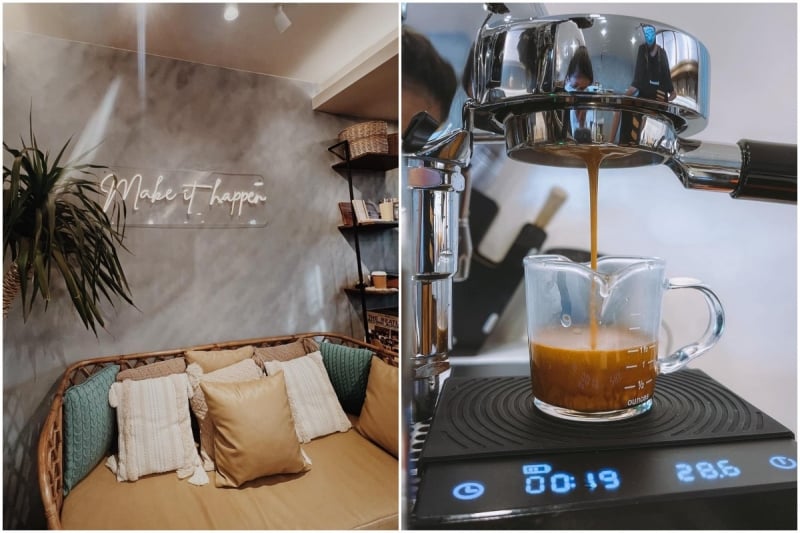 If you're looking for recommendations for Pasig cafes, Brewed Specialty Coffee is a crowd favourite. This bright, airy coffee shop welcomes city folks with sunshine, Instagrammable interiors, and cosy furnishings that almost feel like you're hanging out at a friend's really stylish home. And of course, the coffee is exceptional. As its name suggests, Brewed Specialty Coffee serves speciality cups using single-origin beans from different countries (including the Philippines).
Address: GB04 Jemco Complex, 1609 C. Raymundo Ave.
10. Arts & Beans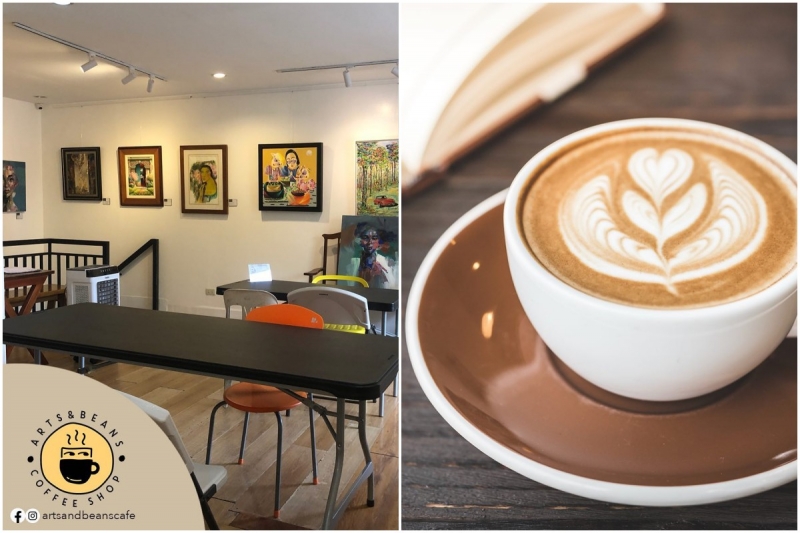 Finally, city folks who enjoy a little art with their brew can get the best of both worlds at Arts and Beans in Kapitolyo. This cosy Pasig haunt is both a coffee shop and art gallery — and it's a quiet space that's perfect for working and studying when you need to get out of the house. Order a Spanish latte and you're all set! Then, when you need a break from work, visit the exhibit space on the second floor for a little inspiration.
Address: 51 West Capitol Drive, Kapitolyo
Also read: 23 Best Cafes in Manila for Coffee, Brunch, and Dessert
Ready for a taste of the city's best? These Pasig restaurants won't disappoint. Other Dlegs of the Metro Manila food crawl you shouldn't miss are stops at Marikina, Makati, and Quezon City.
---
Featured image credit: Bueno Tapas & Wine Restaurant | Facebook