We all know how challenging it can be to plan a barkada trip — especially the first time around. Once it finally turns into reality, though, it's a whole other story. This is when you finally find out if your favourite bunch of people also doubles as the perfect travel group!
Just like many of you, I've been blessed with several groups of friends: my childhood friends, high school barkada, college group, and work family are some key examples. As I've had the opportunity to travel with these different groups, I've been able to compare and contrast my experiences with each of them. And let's face it — there are some people we love to bits, but just can't stand being with 24/7! 
Also read: The Ugly Truths About Travelling with Your Barkada
On a recent trip, however, I was lucky to have finally experienced that eureka moment. You know how they say you just know you've found the one? Well, I was hit by a similar feeling — during a trip that was planned almost effortlessly, and one that went off without a hitch! In that moment, I knew I found the perfect group to travel with.
In light of this, here are 10 signs you've found the ultimate travel group!
1. They're great company on regular days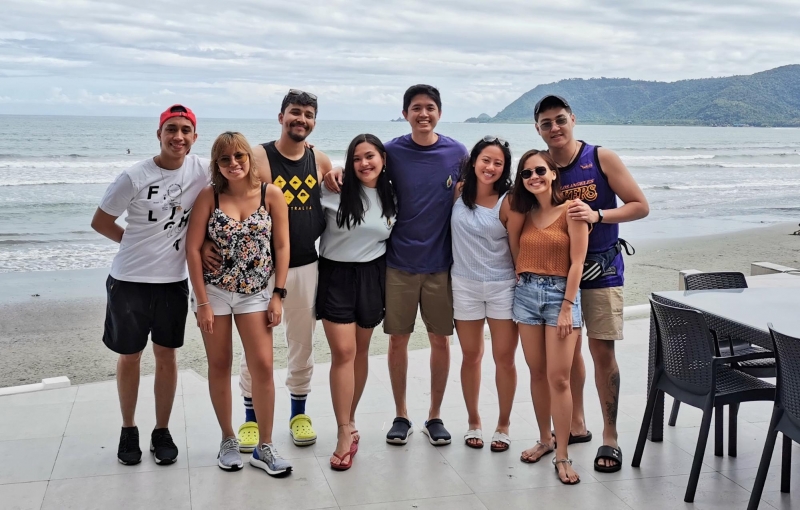 I think this one's a no-brainer — would any of us voluntarily travel with people we can't stand on a regular day? To me, the best thing about travelling with a group of friends is that it allows me to get a different kind of bonding experience with people I love spending time with.
Whenever I go on a trip with friends, I like to refer to it as a 'friendship level-up' experience. I find that when you find the right group of people, travelling together can really take your relationship up several notches!
2. No one in your travel group is a notorious flaker
Do you have that one friend who never fully commits to a trip? The one who tentatively agrees throughout the entire planning stage, and ends up backing out at the last minute. With a friend like this in your travel group, it's difficult to make bookings and divvy up expenses. It's especially irritating when someone has already paid for this particular person's share! 
If this person doesn't sound familiar to you, consider yourself lucky. You have been marked safe from that flakey travel buddy who messes up the group's dynamic!
3. All the important roles are filled
Now that I've mentioned that one group member you don't have, let's talk about the important members you do have!
The go-getter

We all like tagging each other on Facebook posts about cool resorts, cheap flights, and must-see destinations. At the same time, we also like suggesting we go on a trip together sometime. When you have at least one friend in your travel group who happens to be a go-getter, you can trust that these plans will make their way to reality.
I'm talking about that friend who extends the invite and follows through — the one who'll actively search for flights and inquire about accommodations. Yes, sometimes, all it takes is one key person for a group to #MakeTravelHappen! 
The organised one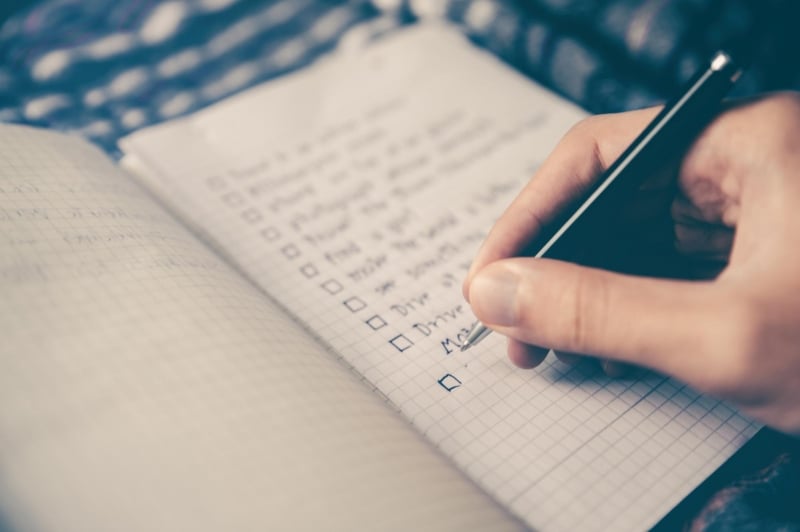 No travel group is complete without at least one person who's happy to keep things in order! He or she is the type of traveller who'll eagerly whip up an organised Excel file and share it with the group.
In the case of my travel group, this person would be me. As someone who always likes to be prepared, I'll quickly come up with reminders and a packing list to guide everyone in the group. I'm also the one who'll do a quick sweep of our rooms before check-out to make sure no one leaves anything behind!
The navigator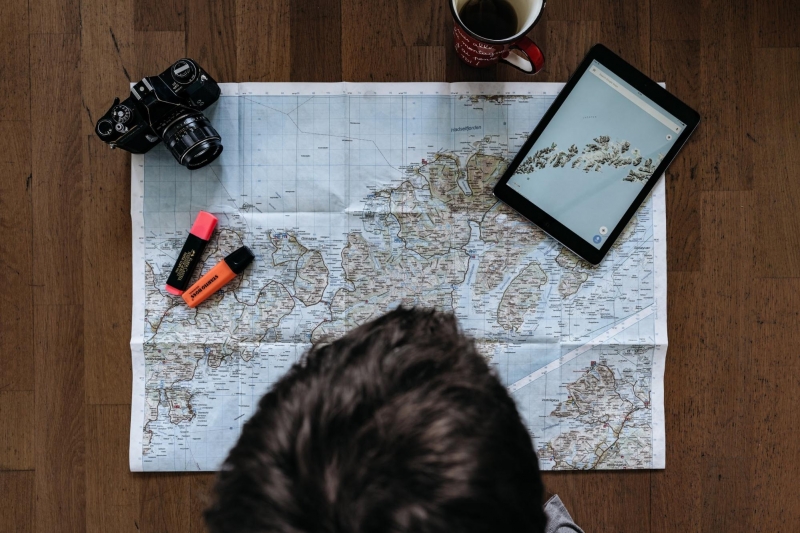 This is the friend who'll volunteer to drive the group when going on a road trip, or the one who'll map out your itinerary when exploring a new place. With at least one navigator in my travel group, I feel pretty confident that our plans will come to fruition! 
The calm one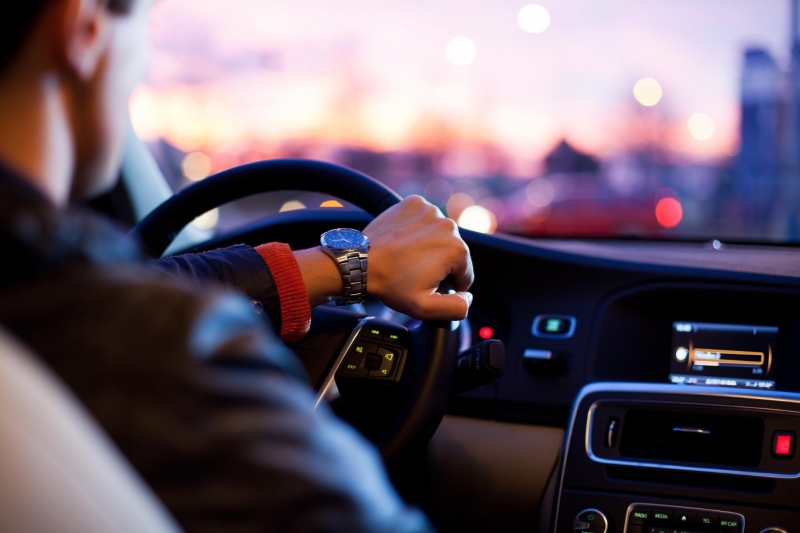 By "the calm one," I mean that one person who remains unfazed in the face of challenges and unexpected roadblocks! He or she is the type of traveller whose cool demeanour will keep everyone at ease. 
On a recent trip with my friends, we hit the road at about 1am and soon ended up in a gridlock in what felt like the middle of nowhere. Because of ongoing roadworks, we found ourselves at a point in the road where only one lane was available for travellers going in either direction. It was almost pitch black, too! Instead of panicking, though, one of my friends (who also happened to be our designated driver) remained completely calm. We had nothing to do but go with the flow, and I was thankful that at least one person was keeping a level head in such a stressful situation!
The life of the party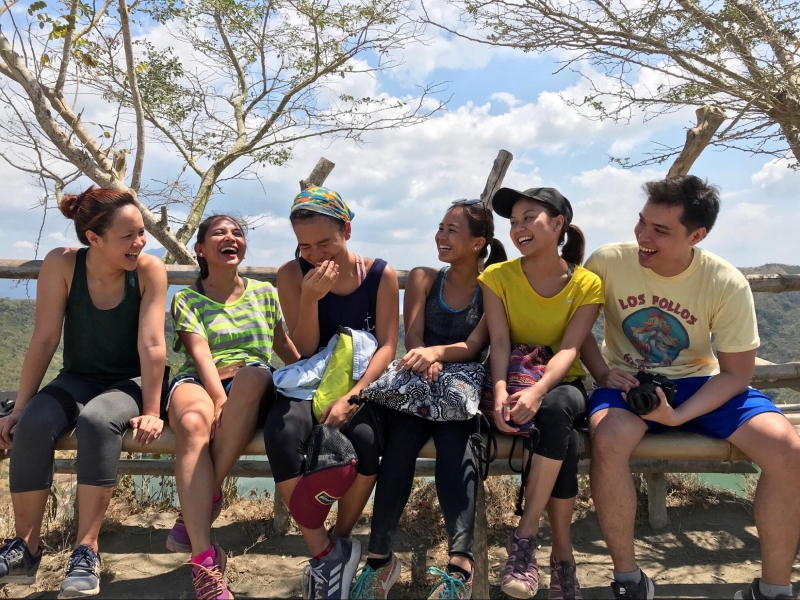 Of course, what's a travel group without someone whose presence guarantees a good time? In my case, I'm lucky to have found a group of equally fun individuals! These are friends who are game for anything, and won't allow precious vacation time to go to waste. They'll find something that's fun for everyone, and make sure your trip is one to remember.
Also read: Group Trip Planning: 7 Ways You Can Make Your Barkada Trip Happen
4. You're on the same page with regard to travel expenses
When it comes to planning a trip with a group, agreeing on a budget can be a make-or-break factor. I've had friends back out during the booking stage because they found our flights or accommodations too pricey. On other occasions, some travel plans fell through because not everyone was willing to settle for less than their usual standards.
While you don't necessarily need to have the same spending habits, I think the important thing is that everyone is open-minded! It can be a pain to discover in the middle of a trip that your friends can be very stingy or have very expensive tastes  — and it's even worse when their preferences are non-negotiable.
We all have our own likes and dislikes, but the key here is being able to adjust and find something that works for everyone. So when you find a group of travel buddies that makes it easy to settle on a budget, never let them go.
5. Everyone responsibly pays their dues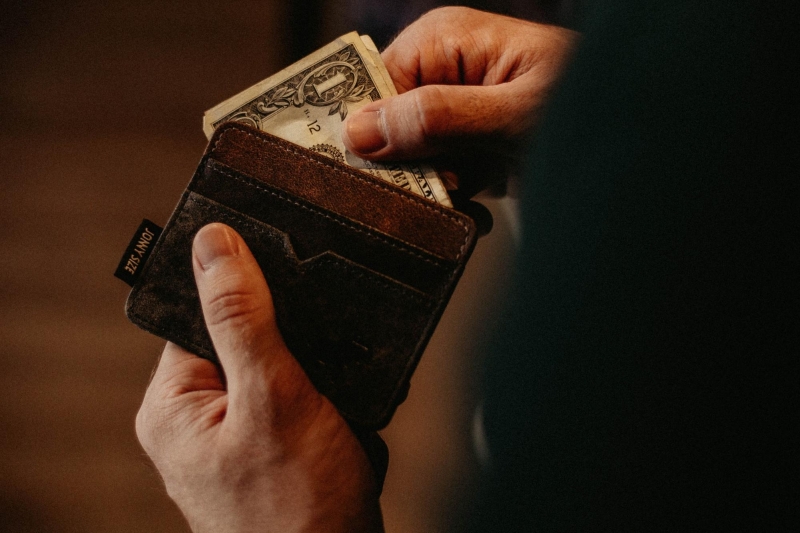 In typical Pinoy fashion, making singil is always uncomfortable — especially when a lot of time has passed since your trip ended! And don't you just hate it when someone owes you and yet they keep posting Instagram stories of their unli-Samgyupsal dinners? (Facepalm.)
I knew I found the perfect travel group when my friends insisted on listing down all our expenses in a handy app called Splitwise! This way, we could easily keep track of how much we owed each other — down to the centavo. Having everyone agree to this meant no one would be fleeing from their dues!
Also read: 5 Tips on Handling Money When Travelling with Your Barkada
6. You have flexible travel styles and preferences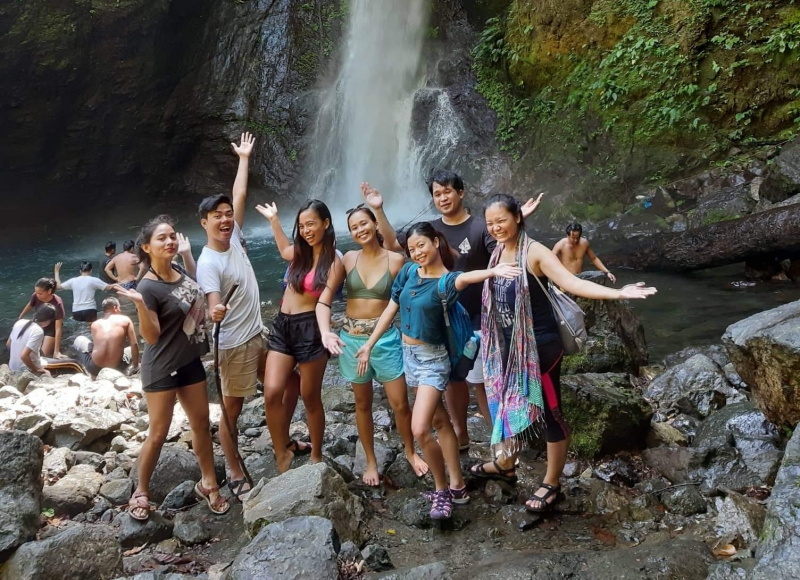 We all have different styles and preferences when we travel. Some of us love being on the go, while others think of travel as an opportunity to relax and get a change of scenery. There are travellers who like to stick to a plan, and there are those who like to be spontaneous.
But in the same way I spoke of travelling on a budget, I believe the key is finding fellow travellers who are flexible with regard to their own styles and preferences. The perfect travel group is made up of individuals who are open to meeting in the middle, even if it means having to go a little outside their comfort zones.
7. Everyone respects one another's time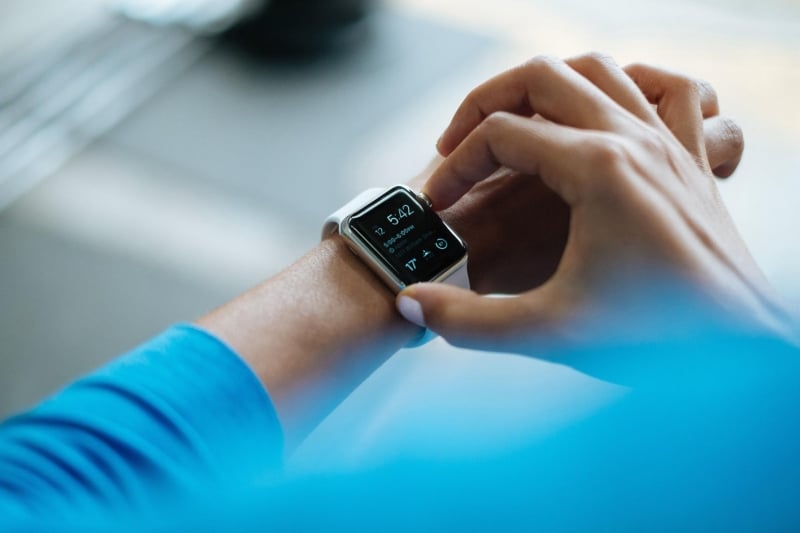 Ever had that one friend (or former friend) with a blatant disregard for everyone else's time? As someone who hates it when things don't go according to plan, I simply can't stand it when people are late — and by this, I mean way beyond the Filipino time kind of late.
People who arrive on time are gems, but I also have great respect for people who inform everyone when they're running behind schedule. At least that way, we can have realistic expectations with regard to our timetable. I consider myself lucky to have a group of friends who fall under both those categories!
8. Your personalities complement one another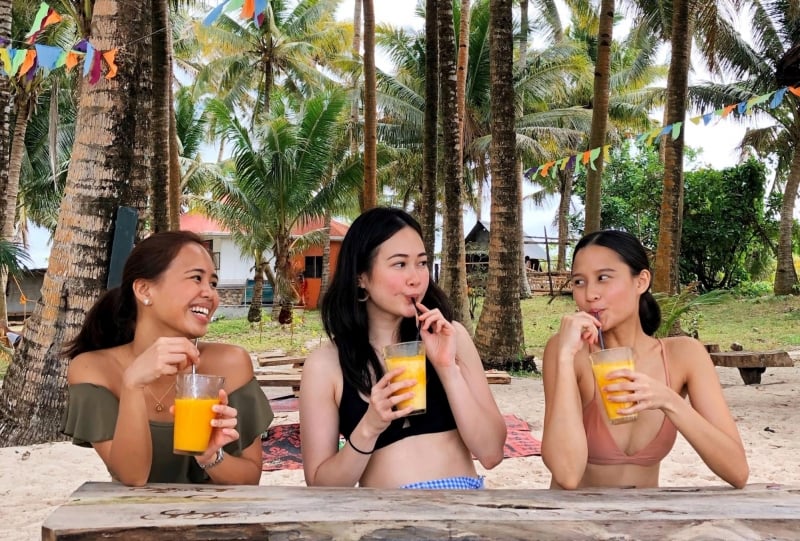 Here's a valuable lesson I learned while travelling with friends: The perfect travel group isn't one comprised of people who are just like you. In fact, I think it's the exact opposite — the perfect group is one that's made up of individuals who complement one another!
Let me paint you a picture: I'm a neat freak and an introvert, and I'm obsessed with making sure things go according to plan. My perfect travel group consists of people who encourage me to come out of my shell and remind me that it's not always bad to make a few changes in our itinerary. (Plus, I'd like to think I'm quite a valuable travel companion when things get messy. With my OC tendencies, we won't be going home without making sure things are in order!)
Also read: Yikes! 10 Signs You're Travelling with the Wrong Buddy
9. You don't need to divide into cliques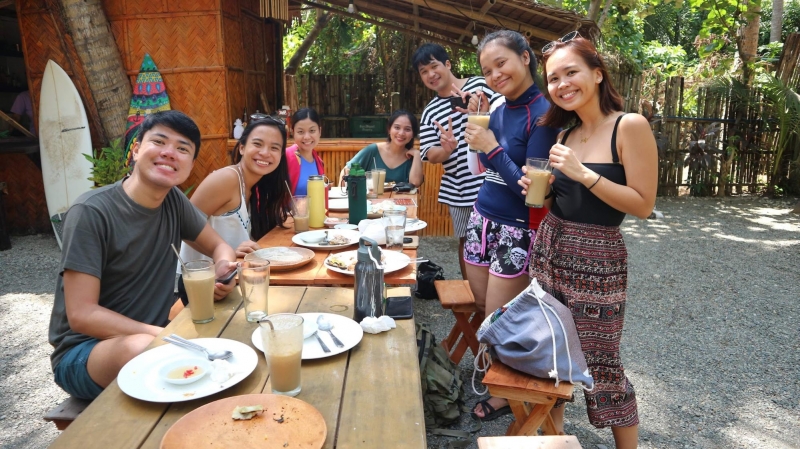 I see no point in planning a barkada trip if it means you'll be dividing into smaller groups! I'm all about pakikisama, especially when travelling with a group of friends. Breaking into cliques kills the bonding experience, if you ask me. But of course, needing a little me time or personal space every now and then is totally understandable!
Here's one of my favourite things about travelling with friends: When we're all together in a single place, and I'm hit with a fuzzy feeling. It's when I think, "Damn, I love my friends." Or, "I can't believe this trip is finally happening — and it's even better than I anticipated!" (Cheesy, I know!)
10. You look forward to your next trip together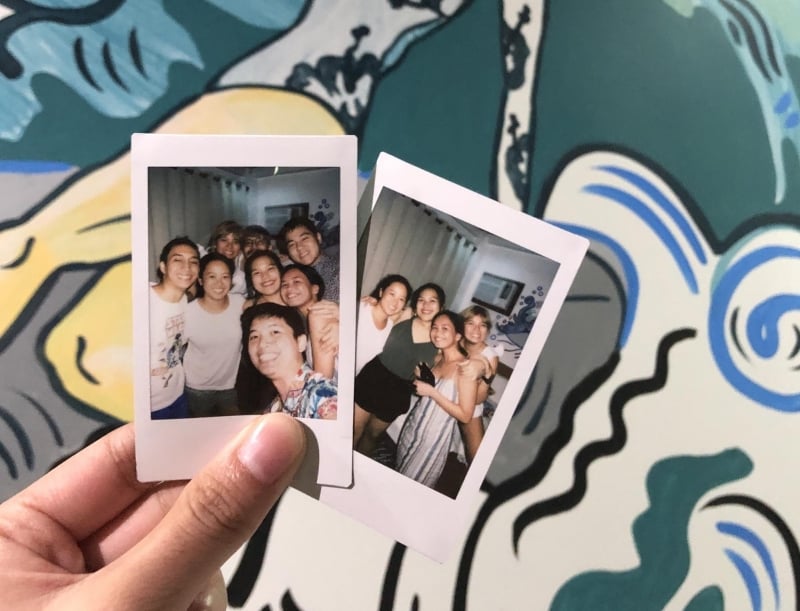 Think of it this way: When you first start dating someone, you often hope or anticipate that they'll ask you out again. After all, a succeeding invitation is a good sign — it means the first date went well! In the same way, you know you've found the perfect travel group when you look forward to travelling with them again.
Here's a tell-tale sign you've found the perfect group to travel with: It's when your trip ends with everyone saying, "We can't wait for the next one!" or "Where to next?"
Also read: 10 Airbnbs for Your Next Barkada Staycation Near Manila
So, have you found your perfect travel group? If you have, then consider this a friendly reminder to never let them go. They're not so easy to come across! And hey — invite them to join  Flight Deals — Philippines while you're at it. With cool travel deals, you guys just might plan your next big trip!