Our names say a lot about our uniqueness and individuality. There's something nice and special about hearing someone say it and seeing it in writing. Even as kids, we got used to having our stuff labelled at school so they wouldn't get lost or mixed up with other children's belongings. Now, as grown ups, we have to admit that this habit was one of the many things we carried out. And it's not even a bad thing! Having labelled and personalised items brings this great sense of ownership and encourages us to take responsibility.
To add to that, it's also the connection between people and their things and the positive emotions that come with it. Maybe the reason why we also love giving them as gifts to those who matter to us is because at the end of the day, all we want is to relate and connect.
Below, we put together a list of cute and unique personalised items you can order online. Plus points: They'll make for perfect Christmas gifts for the holiday season!
Also read: 25 Christmas Gift Ideas You Can Shop for Up to 90% OFF This 11.11
1. These handcrafted guitar pick and necklaces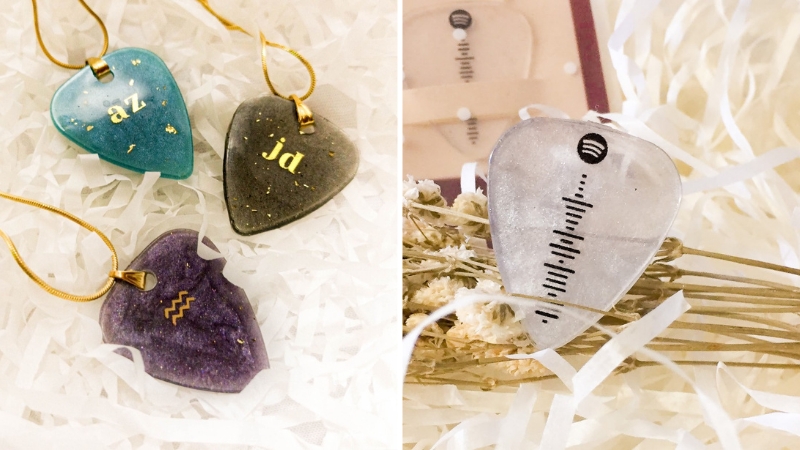 Know someone who's into music? Not only does this handcrafted guitar pick make for an awesome gift, but it's also a sentimental one! With an option to inscribe a scannable Spotify code on these personalised items, it's certainly a sweet gift idea for any occasion.
These carefully made items are available on Shopee for ₱99 a piece. Be sure to check these out before they sell out!
2. These locally made personalised pouches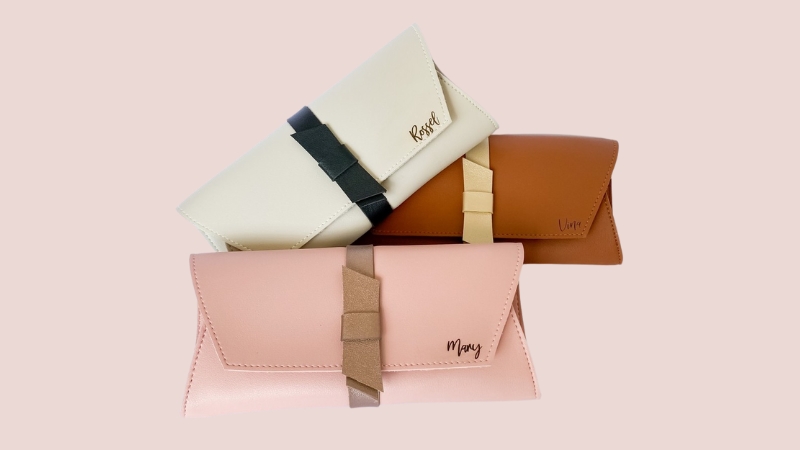 Have you been spending way too much time looking for the perfect and practical gift for your colleagues and friends? You can stop now. These personalised pouches are big enough to carry your essentials. Design-wise, these proudly Filipino-made items are 100% chic!
Buy them on Shopee for ₱300.
Also read: 8 Useful Organisers & Where to Buy Them at Affordable Prices
3. These milk carton acrylic tumblers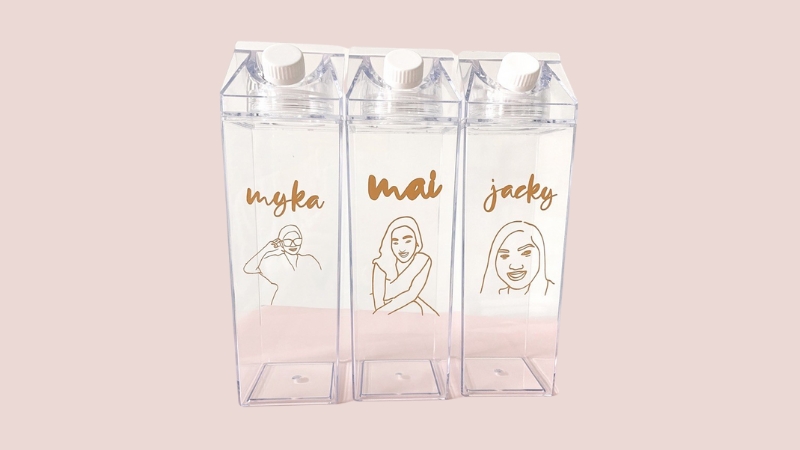 We can't get over these acrylic tumblers! Aside from having your name printed on it, you can also submit your photo and they'll turn it into line art. The tumblers come in two sizes, making them great finds — especially for anyone who needs a constant reminder to stay hydrated.
You can buy this personalised tumbler on Shopee from ₱280 to ₱330.
4. These handmade resin necklaces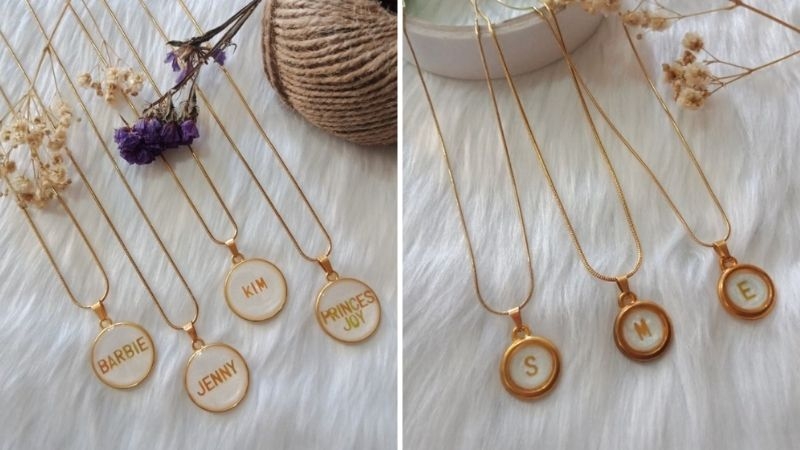 These simple and pretty necklaces are definitely worth checking out. With non-tarnish chains and pendants made out of resin, you can wear these personalised items everyday and give your pambahay outfits a pretty little boost!
It's a thoughtful gift idea, don't you think? You can buy these necklaces on Shopee for ₱140 each.
5. These personalised jewelry boxes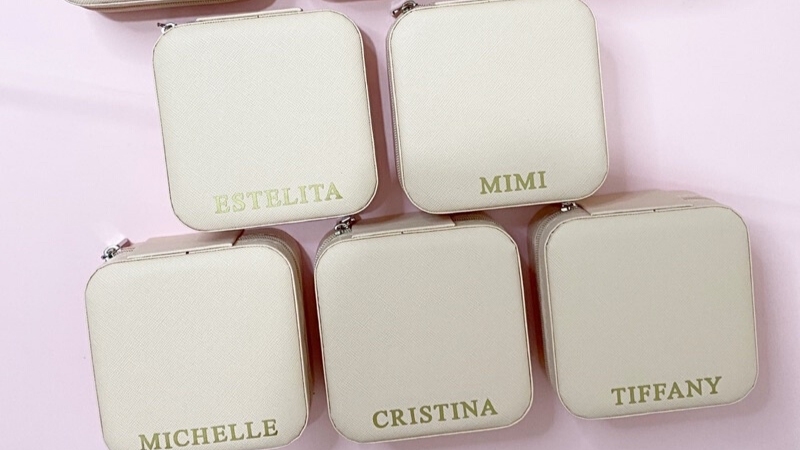 Now that you've probably added the necklace to your cart, why not include a personalised jewellery box on your haul? Because of its zip closure, you can conveniently bring it when you travel and not worry about tangled accessories. There are several available colours and font styles to match every personality, too!
You can buy it on Shopee for ₱275.
6. These rose gold compact mirrors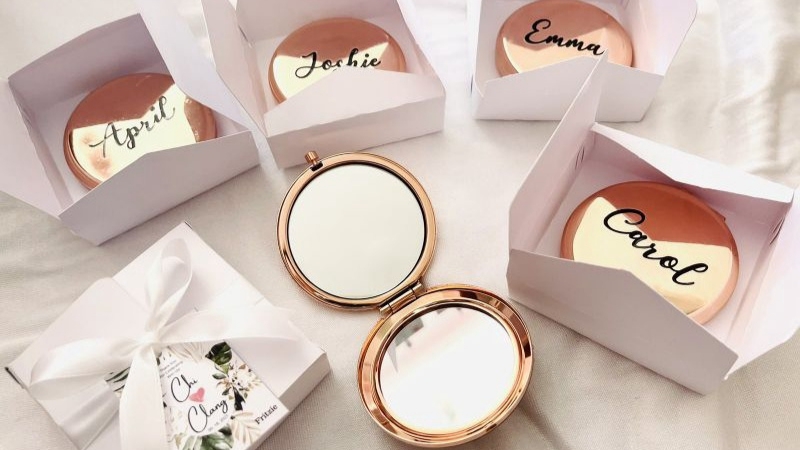 Some of you can probably relate when we say that compact mirrors are among the easiest things to misplace. Well now, consider your problem solved! Since these rose gold compact mirrors are personalised items, we're pretty sure you'll be more mindful and eager not to lose them.
You can order them on Shopee from ₱135 to ₱149.
7. This handmade face mask or eyeglasses holder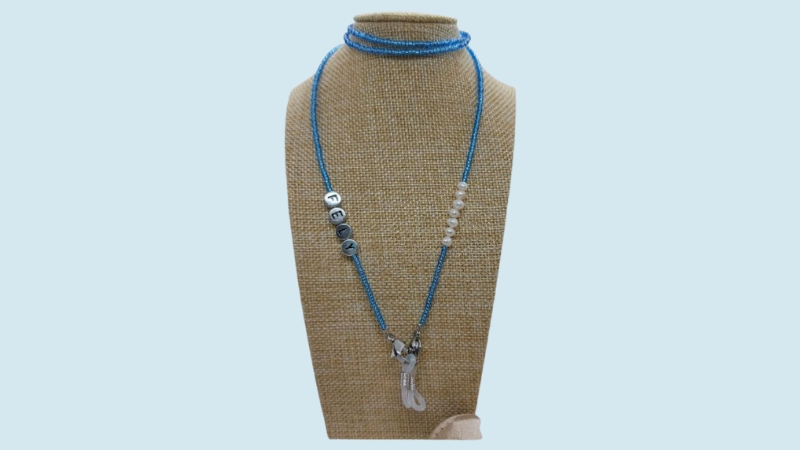 Combine fashion and versatility, and you'll get this. This dual purpose lanyard doubles as a face mask holder and an eyeglasses holder, making it a sulit find! It's handmade, and you can decide on colour combinations to add fun to the buying experience.
Get this multifunctional lanyard on Shopee for ₱280.
8. This magnetic bookmark set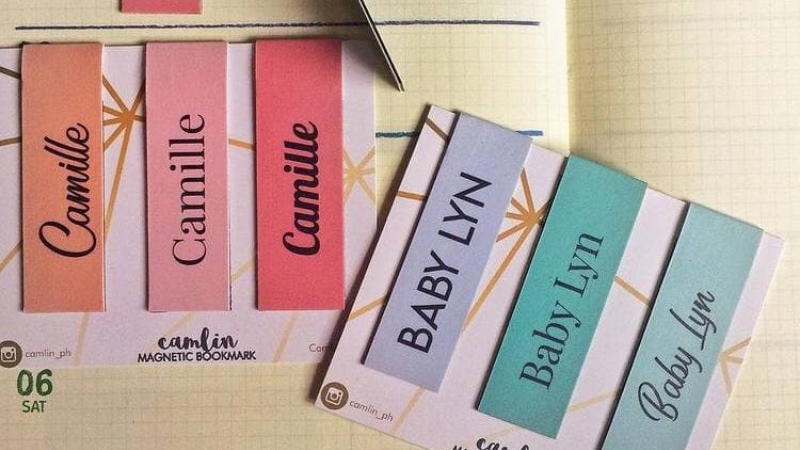 While many have converted into reading apps and gadgets, nothing beats the smell of books. If you are done with dog-earing, personalised items like this should be on your cart already! They're affordable, and you'll probably be tempted to get them for your entire book club.
This affordable magnetic bookmark set is available on Shopee for ₱40.
Also read: 10 Online Bookstores in the Philippines for Bookworms
9. These personalised weekender bags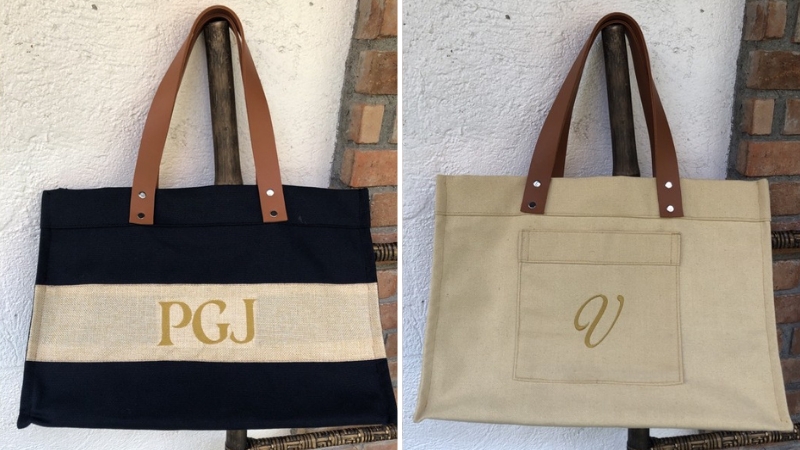 This durable canvas tote will make for a perfect weekend getaway bag. Monogrammed bags don't always have to cost a fortune, right? Prices vary depending on the style and initials you wish to have embroidered. Nevertheless, it's still one of the most affordable personalised bags out there!
Order it on Shopee from ₱500 to ₱790, and go twinning with your mom this Christmas!
10. These earth-friendly bamboo razors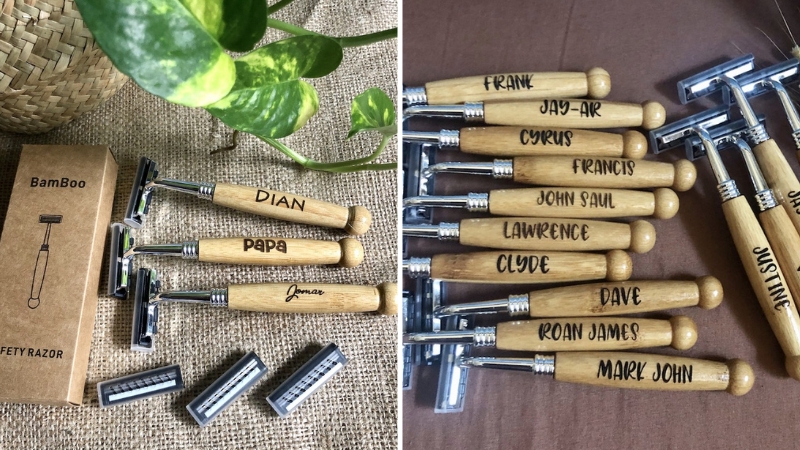 Looking for more practical personalised items? Here's another one for your shopping list! You'll never have to buy disposable ones again, because these bamboo razors have replaceable blades. By purchasing these bamboo razors, you're not only avoiding possible bathroom fights with jumbled up personal products; most importantly, you're also contributing to protecting the environment!
These sustainable razors are available on Shopee from ₱149 to ₱172.
11. These MasterChef-ready aprons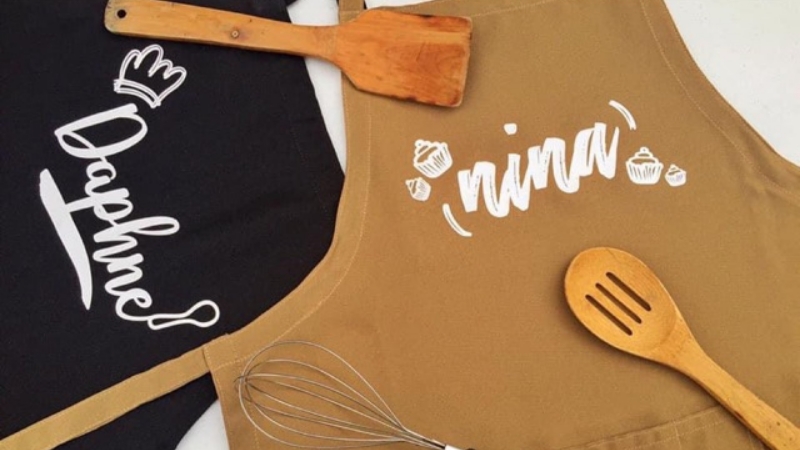 With all the time we spend at home, it's not surprising that a lot of people finally mastered their baking and cooking skills. Because you're now a total pro, you can go ahead and ditch your regular apron and trade it with a personalised one!
These personalised aprons are available on Shopee from ₱280 to ₱350.
Also read: 10 Budget-Friendly Appliances for ₱2K and Below!
So, which of these personalised items are you adding to your carts? Don't forget to share your favourites with us in the comments section!