You've cleaned up your stuff and you have gone through the tedious process of sorting and fixing things up. Everything is in order and where they should be, leaving you feeling so fulfilled and in control. The messy desk now looks Pinterest-worthy, your closet appears to be something that Marie Kondo herself organised, and all thanks to you for transforming the kitchen pantry into a grocery-like arrangement.
Then, you realise that you actually have to work on your desk, dress up, and eat. And just like that, the hours of tidying up instantly turns into chaos! Believe it or not, we've all been there. That's why we looked for efficient and useful organisers that are worth checking out.
Also read: Make Your Own Walk-In Pantry Like Filipino Mom Lorelin Feliciano-Sia
Useful organisers to keep your home clutter-free
1. These simple washi tape holders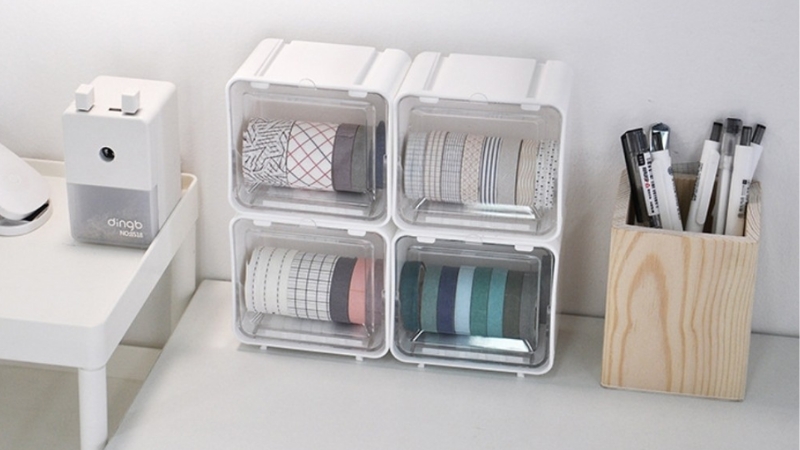 If you're into writing journals and scrapbooking, you'll be able to agree that no amount of washi tape will ever be enough. You have to have it in every colour, print, and design, right? As your collection grows, organising can get a little bit tricky. With this useful organiser, it'll be easier for you to keep track of your washi tapes. Can we also agree on the fact that sometimes, looking at them can be relaxing, too?
They're available on Lazada or Shopee for as low as ₱99.
2. These stackable acrylic pen holders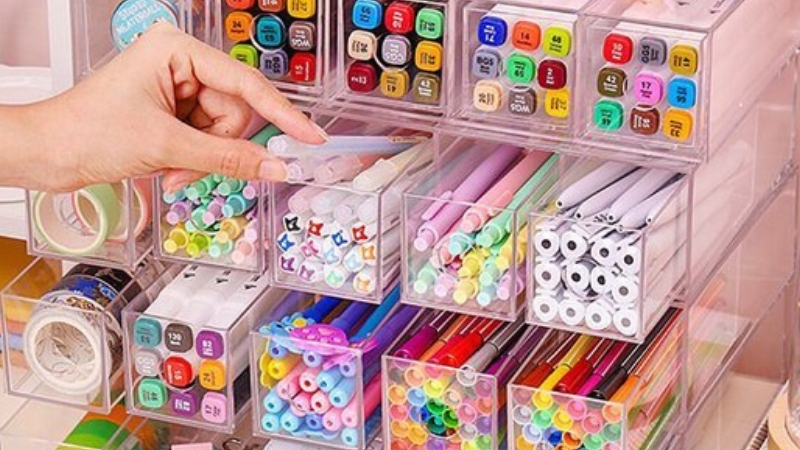 Ever find yourself dropping by a bookstore only to come out with a bag of pens? Raise your hand if you're guilty! Many of us will never outgrow the need to buy an assortment of them. These stackable pen holders offer the perfect storage for your continuously growing stash. Because they're transparent, you'll be able to see which pens you've had for a while — so no more wasted money over dried out pens.
Get this useful organiser on Shopee for ₱470.
3. This multifunctional drawer organiser set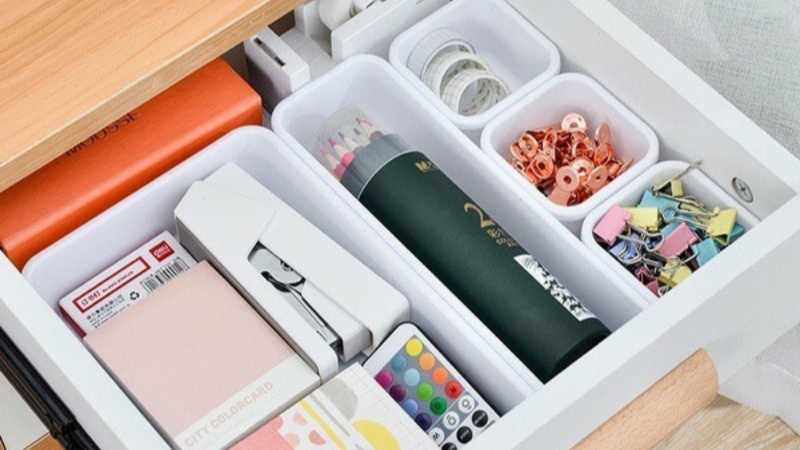 Do you keep a "secret" drawer or closet? Even one of the most highly organised fictional characters, Monica Geller, was caught with one. Apparently, everything in her junk closet "did not fit any category." If she knew about this eight-piece multifunctional drawer organiser set, Monica would probably be spared of having to make up an excuse. The trays come in different sizes, making it more flexible to arrange your stuff. You may also use it to organise kitchen stuff, tools, makeup, and more!
You can buy this very useful organiser on Shopee and Lazada for as low as ₱129.
Also read: 10 Useful Gifts That You Can Buy Online for Under ₱500
4. These aesthetic wire organisers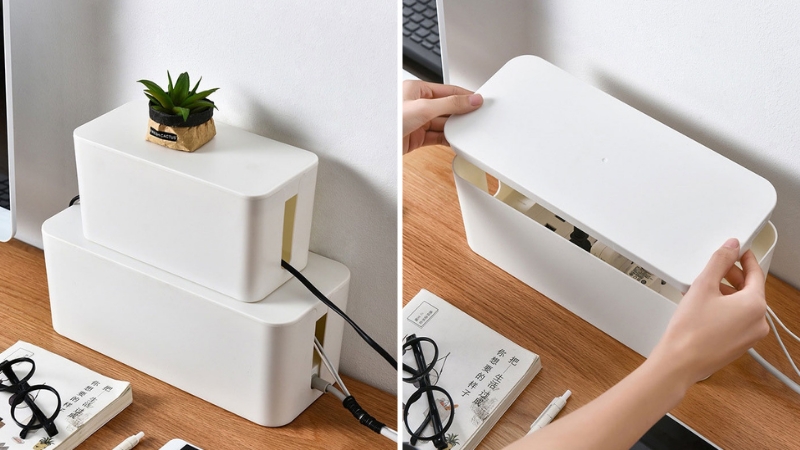 No one should be tolerating the unsightliness of tangled wires and cords. Having one of these solves aesthetic and functionality problems. You don't usually see minimalist and useful organisers like this. They're available in white for #TeamPuti and of course, in black, for #TeamItim.
Get your own on Shopee for ₱377, and you can say adieu to messy wires.
Also read: 12 Aesthetic Items to Decorate Your Room With
5. This portable skincare organiser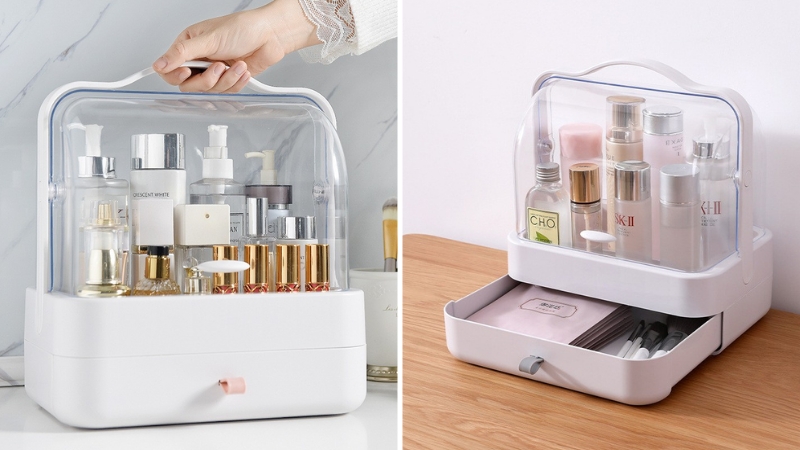 By now, everyone probably already has their own skincare routine. So we imagine you can relate: No matter how hard we try to put each skincare product back where it belongs, they still somehow end up disorganised.
This online find is definitely a problem-solver! Not only does it have an enclosure to keep the things inside from falling apart, but it also has a handle — which means you can bring it everywhere you go. That's one less thing to worry about when you're packing your stuff, too!
It's available on Lazada or Shopee for ₱559.
Also read: 10 Local Beauty Brands That Deserve Your Attention
6. These underwear organisers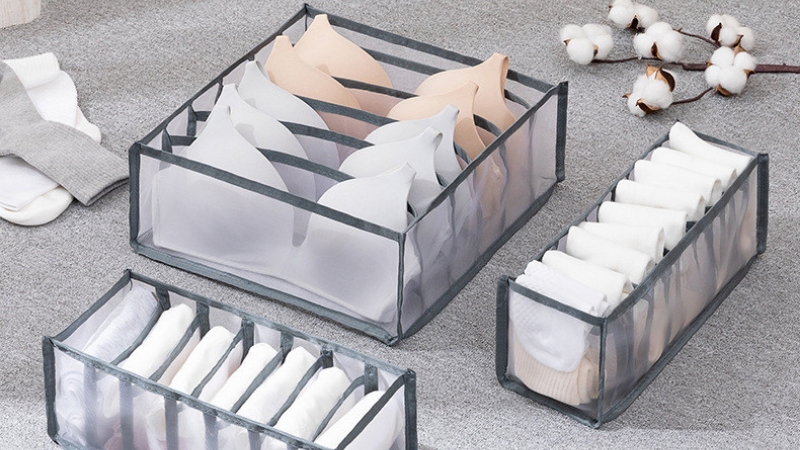 Still looking for the perfect organiser for your underwear? Look no further! These multigrid organisers will instantly make your closet look neat. With divisions enough to fit up to two pieces of underwear, it is guaranteed that every space is maximised. Pulling one out won't automatically mean rearranging everything anymore.
Go and get these useful organisers on Shopee or Lazada for as low as ₱59.
Also read: These Japanese Suji Bras Are Comfy, Seamless & Under ₱300
7. These mini pill organisers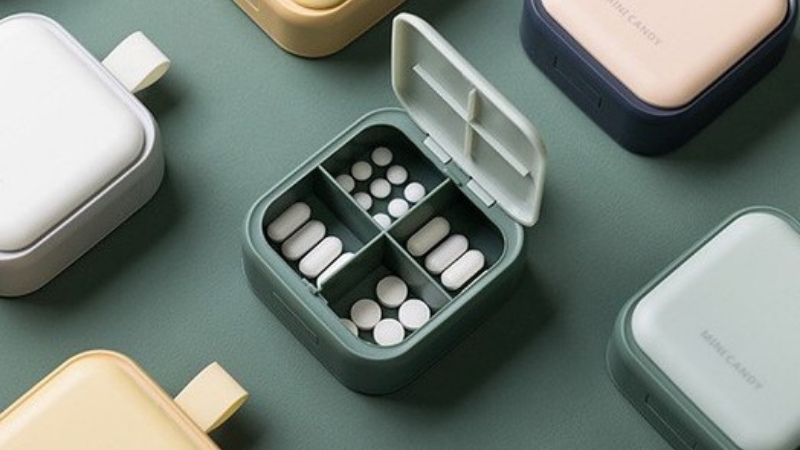 Part of being a tita is being tremendously worried and mindful about one's health. The forgetfulness that comes with it cannot be avoided at times; so having this pill box on your desk, bedside table, or even your pocket will help you remember to take your supplements. Maybe it helps that it's pretty-looking, too!
Buy it on Shopee or Lazada for ₱145.
8. These minimalist acrylic pantry organisers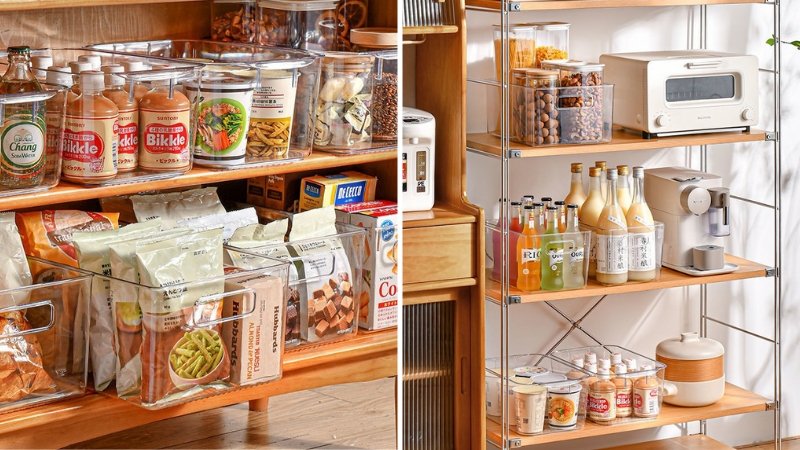 They say that the kitchen is the soul of the home. We think that's true, especially if it's organised and clean. These acrylic organisers are more than just aesthetically pleasing; they're useful for tracking which items you still have, allowing you to save money and avoid overstocking. You may also organise your food according to expiration dates, so you'll no longer feel guilty about throwing out food. Awesome, right?
These useful organisers are available on Shopee or Lazada for as low as ₱120.
9. These useful foldable storage box organisers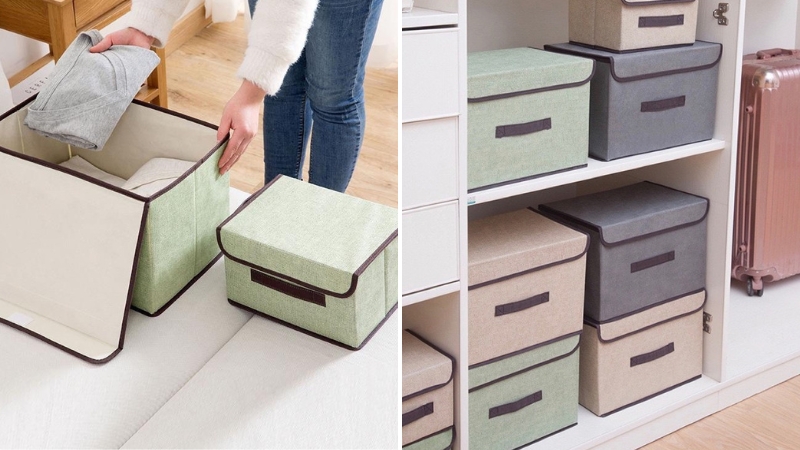 Free up some space and keep your home tidy from clutter with a multifunctional storage box. An organiser like this one lets you put away your belongings, from cable wires and gadgets to clothes and undergarments. Simply chuck your items inside, and you'll know where to find them whenever you need to use them. Plus, these boxes are also perfect for closets and shelves because they allow you to stack them up however you'd like. 
Buy this storage box on Shopee for as low as ₱30.
10. These divider storage boxes for more convenient organisation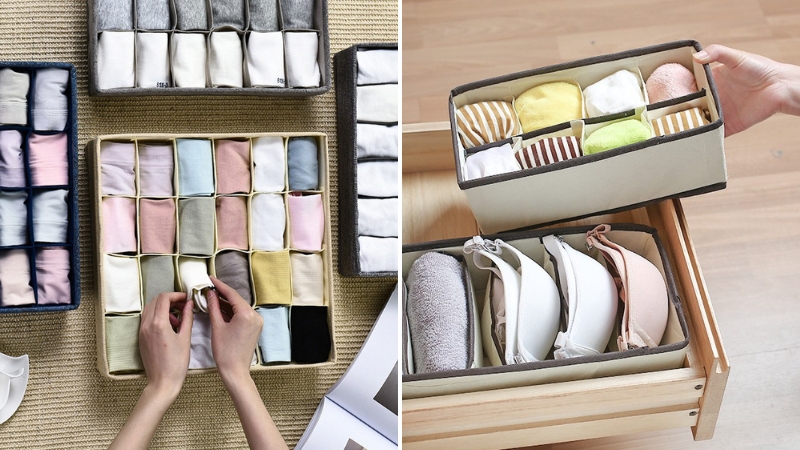 Although drawers and wardrobes offer a lot of storage space, sometimes your items can easily get jumbled up. A divider storage box allows you to sort your garments, like underwear, bras, socks, and whatnot, more neatly. Not only that, it makes dressing up for the day much faster when you can see everything laid out in front of you. Make your closet space more functional and keep your clean laundry well-ordered! 
Purchase this divider storage on Shopee for as low as ₱49.
Budget-friendly travel organisers you can purchase online
11. This seven-in-one travel organiser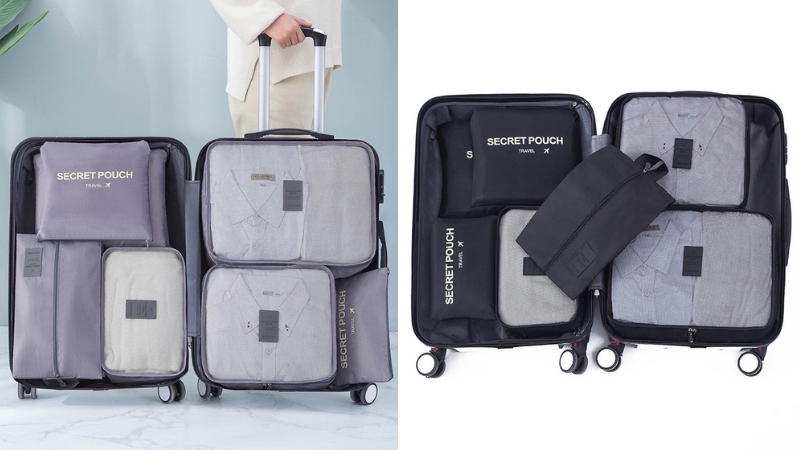 Sometimes, packing for a trip can get a little stressful, especially when you've decided to put it off to the last minute. The solution? Save time and energy by investing in a good storage system for your luggage or carry-on. These packing cubes and travel organisers help you minimise clutter inside your suitcase, and can help you load stuff you actually need. This way, you'll have a hassle-free preparation before taking on your travel adventures!

Get this travel organiser set for your carrier on Shopee for ₱369.
12. These useful travel organiser for underwear and undergarments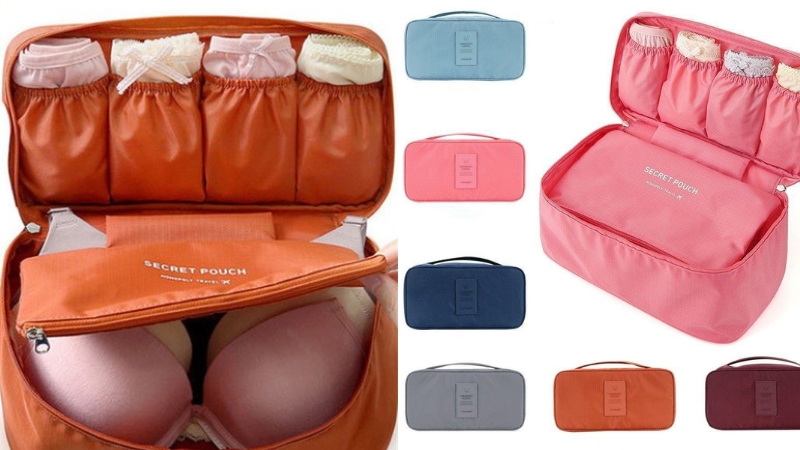 It can get quite tricky to store delicates, especially when all of your other clothes and travel essentials are compressed inside your suitcase. A travel pouch like this one makes it convenient for you to carry your undergarments without ruining their shape. This particular one is worthy of your attention because it unzips completely, allowing easy access and organisation. Plus, it comes with a detachable zip bag for extra storage in your carrier. 
You can get this undergarment travel organiser on Shopee for ₱80.
13. This waterproof travel organiser for toiletries and makeup products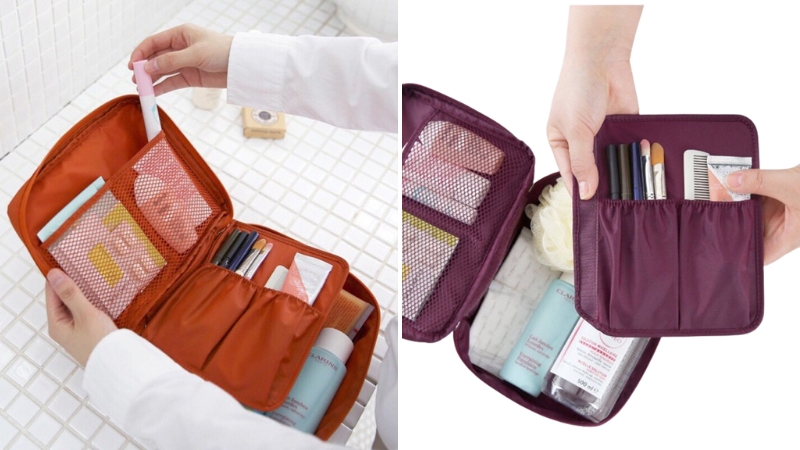 Enjoy your travels more by spending less time looking for your daily essentials. Waterproof travel organisers can keep your toiletries, makeup, and other essential products in order and prevents leakage. I give plus points for this particular one because, it's compact, lightweight, and easy to carry — an ideal travel necessity to have. While there exists a ton of toiletry bags in the market, nothing beats a versatile and budget-friendly one like this! 
Purchase this toiletry travel organiser on Shopee for ₱53.
14. This multifunctional travel sorting pouch for shoes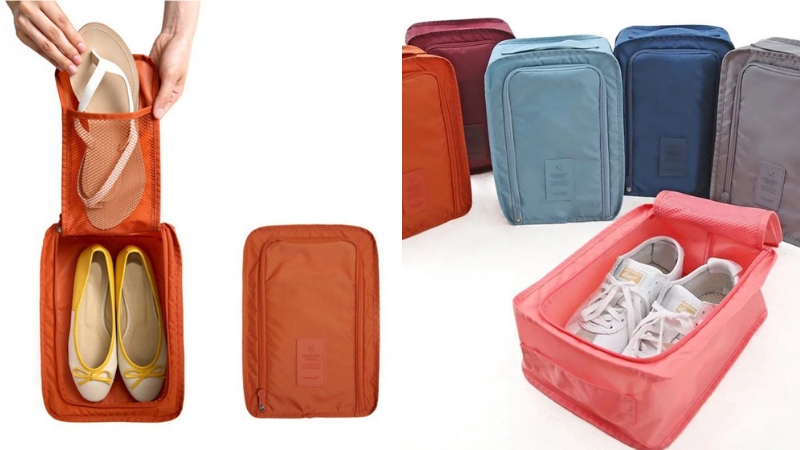 I'll admit it: I often carry my shoes and slippers in plastic bags (trash bags, even) when travelling. I know that's not exactly "hashtag aesthetic," but it does the job, and it allows me to reuse some of the plastic bags we have at home. Although, a huge downside to this is that the plastic eventually deteriorates, which isn't good for the environment either. Essentially, in the long run, it's not an ideal way to pack footwear. That said, if you're like me, these travel organisers for shoes are the perfect alternative for your next vacation!

Get this waterproof shoe pouch organiser on Shopee for ₱35. 
15. This hanging toiletry travel organiser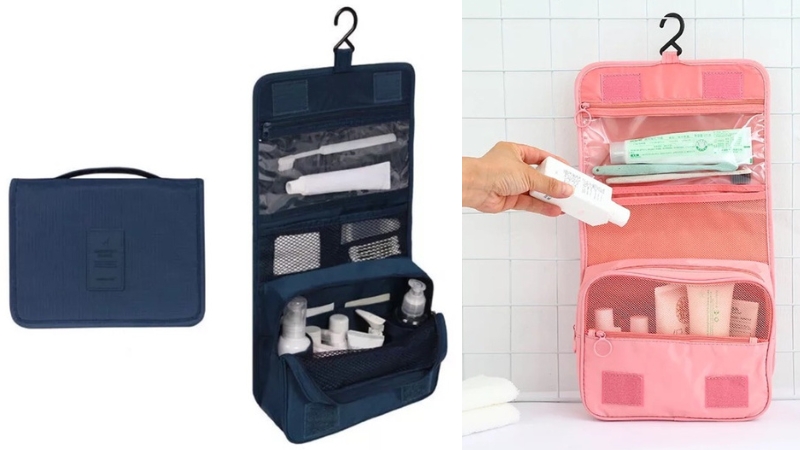 A hanging travel organiser for your toiletries not only frees up room inside your carriers, but also in the accommodation you're staying at. You can store your skincare products and cosmetics in one place without having to lay them out, only to pack them up again at the end of your trip. It keeps your items well-organised and easily accessible, so you don't have to keep rummaging through your bags. Plus, it's simply great for bathrooms with limited counter or storage space! 
You can buy this portable toiletry travel organiser on Shopee for ₱88.
Also read: Budget Room Makeover Tips, According to a Pinay Architect
Put more meaning to organising with these effective and useful organisers. Let me end this simply with a line from Benjamin Franklin: "For every minute spent organising, an hour is earned."
---
This article contains affiliate links. When you make purchases through these links, we may earn a small commission at no additional cost to you.