If you would just take a moment to look around, you'll find out just how easy it is to love and support local business — there are actually so many excellent Pinoy brands and goods to choose from. First up on our list of homegrown products that deserve more love? Beauty products, and lots of them. The Philippine beauty industry is so underrated; look beyond the Filipino makeup brands you see on ads and store shelves, and you'll find that so many worthy local brands are lying just under the radar and within easy reach.
The next time you shop, consider gifting yourself or your beauty-crazed loved ones with a local beauty product or two. By supporting local businesses and allowing others to discover a new Philippine makeup or skincare brand, you're hitting two birds with one stone. Not sure where to start? Below, we share a list of Filipino beauty brands that deserve your attention!
Also read: Shop Local for a Cause: This Online Platform Supports Frontliners and Small PH Businesses
Filipino makeup and skincare brands you have to add to your cart
1. Luxx Lash
Our top picks: Elle Magnetic Lashes, Luna #LuxxLineandLash Bundle, STYX Nail Wraps
If you consider yourself a beauty addict, then Luxx Lash should have a spot on your radar by now. Best known for their magnetic lashes (which are good for a whopping 50 uses!), this local beauty brand offers everything you need to give yourself a salon-quality pampering in the comfort of your own home. And what more could a beauty lover ask for, really?
For starters, we have Luxx Lash's Elle Magnetic Lashes — a crowd favourite, which will instantly give your lashes a lifted look. This pair offers the perfect balance of natural yet glam, making it perfect for a look that'll take you from day to night!
There's also their more recently launched Luxx Liner and Lashes: reusable falsies that you need only stick on with their adhesive liner. (Yes, it's that easy — and you can choose between black and clear liners!) For the full package, we recommend their Luna #LuxxLineandLash Bundle, which includes their adhesive eyeliner and a pair of wispy, natural-looking lashes that'll accentuate your gorgeous peepers in no time.
Finally, there's Luxx Lash's latest product: STYX by Luxx nail wraps. The all-new designer nail wraps provide you with an instant manicure, minus the drying time — plus, they include super-cute designs exclusively made for STYX by local artists. Trust us, it'll be hard choosing just a single pair!
For more information, visit Luxx Lash's official website, Facebook, Instagram, and Shopee pages.
Also read: I Got a Keratin Lash Lift & People Wouldn't Stop Asking What Products I Was Using (Spoiler Alert: None!)
2. Naturale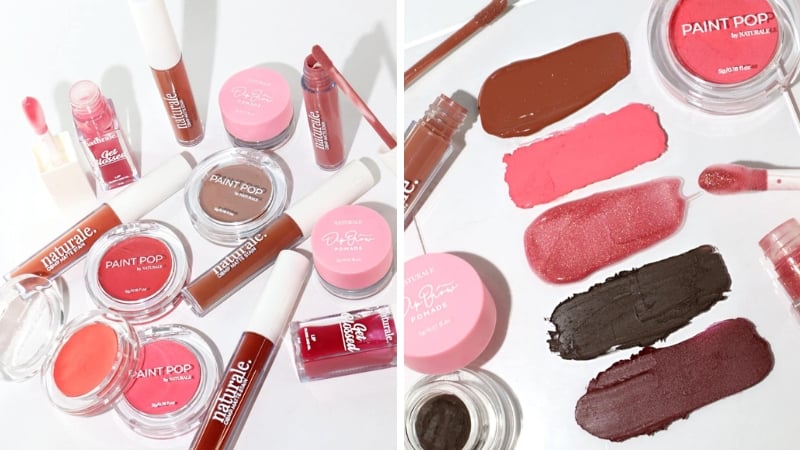 Our top picks: Paint Pop cream blush and oil-based multi-purpose matte stains 
Are you on the hunt for more Filipino makeup brands that locally manufacture their beauty products with all-natural ingredients? If so, then Naturale should most definitely be on your radar! It offers handmade yet high-quality makeup products for your everyday and glam looks. The brand's selection of cream blushes and multi-purpose matte stains are perfect for those who are always on the go! 
For more information, visit Naturale's official Facebook, Instagram, and Shopee pages. 
3. Sundays Moderne Beauty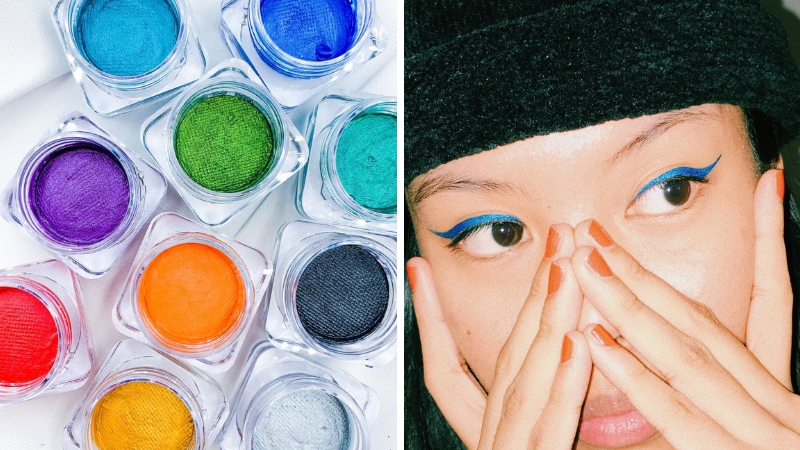 Our top picks: Meteor Liners Jewel Liners and Meteor Liners Neon Liners

If there's one makeup product I could only use for the rest of my life, it would most definitely be eyeliner! I love me a good black liquid eyeliner, but there's something so alluring about bold graphic liner looks. If you want to switch things up and add a pop of colour to your makeup routine, I highly recommend Sundays Moderne Beauty. They're an ethically homegrown makeup brand that offers multi-functional coloured cosmetics for that extra pop of colour!

For more information, visit Sundays Moderne Beauty's official website, Instagram, and Shopee pages. 
4. LIP PINAS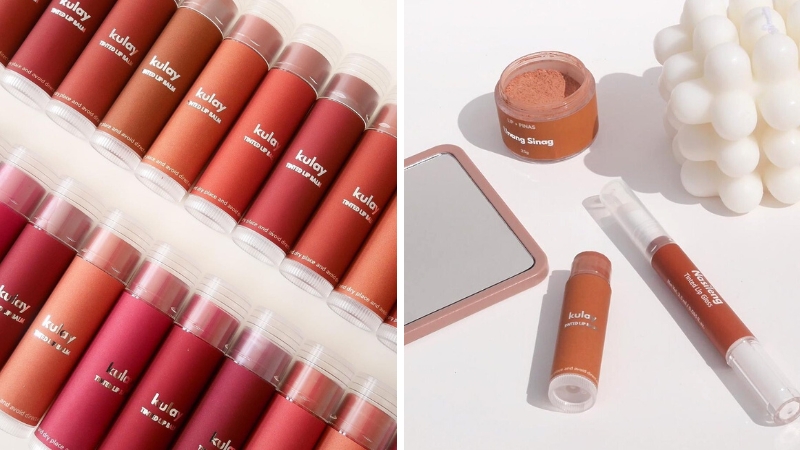 Our top pick: Tinta velvet matte tint 
Sometimes, it can be tricky to find the right shade of lipstick that perfectly compliments morena skin tones. Hence, LIP PINAS commits itself to providing Filipinas and makeup enthusiasts with products that allow them to embrace their own beauty. Choose from a wide range of pigmented colours, from pinks to reds to neutral tones, and everything in between. Surely, you'll head out the door feeling more confident than ever!

For more information, visit LIP PINAS' official Facebook, Instagram, and Shopee pages. 
5. Herani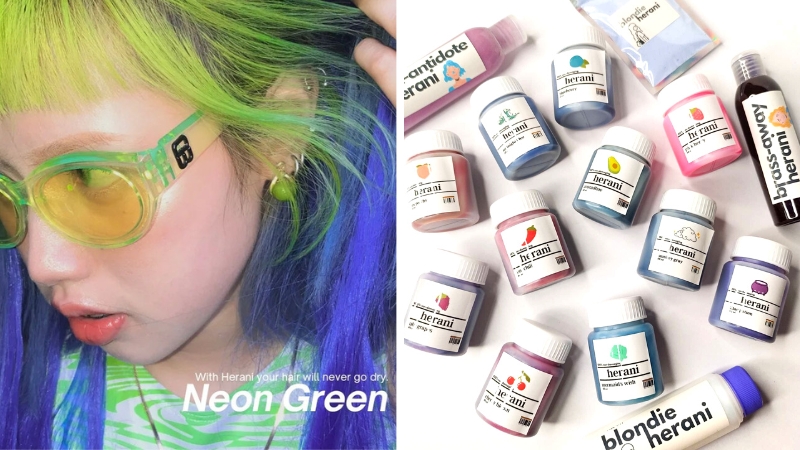 Our top pick: Non-damaging hair dyes
Not everyone has the luxury of going to hair salons to get their hair done professionally. But, oftentimes, bleaching and dyeing black Filipina locks can cause a lot of damage when done haphazardly. Luckily, local beauty brand Herani offers non-damaging hair dyes, so you can enjoy vibrant colours while keeping your hair healthy. 
If you prefer experimenting with hair looks at home, you'll absolutely appreciate their budget-friendly bleach and dye sets. What are you waiting for? DIY your luxe salon treatment from the comfort of your home and take hold of your hair transformations!

For more information, visit Herani's official Facebook, Instagram, and Shopee pages. 
6. Colourbar Beauty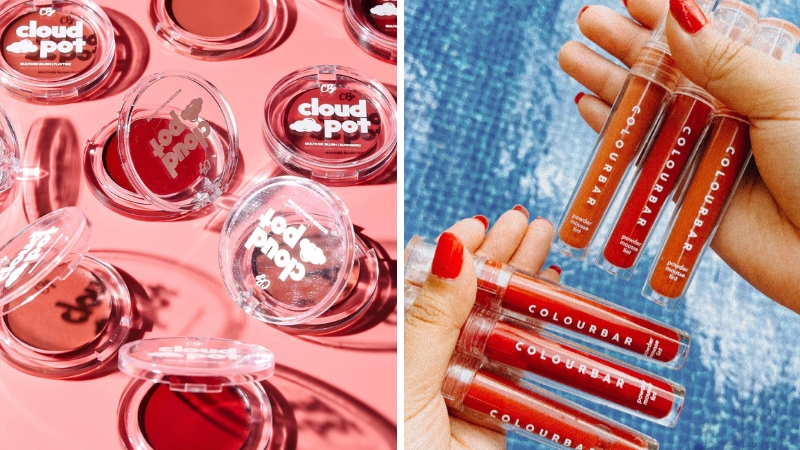 Our top pick: Cloud Pot and Powder Mousse
If you're looking for more affordable cruelty-free Filipino makeup brands, Colourbar Beauty also deserves your attention. Additionally, their products are compact, highly pigmented (meaning, a little goes a long way), and give off a dewy finish. Their Cloud Pot and Powder Mousse are especially noteworthy, seeing that they blend and sink easily into the skin. More importantly, Colourbar Beauty provides Pinays with long-lasting, water-proof, and transfer-proof cosmetics for everyday use.
For more information, visit Colourbar Beauty official Facebook and Instagram pages. 
7. Finn
Our top pick: All Around Palette 2.0
Eco-conscious beauty lovers, this one's for you. Finn's products are locally made and naturally sourced — and delivery within Metro Manila is plastic-free and done in scheduled batches. To top it all off, Finn even offers refills for all their products. Yay for sustainable beauty!
One of their best-selling items, the All Around Palette 2.0 is the ultimate must-have for a complete, no-fuss makeup look — and it's small enough to fit in the palm of your hand. Choose between the 'Nudes' and 'Reds + Pinks' palettes, which include a lip balm, shades for highlighting and contouring, plus four lip and cheek tints. All the shades make for pretty eyeshadows, too!
For more information, visit Finn's official website and Instagram pages.
8. Cloud Cosmetics
Our top pick: Puff Puff Tint (liquid blush)
I can't lie — Cloud Cosmetics' super cute packaging was the first thing that got me to try out their products. More than anything, I was amazed to find that Filipino makeup brands of this quality actually exist; and at an affordable price at that!
This cruelty-free brand offers a whole lineup of beauty products, from skincare needs to makeup essentials. Out of all of these, though, my favourite would have to be their Puff Puff Tint (liquid blush). They're beautifully pigmented to fit morena tones, light on the skin, and just a little goes a long way!
For more information, visit Cloud Cosmetics' official Facebook and Instagram pages.
9. Beach Born
Our top pick: Dry shampoo
BeachBorn has already been around for years (and even has a cult following of their own!), but I still find it quite underrated. Their products are 100% natural, locally handcrafted, and easy on the wallet; plus, I love that they make choosing sustainable beauty a more accessible option!
They have a wide range of hair, lip, and body products to choose from; of all these, their haircare offerings are not to be missed. Their dry shampoo is a personal favourite, especially since this is the first one I've found that wasn't too expensive — it smells great, too. In addition, they also offer shampoo bars, purple shampoo, and texturising sprays that you're sure to fall in love with!
For more information, visit Beach Born's official website, Facebook, Instagram and Shopee pages.
10. Filipinta Beauty
Our top pick: Diwata eyeshadow palette
A portmanteau of 'Filipina' and 'pinta' (loosely translated, 'face paint for Filipinas'), Filipinta Beauty was made specifically with Filipina makeup lovers in mind. This cruelty-free brand is all for inspiring Pinays to feel comfortable in their own skin, and to better appreciate local culture.
Their eyeshadow palettes are well-known among Filipino beauty brands, and we believe their Diwata palette perfectly represents what they stand for. The palette features a lovely mix of highly pigmented browns, oranges, and greens — colours that have been handpicked specifically because they compliment a whole range of Filipina skin tones! 
For more information, visit Filipinta Beauty's official website, Facebook, and Instagram pages.
11. Bloom & Topiary
Our top pick: Marula Seed Cleansing Oil
Bloom & Topiary deserves a spot on your wish list if you're all about simple, clean beauty. You don't need to look any further to meet your skincare-related needs — their products are formulated with carefully researched, gentle yet high-performing natural ingredients. 
If we had to choose just one item, then their Marula Seed Cleansing Oil would have to be our top pick. Made with marula seed, sunflower, and grapeseed oils, this gentle cleanser is perfect for everyday use and removing your makeup after a long day. Plus, it's packed with anti-ageing and wrinkle-fighting properties, too!
For more information, visit Bloom & Topiary's official website, Facebook and Instagram pages.
12. Lana
Our top pick: Skin protect brightening sunblock, DNA replair elixir
As a morena, my battle with sunblock has been a long and epic one. I avoided using it for most of my life, thinking my dark skin didn't need any protection from the sun; plus, I just abhorred the white cast that would inevitably settle on my skin. Lana is one of the few Filipino makeup brands that has finally addressed this issue, which I know I share with many fellow Pinays!
With its all-natural, reasonably priced products that are proudly made in the Philippines, Lana certainly levels up the local beauty scene. After all, how could we say no to high-quality products made specifically with Filipino skin in mind? Their SPF80 skin protect brightening sunblock is lightweight, matte, and designed for all skin types. Bonus points: it acts as an excellent makeup primer as well!
Another excellent product would be their DNA repair elixir: an all-in-one product for hydration, acne care, and skin brightening. It's also well-suited for those who deal with post-inflammatory hyperpigmentation (basically, dark spots that stay behind after pimples heal). A godsend, if you ask me!
For more information, visit Lana's official website, Facebook, Instagram and Shopee pages.
Also read: How Travelling Made Me a Proud Morena
13. Tala Beauty
Our top pick: No Bad Days creamy matte lipstick
One swipe of Tala Beauty's No Bad Days creamy matte lipstick, and you'll be asking yourself why you've been splurging on crazy expensive cosmetics. This Filipino makeup brand's lipsticks are not only budget-friendly — they're smooth, richly pigmented, and designed to empower anyone who wears them.
Moreover, the No Bad Days line is cruelty-free, paraben-free, and available in four different colours. And yes — they're made to flatter a whole range of skin tones! From everyday-appropriate nudes to vibrant reds, Tala Beauty's creamy lippies are a must-try for anyone who loves a pretty pout!
For more information, visit Tala Beauty's official website, Facebook, and Instagram pages.
14. Brow Magic
Our top pick: Brow soap
If "Kilay is life" is your motto, then you won't want to sleep on the wonder that is brow soap. A go-to for that feathered brow look, Brow Magic's brow soap is a natural styling product that lets you up your kilay game even better than synthetic gels. It's also infused with castor oil to help boost hair growth — so those with sparse brows who long for that bushy, brushed up look will surely want to try this!
With every brow soap purchase, you get a small tin can of product, two spoolies, and an instruction sheet. According to reviews, one tin may even last you a whole year. The best part? It's not expensive at all!
For more information, visit Brow Magic's official Instagram page.
15. Pili Ani
Our top pick: Deep Detox Volcanic Exfoliating Mask
Among the more established Filipino makeup and skincare brands on this list, Pili Ani is named for Bicol's Pili tree. Dubbed the 'Chosen Tree', it withstands the most powerful storms, and even bears more fruit during the typhoon season. The Pili tree produces two unique oils, Pili and Elemi, both of which are included in all of Pili Ani's products.
Our top recommendation? Their Deep Detox Volcanic Exfoliating Mask, made with ash from Mayon Volcano. This all-natural mask is ideal for regular exfoliation to unveil smooth, radiant skin. Who knows — it might just be your next holy grail product!
For more information, visit Pili Ani's official website, Facebook, Instagram and Shopee pages.
Also read: 5 Ways You Can Support Small Online Businesses
Which of these Filipino makeup brands are you eyeing? Hopefully, this list inspires you to shop local for all your beauty-related needs — because after all, no one knows Pinoy beauty better than, well, Pinoys! Happy shopping, beautiful!
---
Special thanks to Luxx Lash for choosing TripZilla Philippines as an official media partner.