It's the time of the year again. The way people give and share during this season definitely proves that no matter how we have been tested and challenged in different ways for the past months, we still remain selfless. And although we completely agree with Jackson 5 when they sang "No greater gift is there than love," we believe that tangible gifts make the season merrier.

Whether or not you are on a budget, it's always the thought that counts! Allow us to help you save a lot of time looking for practical and useful gifts that are guaranteed to bring the holiday cheer.
Also read: 7 Self-Care Gifts to Reward Yourself for Getting Through This Year
1. This Katinko gift set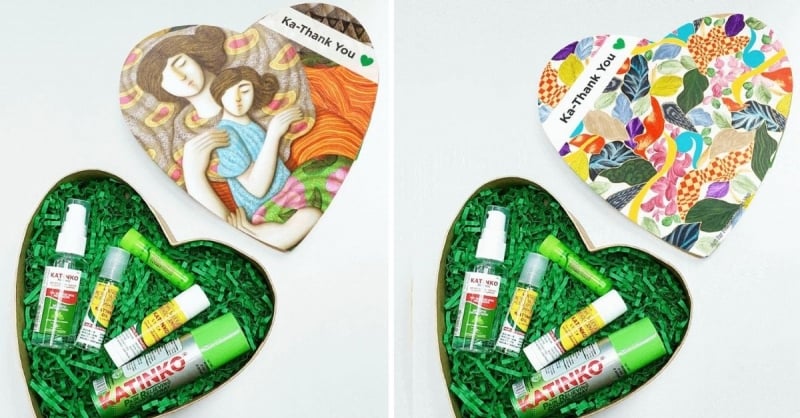 Who doesn't love Katinko? We all know someone who's fond of this brand! After all, it's very useful and effective; the titas of Manila will probably agree when we say that these items have become a staple. There may be tons of other pain relief ointments and essential oils out there; but remember, we'll always have Katinko.
Get this set on Lazada or Shopee for ₱450.
Also read: 6 Tito and Tita Essentials for Motion Sickness and Body Pain
2. This floral gardening tool set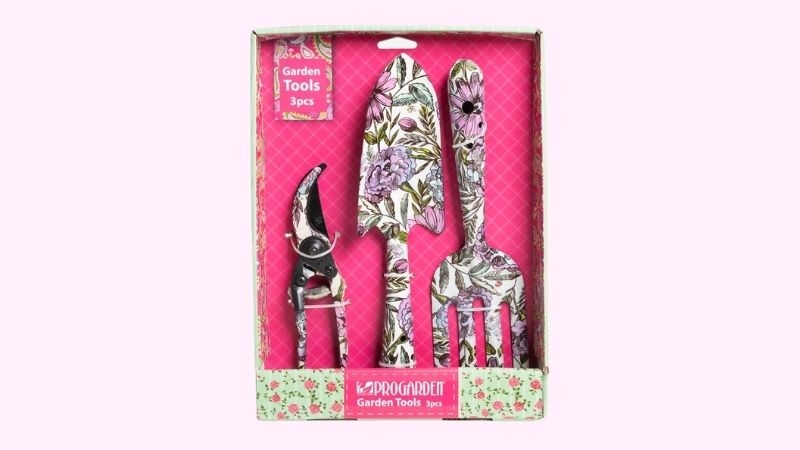 A floral gardening tool set, because why not? It's perfect for plantitas and those you sneakily want to convert (they'll be left with no choice but to put these pretty tools to use)! Whether you'll be giving it to someone who's just starting their plantita journey or not, it's guaranteed to make gardening prettier and more fun.
Buy this useful gift on Shopee for ₱420.
3. These la vie en rose resin bookmarks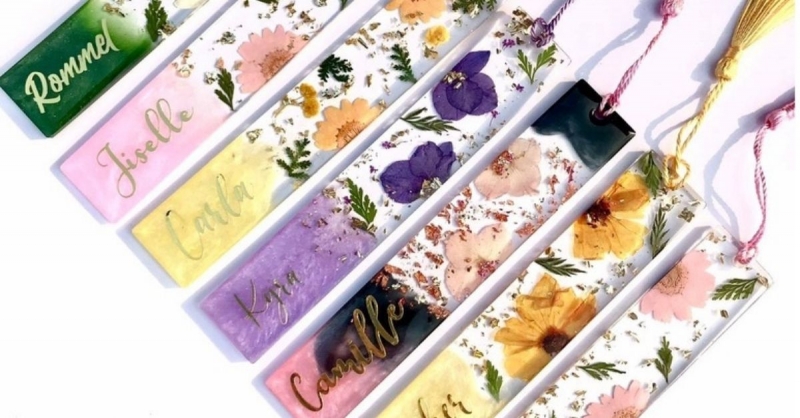 These lovely resin bookmarks will certainly make any book lover fall in love. Their beautiful colours and patterns will definitely turn every page into a more fascinating one. Plus, you probably already have someone in mind that will enjoy such a useful gift. There are lots of patterns to choose from, and you can even show off your creativity by designing your own!
Get this on Lazada or Shopee for as low as  ₱115.
4. This next-level digital alarm clock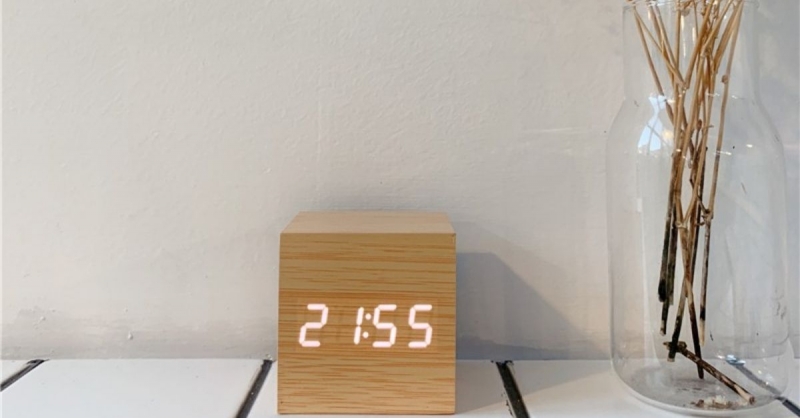 Minimalism has been the most popular go-to design inspiration these days. Beyond simplicity, we can all agree that this idea is all about aesthetics, too! What's nice about this clock (other than looking really sleek), is that it responds to sound. Too tired to get up yet? Just clap your hand to make it snooze!
Know someone who will get a kick out of this gift? Buy it on Lazada or Shopee for ₱253.
Also read: 10 Minimalist Bathroom Items We Want Right Now
5. This acrylic memo board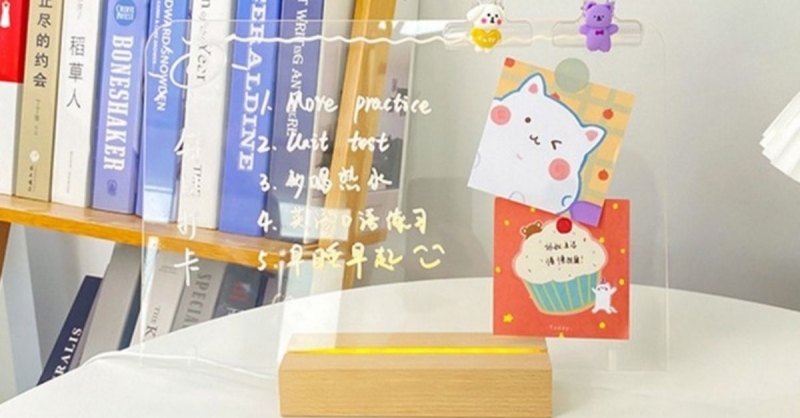 Making a list increases one's focus and encourages productivity. If you plan to give a gift to someone who keeps on forgetting things or simply needs a pick-me-up, this acrylic memo board is the answer. It's meant to be used everyday; talk about useful and sulit gifts, this one's definitely it!
Get it on Lazada or Shopee for as low as ₱338.
6. This cute coffee cup and dish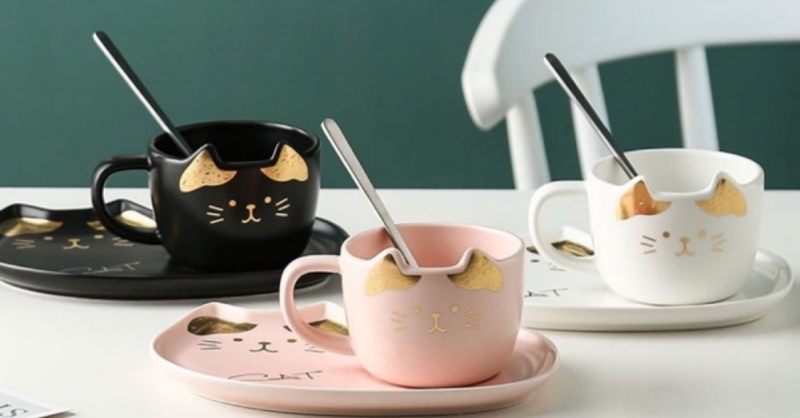 And while this item is possibly one of the most useful gifts on the list, we think it's only fair to say that it's also one of the cutest! Complete with a teaspoon and a matching cup and dessert plate, this set is guaranteed to bring some holiday cheer.
Can't wait to make some hot chocolate and eat pastries on this one? Get it on Lazada or Shopee for ₱290.
Also read: 20 Aesthetic Glasses and Mugs for Your Home Cafe
7. This autumn-themed journal kit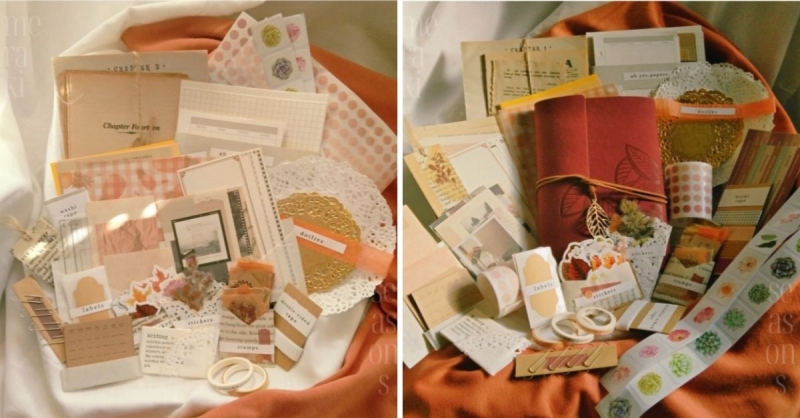 Keeping a journal takes commitment, passion, and a lot of inspiration. This perfectly curated autumn journal kit is great for starters, too! Or if this made you feel motivated to continue last year's abandoned journal, you may check out other available kits as well.
The journal kits are available on Shopee for ₱199.
8. This reliable fabric shaver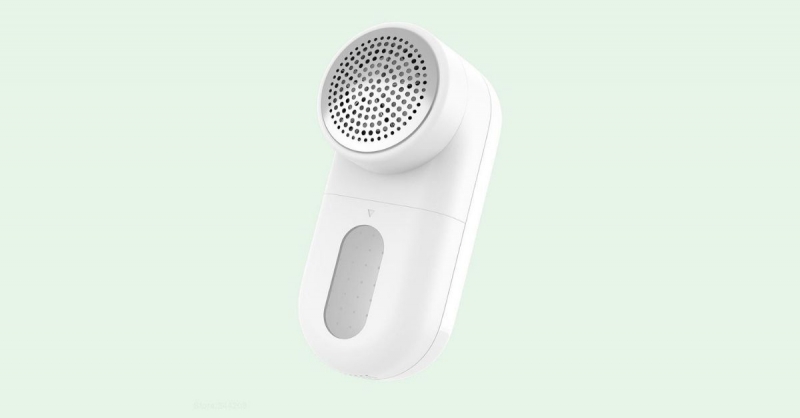 Ever hid, stored, and refused to give up a certain item of clothing? We can imagine it's lying in a pile of clothes that scream "I love this too much to get rid of it; but I can no longer wear it because it's covered with lint and fuzz balls." With this conveniently rechargeable fabric shaver, nothing is truly unsalvageable!  We know you'll love it and you're going to want to give it to your friends and family, too.
It's a very practical and useful gift idea for under ₱500, don't you think? This fabric shaver is on Lazada and Shopee for ₱429.
Also read: 'Tita Gadgets' Make Life Easier — This List of 20 Must-Have Items is Proof
9. This wireless "anti-lost" tracker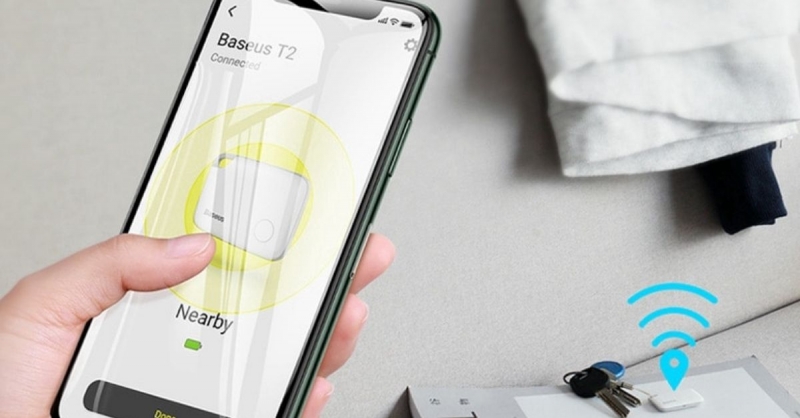 This wireless "anti-lost" tracker can be attached to keys, wallets, phones, and more! It's a perfect and useful gift for absolutely anyone. The user just needs to attach the device to an item and download the app; you can trigger an alarm to search for your missing item.
Buy it on Lazada or Shopee for ₱389.
10. This mini electric frying pan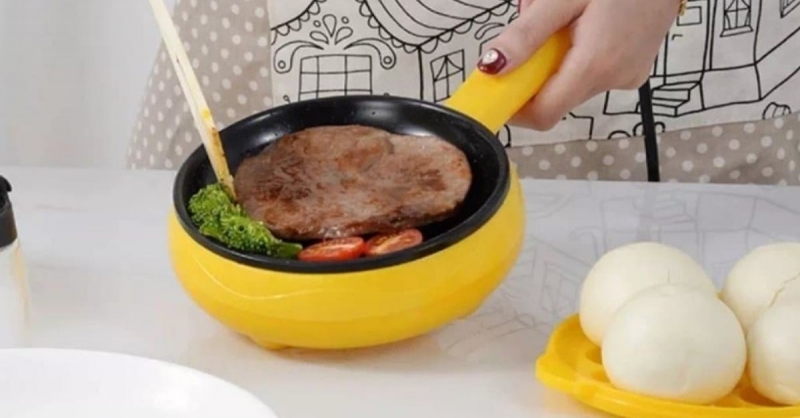 Beginners in the kitchen will fall hard for this one! This multifunctional cookware can be used for several basic cooking techniques like frying, boiling, and steaming. So, if you're looking for something sulit and useful for that friend who always gets food delivered, this one's the ideal useful gift for them!
Buy it on Lazada and Shopee for ₱289.
Also read: 10 Budget-Friendly Appliances for ₱2K and Below!
Shopping for gifts to give your family and friends can get really overwhelming. At times, we find ourselves guilty of buying thoughtless gifts just to get it over with. Thankfully, it's not too late to make things different this year!
Which of these useful gifts made it to Santa's list? Share your favourites with us in the comments section!
---
This article contains affiliate links. When you make purchases through these links, we may earn a small commission at no additional cost to you.