What is it about tabo that we Filipinos can't live without it? Apart from hygienic reasons, is it because of frugality and the desire to conserve water? Or is it because of the many traditions and culture that got mixed up and lost along the way, tabo, has been one of our constants?
Our ancestors used tabo for several purposes. It's originally made of coconut and bamboo, one strong proof of how resourceful we Filipinos really are. As years went by, the tabo evolved into many colors, sizes, and even shapes! And today, friends, let me introduce you to the puting tabo and other trendy minimalist bathroom items for the modern Filipino restroom.
Also read: How Renovating My Room Improved My Mental Health
The minimalist dipper or puting tabo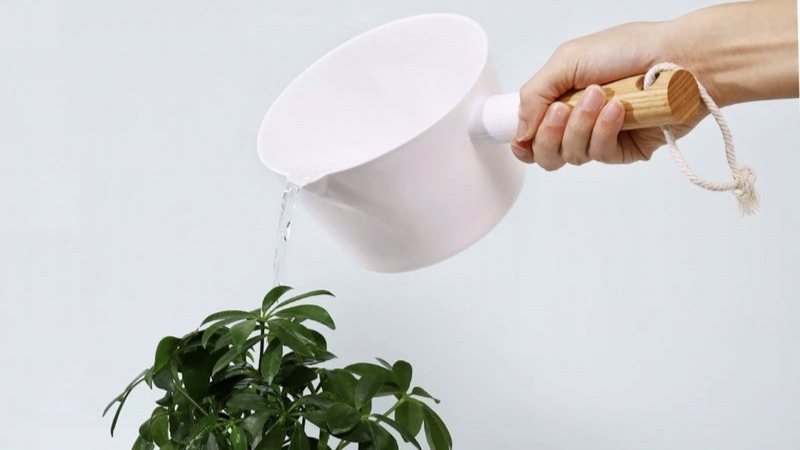 A huge aesthetic upgrade from the ones we grew up with, this white dipper should make the list of every beginner minimalist's must-buys. If you're one of the many who finally had it with the messy-looking bathroom, you should start by getting this minimalist puting tabo!
Get this on Shopee for ₱143.
The aesthetic glass jars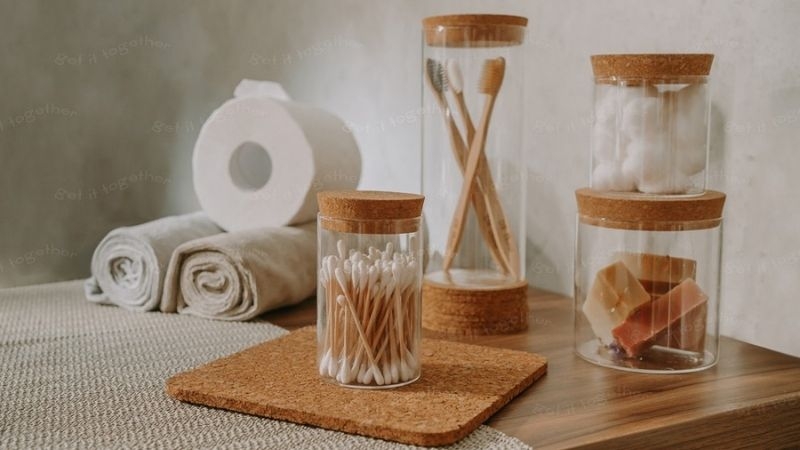 Simple, stylish, and modern. These minimalist cork lid glass jars will make an amazing solution to your storage and aesthetic needs. You no longer have to play the guessing game each time you're looking for something, as these glass jars completely fulfill one of the purpose of minimalism: to have "a place for everything and everything in its place".
You can get these minimalist bathroom items on Shopee for ₱110.
The chic shower curtain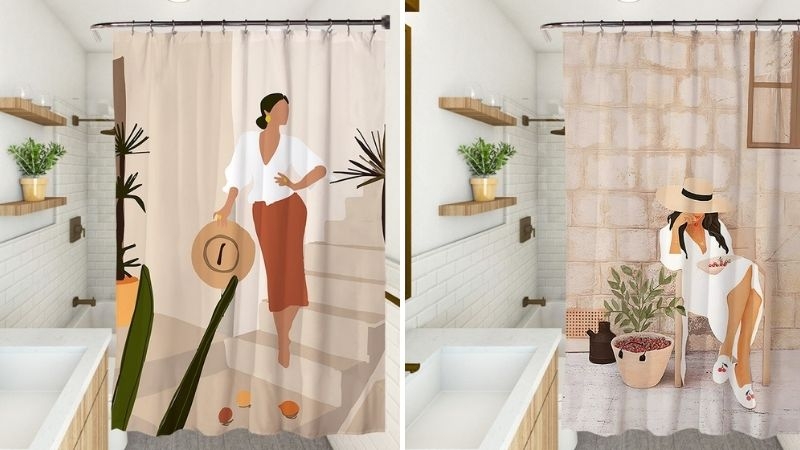 Serving as a reminder of the carefree person in you, this shower curtain is absolutely the perfect addition to your bathroom. Just seeing it is guaranteed to jumpstart your day and make you feel more dynamic and calm!
Get this shower curtain on Shopee for ₱348.
The minimalist footed trash bin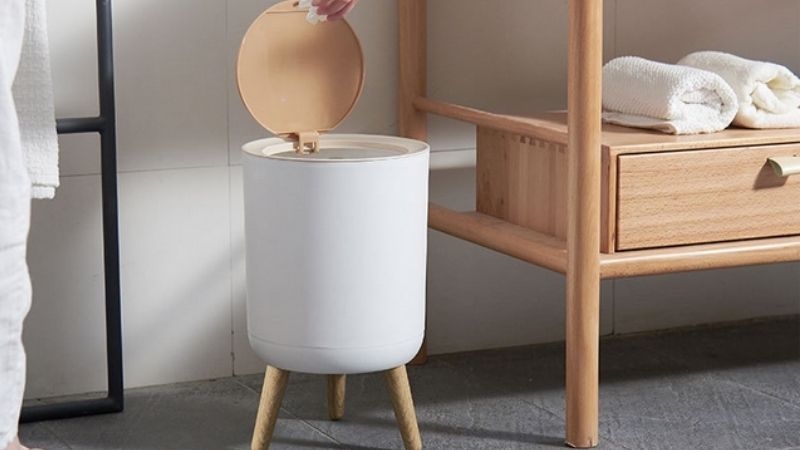 Though we still find it hard to believe, we are at this moment in history where even trash bins are made to look pretty. But thinking of it, maybe it makes sense; there's no reason for any exemptions, after all. With this minimalist trash bin, you can say goodbye to that one last hideous bathroom item in your home!
It's available on Shopee for ₱629.
The simple soap dispenser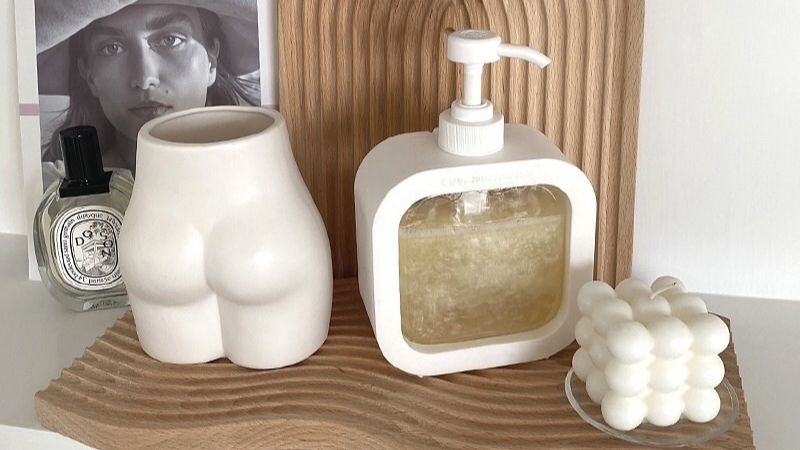 A bathroom item that's so trendy and minimalist. We all probably know someone who has this already. If you haven't bought one yet, this is your sign! Make your bathroom look cleaner and start recycling those huge shampoo and soap containers now.
Get this item on Shopee for ₱165.
Also read: Trash to Cashback: Exchange Your Recyclable Waste for Groceries Here
The posh ceramic soap dish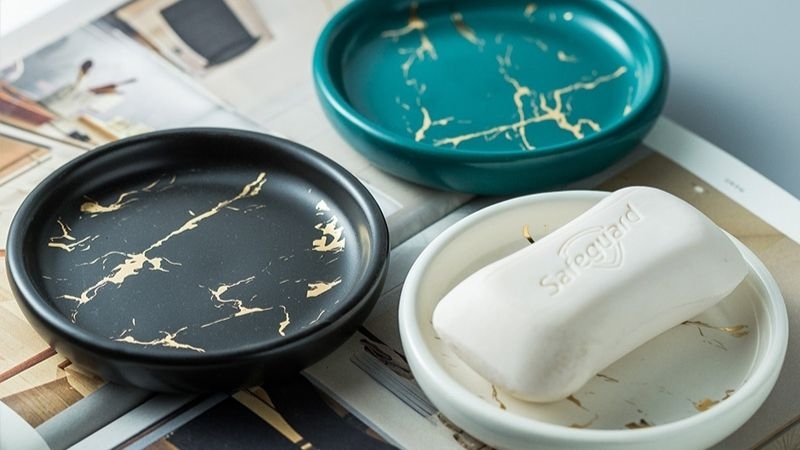 Undoubtedly, this item will add some major luxurious vibes to your minimalist bathroom. It also comes in many colors, allowing you to still go matchy-matchy. Plus, we think differentiation especially comes in handy now, for health and sanitary reasons.
Get this minimalist soap dish on Shopee for ₱391.
Also read: Where to Shop for Local Shampoo Bars in the Philippines
The hand-knitted boho tissue and towel holder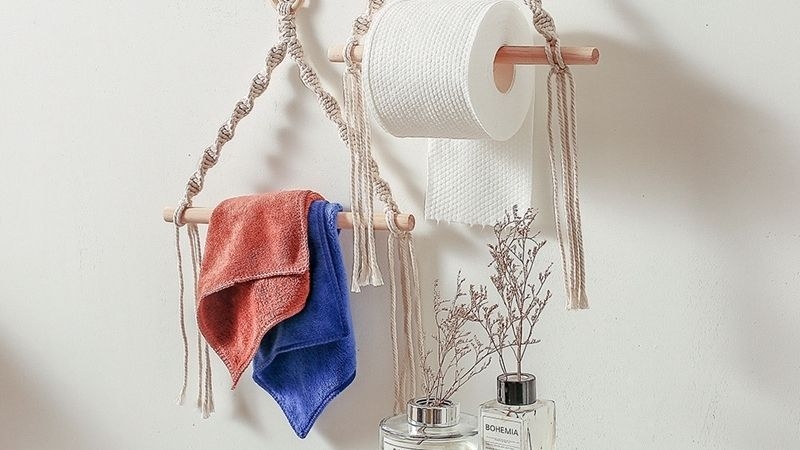 We do love multifunctional items! Adding a touch of boho to anything minimalist is always a good idea. Not only does it make the space more interesting, but it's also a good way to add some texture. And because this boho tissue and towel holder is handcrafted, you'll be able to see the perfection in every detail.
Get this minimalist bathroom item on Shopee for ₱140.
The artsy bathroom mat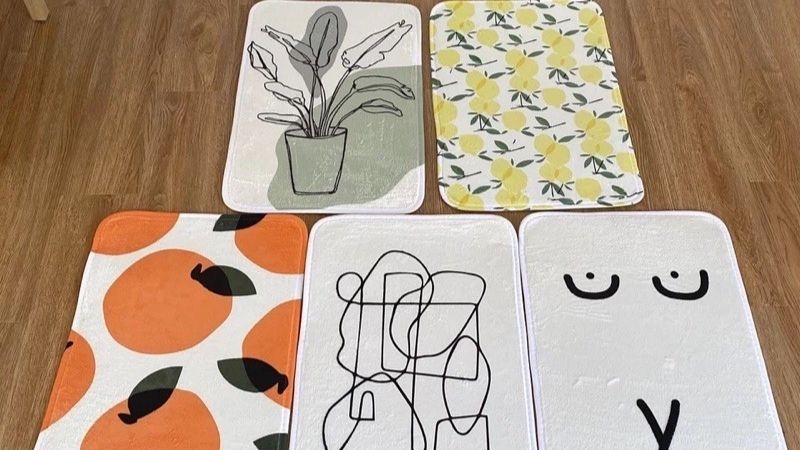 Looking for something eye-catching and fun? There are multiple prints that you can choose from. This artsy bathroom item will definitely make you stop and stare. And who knows? It might even trigger your creativity, too!
Get this on Shopee for ₱169.
The modern royal mirror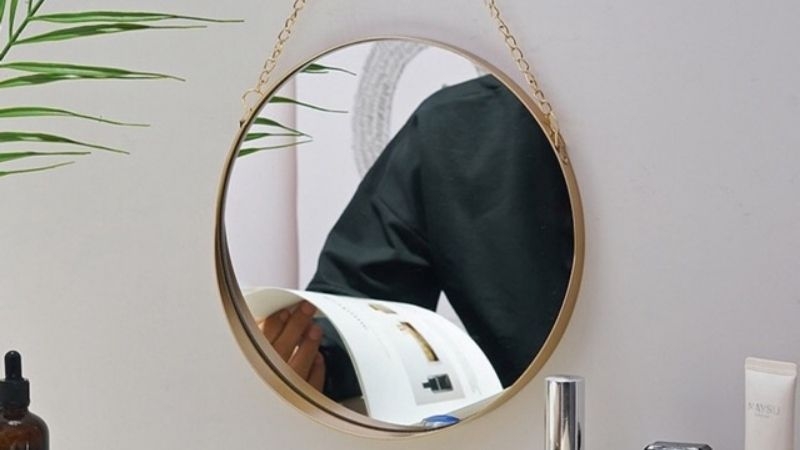 Mirror, mirror, on the wall, who's the fairest of them all? It's you, of course! This minimalist mirror befits the modern princess in you. With its elegant and straightforward look, matching it to any furniture and interior will be no sweat!
Get this minimalist bathroom item on Shopee for ₱289.
Also read: Aesthetic Items You Should Add to Your Lazada Cart

And of course, the minimalist timba!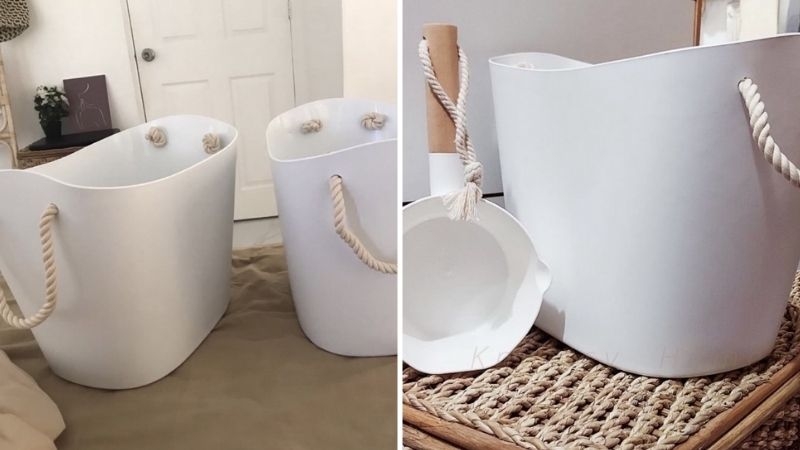 Because really, what is a tabo without a timba? What's even better is that this bucket pail matches the white dipper perfectly! This will 100% go with your minimalist bathroom design. It also makes for a good and sturdy alternative to laundry baskets, making it a good and sulit find!
Get this on Shopee for ₱498.
Also read: 15 Muji and IKEA-Inspired Items You Can Find on Lazada
Now, you can turn your bathroom into a stylish sanctuary with the minimalist bathroom items you can easily buy online. And hey, just think — all the hours you'll be spending there and all the great ideas you'll be coming up with while you're there will make the upgrade all the more worthwhile!