Attention, wildlife lovers! The presence of the endangered Philippine tarsier in Tacloban City, Leyte has been validated and documented by researchers from the University of the Philippines–Visayas Tacloban College (UPVTC). 
The confirmation comes after reported sightings of this elusive nocturnal creature in neighbouring municipalities. These prompted UPVTC researchers to survey the forests in the area. During field surveys on 29–31 Jul 2022, the team from the Division of Natural Sciences and Mathematics (DNSM) visited the secondary forests of Brgy. Sta. Elena. 
And surprise, surprise: The researchers were able to capture photos of this insanely adorable (and slightly Gollum-esque) creature!
Also read: Adopt a Furry Companion at UPTC's Paws & Play Forever Home Project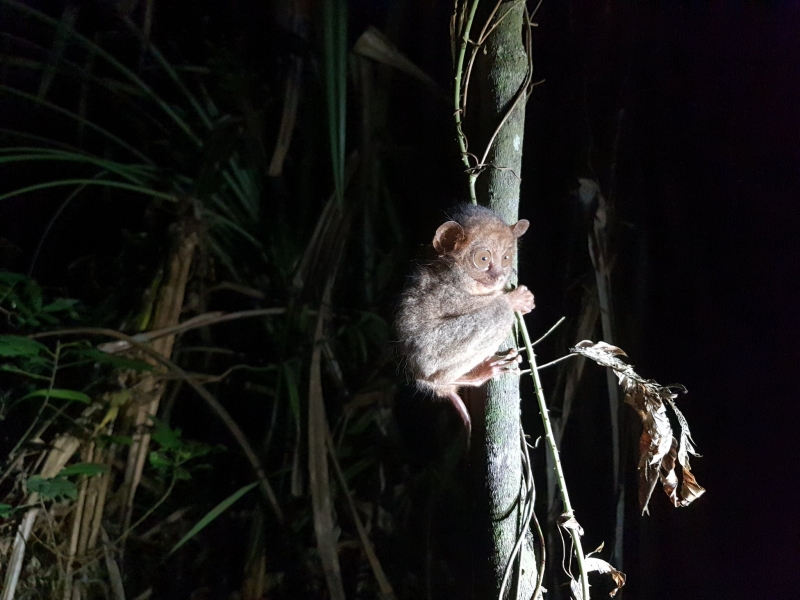 Locally called mago, the Philippine tarsier is known to be endemic to Bohol, Samar, and Leyte. It also lives in some parts of Mindanao, including Siargao and Dinagat Island. 
"The presence of the Philippine tarsier in Tacloban City's forests highlights the role of the city as a key biodiversity area. The presence of tarsiers and other endemic species should be taken into account in the city's land use plans, particularly in terms of protecting the areas where the tarsiers live," a UPVTC statement on Facebook said.
According to UPVTC, the team secured prior informed consent (PIC) from the Tacloban City Environment Office and concerned local barangays. A Gratuitous Permit was also obtained from the Department of Environment and Natural Resources (DENR) Region 8 office before researchers conducted the field surveys.
Also read: Like with Pandi the Pangolin, You Can Help Repatriate Lost Wildlife
Where to see tarsiers in the Philippines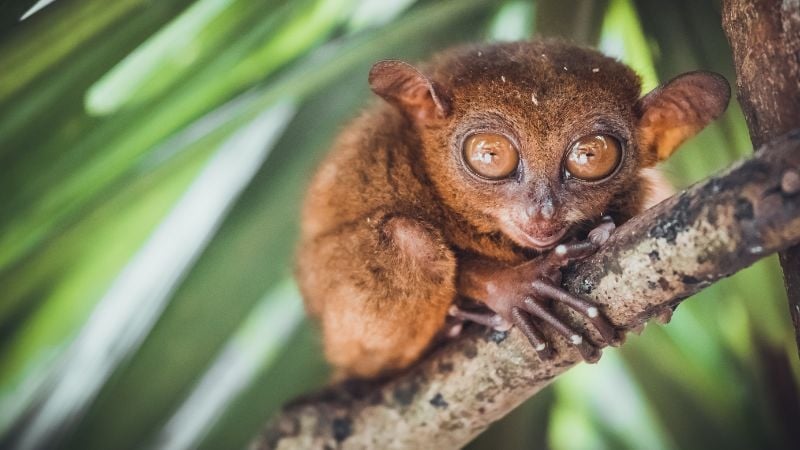 There are a couple of Philippine provinces home to this rare primate. However, the best place to see tarsiers in their natural habitat remains to be the Philippine Tarsier Sanctuary in Bohol. Run by the Philippine Tarsier Foundation, the small wildlife sanctuary allows travellers to safely see the endangered tarsiers in the wild.
Also read: 10 Things to Do in Bohol for Every Kind of Adventurer
Keep in mind that tarsiers are famous for being highly sensitive creatures. Although they're easily spotted clinging to low branches and tree trunks, these bug-eyed animals get stressed quickly when exposed to loud noises and other external stimuli. Sadly, tarsiers have been observed to commit suicide by bashing their heads against tree trunks when they get too stressed out.
Thus, visitors are prohibited from touching the tarsiers in the sanctuary. Noise and camera flashes are also strongly discouraged.
Tacloban residents should keep these guidelines in mind now that we know these tiny primates live in the city's forests! On the off chance you come across tarsiers in Tacloban, give them their space and keep your cooing at a distance.
---
Featured image credit: Richard B. Parilla | UPV Tacloban College – Division of Natural Sciences and Mathematics Official Facebook Page