Contributed by Rough Draft
With its beautifully arranged streets, historical buildings that surround bustling squares, welcoming beer gardens, and wild parties, Prague is one of the most beautiful European capitals. Whether you are passionate about history and architecture, a foodie, or a romantic traveller who wants to indulge in spectacular views, the Czech Republic's charming capital will captivate you. And as soon as you see how affordable this city is, you will completely fall in love with it.
Continue reading to find out how to explore the city of Prague and fill your soul with joy, without emptying your wallet.
Also read: Czech Republic: What to Expect & Where to Explore
Finding affordable accommodation
In order to have a memorable vacation in Prague without spending all your savings, you need to find affordable accommodation. Since the Czech Republic's capital is already known for being a budget-friendly destination compared to other European cities, this won't be too difficult. But a few tips will definitely make everything even easier.
First, you have to decide if you prefer spending your evenings in a cosy apartment or a welcoming hotel. If you prefer the first variant, Airbnb offers you plenty of options. Just decide on your preferred area, and start searching for the apartment of your dreams.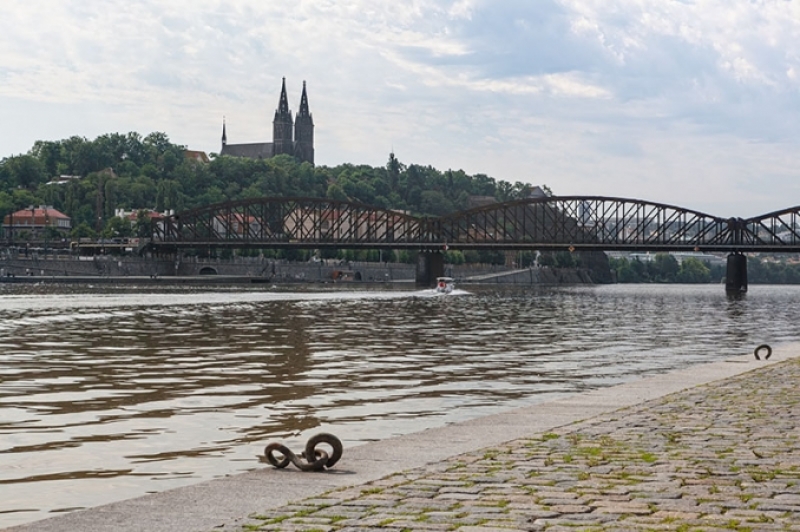 To find the best hotels, you can use Booking.com. Just like Airbnb, the website is user-friendly, and it offers you star ratings, as well as other travellers' reviews. A great choice is Augustus et Otto. Located close to the city centre, this beautiful 19th-century building has big, beautiful rooms and a great restaurant where you can indulge in international dishes and enjoy a daily breakfast buffet. A charming double room costs €33 per night.
Another great hotel is Prague is Aida. Located only 15 minutes by metro from the central area, this charming hotel has large, tastefully designed rooms, with comfy beds and a minibar. The price starts at €30 per night for a double room, and you have free WiFi. So if you can't stay away from Instagram, you won't have to while staying at Hotel Aida.
Eating and drinking at a fair price
Whether you're a foodie or a regular traveller who wants to find the best restaurant deals, you won't be disappointed. Not only is the local food delicious, but there are also plenty of international restaurants available. And the prices are just as friendly as the staff. Almost all restaurants have a discounted lunch menu between 11am and 2pm on weekdays. So, yes, you can spoil yourself during your stay in Prague. Just ask the staff for the daily menu by saying "denni menu, prosim" (daily menu, please).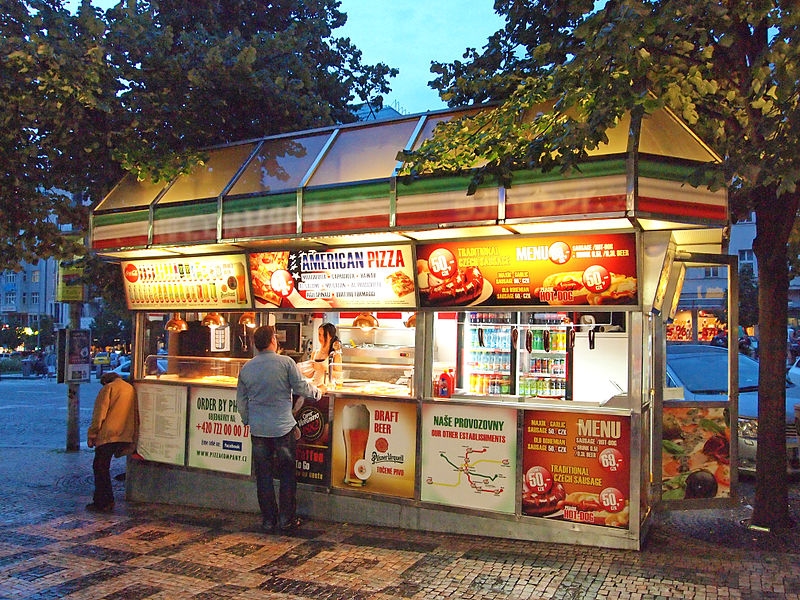 In an inexpensive restaurant, you will pay around €7 for a delicious meal. And if you want to go to a mid-range restaurant, expect your three-course lunch to cost around €15.
If you're travelling during summer, you might want to check out the charming beer gardens. Not only do they serve tasty food, but some of them have amazing views of the city. Letná Zahradní is a great option for enjoying an affordable meal while admiring the landscape, and Riegrovy Sady is the perfect choice for those who want to eat where the cool locals do.
In addition, if you love beer, Prague will be your heaven. The city has been the capital of beer since the 10th century, and the Czech Republic has the highest beer consumption per capita. And, of course, the prices are affordable. You will pay less than €2 for a local beer (0.5-litre draught). Not too bad, right?
Free or less expensive things to do and see
Prague is known as the 'City of a Thousand Spires', and it one of the European architectural treasures, offering visitors the chance to admire beautiful Gothic cathedrals, Baroque palaces, Romanesque chapels, as well as impressive Art Nouveau buildings and interesting Cubist architecture. All in one city, and everything free of charge. Just put your comfortable shoes on, and start exploring the narrow streets of Prague, carefully looking for its architectural gems.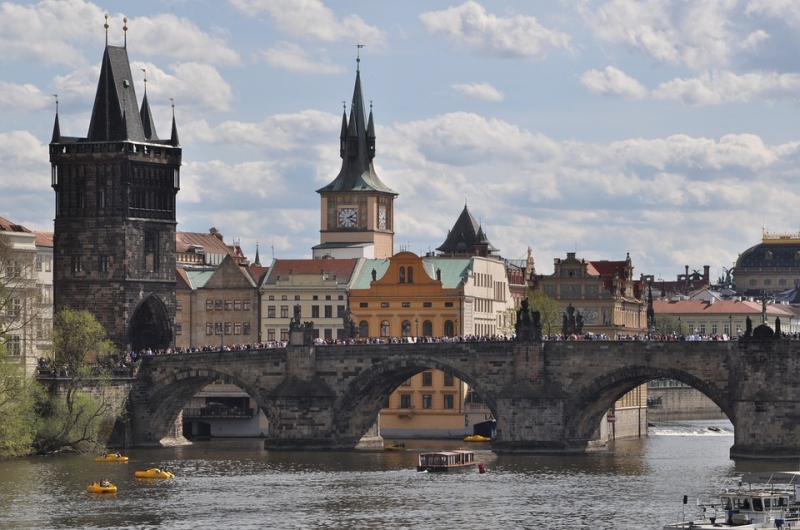 But this is just one of the many things to see in The Czech Republic's capital. The city is an open-air museum, filled with medieval buildings, offering history aficionados the opportunity to enhance their knowledge and amaze their eyes. And there are plenty of museums to visit and find out more about the past of the city. One of the best is the Museum of Communism. You will have to pay €11 to enter, but if you want to visit a museum while in Prague, this is definitely the best choice.
Afterwards, you can continue exploring the city on foot, completely free of charge. Cross Charles Bridge, considered by many as the most beautiful bridge in the world, and stop for a moment in front of the oldest functional Astronomical Clock to observe the procession of Apostles and the moving statues.
If you don't want to wander around by yourself, take a walking tour. The guides are usually well-informed and have a fun manner to offer useful information about the city and its main attractions. But don't expect it to completely be free of charge, because it is based on tips. You can choose the amount you pay, depending on how much you liked it.
Exploring the explosive Czech nightlife on a budget
Prague is famous all over Europe for its amazing nightlife. Whether you are interested in jazz or classical music, prefer listening to other kinds of live music, or you want to party like there's no tomorrow, you can do everything in Prague. And, at the end of the night, you won't have the feeling that you've spent too much. Just like everything else, partying is diverse and it can be affordable in the city.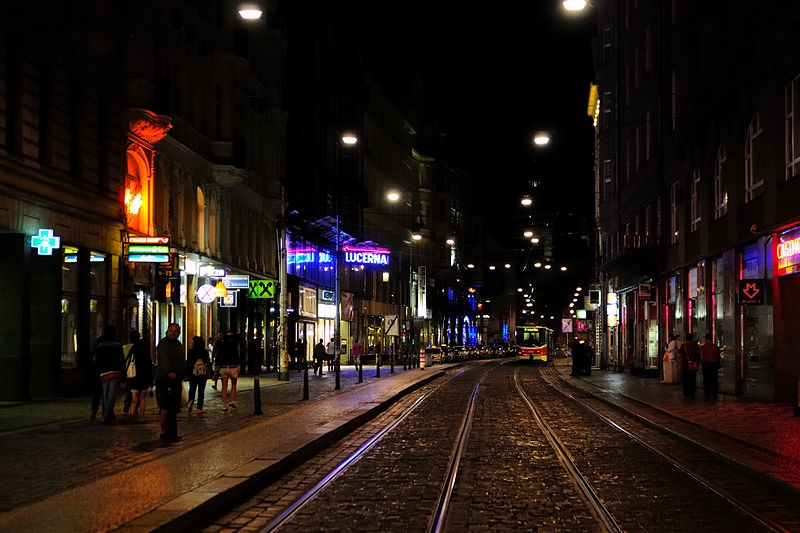 U Sudu is a great place for a memorable night in the city. Located in one of the liveliest streets of Prague, the charming bar is not as famous as it deserves. With a cave-like atmosphere and large groups of friendly locals, the bar is known for its relaxed vibe and great prices. And, if you want to have some fun, play foosball with your friends or show your talent while playing the piano. Yes, everybody is welcome to use it!
If you want to have a crazy night out, but you can't decide what music you want to listen to, you must go to Karlovy Lazne. This is actually the biggest club in Central Europe, having five stories each with its own music style. So, you can listen to hip-hop, then switch to hardcore trance, and more. Interesting, right? Located right next to Charles Bridge, this incredible club is always filled with both locals and tourists.
As you already know, after dancing all night long, hunger kicks in. Well, you'll feel lucky to be in Prague because most street vendors stay open all night long. So, indulge in a delicious fried cheese sandwich or Smaženy Syr before you head back your hotel or apartment.
Getting around the city
The central area of the city is compact, and large parts of the Old Town are pedestrianised. So, the best way to visit the main historical attractions is by foot. But if you want to see more than the medieval heart of the city, you can use public transportation. Get around the city with only one ticket that allows you to use trams, buses, and the metro. You can buy your ticket from one of the machines located at the metro station and some tram spots. You can also buy it from the tourist information offices and newspaper stands. The ticket costs less than €1.5 and, once punched in, it is valid for 90 minutes, or 30 minutes if you choose a cheaper one.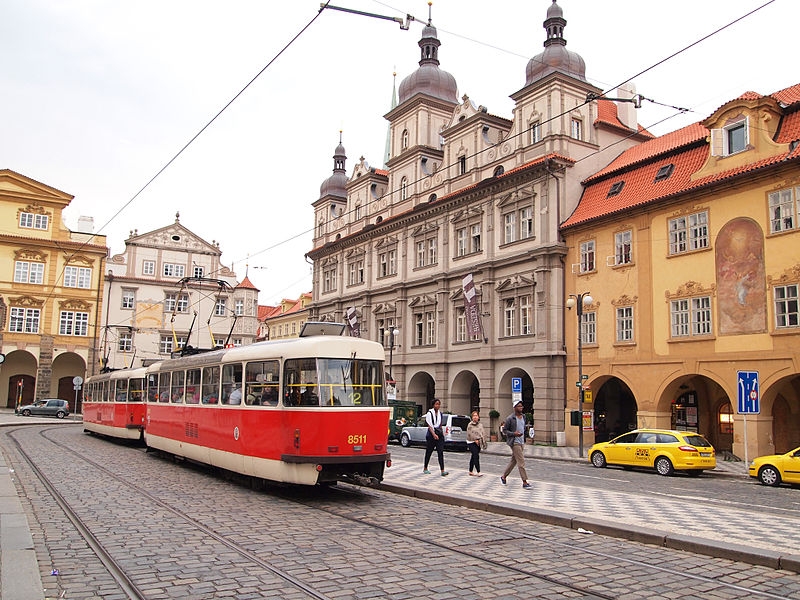 You can also purchase a day pass for one or three days. The first option costs less than €5 while the second is around €12. Both make perfect sense if you are going to explore the city for more than a few hours and plan to leave the central area.
Also read: Our Ultimate Europe Trip: 10 Countries & 15 Cities in 27 Days
As you can see, Prague is one of those amazing places filled with a diversity of things to do and see, welcoming all kinds of travellers. And the best part is that you can enjoy great activities and admire world-famous attractions without having to spend too much money.
And since we are talking about money, when visiting the Czech Republic, you should keep in mind that, though it's a part of the EU, the euro is not widely accepted yet. There might be some restaurants, stores, and hotels that accept payments in this currency, but the exchange rate might not be convenient. So, make sure you have Czech crowns in your wallet.