Let's admit it, as much as you love your partner, there always comes a time where you run out of things to do on a date. How you respond to this delicate situation can make or break your relationship, so extra attention must be paid.
One of the ways to do it is to first accept the fact that you're probably both tired of doing the same old things. By trying something completely out of you and your partner's element, you're not only introducing yourselves to new ways of having fun together, but also the chance to see different sides of each other. Here are a few things you can try!
Also read: 10 Valentine's Day Gift Ideas for Your Partner Who Loves to Travel
1. Stroll along Roxas Boulevard
Are you the kind of couple who likes to dine in fancy restaurants two to three nights a week? Sure you can probably afford it, but how about going out to explore one of the most notable boulevards in Manila for a change? You'll both be surprised at how peaceful a leisurely stroll here can be if you visit at the right time – that is, during sunrise. End your walk with a hearty feast at one of the fast food joints at Harbour Square or at one of the street food stalls in Intramuros.
2. Visit the Marikina Book Museum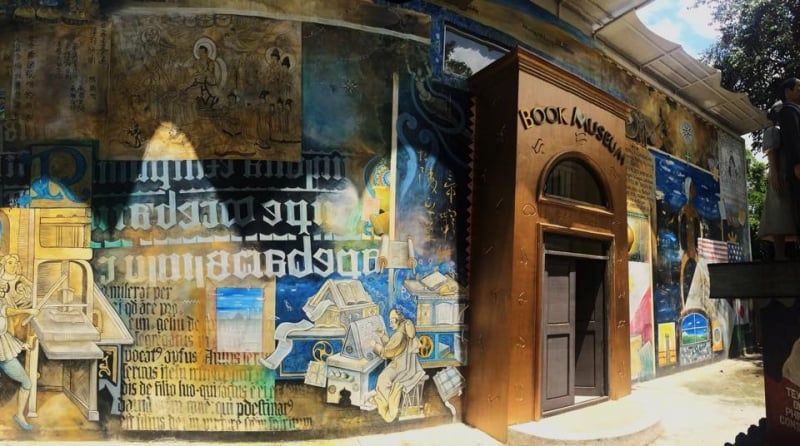 If you're lucky to have a partner who loves travel as much as you do, then this museum in Marikina should definitely be on your bucket list. The ride going all the way there may not be as smooth as island hopping in Palawan, but the effort will surely be rewarded.
The museum is owned by top Filipino businessman, Attorney Dominador Buhain, who's also one of the most experienced travellers in the world. His stories, as told by the in-house guides, will completely inspire you to travel more.
3. Take a railway trip across Metro Manila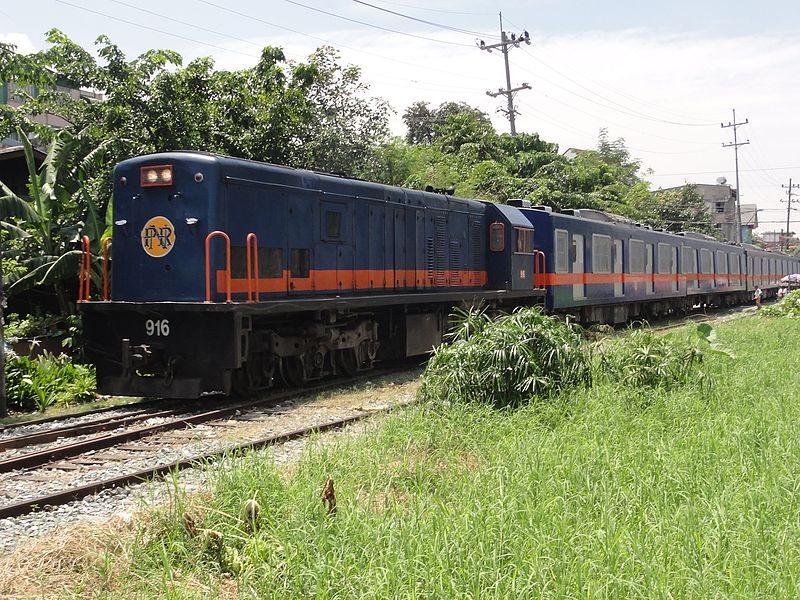 The local MRT is a nightmare to most commuters. But while everyone else is at home on weekends or driving to their out-of-town escapades, take the chance to hop on a train to see more of Metro Manila – away from the road traffic. Of course, you don't have to stay on the train at all times. When you feel like exploring a particular stop or two, don't go for one-way tickets to avoid falling in line at the counter every time. If you want to go slow, you can also choose to hop on the PNR train as an alternative.
Also read: 15 Budget-Friendly Weekend Getaways Near Manila
4. Couchsurf in a local's home
For offbeat and hardcore solo travellers, Couchsurfing may not seem like a new concept. But couples will find the experience a total change of scenery for them. It's basically staying in strangers' home for free while visiting a certain place. Usually, travellers sleep in couches, sleeping mats or other improvised spaces. In exchange, they share things about themselves to their hosts such as experiences, their language and more.
For those who aren't that familiar with it yet, don't be scared. The trick is to be more thorough in finding and evaluating hosts. It will only not only help you as a couple be better decision-makers but also see how well each of you interact with other people, especially strangers.
5. Conquer a mountain in Cebu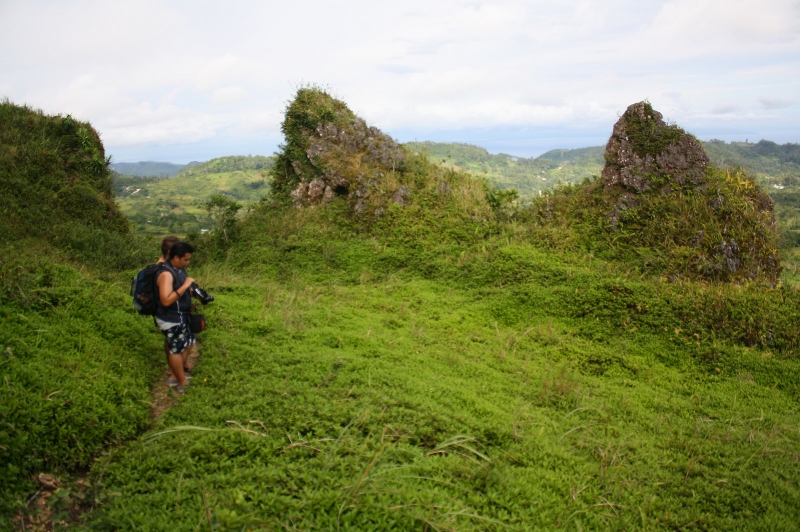 If you haven't considered yourselves as an outdoorsy duo yet, then climbing a mountain can be a good way for you to enter a new stage in your relationship. For a fresher take, try to keep away from the popular hiking trails in northern Philippines and the ones in Rizal and Batangas. Instead, make your way to Cebu. Aside from its historical landmarks and succulent dishes, the province continues to be known as a destination for nature activities, including summiting the picturesque Osmeña Peak or Mount Kapyas.
6. Travel to the secluded paradise of Balabac in Palawan
Palawan is an obvious option for anyone looking to spend a few days in pristine paradise with his or her special someone. However, rather than taking the six-hour bus ride from Puerto Princesa to El Nido, a more popular couple's destination, why not head down to the southwesternmost tip of the province? There, you will find a place called Balabac, a heavily isolated municipality with white sand beaches that rival those in Boracay and even the rest of Palawan. The experience will surely test both of your patience as it is quite a journey just to go there. But it's also a unique way to spend a date with very little distractions.
Also read: 5 Budget-Friendly Date Ideas for Filipino Couples
The next time you feel like there's not much left to keep you and your partner entertained, think about these activities. At least one of them is guaranteed to give you an unconventional date experience that you will never forget.