There's something awfully enticing about retreating to your own private island, being away from the conventional tourist crowd and simply loving life as a traveller. Well, I don't know about being private, but the tropical island of Guam in the Pacific definitely checks all the other boxes! This year, this US territory no larger than the size of Metro Manila is giving Filipino travellers vast opportunities to have fun in truly unique and meaningful ways. Here are five reasons to visit it in 2019!
Also read: 5 Things Filipino Travellers Should Know About Guam
1. It's one of the fastest growing travel destinations in the Pacific
In 2018, Guam welcomed a total of 1,552,177. Its top markets include Japan and Korea, whose citizens actually enjoy visa-free entry to the island because of an existing Visa Waiver Program. On the other hand, the Philippines ranked sixth with over 19,000 visitors despite entry restrictions. One reason is that Guam is no more than four hours away by flight from Manila, making travel to the island uncommonly affordable compared to other US destinations and countries outside of Southeast Asia.
2. Island luxury at its finest
In Guam, luxury accommodation comes in many forms. Low-cost motels are quite rampant throughout the island offering hospitality services and facilities that rival even the more expensive hotels in Europe and Asia. You'll also find high-end resorts and hotel chains including Hilton, Marriott, Sheraton and Hyatt concentrated in Guam's main tourist district of Tumon. At the end of the year, the 340-room Tsubaki Tower will rise on the western side of the country, bringing a new form of pleasure for opulence-seeking travellers.
3. The local transport system is one of the best around
From tour buses and WiFi taxis, trolleys, to scooter and car rentals, getting around the island continues to be a hassle-free experience for both locals and visitors. Truth be told, being a small territory doesn't excuse Guam from providing an efficient transport system. And it's a good thing Guam's local government puts this on top of its priority.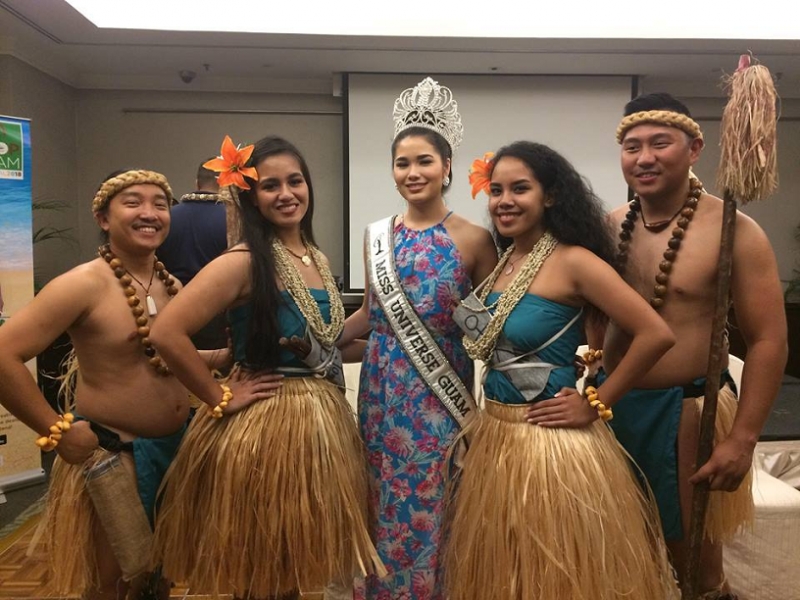 4. There are endless fun things to do and see
Whether you take pleasure in shopping, immersing in the local culture or engaging in a popular island activity, you'll find infinite ways to keep yourself busy while in Guam. Some of the more unique things you can do include flying an aeroplane, exploring shipwrecks underwater and taking on an off-road adventure to see Guam's spectacular seascapes and landscapes. To expand your knowledge of the island, you can visit the recently opened Guam Museum, which houses 4,000 years worth of Chamorro artefacts, documents and other unique items.
5. A year's worth of exclusive travel opportunities await
From January all the way to December 2019, Guam will be showcasing the best of its culture through a number of tourist-friendly activities. The recently concluded Shop Guam e-Festival, for one, aimed to promote the island as a "modern, fashionable and diverse" destination for shoppers. The event highlighted the mobile app called Shop Guam. By introducing exclusive deals, it continues to make shopping both fun and more accessible to all visitors of the island. If you're planning a trip to Guam anytime these next months, here is the complete list of activities you should watch out for!
17th Annual Guam Governor's Cup Ladies Golf Tournament
14 – 17 Feb, LeoPalace Resort
Guam Ko'Ko' Kids Fun Run / Striders Kids Bike Event
24 Mar, Governor Joseph Flores Memorial Park
APL Annual Smokin' Wheels Racing Weekend
12 – 14 Apr, Guam International Raceway Park
7th Annual United Guam Marathon
12 Apr, Governor Joseph Flores Memorial Park
Guam Micronesia Island Fair
May, TBD
13th Annual Agat Mango Festival
24 – 26 May, Agat Community Center
Cocos Crossing
26 May, Merizo Pier
King's Guam Futures Tennis Tournament
29 May – 3 Jun, Hilton Guam Resort & Spa
Guam Pride 2019
31 May, (The Party) Guam Globe Nightclub
1 Jun, (The March) Pacific Star Resort & Spa to Governor Joseph Flores Memorial Park
1 Jun, (The Beach Festival) Governor Joseph Flores Memorial Park
Guam BBQ Block Party
6 Jul, Pleasure Island, Tumon
Tour of Guam Cycling
9 Dec, Central and Southern Guam
As they say, big things come in small packages. The same is definitely true for Guam! To know more about these events and other information about travelling to this growing tropical destination, visit the Guam Visitors Bureau website here.
---
Special thanks to Guam Visitors Bureau for inviting TripZilla Philippines to their 2019 Product Presentation held in Manila Diamond Hotel.