Looking for a tropical paradise in the Philippines that's more on under-the-radar and off-the-beaten-path? Well then, say hello to the stunning archipelagic province of Romblon! It's made up of three large islands, namely Romblon, Sibuyan, and Tablas, as well as 17 islets. Scattered around these are an array of idyllic shores, mountains, caves, and other natural wonders that will leave you wanting to stay longer (or forever). 
Granted, it's not the most accessible destination, which all the more adds to its appeal as an underrated gem! Still, whether you're up for an adventure, a relaxing vacay, or something in between, there's surely something for you. And if that's not enough to convince you, we'll let these fascinating Romblon tourist spots show you. 
Also read: 10 Underrated Philippine Beaches to Add to Your Bucket List
1. There are stunning beaches right in the capital town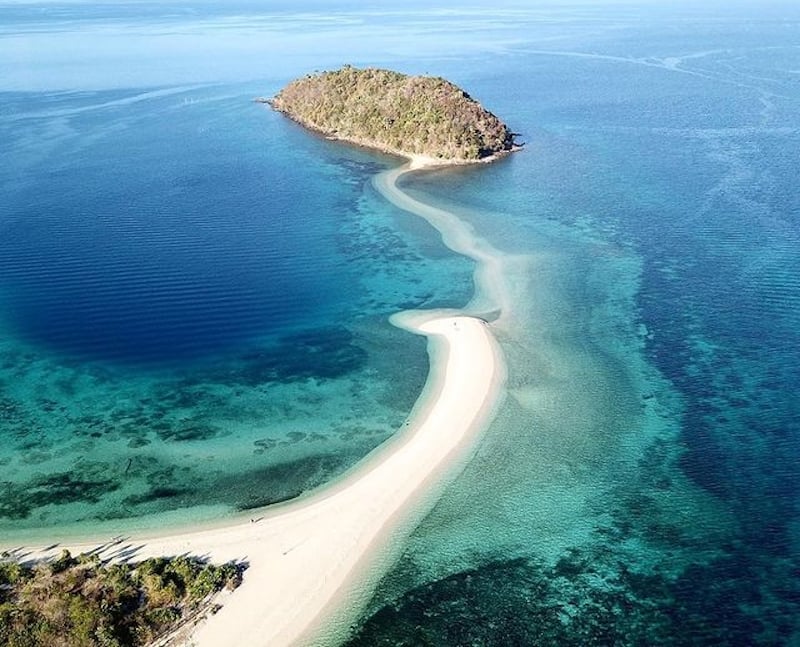 With most coastal destinations, you'd usually have to go further from the provincial capital to get to the really good beaches. But in Romblon, Romblon, you can easily find some that are just a few minutes away!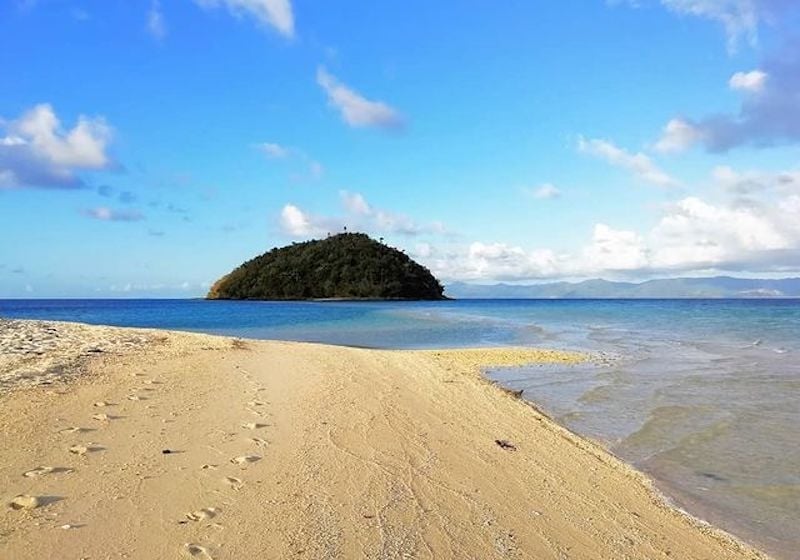 Take Bonbon Beach, for instance, which is just about five kilometres from downtown. It's easily one of the most popular Romblon beaches not just for its proximity, but also for its marvellous stretch of fine white sand. It's also linked to the uninhabited Bang-og Island via a sandbar that only appears during low tide.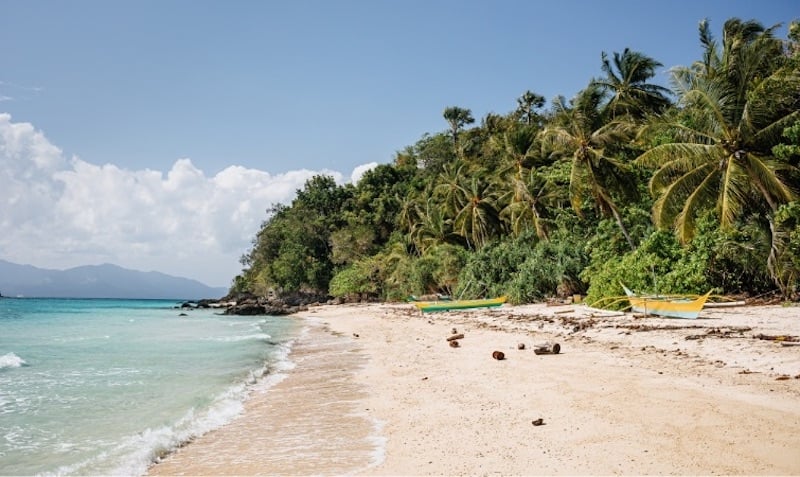 Prefer something less touristy? Fortunately, Tiamban Beach is just a few steps away from Bonbon Beach. This underrated Romblon tourist spot offers generally fewer crowds, as well as a gradually sloping seabed, making it the more child-friendly option. You can even opt to camp overnight for a minimal fee! 
2. Sibuyan Island has diverse marine life…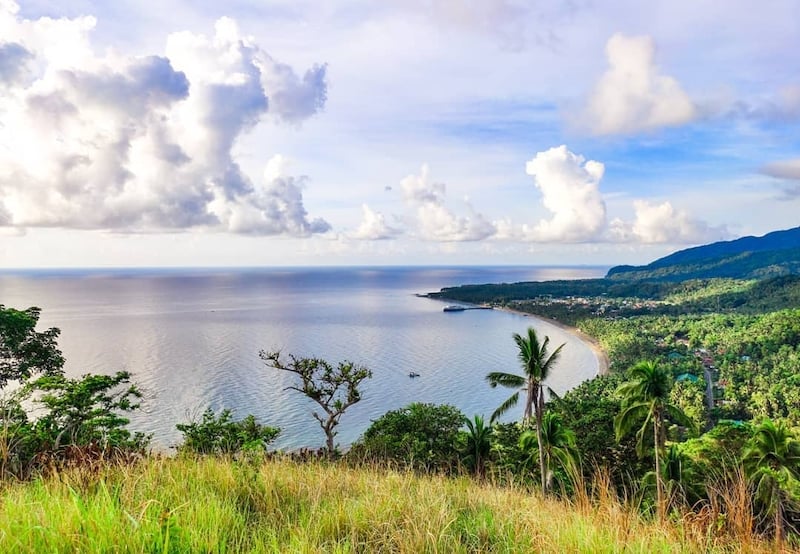 This crescent-shaped island has been dubbed the "Galápagos of Asia" by local and international scientists. And much like its South American counterpart, Sibuyan Island also features a stunning flora and fauna that remain largely untouched. In fact, research shows that it has never been geologically connected to any other island or landmass!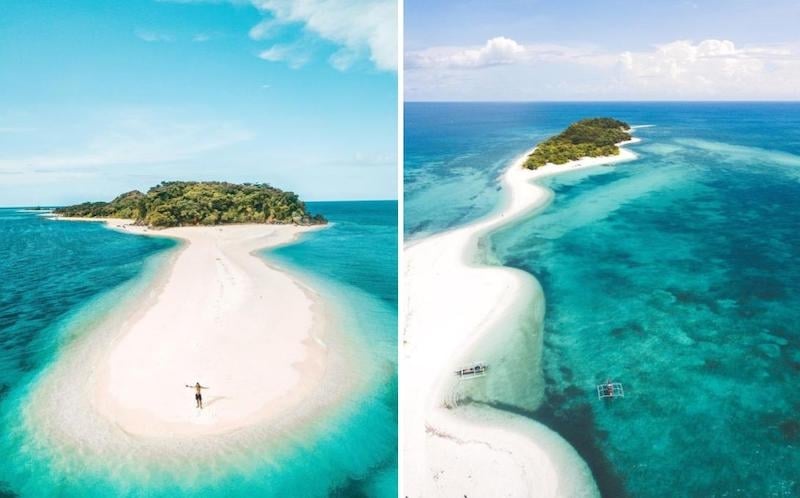 While there's never a shortage of lovely Romblon beaches, there's one on Sibuyan Island that you shouldn't miss: Cresta de Gallo. With its powdery white shores and surrounding coral reefs, this secluded islet embodies paradise. So, whether you prefer frolicking in crystal-clear waters or exploring what's underneath them, we recommend spending a day here!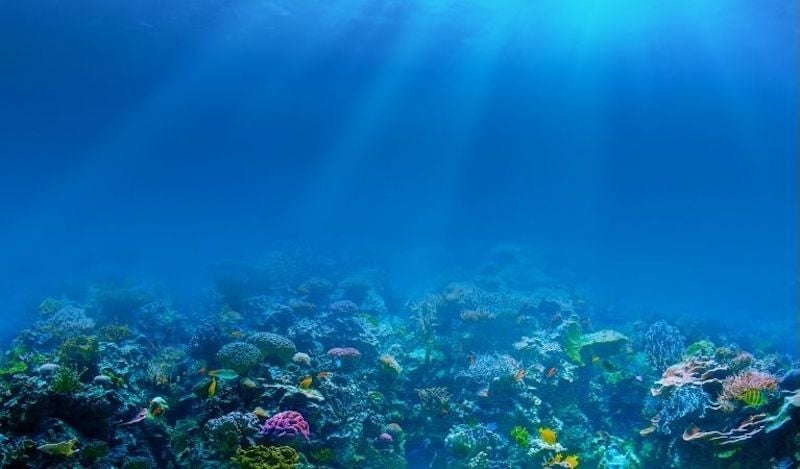 Want to go beyond snorkelling and onto scuba diving? The fascinating underwater world of Sibuyan Island is your best bet. Aside from tiny fishes and colourful corals, you might also spot manta rays, barracudas, whale sharks, and even rare tiger shrimps. And in case you were wondering — the best time to dive would be from October to June, when storms are less likely. 
Also read: Snorkelling 101: 5 Survival Tips to Keep in Mind
3. … As well as a spectacular mountain!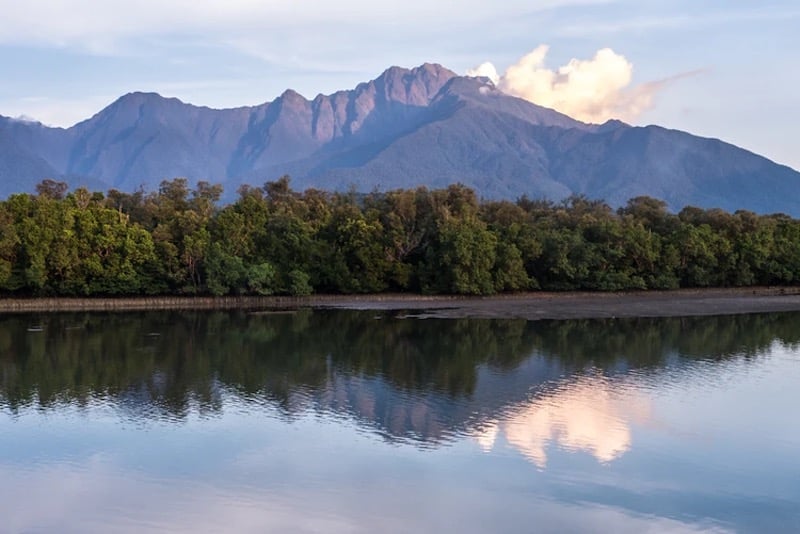 At 2,058 metres, Mount Guiting-Guiting is the highest mountain in the entire province. It's situated at the heart of Sibuyan Island, so you can pretty much see it from anywhere on the island. Its name translates to 'jagged' in the Romblomanon dialect, referring to the rock formations and ridges that you'll find at the summit.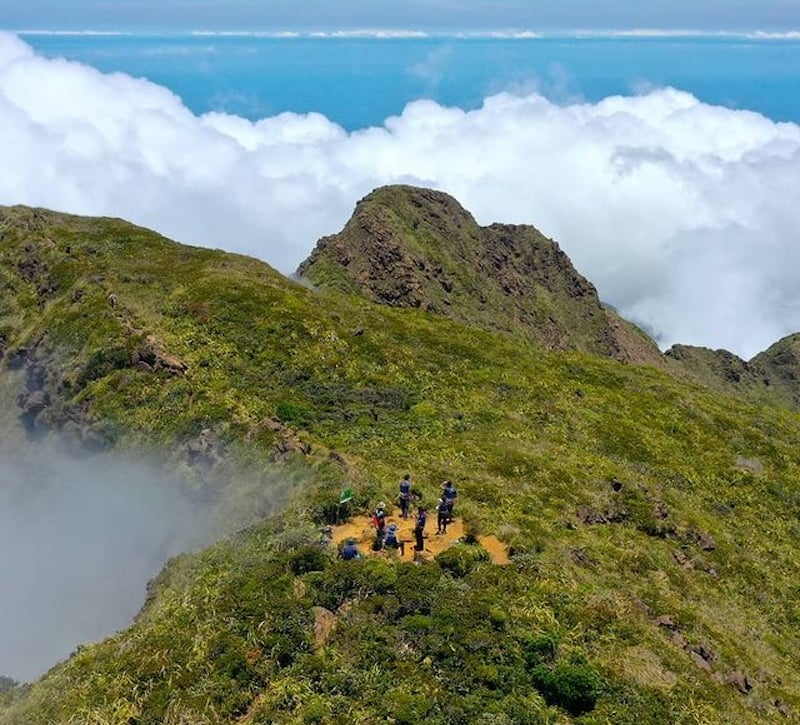 This Romblon tourist spot is one of the most difficult and technically challenging climbs in the Philippines! Yes, even though the duration is relatively shorter: two days to go up and a day to descend. Nonetheless, the views from the top are definitely worth the hike. While it's open year-round, you have to secure a permit from the Department of Environment and Natural Resources office in Magdiwang town.
Also read: 10 Mountains in the Philippines to Add to Your Bucket List
4. Fort San Andres is a 'hike' with a side of history lessons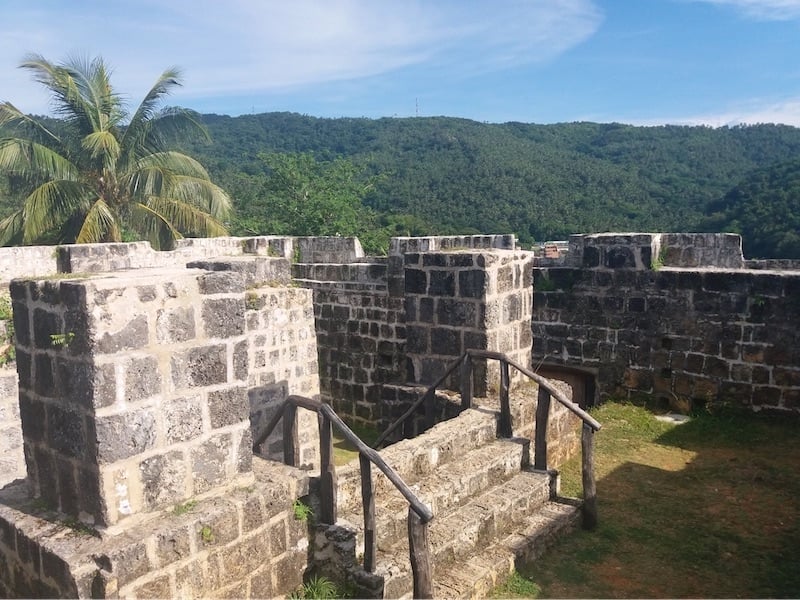 Back on the main island, there's also a must-visit (and way shorter) climb: Fort San Andres. This downtown Romblon tourist spot has been around since 1644, during the Spanish Colonial Era — making it the oldest structure in the province. It was built with coral stones and served as a vantage point to guard the island against invaders. 
This hilltop fortress offers panoramic views of the town and its surroundings. To get to the top, you'll have to climb 100 steep stone steps. You can even head up to the roof of the fort, which is also an ideal spot to catch the sunset! 
Fort San Andres actually has a 'twin tower' in Romblon called Fort Santiago (different from the one in Manila). However, the latter is now in ruins. Both were built under the supervision of Agustin de San Pedro, a Portuguese friar who went by the nickname, Padre Capitan.
5. Tablas Island has a lot to offer, such as secluded beaches…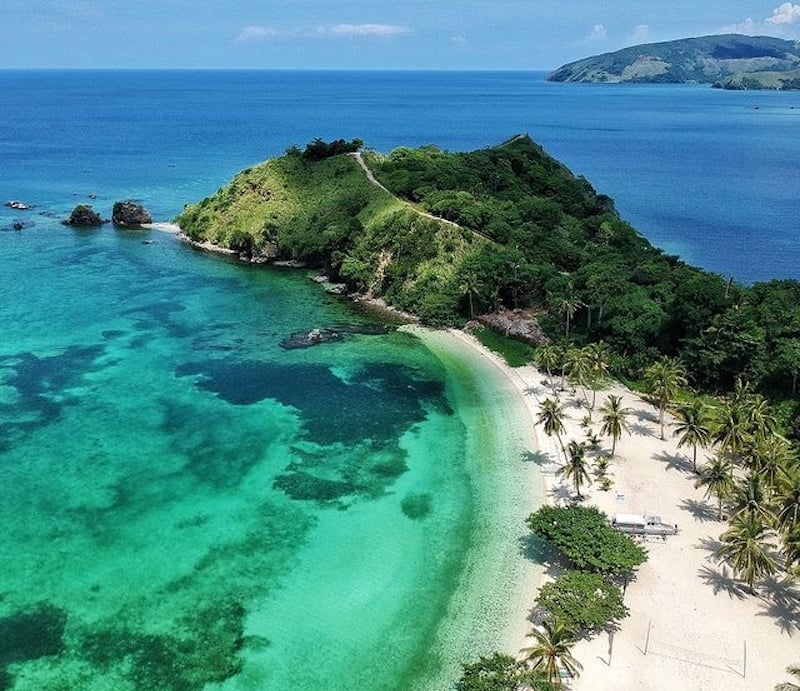 Romblon province has a total of 20 islands, with the largest one being Tablas Island. That said, one can expect a variety of sceneries here; from bucolic rolling hills reminiscent of those in Batanes, to pristine shores boasting dramatic limestone formations. It's the common first stop for those flying in from Manila, given that it's where Tugdan Airport is located.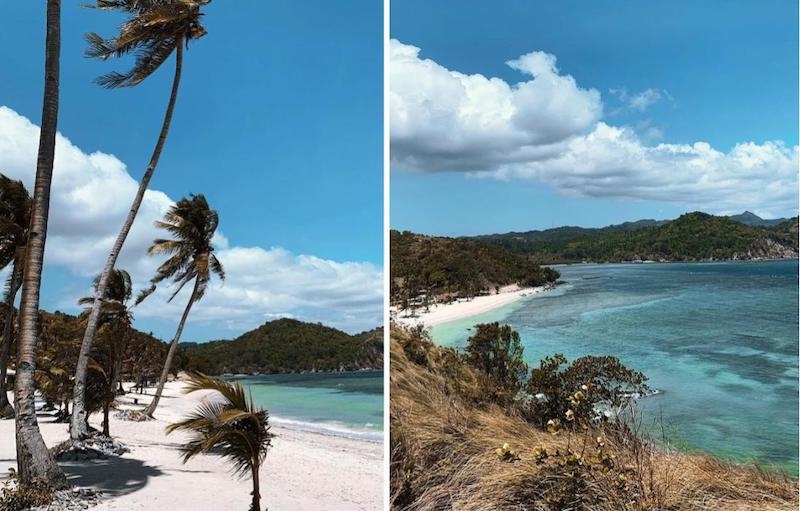 As with most Romblon attractions, the ones on Tablas Island, fortunately, remain mostly untouched by mass tourism. Even the (relatively) popular Aglicay Beach, which is close to the airport, is an ideal tropical escape. You can even enjoy a view of the cove from on top of a hill!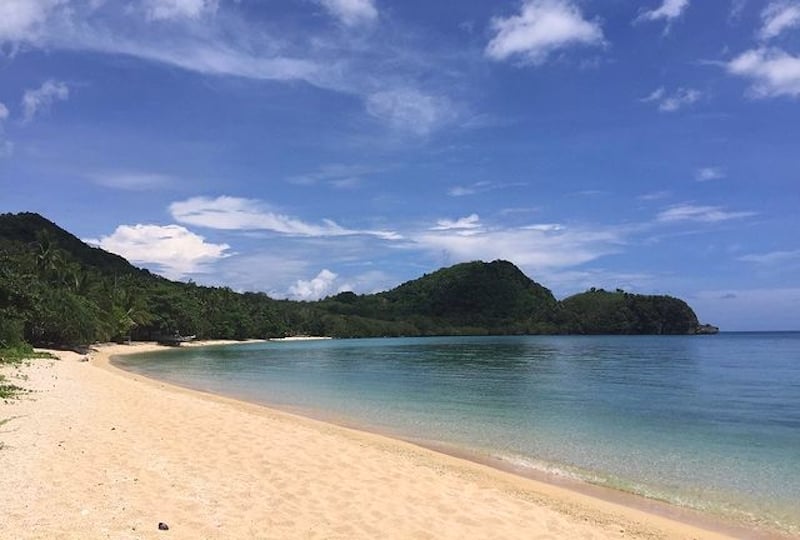 On the other side lies Binucot Beach, where you can spend all day lounging and basking in the Romblon sun. And mind you, this and Aglicay Beach are just two out of the 25 beaches on Tablas Island! 
6. …As well as other types of swimming spots
On the more unusual side, we recommend Tinagong Dagat, a set of two saltwater lagoons nestled between cave-like formations. Its name translates to 'hidden sea,' and in fact, it's only about 10 metres from the coastline!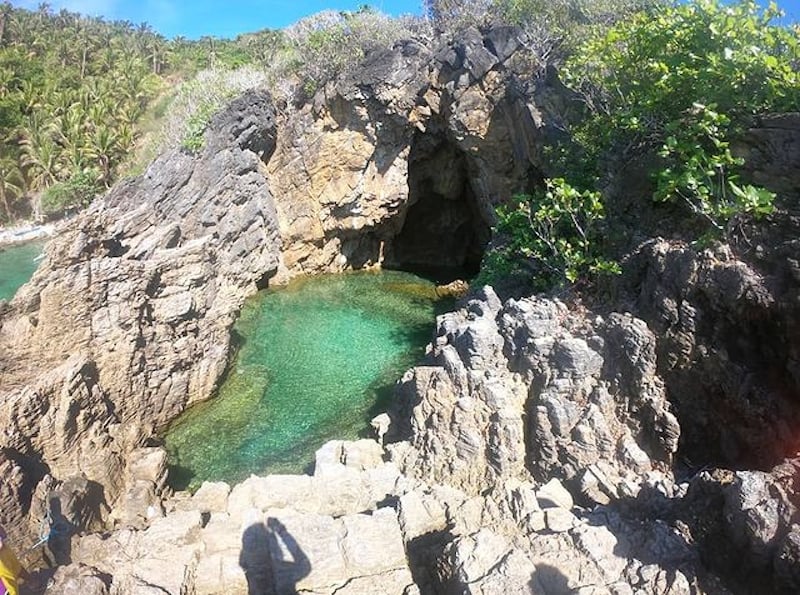 Doesn't this remind you of the seaside rock pools in Greece and Italy?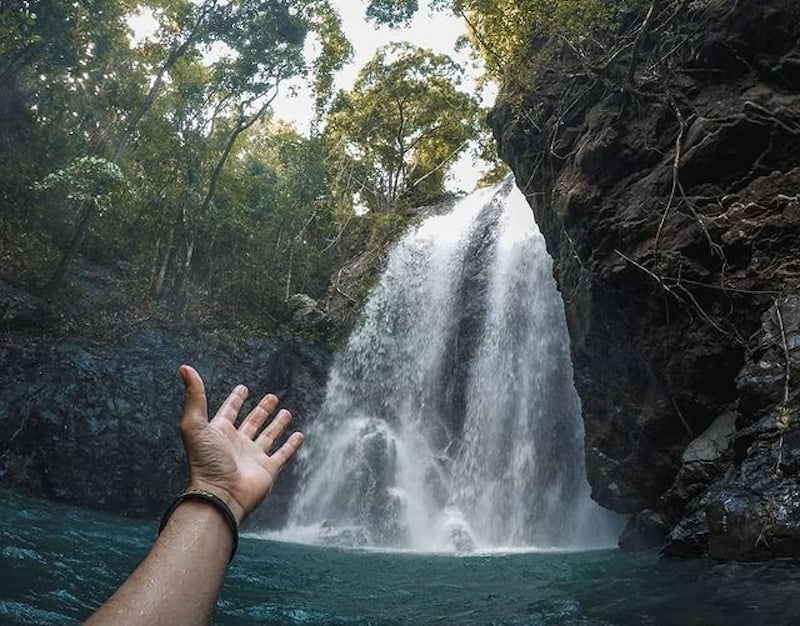 Prefer some freshwater swimming for a change? Tablas Island is also home to several majestic waterfalls, some of which are so under-the-radar that you'd really have to ask locals for directions. Though, if you'd ask us to narrow it down, then we recommend Mabalaran Falls and Macalisang Falls in the town of San Andres, as well as Busay Falls and Trangkalan Falls in San Agustin. These waterfalls are also great to visit any month, even during the summer when most other falls tend to dry up!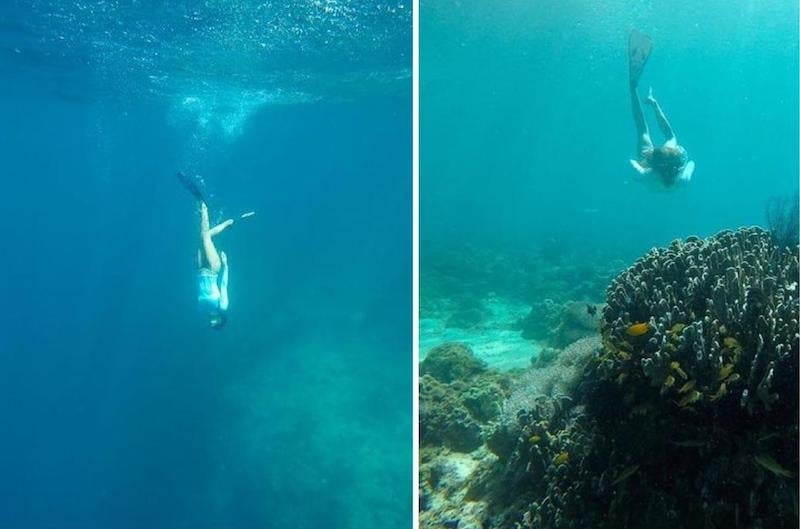 Finally, on the northernmost point of the island is the Blue Hole, an otherworldly diving site in the town of Calatrava. There are many holes in this underwater spot, with the largest one  400 metres deep! Though, if that sounds too daunting (which it definitely is), there are smaller ones that are only about 37 metres deep. Travellers have the option to scuba dive or freedive, depending on their skill level. 
Also read: 9 Best Diving Spots in the Philippines for your Aquaventures
7. Carabao Island is quite near Boracay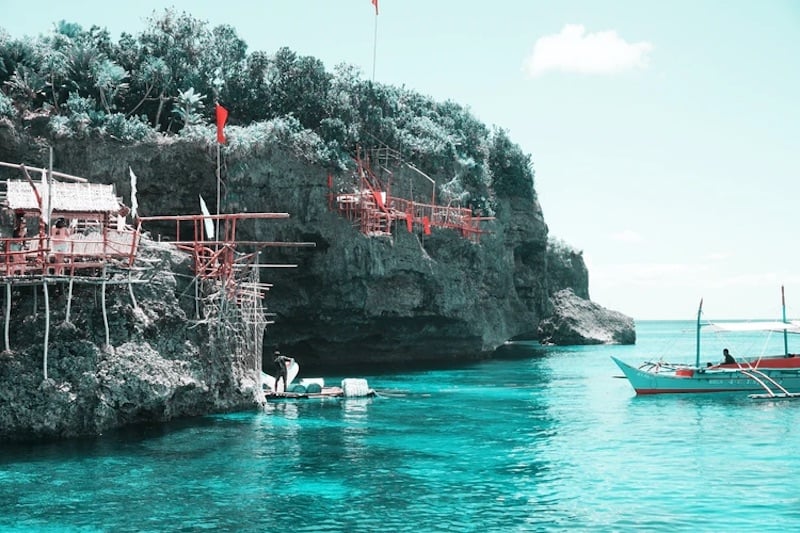 Carabao Island is only a 40-minute boat ride away from Boracay, making it an ideal stopover if you're planning to visit its more famous neighbour afterwards. Apart from its convenient location, it's also home to epic cliff jumping sites! Think of wooden boards set at varying heights, scenic cliffs, and crystal clear waters inviting you to take a literal leap of faith. 
The highest ones can be found at Cathedral Cave: there's a diving board that goes up to 20 feet and an actual cliff jump of about 50 feet! As its name suggests, this Romblon tourist spot also features a network of sea caves that are worth exploring, too. There's also Koding Koding Point on the eastern coast, where the shortest board is only 10 feet. That said, this is the perfect pick for beginners and/or children! 
Tip: While both cliff jumping sites have ladders to make it easy for you to get out of the water, it's best to bring reef shoes, too! 
8. Romblon is known as the Marble Capital of the Philippines!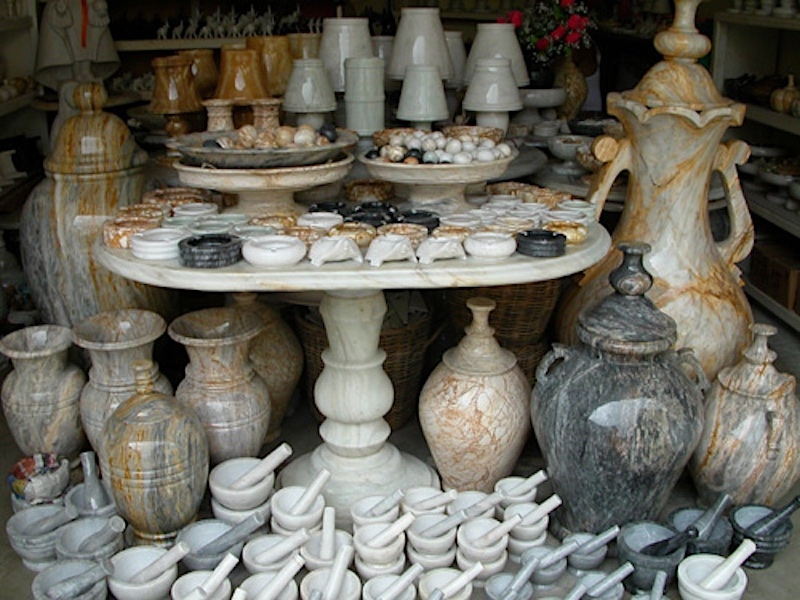 The marble works in Romblon town are said to be on par with Italian marble. Some of you are probably wondering — how exactly is this an impressive feat? Well, marble is one of the strongest metamorphic rocks, thus it takes a highly trained artisan to carve it into intricate pieces; from tables and vases to ornamental statues. 
So, don't leave without visiting a marble shop or two. Witness how locals manually carve everything, as well as how they've kept the art alive for centuries. And while you're at it, might as well bring home a souvenir piece, too! (Don't worry, there are smaller novelty items like keychains and bowls.)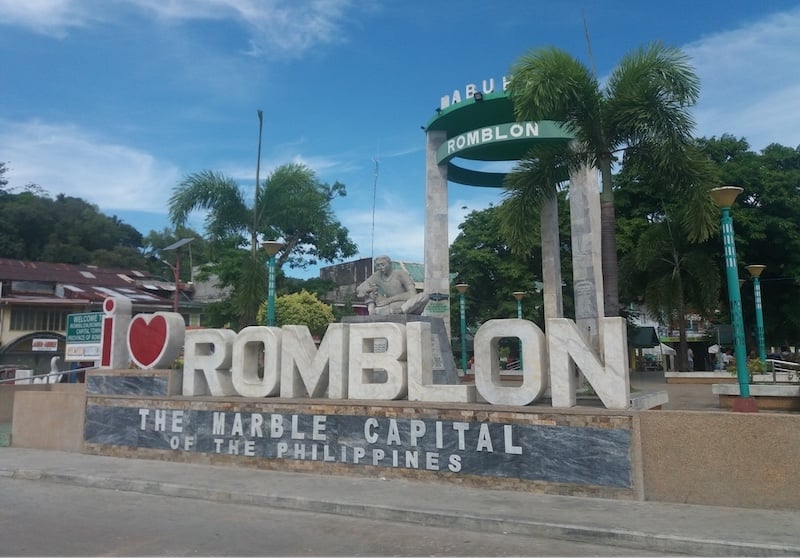 Fun fact: The Romblon Town Marker is made entirely out of marble!
There you have it — all the best reasons why you should definitely travel to Romblon once it's safe again! Who would have thought that Boracay's underrated neighbouring islands are just as dazzling? 
So, which Romblon tourist spot is on top of your to-visit list? Feel free to tell us all about it afterwards!
---
Featured image credited to MA Theresa Barrios via Canva Pro. This article was originally published on TripZilla.