They say that travel is food for the soul.
If that is indeed the case, then Saga in Japan is a wanderer's banquet — where the thirst for unforgettable encounters is quenched by the Ariake seascapes and the pristine waters that bring prime quality to the region's local products (from sweet Saga sake and melt-in-your-mouth Saga beef to Ureshino sencha and fluffy, white Saga rice).
If travel is food for the soul, then Saga, Japan is a feast for the senses — where hunger for adventure is satiated with a myriad of vibrant experiences. Picture this: a hot air balloon fiesta, a day in the life of geishas, a few hours on the potter's wheel, sundown (or daybreak) amid rice paddies and colourful flora synonymous to the Land of the Rising Sun. 
Also read: 15 Japanese Customs & Don'ts You Should Know While Visiting Japan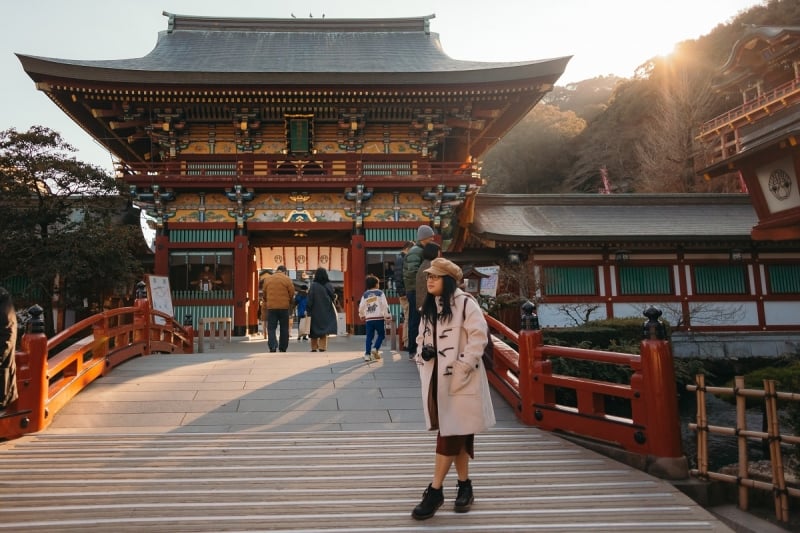 This is Saga, Japan and the reality is, most Filipinos don't even know about it. Do you?
How to get to Saga
But before we dive right into the juicy details, you'll be glad to know that getting to Saga is quite easy. Despite its faraway feels, it's actually just beside Fukuoka Prefecture — one of the country's major tourist hubs. Because of this, daily flights from Manila to Fukuoka aren't difficult to come by at all!
Tip: This route gets included in airfare promos so watch out for major seat sales and score more affordable fares! Or better yet, follow our flight and travel deals updates here and here.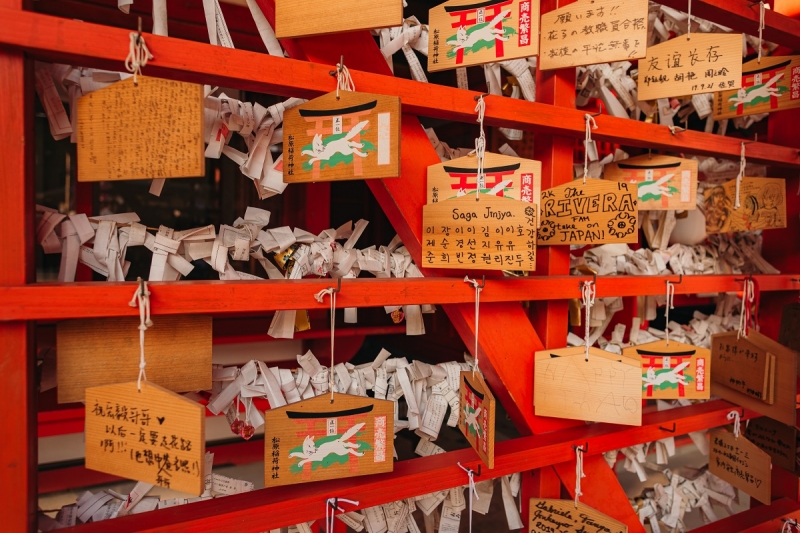 From Manila, it only takes three and a half hours to fly to Fukuoka, making it the nearest destination in Japan from the Philippines so far. Heading to Saga from Fukuoka is a piece of cake, too. You just have to take a highway bus from the Fukuoka International Airport bus terminal, and voila — you're on your way to Saga! The ride is scenic, convenient (no transfers!), and comfortable, plus it only takes about an hour.
Alternatively, if you plan on visiting Fukuoka first before heading to Saga, you can board a one-hour express train ride from Hakata Station to Saga Station. Easy-peasy! Now, where were we?
First impressions: Good morning, Saga
The last thing I remembered before giving into slumber was the biting chill of early December. Wintertime in Saga is beautiful, even when trees and otherwise colourful shrubbery lose their vibrant lustre to the season's more subdued tones. Cold, unnervingly quiet and calm — these were the first thoughts that popped into my head while we were acquainting ourselves with the nearby 7-Eleven. It was less than 10 minutes from our hotel in Saga City and the quick convenience store run had already left my lips chapped and my face numb.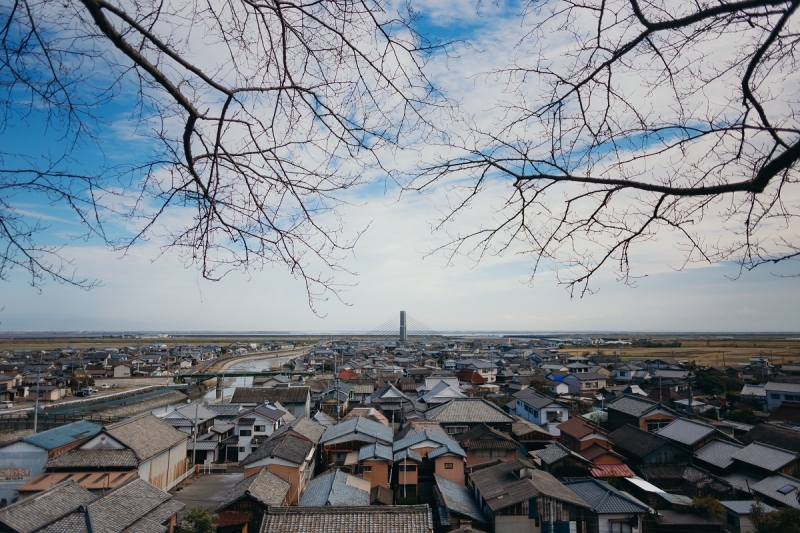 But this petite girl from the tropics would not let nippy weather bog her down; it was my first time in Japan and Saga wasn't the introduction I had in my mind. I was very curious, to say the least. Not to mention, we were travelling with Ms. Universe 2015 Pia Wurtzbach upon the invitation of the Saga Film Commission and TVQ Kyushu Broadcasting, Co., Ltd. (But that's another story, so better watch out for my next article on Saga!)
The next morning, a soft, slow-creeping warmth stirred me from my sleep. Glorious sunlight was seeping into the room from my bedside window despite low temperatures, a subtle taste of the polarities that the place had to offer. Outside, the city was coming alive — and even then, there was no infamous morning rush ala-Tokyo… no outrageous tourist influx like Japan's more popular go-tos, as I've been told. And in that moment, it seemed that we had a piece of Japan all to ourselves. Good morning, Saga — it's lovely to meet you.
Hear the sounds of nature all around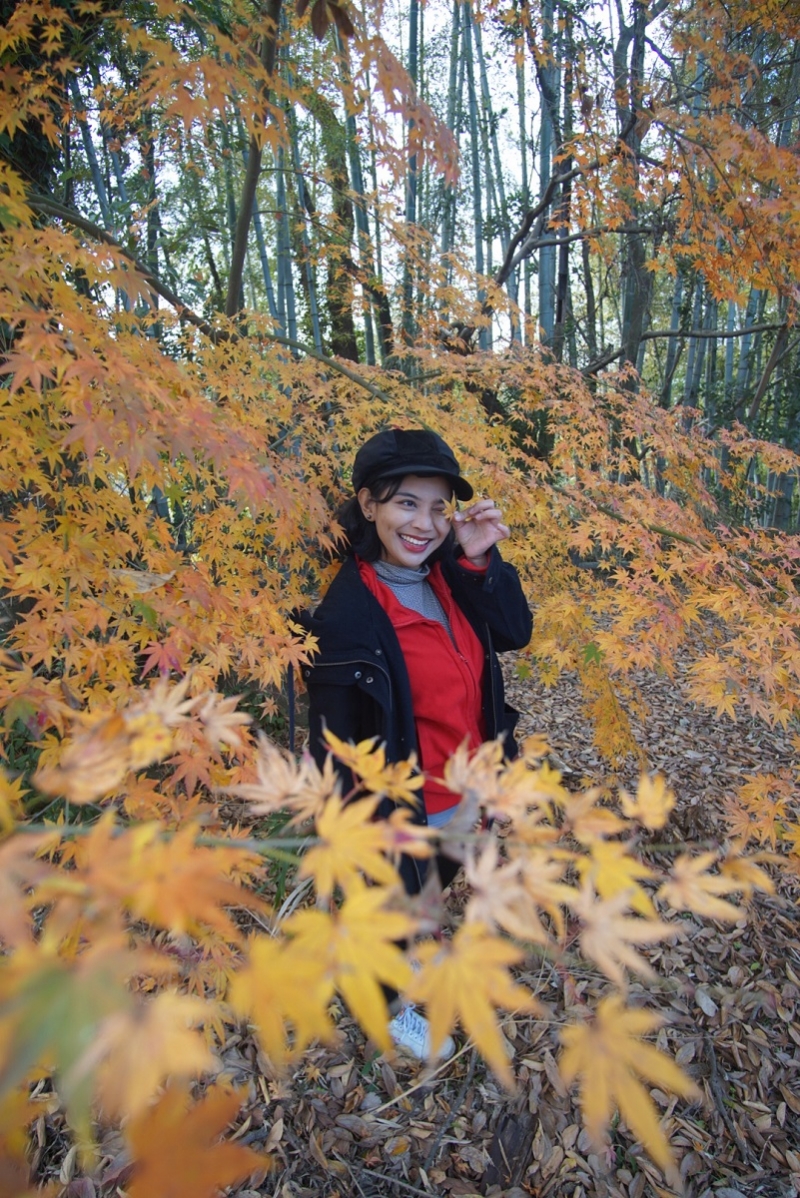 To understand how truly blessed Saga, Japan is in terms of its seascapes and its natural terrain, one must first learn its geography. Found on the island group of Kyushu, one of Japan's four major island groups, Saga is bounded in the north by the Sea of Japan (or the East Sea) and in the south by Ariake Sea. In between these two large bodies of water are mountains and agricultural plains whose rich, fertile soil is fed by creeks and rivers abundant with fresh water. 
Fun fact: Finding yourself in Saga, Japan means you are at the south-westernmost tip of the country. If you've rented a vehicle to take you around, you can drive to Saga all the way from Fukuoka Airport; it will only take an hour at most. This makes Saga the perfect idyllic escape. You'll be near enough Fukuoka to enjoy a big city's bright lights and buzz, but still have the choice to cocoon yourself in the peace and quiet rural Japan has to offer.
Mifuneyama Rakuen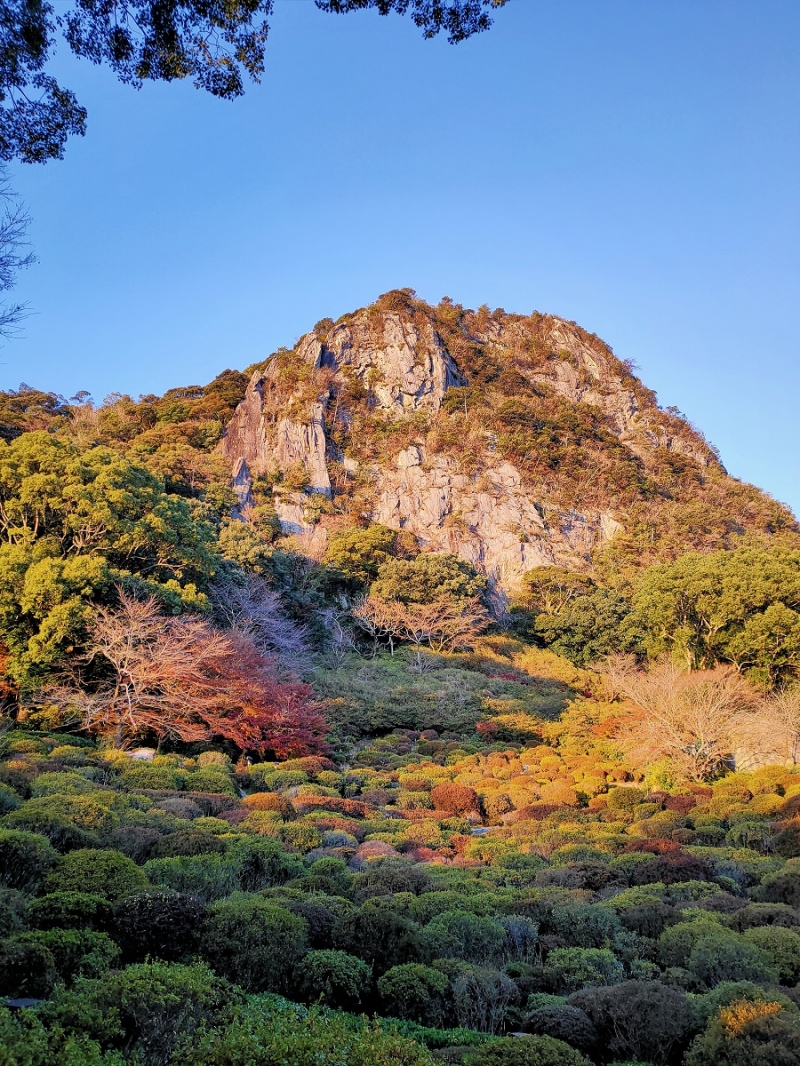 It then comes as no surprise that visiting Saga means opening yourself up to the magic and majesty of nature. A single trip to Mifuneyama Rakuen, the sprawling garden grounds at the foothills of Mt. Mifune, can easily take an entire day of your itinerary. 
Find yourself entranced by 50,000 azaleas and around 5,000 cherry blossom trees at the right season. The transition between autumn and winter lets you bask in the foliage's earthy hues. Imagine getting lost in a sea of yellow, orange, and terracotta — with traces of red and plum here and there. It's so serene, that you can pick up the rustling of the wind; even hear your own breathing and catch every distant hoot and chirp.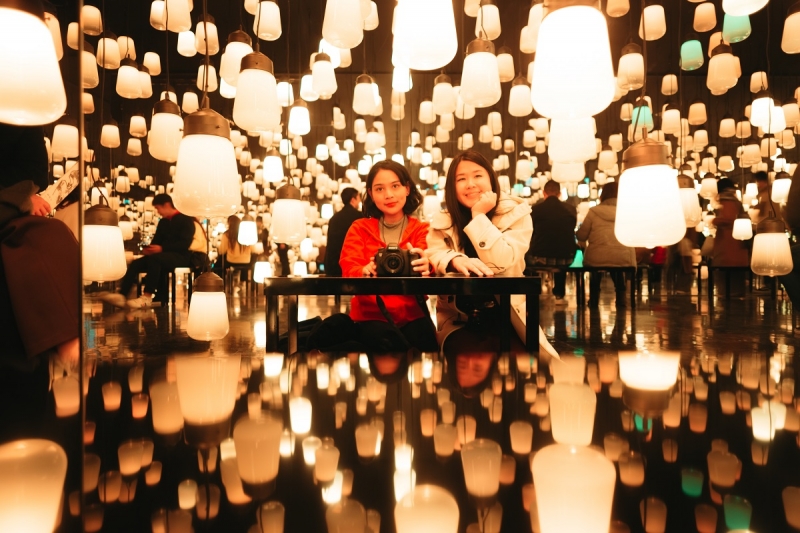 They say we missed Mifuneyama Rakuen's most beautiful phases because we were seasons late. But considering it was already winter, we were still impressed. That can only mean one thing: Mifuneyama Rakuen is among Saga's most beautiful natural attractions.
What's more, the garden and grounds is also home to a hotel that houses a permanent installation by popular digital art collective, teamLab! Make a beeline for the lobby to witness hundreds of glowing lanterns suspended in mid-air. Mirrors and reflective surfaces make the spectacle even more surreal.
Mifuneyama Rakuen Hotel
Address: 4100, Takeo, Takeo-cho, Takeo City, Saga (佐賀県武雄市武雄町武雄4100)
Learn more here
Ramsar Site Higashiyoka-Higata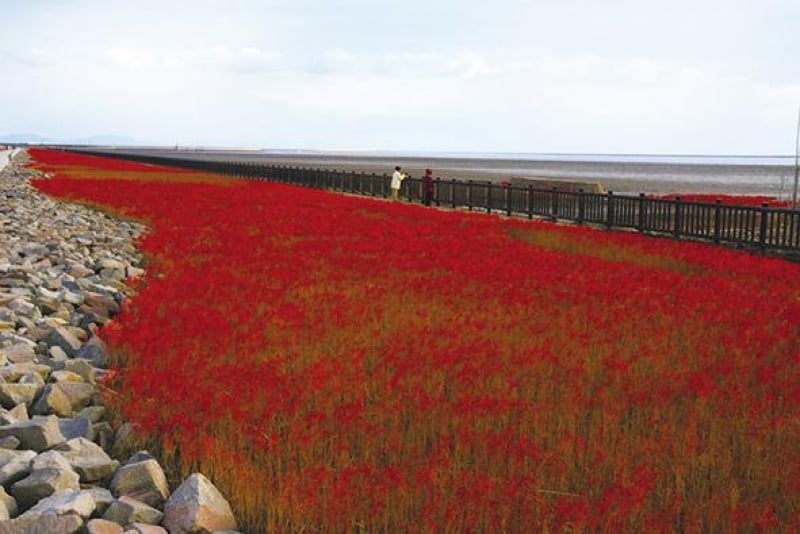 If the sea breeze and faraway lapping of waves is the kind of organic orchestra you're after, the Ramsar Site Higashiyoka-Higata won't disappoint. The place is a protected wetland and is considered a "dry beach" perfect for sightseeing. I daresay the layers that make up this Ramsar site's views are some of mother nature's finest masterpieces. Drop by during autumn and you'll see a field of bright red before the sea — a yard of sorts filled with Shichimenso, a saltwater-tolerant plant that thrives in coastal areas. 
Past the patch of Shichimenso is the Ariake Sea and beyond, across the water, you'll spot the silhouettes of nearby mountain ranges. The mudflats are also home to diverse wildlife; catch mudskippers, fiddler crabs, and healthy populations of marine birds squawking about. 
Scents of Saga
They say that the olfactory is strongly linked with memory, which is why we associate certain smells with places (or even people!) we're fond of. Here's a quick exercise: Think of your favourite destination and list the scents that come to mind. Or a cheesy alternative: Picture your favourite person. I bet you'll have a lot to say if I ask you about his or her distinct aroma. Such is the power of the human sense of smell.
Ureshino Chadoki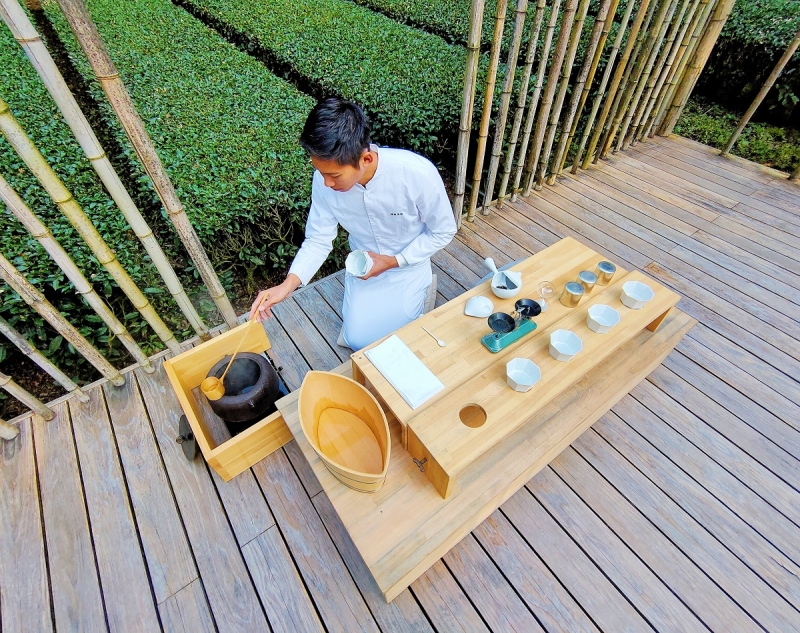 If there's a scent in Saga that I won't ever forget, it's the pleasant aroma of freshly brewed green tea wafting in the air. Imagine breathing in the crisp, cool air of the Ureshino tea fields. You're surrounded by towering trees and kept in an "open enclosure" made of bamboo. You hear the tea masters begin their ritual and see the painstaking process unfold before your very eyes; the scent hits long before you even taste a single drop. Light. Nutty. Fresh. I'm sure you've had green tea before, but believe me, green tea made in the Japanese tradition is a cut above the rest. The ceremony itself, more so.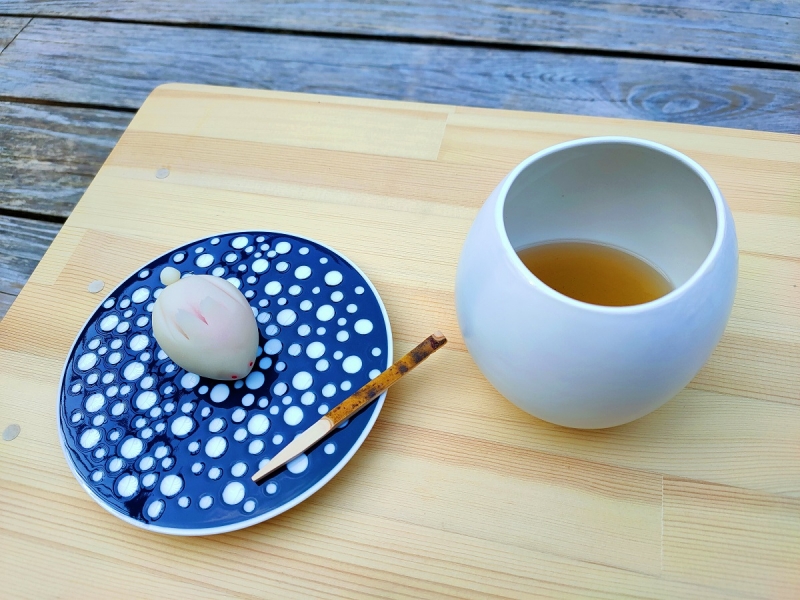 But a tea ceremony with Ureshino Chadoki is a completely different experience. First of all, it's less rigid. Traditional tea ceremonies are quite strict and they require very specific decorum. The folks at Ureshino Chadoki allow visitors a peek into the same tradition, minus the old-fashioned rules. They mesh Japan's tea heritage with the modern-day experience. Sit the way you want. Sip on the tea the way you want. Take pictures all you want. But still remember the sacredness of it all. 
Second, the organisation follows a sustainable business model, in which they support local businesses by partnering with them. Rice crips and ceramic ware are sourced from Saga. Farmers involved with Ureshino Chadoki grow tea leaves in Saga. So by taking part in a tea ceremony here, you not only feed your soul. In a way, you also help feed the locale by supporting their livelihood.
Saga sake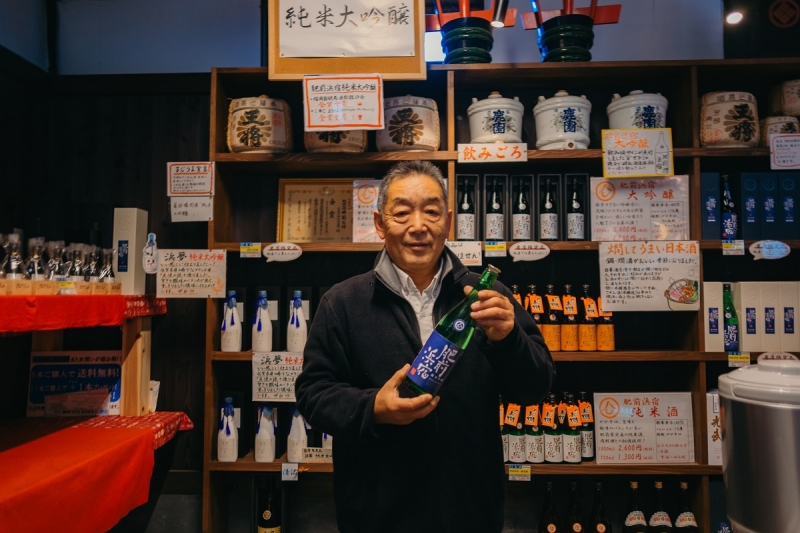 The same could be said for Saga sake, which is arguably one of the best in Japan. They say it's because the prefecture is home to viable agricultural land and this, in turn, produces top-grade crops and products. In fact, our ever-reliable guides from the Saga Film Commission — Yasu and Yuki — say that sake from the Kyushu region is often sweet, a mark of its good quality. This is why elders from the area have grown accustomed to sweeter sake, they added with pride.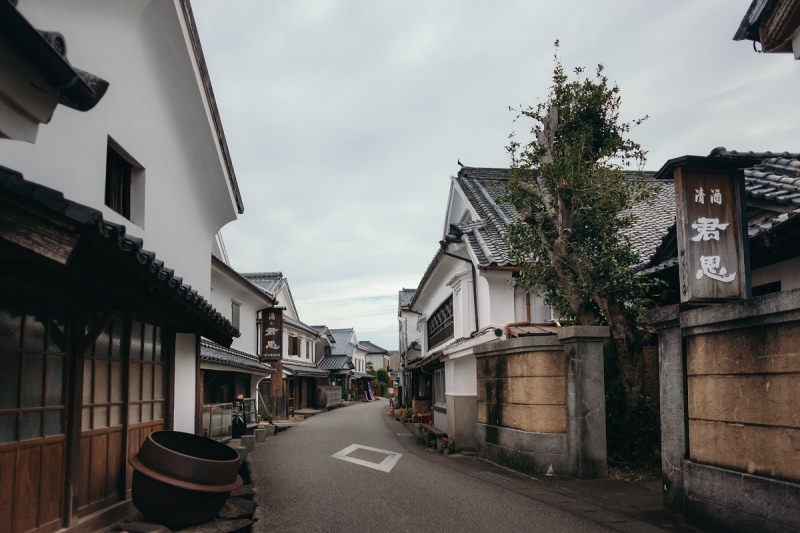 We spent one fine morning tasting sake at Hizen Hamashuku Sakagura dori in Kashima, where you can purchase all the sweet-tasting sake you desire. It's one of those old streets dedicated to a specific product, so we suggest sampling different types of sake before settling on a bottle. 
Ahh, I can almost feel the sharp fumes of sake reaching my nostrils. Suffice to say, it was a very happy way to start the day. And no, we didn't get drunk. *wink*
Fun fact: Rice from Saga has consistently received the highest grade in Japan's system of rating rice. This greatly contributes to the esteemed quality of all its products and byproducts.
Hizen Hamashuku Sakagura dori (Sake Brewery Avenue)
Address: 2696, Hama-machi, Kashima City (鹿島市浜町2696番地)
Learn more here
Taste Saga, Japan — from the sea's bounty to specialities grown on Saga soil
I've mentioned countless times how bountiful Saga truly is, with its natural resources and all. So when you do find yourself in this area of the Kyushu region, FEAST! And by that, we mean, lamon! Everything in Saga tastes simply divine, and locals will always charge it to their rice, their water, their fertile soil. So dig in and dig in some more. Saga is Japan's grossly underrated culinary capital and these specialities alone will make your tummies grumble. Itadakimasu!
Saga beef: Where to find it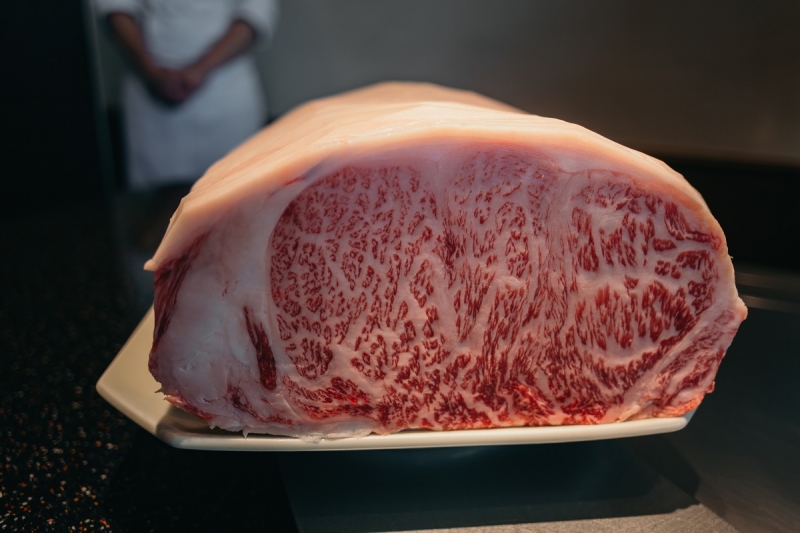 Here's the thing: I'm sure you've heard of Kobe beef. With certainty, I can say you've tasted wagyu here or abroad. But I'm willing to bet my bottle of Saga's best sake that this is your first time hearing about Saga beef. Which is quite strange, because apparently, it's among the prime beef choices in Japan. It's so highly prized that it was the beef dish served to US President Donald Trump during his state visit in 2019 — not Kobe or another type of wagyu. You should know that Saga beef is intended for that very purpose: for special occasions, state events, and high-profile functions.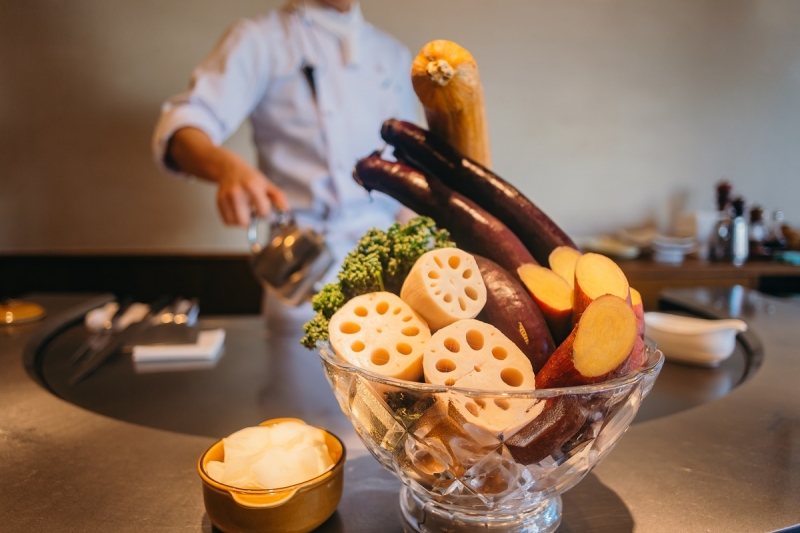 I was able to indulge in a full-course Saga beef meal at Restaurant Kira, which specialises in the delicacy. At Kira, chefs prepare your meal from scratch in front of you, as they explain the process and describe the ingredients (all locally sourced, of course!). Just a tip: Not all the chefs in Kira speak English, so if you can't understand Japanese, it would be best to tell the restaurant in advance so they could possibly pair you with an English-speaking chef or waiter.
Restaurant Kira
Address: 3-9-16, Ootakara, Saga City, Saga (佐賀市大財3丁目9番16号)
Hours: 11am – 3pm, 5pm – 10pm daily
Learn more here
Saga beef: Love at first bite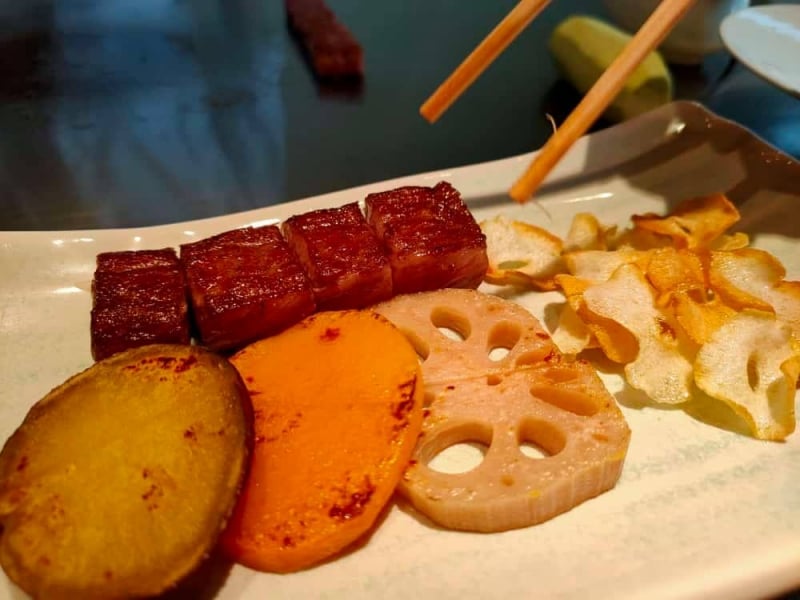 And the verdict you've all been waiting for — it was love at first bite. Saga beef is melt-in-your-mouth, buttery, rich, tender, and marbled to perfection. I'm not even a big meat eater, but Saga beef changed my life! I highly recommend it with the speciality white, fluffy goodness that is Saga rice and oversized (I kid you not) garlic chips, which the chefs also brown to perfection in front of their hungry audience. 
You should know that Saga beef isn't as widely available as its other counterparts, so this is more of a Saga exclusive. According to the chefs, the beef tastes so good because the cows receive an enviable amount of TLC and are fed speciality corn grain. It figures — speciality corn for speciality cows that bless the world with speiciality beef. As they say in Saga, "stress-free beef!" And as we say in the Philippines, sana all.
Saga seafood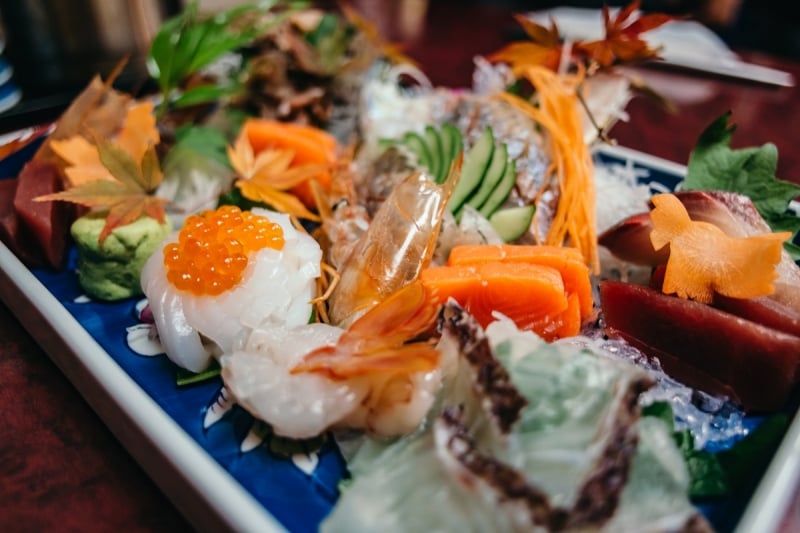 All around Saga, you'll also find the Japanese version of dampa or seaside market-restaurants like Oyster BBQ Restaurant SONO. They're pretty much the same thing, but you get to taste authentic Japanese seafood freshly caught from nearby waters.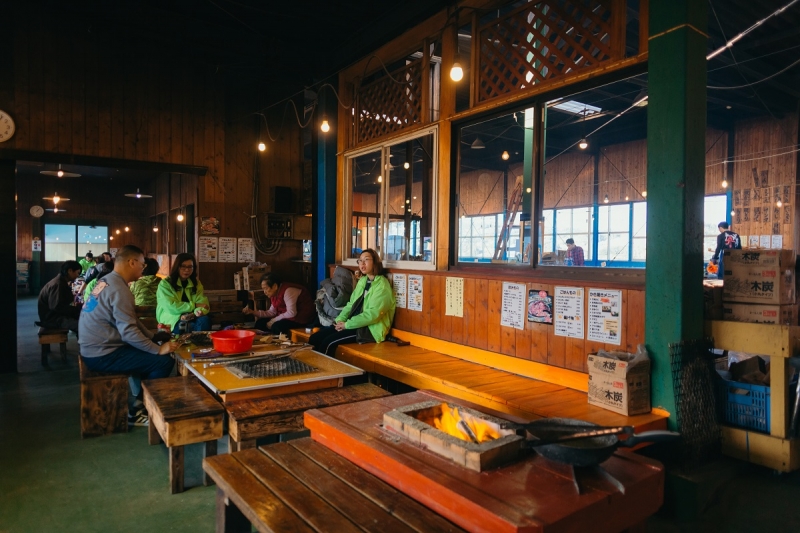 If you've eaten in any dampa before, then you'll know what to do with these seafood houses in Saga. You choose your fresh catch, and then you're ushered to a grill where you can cook your own food. I recommend grilling a couple of fresh oysters with cheese so the end result is all gooey goodness. Yum!
Fun fact: Some Saga seafood restaurants also offer live squid, so brave diners can get a taste of this squirmy delicacy. Warning: Not for the squeamish!
Onsen tofu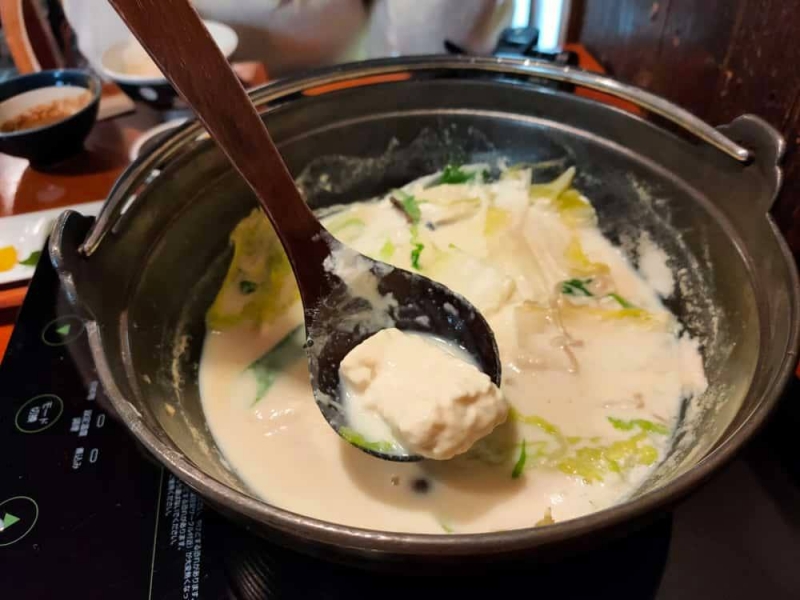 Silken tofu like you've never had it before — cooked and served in pristine, mineral-rich water sourced from a natural hot spring or onsen. This is another Saga speciality you wouldn't want to miss, and another dish they charge to the area's natural resources. Saga is also home to various onsens (like the Ureshino Hot Springs and the Takeo Hot Springs) if you hadn't figured that out yet by now!
Because it's cooked in hot spring water, the tofu at Hirakawaya tastes almost milky. It's softer and silkier, and is best paired with shoyu (for lovers of soy-based sauces) or ponzu (if you prefer the Tonkotsu flavour profile) and crushed sesame seeds. It's mild and light but savoury at the same time. The best part is, you can customise the way you cook it! Depending on which stage you have the onsen tofu, you can eat it as ulam or mix its more liquidy phase with rice and enjoy it as porridge. Winter comfort food at its finest — like plush, white pillows of tasty heat enveloping your tastebuds.
Saga Hirakawaya
Address: 1463, Otsu, Oaza Shimojyuku, Ureshino-machi, Ureshino City, Saga (佐賀県嬉野市嬉野町大字下宿乙1463)
Hours: 9am – 6pm daily
Learn more here
Witness photogenic spots and exciting festivals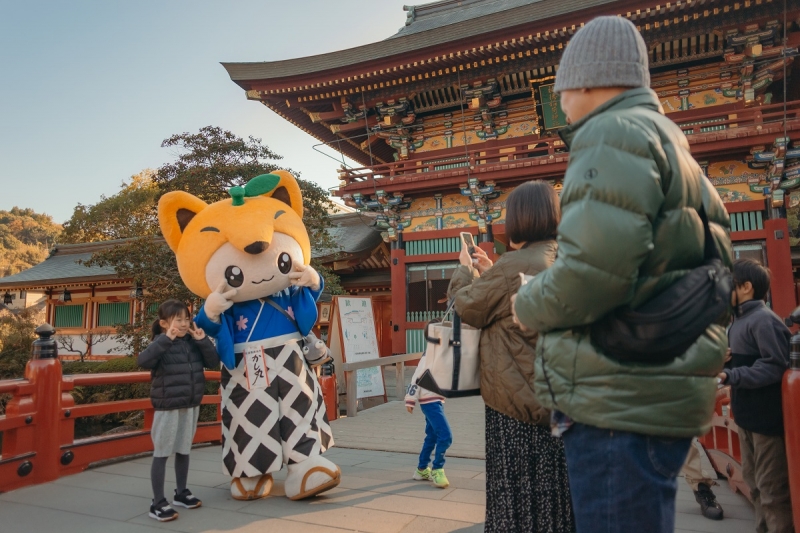 I think I haven't stressed enough how much of a beaut the prefecture is. Perhaps the best thing I loved about Saga, Japan was how utterly arresting its scenes were even without all the fanfare. Each site we visited possessed a quiet, almost therapeutic charm. You could say it commanded attention even without the help of hype — not that there's anything wrong with hype. Foolproof go-tos are crowd pleasers for a reason, but I can't deny the allure of Saga's under-the-radar gems. 
For all its idyllic-ness, Saga is the type of place where you're really forced to slow down, to stop and smell the flowers. To find healing and content, unhurriedly.
Full discretion: We were travelling with a few city dwellers who were so used to the metro's endless hubbub. Suffice to say, Saga's rural retreat feels left them absolutely restless! Which was funny, because Saga still had the conveniences of modern travel. It has its fair share of malls and upscale shopping centres like Tosu Premium Outlets. But I guess it's just really different from what you'd expect if your idea of Japan is Tokyo's Shibuya Crossing or the bright, bustling Shinsaibashi and Dotonbori districts in Osaka.
Tosu Premium Outlets
Address: 8-1, Yayoigaoka, Tosu City, Saga (佐賀県鳥栖市弥生が丘8-1)
Hours: 10am – 8pm daily
Learn more here
Kaichu Torii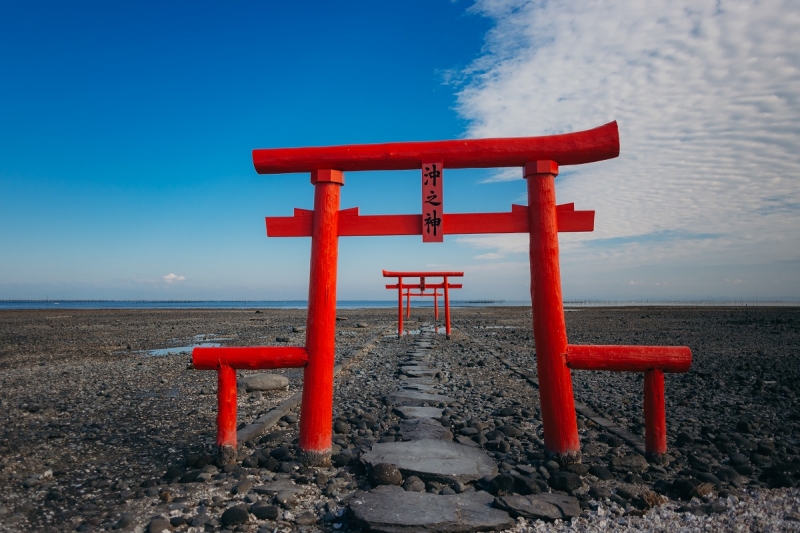 Toriis are arguably one of the most photographed features of Japan. You'll find them scattered across the country in all prefectures and cities, often within or nearby Shinto shrines. These are gates used to mark the border between ordinary spaces and the sacred world. So when you enter a torii gate, don't just think of it as your next profile picture or Instagram post — you're actually stepping into the realm of the gods. As soon as you walk past any torii gate, you'll be in the presence of divine spirits. Think of that the next time you spot a torii.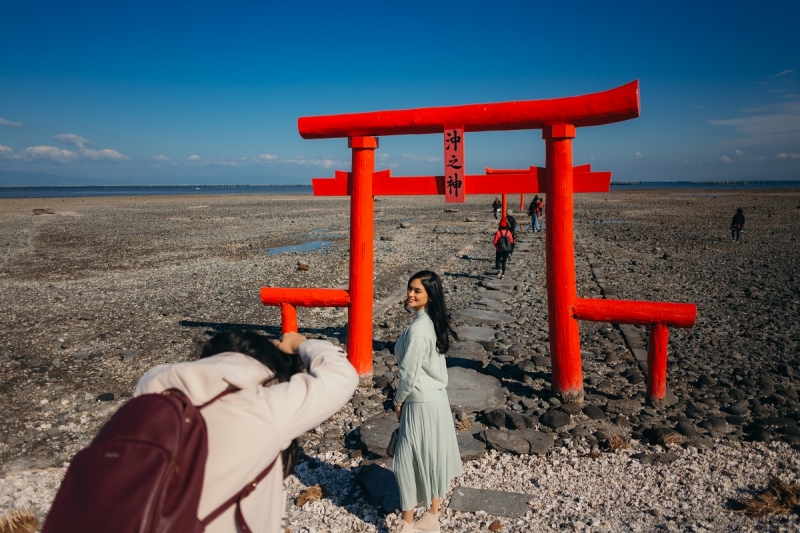 In Saga, the most iconic torii would be the Kaichu Torii or the "torii under the sea". These bright red gates are situated by the shore, so they'll look very different depending on the time you visit. During high tide, seawater submerges the Kaichu Torii, making the scene even more mystical as the red gates' reflections glitter in the water. Low tide reveals the rocky shore and allows you to walk further, past all three gates. Either way, the scene is magical and one you shouldn't miss.
Fun fact: To get to the torii gates, you'll be stepping on a path laid out with discarded oyster shells. Make sure to wear comfortable shoes!
Kaichu Torii
Address: 1874-9 Tara Oaza, Tara, Tara-cho, Fujitsu-gun, Saga Prefecture
Learn more here
Notable shrines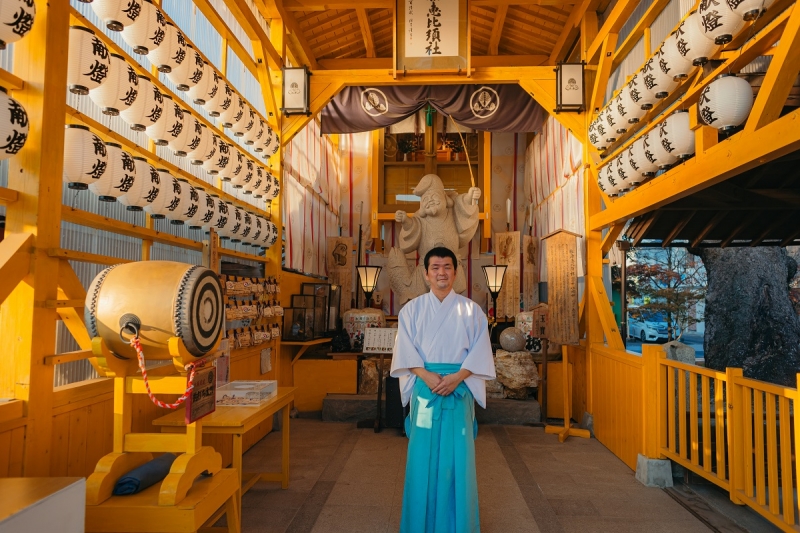 Of course, you shouldn't pass up the chance to visit some Shinto shrines in Japan. When in Saga, remember to drop by the Saga Shrine and the Yutoku Inari Shrine. The Saga Shrine, in particular, is popular with pilgrims because it houses seven shrines in total. Remember, cleanse yourself by the temizuya or purification pavilion before stepping into any of the shrines! 
Also read: 8 Things That Only Culturally Insensitive Travellers Do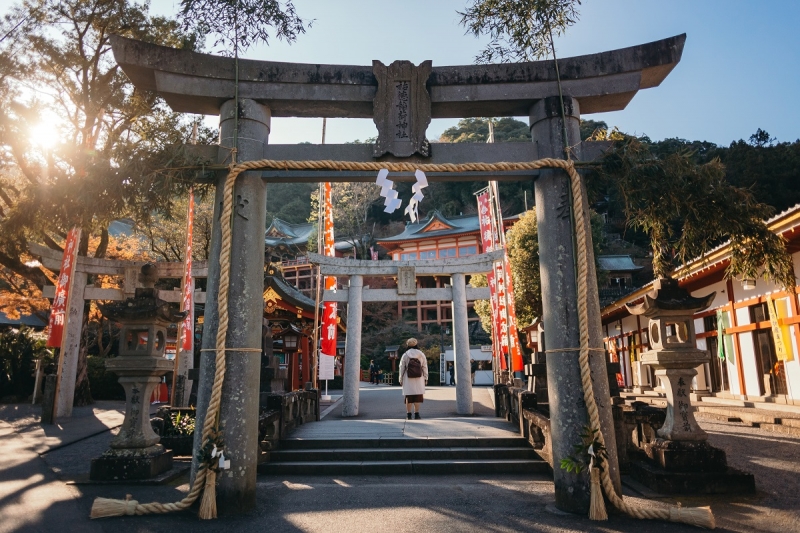 The Yutoku Inari Shrine, on the other hand, gathers tourists from all over because of its sprawling garden grounds and mountain views. Here, you can also do a little souvenir shopping at a nearby street lined with curio-shops and stalls. If you drop by in December, you can even attend the Ohitaki Festival, where prayers and petitions are burned at a large bonfire to welcome the new year and bid goodbye to the previous year's bad juju.
I was lucky enough to witness this event, watching the flames crackle and blaze along with hundreds more who joined the festivities. It quite otherworldly — to closely feel bonfire's intense heat one minute and shiver to the bone the next upon stepping away from the flames.
Fun fact: If the Saga Shrine is known for having seven places of worship, the Yutoki Inari Shrine is said to be popular for housing gods who can help with matchmaking. Any ideas about who you want to bring here?
Saga Shrine
Address: 2-10-43, Matsubara, Saga City (佐賀県佐賀市松原2-10-43)
Hours: 5am – 6pm daily
Learn more here
Festivals to catch
Other festivals to watch out for annually in Saga are the Saga International Balloon Fiesta — which releases over a hundred hot air balloons into the skies — and the Arita Ceramic Fair, which features more than 500 pottery shops.
If you're lucky enough to ride a hot air balloon in Saga, keep your eyes peeled and enjoy the scenery! Saga's terrain is punctuated by wide, open fields perfect for a smooth landing, so those afraid of heights may rest easy and worry less. They say Saga's air quality makes it one of the best places to fly a hot-air balloon as well; that's very reassuring!
Get a feel of local heritage through pottery and geisha culture
You're probably wondering why Saga has an entire festival dedicated to ceramics and pottery. The prefecture isn't only rich in scenic spots, natural resources, and culinary delights; its storied history is also tied to the time of the country's feudal lords as well as the beginnings of Japanese ceramic. Can you imagine then what treasures await if you choose to spend a day steeped in Saga's intangible heritage?
Pottery: process and practice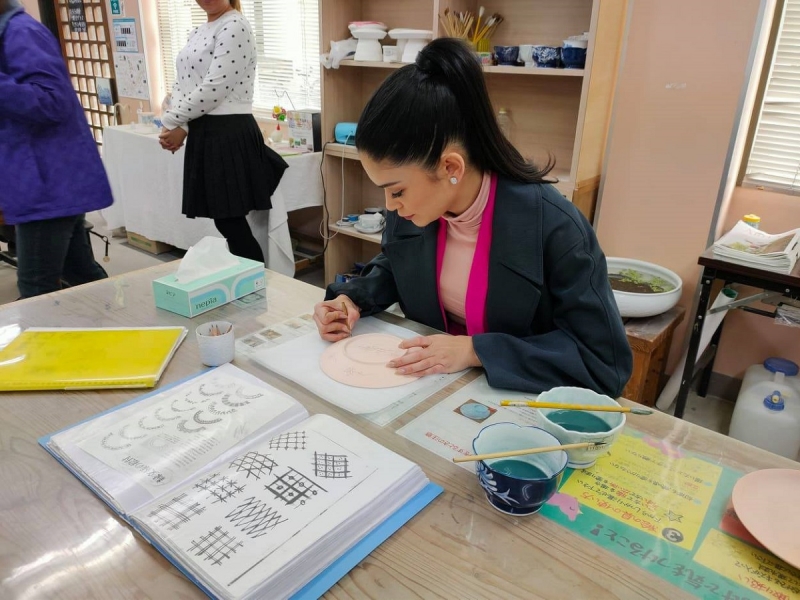 A visit to the Kyushu Ceramic Museum and the Arita Ceramic Art Museum should help enlighten you about Saga's role in the proliferation of Japanese pottery and ceramic ware. For a more hands-on experience, book a session at Rokuroza, a pottery studio where you can paint your own ceramic ware or even have a go on the potter's wheel. They can even "cook" your piece for you at their in-house kiln!
Pottery Studio Rokuroza
Address: 1-30-1, Izumiyama, Arita-cho, Nishimatsuura-gum, Saga (佐賀県西松浦郡有田町泉山1-30-1)
Hours: 10am – 4pm, Sunday to Wednesday and Friday to Saturday
Learn more here
A day in the life of a geisha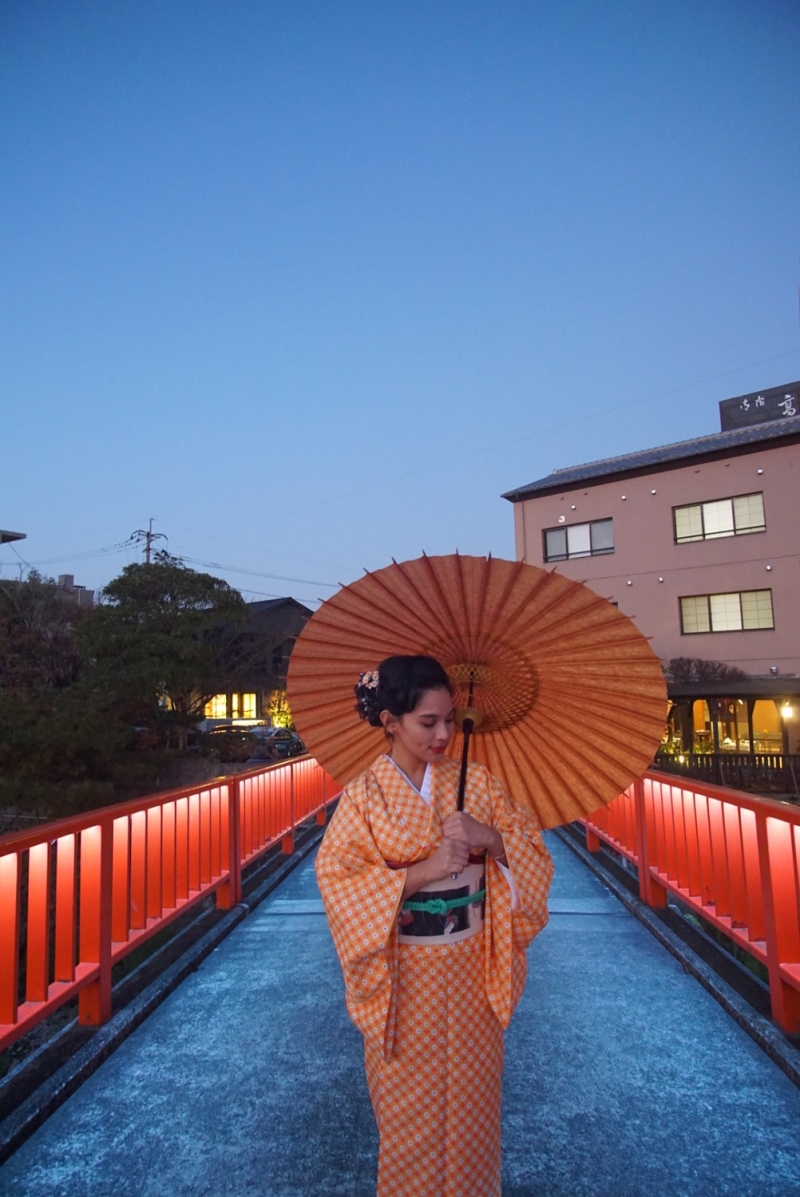 As travellers, geisha culture and the idea of donning traditional clothing fascinates us — don't deny it! Luckily for tourists in Saga, the Ureshino Traditional Arts Center has opened its doors mainly for the promotion and preservation of geisha culture.
Our trip to the Ureshino Traditional Arts Center was extra special because real-life geishas helped us into rentable kimonos and taught us to pose for the camera! They even did our makeup and fixed our hair the way professional geishas do.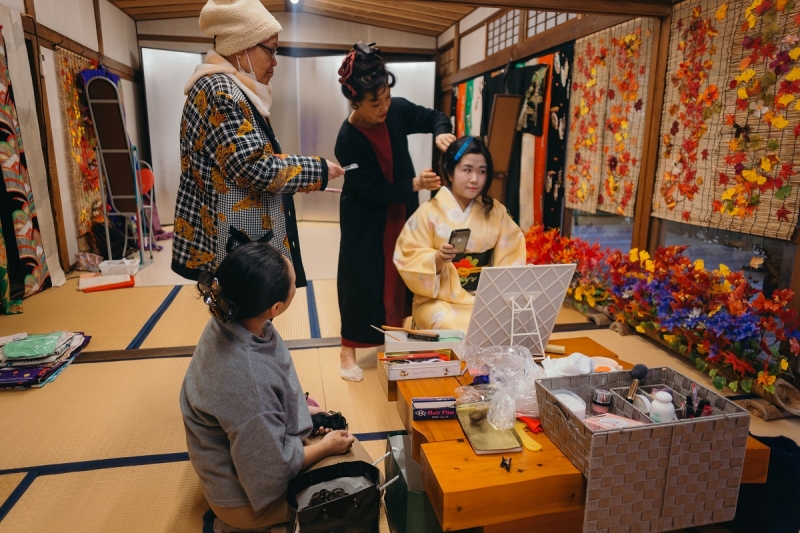 Fun fact: Training to be a senior geisha or geiko takes years of serious study and practice. You have to be well-versed in the art of entertaining (e.g. carrying out tea ceremonies) as well as master traditional dances and songs. To welcome guests alone, geishas perfect a kneeling position, which we tried ourselves. It certainly wasn't as easy as it looks, especially with a tight kimono on!
Experience firsthand the locals' warmth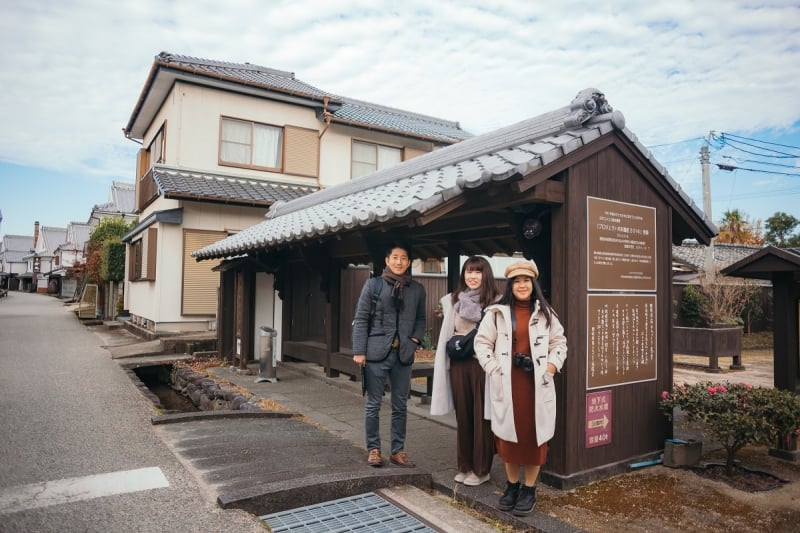 More than anything, what struck me the most about our time at the Ureshino Traditional Arts Center was the hospitality and sheer bubbliness that radiated from the lovely ladies who worked there. That said, the one thing that made my stay in Saga even more memorable was the locals' warmth, which extended beyond our geisha experience. 
From our guides Yasu and Yuki to the senpais who graciously enriched our stay with trivia and tidbits about Saga, we were made to feel welcome. From start to end, we were made to feel privy to a parcel of Japan only a handful have had the pleasure of knowing.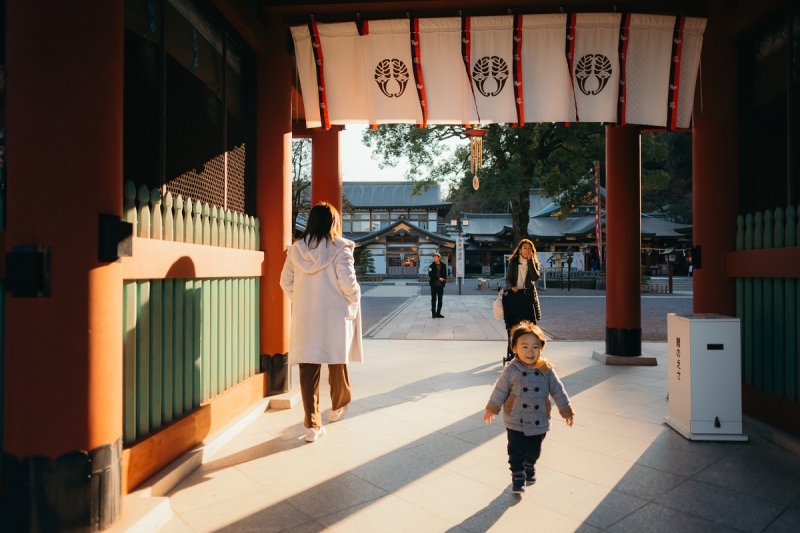 This is Saga, a wellspring of highly-rated wonders that remains, to this day, among the country's most underrated jewels. And now that you're in on the secret, perhaps you can plan an extended side trip the next time you travel to Fukuoka. Don't forget, tag us on Instagram @tripzillaph!
*All photos without image credit were taken by Alyosha Robillos for TripZilla on a media trip to Saga last Dec 2019
---
We would like to thank Saga Film Commission and TVQ Kyushu Broadcasting, Co., Ltd. for inviting TripZilla Philippines to join their media trip for Pia's Postcards on Metro Channel.
Pia's Postcards is a lifestyle/travel show hosted by Miss Universe 2015, Pia Wurtzbach. It is an original production of Metro Channel, a Philippine cable channel under Creative Programs Inc, a subsidiary of ABS-CBN. Check out new episodes of Pia's Postcards here.