Everyone loves a good horror story. We like the thrill that sends shivers down our spine… until the terrifying stories come to life. For travellers, the scariest stories we dread the most usually happen at the place where our happiest moments begin – the airport. Here are some terrifying flight stories that will make you cringe, to say the least.
Also read: 15 'Terrifying' Passport Stories of Filipino Travellers
1. Illegal spontaneity
"In 2017, I was about to fly from Hanoi, Vietnam to Bangkok, Thailand on a one-way ticket kasi hindi ko pa sure gaano ko gusto tumagal sa Thailand. Yung Thai Air Asia super duper strict pala sa ganoon, so ayaw nila ako ipa-check in unless bumili ako on-the-spot ng return ticket which I found unnecessary. Nakahanap ako ng mura pero hindi naman maaccept payment ko via card. Umupo ako sa harap nung check-in counter to make sure makita nung personnel na hirap na hirap ako. Then after nila magclose, around 30 minutes before scheduled departure ng flight, lumapit ako nagmakaawa. Eventually, napapapayag ko and tinakbo nila ako all the way to the boarding area, pina-VIP ako sa screening and immigration na para umabot. Then bago ako iwanan, niremind ako na ako na bahala magface ng consequences once humarap ako sa Thai immigration. Once in Thailand, ayun sobrang wala naman naging problema pala."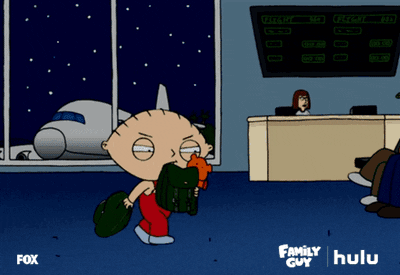 2. Food scare
"From Singapore to India, we rode a Jumbo plane. Onti lang kami, so umaalog yung plane. To stop it from moving so much, naglipat-lipat kami ng upuan. Tapos humiga-higa pa kami, tapos nagpunta sa likod. Di na kami nakita nung nagserve ng food. Sabi namin di pa kami naservan ng food. Natakot kami, baka di na kami makakain! Buti na lang di kami pinagalitan at pinagbigyan pa rin kami kahit naglilikot kami doon."
3. Killer looks
"Papunta kaming Nepal dapat. Nasa airport ako kasama yung three other colleagues. Yung dalawang lalaki, nahold ng immigration kasi may mga kamukha raw na terorista. Eh yung isa, nakacheck-in na yung wife. Ang nangyari, nauna nang lumipad yung plane with the wife. Hindi pa rin nirerelease sa immigration yung dalawa at naiwan sila ng plane. Binalikan ko sila para makiusap sa immigration officer, kaso ayaw pa rin irelease. They had to rebook their flight the next day. Kahit wala silang kasalanan aside from looking like terrorists, pinagbayad sila ng booking fee. Ayaw talaga irelease nung officers eh, kahit umiiyak na mga kasama ko."
4. Run to fly
"May connecting flight kami sa US airport. Dahil maaga kami, sobrang chill lang namin doon. Nung boarding time na, nagtaka kami kung bakit wala pa ring tao sa gate. So nagtanong ako. Nagpalit pala ng gate whithout informing us. Edi takbo kami nang takbo at hingal na hingal kami. Akala ko magcocollapse na kasama ko. Pagdating namin doon, boarding na. Buti nakahabol kami. Lagi na ako nagdodouble check ng boarding pass ngayon."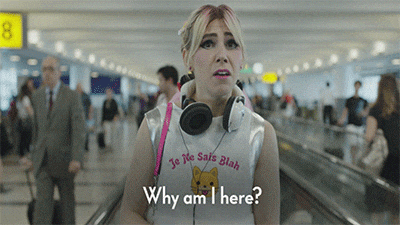 5. Death stares
"May isang experience ako na delayed yung connecting flight ko. Pagdating ko sa airport, sinundo na ako ng stewardess ng airline kasi alam nga nilang delayed yung connecting flight. Edi takbo kami, kaso sarado na yung gate. Binuksan ulit nila para sakin, kasi alam nilang galing akong delayed na connecting flight at di ko naman kasalanan. Yung nakakatakot, yung tingin sakin ng mga tao pagkasakay ko ng plane. Akala siguro nila gumala lang ako."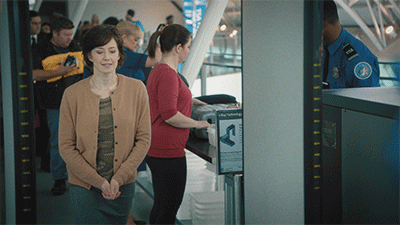 6. A bad name
"I have a friend with a very common name. Because of that, he had an experience where he was banned from the immigration. The immigration office was at the other end of the airport, and it took a while for him to go through the process. After that, he went back in line. Sad to say, he missed his flight just because of his name."
7. Security harassment
"Thorough pat down on the crotch… After doing the body scanner thingy, the TSA officer asked me to step aside so he could do the body inspection. He was polite naman, especially before the pat-down. I just felt awkward and didn't understand why they had to scrutinize that part also, so it terrified me. After the process, I asked what triggered this, sabi niya, it must be your body heat."
8. Travelling luggage
"I still remember that sinking feeling I got when we couldn't find our luggage at the carousel, only to find out they were left by the airline in Toronto. We were already in Montreal or Vancouver, I think. (Eventually, we got it nung) pinadala ng airline. We were hopping from city to city in Canada and it would always arrive in our hotel when we would leave already, so finally humabol lang yung luggage. Onti lang (extra clothes na dala namin). Kaya hassle talaga. That's also why it's important to see with your own eyes na nilalagyan ng tag yung luggage mo when you get your boarding pass and check in your maleta. Hindi kasi nalagyan yung amin."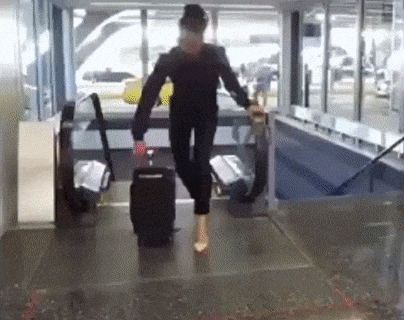 9. Pasalubong blues
"I was early for my flight at an airport in the Middle East so I went shopping. I bought mustard, peanut butter, and lots of food and condiments to take home. They made me so excited! But then, dapat pala hindi ko inassume na pwede ko siyang iuwi. Kahit pala sa terminal nila binebenta yung mga yun, hindi pa rin pwedeng ihandcarry yung items na binili ko. Lesson learned, ingat sa pagbili ng pagkain na pangpasalubong. Kahit galing sa airport pa yan."
10. Racial profiling
"Not really terrifying, but more of a case of racial profiling, which is sad. My dad kinda looks like an Arab, even his build and height. After 9/11, he had a trip to Singapore with friends and co-workers. At the airport, all his companions were frisked and went through security normally. He, on the other hand, was asked to step aside and enter this cordoned off area. Parang may glass barrier lang. There, he was given a much more thorough body inspection, pinatanggal belt, etc. Went through his belongings. Took long.  He wasn't told why but they realized later on na lahat ng medyo Middle Eastern looking pinapa-step aside. He wasn't the only one. His friends were lucky, they all looked Chinese. Yeah siya lang but there were others tapos napansin nila magkakamukha. He was forgiving about it though kasi nga may terrorism na recent noon. We were like that for a while, even in malls."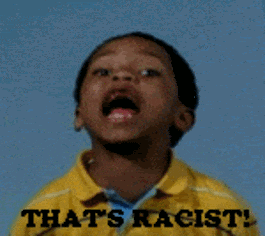 11. Soaring high blood
"A day prior to a trip, I was experiencing high blood pressure. On the day of the flight, my bp shot up to 200/100. I wanted to stay behind but my husband told me my meds will work. So, we proceeded to the airport. I was hesitant still so I asked to be brought to the airport clinic for clearance. Lo and behold, my bp normalized.
I learned from the Internet that high altitude can trigger high bp. Maybe it's psychological but during take off, I just could not breathe and I made a sign to my husband that I need oxygen- pointing where the oxygen mask is kept. I think this was about 20 seconds. Then I just leaned on to my husband's shoulders and waited to die."
Also read: Flying Without Fear: 8 Ways To Conquer Your Fear Of Plane Rides
12. Doctor on board
"I was on a Manila to Los Angeles flight. About halfway through the flight, there was an announcement asking if there is a doctor on board. There was a Caucasian guy, I think he was obese, maybe weighing about 100 kilograms, had a heart attack. His seatmate called the attention of the stewardess because he thought the guy's heart was not beating anymore. We had to lay him down sa floor kasi ang laki na niya tapos nag-poop and pee pa sya. The plane has AED. I took the blood sugar, it was very low. Then we, we did a CPR for almost an hour and 30 mins. Epi shots, and we even hooked the IV in the subclavian area with the running IV fluids. He died, and we had to bring him back to his seat sa plane. Hindi ka pwede iwanang nakahiga. If mag turbulence, his body will move to and fro. So we brought him back. Needless to say, his seatmate was calm the whole time. Even when we were already in panic mode, he was just sitting there, answering his crossword puzzles."
13. Smelly feet
"Sa plane on my way to Paris, there was an annoying old man behind me. He kept kicking the back of my seat, so I asked him to stop because it was bothering me. A little later, I found his foot in the gap in between the aeroplane seats. He removed his shoes and socks, too!"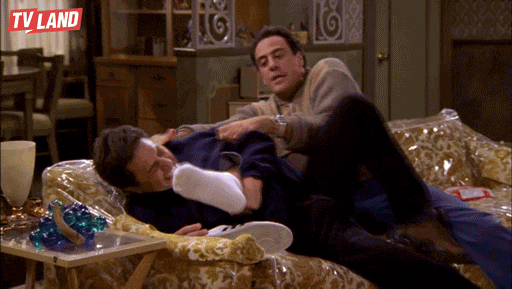 14. Jam-packed
"My friends and I went to Baguio for a quick weekend getaway. We flew from Cebu to Manila and took a bus to Baguio. On our last day, we bought our pasalubong including the popular strawberry and ube jam. One of my friends bought a lot of bottles even though we knew we didn't have check-in baggage. We passed through the first X-ray machine of the airport but the security personnel already alerted us that we needed to check them in. We wanted to evade the fees because it could get really expensive, and our money was all spent on the trip.
So, I had this crazy idea that we will distribute the bottles among ourselves and sneak them in for hand-carry. The one who will get caught will pay the check-in fees! My friends successfully passed the last security inspection and carried the bottles all the way to our boarding gate. Like my friends, I tried to sneak out and was already a few metres away from the security. The lady officer saw me walking away and shouted something I couldn't hear. She was pointing at me as if asking people to stop me. You know the feeling when you badly want to run but couldn't do so? That was such a nerve-wracking, embarrassing scene! I got caught in the end and had to pay the check-in fees. I kept ruminating about that horrific experience. Why was I the ONLY unlucky one? I realised luck has nothing to do with it. I broke the rules, I had to pay the price… in the most humbling way."
15. Escaping death
"We were bound for Romblon in a very small plane. I think that was an eight-seater plane. In fact, the one who took my plane ticket was the same person who went inside the plane and demonstrated the safety feature of the plane. I thought she was the stewardess, but after the demonstration, she went down and closed the door of the plane from the outside. The plane took off, then a few minutes passed and it became very noisy. After a while, we felt a very strong turbulence. Everybody who was inside was praying. All were so quiet, so you'd know everyone was praying. The plane was flying so low. It felt like we could hit the mountains anytime, but it was a relief when we landed safely. On my way back, I cancelled my flight because of that fearful experience. I decided to take a boat instead. Then I discovered that the same plane that I took, which was also supposedly my plane going home, crash landed in Tuguegarao the day when I was supposed to fly back."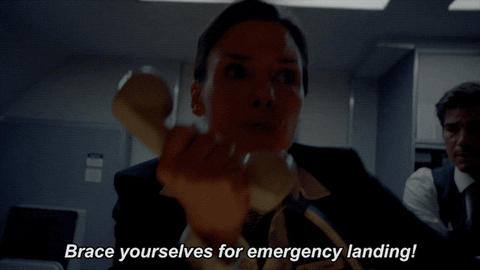 Also read: At First I Was Denied: Here's What These Filipino Travellers Did After a Visa Denial
Who would've known that there'd be this many logical reasons behind the fear of flying? Surely, you have yours too. Share your scariest stories with us!