Unless you're a professional surfer, you probably haven't given Siargao much thought as a travel destination until a few years ago. Located in the province of Surigao del Norte, the island notably 'made waves' after Paul Soriano released his romance film of the same name in 2017. Just like in the movie, Siargao is often portrayed as a haven for surfers and solo travellers, but what you might not know is that the island is actually welcoming to every other kind of visitor. Continue reading our Siargao travel guide of 2022 to know how you can best explore this stunning island paradise yourself!
Also read: Baler Travel Guide: Top Things to Do, Where to Stay, Tips & More!
Basic facts
Siargao Island is shaped like a teardrop and is composed of 48 smaller islands and islets.

Del Carmen

, one of the nine municipalities on the island, is home to the largest mangrove forest reserves in Mindanao.

The largest municipality is 

Dapa

, which has the island's main port. About 45 minutes away is the tourist centre of 

General Luna,

 where you will find Siargao's most famous surfing location, 

Cloud 9

.

Locals speak English, Tagalog and a dialect called Siargaonan, so you shouldn't have a hard time with communication.

Siargao lies close to the deepest point of the Philippine Trench which is at approximately 10,700 metres below sea level.
Getting around Siargao
If you're travelling within the municipalities of Dapa, General Luna or Del Carmen, your best option is to rent your own bicycle or motorcycle. Rental costs about ₱150 and ₱350 per day. Travelling on foot is also recommended as the roads are a lot less congested compared to those in Metro Manila. However, do know that the distances between hotels, stores and attractions, particularly in General Luna, are quite far. There's also a shortage of street lights which will make wandering at night unsafe at times.
If you can't ride a bicycle or motorcycle, you can always hire a habal-habal or tricycle for a minimum of ₱20 and ₱30, respectively. This is on a per-head basis so it won't matter if you're travelling solo or in a group. Moreover, as Siargao is an entire island and not just a small town, you'll want to rent a service van for your full-day inland tours. The bigger your group is, the cheaper your fare contribution will be! Simply ask your hotel receptionist in advance for this service, or find one on your own around town.
Where to stay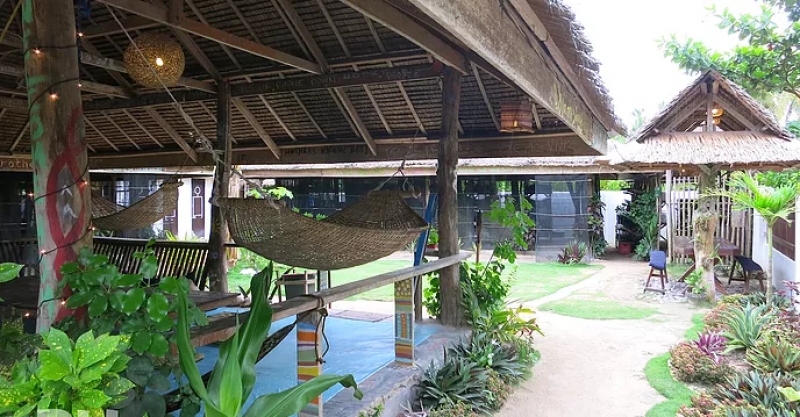 Thanks to Siargao's growing popularity, more and more accommodations are opening throughout the island. Dormitories like the Paglaom Hostel are a great way to meet other travellers while saving. You can also try Villa Solaria, which has great open-air shared accommodations and modest villa options for backpackers. Likewise, there are affordable homestays, such as Bayay Siargao, a studio-type accommodation that lets you live amongst the local community.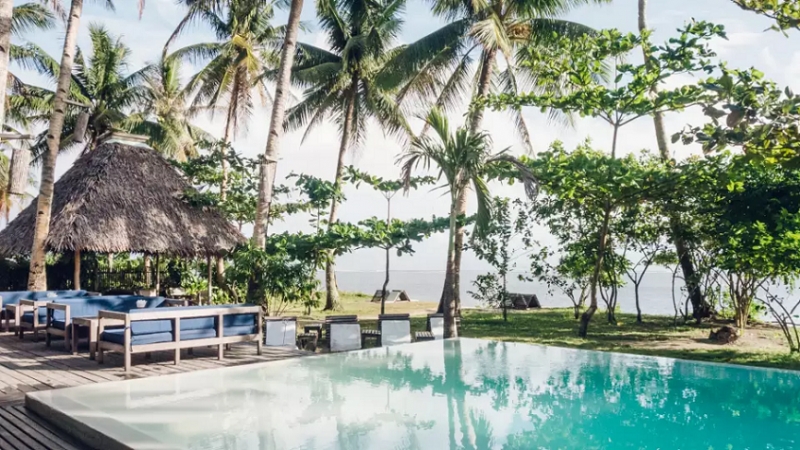 For partygoers, you can check out the rooms at Bravo Beach Resort and Harana Surf Resort. These are two of the most highly raved about party resorts in General Luna that double as must-visit eating destinations. Harana Surf Resort is owned by film director Paul Soriano and offers competitive surf classes for all ages.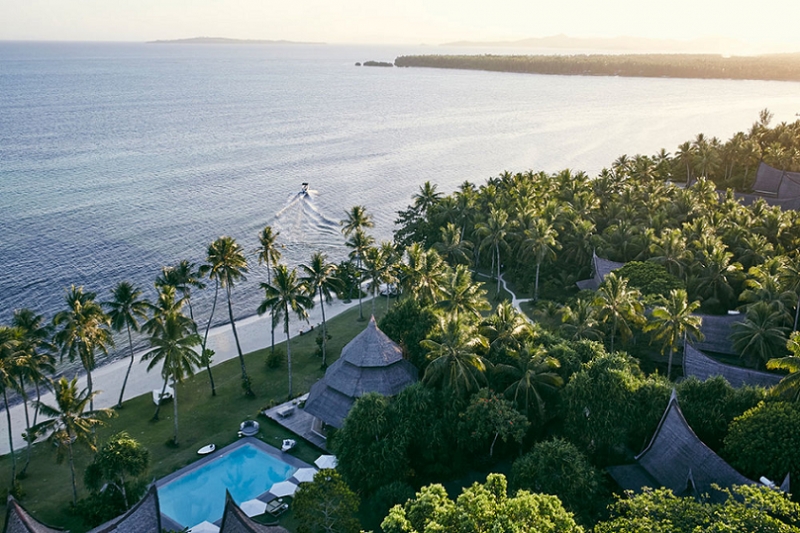 Take your stay a notch higher by staying at Nay Palad Hideaway (formerly Dedon Island Resort). This often star-studded luxury resort is tucked away in an exclusive, quieter part of General Luna. Another opulent option is Kalinaw Resort, which is a mere walking distance from Cloud 9 and most of the main tourist areas.
Whichever you choose, I recommend booking months ahead to get the best rates and to ensure availability. Accommodations in General Luna easily fill up!
For our specific suggestions on where to stay in Siargao, read this.
What to eat
Like everywhere else in the Philippines, Siargao has made a name for its culinary offerings through the years. The first thing to look out for upon arriving is seafood, which you can get practically anywhere on the island. While there are several places that allow you to cook them on your own, having locals do it for you (i.e. in eateries or as part of your tour package) is still your best and quickest choice. Located along Tourism Road, Mama's Grill provides a wide range of seafood and other meat for lunch and dinner. You can even customise your meal to fit your craving and budget!
You can also get some all-time Filipino favourites in every bakery, carinderia or luxury restaurant in General Luna. Some of them include pan de coco, which Siargao apparently has its own version of, and bulalo with rice, which you can get at a place called Bulaloan. In addition, Harana Surf Resort is famous for their binakol rice and sizzling chicken joy. You might want to try them too!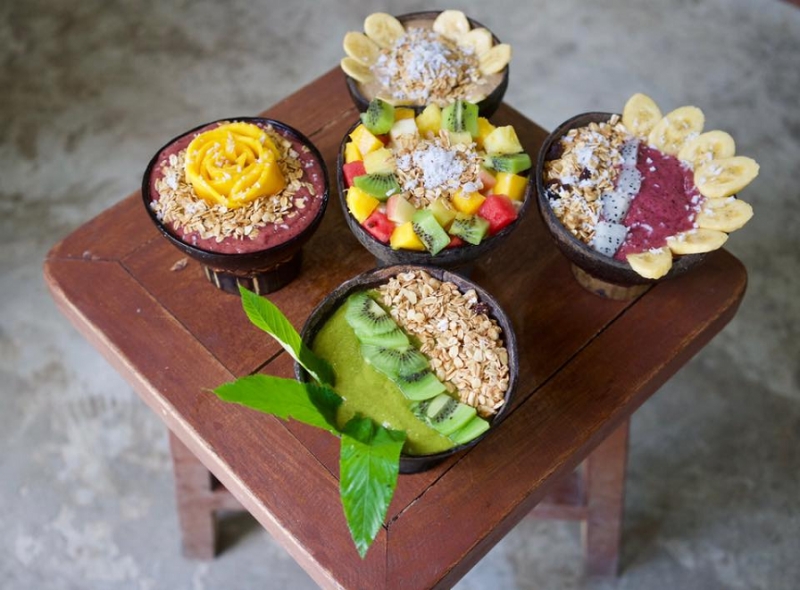 A few other foods that typically come up when talking about Siargao are the pizza and pasta dishes at Kermit Siargao. Make sure to pair them with their signature cocktails during happy hour! Perfect for surf or tour breaks, colourful smoothie bowls and fresh juices are also available and highly recommended at Shaka and Cafe Loka, respectively.
For our specific suggestions on where to eat in Siargao, read this.
Top 10 things to do in Siargao in 2022
1. Join a surfing competition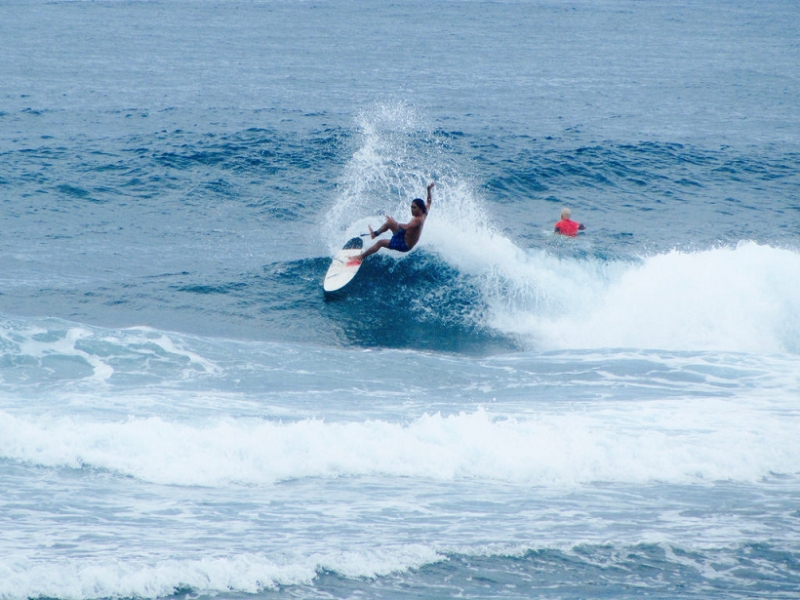 Aside from Cloud 9, Siargao is home to at least ten more surfing sites that cater to different types of travellers. If you're new to this sport, head to G1, which is prominent for its beginner-friendly waves. Surfing lessons here, and on most other sites, cost around ₱500 for an hour. For intermediate surfers, you can take a boat ride to Pansukian Reef near Naked Island. If you're well versed in this activity, drive to Pacifico Beach north of General Luna, one of the less crowded advanced surfing sites on the island.
2. Take a surfing class or just surf for fun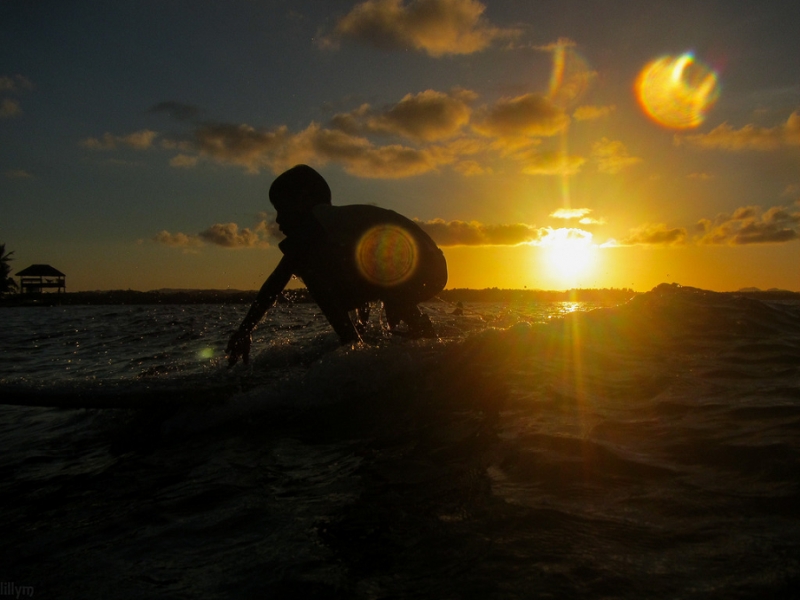 Aside from Cloud 9, Siargao is home to at least ten more surfing sites that cater to different types of travellers. If you're new to this sport, head to G1, which is prominent for its beginner-friendly waves. Surfing lessons here, and on most other sites, cost around ₱500 for an hour. For intermediate surfers, you can take a boat ride to Pansukian Reef near Naked Island. If you're well versed in this activity, drive to Pacifico Beach north of General Luna, one of the less crowded advanced surfing sites on the island.
3. Soak in the Magpupungko Tidal Pools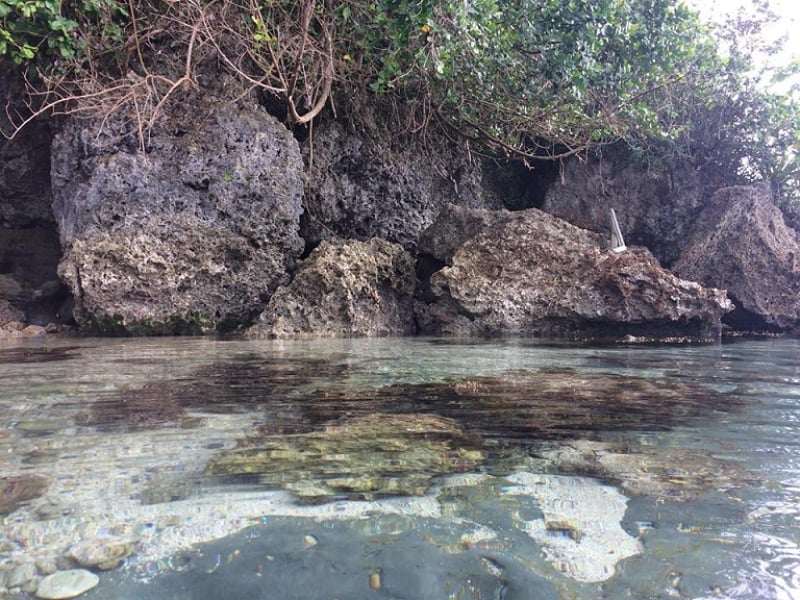 The Magpupungko Tidal Pools is usually part of inland tour packages in Siargao, and it's definitely worth visiting. Just try to get there on low tide, which happens around 7am to 9am or around 4pm. Based on experience, the best time to go is actually in the morning as the crowd is not yet too overwhelming. The most fulfilling way to enjoy the pools is to simply soak in them. Be sure to bring your own waterproof bag as the only place you can hang up or put your things on are the various rocks surrounding the pools.
4. Paddle around or jump into Sugba Lagoon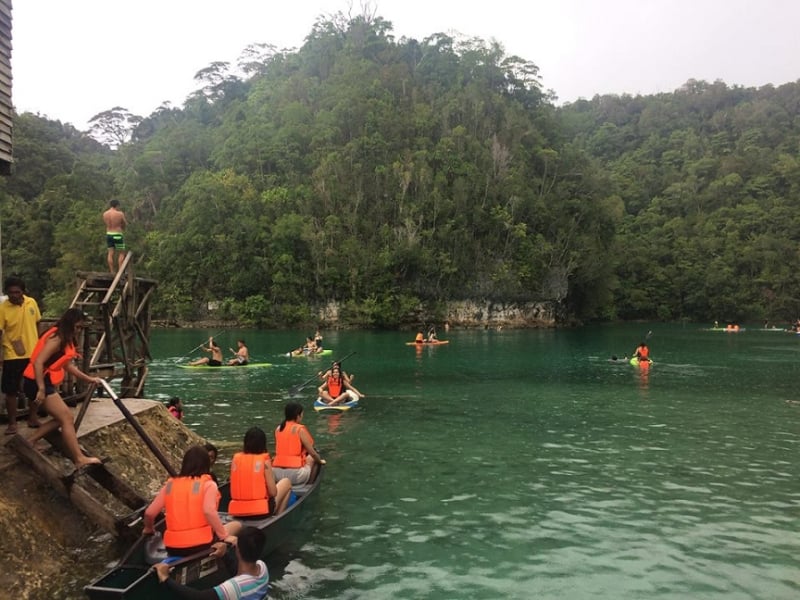 Sugba Lagoon is a two-hour trip consisting of land and ferry transfers from General Luna. Despite the usual crowd, this is one of the most breathtaking places to relax in Siargao. The lagoon is wide enough to accommodate the number of tourists even during peak season. My tip? Rent the bamboo raft to get away from most of the visitors and just chill out in the middle of the water. Also, don't miss jumping off the springboard into the lagoon for FREE!
5. Party like a local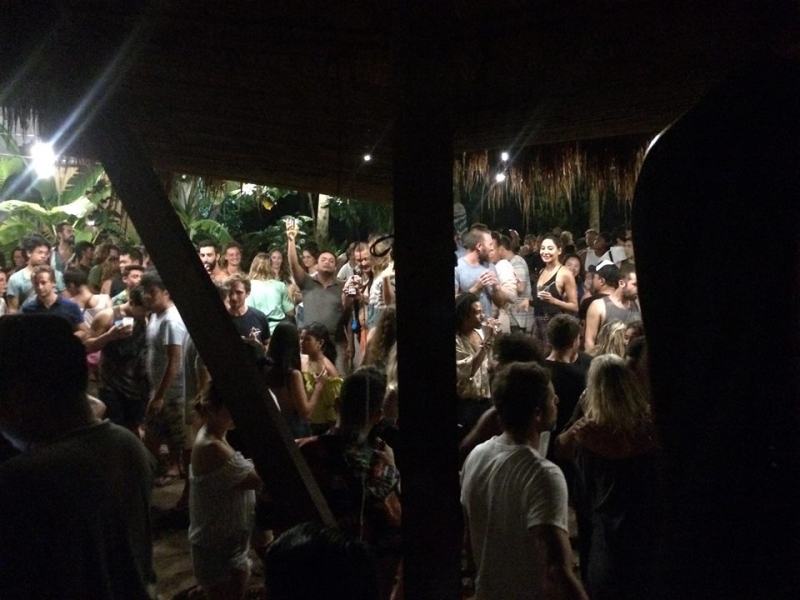 Every week, the biggest bars and restaurants in General Luna get to host a massive tropical party and everyone's invited! Similar to those in the city, guest artists come to perform to give the party a different touch every now and then. Be sure to ask a local driver, your tour guide or anyone you come across where the party is held each day because it changes regularly.
Also read: So This is What It's Like to Party in Siargao
6. Head out to an outlying island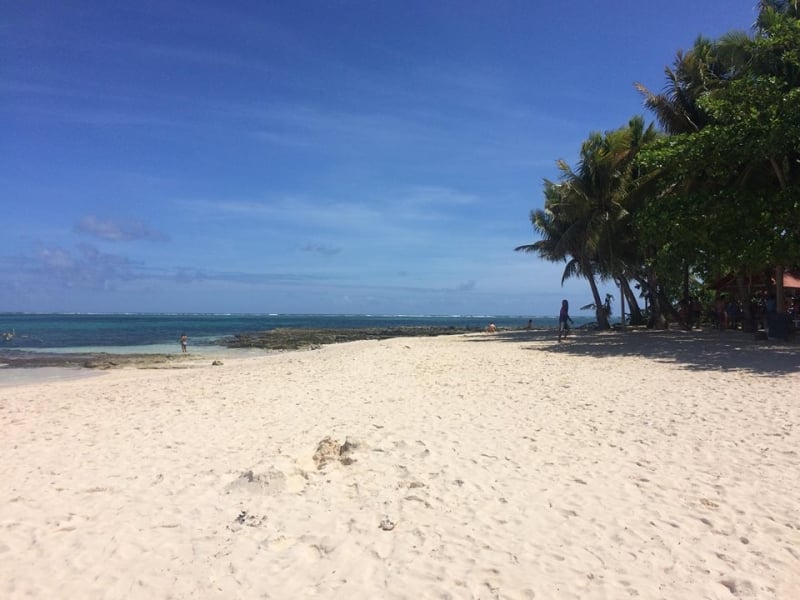 The nearest and most beautiful ones that you can go to for a day of island hopping are Guyam, Naked and Daku Island. Tour packages can go as low as ₱700 and already include all fees and meals. Usually attached to this triad is the Sohoton Cove, where you can swim with stingless jellyfish. You can also take a full-day tour of Corregidor Island. Since it's much farther away from General Luna, tour packages are more expensive. However, you can definitely enjoy its mostly untouched vibe and Batanes-like landscapes!
7. Jump off a coconut tree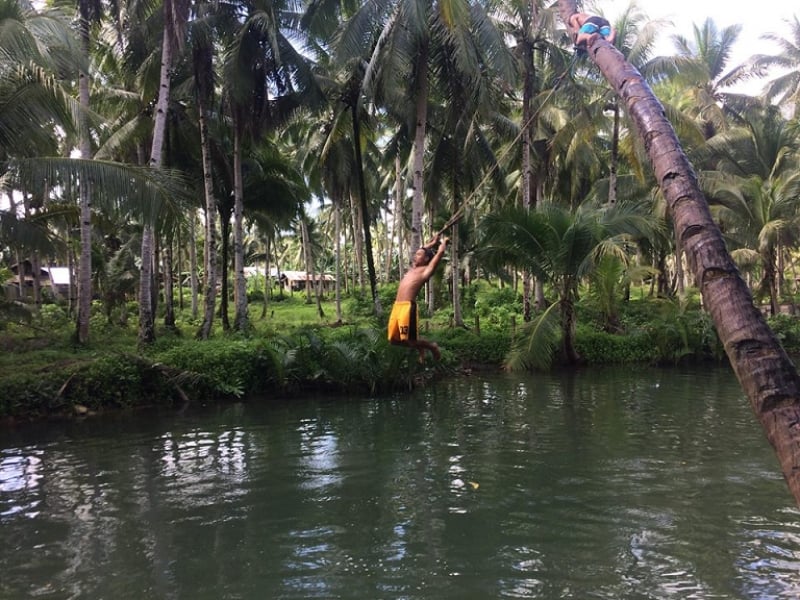 Ever wanted to jump off a tree? Roughly 30 minutes away by motorbike from General Luna or Dapa, Maasin River is famous for its tall, bent coconut tree standing over the water. You can jump or swing your way off the tree, which is probably one of the most liberating things you can do in Siargao. Otherwise, you're free to explore and take Instagrammable shots in the area while on a rented boat.
8. Join a weekly island cleanup activity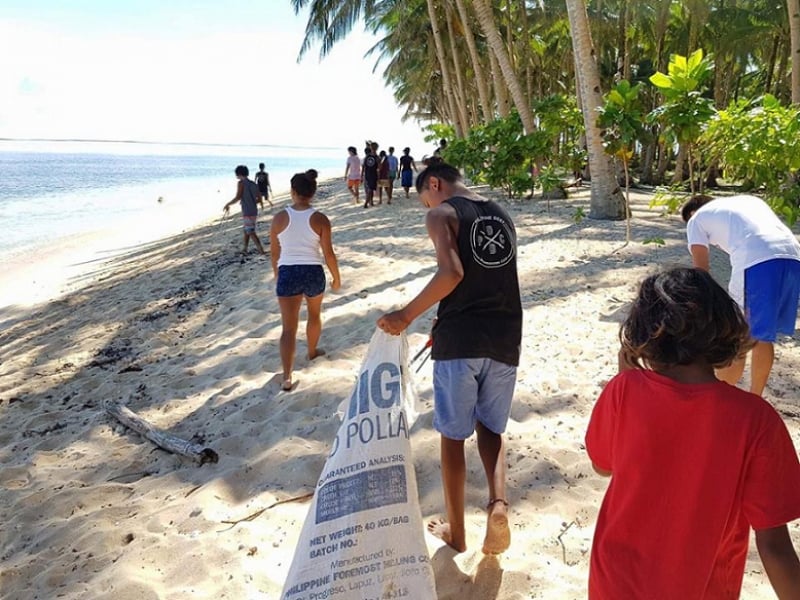 Every Saturday and Sunday, a group of locals host at least one event that takes volunteers around areas like Santa Fe and Catangnan to pick up trash. The SEA Movement aims to preserve Siargao's natural resources, on land or underwater, through collaborative efforts involving both locals and visitors. To participate, simply drop them a message on their Facebook group and allot at least two hours of your Saturday or Sunday (if you happen to visit on a weekend) for the activity.
9. Explore inland waters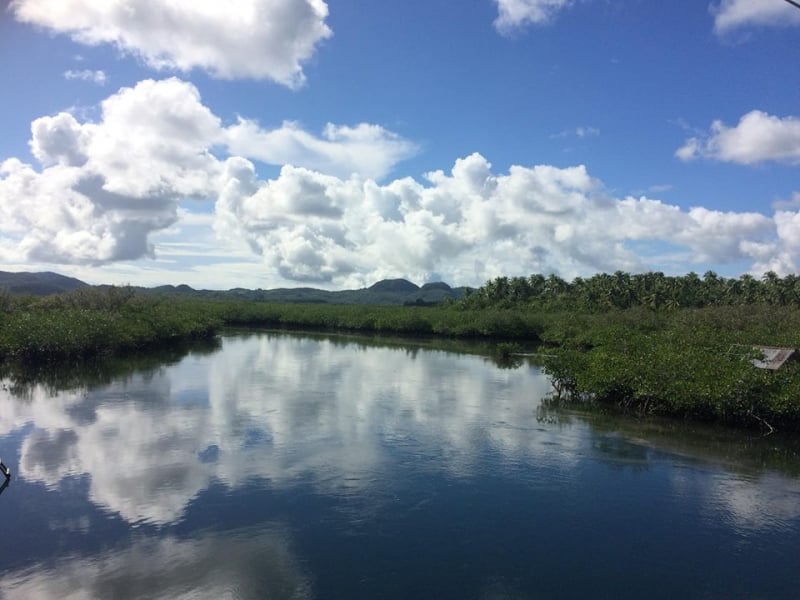 Aside from the beach, there are a few more water-based places throughout Siargao that you can go to. Taktak Falls, the only (if not one of the very few) waterfalls in Siargao, is at least an hour and a half drive from General Luna. If you're down for a little thriller, visit the Tayangban Cave Pool, which I'd like to consider Siargao's version of the Enchanted River. You'll need at least 15 minutes of walking and swimming through dark caves before arriving at the main pool.
10. Take a scenic motorbike tour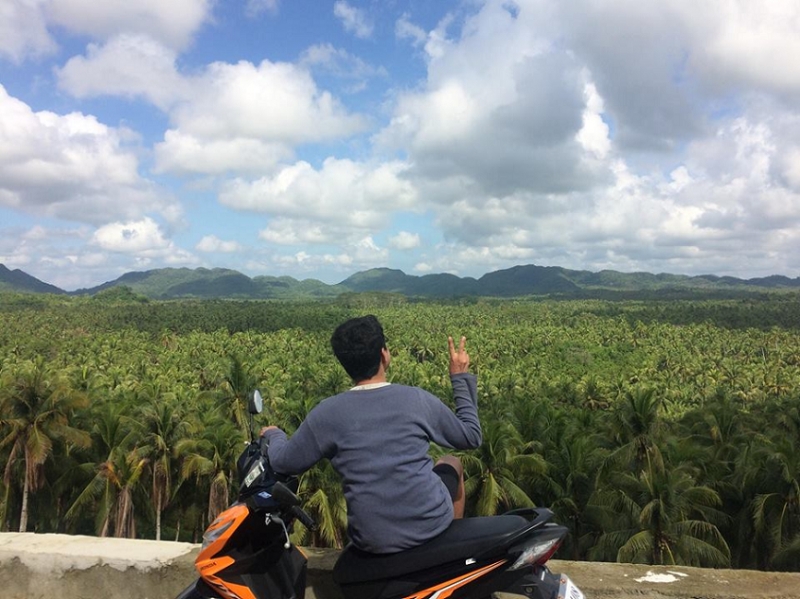 Motorbike is perhaps Siargao's most convenient transportation. Within a day, you can see several things on your own by renting your unit. Some of the quick stops you can consider are the coconut plantation site, the RK beach which is a largely unknown beach destination near Dapa, the vast rice fields, and even the former crocodile-inhabited marsh.
Bonus
Of course, the best way to enjoy Siargao is to simply relax and leave the rest to licensed tour handlers. Experience all these adventures and more without breaking a sweat by availing of exciting Siargao tour packages offered by trusted travel companies like WayPH, MetroDeal and 8Wonders Travels & Tours.
For a more comprehensive list of things to do in Siargao, read this.
How to get there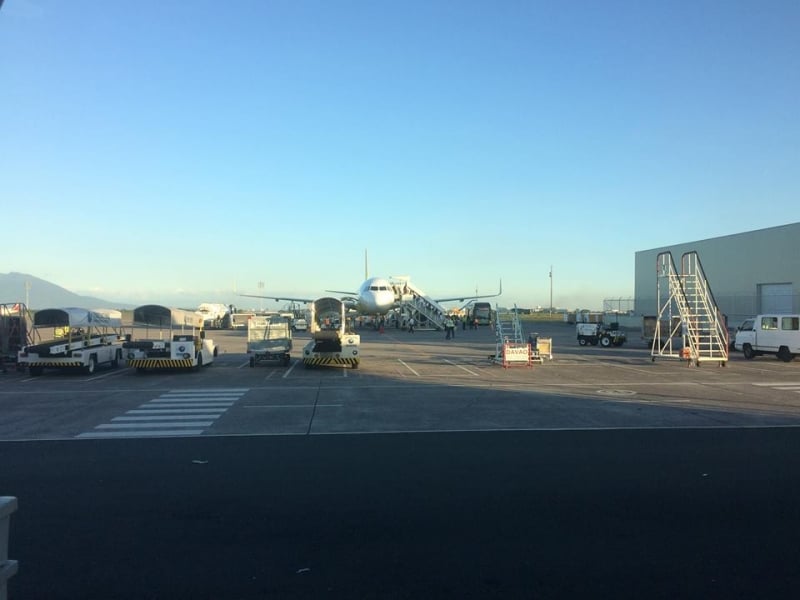 Getting to Siargao is now just as easy as going to other travel destinations from key cities in mainland Mindanao or even Luzon. Direct flights via Philippine Airlines, Cebu Pacific and SkyJet Airlines operate daily between the island and Manila, Clark, Cebu and Davao. Round-trip fares can go as low as ₱2,000 to ₱5,000 in peak season, depending on your departure point. A one-way flight takes no more than an hour and 15 minutes for Cebu and Davao, and at most two hours and 20 minutes for Manila and Clark.
If you have the luxury of time or on a budget, you can also do a combination of flight, ferry and bus/van travel. The two most popular jump-off points are Butuan City and Davao City. First, take a two-hour van trip from Butuan City, or an approximate 10-hour bus trip from Davao City all the way to Surigao City. Once in the provincial capital, ride a tricycle or jeepney going to Surigao Port. Then, hop on a ferry to Dapa, which normally takes three hours. The fare can be as cheap as ₱100 as one of the ferry companies usually offers promo fares. From Dapa Port, it's another 45-minute habal-habal, tricycle or private van ride to General Luna.
Also read: Siargao for Non-Surfers: Travel Guide, Itinerary & Tips
Now that you have the basics of exploring Siargao, it's time to plan that tropical holiday of a lifetime. Surfing or not, this dreamy island paradise has the makings of being your next favourite local travel destination — all you have to do is to give it a chance!
---
Featured image credited to Stephen Green-Price via Canva Pro.