Let's be honest: Being a woman is not easy.

According to the Philippine Commission on Women, "violence against women (VAW) appears as one of the country's pervasive social problems." In a survey conducted by the Philippine Statistics Authority in 2017, "one in four Filipino women age 15 to 49 has experienced physical, emotional, or sexual violence…." On top of this gender-based violence, the recent rise in abduction cases has pressured more Pinays, especially young girls, to take extra measures for their own safety and protection. 
While there are laws in place to protect women, immediate safety becomes the number one priority in the face of any threat. To help Pinays feel safer, we've curated some of the best self-defence gadgets and tools you can easily get online.

Also read: 25 Terrifying Thoughts of Strong Independent Travellers
Self-defence gadgets and safety devices you can snag online
1. This small emergency whistle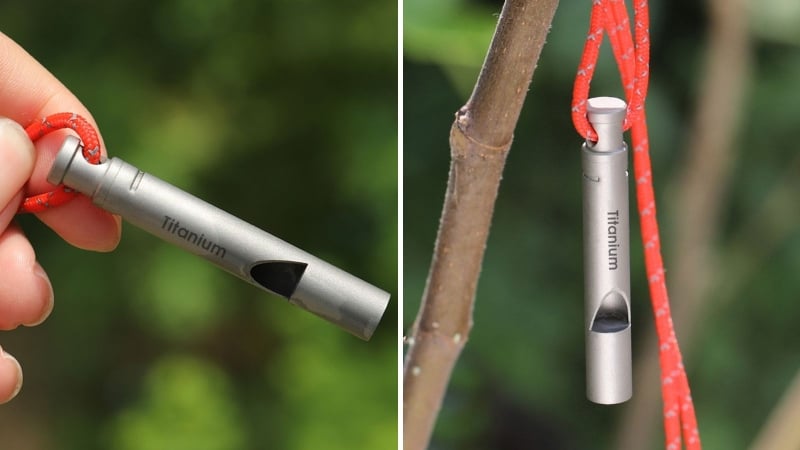 Whistles may be tiny, but don't underestimate their importance. A safety or survival whistle is designed to deliver loud blows that can go up to 120 decibels. This way, you can signal for help from a long distance and draw attention to your surrounding area. There's no reason not to have this with you as they're lightweight and take up no space in your bag!

Purchase this handy whistle here. 
2. This tactical stun gun with flashlight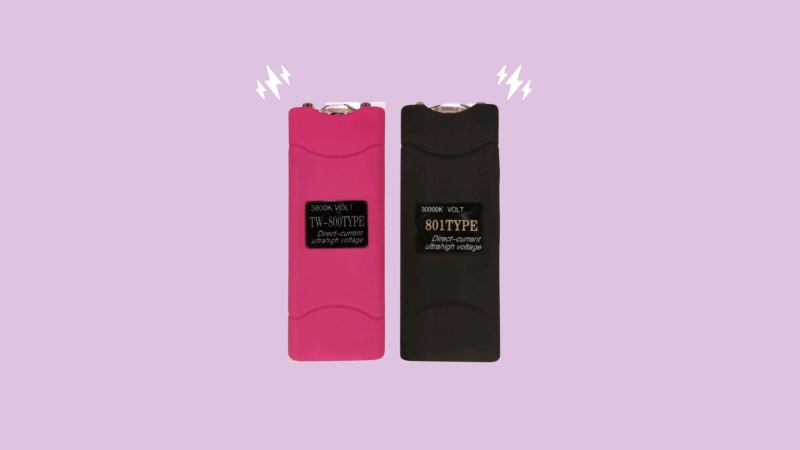 Not to be confused with a taser (which comes with projectile prongs), a stun gun is also a hand-held electronic device but requires close proximity. These are typically designed with at least 25,000 volts to restrict movement. While most stun guns come in this rectangular shape, you can also find ones disguised as a flashlight! Overall, it's definitely a handy self-defence gadget for women. But, of course, we sure hope you won't have to use it.

Purchase this two-in-one flashlight and taser here. 
3. This functional attack alarm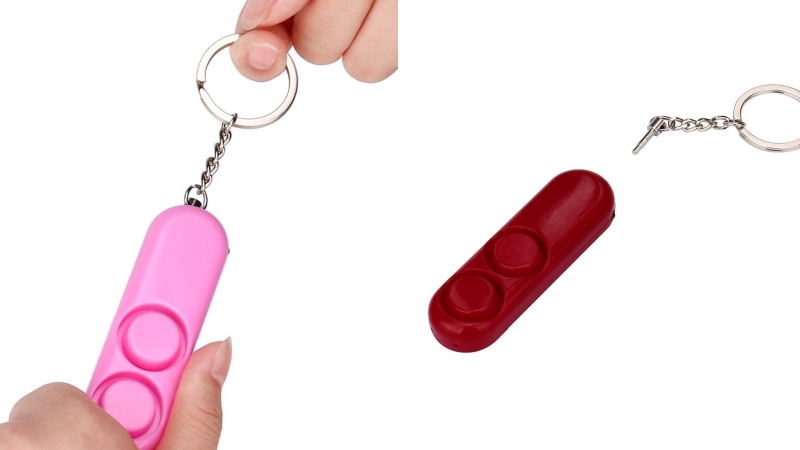 Personal safety alarms have long been used as a practical tool to deter attackers. These electronic devices emit a loud noise (some with flashing lights) when activated with a button or a tag. Conveniently enough, most attack alarms come in portable sizes and a keychain, so you can easily attach them to your bag.

Purchase this personal safety alarm here. 
4. The artsy self-defence keychains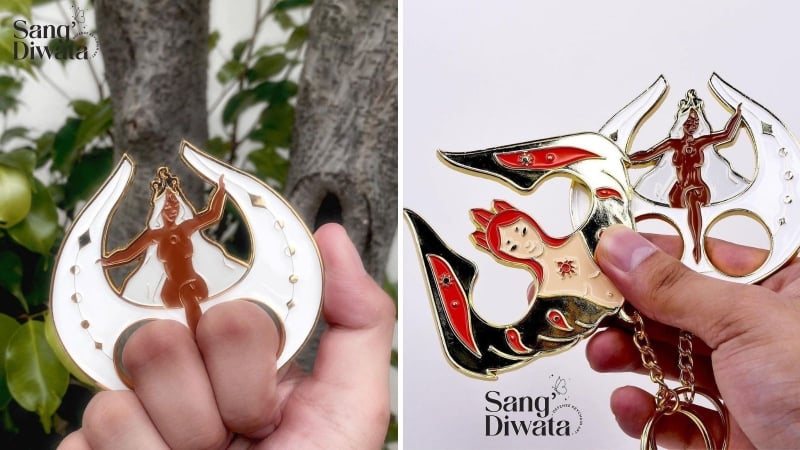 Who said self-defence gadgets have to be big and bulky? They can also be compact and pretty! Inspired by Philippine mythology, these claw-like self-defence keychains are subtle yet deadly. Not only are you carrying a tactical weapon, but you're also adorning your personal items with a piece of art. 
Purchase this self-defence keychain art here. 
5. This two-in-one portable door stopper and alarm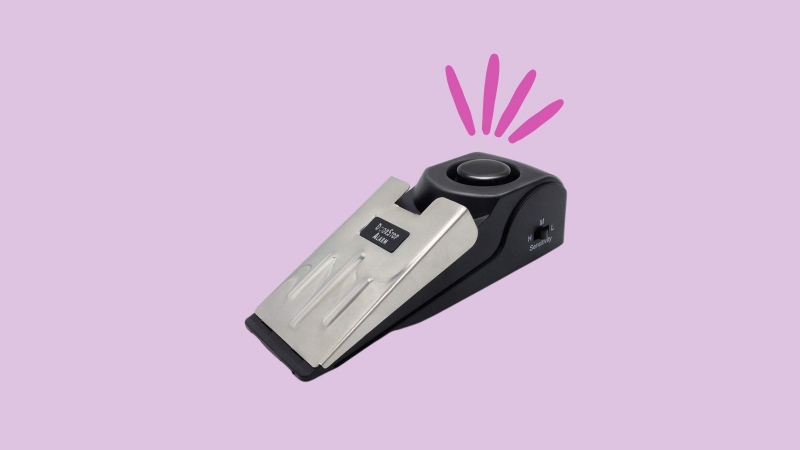 This next one up on our list of self-defence gadgets for women comes in handy, especially for solo travellers. If you want to take extra precautionary measures when you're globetrotting alone, consider owning a portable door stopper alarm! 
This wedge-shaped security device comes with a magnetic sensor switch that detects entry and blasts up to 120-decibel alarms. Designed to be durable and heavy-duty, the unit will edge underneath the door to prevent break-ins. It also comes with a non-skid pad underneath to secure the door from opening. 
Purchase this durable door stopper and alarm here.

Also read: An Open Letter to the Girl Who's Still Afraid to Travel Solo 
6. This durable anti-theft door lock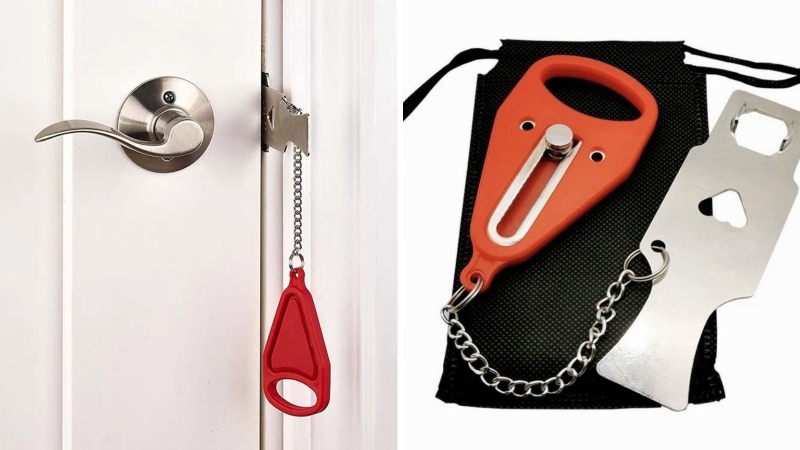 An alternative to the door stopper alarm would be this anti-theft lock — perfect for female solo travellers and women living on their own. Made with stainless iron, this simple gadget installs a second lock that gives you additional safety and does not require any use of tools. What's more, it comes with a pouch, so you can easily lug it around wherever you go! 
Purchase this portable anti-theft lock here. 
7. This discrete self-defence accessory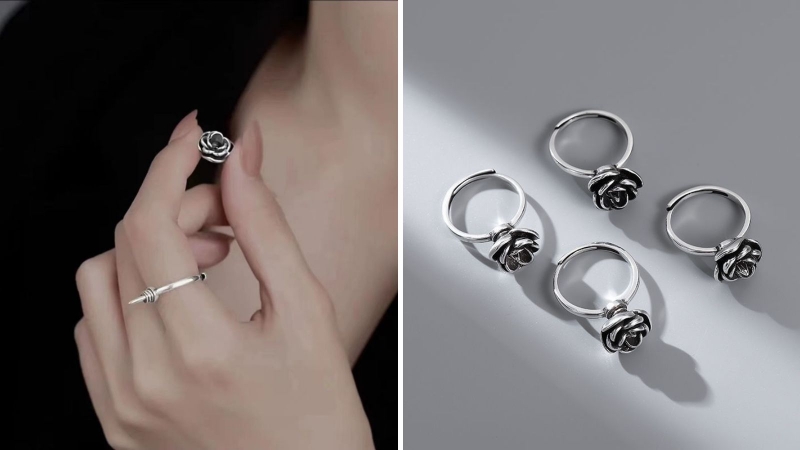 Taking self-defence gadgets for women to the next level, this ring is more than an everyday fashion accessory! A defender ring such as this one can cause extra damage in situations wherein you need to throw a couple of punches. While it may be the least deadly weapon on this list, it's subtle yet convenient, especially for those who like accessorising.
Purchase this dainty defender ring here.
8. This ergonomic pepper spray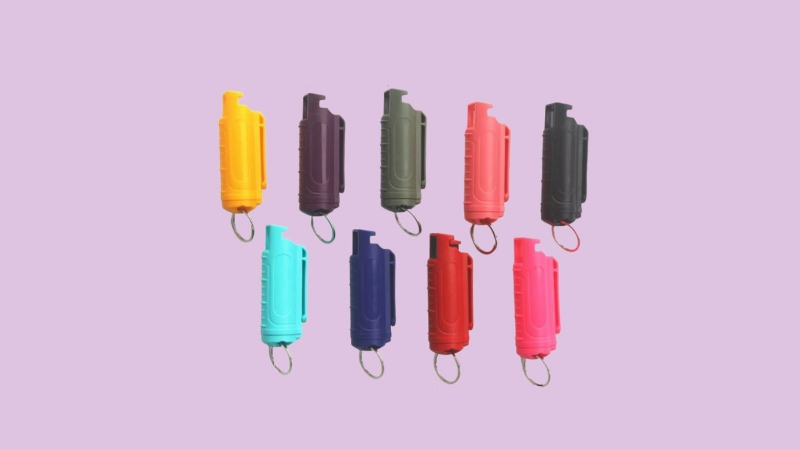 If properly used, you can never go wrong with pepper spray. In fact, this effective self-defence tool has been used by law enforcement for years. What it does is no secret to anyone, especially women. Pepper spray temporarily blinds an attacker and causes severe pain — ideal for those who don't want to resort to physical violence. This particular design comes with an ergonomic finger grip and switch that prevents any accidental dispense.

Tip: Secure your grip on the canister, slightly bend your arms, and aim for the attacker's face. Do not use it if the wind is blowing in your direction. 
Purchase this anti-wolf spray here. 
9. This mini tactical flashlight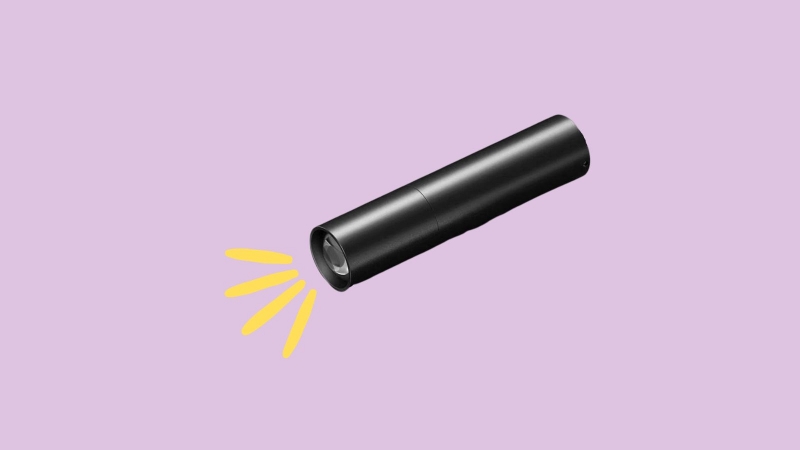 Apart from being an essential household item, a flashlight can be a safety tool, especially for women walking alone at night. This mini LED flashlight features 980,000 watts with a range of 500 metres, which offers ultra-bright luminance in dark places. What's more, it uses USB rechargeable batteries and is water resistant. 
Purchase this here. 
10. This self-defence kit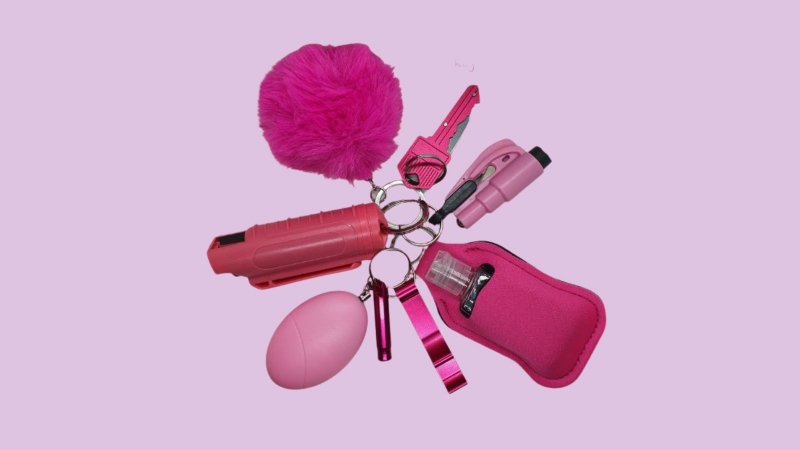 Combining pretty much everything one might need during a dangerous situation, this self-defence kit offers security and safety for women on the go. Not only does it comprise practical tools and devices, but it also makes for a pretty cute addition to your daily purse. I don't know about you, but I think it has "Totally Spies" written all over it, which makes it pretty kickass!

Purchase this self-defence kit here. 
Everyday items you can use for self-defence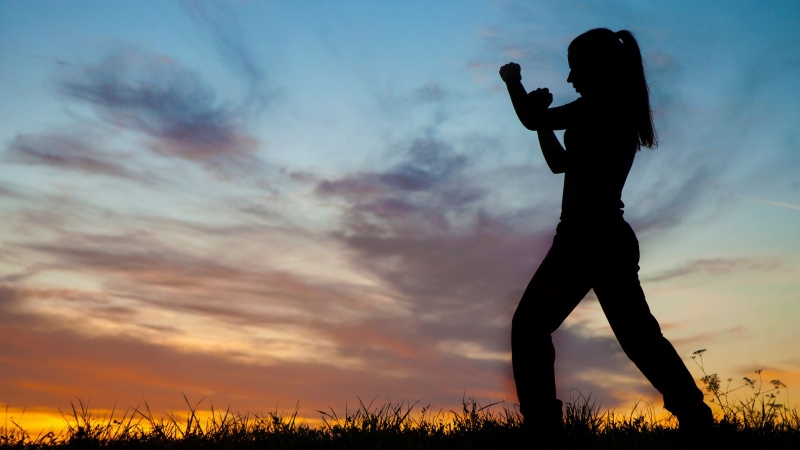 Warning: These household items are only meant for protecting oneself in response to immediate threats and should not be used to cause harm to civil individuals. 
Lanyard + keys
The advantage of this combo is that it lets you defend yourself from a distance. Wear it around your neck or secure a tight grip at the end of the lace, so you can easily swing it around when needed. Voilà, you have a makeshift dire flail! 
Tumbler
Who knew your 32-ounce Hydro Flask could automatically transform into a blunt weapon for self-defence? The best part? You can even accessorise your reusable tumbler with a holder strap to make it more tactical and efficient. 
Also read: 10 Best 1L Insulated Tumblers (That Aren't Kleen Kanteen or Hydro Flask)
Umbrella
Effectively used, an umbrella can act as a self-defence weapon, like a pole or a bat. It's an unobtrusive item you can lug around pretty much anywhere, and is perfect for fending off attackers… as well as bad weather! 
Pens and pencils
A ballpoint, in particular, makes for a pretty useful puncturing tool when you're faced with danger. But, this obviously requires close contact with an attacker. There are various learnable self-defence moves that allow you to effectively use improvised self-defence weapons like this one. So, be sure to brush up on those first! YouTube has your back. 
Also read: Safety Tips for Female Travellers: 15 Things You Need to Know!
That about sums it up for this list of self-defence gadgets for women on the go and solo female travellers! In addition to personal safety tools, there are tons of resources online where you can learn basic self-defence moves. Better yet, sign up for Krav Maga classes, so that a professional trainer can properly guide you. Ultimately, we truly hope you won't have to use these items or resort to violence in these trying times. But, it's best to come prepared. Stay safe and vigilant!