Contributed by Wander B
When we concluded our Seoul searching trip, we made sure we didn't miss out on getting the best view from Seoul's highest point in Namsam Mountain. With the bird's eye view it provides, I think it is the best spot to say goodbye to another beautiful city we enjoyed. It is home to the love locks you might have seen in your favourite Korean dramas and to the beautiful Namsam Tower.
Also read: 24 Na Masayang Gawin Para Sa Unang Pagbisita Mo Sa Seoul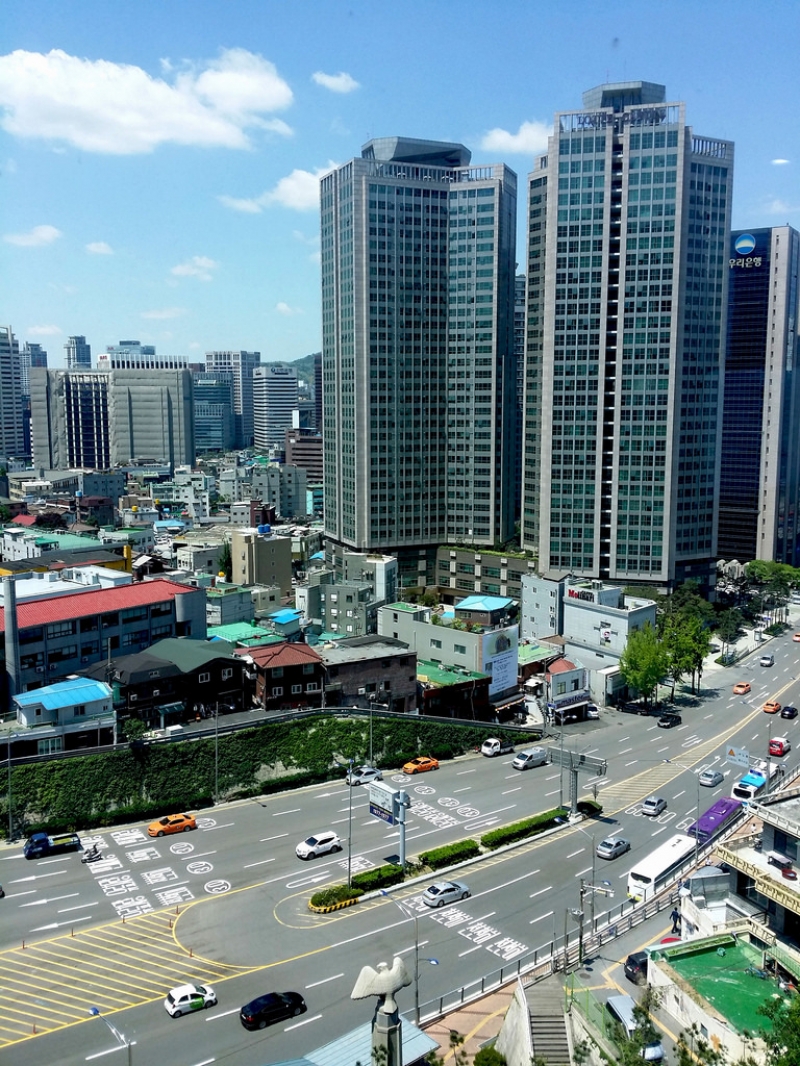 How to get there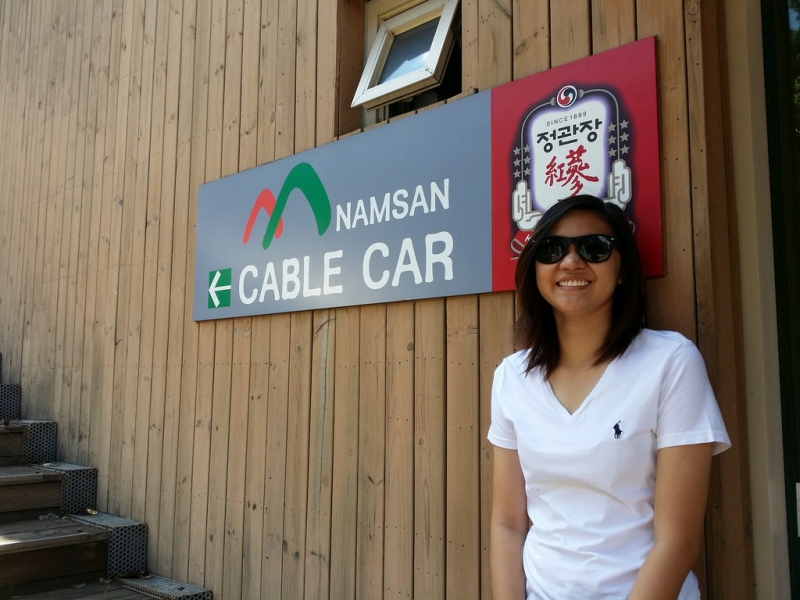 There are different ways to go to Namsam Tower. What we personally did, was ride the cable car (₩8,500 RT). From there, you can hop off at Myeongdong Station Exit 3 (train fare: ₩1,050). Stay on the road to the right of Pacific Hotel and walk uphill for 15 minutes.
If you're travelling with older people, like I did having my parents with me, you can also ride a shuttle bus going to the cable car at Exit 7 or 8, because the walk to the cable car alone can already be tiring. They provide a shuttle bus (₩1,200) in different train stations in Seoul. You can find the info here.
Another way to get to Namsan Tower is to hike to Namsan Mountain. This is mostly recommended for those who have an active lifestyle. Don't worry because the path is cemented. It's also very pretty if you're hiking during cherry blossom season.
Also read: Korea's Cherry Blossoms 2018 Forecast: When & Where to Catch Them?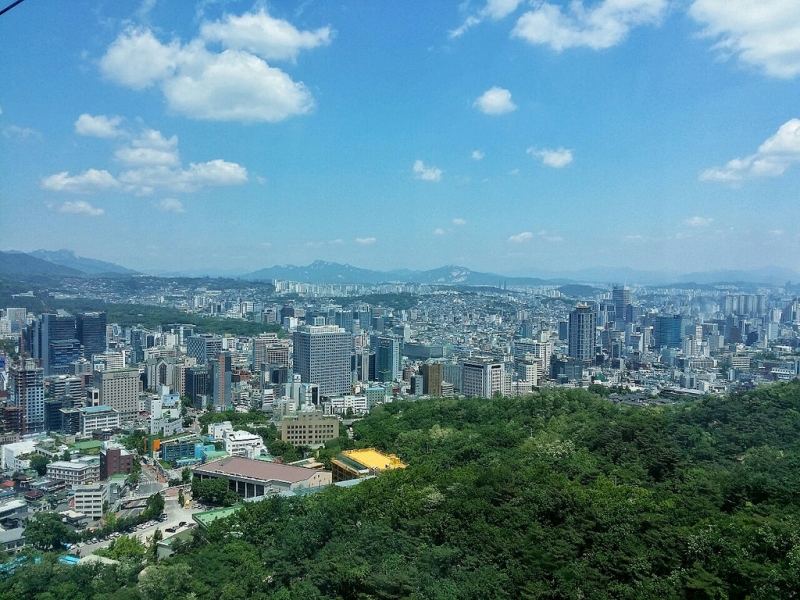 What to expect in Namsan Tower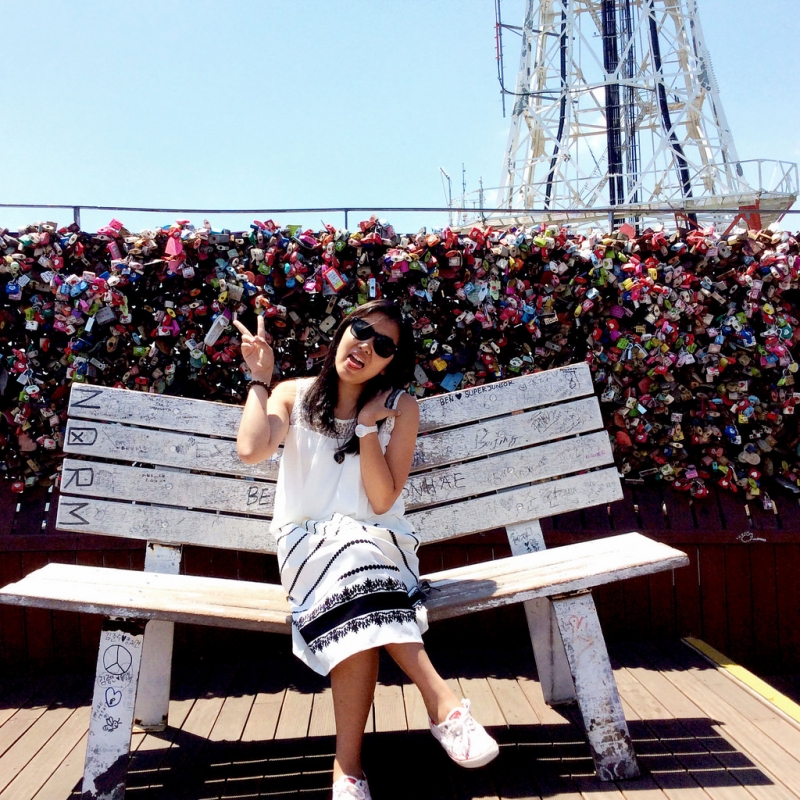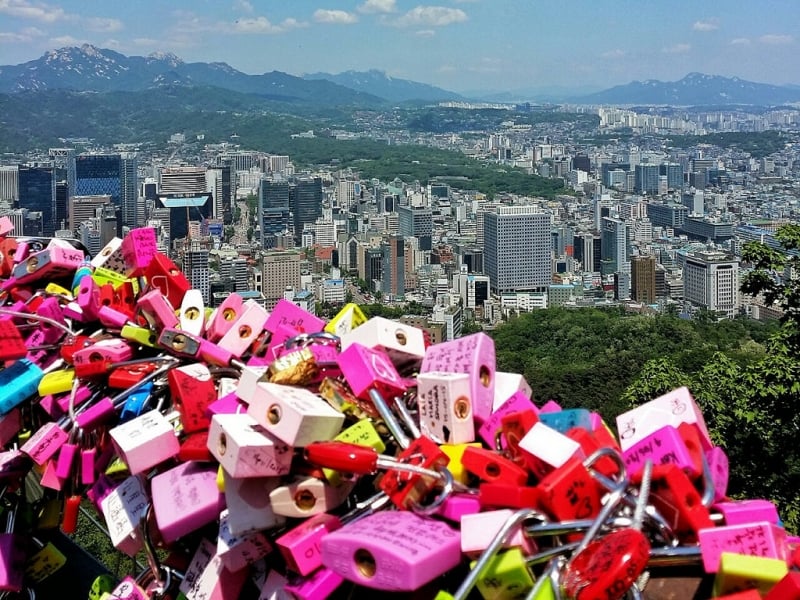 Having stayed in Seoul for five days, I saw how Koreans love showing affection to their significant other in public, but it is in N Plaza where you can see it most. Thousands of love locks, and couples declaring their eternal love was everywhere.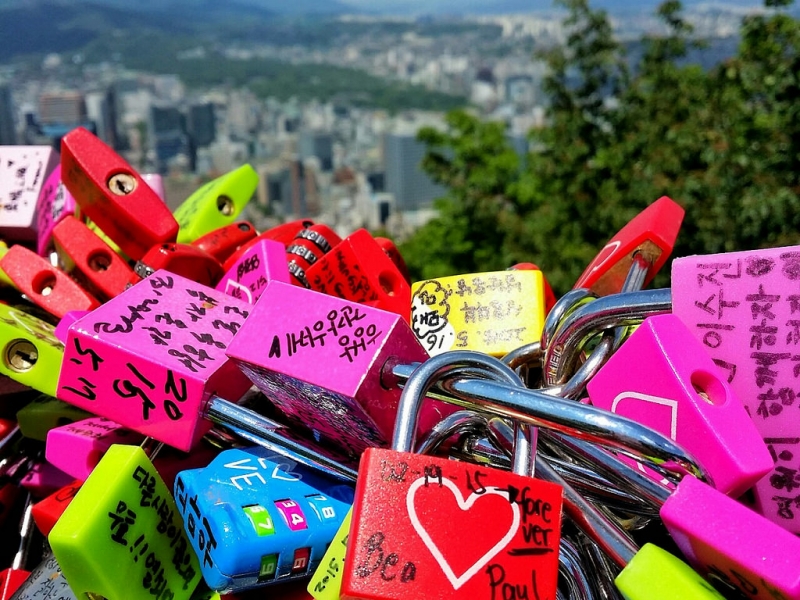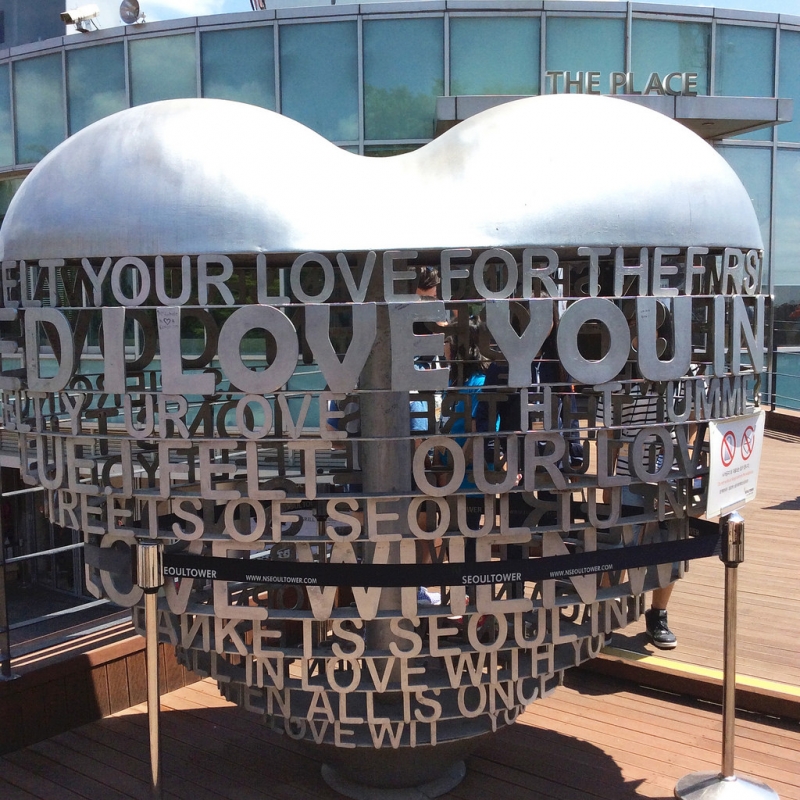 Different shapes and sizes of love locks are sold with the starting amount equivalent to ₱200. They are very easy to open though. I should have brought a YALE lock for this occasion. But I still bought a simple red one from there and wrote my name and Paul's, believing like the Koreans that a love lock placed in Namsan Tower will grant eternal love to its owner. I hope that someday I can do this again with Paul. Please also note that it is not permitted to throw the keys from above.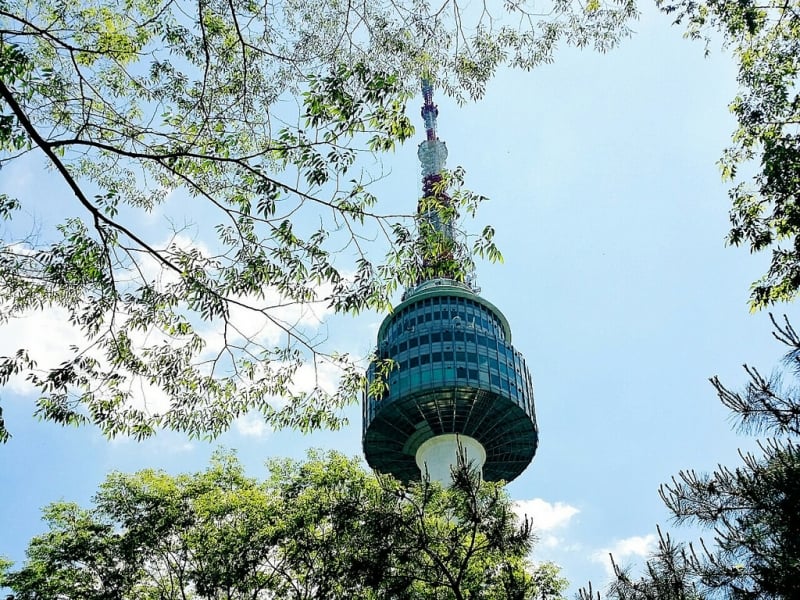 I didn't get the chance to go up on the observation deck but it costs ₩9,000 or around ₱360. Above, you'll see the 360-degree view of Seoul.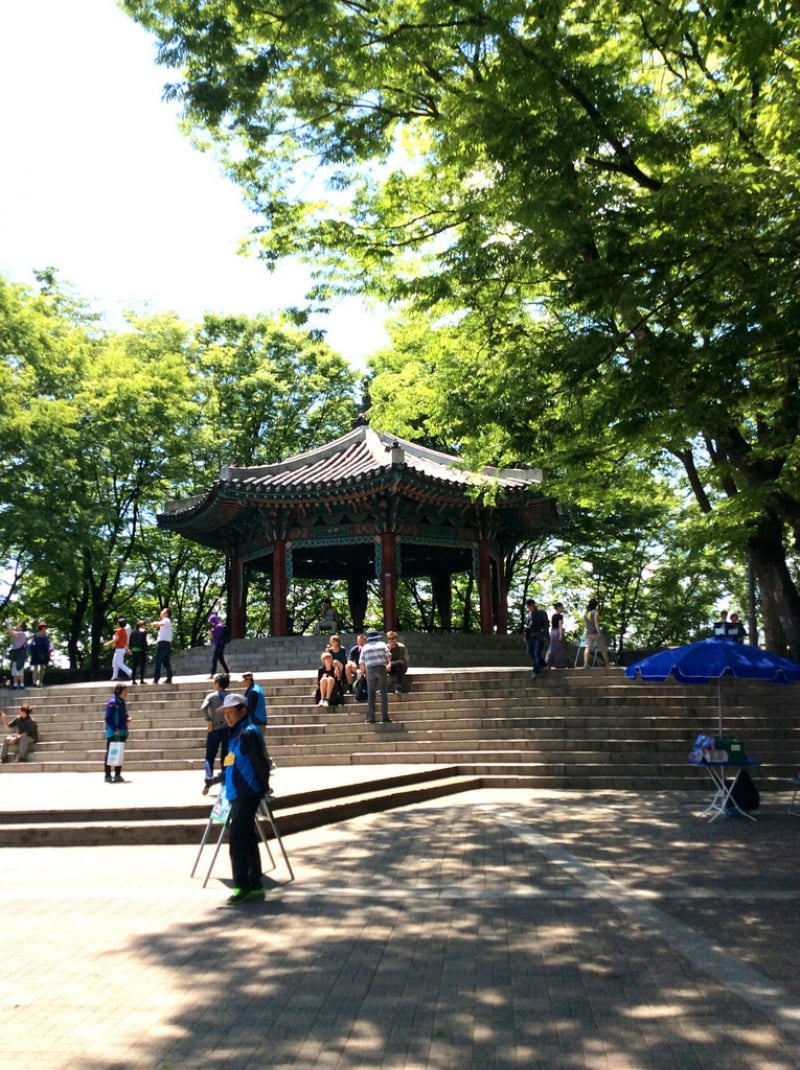 There's also a romantic restaurant in Namsam Tower called Hancook Restaurant. If you're a My Love from Another Star die-hard fan like me, you'll remember this place where Song-Yi was poisoned with her wine.
Also read: Things to Do in Seoul: Para sa mga Kinain na ng K-drama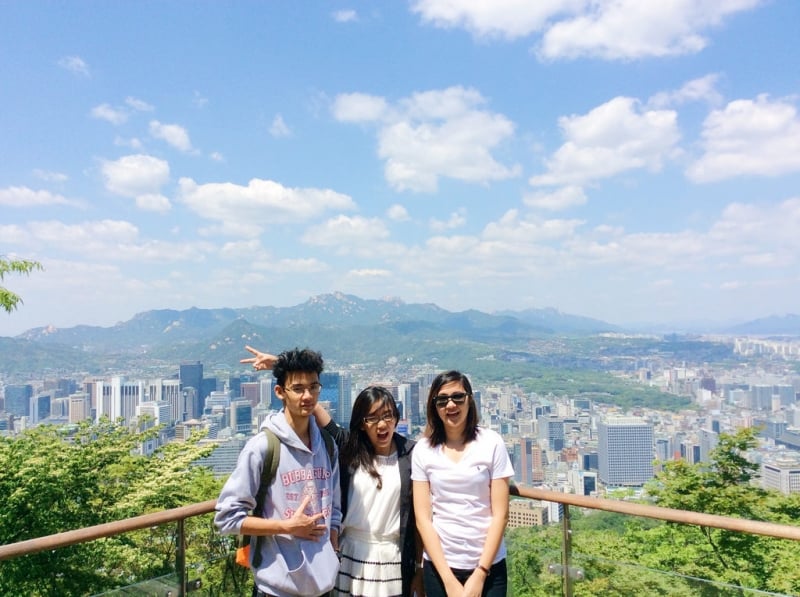 If you're travelling as a family on a tight budget, N Plaza will be enough to see the whole of Seoul thanks to their overlooking terraces. One thing I recommend is to come here to catch the sunset so you can witness the beautiful view during the day, and stay until it gets dark to see the tower and city lights after.
Also read: My 7-Day Solo Trip to South Korea Under ₱20k (All-In) Budget