Calling all KBBQ fanatics — all aboard Seoul Train! 
Some of you may have already tried eating at Seoul Train Korean BBQ at Sgt. Esguerra, Quezon City. If you haven't, now's a time as good as any, or perhaps even better, considering that the restaurant just went through an awesome renovation. They have also expanded their food selection and upgraded their dining spaces. Shall we take a look?
The train's upgraded interiors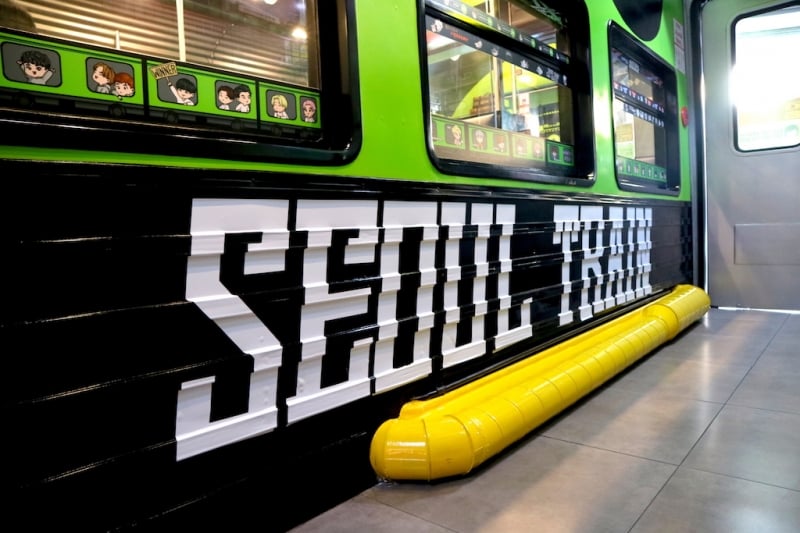 Owners Happee Sy-Go and Vernon Go established Seoul Train three years ago with a standout design to set their KBBQ restaurant apart from the rest. Although this grill does not feature unlimited servings, the restaurant makes up for it with its highly Instagrammable quality. To amp this up, the Gos renovated in late 2019; Seoul Train's doors were reopened just last 10 January 2020.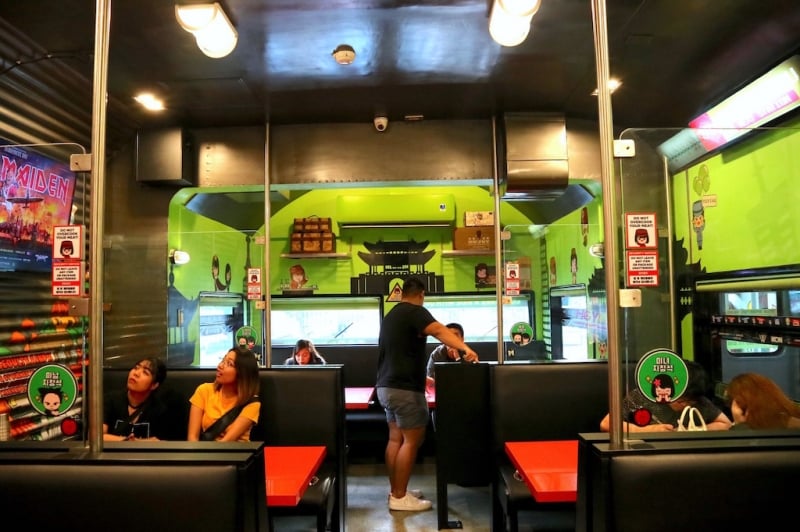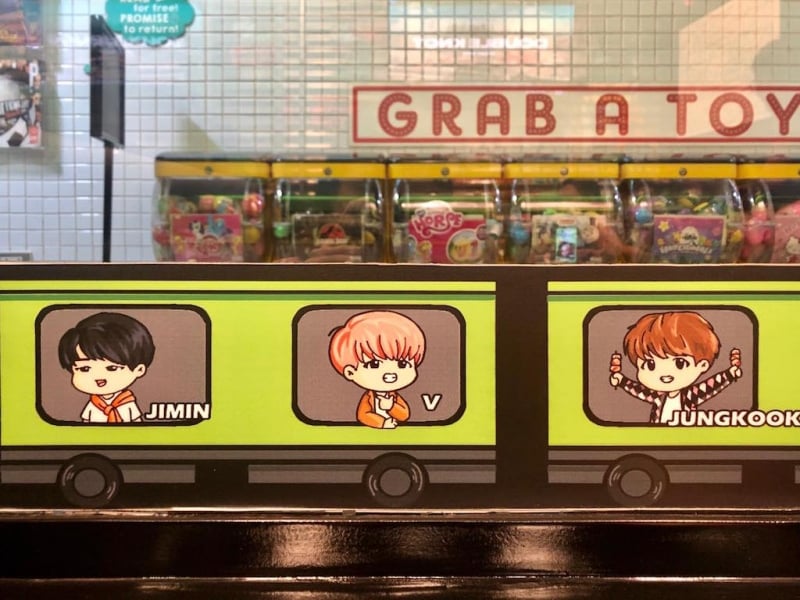 Now that renovations are over, Seoul Train maintains most of its K-POP and train-inspired motifs, but with fewer distractions. When I say that, I mean that they've decided to discard the overhead exhaust we usually see in other KBBQ grills. Now, you're probably wondering, "How will the smoke go away?!"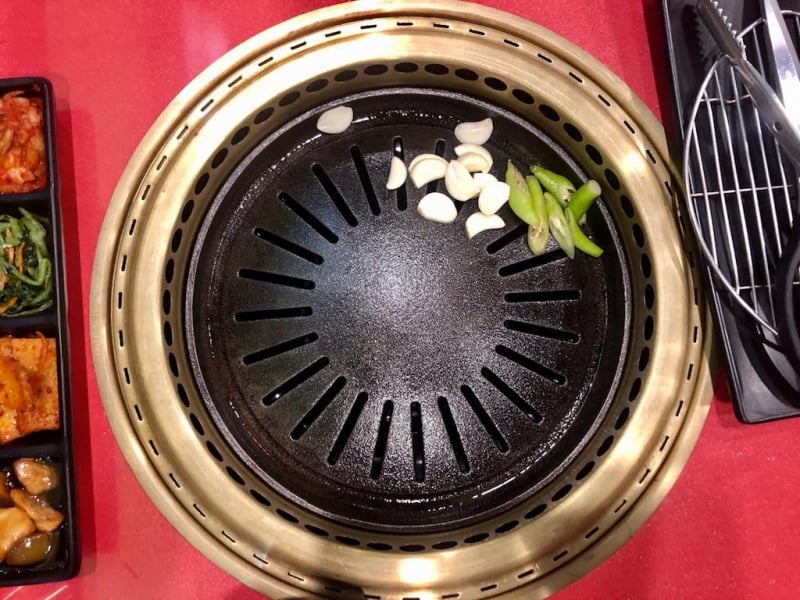 Well, you'll be happy to know that Seoul Train makes use of smokeless charcoal, aside from having invested in the kind of exhaust and motor that can function beneath the dining tables! Ergo, goodbye smoke, goodbye overhead exhaust, and hello to unhampered conversations while gorging yourselves with delicious KBBQ.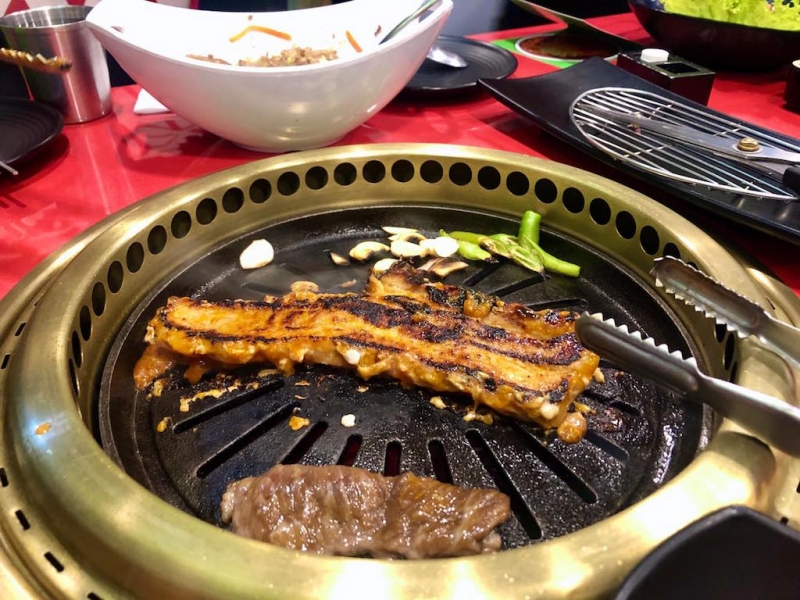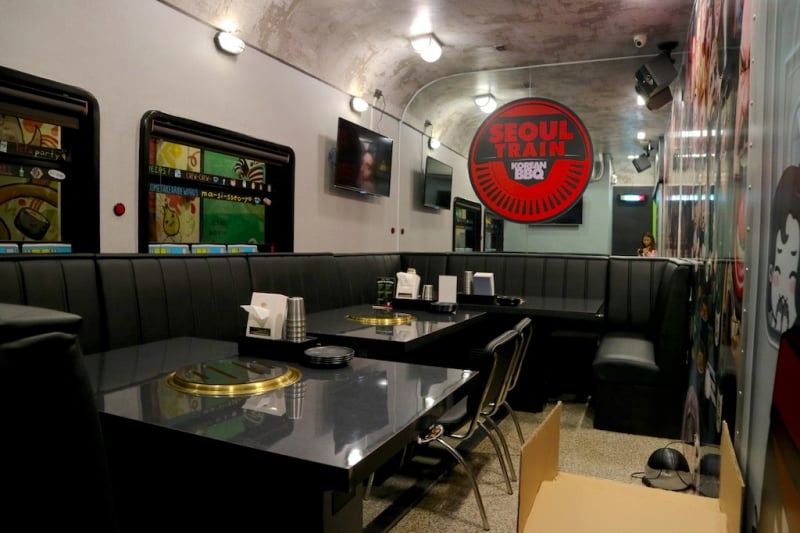 If you'd like to reserve a room, they also have a private dining room for more than 10 people. Plus, an even better Intagrammable second floor that has makeshift cherry blossom trees, and K-POP products you can buy! BTS, Super Junior, Shinee, and Blackpink fans, anyone?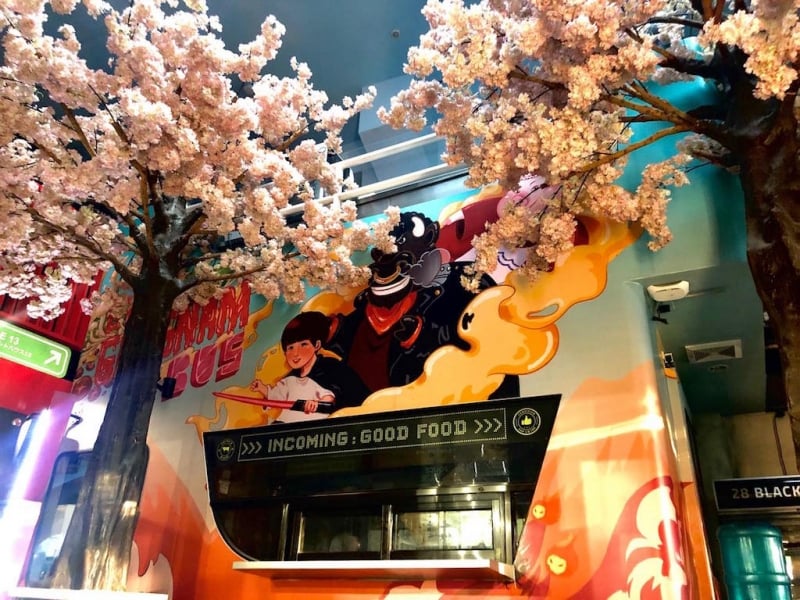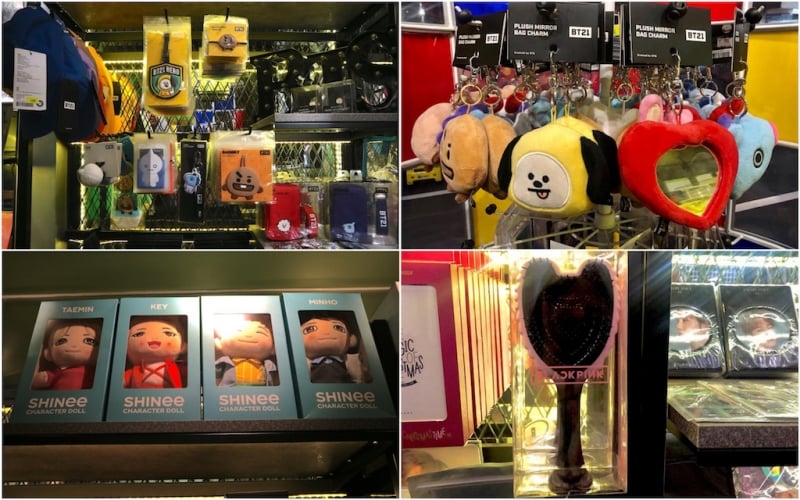 New dishes to savour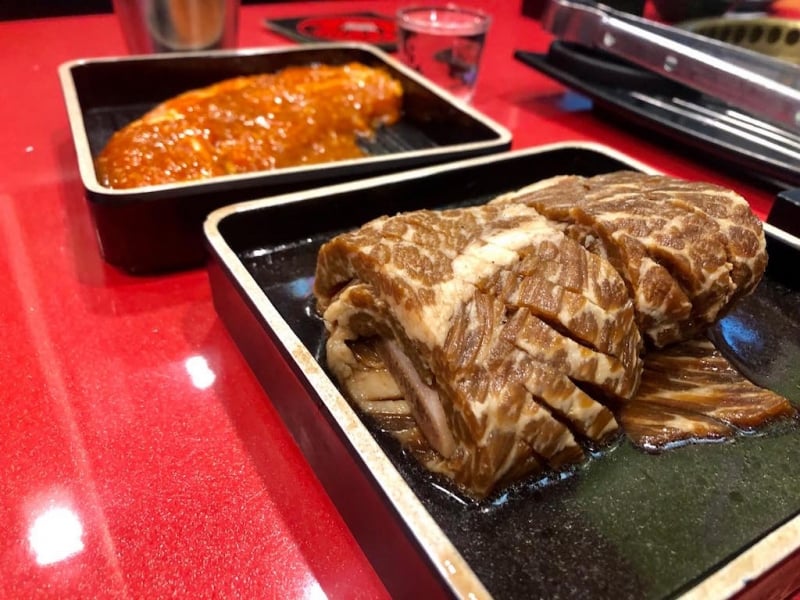 Aside from the standard meats that you can order at other Samgyeopsal restaurants, Seoul Train now offers four tasty new dishes; between the Spicy Chicken Feet, Tangerine Chicken, Naengjangtang (beef tripe and intestine soup), and Kimchi Godeungo-Tongjorim Jjigae (spicy fish stew), see which ones your tastebuds will love the most!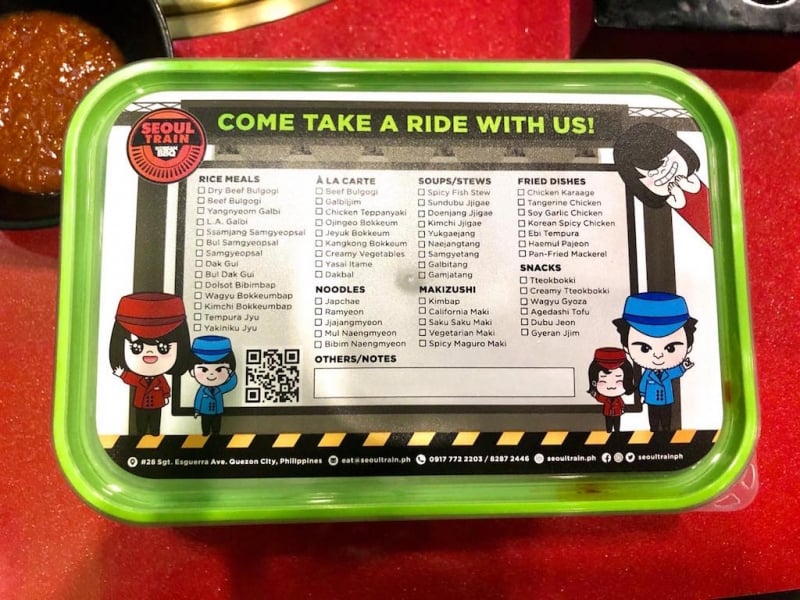 Need takeout? Here's where it gets cute! You can now avail of the Seoul Train Dosirak — in other words — Korean bento boxes! The bento boxes always come with kimchi, fishcake, and rice beneath the first layer of the box. To complete your bento box, you can choose among nine different viands too: Dry Beef Bulgogi, Beef Bulgogi, Yangnyeom Galbi, L.A. Galbi, Samgyeopsal, Ssamjang Samgyeopsal, Bul Samgyeopsal, Dak Gui, and Bul Dak Gui. Can you think of a better Korean baon?!
Also read: 7 Metro Manila Restaurants That Will Take You Around The World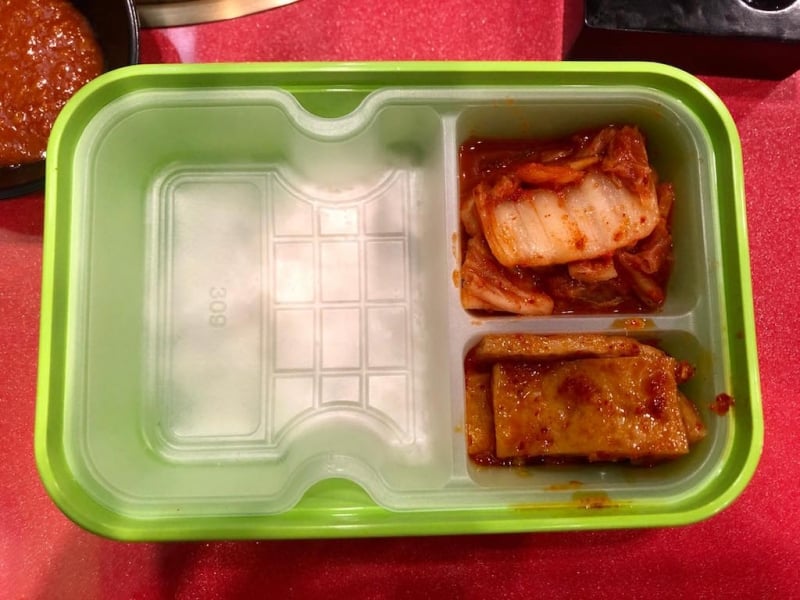 I think the only downside to Seoul Train is that dining here does come at a steep price, especially if you consider its unlimited Korean grill competitors. But if you have the budget or are celebrating an occasion, why not indulge yourself in all the perks this KBBQ has to offer? From its IG-worthy interiors to the exhaust-free tables, and its authentic meats to its K-POP merchandise, Seoul Train brings Korea to you through a unique culinary experience!
---
Special thanks to Seoul Train Korean BBQ and Pulp Media for inviting TripZilla Philippines to Chew-Chew Thursday.