Contributed by More Than A Backpack
Bagan. Pyin Oo Lwin. Inle Lake. Yangon.
Four towns. ₱26,000. Nine days. Eight nights. All in.
One of the difficulties of being employed is that your leaves are limited. My trip to Myanmar was a result of a small window in between jobs. As soon as I knew about this window, my friends and I decided to go on this trip and we only had two weeks to plan it in between our busy schedule. Unfortunately, we weren't able to do much planning and left much of our itinerary to spontaneity.
Just to be clear, we did do some research about Myanmar and had already filtered out which places we wanted to go to. However, we hadn't booked our hotels (except for the first night which was required for my friend's visa). We didn't have an itinerary and we didn't know how we'd go from one destination to another.
Also read: Travelling Without an Itinerary — Here's How To Do It!
We didn't get airline or tour promotions and we weren't even travelling on a shoestring. We had full tummies throughout the trip, often stopping for fresh coconut water, sugarcane juice or milk tea. So, details of our expenses? Here you go…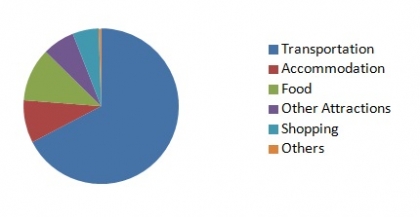 Breakdown
Flight: ₱13,806
Land transportation: ₱3,663.04
Accommodation: ₱2,314.73
Food: ₱2,895.05
Attractions: ₱1,736.75
Shopping: ₱1,405.40
Others: ₱131.98
Total: 25,900+ (The exchange rate at the time of the trip was ₱46.80 = US$1)
Flight
Our flight was 52% of our expenses. Duh. We booked our flights two weeks before our departure. Our flight included 20 kg checked baggage per person, meals and wine. Our total expenses would've been considerably low if we got a flight on sale or flew with one of the low-cost airlines. But again, we were not on a tight budget during this trip.
Accommodation
Our first night in Bagan was pre-booked since this was required for my friend's visa. I actually just randomly booked the hotel without looking at the reviews or the price and was planning on cancelling the booking after he got his visa. But we forgot to un-cancel it and luckily, we ended up in a nice hotel. We checked out online booking services for our second night but decided to stay in the same hotel. For Pyin Oo Lwin and Yangon, we picked our hotels through online booking services on the same day we checked in (in case of Yangon, upon our arrival at the city). As a regular traveller, I wouldn't, however, recommend doing the same especially if it's peak season (we went on a low season in August/September).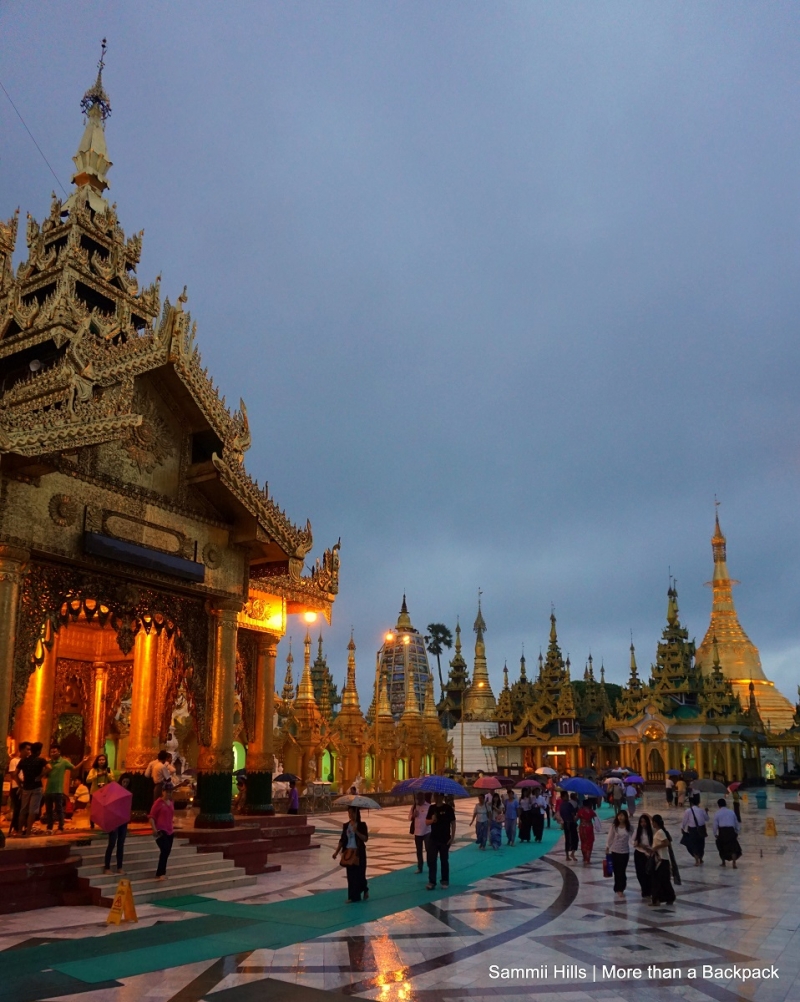 Going around
I wanted to travel by train around Myanmar but we didn't have the luxury to take our own sweet time. So, we ended up taking either the bus or taxicab to go from one city to another.
Yangon to Bagan: Overnight bus. JJ Express was highly recommended around the internet and true enough, the bus was clean and comfortable. Their staff spoke in English as well.
Bagan to Pyin Oo Lwin: Taxicab. A local helped us hire the taxi and communicate with the taxi driver who didn't speak a word of English.
Pyin Oo Lwin to Inle: Taxicab to Mandalay and an overnight bus to Inle.
Inle to Yangon: Overnight bus.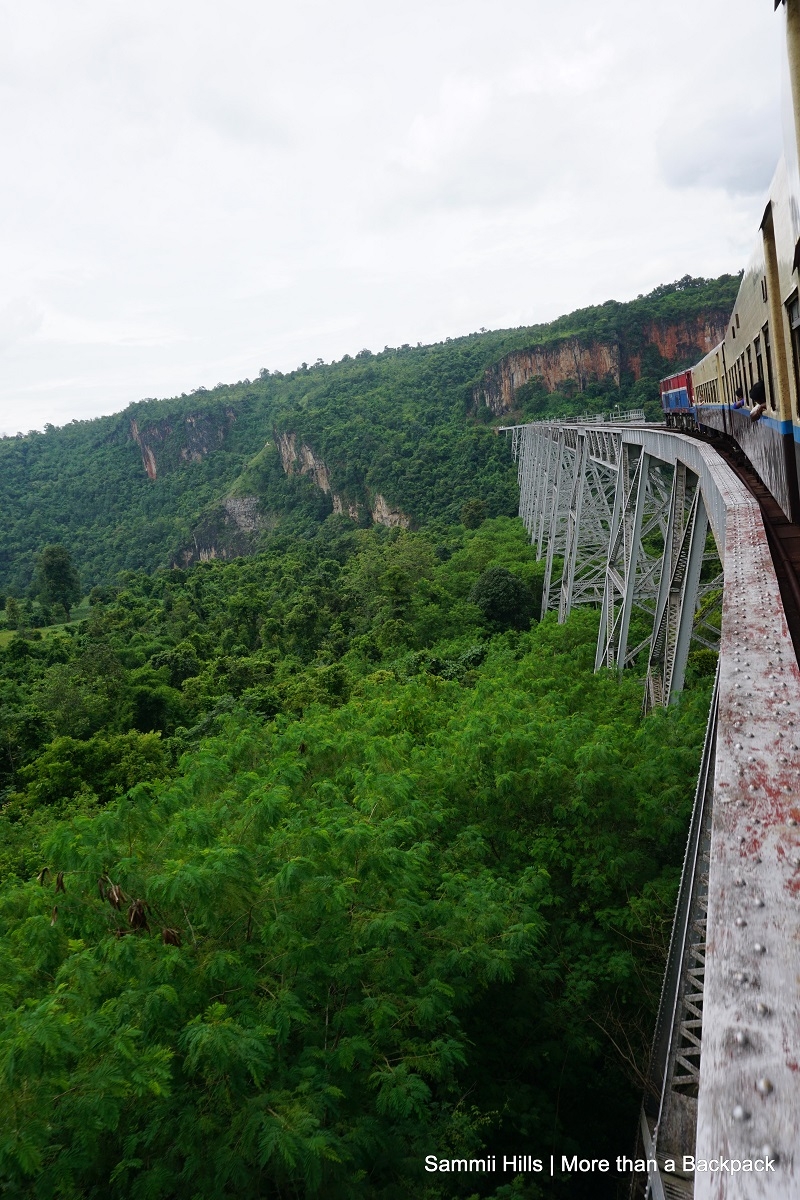 Activities
In Bagan, we went to several temples, notably Shwe San Daw, Dhammayangyi and Ananda. On our first day, we travelled by bike to see these temples. And on our second day, we rented an e-bike.
From Bagan, we hired a taxi to bring us to Mount Popa. We made several stops along the way, including a small hut distilling alcohol and a sunflower field.
In the cool highlands of Pyin Oo Lwin, we went around by bike and visited the Botanical Garden. Then we spent a couple of hours just relaxing in a small shop, drinking milk tea (lots of it!).
From Pyin Oo Lwin, we took the train to Nawngpeng to see the popular Gokteik Viaduct. As soon as we arrived in Nawngpeng, we hailed a taxi to bring us back to Pyin Oo Lwin. Unfortunately, we encountered a traffic jam on the way back.
We spent an entire day in Inle Lake seeing the floating village. It's much larger than Siem Reap's floating village. There were temples, shops (for tourists), schools and farms — all floating on the lake.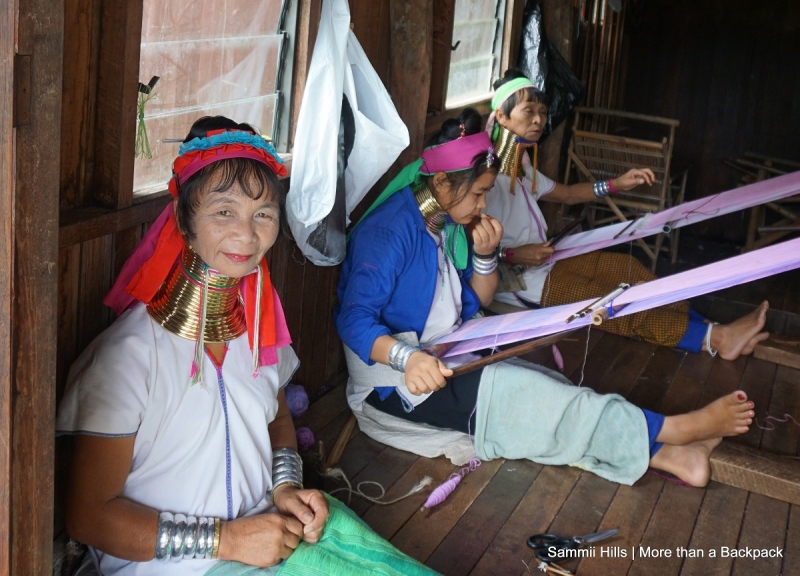 In Yangon, we visited the impressive Shwedagon Pagoda. The temple was large, well-maintained and worth its price. We also visited the Strand Hotel, a popular five-star hotel, and had our most expensive snack during the trip (although we bought the cheapest one on the menu) in their café.
Also read: Myanmar Travel Hacks: What Every Visitor Should Know About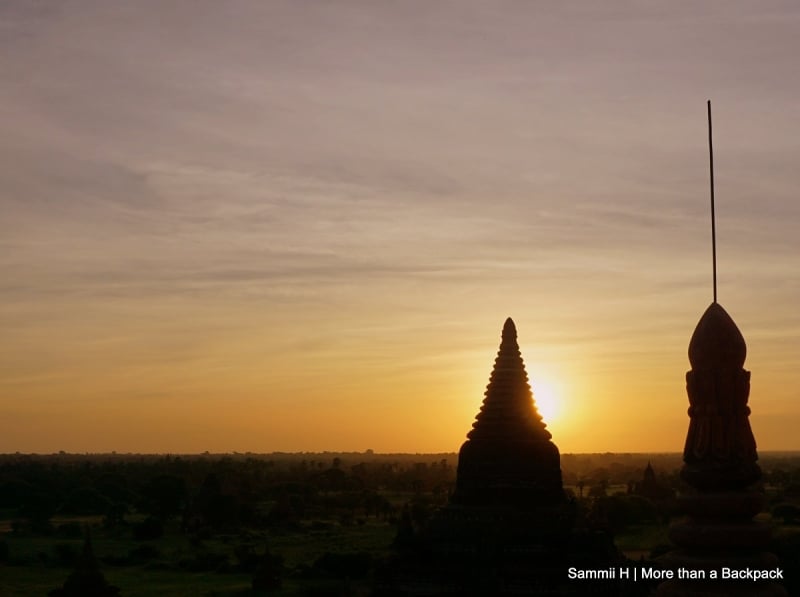 Our trip to Myanmar was a lot of fun. We weren't crimping (but it wasn't luxurious either) and we had a flexible budget. I was quite surprised that at the end of it all, we didn't spend so much. I'm glad that I spent my two-week window in the country. It was worth it!