Ahh, nothing compares to the experience of travelling abroad for the very first time. As exciting as it is, however, boarding that international flight is only a small fraction of the entire trip. Big and small, unexpected situations may shock us upon arrival. They're not meant to break us, but understand that they're also not going to be that simple. Can you relate to or handle these struggles as a first-time Filipino traveller abroad?
Also read: 9 Struggles Filipinos Travelling Abroad Can Totally Relate To
1. Facing international immigration
You've passed Philippine immigration, survived your first overseas flight, and now, you're at the mercy of basically anything this foreign country will throw at you. And the first people you encounter are the almost equally intimidating immigration officers waiting to screen you after landing. What if they don't speak English well and you can't understand them? Or what if they don't understand you and inevitably, you start to panic inside? Will you be able to hide it and stay innocent-looking?
2. Getting lost inside the airport
You just made your way past the immigration, congratulations! You then try to follow the signs that will lead you to the baggage claim area, money conversion counters, WiFi pickup area, and the arrivals area. But hold on, you've already lost your way by taking a wrong turn. Even with sufficient signs throughout the airport, you're on panic-mode once more and still too scared to ask any airport staff for directions. How could you be so careless on your first few minutes in your first ever international destination?
3. Taking your first commute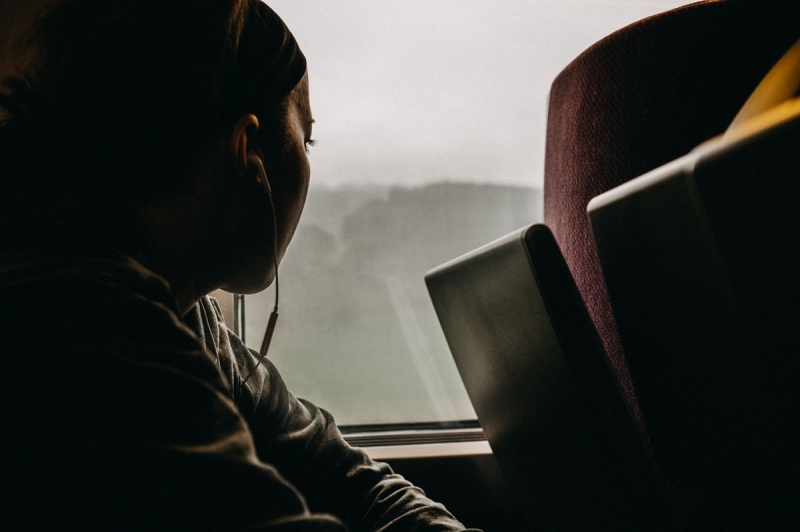 Now that you're finally out of the airport, you come across taxi drivers fighting for your attention. They all seem really approachable and the cars actually look pretty tempting especially after a long flight and getting lost inside the airport. Are you going to give in? Or take the cheaper yet indirect option of airport buses and trains? You try to ignore the taxi drivers and start looking for directions to the bus and train terminals. Upon seeing the ticket counters, you see that the prices are nothing like you've searched prior to your trip!
4. Journeying to your hotel
After deciding on your transportation to take you to the city and your hotel, you begin your first round of exploration by looking through your window for a view. But wait, you can't see a friggin' thing. You chose to book that seat sale and settled on a midnight or an early morning arrival, remember?
Say you actually landed during the daytime and had the chance to enjoy unusual views from your window. But then, you got distracted and lost track of the stops. You don't want to make a scene by going to the driver to ask for further information while he's driving. Are you going to take a wild guess and risk getting off at the wrong place? Or have the guts to go up to your co-passengers or the driver?
5. Talking to travellers and locals
The basic things are out of the way and now you're about to face the reality of being in a foreign land. Once you get down to your hotel or hostel lobby, you try to break the ice with the local receptionists and a few other guests in the area. Despite coming from a country that has English as one of its main languages, you stumble with words coming up with the right words to say and sounding articulate enough for them to understand you.
You feel awkward yet feel a sense of pride in being able to make friends on your first day. But thanks to the fun you're having, you find out you're already 30 minutes late in your itinerary. Are you going to stay a little longer with newfound friends, or go on with your plans for the day?
6. Realising what you've planned isn't actually the best option
Eventually, you find yourself walking the streets of your destination and ticking the attractions you've been dying to see one by one. Oh wait, so far you've only managed to tick off two out of the eight places because you weren't prepared for the delays in commuting. Did you actually believe you were going to visit all spots according to schedule? Were the blogs you've read been lying all this time? Or were you just too complacent?
Along the way, you also realise there were better transportation options to take. The attractions are actually farther apart from one another than what you thought. Are you going to try your best to do everything as planned despite delays in timing? Or are you going to be flexible?
7. Reading a map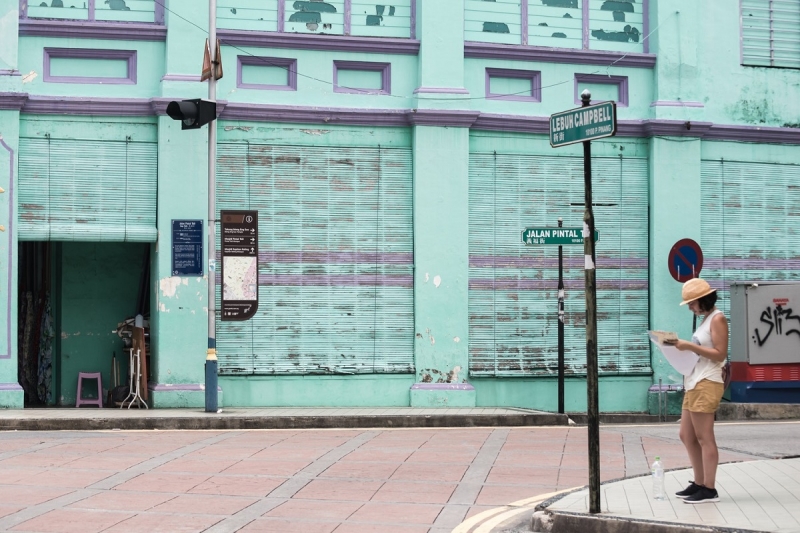 From years of only travelling around the Philippines (or even not travelling at all), reading maps is something you're simply not prepared for. You thought it was just as easy as reading a text message sent to you by a family member, and it's not. How could it be that difficult? How dare these street signs lead you to the wrong alley? Why is this street not on the darn map? How could you have not known about or downloaded a more helpful mobile application? You're time is ticking and you're nowhere near your intended destination! What could you possibly be missing?
8. Expectations versus reality
Despite seeing the "reality" of your listed attractions online, you decide to visit them anyway because, well, your opinion could be different from others, right? Besides, it's your first time abroad so why not just see them for yourself? You hate to admit, but those travellers were actually right. You start to think you've wasted a lot of time pushing through crowds of visitors to get your shots, and that temple or park isn't anything like what they looked like on Instagram.
Oh, and speaking of shots, those photo pegs you've been looking at these past weeks? Forget them, there's just no way you could pull of the same shots in the kind of situation you're in! Will you or will you not make the most of your visit?
9. Ruining your OOTD
Before leaving the Philippines, you already made sure you packed the right outfit for each day of your trip. You even made sure they're perfectly ironed out. But after all your walking around, you've already sweated far more than imagined. Your clothes are close to being unrecognisable.
Incidentally, you didn't pack any extra clothes for that day and now you're left with wearing the same damp outfit for the rest of the day or the option of buying a cheap alternative. Or, instead of a warm country, you're enjoying winter time in a place well known for its snow. Then, you realise you've underpacked and are about to freeze yourself to death. Are you going to suck it up to stick with your planned OOTD, or add more clothes that would compromise your look?
10. Eating local food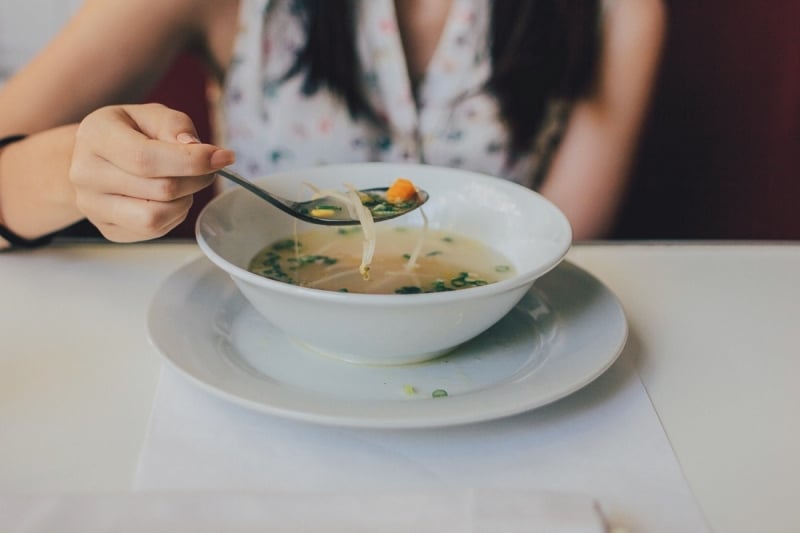 You just arrived at that local restaurant your well-travelled friends recommended. You already know the perfect meal to order and you can't wait until you have the food in front of you. But wait a second, where is that horrible smell coming from?! You look around for anything suspicious only to realise it was coming from your order all along! Will it taste better than its smell?
Then comes the deciding moment, you take your first bite and you can't be more disappointed. You already paid for it and you're already starving. Are you going to keep eating until you get used to the taste and finish it? Or just leave it and walk out as quietly as possible so you don't offend the restaurant?
11. Phone dying and losing internet connection
Your day hasn't been going well so far, and you thought that it couldn't get any worse. But it did. While admiring the photos you've been taking so far and posting them online, you look at your remaining battery life and are horrified to see you've already consumed more than half of it. And you're still hours away from ending your tour!
But like any millennial, of course you have your own powerbank handy. Problem solved, you think. Yet here comes another bad news. You've just lost your connection and you've been relying on mobile applications for directions all this time. How will you ever survive? Will you take a chance to ask help from other people?
12. Following local customs
You've been preparing so much for your itinerary or OOTD, not knowing you've left out one important detail in travelling abroad — the local customs. Good thing your fellow travellers are kind enough to let you know, and you also learn a few of them through the trip. You're all set to apply them yourself but then all the others around you don't seem to care or know. And they're doing perfectly fine. Are your friends exaggerating a little? Or will you make an effort to still conform to these customs and be a good example?
13. Running out of money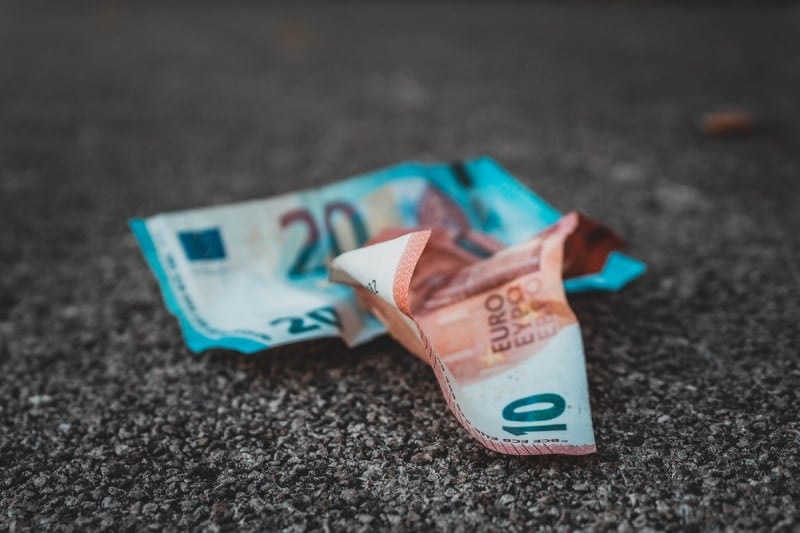 By the end of the first half of your trip, you happily try to do some accounting work, then quickly find yourself almost dropping to the floor. You just spent a fortune on your first day! How can that be when you've carefully planned out your expenses? Oh yeah, you couldn't help overbuying pasalubongs and personal souvenirs because you got way too excited. After all, it's your first ever international trip right? And what about that money you wasted after getting scammed by a taxi driver? How can you possibly fit your remaining budget for the next few days?
14. Counting down the days
Despite your first few struggles, you realise you've actually been able to enjoy your time. Now you're more than halfway through the trip and you wish you could slow time down. You just made some new friends from your tours and it hurts to think you'll soon leave them to go home.
You find out that there are a lot more places you weren't able to include in your itinerary that you're dying to go to all of a sudden. You've just started getting used to the food you hated the first time. You finally got your international 'accent' down and itching to speak more English or speak more of the local language. How could time fly by so fast?
15. Managing extra weight in baggage
It's finally time to go home. But before you can even make it out of your hotel room, you're already in shock of the things you've collected from the trip. There's no way you can fit all of them now in your luggage! You run out of your hotel to spare a few cash on another bag. Upon checking in at the airport, your bag apparently still exceeds the baggage limit and you have no choice but to pay for that expensive allowance.
Then, you go to a store inside the airport to buy yourself a drink to keep you hydrated at the boarding area or on the plane, just to be forced to throw it away (or finish it fast) upon getting to the immigration because it's not allowed! Oh, you're also now carrying a baggage you never expected — and it's none other than the sadness you have that the trip's finally over. Should you have stayed a few more days longer?
Also read: The Ugly Truths About Travelling
Do any of these struggles sound familiar to you? If you are about to embark on your first trip abroad, remember to take note of them so you know what to expect. Otherwise, just try to be open-minded, flexible, and have alternative plans ready!