The smouldering Manila heat is no joke. It's such a pain in the head that it's almost comparable to heartbreak. Luckily, we're not alone in this pain. Thanks to our hugot culture, we can always count on Filipino movies to express our struggles. Here are the 15 emotional stages of surviving Manila heat according to them. Can you relate?
Also read: Mamumundok Feels: 17 Emotional Stages When Mountain Climbing
1. While those around you are starting to complain, you're getting excited because the heat marks the start of beach season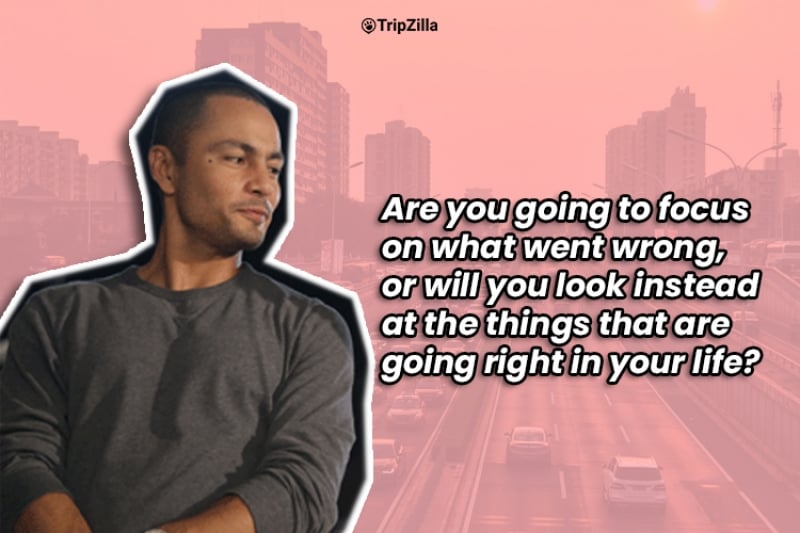 "Are you going to focus on what went wrong, or will you look instead at the things that are going right in your life?" – Julian Parker, English Only, Please (2014)
2. There's a water shortage in your area, but you still ain't complaining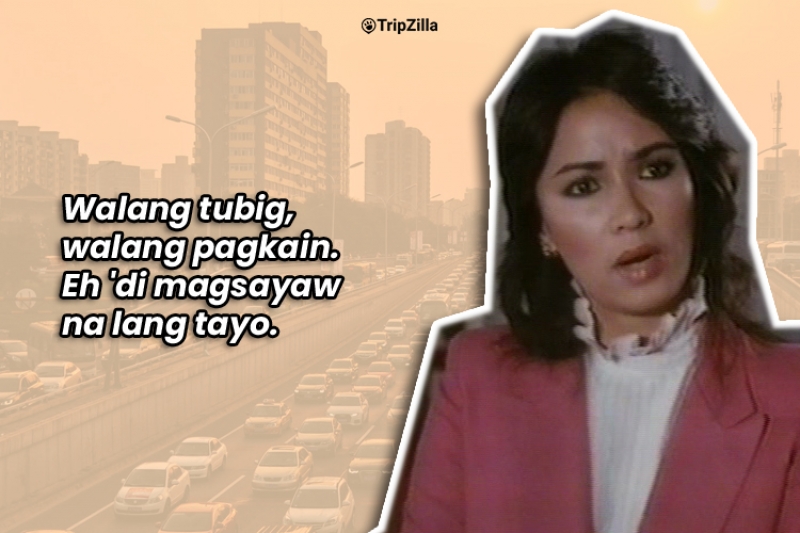 "Walang tubig, walang pagkain. Eh 'di magsayaw na lang tayo." – Azenith Briones, Temptation Island (1980)
3. … until you realise you've spent all your beach budget on FOOD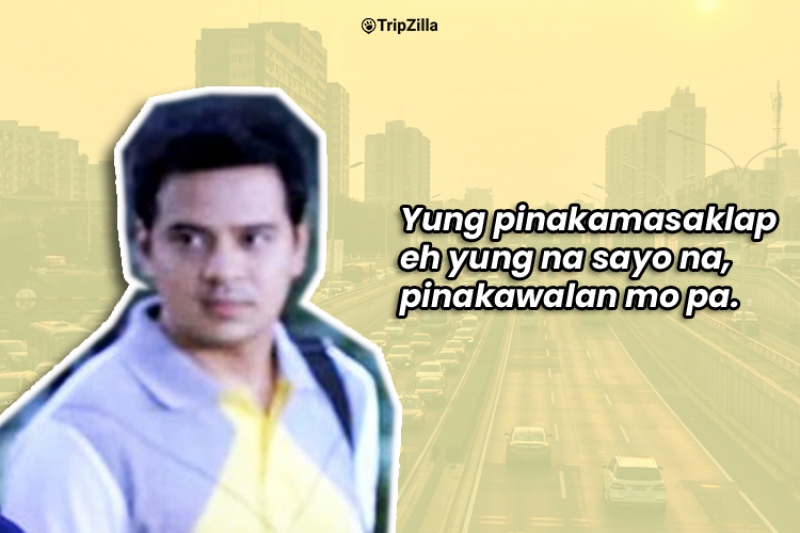 "Yung pinakamasaklap eh yung na sayo na pinakawalan mo pa." – Apollo, My Amnesia Girl (2010)
4. Still, you're hoping that you'll get your vitamin SEA soon
"Wala namang nagbibilang kung ilang beses kang nagpakatanga, diba?" – Tere Madlansacay, English Only, Please (2014)
5. But daily survival becomes a challenge because of the blazing sun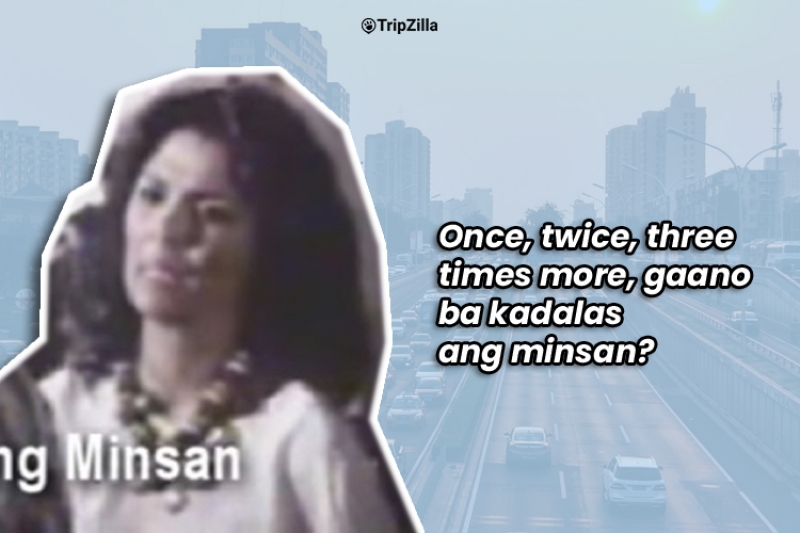 "Once, twice, three times more, gaano ba kadalas ang minsan?" – Elsa Almeda, Gaano Kadalas ang Minsan (1982)
6. You're even sweating right after you shower!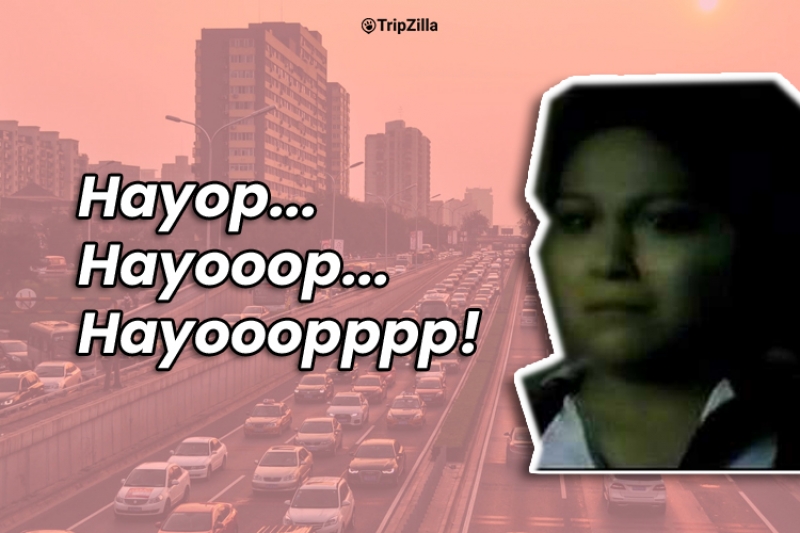 "Hayop… Hayooop… Hayooopppp!" – Esther, Ina Ka ng Anak Mo (1979)
7. You can't even function anymore because of the heat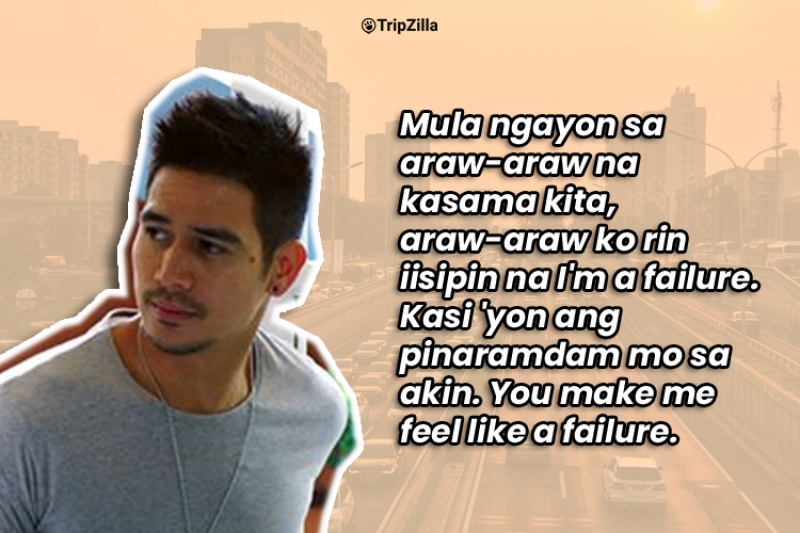 "Mula ngayon sa araw-araw na kasama kita, araw-araw ko rin iisipin na I'm a failure. Kasi 'yon ang pinaramdam mo sa akin. You make me feel like a failure." – Gino Avila, The Breakup Playlist (2015)
8. Daily commuting becomes even more of a hassle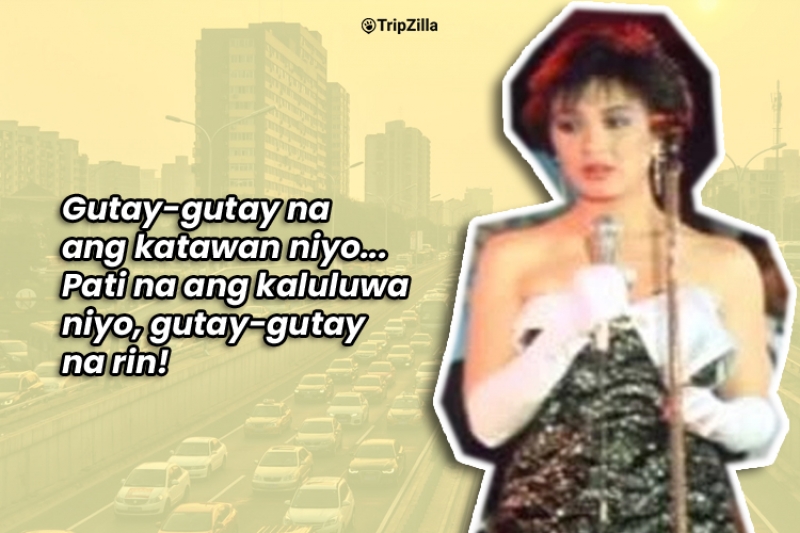 "Gutay-gutay na ang katawan niyo… pati na ang kaluluwa niyo, gutay-gutay na rin!" – Lupe Velez, Pasan Ko ang Daigdig (1987)
9. You were trying to save money, but your body needs to be airconditioned the WHOLE day…up goes the electricity bill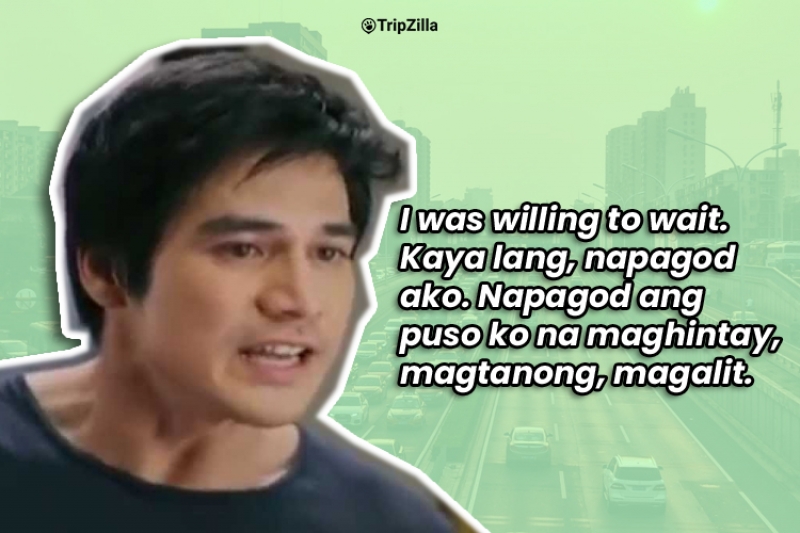 "I was willing to wait. Kaya lang, napagod ako. Napagod ang puso ko na maghintay, magtanong, magalit." – Marco, Starting Over Again (2014)
10. Your electricity bill has skyrocketed, so you decide to go to the mall instead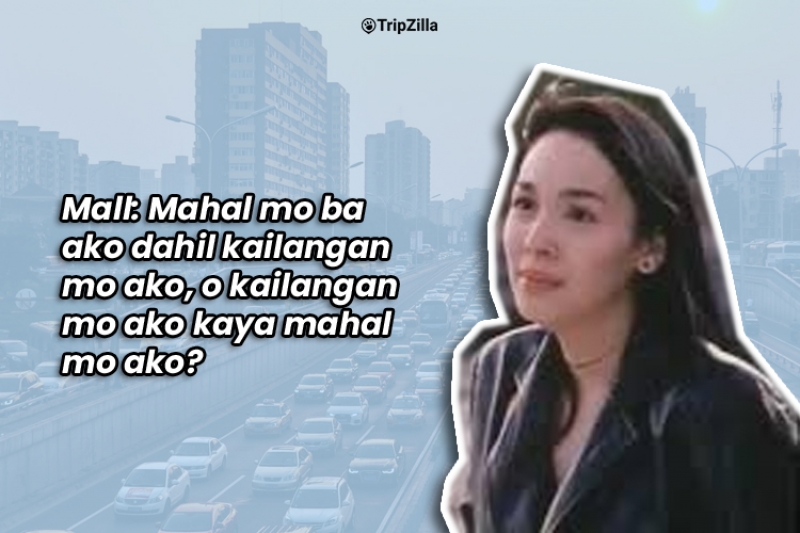 Mall: "Mahal mo ba ako dahil kailangan mo ako, o kailangan mo ako kaya mahal mo ako?" – Jenny, Milan (2004)
11. But on your way, people are already blocking the aircon of the UV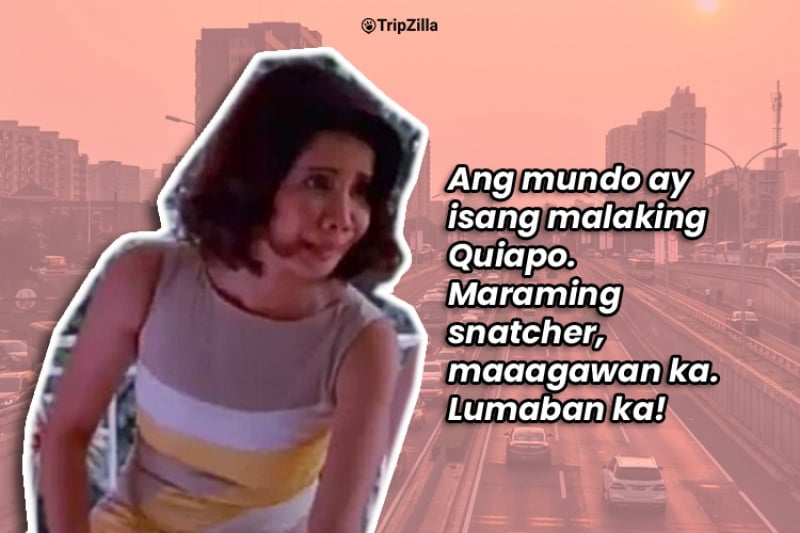 "Ang mundo ay isang malaking Quiapo. Maraming snatcher, maaagawan ka. Lumaban ka!" – Babygirl Dela Costa, No Other Woman (2011)
12. You desperately pray for rain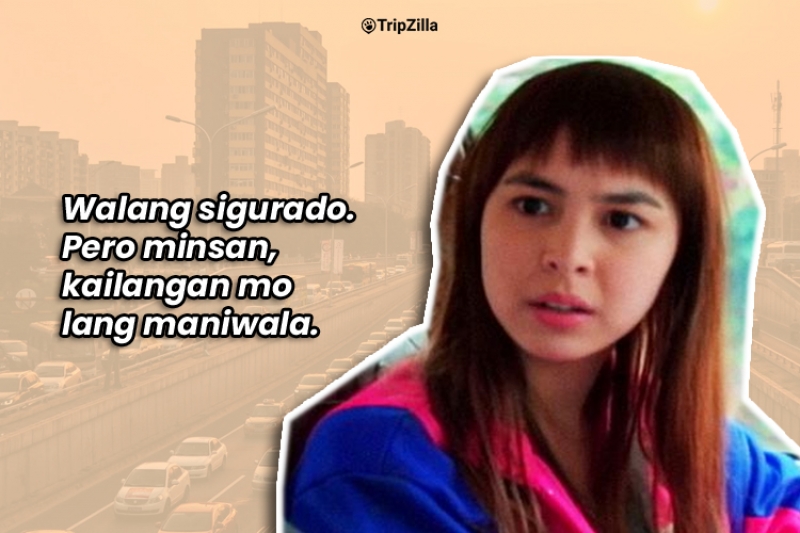 "Walang sigurado. Pero minsan, kailangan mo lang maniwala." – Mika (Julia Barretto), Love You to the Stars and Back (2017)
13. And slowly accept the reality of climate change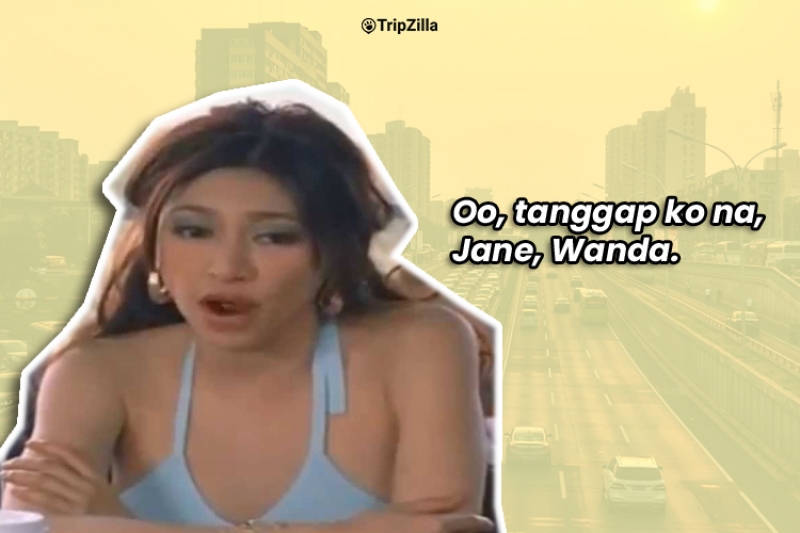 "Oo, tanggap ko na, Jane, Wanda." – Doris, Status: Single (2009)
14. You cry (and bathe in your tears)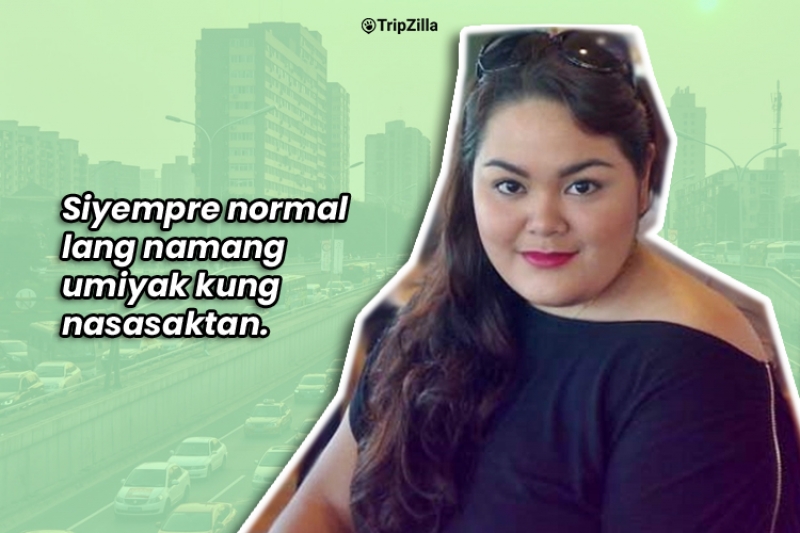 "Siyempre normal lang namang umiyak kung nasasaktan." – Candelaria, My Ex and Whys (2017)
15. Finally, you learn to move on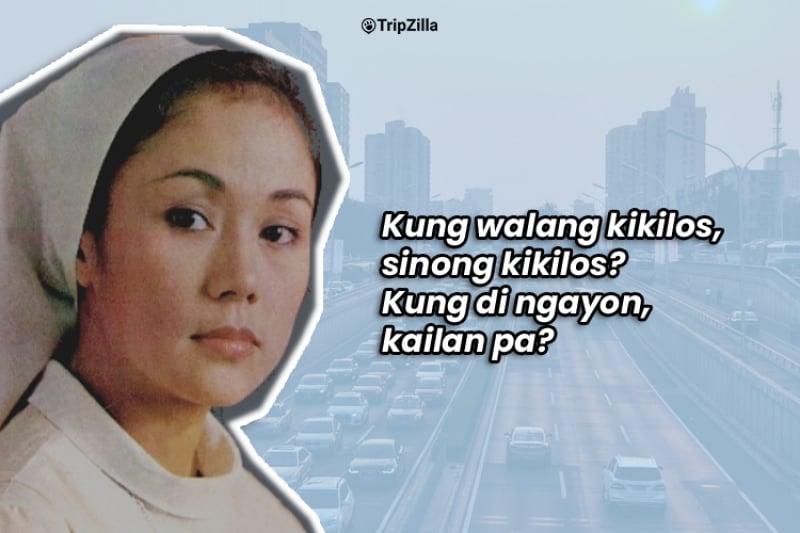 "Kung walang kikilos, sinong kikilos? Kung di ngayon, kailan pa?" – Sister Stella Legaspi, Sister Stella L. (1984)
Also read: Travel Hugots: Filipino Movie Memes for Struggling Filipino Travellers
Now, the million-peso question is this: Would you rather go through heartbreak, or go through another day with this Manila heat? We know both are difficult to survive, but we'll always have Filipino movies to support us through!