You might expect the world's shortest active volcano to be unimpressive, but Taal Volcano certainly makes up in beauty what it lacks in height. Despite standing at only 311 metres tall, it is home to one of the most scenic views in the Philippines.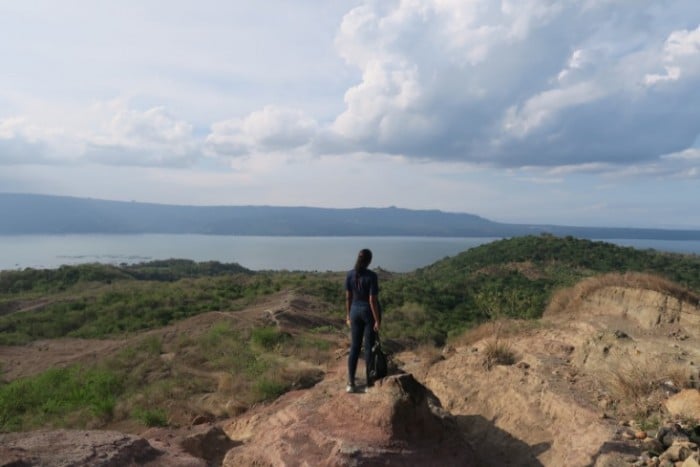 Taal Volcano also has something not all other volcanoes do – an acid lake. It is unsafe to swim in, but beautiful to look at as the acidity of the water makes the lake a viridian green.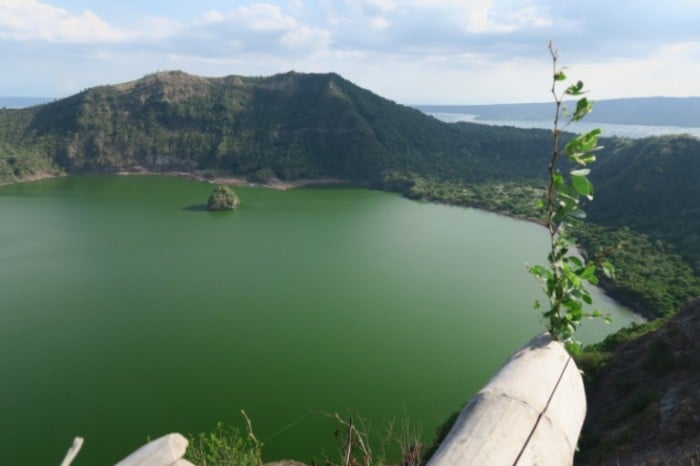 Taal Volcano is an island located in Taal Lake, but its crater lake contains an even tinier island (Vulcan Point)!
Climbing Taal Volcano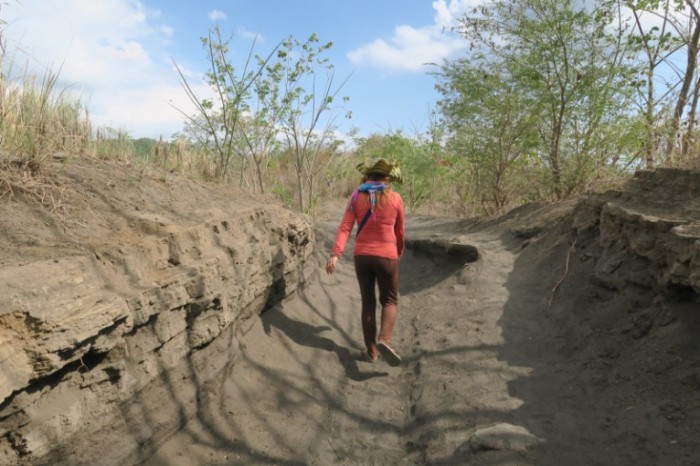 Taal Volcano is an easy climb, and the path is not steep at all. The entire climb can be completed in 45 minutes. The only challenging part was the huge amount of volcanic ash that made the ground soft and difficult to walk on.
It was additionally challenging for me as I made the mistake of hiking at 3pm, when the weather was incredibly hot. I felt like I was slowly being roasted, so I had to take lot of breaks in the shelters along the way. In the end, I completed the climb in about one and a half hours.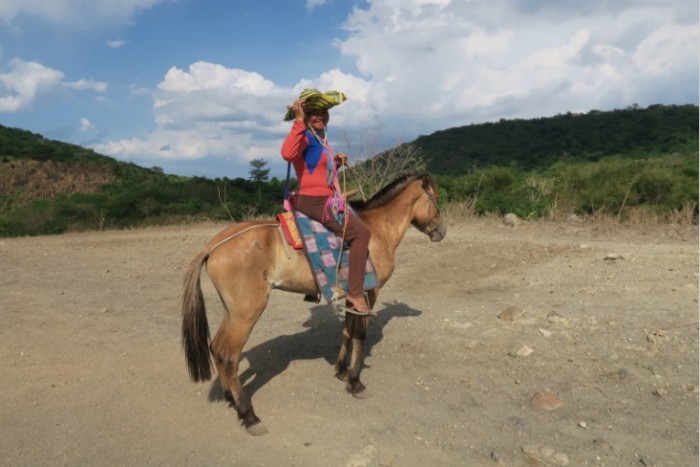 There is also an option of hiring a pony to bring you up the volcano for ₱500. It will make the ride a lot easier, and far quicker.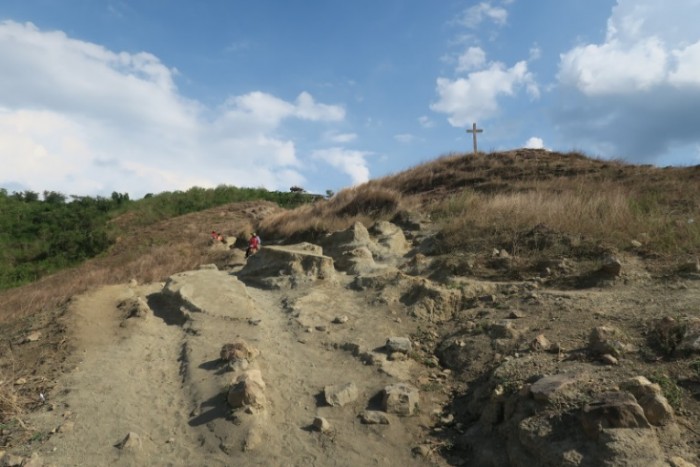 I personally chose not to ride the pony as I wanted to take my time and enjoy the view. I really loved how the surroundings looked like a desert, especially because I had never seen such terrain before.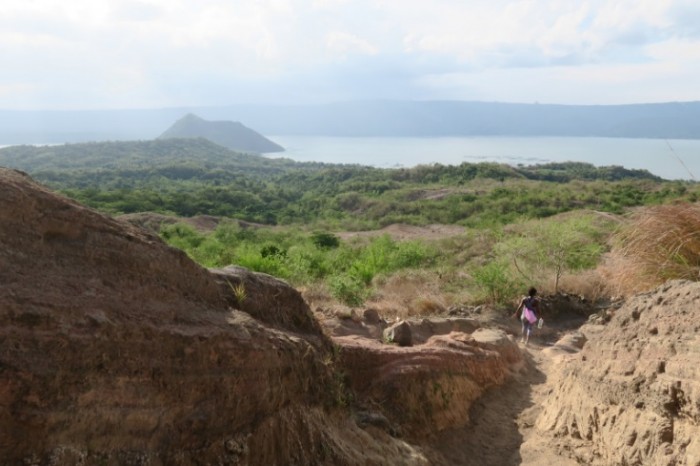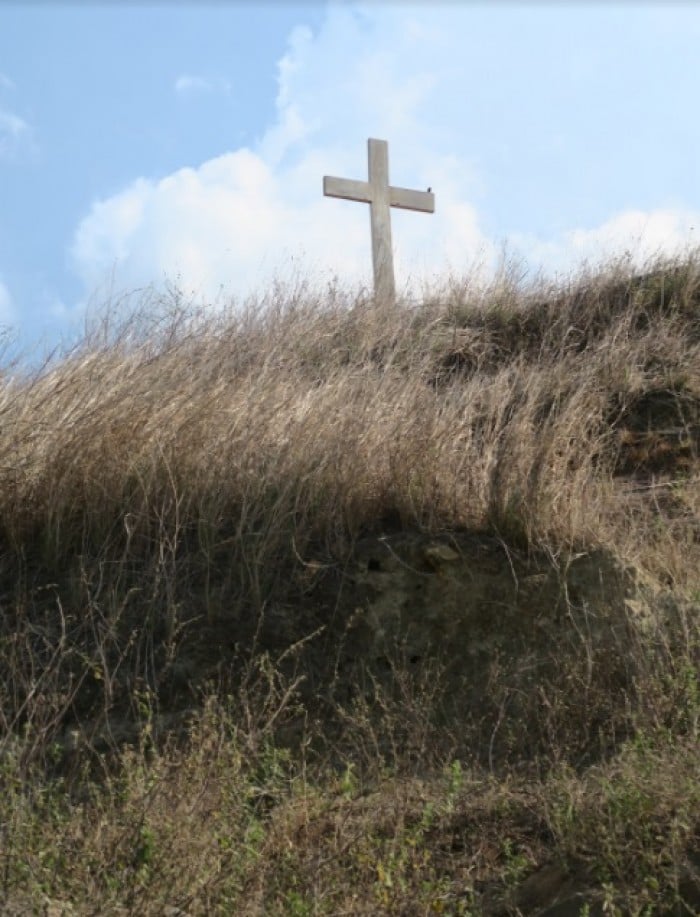 Many crosses like this one dotted the side of Taal Volcano. I thought they were a little morbid at first, but then I was told they are just distance markers. (Not graves, like I thought they might have been!)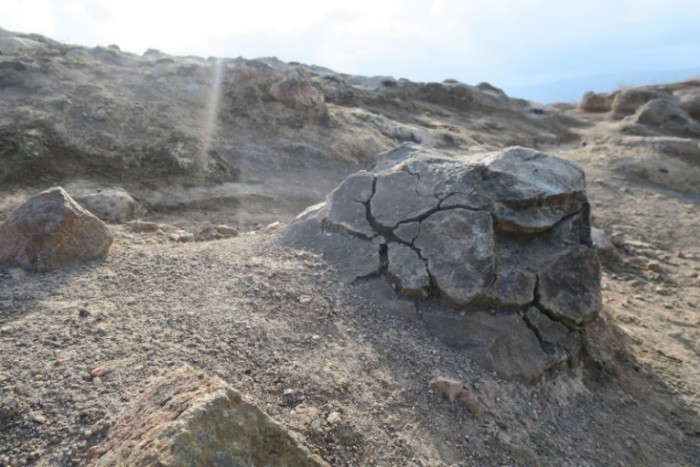 The land was craggy and extremely dry, but I was able to find lush flora and small animals among some of the rocks.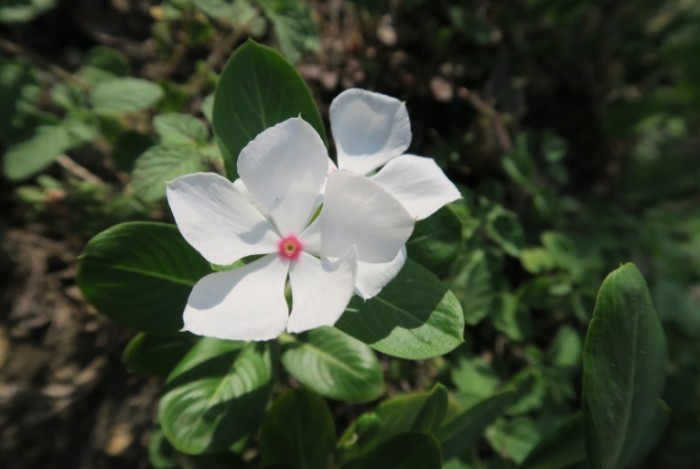 Tips
I really enjoyed my climb and had a lovely time, but I wish I knew some of these tips before going.
Guides are available for hire at ₱500.  However, they are not needed. The path up Taal Volcano is a straight one and there is no way you could get lost.

Bring a face mask or handkerchief to tie around your face to prevent inhaling volcanic ash.

Wear clothes that can be easily cleaned or dusted as you will be coated in a layer of ash.

Do not swim in the lake. You might get acid burns.

Bring plenty of water and your own snacks as the food and drinks sold at the village there are expensive.

Be sure to have plenty of sun protection, and climb before noon to escape the heat. Ideally, leave Manila around 6am.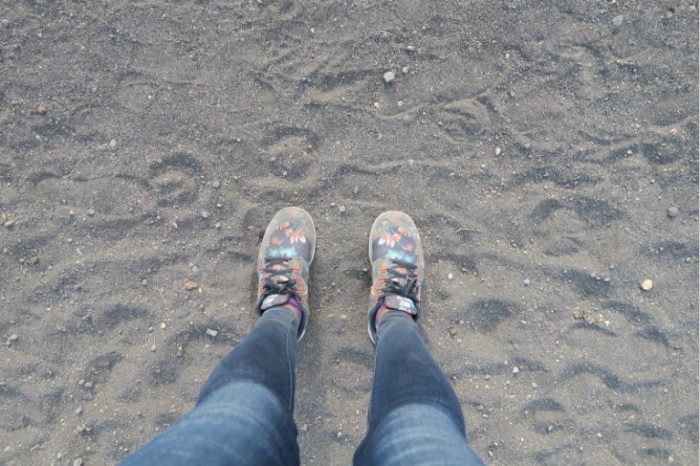 How to get there
Taal volcano is located just a few hours away from Manila, making this a perfect day trip. It is recommended you leave as early as 6am in order to avoid hiking in the blistering sun (like I had to).
Route: Manila → Tagaytay City → Talisay → Taal Lake → Taal Volcano
If you are starting from Manila, take a bus ride (₱120, 3–4 hrs) to Tagaytay City. If the bus does not drop you at the jeepney terminal, take a jeepney there (₱10, 15 mins). Then take a tricycle/jeepney (₱50 / ₱20, 40 mins) from the terminal to Talisay. You will be brought down a narrow and twisty path to the base of Taal Lake. You can then rent a boat (₱1,600, 20 mins) to get to the volcano.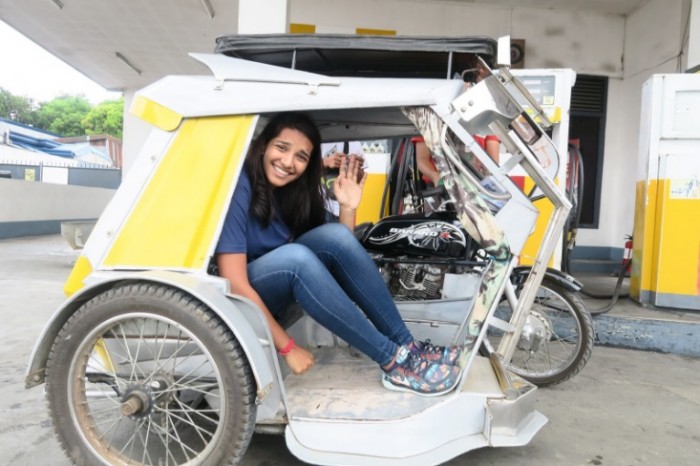 The tricycle (₱50) I took to Talisay was so tiny I could barely fit into it.
I had to fiercely haggle my way through to Taal Volcano, as people tend to overcharge foreigners. The boat (max 6 passengers) can cost as little as ₱1,200 for locals, but I was initially charged a whopping ₱2,500. I managed to get a price of ₱1,600 after much persistent haggling.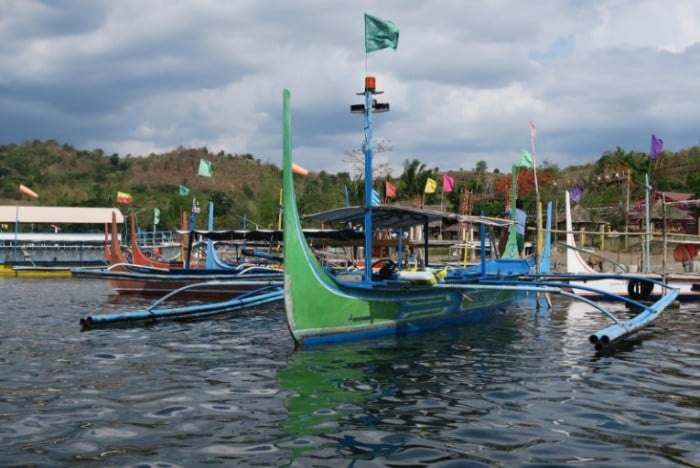 The banca (₱1,600), a local motorised boat that would take us across Taal Lake to Taal Volcano.
Expected costs
A day trip to Taal Volcano should set you back around ₱777-1,277, that's roughly US$15.70–25.80, depending on whether you purchase a horse ride or not.
In addition to the transports costs, you have to pay a small environmental fee of ₱50 (adult) or ₱30 (child). Payment will be made over the counter at the information hut, and a receipt will be issued.
The boatmen might ask you to pay additional landing fees and entrance fees, but I think those might be scams as there is no documentation to prove those fees are required. To prevent any misunderstandings, confirm the total cost of the trip with the boatmen before embarking so that they do not give you any surprise fees.
Cost breakdown
Return bus ride from Manila: ₱240
Return jeepney to Tagaytay jeepney terminal: ₱20
Return tricycle to Talisay: ₱200
Return boat ride to Taal volcano: ₱1,600 for the whole boat, ₱267 if the cost is split among the max load of 6 pax
Environmental fee: ₱50
Horse ride (optional): ₱450
Also read: Taal Volcano – A Natural Marvel to Behold
So there you have it, all the things you need to know before heading to Taal Volcano. You can also check out this guide on everything you need to know before going to the Philippines so you are well prepared.