To Filipinos, Taiwan is famous for two things. The first is for being a temporary visa-free country for Philippine passport holders, the second is for their annual Lantern Festival (fine, you can place their night markets in between).
From 18 to 22 Feb 2019, I went on a five-day trip to Taiwan to experience my very first lantern festival. The thought of going back to Taiwan really excited me. My first experience in this awesome country exceeded all my expectations. People were helpful, tourist attractions were clean, the food was good, their transportation system was efficient, and everything about Taiwan just made it an easy place to be a tourist.
This time, I had the opportunity not only to see their spectacular lantern show but to explore provinces outside of Taipei. So without further ado, let me go through the trip day by day.
Day 1
Arrival and festival rehearsal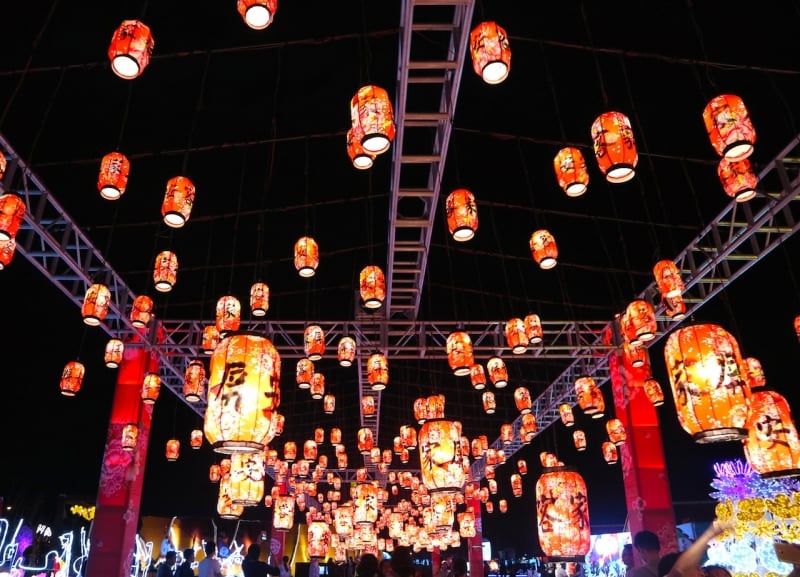 On 18 Feb, Monday, we took the 1pm EVA Air flight from Manila to Taipei and arrived in Taoyuan International Airport at approximately 3.30pm. As some of you may know, this year's lantern festival was held in Pingtung County, which is in the south of Taiwan while Taipei is in the north. Having a long journey ahead of us, we quickly met with our tour guide in Terminal 1 and made our way to the train station to head to Pingtung.
Also read: Celebrating CNY: Things To Know About Taiwan's 2019 Lantern Festival
When we arrived, a booked van was there to fetch us from the station. Our first agenda for the trip was to see the lantern festival rehearsal the same day. The official launch of the festival was Tuesday the following day, but think of the rehearsal as the festival's soft opening.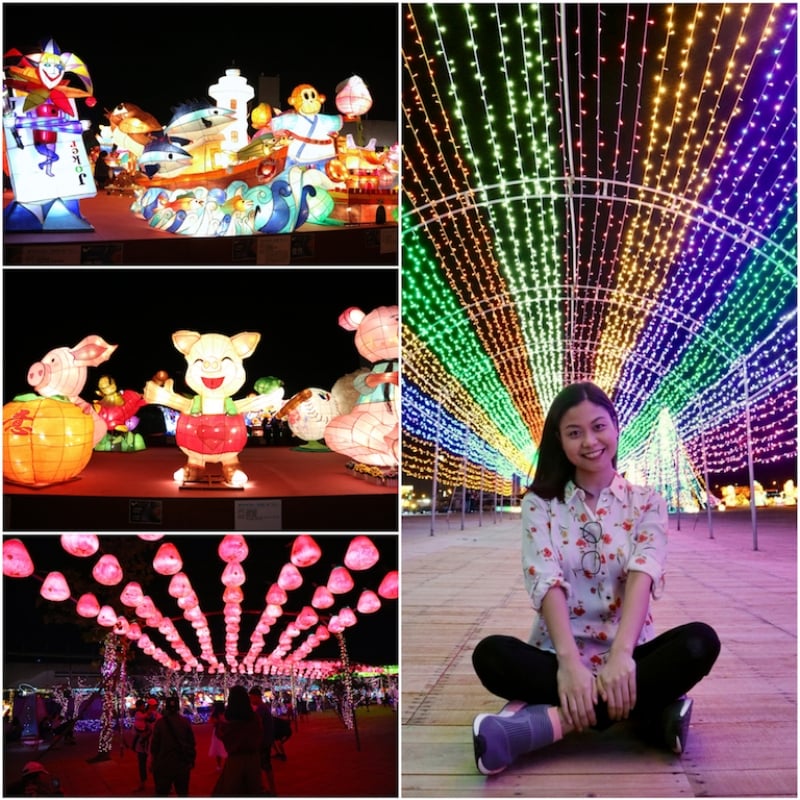 We took our time walking around and seeing all the different lanterns/mascots that were already lit up. Many of them were in the shape of animals and some were even anime characters. The main lantern for this year was the bluefin tuna, a symbol of wealth. They deviated from the norm of having the Chinese zodiac sign of the year as their main lantern, but plenty of the lanterns we saw in the area still took the form of a pig.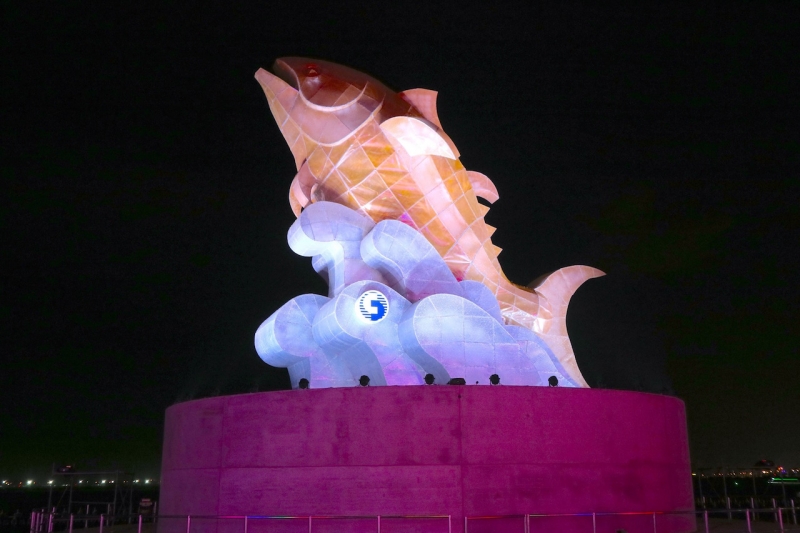 We were at the lantern rehearsal for a few hours. We finished exploring by 10pm and retired for the day, but even then it felt like we weren't able to take as many photos as we wanted. The whole area was filled to the brim with eye-popping lanterns!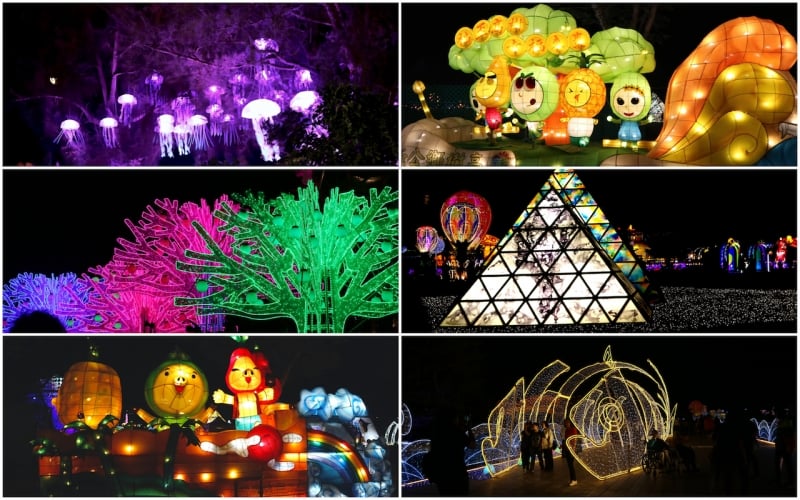 Day 2
The opening ceremony was Tuesday evening. But first, our tour guide brought us to a must-see attraction in Pingtung.
Fu Wan Chocolate Shop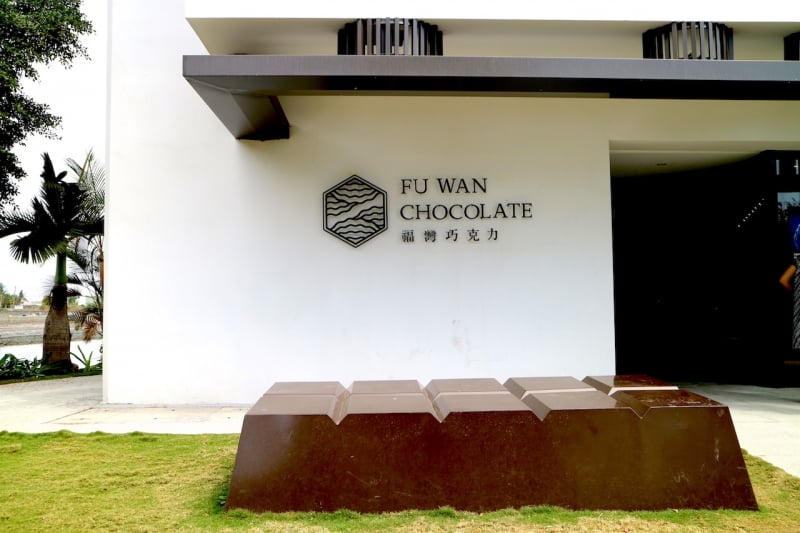 Want to taste the best chocolate in Taiwan? You'll find it right here in the Fu Wan shop in Pingtung. The chocolate they produce comes from fresh cacao beans that they grow in their own farm outside the shop. Fuwan chocolates are produced with no pesticide, and the production process from plantation to fermentation is 100% environment-friendly.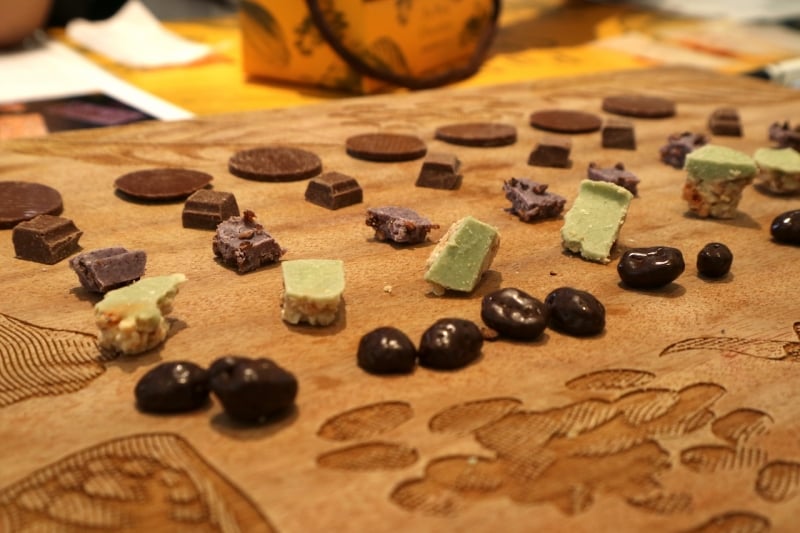 The business owner, Warren Hsu, was kind enough to let us participate in the DIY chocolate activity. We were given chocolate cream and toppings to create our own tasty pieces. I'm not good at forming shapes with a piping bag so I didn't even dream of making a neatly designed chocolate bar (none of us was able to!).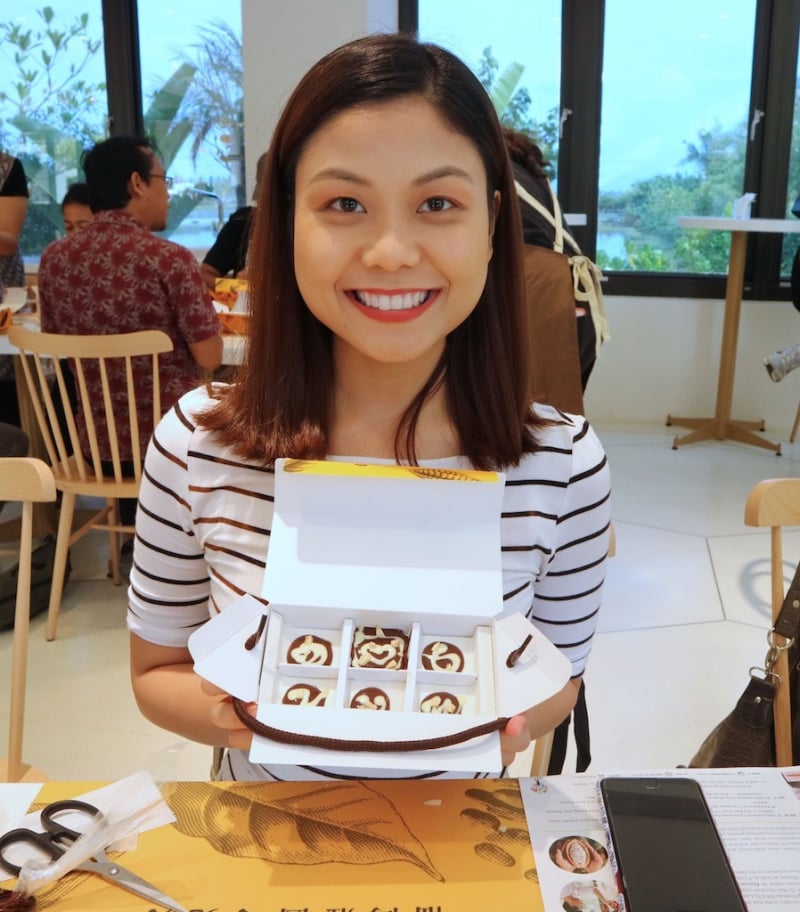 After our DIY activity, our self-made chocolates were put into the freezer while Mr Hsu toured us around his chocolate farm. We learned that fermentation for Fu Wan chocolates was a crucial step and had a unique process in the farm. In making chocolates, fermentation of cacao beans is important to create a rich flavour as it reduces the bitterness and astringency of the beans.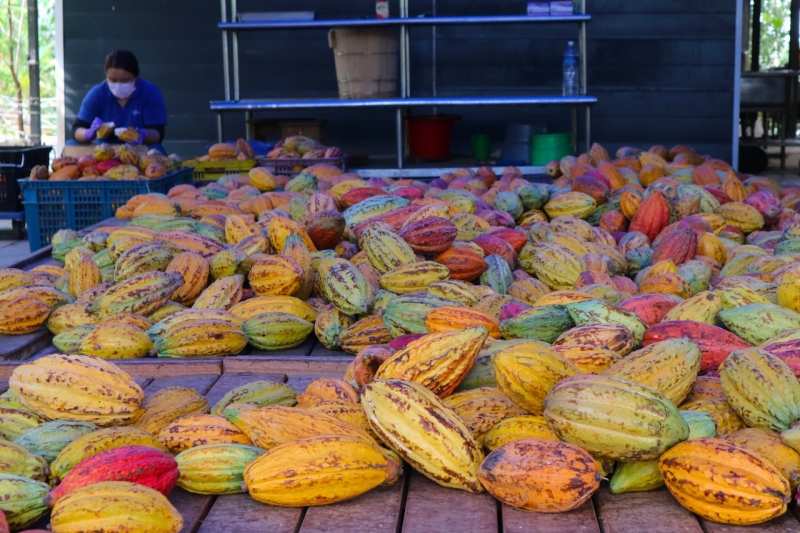 Fu Wan keeps their chocolate produce fresh by avoiding sky and sea transportation, and strictly controlling humidity and temperature in their farm. This makes Fu Wan's fermentation environment the cleanest in the world. Despite the difficulty of foreigners to access these chocolates, Fu Wan shop has consistently received international awards such as the 2018 gold medal for the ICA World Chocolate Competition. Who would have thought you could find such a sweet treasure trove in Taiwan's Pingtung County?
The official 2019 lantern festival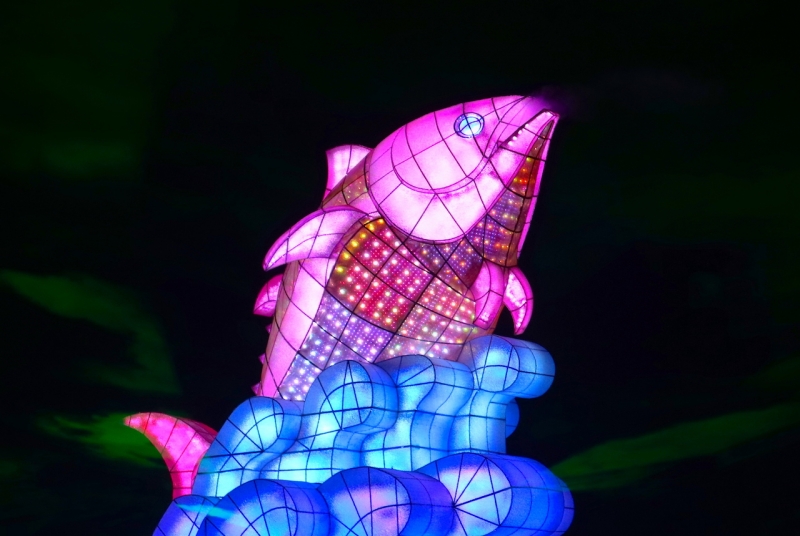 We arrived at the festival at 5.30pm and the place was already jam-packed with locals and tourists. My tip for first-timers: go there early and find a convenient spot near the stage to watch the program. It was also a good thing that we took pictures of the lanterns a day before since it was definitely harder to move around this time. Now, let me run you down interesting facts about this year's lantern festival.
This was the 30th anniversary of Taiwan's Lantern Festival, and the first to be held in Dapeng Bay.

There were 16,000 lanterns.

The preparation and planning took 365 days (one year) to execute successfully.

The festival ran from 19 February to 3 March.

Taiwan spent

one-hundred million Taiwan dollars for the whole event.

The Taiwan government made sure they observed eco-friendly practices. This year, the handheld lanterns are meant to be recycled as piggy banks after the festival, lanterns will also be displayed internationally (the Copenhagen Light Festival will already feature Taiwan lanterns this August), and the main bluefin tuna lantern will be set up as a permanent attraction in Pingtung.

A unique feature of the bluefin tuna lantern is that it's lit from the outside compared to the main lanterns in the previous years which were lit from the inside.
There were plenty of stage performances before the lighting of the actual lantern. They even had a water show in the bay if you wanted to watch the lighting on a cruise. The program was quite the wait but when the bluefin tuna was finally lit, it was definitely worth it. Not only was the giant tuna shining in every colour, but there were fireworks and drones too.
The drones actually formed images in the sky! It was one of the most amazing things we had ever seen. Although Pingtung County is at the opposite end of the country from the famous Taipei, we understood why they chose the provincial south to hold this year's lantern festival. Pingtung is loaded with fun and surprises!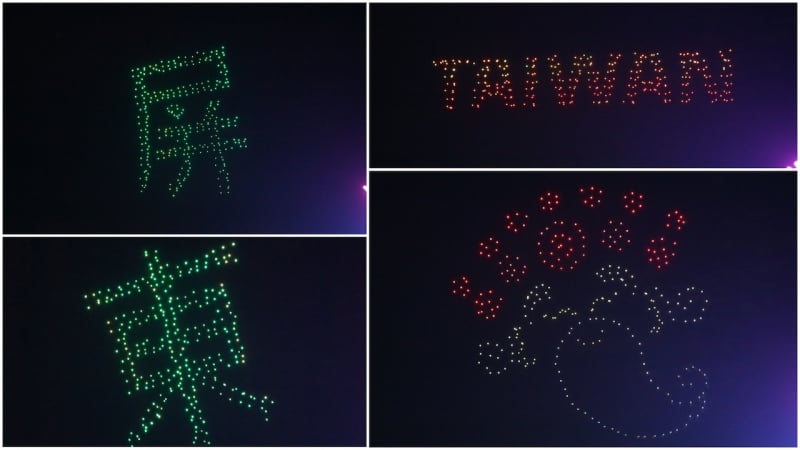 Accommodation for day 1 and 2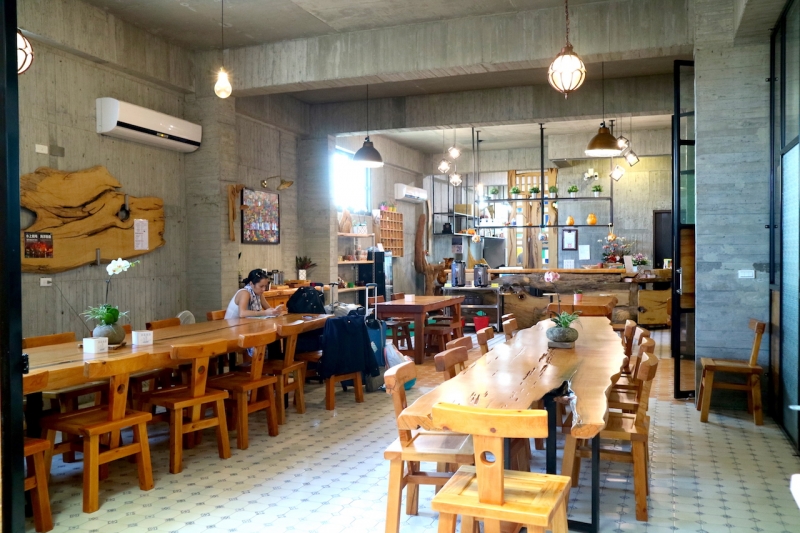 Our accommodation was a new establishment in Pingtung called D3 East Cube. There's not much to read about it online yet as it is new. But it had such a lovely ambience with its modernised rustic interiors.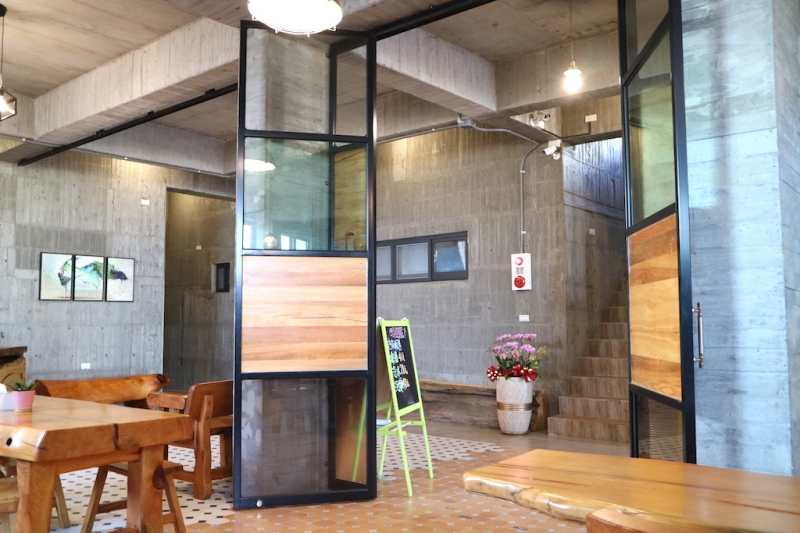 Day 3
Shengxing Railway Station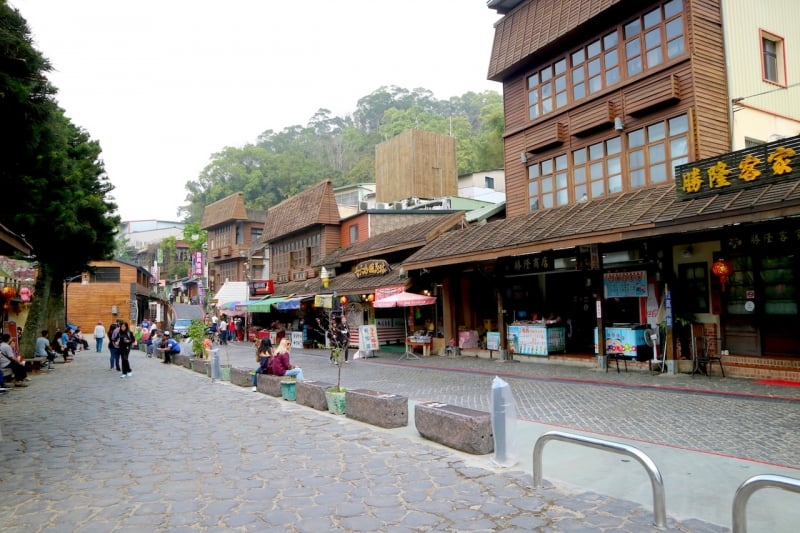 On our third day, we checked out of our hotel and travelled from Pingtung to Miaoli in our van. We stopped by the Shengxing Railway Station in Sanyi on the way. This old train station is no longer used for commuting, but the local government turned it into a tourist spot where people can ride the train to see the view.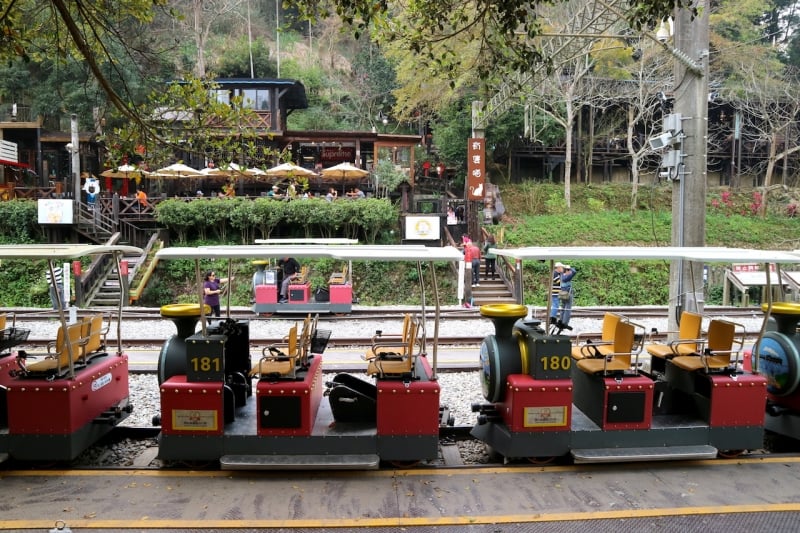 The train station began its construction in 1908 but was discontinued in 1998 after a 7.8 magnitude earthquake. It was only in 2003 where they refurbished the station for tourist purposes. While we were riding the train, we saw the broken Longteng Bridge. Measuring 50 metres tall and 200 metres long, it is the highest iron bridge in Taiwan. It's a shame that this is what's left of the towering bridge.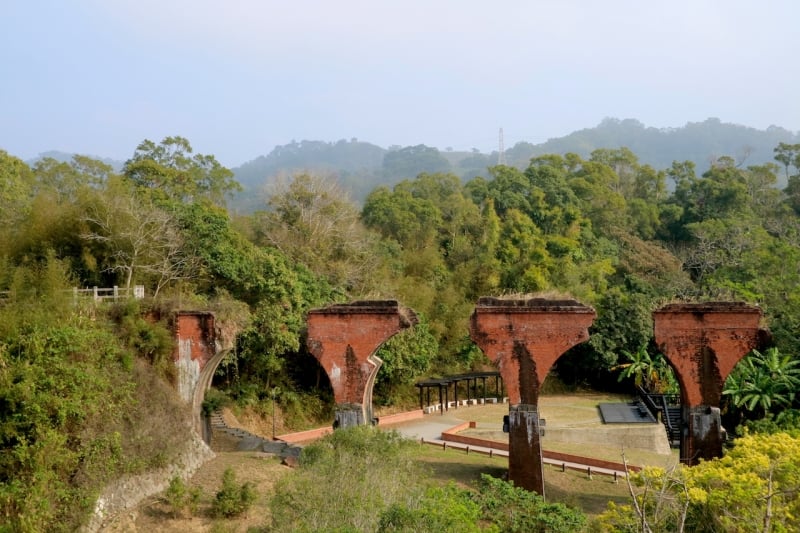 The train cars were interesting because passengers have the option to put it on autopilot or manually pedal the car as it follows the train tracks. You'll mainly see trees and bushes on the trail but expect to enter a tunnel as well. It lights up in different colours once you're inside.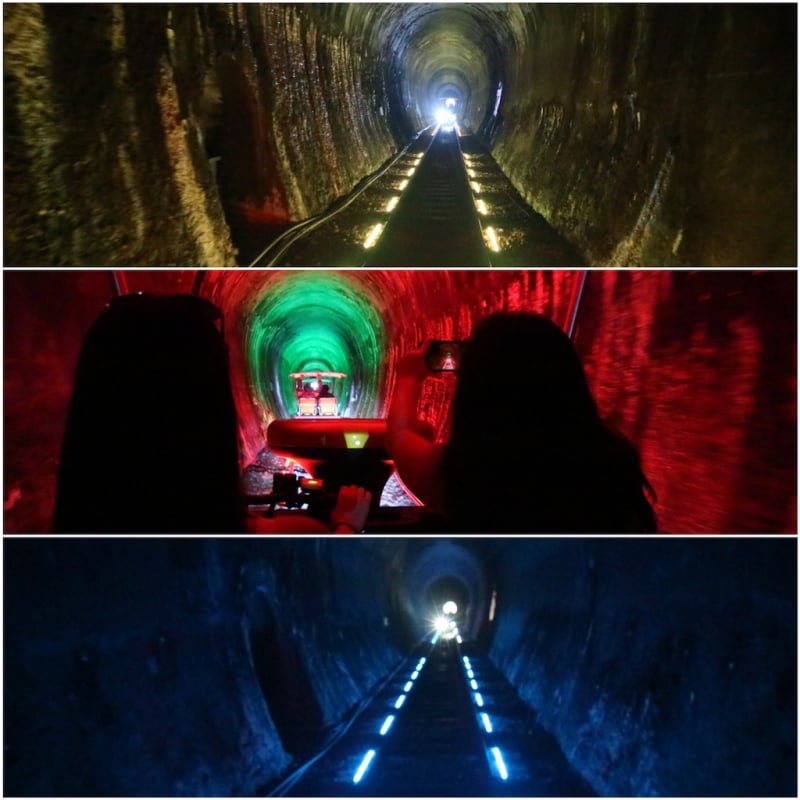 Accommodation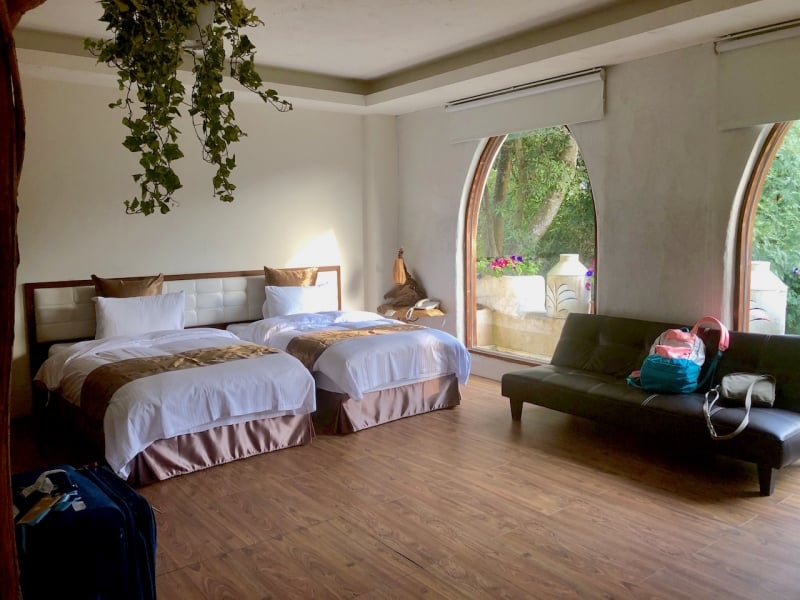 One of the highlights of this trip was the Flower Home in Miaoli. The owners originally ran a simple flower shop in Taipei but decided to transfer to Miaoli as the weather and climate here are better for plantation. Eventually, they branched out into the hotel business. Inside the resort, we saw their flower farm that complemented the floral decorations adorning the whole compound.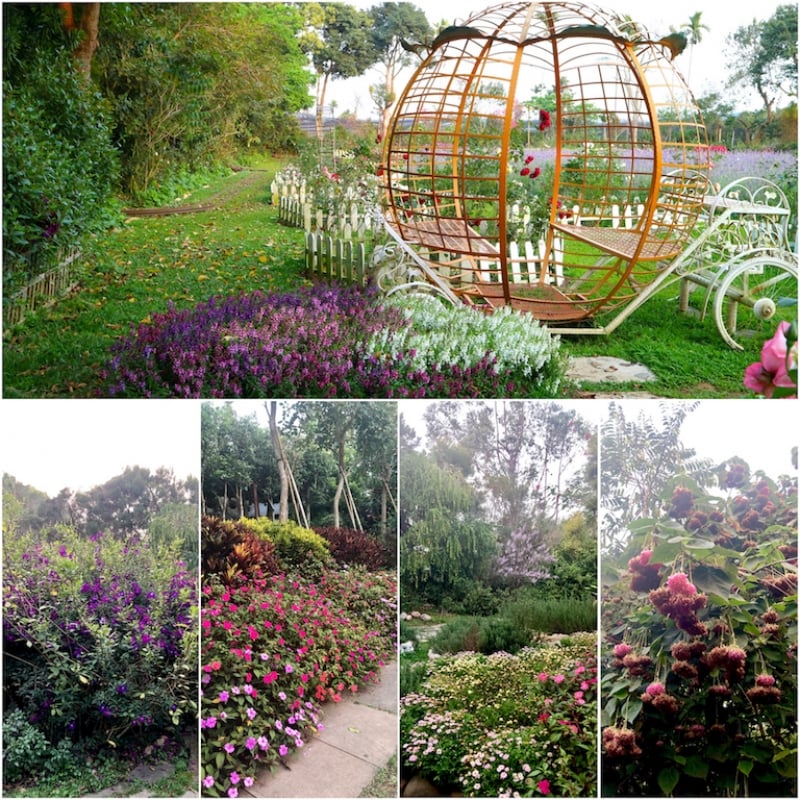 There were lavenders, sunflowers, roses, and daisies landscaped to perfection that made Flower Home feel like you had just stepped into a Disney forest.
Day 4
Dadaocheng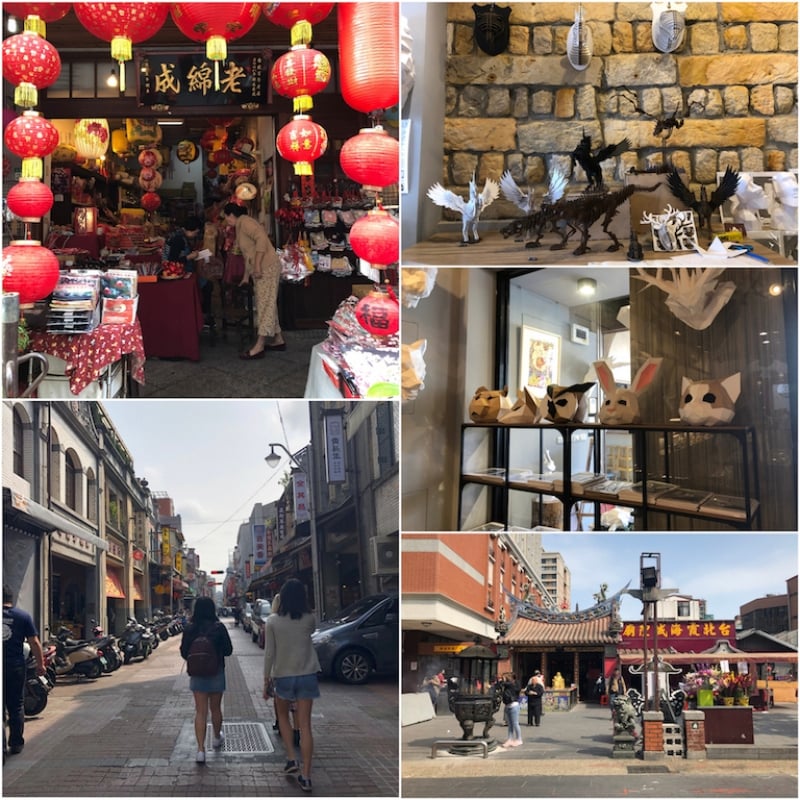 We finally travelled to Taipei on our fourth day. Before we checked in our hotel, we visited Dadaocheng where we saw a glimpse of Taiwan's colonial period through the baroque architecture, red brick western houses, tea houses and historical buildings. In Dihua street, we encountered an array of stores that featured local products from tea, food, and artistic creations.
View of Taipei 101
After strolling in Dadaocheng, we took the time to take photos with Taipei 101. I believe Taipei 101 was in our original itinerary, but it was taken out to avoid a hectic schedule. So instead, we found a quiet street where we had a clear view of one of the highest towers in the world. We were lucky that day. It was foggy in the morning and the top of the tower was covered in mist. But by mid afternoon, the fog cleared out. We made our way to our desired location and didn't waste any time in capturing the view. Our photo op with the tower was a success!
To see more travel photos, follow TripZilla Philippines on Instagram!
Ximending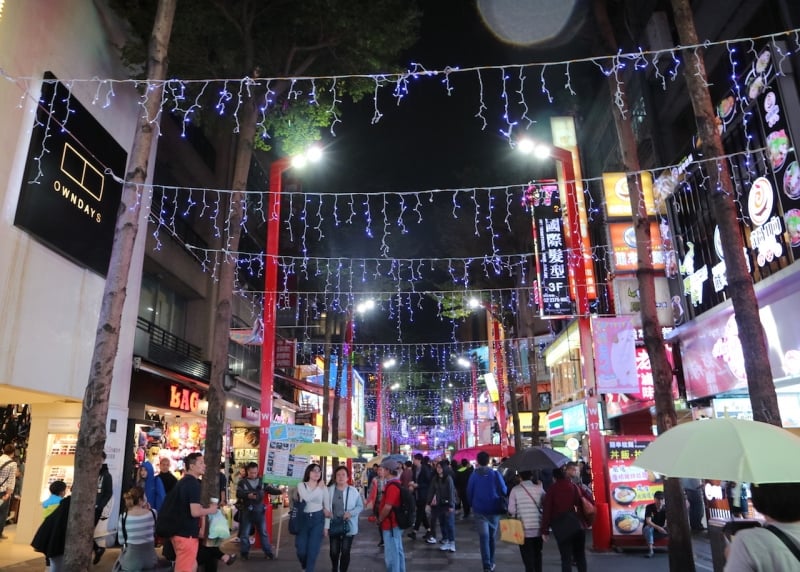 Who could forget the Harajuku of Taipei? As expected, Ximending was buzzing with excitement when we got there. I had already been to Ximending last year during Chinese New Year and it was very similar this year. There were street performances in the centre, and Watsons was having such a big sale. I was able to buy three skincare products which were "buy one get one free". If you're going around Taiwan, I'd say save a chunk of your money to shop in Ximending since the bargain stores sell high-quality products from clothes, shoes, to different souvenirs.
Accommodation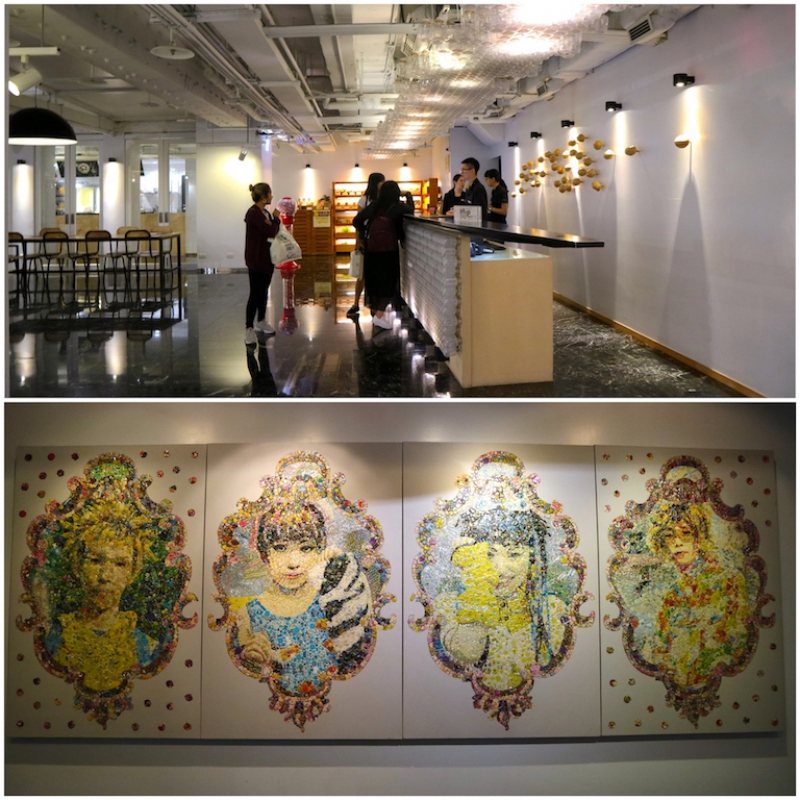 We stayed in Amba Hotel for the night. The wonderful thing about Amba hotel is that it's located within Ximending and yet you can still find peace and quiet inside your room. The hotel features a very hip and laid back atmosphere where younger travellers can enjoy DJ jams in the bar cafe at night.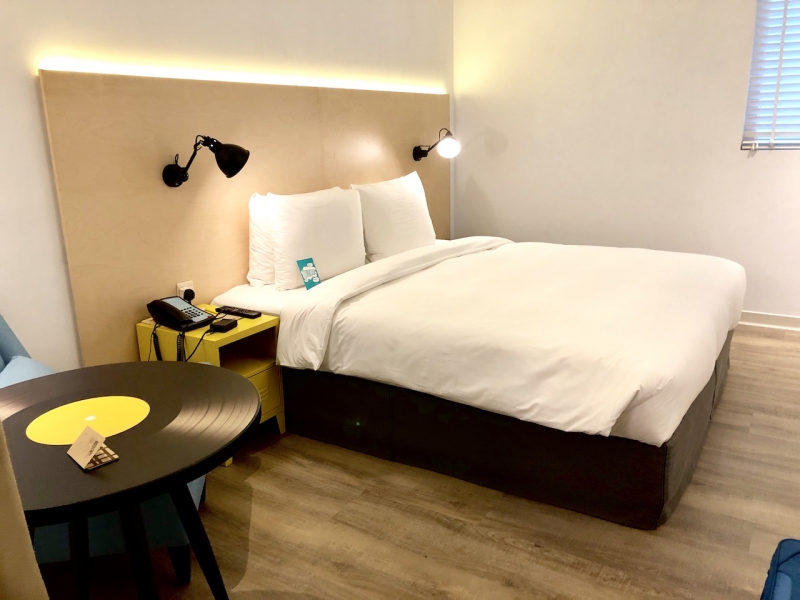 Day 5
Gloria Outlet
We flew out this day, but not before visiting the Gloria outlets. There are plenty of luxury brands in the Gloria outlets like Coach, Gucci, Polo Ralph Lauren, Tommy Hilfiger, Adidas, etc. If you're visiting in CNY, set aside a budget for this outlet as well. You can save up to a thousand pesos or more due to the holiday discounts.
Also read: 8 Things To Do In Taiwan On Your Succeeding Visits
It's always a good idea to time your visit to Taiwan's Chinese New Year. As long as you know where to go and you've done your research, you can enjoy a bright lantern festival, scenic backdrops, and shop to your heart's content. I surely enjoyed my second time in Taiwan, and I'm pretty sure I'll enjoy my succeeding visits too. So, when are you planning to go?
---
We would like to thank the Taipei Economic and Cultural Office and Taiwan Tourism Bureau for inviting TripZilla Philippines to the 2019 Taiwan Lantern Festival and hosting this trip.