Our wishes have been granted — the Taiwan visa-free programme for Philippine passport holders is once again extended for another year, the Taipei Economic and Cultural Office in the Philippines (TECO) announced on 2 Jul 2019!
According to the official report, the extension will run until 31 Jul 2020 as "a display of Taiwan's amity with the Philippines as the country continues to boost the travel convenience for Filipinos to visit Taiwan for leisure, business, or other short-term purposes". As usual, Filipino tourists can stay in Taiwan visa-free for a non-extendable period of 14 days.
As part of Taiwan's New Southbound Policy geared towards developing better bilateral relations and people-to-people connectivity, the Taiwan visa-free privilege has helped increase Filipino tourist arrivals in Taiwan by 44% between 2017 and 2018. With that, TECO is encouraging more Filipinos to visit the country to experience its unique attractions, vibrant shopping, world-class dining and the warm hospitality of the Taiwanese.
Travel between Taiwan and the Philippines is also easier than ever as more direct flights to Taiwan from select Philippine airports have opened in recent months. Filipinos have the option to fly from either Manila, Clark, Cebu, Kalibo and Puerto Princesa to Taiwanese cities like Taipei and Kaohsiung via major airlines. These include Philippine Airlines, EVA Air, Cebu Pacific and AirAsia.
Also read: The First Time Visitor's Guide: Top 20 Things to Do in Taiwan
Taiwan visa-free programme conditions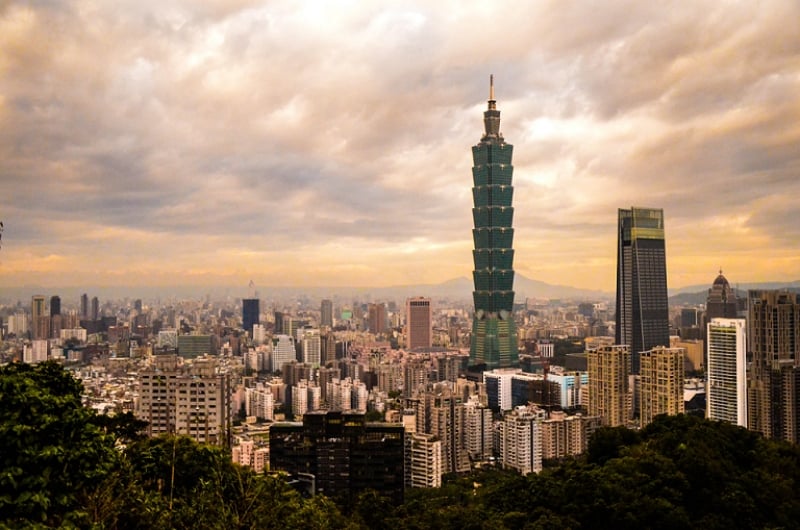 Again, Filipinos can take advantage of the Taiwan visa-free privilege so long as they comply with the following conditions as stated in the official website of TECO:
Possess an ordinary/regular passport with remaining validity of at least six months from the date of entry;
Hold a confirmed return plane or boat ticket, or a confirmed plane or boat ticket, along with a valid visa, for an onward destination;
Provide the confirmation of hotel reservations or an address and contact details for their stay in Taiwan, as well as a financial statement;
Have a clean criminal record, as verified by immigration upon arrival at an airport or seaport in Taiwan.
To stay updated on affordable flights to Taiwan from the Philippines, regularly visit our Travel Deals section and join our Facebook group, Flight Deals – Philippines. For Pinoy-friendly Taiwan travel ideas, read all our articles here.