On 15 June 2018, a Filipina passenger by the name of Kristine Bumanlag Moran shared her experience of an alleged tanim-bala (bullet-planting) incident in Ninoy Aquino International Airport Terminal 3, on Facebook.
According to the post, Moran was going through the initial screening at Gate 2 to check in for her flight to Zamboanga, when she was held by the screening personnel. Thinking the baggage examiner may have suspected her black box, which she described as an equipment of physical therapists for treating patients, she allowed them to open her plastic-wrapped luggage upon request. The baggage inspector ended up finding a 9mm calibre inside.
Upon retrieving the item, the authorities proceeded to inform Moran that a necessary documentation procedure will be done on the incident. After which, she was allowed to board her flight along with her mother and daughter to their destination. However, this didn't stop Moran from ranting about her tanim-bala experience, which went viral on social media. She shared how the scheme indeed continues to happen in the airport, but that she will not be fooled by it and let it pass.
Her allegation was denied by the Manila International Airport Authority (MIAA), pointing out that the bullet was already inside Moran's well-covered luggage even before the screening, and they had nothing to do with it. It also appeared on the actual X-ray taken during the process.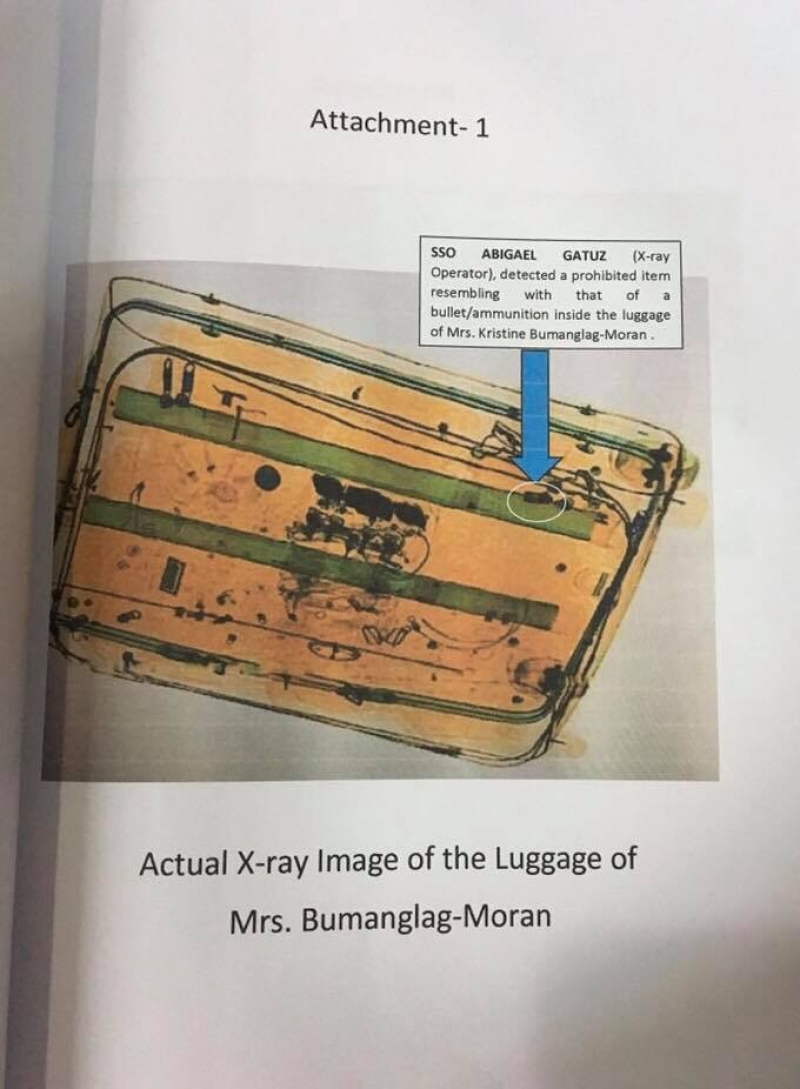 The Department of Transportation released the results two days later on their official Facebook page. In the investigation, it was also found that two of Moran's family members was a retired marine and a former active member of the Philippine National Police. This information may or may not have a direct connection with the ammunition being inside Moran's bag.
"We ask the public to refrain from making assumptions as investigations are being conducted. Let us also bear in mind that there are airport personnel —- hard working Filipino workers like the rest of us —- whose livelihood, name, and dignity are put to question because of unfair allegations", shared the DOTr.
The MIAA explained that similar incidents have happened in the past when a passenger's luggage was detected of bullets or other prohibited items. According to them, these events are nothing uncommon during the airport screening tests. As part of the airport's current standard operating procedures, the luggage is searched by a baggage inspector followed by a documentation wherein the passenger presents a valid ID. Recent events have shown that innocent passengers who were searched were always allowed to board their respective flights.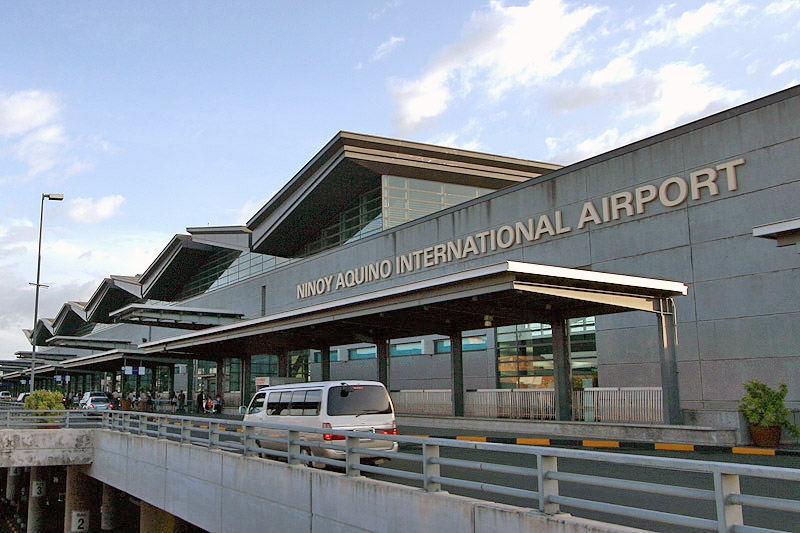 It can be noted that the tanim-bala controversy was at its peak around three years ago, with local and foreign passengers falling victims to it. From January to November 2015 alone, there were a total of 30 confirmed cases of the said scheme in the NAIA terminals according to the Philippine National Police-Aviation Security Group. The issue has since died down and mandatory procedures are now being strictly followed by the MIAA.
If such an event happens to you, always be on guard and assess the situation properly. Here are a few actions you can take to prevent yourself from being victimised by any attempt of a tanim-bala:
Keep your luggage in front you or in your sight at all times.
Wrap your bag with plastic or purchase a hard-case piece.
Do not let strangers get a hold of your bag.
If your luggage is to be manually searched, make sure there are witnesses or proper documentation being done in the area.
Don't pay anyone anything.
Know your rights!
Safe flights everyone!
Also read: 10 Ways to Avoid the Notorious Laglag-Bala Airport Scam in the Philippines